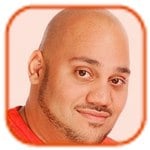 Posted by Andru Edwards Categories: Artist News, Pop, New Releases,
Madonna "hates" her own music.
The 55-year-old singer is tired of hearing her own songs so would never work out to a soundtrack of her own material. "I don't work out to my music - I hate my music! I mean, I'm sick of it. I love my music, but I'm just kind of sick of it. I like to hear other people's music when I work out," she admitted.
The "Hung Up" hitmaker - who has children Lourdes, 17, Rocco, 13, and Mercy and David, both eight - is known for her toned physique but she isn't always happy with her body. Speaking at the opening of her Hard Candy Fitness gym in Toronto, Canada, she said, "I have a love/hate relationship with my body. Some days I'm happy with it and other days... I wasn't born with Gisele Bundchen's body unfortunately, so you got to work for it - but it's OK."
Madonna - who is dating 26-year-old dancer Timor Steffens - also admitted she isn't a fan of "big bulky" guys, but does like them to be in shape: "You need to work out. I'm not into big bulky muscles, but a little more definition would be good. I like a lean, mean, fighting machine!"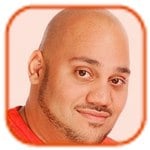 Posted by Andru Edwards Categories: Videos, Pop, New Releases,
Lea Michele debuted her new single "Battlefield" which features on her forthcoming album Louder.
The Glee star - who lost her co-star and boyfriend Cory Monteith earlier this year when he passed away following an accidental heroin and alcohol overdose in July at the age of just 31 - released a teaser online of the ballad which tells the story of a lost love and is a follow-up to her first single "Cannonball," which was released earlier this month. "You and I / We have to let it each other go / We keep holding on but we both know / What seemed like a good idea has turned into a battlefield / Peace will come when one of us puts down the guns / Be strong for both of us / No please, don't run, don't run / Eye to eye, we face our fears unarmed on the battlefield," she sings.
Click to continue reading Lea Michele Debuts Track "Battlefield"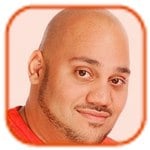 Posted by Andru Edwards Categories: Gossip, Music Videos, Pop, New Releases,
Lily Allen has hit back at music industry double standards in her comeback song, "Hard Out Here."
The 28-year-old pop star has re-emerged after a four-year hiatus from music and taken aim at the way female singers are treated compared to their male counterparts in the lyrics and music video for her new single.
The video (seen after the jump) sees Lily - who has had two children, 23-month-old Ethel and 10-month-old Marnie in recent years - undergo liposuction at the behest of her manager in order to look thin and glamorous after her break from music. Elsewhere in the clip, the singer mocks raunchy music videos as a troupe of scantily clad dancers writhe around behind her, pour champagne over their breasts and shake their posteriors.
Lily also appears to poke fun at singer Miley Cyrus as she attempts to twerk. The song's lyrics, meanwhile, see the sharp-tongued songstress point out the sexist double standards in the music industry: "If I talk about my sex life, you'll call me a s**t / When boys be talking about their bitches, no one's making a fuss." Later in the chorus, she blasts, "Forget your balls and grow a pair of t*ts / It's hard, it's hard out here for a bitch."
Click to continue reading Lily Allen Slams Double Standards in Comeback Song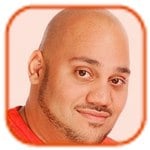 Posted by Andru Edwards Categories: Artist News, Upcoming Releases, Pop,
Lady Gaga has asked her fans to choose her next single.
It seems likely Sex Dreams - which Gaga debuted live at the iTunes festival in London on Sunday - could be released as the follow-up to "Applause" as it currently has over 22,000 votes after the singer took to Twitter to ask her fans to decide which track from her forthcoming ARTPOP album they prefer.
"OK MONSTERS! Now that you've seen some of ARTPOP Live, what would be YOUR pick for 2nd Single?RT for MANiCURE FAV for SEXDREAMS...Or are you an...RT for AURA FAV for SWINE (sic)" she wrote.
"Sex Dreams" popularity follows the singer's admission the songs risque lyrics were inspired by her own erotic dreams. Writing on Twitter, Gaga - who is dating actor Taylor Kinney - said, "#SexDreams is me talking to two different lovers. One im with in reality, the other in fantasy. (separated by me singing vs. speaking). #SexDreams chorus is that moment when you wake up sweaty from that dream and laugh because you know you got away with something naughty! (sic)"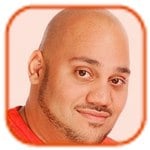 Posted by Andru Edwards Categories: Artist News, Collaborations, Upcoming Releases, Pop,
The Wanted have confirmed that Justin Bieber will appear on their new album.
The "All Time Low" hitmakers have revealed the follow-up to 2011's Battleground will feature a collaboration with the "Baby" singer, along with fellow Brit Rita Ora and many other big names. When asked who they have teamed up with for their new material, member Max George told website MTV UK, "[Producer] Dr. Luke, Rita Ora, Nasri who does a lot of Bieber's stuff and Justin himself."
Click to continue reading The Wanted Confirms Justin Bieber Collaboration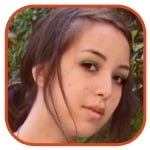 Posted by Robin Paulson Categories: Artist News, Music Videos, Release Dates, Upcoming Releases, Videos, Alternative, Rock,
Placebo is back with a new album, and they're not being quiet about it.
The alternative rockers released a teaser for the title track of their upcoming seventh studio album, Loud Like Love. Though the video appears to be a little more normal than the band's usual aesthetic, the music itself sounds like they're departing from their sixth album Battle for the Sun - thankfully - and returning to the style fans recall from Meds (2006) and Sleeping with Ghosts (2003).
Click to continue reading VIDEO: Placebo Releases Teaser for "Loud Like Love" Single
Read More

| NME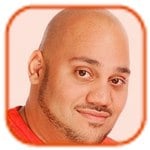 Posted by Andru Edwards Categories: Artist News, Gossip, Rumors, Upcoming Releases, Alternative,
Beck is planning to release two new albums this year.
The "Devil's Haircut" musician is working on a follow up to 2008's Modern Guilt as well as an acoustic album, according to Rolling Stone magazine. One completely new track, "Defriended" has already appeared on the internet, but it is unknown if it will appear on either album.
Beck said last year he had gone back to working on some ideas he had started in 2008: "There is music and its coming. I have this one record I started in 2008, it got put aside for a long time, but recently I've been mixing some of the songs. I'm not sure if they'll be singles, EPs or an album, but it will come out in some way and it sounds sonically adventurous."
Beck's last musical project was Song Reader which was a collection of sheet music. Fans from around the world were then encouraged to share their own interpretations and versions of the tracks.
Click to continue reading Beck Planning Two New Albums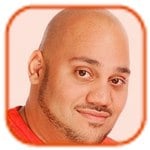 Posted by Andru Edwards Categories: Artist News, Gossip, Pop, R&B / Soul, New Releases,
Kelly Rowland has admitted to being jealous of Beyonce's success in a new song.
The singer has released a new confessional ballad titled "Dirty Laundry," in which she reveals her envy of her former Destiny's Child bandmate's solo success and also sings about a past abusive relationship. On the track, which Kelly posted on her SoundCloud web page, she laments, "When my sister on stage, killing it like a motherf***er, I was in a rage, feeling it like a motherf***er. Went our separate ways but I was happy she was killin' it. Bittersweet she was up, I was down. No lie, I feel good for her but what do I do now? Post-Survivor, she on fire. Who wanna hear my bulls**t."
Childhood pals Beyonce, 31, and Kelly, 32, formed their chart-topping girl group in 1992 as young girls and would go on to become worldwide stars together as the band found fame with hits such as "Say My Name" and "Bootylicious."
Click to continue reading Kelly Rowland Admits Her Jealousy of Beyonce in New Song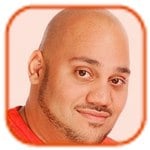 Posted by Andru Edwards Categories: Artist News, Gossip, The Charts, Dance, Pop, New Releases,
Psy is so successful because he's good fun.
The South Korean rapper's music manager Scooter Braun thinks - who is also partly responsible for Justin Bieber's stratospheric rise to fame - believes the "Gangnam Style" hitmaker has become a global sensation despite not singing in English because of the hilarity of his dance moves.
"People love to watch that guy dance. It makes people have fun, and I think music should be a release," he said.
Psy's second international release, "Gentleman," has racked up 224 million views since April 13, which Scooter - who signed the rapper to his label School Boy Records last year - believes could catch up to his 1.5 billion views for "Gangnam Style" if he keeps making people laugh: "It went like Number One [in the video chart] in, like, 52 countries, so it was kind of mind-blowing for us. But he's just fun. And I think he's coming to the US at the end of this week to start performing it on TV, and around the world. And he represents having a good time, so good for him."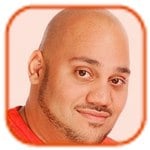 Posted by Andru Edwards Categories: Concerts / Tours, The Charts, Pop, R&B / Soul, New Releases,
Rihanna has set a new chart record in the US. The singer's latest single "Stay" - featuring Mikky Ekko - has become her tenth number one on Billboard Mainstream Top 40 Radio Airplay Chart.
By having ten number one's Rihanna topples Katy Perry's record run of nine number one tracks on the same chart. The "Umbrella" singer also holds further records in the same chart, including most entries on the chart for an artist, with 35 songs.
While Rihanna's chart performances are holding up, she is having a hard time of her current Diamonds World Tour, and has had to cancel four shows in the US leg due to a recurring bout of laryngitis. After cancelling two shows in Texas earlier this month, she apologized to fans, writing on Instagram, "I kept working because I thought two days off after the Vegas show would be enough time to recover and I f****ed up, those were two days off from hell and today is not different! I'm sad and disappointed about it!"
Tonight Rihanna will perform in Baltimore, Maryland, the first of the previously cancelled shows she has rescheduled.
© Gear Live Inc. – User-posted content, unless source is quoted, is licensed under a Creative Commons Public Domain License. Gear Live graphics, logos, designs, page headers, button icons, videos, articles, blogs, forums, scripts and other service names are the trademarks of Gear Live Inc.