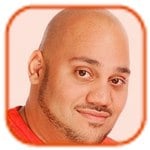 Posted by Andru Edwards Categories: Apple, Cell Phones, Features, Handhelds, Product Reviews, Software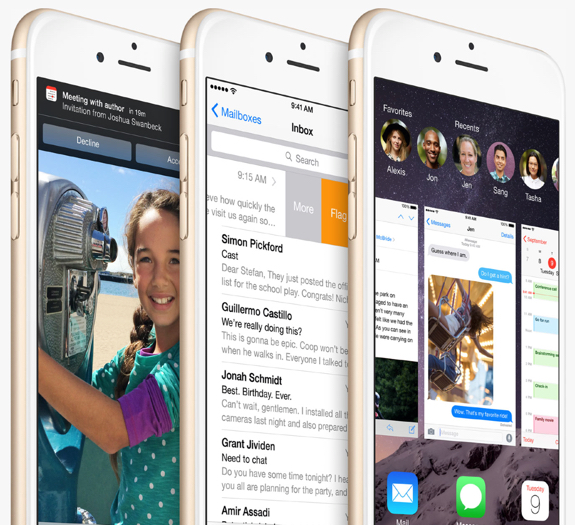 iOS 8 is the follow-up to last years radical redesign of Apple's mobile operating system. After the visual overhaul, the company went to work on adding a bunch of features that would make its devices more open with features like extensions and third-party keyboards, yet more secure with improved permissions and more widespread Touch ID integration. With iOS 8, Apple looks to refine the experience that was introduced last year, while allowing features for the power users of the world to shine.
It's been shown that Apple follows a two-step release process with its iOS device hardware and software. For example, one year the company will release a new design for the iPhone, and the following year it'll keep that design and refine the device, releasing it as an "S" class upgrade. iOS seems to follow a similar pattern, especially this year, which follows last year's big redesign. With iOS 8, Apple has introduced a layer of polish on top of its mobile operating system, bringing with it a bevy of new features. The question remains, do all the changes come together in a meaningful way? Join us for our full iOS 8 review as we explore the answer.
Click to continue reading iOS 8 review: A more powerful iPhone experience arrives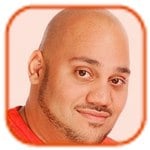 Posted by Andru Edwards Categories: Apple, Cell Phones, Corporate News, Handhelds, Hot Deals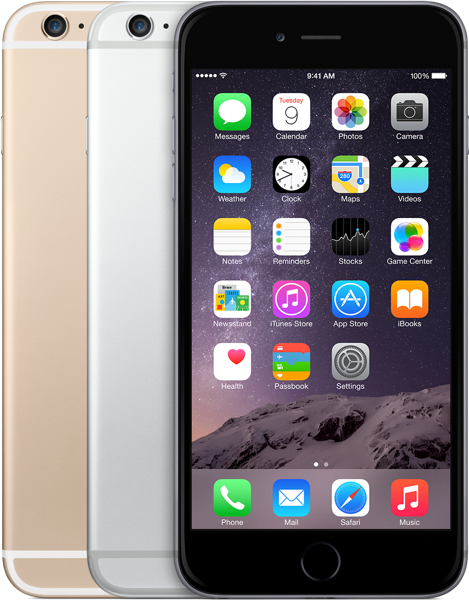 We've received a few emails over the last few days from readers asking about switching to AT&T Next so that they can get the new iPhone 6 on Friday for no money down. AT&T has been notifying some customers who are mid-contract that they can switch to a Next plan at no charge, doing away with contracts going forward. Of course, there are those who are still under AT&T's grandfathered "unlimited" data plan, but others simply want to know if programs like AT&T Next and Verizon Edge are worth it, or if they're rip-offs. The thing is, early upgrade plans like Next and Edge basically allow you to divorce the act of owning and paying for a phone, from paying for cellular service. If you play your cards right, you'll actually come out ahead financially, and you'll be able to upgrade to a new device whenever you want. Let's walk through a scenario of buying a phone with AT&T Next.
Background
All currently available mainstream plans feature two components: a data charge, and a line charge. We will ignore the data charge aspect from here on out, because it's the same regardless of what plan you choose.
AT&T Next offers you a lower monthly line charge ($15 less for data plans under 10GB, $25 less for 10GB and over) in exchange for them not giving you a large subsidy when you buy your phone. Next plans never involve a contract, and you can get out of them at any time, penalty free, by paying off the balance you owe on your phone.
Click to continue reading How to use AT&T Next and Verizon Edge to your advantage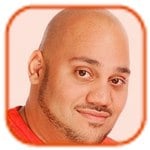 Posted by Andru Edwards Categories: Apple, Cell Phones, Corporate News, Handhelds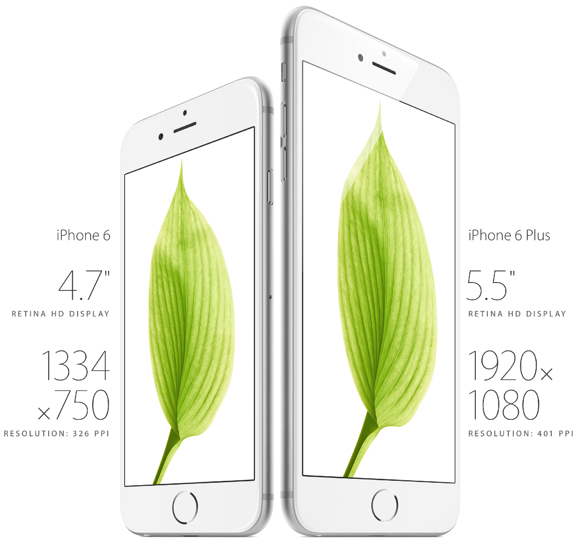 The iPhone 6 wasn't the only larger smartphone that Apple announced today at the We Wish We Could Say More event—meet the iPhone 6 Plus. Featuring a 5.5-inch 1080p Retina HD display, the iPhone 6 Plus is the biggest smartphone that Apple has released to date. It's got a display that's a full 1.5-inches larger than that of the iPhone 5s. Be sure to check out the details on the iPhone 6, since the iPhone 6 Plus has a fairly similar feature set. However, there are a few key differences other than size.
The iPhone 6 Plus display has the same 16x9 aspect ratio as the iPhone 6, 5s, and 5c, but packs in more pixels due to the 1920x1080 resolution. The result is a 401 pixel-per-inch density, resulting in 185% more pixels than the iPhone 5s. That means it'll be a lot sharper. It's also thinner at 7.1 millimeters, compared to 7.6 for the iPhone 5s.
Click to continue reading iPhone 6 Plus: 5.5-inch Retina HD display, optical image stabilization, bigger battery for $299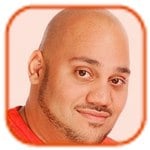 Posted by Andru Edwards Categories: Apple, Cell Phones, Handhelds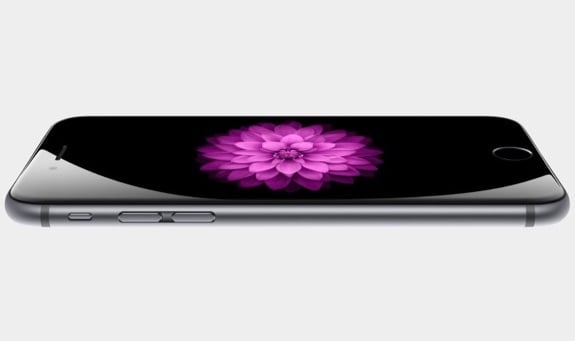 During it's We Wish We Could Say More event, Apple unveiled the iPhone 6. The updated smartphone sports a new 4.7-inch Retina HD display with a resolution of 1334 x 750, resulting in a pixel density of 326 pixels per inch. Apple is calling this a Retina HD display, and aside from the increased size and ppi, it also has the full sRGB wide color gamut. On front is ion-stengthened cover glass that is curved at the edges--so, no sapphire crystal display after all. Apple has developed the new A8 processor to power the device, bringing with it a 25% speed bost. A new M8 coprocessor can now measure distance and steps climbed thanks, in part, to a barometer. It can also decipher between running and cycling to better track your movements. The iPhone 6 measure in as just 6.9mm thin, which makes it the thinnest device Apple has ever made.
LTE is updated to 150 Mbps, and it supports 20 LTE bands, which is the most in any smartphone. VoLTE is also built-in, which will allow voice call data over an LTE network. 802.11ac Wi-Fi finally comes to the iPhone 6, giving it a 3x faster wireless connection. Wi-Fi calling, allowing you to place calls when connected to a Wi-Fi network. The first networks to support VoLTE will be T-Mobile in the US and EE in the UK.
Click to continue reading Apple iPhone 6: 4.7-inch 1334 x 750 Retina HD display, A8 processor, NFC for $199 on September 19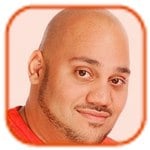 Posted by Andru Edwards Categories: Apple, Wearables, Corporate News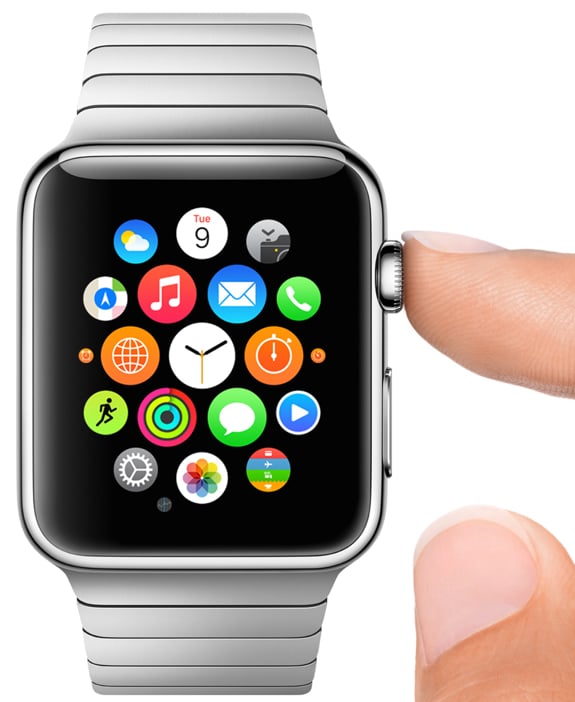 After months of rumors, the iWatch has been made official, and it's called the Apple Watch. For the first time since the death of Steve Jobs, Tim Cook mentioned that he had "One more thing…" to talk about after unveiling the iPhone 6 and iPhone 6 Plus. Introducing the device as a precise and customizable timepiece that is also a comprehensive health and fitness device, the Apple Watch was unveiled with pride.
A video, narrated by Jony Ive, explained how the watch works. Users navigate using the touch display, as well as a Digital Crown on the side (similar to dials you find on analog watches) that allows you to navigate, zoom, and scroll without covering up the display with your fingers. The Apple Watch display can sense touch and swipes, as well as force.
Click to continue reading Apple Watch announced, available early 2015 for $349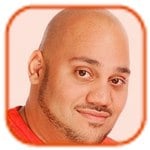 Posted by Andru Edwards Categories: Apple, Cell Phones, Wearables, Corporate News, Handhelds, Internet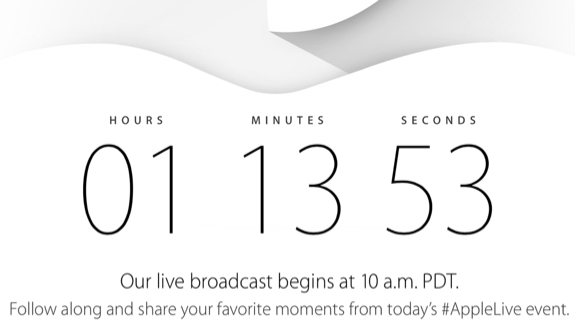 Today, Apple will be holding its We Wish We Could Say More event where it's expected to reveal the iPhone 6, iPhone 6 Plus, iWatch, and a new mobile payment processing system. Some are also expecting an update to the iPad Air, and the Apple TV set-top box. This is shaping up to be one of the biggest Apple keynote events in company history—certainly the biggest yet for Steve Jobs successor, Tim Cook—and the company wants you to see it all go down, live as it happens. Here's how you can watch today's Apple Event:
If you have an Apple TV, Apple has added a dedicated Apple Events channel. Fire it up at 10:00am PDT (1:00pm EDT), and you'll be able to tune in. You need to have a second- or third-generation Apple TV running software version 6.2 or later.
If you want to live stream the event from your desktop, you'll need to be running OS X 10.6.8 or later and Safari 5.1.10. From there, just head to the Apple Live page.
You can also stream the event in the Safari web browser on your iPhone, iPad, or iPod touch as long as you are running iOS 6.0 or later.
Of course, if you're somewhere that you aren't able to live stream video, you can keep it locked right here to Gear Live, where we will be bringing you reports of all the announcements at breakneck speed. Additionally, you can also follow along at The Verge, Recode, and Engadget.
Once things are wrapped up, Apple will make the video of today's presentation available for on-demand viewing and downloading later today.
So there you have it! How will you be following along?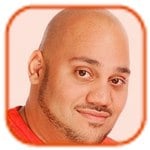 Posted by Andru Edwards Categories: Adventure, Bungie, First Person Shooters, Hot Deals, PlayStation 3, PlayStation 4, Xbox 360, Xbox One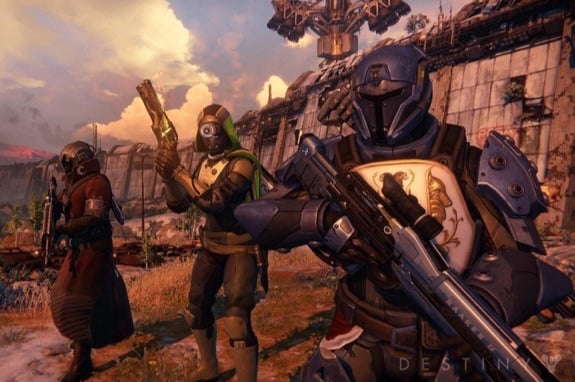 Bungie has just announced a stellar deal for Destiny buyers--if you pick up the digital version of Destiny for the Xbox 360 or Playstation 3, you get to download the next-gen digital version for Xbox One or Playstation 4 for free. That's two copies of Destiny for the price of one.
The deal applies to all Destiny content, too, so if you buy the Guardian edition of the game, or the Expansion Pass on Xbox 360 or PS3, you'll also get that same content on Xbox One or PS4 as well.
To be clear, those who take advantage of the promotion get to keep and use both versions of Destiny. The downloads will be tied to the same Xbox Live or PSN account, and as a result, you'll have to choose one ecosystem (Xbox or Playstation) for both copies of the game--you can't get it for PS3 and then get the Xbox One version, or vice versa. This is a great deal for those who still have an older console in a spare room and want to have Destiny playable on both.
If the above doesn't apply to you, you can still get a free copy of Destiny (or any other Xbox One game) this week!
Read More

| Destiny Digital Upgrade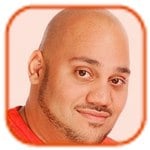 Posted by Andru Edwards Categories: Apple, Wearables, Rumors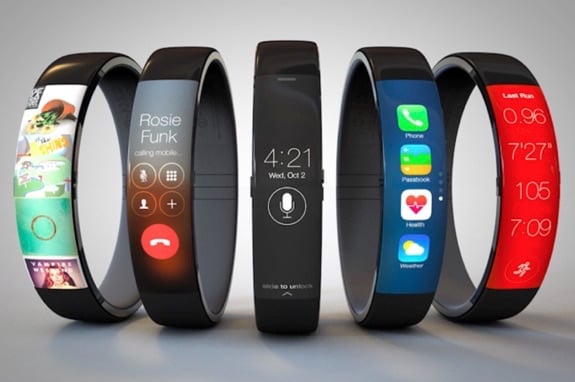 One of the big questions about Apple's upcoming Wish We Could Say More event, taking place next week (which you can watch live,) is whether the company will finally reveal the iWatch, and if it does, what will it do? Today, the Wall Street Journal released a report that Apple will indeed announce the iWatch on Tuesday, and gave details on what we can expect from the mystical wearable.
Click to continue reading iWatch to ship in two sizes with OLED display and NFC says WSJ
Read More

| The Wall Street Journal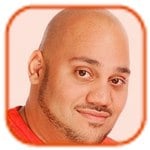 Posted by Andru Edwards Categories: Apple, Cell Phones, Wearables, Corporate News, Handhelds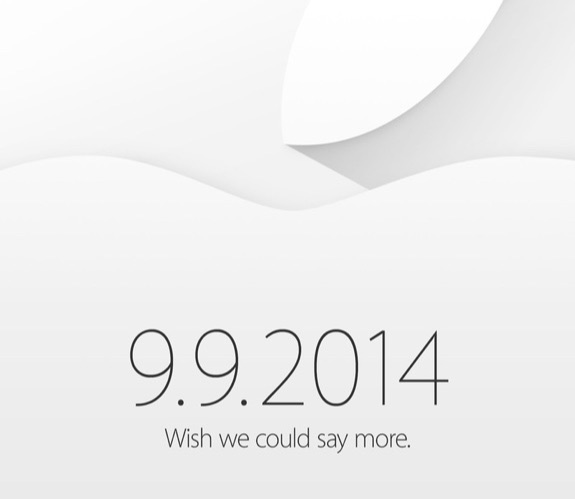 Apple has said that it plans to make 2014 a banner year for the company, offering its most impressive product line-up in company history. Well, the year's been relatively quiet, but that's about to change. The company has just sent out invitations for an Apple Event, set to take place on September 9, 2014. We've been pointing to this date for a few months as the day when the iPhone 6 and iPhone 6L will be announced, and it looks like that's exactly what's gonna go down.
Additionally, it's been reported that Apple will also announce the long-awaited iWatch, a wearable device that will sync up with the iPhone and provide both health tracking and home automation features.
We'll be bringing you the news live as it happens on September 9, so you know where to be for all the action! Be sure to check out our video previews of the 4.7-inch iPhone 6, and 5.5-inch iPhone 6L smartphones.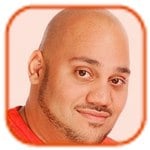 Posted by Andru Edwards Categories: Apple, Cell Phones, Corporate News, Handhelds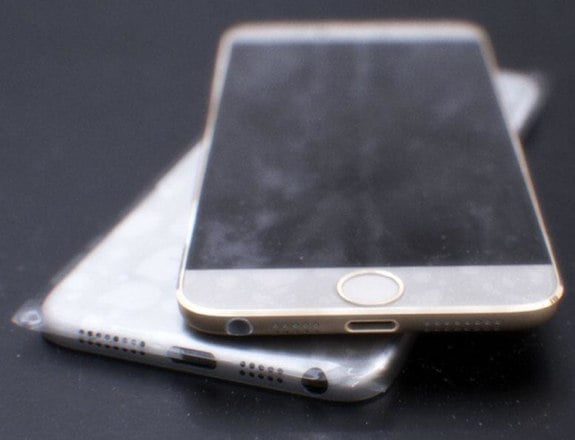 As we have previously speculated, Re/Code is reporting that Apple is set to unveil the iPhone 6 on September 9th at a special event. The next iPhone design has already leaked, and we've already given you a look at both the 4.7-inch iPhone 6 design and the 5.5-inch iPhone 6 design as well. Of course, they lack the fit-and-finish that Apple will undoubtedly put on them (we hope those thick antenna breaks will be eliminated and streamlined!) September 9th is also a few days after Samsung is rumored to introduce the Galaxy Note 4 during IFA. A perfect time for Apple to jump into the phablet game with a 5.5-inch smartphone.
We also guessed that Apple will release iOS 8 on September 16th, and release the iPhone 6 itself on September 19th based on previous timetables. We'll see how our guesses hold up come September 9th.
© Gear Live Inc. – User-posted content, unless source is quoted, is licensed under a Creative Commons Public Domain License. Gear Live graphics, logos, designs, page headers, button icons, videos, articles, blogs, forums, scripts and other service names are the trademarks of Gear Live Inc.