Posted by Chris Pereira Categories: Action, Adventure, Reviews, Xbox 360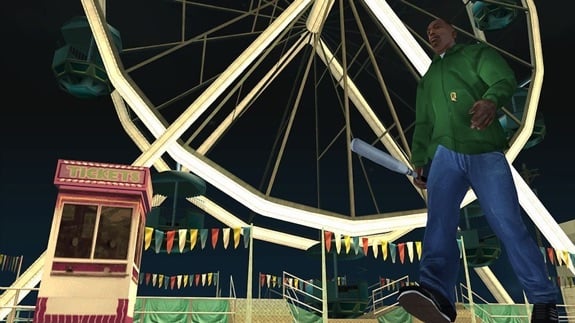 Somehow, 10 years have already passed since the release of Grand Theft Auto: San Andreas--arguably the most innovative game in the series. To coincide with the recent anniversary, Rockstar re-released the game on Xbox 360, replacing the Games on Demand version with a slightly improved version. And while the game itself remains an enjoyable experience, this may not be the best way of revisiting it.
I find myself occasionally in the mood to play one of the classic GTA III-era games (GTA III, Vice City, and San Andreas), which are among my all-time favorite games. I typically ignore this compulsion or simply spend a few minutes with the iPhone version of GTA III; I get my small dose of nostalgia but invariably stop playing because, despite Rockstar's best efforts, these are not games that work well on a touchscreen.
An improved re-release of San Andreas was exciting news for me--while a release on Xbox One or PS4 would have been ideal, a cheap Xbox 360 version with improved graphics, better draw distance, and achievements sounds like a great way to revisit the game.
Click to continue reading Grand Theft Auto: San Andreas is fun, but Xbox 360 HD remaster is rough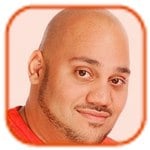 Posted by Andru Edwards Categories: Games, News, Productivity, Social Networking, App Updates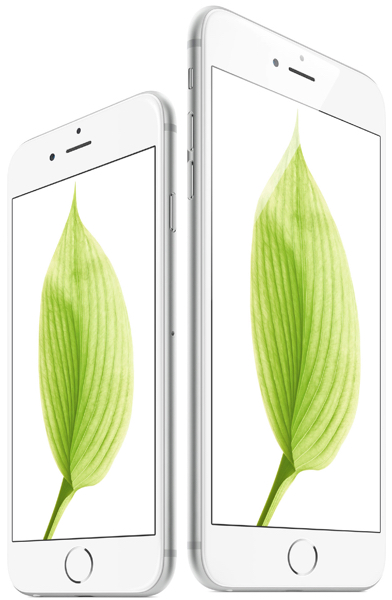 Apple is renowned for paying extreme attention to user experience, so when their new lines of phones featuring bigger screens came out in September, it was just a matter of time before apps started being optimized to take advantage of this change. The difference in resolution is quite notable, the iPhone 6 coming with a resolution of 750 by 1334 pixels and a 4.7 inches screen, and the iPhone 6 Plus boasting a resolution of 1080 by 1920 pixels and a 5.5 inches screen, whereas the previous generation of iPhones (iPhone 5, 5C and 5S) came with a 4 inch display with a resolution of 640 by 1336 pixels. There are several apps that are already on the bandwagon with the new resolutions – here are the top 10 picks.
Click to continue reading 10 great apps that are optimized for the iPhone 6 Retina HD display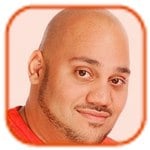 Posted by Andru Edwards Categories: Apple, Handhelds, PC / Laptop, Rumors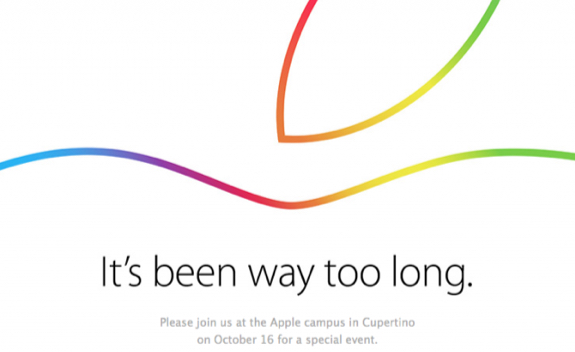 About a month ago, Apple took the stage at the Flint Center to unveil the iPhone 6 and iPhone 6 Plus. Later this week, the company will hold another special event, then time to reveal this years iPad lineup, and if reports are correct, updated iMacs (including one with a Retina display.) We've heard conflicting reports as to whether the iPad mini will see an update at the event, or if that'll come early next year, but we do know that the iPad Air will get an update that will make it lighter, slimmer, and more powerful.
Vietnamese leak site Tinhte.vn has already showed what's purported to be the iPad Air 2 frame, which is thinner and sees the volume buttons recessed into the frame, and the inclusion of a Touch ID sensor, bringing the iPhone feature over to the Apple tablet family.
Meanwhile, fans of Apple's desktop hardware have been waiting for a couple of years for the Retina display technology to make the jump from iOS devices and Apple notebooks over to the iMac. It appears that a 27-inch model that sports a 5K resolution may be prepped for Thursday as well, alongside a possible Mac mini refresh. OS X Yosemite may also launch on Thursday, as Apple has released three Golden Master candidates to developers so far.
We'll have all the news here on Gear Live as it happens, and Apple will also have a live stream of the event as well.
Read More

| Tinhte


Posted by Chris Pereira Categories: Adventure, Editorial, Reviews, Role Playing Games, Xbox One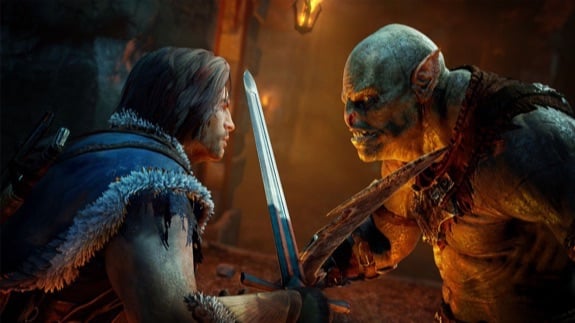 There were any number of reasons to be excited for Middle Earth: Shadow of Mordor, which launched earlier this week. For myself and many others, it was the Nemesis system--which promises unique enemies and emergent gameplay--that was the most exciting aspect of all. And while it's certainly an intriguing feature, I can't help but feel I've been missing out on it for basically being too good at the game.
Until reviews started to hit the web, I was very cautious in being optimistic about Monolith's first-ever Lord of the Rings game. For being such a major franchise, quality games based on it have been few and far between--something that's especially surprising considering its renewed popularity following the release of Peter Jackson's movies. Once I heard the almost-unanimous praise from the reviewers I trust, I was onboard. I was ready to finally play a LotR game that was a genuinely good game, not another passable one that I accepted because it happened to make use of one of my favorite franchises.
Click to continue reading Is being too good at Shadow of Mordor robbing me of a better experience?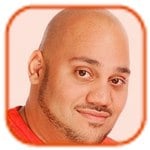 Posted by Andru Edwards Categories: Corporate News, Microsoft, PC / Laptop, Software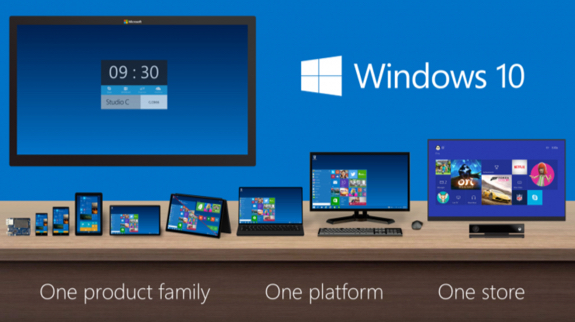 Today, Microsoft officially announced the next version of Windows: Windows 10. If you're confused, you're not alone. The currently-available version of Windows is 8.1, which means that Microsoft has inexplicably decided to forego version 9 altogether. Rumors that the next version would be called Windows TH, Windows One, or Windows 9 have now been dashed—Windows 10 is the future of Microsoft's desktop operating system. It's also still technically the 9th release of Windows.
At an unveiling event earlier today, the company called Windows 10 the "most comprehensive platform ever," as it will run on all displays, from 4-inches and up. That means Windows 10 will run on phones, tablets, laptops, desktops, servers, and high definition television screens. "Windows 10 will deliver the right experience on the right device at the right time," said Microsoft's Terry Myerson. "Windows 10 will run on the broadest types of devices ever."
Optimists will say that Microsoft is listening to all of the negative backlash that was met with the release of Windows 8, taking in that feedback, and reverting a bunch of changes to give customers what they want. Others will point out that Windows 10 looks like a mashup of the beloved Windows 7 and the polarizing Windows 8, with a bunch of Mac OS X features (like Expose and Mission Control) thrown in, and is an obvious step backwards. We see both sides of the argument, but it's also very early to tell, as Windows 10 won't ship until late 2015.
Click to continue reading Windows 10: Microsoft previews the next iteration of Windows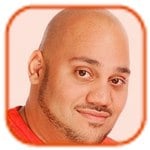 Posted by Andru Edwards Categories: Cell Phones, Features, Hot Deals, Software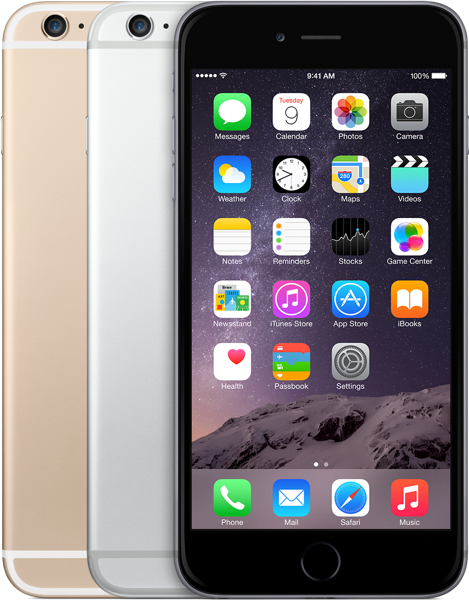 Today in the Gear Live Deals Shop you can enter our iPhone 6 giveaway! The device is hard to come by in stores, is backordered online, and is the most popular smartphone on the market right now. And we're giving one away.
Here's how this is gonna go down: The grand prize winner will walk away with a $650 Apple Store gift card, which will allow you to select the iPhone 6 of your choice. Ready to enter? Go get it:
Don't forget, if you're looking for other deals, be sure to check out our Newegg Promo Code thread. Oh, and if you're on Twitter, be sure to follow @TechPromos for the latest deals.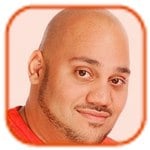 Posted by Andru Edwards Categories: Apple, Cell Phones, Software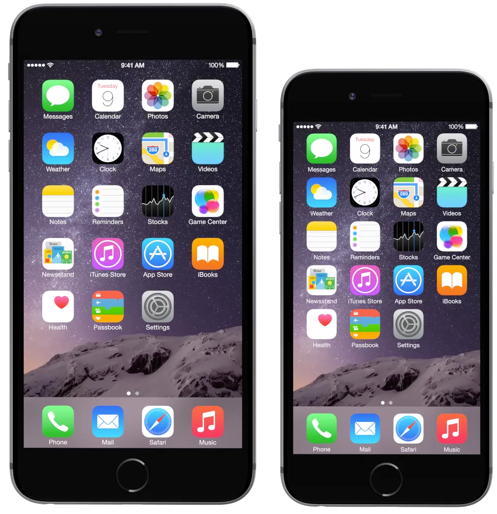 Apple has release iOS 8 to the world, bringing with it a host of new features for the iPhone, iPad, and iPod touch. Users will find improvements to just about every stock iOS app, as well as new additions like Health, Continuity, and Handoff. We published our full iOS 8 review this morning, which you can read for a full rundown of what to expect. Here's a list of the compatible devices:
You can update to iOS 8 now, either through an over-the-air update, or by plugging in to iTunes and having it perform the update for you. Of course, iOS 8 will ship on the new iPhone 6 and iPhone 6 Plus this Friday.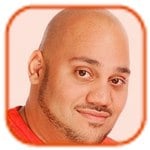 Posted by Andru Edwards Categories: Apple, Cell Phones, Features, Handhelds, Product Reviews, Software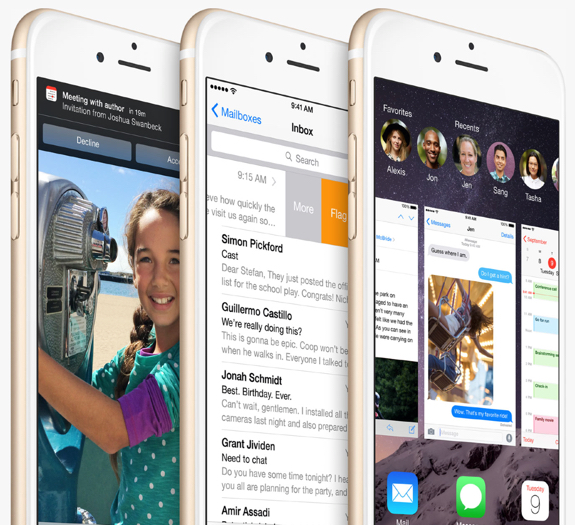 iOS 8 is the follow-up to last years radical redesign of Apple's mobile operating system. After the visual overhaul, the company went to work on adding a bunch of features that would make its devices more open with features like extensions and third-party keyboards, yet more secure with improved permissions and more widespread Touch ID integration. With iOS 8, Apple looks to refine the experience that was introduced last year, while allowing features for the power users of the world to shine.
It's been shown that Apple follows a two-step release process with its iOS device hardware and software. For example, one year the company will release a new design for the iPhone, and the following year it'll keep that design and refine the device, releasing it as an "S" class upgrade. iOS seems to follow a similar pattern, especially this year, which follows last year's big redesign. With iOS 8, Apple has introduced a layer of polish on top of its mobile operating system, bringing with it a bevy of new features. The question remains, do all the changes come together in a meaningful way? Join us for our full iOS 8 review as we explore the answer.
Click to continue reading iOS 8 review: A more powerful iPhone experience arrives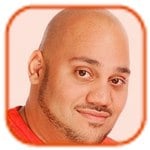 Posted by Andru Edwards Categories: Apple, Cell Phones, Corporate News, Handhelds, Hot Deals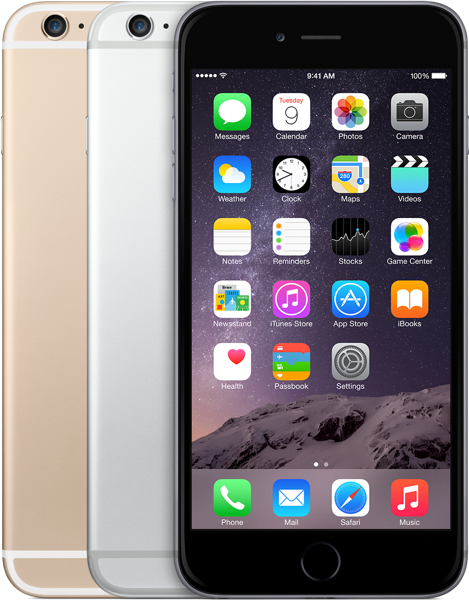 We've received a few emails over the last few days from readers asking about switching to AT&T Next so that they can get the new iPhone 6 on Friday for no money down. AT&T has been notifying some customers who are mid-contract that they can switch to a Next plan at no charge, doing away with contracts going forward. Of course, there are those who are still under AT&T's grandfathered "unlimited" data plan, but others simply want to know if programs like AT&T Next and Verizon Edge are worth it, or if they're rip-offs. The thing is, early upgrade plans like Next and Edge basically allow you to divorce the act of owning and paying for a phone, from paying for cellular service. If you play your cards right, you'll actually come out ahead financially, and you'll be able to upgrade to a new device whenever you want. Let's walk through a scenario of buying a phone with AT&T Next.
Background
All currently available mainstream plans feature two components: a data charge, and a line charge. We will ignore the data charge aspect from here on out, because it's the same regardless of what plan you choose.
AT&T Next offers you a lower monthly line charge ($15 less for data plans under 10GB, $25 less for 10GB and over) in exchange for them not giving you a large subsidy when you buy your phone. Next plans never involve a contract, and you can get out of them at any time, penalty free, by paying off the balance you owe on your phone.
Click to continue reading How to use AT&T Next and Verizon Edge to your advantage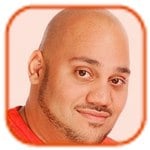 Posted by Andru Edwards Categories: Apple, Cell Phones, Corporate News, Handhelds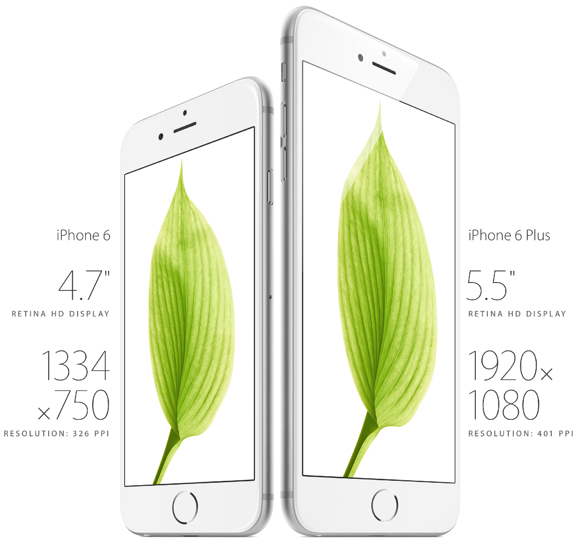 The iPhone 6 wasn't the only larger smartphone that Apple announced today at the We Wish We Could Say More event—meet the iPhone 6 Plus. Featuring a 5.5-inch 1080p Retina HD display, the iPhone 6 Plus is the biggest smartphone that Apple has released to date. It's got a display that's a full 1.5-inches larger than that of the iPhone 5s. Be sure to check out the details on the iPhone 6, since the iPhone 6 Plus has a fairly similar feature set. However, there are a few key differences other than size.
The iPhone 6 Plus display has the same 16x9 aspect ratio as the iPhone 6, 5s, and 5c, but packs in more pixels due to the 1920x1080 resolution. The result is a 401 pixel-per-inch density, resulting in 185% more pixels than the iPhone 5s. That means it'll be a lot sharper. It's also thinner at 7.1 millimeters, compared to 7.6 for the iPhone 5s.
Click to continue reading iPhone 6 Plus: 5.5-inch Retina HD display, optical image stabilization, bigger battery for $299
© Gear Live Inc. – User-posted content, unless source is quoted, is licensed under a Creative Commons Public Domain License. Gear Live graphics, logos, designs, page headers, button icons, videos, articles, blogs, forums, scripts and other service names are the trademarks of Gear Live Inc.