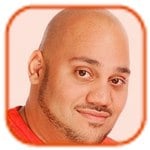 Posted by Andru Edwards Categories: Gizmatic, Short Bytes, Apple, Cell Phones, Features, Mods / Hacks, PC / Laptop, Podcasts, Software, Videocasts
Now that we know that the iPhone 1.1.3 jailbreak method has been released, we figured it would be good of us to give you a video tutorial showing you how to get it done. After all, you all enjoyed our old-school 1.1.1 jailbreak video, right?
In this video, we provide step-by-step instructions that will help anyone upgrade their iPhone to a jailbreaked version of the 1.1.3 firmware. This should keep you tided over until that pesky SDK is released, right?
By the way, if you are looking for an excellent program to create custom ringtones for your iPhone, check out iPhone RingToneMaker, who sponsored this episode.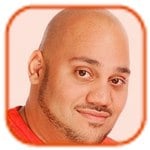 Posted by Andru Edwards Categories: Gizmatic, Short Bytes, Accessories, Apple, CES, CES 2008, Design, Features, PC / Laptop, Podcasts, Storage, Videocasts
One of this year's hottest topics is storage. It seems like we're about two steps away from getting flash drives as prizes in cereal boxes. With the release of OSX Leopard and its Time Machine app, backing up computers has become easier than ever. Enter Data Robotics' Drobo storage robot.
As easy to use as a flash drive, the Drobo has four slots to accommodate 3.5" SATA I or II hard drives, and automatically makes redundant copies of data in order to protect from single drive failure. Drobo uses USB 2.0 to make backing up quickly, and is fully operable with OSX and Windows 2000 and up.
Retailing at $499, Drobo comes with everything you need to get started except the hard drives. It's available now from online retailers.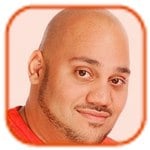 Posted by Andru Edwards Categories: Broadband, Editorial, Features, Internet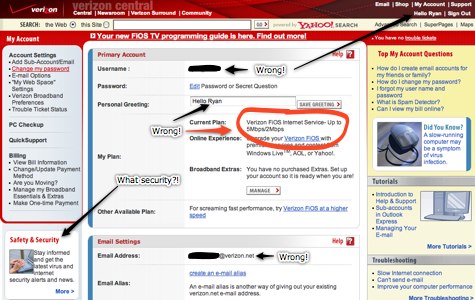 Seeing as we've been experiencing a ton of customer service issues with our Verizon FiOS service for the past 8 months, we figured it was time to put out a warning to you guys. After all, we typically hear that the FiOS Internet service is remarkably amazing, and people have been dumping cable in droves when FiOS becomes available in their area. Hey, there is good reason to. Where we are at, right outside Seattle, our choices are slow DSL, Comcast at 8.0 down and 768k up, or FiOS with a max speed of 30.0 down and 15.0 up (which is the plan we are on.)
Now let's be clear here, we love the FiOS service. It works fantastically, it has never gone down in the 8 months we've been using it, and it's, well, fast.
So what is the problem? To put it bluntly, Verizon has shown that they don't care - at all - about protecting their users private, confidential information. Now, why would we make a statement like that? Check it.
Click to continue reading Our Verizon FiOS customer service nightmare: Why won't they protect my private customer information?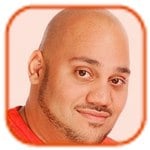 Posted by Andru Edwards Categories: Apple, Cell Phones, Handhelds, Mods / Hacks, Portable Audio / Video, Software

Here's a quick update for you iPhone owners running OS X who want to get in on the 1.1.3 jailbreaking fun. We told you that Nate was working on a solution for Mac users, and he just published it. It isn't as pretty as iBrickr is on the Windows side of things, but it works. Click below to download the DMG file, which will launch Terminal. Follow the instructions in the Terminal window, and you are good to go.
We will have video tutorials available soon over at Bleeding Edge TV. For more info on the OS X download, hit the 1.1.3 jailbreak page.
UPDATE: Here is a video tutorial showing you how to jailbreak your 1.1.3 iPhone on OS X!
Read More

| iPhone 1.1.3 Jailbreak OS X Download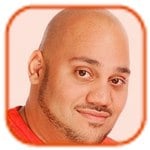 Posted by Andru Edwards Categories: Apple, Cell Phones, Mods / Hacks, Software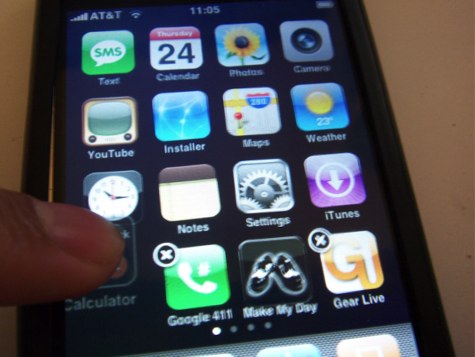 Alright guys, we know you've been waiting for the official jailbreak method ever since the iPhone 1.1.3 firmware went live last week. Fret no more, as that day has finally come. While it isn't released just yet, we can confirm that the iPhone 1.1.3 jailbreak method will be available later today. In fact, it may be out in as little as an hour or two. As you can see in our image above, we have our web clips and Installer.app running on our 1.1.3 iPhone. Even better, if you are uncomfortable with all the command line typing that it takes to jailbreak your phone, you will be happy to know that a new Special Edition version of iBrickr will be available later today as well, and it will be fully capable of jailbreaking your iPhone running the 1.1.3 firmware.
EDIT: Oh yeah, for all you iPhone owners running OS X rather than Windows, a version of iBrickr for OS X is definitely in the works!
EDIT #2: Here are the goods. The iPhone 1.1.3 Jailbreak software for Windows and for OS X.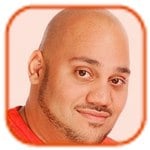 Posted by Andru Edwards Categories: Full Episodes, Gizmatic, Hack Attack, Cameras, CES, CES 2008, Design, Features, GPS, Handhelds, Internet, PC / Laptop, Podcasts, Videocasts
Think Lego Mindstorms meets Radio Shack. Bug Labs has been working on their Bug Base—a fully modifiable, open-source gadget building block system. The base itself includes specs similar to "a three-year-old laptop" but includes WiFi and Ethernet, USB and more. Once you have the base, you can add additional "modules," including LCD displays, GPS, cameras, motion sensors and tons more. Each of the modules will require you to program them using a software package similar to VisualStudio in appearance, but everything is open source. Bug Labs has about 80 different sensors on the roadmap right now and they're constantly interfacing with the community to come up with new ideas.
The concept has a lot of promise and some great tinkering cred. For the first 60 days, they're offering an early-adopter special with the base costing just $299 (down from $349) and modules ranging from $49-$119. Pre-orders began on January 21st and will ship by March.
Take a look at our video to see us get our hands on the base and its modules and to talk to Jeremy from Bug Labs about what's coming down the road and what's in store for Bug Labs.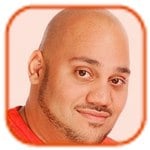 Posted by Andru Edwards Categories: Full Episodes, Gizmatic, Accessories, CES, CES 2008, Design, Features, Home Entertainment, Music, Podcasts, Portable Audio / Video, Product Reviews, Videocasts
The Gear Live crew got the only private listening session of the newly-announced Beats by Dr. Dre headphones during CES, and our thoughts are in this episode. Be sure to check out our other Beats by Dr. Dre video, and our Beats by Dr. Dre photo gallery.
I'm what you would refer to as a cost-sensitive buyer. I'm obsessive about value propositions with my purchases. And I would buy the $400 Beats by Dr. Dre headphones by Dre & Monster Cable.
We got a private demo with Monster and had the opportunity to listen to what's amounted to more than two years of obsessive research and attention to detail. All the materials, the drivers, the amplifier and more are clearly thought out and it shows. The response from these is absolutely incredible. Their intent was to allow you to listen to the music as the producer intended and dare I say it's as faithful reproduction as you'll find on a $400 set of headphones. It's enough that I would buy these before buying the nearest-priced Logitech system for my computer. The bass response was impressive to the Nth—low bass held its tonal quality through a great deal of dynamic range, something not usually seen. The midrange was rich and warm and perfectly presented and the high ends came out just as well.
I'm sad because I really want these. I mean, I was upset that I had to go home tomorrow to my sound system, and that it's nothing close to how these performed. They were comfortable, sexy, and sounded absolutely incredible.
Try these when they come out in June. But only if you're prepared to buy them.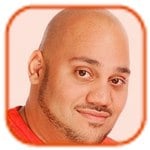 Posted by Andru Edwards Categories: Gizmatic, Short Bytes, CES, CES 2008, Features, PC / Laptop, Podcasts, Storage, Videocasts
Many companies showed of Solid State Disks (SSD) at CES, but none so cost effectively as Sandisk. As usual Sandisk is bringing a product to market that beats the price of it's competitors while still not skimping on features. SSD drives are an effective way to increase performance and battery life on notebooks without requiring re-engineering. Available now in a variety of capacities and price points - look for them in stores or devices soon.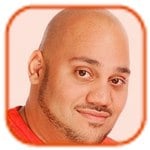 Posted by Andru Edwards Categories: Hack Attack, Short Bytes, Features, Handhelds, Mods / Hacks, PC / Laptop, Podcasts, Videocasts
The Asus Eee PC is an amazing little wonder of a device. However, unless you buy the 8G version, your little Linux mobile laptop isn't fully powered. Luckily, getting inside the Eee PC is not much of a challenge at all, and adding in some extra RAM typically works nicely for any computer user. In this episode, Nate True show us how to upgrade the RAM in the Eee PC. All you need is a tiny Philips screwdriver, a 1 or 2 GB RAM module, an Eee PC, and a few minutes of time. Check out the video for the full details, and let us know how it goes if you try it out. Remember, we will have more Eee PC tips and hacks for you soon.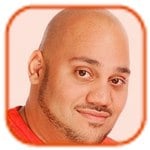 Posted by Andru Edwards Categories: Apple, PC / Laptop, Wireless / WiFi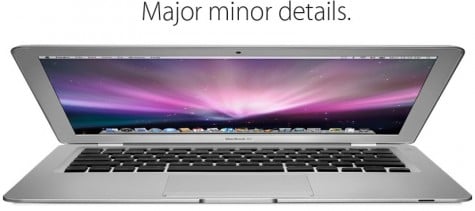 During this morning's MacWorld keynote, Steve Jobs announced the new MacBook Air notebook. We've all been expecting some sort of Apple sub-notebook, and this one looks amazing. Apple it touting this as the "world's thinnest notebook". The MacBook Air is 0.16-inches to 0.76-inches. The thickest part of the Air is thinner than the thinnest part of a Sony TZ series notebook. That is impressive. The device features an 80 GB 1.8-inch hard drive, with a 64 GB SSD drive as an option. It ships standard with 2 GB of RAM and a 1.6 GHz Intel Core 2 Duo chip, with the option to switch to 1.8 GHz. Other features include a 45-watt MagSafe, 1 USB 2.0 port, a Micro-DVI port, and audio out. There is no Ethernet port (otherwise they couldn't have gotten it this thin) so you will have to rely on the built-in 802.11n WiFI and Bluetooth 2.1+EDR. The MacBook Air also leaves out the optical drive, but you can purchase an external SuperDrive accessory for $99 USD. It also ships with software that allows it to "borrow" the optical drive of another Mac or PC. Expect 5 hours of battery life out of this one - or more if you opt for the SSD drive. The MacBook Air will hit retail in about two weeks, and will cost $1799. Pre-orders start today.
Read More

| MacBook Air Product Page

© Gear Live Inc. – User-posted content, unless source is quoted, is licensed under a Creative Commons Public Domain License. Gear Live graphics, logos, designs, page headers, button icons, videos, articles, blogs, forums, scripts and other service names are the trademarks of Gear Live Inc.