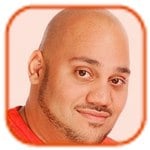 Posted by Andru Edwards Categories: Gizmatic, PC / Laptop, Videocasts, Videos
We caught up with Pat Moorhead of AMD and had a chat with him about the new Turion X2 chipsets and the new Hybrid Graphics technology, which allows dynamic switching between integrated and discrete graphics cards, with no restart required. The technology promises better battery life and enhanced rendering performance (although, unfortunately, not necessarily at the same time).
Stay tuned for more news from Computex 2008.

Posted by Sparky Categories: Gizmatic, Features, PC / Laptop, Podcasts, Videocasts
While the Macbook Air has long reigned as the king of sleek and sexy laptops the newly announced Voodoo Envy manages to beat it in terms of both computing power, and clean sexy design. The Envy features a carbon fiber case (with an option for the automotive finish of your choice), and a revolutionary new AC adapter with an Ethernet port and a dedicated 802.11n router to allow wired connections without wires. The Envy 133 clocks in at 0.7" thick which dethrones the Macbook Air as the thinnest laptop on the market, while still managing to pack 2 USB ports (one of which is eSATA compatible), HDMI, and an ExpressCard slot.
Check out the video for a first look at this slim and lustworthy computing masterpiece in an interview with Rahul Sood, founder of Voodoo and CTO of HP Global Gaming.

Posted by Chris Cardinal Categories: Features, PC / Laptop
We're live in Berlin, Germany at the HP Connecting Your World event. During yesterday's keynote, Voodoo PC, HP's enthusiast line, announced what's essentially a competitor to the MacBook Air: The Voodoo Envy 133. The Envy 133 is just 0.7" thick throughout; the same thickness as the most thick points on the Air. (Just slightly under, actually.) It's sheathed in a carbon fibre casing that allows them to bring down the weight to just 3.4 lbs. It features a 13.3" ultrabright backlit LED screen and a backlit keyboard, ambient light sensor and an enormous touchpad that's multiple gesture-compatible.
Take a look at our first impressions and see what sets the Envy 133 apart, giving it what I believe is the upper hand against the MacBook Air.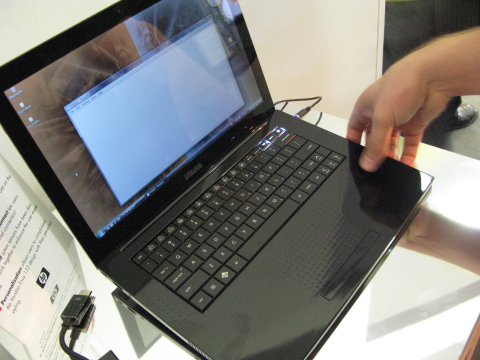 Click to continue reading Exclusive Hands On with the Voodoo Envy 133, MacBook Air Killer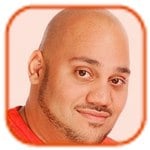 Posted by Andru Edwards Categories: Apple, Cell Phones, Handhelds, Internet, Software, Videos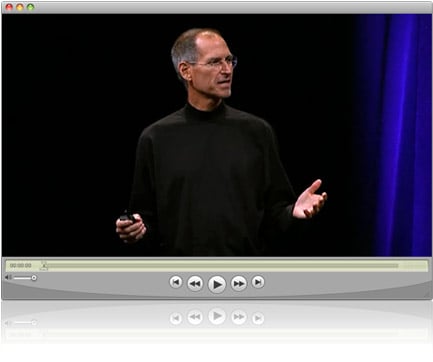 We know that all this talk of the iPhone 3G has you chomping at the bit to see it in action yourself. I mean, we live blogged the keynote, and we threw up our iPhone 3G gallery, but sometimes images don't do products justice, right? Well, you are in luck. Apple has just posted the video of the WWDC 2008 Keynote Address. Hit the link below to watch the entire thing, highlighting the iPhone 3G, App Store, MobileMe, and more.
Read More

| WWDC 2008 keynote video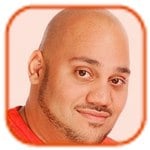 Posted by Andru Edwards Categories: Apple, Cell Phones, Handhelds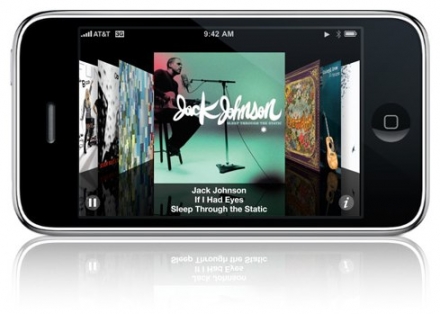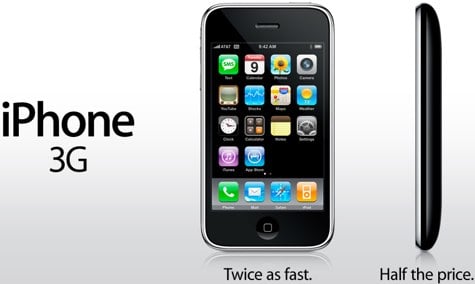 We've been waiting for it for a year, and Apple has finally delivered - the iPhone 3G was announced this morning during the WWDC 2008 keynote, to a rage of applause. Time to run down the entire feature set.
For starters, it's an iPhone with 3G capabilities built right in. It is almost three times faster than the original iPhone even dared to be (actually, closer to 2.4x as fast). Since it's using 3G technology, that means that you can surf the Internet, download email, and even watch video while you are on a call. Try doing that with your iPhone OldSchool. According to Apple, the iPhone 3G actually loads pages 36% faster than the Nokia N95 and Treo 750, both of which are also 3G phones. If you're keeping track of which wireless technologies the iPhone now takes advantage of, that would be UMTS, HSDPA, GSM, WiFi, EDGE, GPS, and Bluetooth 2.0 + EDR.
That's right, we said GPS. On iPhone 3G, the Maps application takes advantage of the built-in GPS chip. So while you are driving around, or even walking around, the iPhone finds your exact location. You are representing by a pulsating blue dot right on top of the Google Maps interface. Of course, you can get turn-by-turn directions to a destination, get live traffic info, and more.
How about battery life? All this extra stuff should result in a compromise, right? Wrong. iPhone 3G features 300 hours of standby time, 8-10 hours of 2G talk time, 5 hours of 3G talk time (which is amazing), 24 hours of audio playback, and 7 hours of video playback.
As for pricing and availability, this should be the best news of all. iPhone 3G is launching at half the price of the currently available iPhone. You can pick up an 8GB iPhone 3G at launch for just $199 USD. If 16GB is more your thing, that will run you $299, down from $499, and that one is available in both black and white. The phone launches in 22 countries, including the US, on July 11. Of course, you can hit up the Apple Store online to
pre-order one today
see more images of the phone. No pre-orders after all.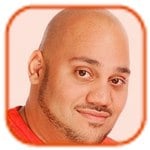 Posted by Andru Edwards Categories: Apple, Cell Phones, Corporate News, Handhelds, Internet, PC / Laptop
In just about five minutes, Steve Jobs will be taking the stage to give his WWDC 2008 keynote. We are monitoring all the news, and will be bringing you updates on everything going on, live, as it happens on stage. In case you've been summering in Antarctica, we are expecting the new 3G iPhone to be launched (and not expecting it to be as radical as others think it will be - no front-facing camera, no iChat video chat - just some 3G and GPS goodness), Snow Leopard should be given out to developers to take home with them in anticipation of the launch of OS X 10.6 at MacWorld 2009, and the new .Mac replacement we've all been hearing about, Mobile Me, should be announced and shown off to the masses.
Well, it's just about time. Let's get started…
Click to continue reading Live blogging the WWDC 2008 Steve Jobs Keynote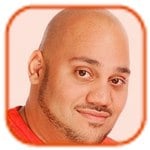 Posted by Andru Edwards Categories: Apple, Cell Phones, Rumors, Software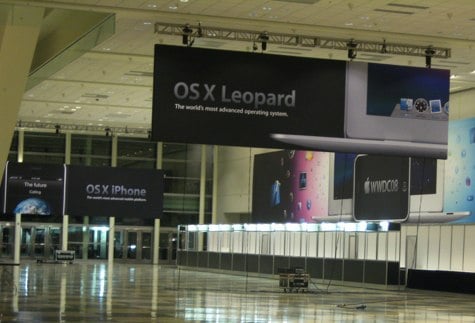 Apple's Worldwide Developer Conference starts on Monday. We already knew what the rumors are. 3G iPhone. OS X Snow Leopard. App Store. iPhone 2.0 firmware. Redesigned iMacs/MacBook Pros. Mac nano. Mobile Me service. Steve Jobs announced as Obama's running mate. Anything we missed?
Anyhow, one thing we can be certain of is that Apple is focusing on the operating system. As evidenced by the spy shot above, OS X Leopard and OS X iPhone should be getting some premium attention. Makes sense, being that this is a developers conference and all. We have one more spy shot for you after the jump.
Click to continue reading WWDC 2008 spy shot images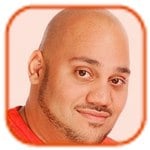 Posted by Andru Edwards Categories:
Yesterday, we kicked off our week-long contest, where we are giving away an HP HDX Dragon computer package, worth over $5,000 if you were to purchase each piece on your own. First, the details on what exactly we are giving away:
HP HDX Dragon Notebook: This system ships with the 64-bit version of Windows Vista Ultimate, and features a 2.8 GHz Intel Core 2 Extreme X9000 processor., 4GB RAM, 512MB NVIDIA GeForce 8800M GTS, 500GB hard drive, and boasts a 20.1-inch 1080p display. It's meant to be for play as much as work, and to that end, it also packs a Blu-ray ROM with SuperMulti DVD double layer burner, integrated TV tuner, webcam and microphone. If you went and bought this yourself, it would cost $4,500 USD. But we're not done yet…
Microsoft Office Professional 2007: That means Word, Excel, PowerPoint, Outlook, Publisher, Access, and Accounting Express, all in one package. Retail value on that is $225.
Corel PaintShop Pro X2: Retail value of $73.99
Corel Painter Essentials Retail value of $79.99
Corel Ulead Video Studio Plus 11.5 Retail value of $79.95
Gears of War: retail value of $49.99
Viva Pinata: Retail value of $37.99
Microsoft Flight Simulator X: Retail value of $44.99
Microsoft Flight Simulator X Expansion Pack: Retail value of $34.99
Pirates of the Caribbean: The Curse of the Black Pearl - Blu-ray: Retail value of $22.95
Pirates of the Caribbean: Dead Man's Chest - Blu-ray: Retail value of $22.95
Pirates of the Caribbean: At World's End - Blu-ray: Retail value of $22.95
Okay, interested? We thought so. If you want to see everything in more detail, check out our HDX Giveaway contest videos. These will give you more insight as to how the contest is going to work, a look at all of the prizes that are being given away, and a detailed unboxing of the Dragon notebook.
We will be using Gear Live Points to determine a winner. However, we have custom Point values set for this contest. Points earned for this contest are as follows:
Click to continue reading 31 Days of the Dragon: Win our HP HDX Dragon computer package - The Rules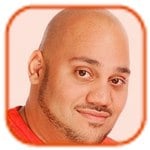 Posted by Andru Edwards Categories: Gizmatic, Short Bytes, Announcements, Features, HDTV, Home Entertainment, Hot Deals, Movies, PC / Laptop, Podcasts, Software, Videocasts
You should all know by now that we are going to be giving away a sleek, slick, awesome HP HDX Dragon computer prize package as part of the 31 Days of the Dragon contest. It amounts to just about $5,200 worth of prizes if you were to go out and buy everything on your own. Pretty sick, right?
Well, we wanted to give you a look at exactly what you would be walking away with if you won. In this episode, we show off everything. The HDX Dragon computer, all the software, all the games, and all the Blu-ray movies. We run down the computer specs as well, and we clue you in on what we will be doing to pick a winner.
We will be posting more about the contest and our method for choosing a winner in a bit more detail tomorrow. It's late, and I've been moving all day…but at the very least, we had to get this video up for you guys at midnight, because we know that some of you are hardcores. We couldn't leave you hanging.
A big thank you goes out to HP for sponsoring this contest, and this episode.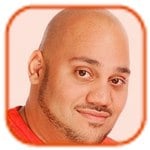 Posted by Andru Edwards Categories: Apple, PC / Laptop, Software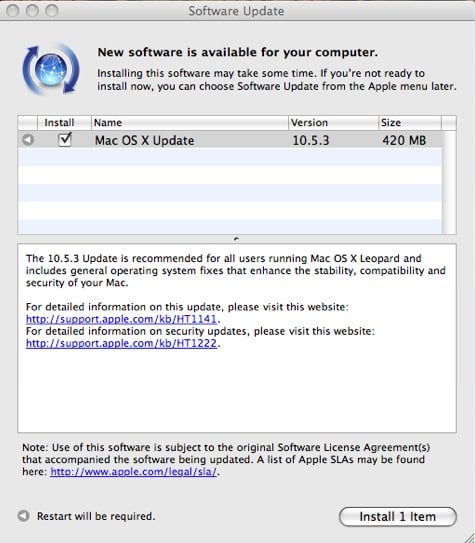 Apple has just released the latest batch of stability, compatibility, and security updates for OS X Leopard, all wrapped up in the 10.5.3 update. On my Mac Pro, the update is clocking in at 420 MB, so it's a hefty one. That is understandable though, because there are quite a few fixes in this one. Some that stand out to us include things like improved Time Capsule reliability, screen sharing fixes, and a few Spaces improvements. We've got the full list for you after the break, if you are interested. Otherwise, fire up Software Update to get the latest and greatest.
Click to continue reading OS X Leopard 10.5.3 update released
© Gear Live Inc. – User-posted content, unless source is quoted, is licensed under a Creative Commons Public Domain License. Gear Live graphics, logos, designs, page headers, button icons, videos, articles, blogs, forums, scripts and other service names are the trademarks of Gear Live Inc.