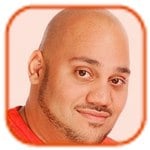 Posted by Andru Edwards Categories: Driving, Hardware, Nintendo, Release Dates, Wii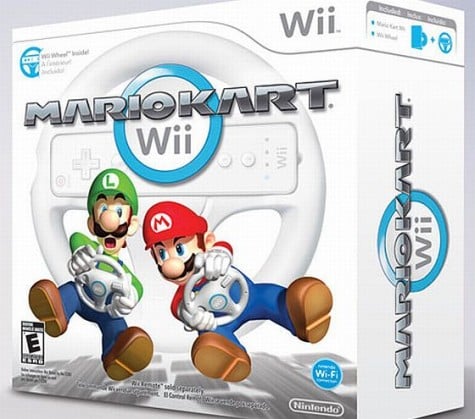 After hitting you with the Japan and European launch dates for Mario Kart Wii, we are happy to bring you the news that the game launches here in North American on April 27th. That's just a mere six weeks away before we can get our hands on all that racing wheel (Wii-l?) goodness. Just a reminder, Mario Kart Wii ships with the Wii Wheel, which is a plastic steering wheel that the Wii Remote can snap right in to, for a more intuitive driving experience.
"Mario Kart Wii transforms one of our most popular franchises into a race that every member of the family can join," said Cammie Dunaway, Nintendo of America's executive vice president of Sales & Marketing. "Driving with the Wii Wheel could not be more natural, and this is one place where speeding is encouraged."
If you prefer not using the add-on, you will be pleased to know that the game works just fine with the Wii Remote all by its lonesome, as well as with the Nunchuk, Classic Controller, and even the Gamecube controller. Similar to Super Smash Bros. Brawl, Nintendo went out of their way to ensure that gamers would be completely comfortable, regardless of their preferred style of play.
Just when we've just gotten into Brawl, we are already awaiting our next Wii game purchase. I mean, 16 new courses, 16 classic courses, 10 battle courses, and motorbikes? Who's with us?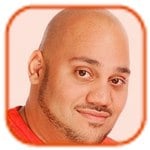 Posted by Andru Edwards Categories: Apple, Cell Phones, Editorial, Handhelds, Rumors, Software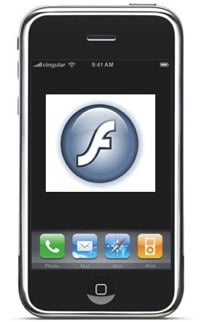 A few weeks ago, we reported that sources revealed to us that Flash on the iPhone was coming soon. At the time, we felt very strongly that the reasons we stated were sound and accurate. Then, a few days ago, Steve Jobs stated that Flash wouldn't be coming to the iPhone because it was "too slow to be useful" and that Flash Lite was "not capable of being used with the web."
So we started getting comments on our last entry, like this one, saying that we were wrong. The iPhone 1.1.4 release came and went, as did the iPhone SDK announcement. Nothing from Apple regarding Flash, until Jobs said it was a no go. So we went back to our source, who was - and still is - 100% convinced that these are just stall tactics.
Click to continue reading Why is Apple stalling Flash on the iPhone?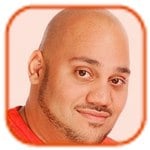 Posted by Andru Edwards Categories: Apple, Cell Phones, Corporate News, Handhelds, Software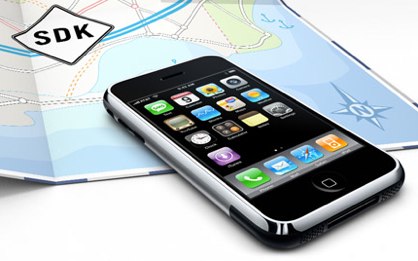 Apple has officially announced the iPhone SDK, and it is amazing. In fact, the SDK gives third-party developers access to the exact same tools, APIs, and Cocoa Touch framework that Apple has been using to design their own iPhone apps. This includes features like location-aware applications, hardware-accelerated 3D graphics, the 3-axis accelerometer, and complete access to the media features available on the iPhone. The SDK is built right in to Xcode, which includes an iPhone emulator, called iPhone Simulator. This let's you test your applications without having to load them onto an actual iPhone, where you might end up with a bricked device. When you are ready to test on your actual phone, it is simple to send your app over to the iPhone for real-world testing.
Exciting, right? If you want to give it a shot, the SDK toolset is available for all to download - free of charge. You won't be able to send your apps to your iPhone unless you are selected to participate in the iPhone 2.0 firmware update beta program, but hey, that's what iPhone Simulator is for.
Read More

| iPhone SDK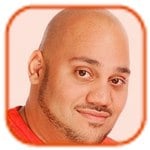 Posted by Andru Edwards Categories: Apple, Features, PC / Laptop, Storage, Wireless / WiFi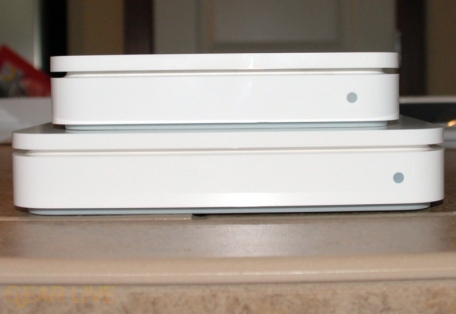 If our Time Capsule unboxing gallery wasn't enough for you, we've got a bit more for you in term of images of Apple's new NAS wireless router. We know that images can be deceiving, so we thought we'd put the current Airport Express router up against the Time Capsule and snap some photos so that you can see the size difference. The Time Capsule is definitely larger - understandable, since it has to pack in a 500 GB or 1 TB hard drive. Aside from size, the only other really obvious difference between the two is that the Airport Extreme has a white Apple logo, while Time Capsule's is silver. Check out the rest of the shots in our Time Capsule vs. Airport Extreme size comparison gallery.
Read More

| Time Capsule vs. Airport Extreme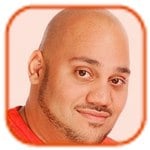 Posted by Andru Edwards Categories: Corporate News, Microsoft, Software
So, Windows Vista has been around now for a good thirteen months, and in that time, it has seen much criticism. If you've been on the fence about switching or upgrading to Vista, we are sure that Microsoft is hoping that their upcoming price drop will be enough to get you to make the move. The new pricing details will be as follows:
Windows Vista Ultimate: $320, down from $400
WIndows Vista Ultimate Upgrade: $220, down from $260
Windows Vista Home Premium: $130, down from $160
The price drops are expected to coincide with the shipment of the first major update to Vista, Service Pack 1.
Read More

| Reuters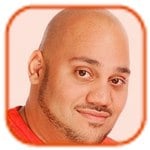 Posted by Andru Edwards Categories: Apple, Storage, Wireless / WiFi

When Apple announced Time Capsule, Steve Jobs promised that it would ship in February. Well, in similar fashion to the launch of both the iPhone and Leopard, Apple waited until just about the very last moment to get the product out the door. In any event, we ordered our Time Capsule as soon as it hit the Apple Store Online, and it just got out the door today. Looks like we can expect it to arrive around March 4th.
If you ordered yours after we ordered ours, let us know if you are also seeing that yours has shipped as well.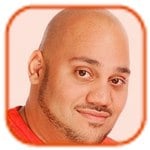 Posted by Andru Edwards Categories: Apple, Cell Phones, Corporate News, Handhelds, Software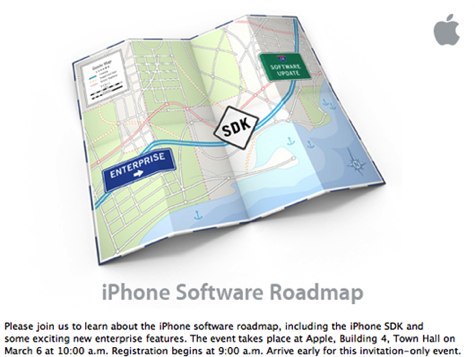 Amidst all the excitement about the new Apple announcements yesterday (Penryn Macbooks and MacBook Pros, plus iPhone 1.1.4 firmware), many were left wondering just where the heck the promised iPhone SDK had gone. After all, we'd been promised by Steve Jobs himself that it would appear in late February. As it turns out, Apple will be holding another of their Town Hall-type events on March 6, which will specifically deal with both the iPhone SDK as well as "some exciting new enterprise features." On the invitation itself, you see a Software Update sign, an SDK sign, and an Enterprise sign. Yeah, fairly vague, we know. Still, it is a promising sign. Now we just wait for March 6.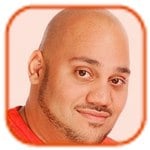 Posted by Andru Edwards Categories: Apple, Cell Phones, Handhelds, Software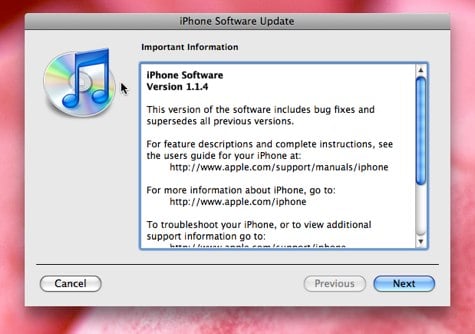 Looks like we have new iPhone firmware as well this morning! In addition to refreshing their MacBook and MacBook Pro lines to Penryn processors, Apple has also released the new iPhone 1.1.4 firmware. Go ahead and check for a new update after connecting your iPhone to iTunes. Of course, if you are
jailbroken or
unlocked, you may want to wait for a bit while everything gets figured out. Apple is saying this release is all about bug fixes - but we are hoping there is also some iPhone SDK magic in there somewhere.
EDIT: Okay, if you are jailbroken, go ahead and update. ZiPhone still works, and will jailbreak the just-released 1.1.4 firmware update…although the developer recommends waiting until he can fully test. Your call.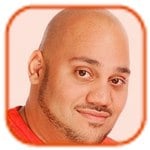 Posted by Andru Edwards Categories: Apple, PC / Laptop

Ever since Penryn chips started making their way into mobile computers, we all knew it was just a matter of time before Apple bumped their mobiles to the latest chips from Intel as well. This morning, in their Tuesday update, they did just that. Both the MacBook and MacBook Pro are now rocking the Penryn Core 2 Duo chipset. If you are eyeing the MacBook Pro, those have the added bonus of a 6 MB L2 cache if you choose a 2.5 or 2.6 GHz chip, and Multi-Touch trackpads are now standard . That's hot.
For the MacBook, pricing starts at $1099 for the base model, which includes a Combo drive instead of a SuperDrive, a 2.1 GHz chip, a 120GB hard drive, and 1 GB of RAM. For $200 more, you get a 2.4 GHz chip, an additional gig of RAM, a SuperDrive, and a 160 GB drive. If you need more hard drive space than that, you can get the Black MacBook, which hooks you up with 250 GB of storage.
Over on the MacBook Pro side of things, $1,999 gets you a 2.4 GHz chip, 2 GB of RAM, a 200 GB hard drive, double-layer SuperDrive, and a 256 MB NVIDIA GeForce 8600M GT. If you move up to the $2,499 model, you are bumped up to a 2.5 GHz chip (with 6 MB L2 cache!), a 250 GB hard drive, and a 512 MB NVIDIA GeForce 8600M GT. For $2,799, you get all the same specs, but you are bumped up to a 17-inch screen, if that's your thing.
All in all, we'd say this is a worthy upgrade if your mobile computer is looking a bit long in the tooth.
Read More

| Apple Press Release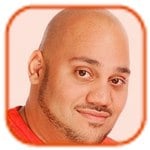 Posted by Andru Edwards Categories: Accessories, Corporate News, Hardware, Hot Deals, Microsoft, Xbox 360
Well, with the news that HD DVD had been killed by Toshiba, you knew that it was only a matter of time before the Xbox 360 HD DVD player was eliminated as well, right? Well, the time has come, as Microsoft sent us the following update:
As a result of recent decisions made by Toshiba, Hollywood studios, and retailers, Microsoft plans to withdraw from HD DVD. Xbox will no longer manufacture new HD DVD players for the Xbox 360, but we will continue to provide standard product and warranty support for all Xbox 360 HD DVD Players in the market. As we stated earlier, we do not believe this decision will have any material impact on the Xbox 360 platform or our position in the marketplace. HD DVD is one of the several ways we offer a high definition experience to consumers and we will continue to give consumers the choice to enjoy digital distribution of high definition movies and TV shows directly to their living room, along with playback of the DVD movies they already own.
Okay, well, shouldn't that be "HD DVD was one of the several ways…"? So, now that we know that the Xbox 360 HD DVD player add-on will no longer be manufactured, if you really really want one, they can now be had for $49.99. That is 75% off of it's original price, for those of you keeping track. So if you want a piece of recently outdated technology, now is your chance.
Read More

| Bloomberg

© Gear Live Inc. – User-posted content, unless source is quoted, is licensed under a Creative Commons Public Domain License. Gear Live graphics, logos, designs, page headers, button icons, videos, articles, blogs, forums, scripts and other service names are the trademarks of Gear Live Inc.