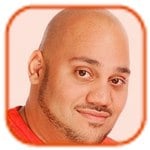 Posted by Andru Edwards Categories: Corporate News, Downloadable Content, Editorial, Internet, Microsoft, Xbox 360, Xbox Live Marketplace
Looks like Microsoft has finally gotten around to attempting to fix the horribly, horribly broken Xbox 360 DRM model, which we have written about in the past here and here, with the release of the Xbox 360 Content License Transfer Tool. The video above, hosted by Major Nelson, shows off exactly how users go about consolidating all their licenses to a single Xbox 360 console. There are a couple of issues here though, and they need to be addressed - after all, if you are going to work on a tool to help your users, the help shouldn't result in new problems.
Click to continue reading Xbox 360 Content License Transfer Tool now available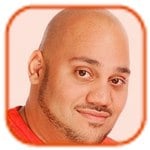 Posted by Andru Edwards Categories: Apple, Cell Phones, Handhelds, Portable Audio / Video, Software, Video Games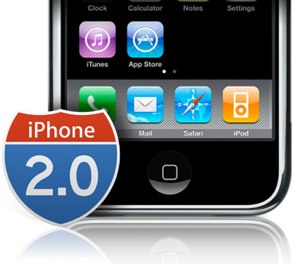 Here we are, at the tail end of June, and it appears that the iPhone 2.0 firmware is right on schedule to achieve the status of golden master on Friday. According to our friends over at Gizmodo, they have a source inside the iPhone software dev team who let them know that the shipping version of the update will follow build 345. Expect a couple of new encryption and code-signing features.
Now, just because the firmware will be finalized and ready on Friday, that doesn't necessarily mean that we can expect it to show up in iTunes or anything. During the latest WWDC keynote, Steve Jobs said it would be available in early July. Also, as history has shown us, the final version of firmware can be ready weeks before it is released, as was the case with the iPhone 1.1.3 firmware we got our hands on weeks before it was out. Surprisingly, the build number of the version we had matched that of what shipped.
Anyhow, we look forward to getting our hands on the final version of the 2.0 firmware. We are ready for some App Store goodness, Exchange features, iWork support, and most importantly, Super Monkey Ball.
Read More

| Gizmodo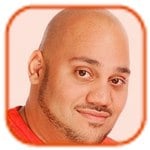 Posted by Andru Edwards Categories: Announcements, Apple, Cell Phones, Features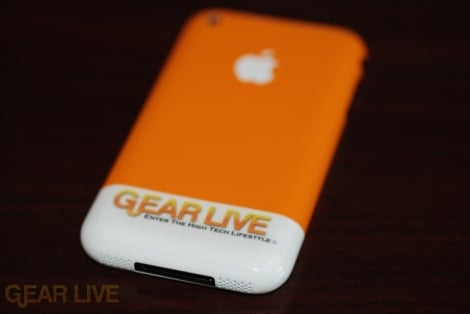 Since our last giveaway contest went so well (and the HDX Dragon computer is on its way to our winner!), we thought you guys might be interested in yet another opportunity to win some cool stuff from Gear Live. That's why we are giving away a one-of-a-kind customized iPhone, along with a bunch of accessories from LRG and Monster Cable. Even better? This time, we will have three winners.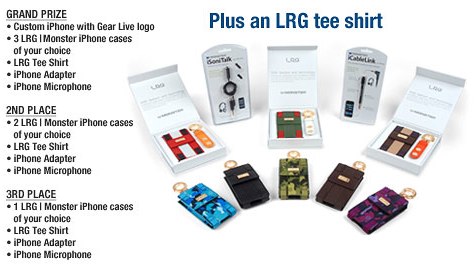 What makes our iPhone so special? Well, we've had it customized and done up in Gear Live colors. Heck, we even put our logo on it, so you can rock the fact that you are a fan of what we do here. Also, we will unlock it for you, if you like, prior to sending it over. We are gonna make this one easy too. The contest starts today, and will end on July 2, 2008. Between now and then, we are gonna be monitoring comments left throughout Gear Live, and forum posts. If you are a regular participants in those areas, you will have an opportunity to win. On July 3, we will compile a list of members who have been active during the contest period, and we will then choose our first, second, and third place winners randomly. Here are the full details on the three packages:
Grand Prize:
Customized orange Gear Live iPhone
3 LRG | Monster iPhone cases of your choosing
LRG Tee Shirt
iCableLink iPhone headphone jack adapter
iSoniTalk iPhone microphone
Second Place:
2 LRG | Monster iPhone cases of your choosing
LRG Tee Shirt
iCableLink iPhone headphone jack adapter
iSoniTalk iPhone microphone
Third Place:
1 LRG | Monster iPhone cases of your choosing
LRG Tee Shirt
iCableLink iPhone headphone jack adapter
iSoniTalk iPhone microphone
Oh, and just to be clear, if you spam, you are eliminated from the contest. We are looking for people who genuinely add to the conversation across our network in blog comment posts, and on the Gear Live Forums. That means you have to be a member of the site to win, so if you aren't already, go ahead and sign up. One last thing, we can only award the prize to a resident of the USA. If you plan on winning and you don't live here, you'd better have a cousin or great aunt with an address in the US that we can ship your package to.
A big thank you to LRG and Monster Cable for helping us out with this contest.

Posted by Nate True Categories: Gizmatic, Handhelds, PC / Laptop, Videocasts, Videos
We were pleasantly surprised at this Computex 2008 when we saw Gigabyte's new convertible tablet, the M912. At $650, with an 8.9-inch screen and 160gb HDD, it promises to be an excellent competitor to the HP Mini-Note, which we reviewed recently. Gigabyte's Brendon Lo says that the M912 should be out somewhere around July 2008.
We're looking forward to getting our hands on one.

Posted by Sparky Categories: Design, Features, PC / Laptop, Product Reviews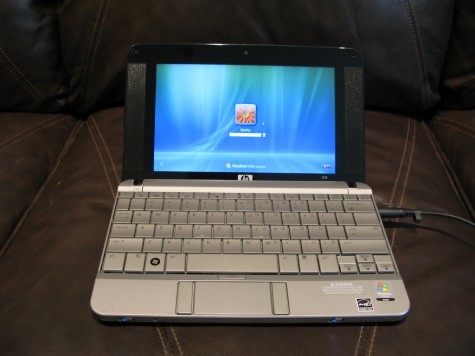 Amidst a flurry of small and seemingly underpowered netbooks, HP has taken a slightly different tact in their release of the surprisingly capable HP Mini-Note device. While its up-to-$850 price tag places it in a significantly different category than the Eee PC and other cheap sub-notebooks, it easily makes up for this price difference with functionality and power approaching that of its larger siblings: full sized laptops.
We've got an HP Mini-Note unboxing gallery for you to check out if you want to see how the thing looks from all angles, and of course, you can click through for Gear Live's in-depth review of the HP Mini-Note 2133's features, capabilities, and user experience, below.
Click to continue reading HP Mini-Note 2133 review

Posted by Nate True Categories: Gizmatic, HDTV, Home Entertainment, Household, PC / Laptop, Videocasts, Videos
AMD shows us how the home theatre PC arena is getting exciting again. Thanks to AMD Live!, manufacturers are finally creating affordable high-quality and high-performance components for the home theatre PC. Inexpensive platforms supporting full-resolution 1080p HD and 7.1 channel surround sound are being manufactured and will be out for sale real soon.
We love the intiative AMD has taken on this one! We talk with Jay Taylor of AMD Live! and have a look at the new components.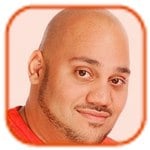 Posted by Andru Edwards Categories: Apple, Cell Phones, Handhelds, Rumors

It seems that there is a bunch of confusion surrounding the price of the newly announced iPhone 3G. I spent a while on the phone the other day chatting with my pal Chris Aarons over at Buzz Corps, and we debated how pricing would work. At the end of the conversation, I realized how silly it was that, despite a price being announce on stage at WWDC 2008, that people still weren't sure if they would be able to get the phone for the $199-299 that was quoted.
So, where does the confusion lie? Well, when dealing with cell phone companies in terms of subsidized phones (and the new iPhone 3G is a subsidized phone,) it all comes down to qualification. Don't believe us? Head on over to AT&T's iPhone 3G splash page. Next to the price of the phone, you will see a neat little asterisk. Scroll down to the fine print, and what do you find? The following:
*Qualified customers only. 2 year contract required. Based on 3G and EDGE testing. Actual speeds vary by site conditions. Based on iPhone 3G (8GB) and first-generation iPhone (8GB) purchases. Requires new 2-year AT&T rate plan, sold separately.
Did you get that? Qualified customers only. And yet, there is no mention of who qualifies. There lies the conundrum. When Steve Jobs announced the price of the iPhone 3G, he made no mention of any sort of qualification that had to be met, and many believed that $199 was the price anyone should expect to pay for the new iPhone. Luckily, InformationWeek was able to get some information out of AT&T's Mark Siegel, which should help in clearing all this up. Looking at what Siegel had to say, here is what we know to be true:
Click to continue reading iPhone 3G pricing: Who qualifies?

Posted by Nate True Categories: Gizmatic, Announcements, Household, Internet, PC / Laptop, Videocasts, Videos
At HP's Connecting Your World event in Berlin, Germany, we talked with John Cook, VP of marketing for HP's Consumer PC group. He gave us a hands-on first look at the beautiful new HP TouchSmart PC.
One thing we really liked about the new TouchSmart is its completely redone interface. The software looks clean, polished, useful, and eminently easy to use. It would be great, however, if the TouchSmart made more use of multi-touch. Cook demonstrates a pinch gesture in the software but that's pretty much it. We're keeping our eyes peeled for more multi-touch functionality in upcoming software updates and releases.

Posted by Nate True Categories: Gizmatic, Announcements, Home Entertainment, Internet, Movies, Music, PC / Laptop, Storage, Videocasts, Videos
Drobo is meeting some fierce competition from Promise this year. The SmartStor is an all-in-one RAID5 controller with hot-swappable drives just like the Drobo, but it also includes a built-in NAS to share files over the network, and a BitTorrent client to boot. It's compatible with dlna, UPnP, and AMD Live! systems so sharing media is a breeze as well.
We talk with Alex Ling from Promise at Computex 2008 and he walks us through the SmartStor's many features.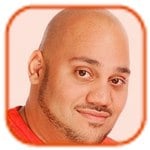 Posted by Andru Edwards Categories: Broadband, Internet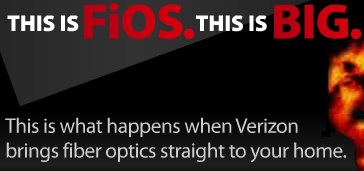 For all you Verizon FiOS subscribers out there, Verizon just announced this morning that they are going to be upping a couple of their speed tiers across the country, beginning next week. Of course, you need to live in one of the FiOS-covered areas in one of the 16 states where the service is available, like we do.
So, first things first - if you are in New York or Virginia, don't expect any changes. You guys are already enjoying the upgraded speeds that the rest of us have been waiting for. For the rest of us though, two changes are in order. First, the 30/15 speed tier will be going away, and will be replaced by the newer 50/20 tier. Crazy, we know. The 50/20 speed will remain at the same $139 per month cost. Those of you on the 15/15 symmetrical tier will also say goodbye to your current speeds, as you will be upgraded to the new 20/20 speed tier, and it will remain at the same $64 per month cost.
The lower tiers are getting upgrades as well, as 15/2 becomes 20/5, and 5/2 becomes 10/2. It should be noted that Comcast recently bumped up their speeds across the board to 16/2. I guess Verizon was just waiting on Comcast before spreading their NY and VA speeds to the rest of the country.
Read More

| Verizon Press Release

© Gear Live Inc. – User-posted content, unless source is quoted, is licensed under a Creative Commons Public Domain License. Gear Live graphics, logos, designs, page headers, button icons, videos, articles, blogs, forums, scripts and other service names are the trademarks of Gear Live Inc.