Posted by Nate True Categories: Gizmatic, HDTV, Home Entertainment, Household, PC / Laptop, Videocasts, Videos
AMD shows us how the home theatre PC arena is getting exciting again. Thanks to AMD Live!, manufacturers are finally creating affordable high-quality and high-performance components for the home theatre PC. Inexpensive platforms supporting full-resolution 1080p HD and 7.1 channel surround sound are being manufactured and will be out for sale real soon.
We love the intiative AMD has taken on this one! We talk with Jay Taylor of AMD Live! and have a look at the new components.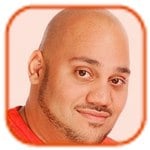 Posted by Andru Edwards Categories: Apple, Cell Phones, Handhelds, Rumors

It seems that there is a bunch of confusion surrounding the price of the newly announced iPhone 3G. I spent a while on the phone the other day chatting with my pal Chris Aarons over at Buzz Corps, and we debated how pricing would work. At the end of the conversation, I realized how silly it was that, despite a price being announce on stage at WWDC 2008, that people still weren't sure if they would be able to get the phone for the $199-299 that was quoted.
So, where does the confusion lie? Well, when dealing with cell phone companies in terms of subsidized phones (and the new iPhone 3G is a subsidized phone,) it all comes down to qualification. Don't believe us? Head on over to AT&T's iPhone 3G splash page. Next to the price of the phone, you will see a neat little asterisk. Scroll down to the fine print, and what do you find? The following:
*Qualified customers only. 2 year contract required. Based on 3G and EDGE testing. Actual speeds vary by site conditions. Based on iPhone 3G (8GB) and first-generation iPhone (8GB) purchases. Requires new 2-year AT&T rate plan, sold separately.
Did you get that? Qualified customers only. And yet, there is no mention of who qualifies. There lies the conundrum. When Steve Jobs announced the price of the iPhone 3G, he made no mention of any sort of qualification that had to be met, and many believed that $199 was the price anyone should expect to pay for the new iPhone. Luckily, InformationWeek was able to get some information out of AT&T's Mark Siegel, which should help in clearing all this up. Looking at what Siegel had to say, here is what we know to be true:
Click to continue reading iPhone 3G pricing: Who qualifies?

Posted by Nate True Categories: Gizmatic, Announcements, Household, Internet, PC / Laptop, Videocasts, Videos
At HP's Connecting Your World event in Berlin, Germany, we talked with John Cook, VP of marketing for HP's Consumer PC group. He gave us a hands-on first look at the beautiful new HP TouchSmart PC.
One thing we really liked about the new TouchSmart is its completely redone interface. The software looks clean, polished, useful, and eminently easy to use. It would be great, however, if the TouchSmart made more use of multi-touch. Cook demonstrates a pinch gesture in the software but that's pretty much it. We're keeping our eyes peeled for more multi-touch functionality in upcoming software updates and releases.

Posted by Nate True Categories: Gizmatic, Announcements, Home Entertainment, Internet, Movies, Music, PC / Laptop, Storage, Videocasts, Videos
Drobo is meeting some fierce competition from Promise this year. The SmartStor is an all-in-one RAID5 controller with hot-swappable drives just like the Drobo, but it also includes a built-in NAS to share files over the network, and a BitTorrent client to boot. It's compatible with dlna, UPnP, and AMD Live! systems so sharing media is a breeze as well.
We talk with Alex Ling from Promise at Computex 2008 and he walks us through the SmartStor's many features.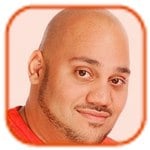 Posted by Andru Edwards Categories: Broadband, Internet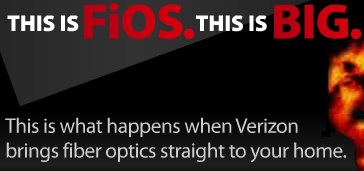 For all you Verizon FiOS subscribers out there, Verizon just announced this morning that they are going to be upping a couple of their speed tiers across the country, beginning next week. Of course, you need to live in one of the FiOS-covered areas in one of the 16 states where the service is available, like we do.
So, first things first - if you are in New York or Virginia, don't expect any changes. You guys are already enjoying the upgraded speeds that the rest of us have been waiting for. For the rest of us though, two changes are in order. First, the 30/15 speed tier will be going away, and will be replaced by the newer 50/20 tier. Crazy, we know. The 50/20 speed will remain at the same $139 per month cost. Those of you on the 15/15 symmetrical tier will also say goodbye to your current speeds, as you will be upgraded to the new 20/20 speed tier, and it will remain at the same $64 per month cost.
The lower tiers are getting upgrades as well, as 15/2 becomes 20/5, and 5/2 becomes 10/2. It should be noted that Comcast recently bumped up their speeds across the board to 16/2. I guess Verizon was just waiting on Comcast before spreading their NY and VA speeds to the rest of the country.
Read More

| Verizon Press Release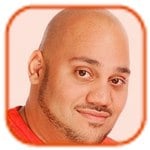 Posted by Andru Edwards Categories: Gizmatic, PC / Laptop, Videocasts, Videos
We caught up with Pat Moorhead of AMD and had a chat with him about the new Turion X2 chipsets and the new Hybrid Graphics technology, which allows dynamic switching between integrated and discrete graphics cards, with no restart required. The technology promises better battery life and enhanced rendering performance (although, unfortunately, not necessarily at the same time).
Stay tuned for more news from Computex 2008.

Posted by Sparky Categories: Gizmatic, Features, PC / Laptop, Podcasts, Videocasts
While the Macbook Air has long reigned as the king of sleek and sexy laptops the newly announced Voodoo Envy manages to beat it in terms of both computing power, and clean sexy design. The Envy features a carbon fiber case (with an option for the automotive finish of your choice), and a revolutionary new AC adapter with an Ethernet port and a dedicated 802.11n router to allow wired connections without wires. The Envy 133 clocks in at 0.7" thick which dethrones the Macbook Air as the thinnest laptop on the market, while still managing to pack 2 USB ports (one of which is eSATA compatible), HDMI, and an ExpressCard slot.
Check out the video for a first look at this slim and lustworthy computing masterpiece in an interview with Rahul Sood, founder of Voodoo and CTO of HP Global Gaming.

Posted by Chris Cardinal Categories: Features, PC / Laptop
We're live in Berlin, Germany at the HP Connecting Your World event. During yesterday's keynote, Voodoo PC, HP's enthusiast line, announced what's essentially a competitor to the MacBook Air: The Voodoo Envy 133. The Envy 133 is just 0.7" thick throughout; the same thickness as the most thick points on the Air. (Just slightly under, actually.) It's sheathed in a carbon fibre casing that allows them to bring down the weight to just 3.4 lbs. It features a 13.3" ultrabright backlit LED screen and a backlit keyboard, ambient light sensor and an enormous touchpad that's multiple gesture-compatible.
Take a look at our first impressions and see what sets the Envy 133 apart, giving it what I believe is the upper hand against the MacBook Air.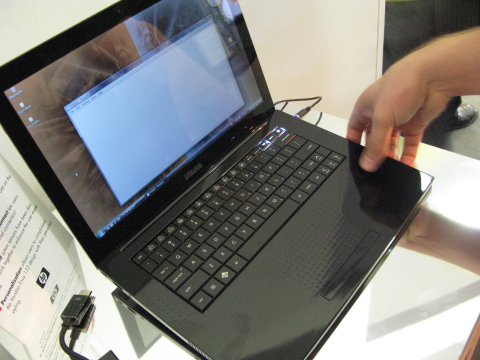 Click to continue reading Exclusive Hands On with the Voodoo Envy 133, MacBook Air Killer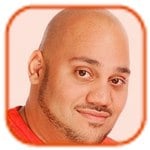 Posted by Andru Edwards Categories: Apple, Cell Phones, Handhelds, Internet, Software, Videos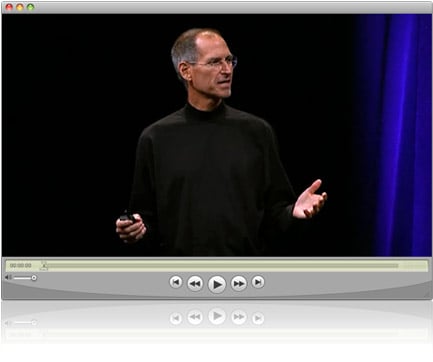 We know that all this talk of the iPhone 3G has you chomping at the bit to see it in action yourself. I mean, we live blogged the keynote, and we threw up our iPhone 3G gallery, but sometimes images don't do products justice, right? Well, you are in luck. Apple has just posted the video of the WWDC 2008 Keynote Address. Hit the link below to watch the entire thing, highlighting the iPhone 3G, App Store, MobileMe, and more.
Read More

| WWDC 2008 keynote video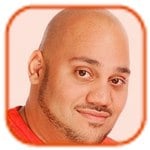 Posted by Andru Edwards Categories: Apple, Cell Phones, Handhelds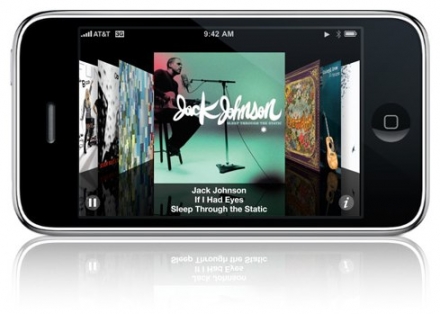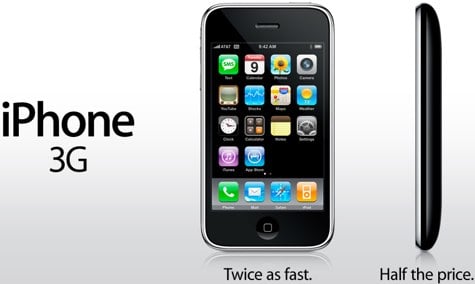 We've been waiting for it for a year, and Apple has finally delivered - the iPhone 3G was announced this morning during the WWDC 2008 keynote, to a rage of applause. Time to run down the entire feature set.
For starters, it's an iPhone with 3G capabilities built right in. It is almost three times faster than the original iPhone even dared to be (actually, closer to 2.4x as fast). Since it's using 3G technology, that means that you can surf the Internet, download email, and even watch video while you are on a call. Try doing that with your iPhone OldSchool. According to Apple, the iPhone 3G actually loads pages 36% faster than the Nokia N95 and Treo 750, both of which are also 3G phones. If you're keeping track of which wireless technologies the iPhone now takes advantage of, that would be UMTS, HSDPA, GSM, WiFi, EDGE, GPS, and Bluetooth 2.0 + EDR.
That's right, we said GPS. On iPhone 3G, the Maps application takes advantage of the built-in GPS chip. So while you are driving around, or even walking around, the iPhone finds your exact location. You are representing by a pulsating blue dot right on top of the Google Maps interface. Of course, you can get turn-by-turn directions to a destination, get live traffic info, and more.
How about battery life? All this extra stuff should result in a compromise, right? Wrong. iPhone 3G features 300 hours of standby time, 8-10 hours of 2G talk time, 5 hours of 3G talk time (which is amazing), 24 hours of audio playback, and 7 hours of video playback.
As for pricing and availability, this should be the best news of all. iPhone 3G is launching at half the price of the currently available iPhone. You can pick up an 8GB iPhone 3G at launch for just $199 USD. If 16GB is more your thing, that will run you $299, down from $499, and that one is available in both black and white. The phone launches in 22 countries, including the US, on July 11. Of course, you can hit up the Apple Store online to
pre-order one today
see more images of the phone. No pre-orders after all.
© Gear Live Inc. – User-posted content, unless source is quoted, is licensed under a Creative Commons Public Domain License. Gear Live graphics, logos, designs, page headers, button icons, videos, articles, blogs, forums, scripts and other service names are the trademarks of Gear Live Inc.