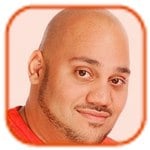 Posted by Andru Edwards Categories: Apple, Cell Phones, Editorial, Features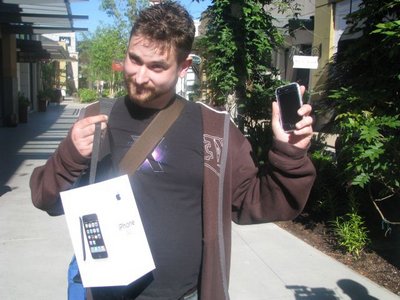 UPDATE: Watch the full video of our iPhone 3G line experience.
We had no idea that our quest to grab a few iPhone 3G units at launch here in the Seattle area would turn out to be an utter fiasco. Last year, when the original iPhone launched, we had a much longer wait in line (over 19 hours versus just over 8 hours) last year, and were further back in the line to boot. However, it was a complete failure on both Apple and AT&T's part in making sure that the experience went as smoothly as possible.
Oh, sure, we finally have our iPhone 3Gs working and in good shape, but it took much, much longer to get them in that condition than it should have. Read on as we relive the events that took place earlier this afternoon at the Alderwood Mall Apple Store. Oh, and credit for that photo of Sparky walking out after being first in line goes to Jim Valley.
Click to continue reading Our iPhone 3G purchase review: Campout trip from hell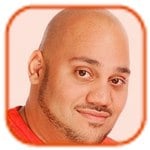 Posted by Andru Edwards Categories: Accessories, Announcements, Apple, Cell Phones, Handhelds, Portable Audio / Video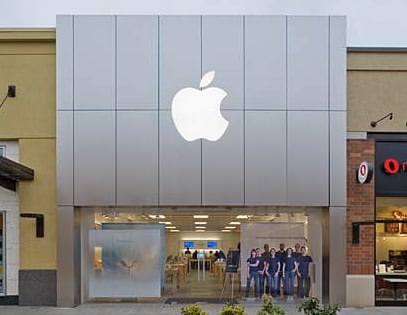 Hey Seattle iPhone 3G line-waiters - Gear Live is gonna be in full effect at the Alderwood Mall Apple Store starting tonight at midnight. We are gonna be in line to make sure we get our hands on a white iPhone 3G, and we figured that instead of sitting around like a bunch of geeks who sit in line waiting for a cell phone launch (which we totally aren't), we would have some fun. We will have a bunch of iPhone accessories available that we will be giving away, and we will have an early preview of Tap Tap Revenge to show off. We will do some one-on-one games in Tap Tap, and winners will get some cool gear.
We will also have our cameras with us as well so we can get all your opinions and thoughts on all things Apple for Bleeding Edge TV. So if you are in the area and plan on waiting in line for iPhone 3G to launch in the morning, hit up the Alderwood Mall location with us. We promise that our awesomeness won't kill you.
EDIT: I am andruedwards on Twitter. I know a bunch of you are on that.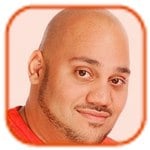 Posted by Andru Edwards Categories: Apple, Cell Phones, Handhelds, Software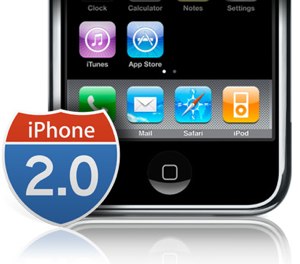 Remember how last night we hooked you up with the download link for the MobileMe OS X updater, before Apple formally released it? Well, now we are gonna hook you up with the location to download the iPhone 2.0 firmware update too. Just make sure you have already upgraded to iTunes 7.7.
Just click here to download the file "iPhone1,2_2.0_5A347_Restore.ipsw", and make sur eyou put it in a location where you can find it easily. Next, fire up iTunes and hook up your iPhone. On the iPhone screen, click on Check for Update while holding the option key. This will bring up a window that allows you to locate the file you downloaded. Choose it, and off you go.
Just so you know in advance, this update is pretty much like doing a restore. All the data on your iPhone will be erased, so just be sure to do one final sync before you go through the process. Once it is done, you can then simply recover your sync settings, and you will be up and running, App Store and all.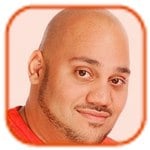 Posted by Andru Edwards Categories: Apple, Music, Software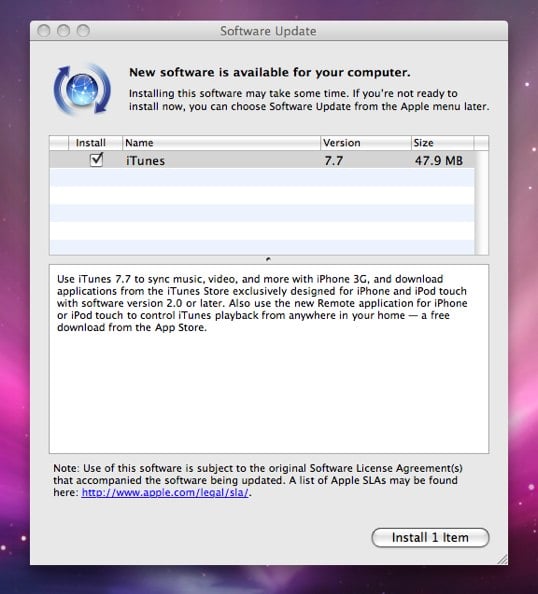 Run and grab the download, iTunes 7.7 is now available, and it is geared towards iPhone 3G!
Use iTunes 7.7 to sync music, video, and more with iPhone 3G, and download applications from the iTunes Store exclusively designed for iPhone and iPod touch with software version 2.0 or later. Also use the new Remote application for iPhone or iPod touch to control iTunes playback from anywhere in your home — a free download from the App Store.
The App Store isn't open yet, but give it a few hours.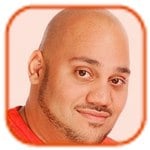 Posted by Andru Edwards Categories: Apple, PC / Laptop, Software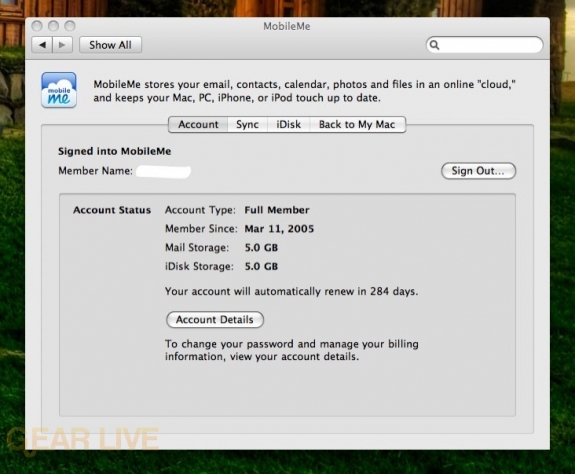 Even though today's MobileMe update hasn't shown up in Software Update yet, you can actually download the update that changes the icon and text in OS X around right now. Just download it here.
The Mac OS X Update For MobileMe is recommended for users running Mac OS X Leopard 10.5.4 and includes general system fixes that enhance your Mac for MobileMe.
Simple enough, right? Of course, you can't use any of that new MobileMe functionality until the service itself goes live, sometime before midnight tonight.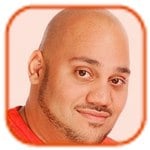 Posted by Andru Edwards Categories: Announcements, Cell Phones, Hot Deals, Software

Yesterday, we put up 1,000 invites to the MyGlobalTalk Gear Live Windows Mobile beta test. The $50,000 in credits went almost instantly, so we talked the company into giving us 1,000 more. We got a bunch of emails from you guys complaining that you weren't able to get in, so no more whining, and just click over and grab an invite already, okay? In case you are new and aren't sure what this is all about, here you go:
If you are into chatting on your cell phone, beta testing different services, and getting free stuff, then you are going to like this one. MyGlobalTalk has just given us $50,000 worth of calling services on their new VoIP application for Windows Mobile phones to give away to Gear Live readers. We are giving that away to 1,000 readers, in $50 increments. That's good for over 2,000 minutes of international talk time. There are just three prerequisites:
You have a Windows Mobile smartphone/Pocket PC.
Your Windows Mobile Operating System is 5.0 or 6.0. For Windows Mobile 5.0 click here to download the .NET Compact Framework update.
Give MyGlobalTalk your honest feedback on the application. They know it's not perfect yet but with your help, they can improve.
Now just head over to the MyGlobalTalk Gear Live signup page, download the app, and you are up and running. Once you get logged in, you will find $50 waiting for you in your account. Not too shabby, right? The best thing about the service is that you don't need to be within range of a WiFi signal or hotspot to use it.
Read More

| MyGlobalTalk Gear Live beta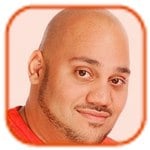 Posted by Andru Edwards Categories: Apple, Cell Phones, Corporate News, Handhelds, Portable Audio / Video
So, remember that story we posted yesterday about Canada's Rogers Wireless ripping off iPhone 3G customers? Well, apparently, that wasn't the end of that story. Since yesterday, we have found out that Apple has decided to reroute some of the iPhone 3G units that were meant for Canada, and they are instead sending them to Europe. Now, just a few minutes ago, the news broke that Apple Stores up in Canada will not be carrying the iPhone 3G as planned. This decision is obviously a direct response to the ridiculous prices ($60 per month for 150 minutes of talk time) that Rogers Wireless has decided to place on the iPhone 3G plans. This is getting juicy!
Read More

| AppleInsider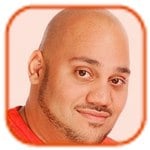 Posted by Andru Edwards Categories: Accessories, PC / Laptop, Storage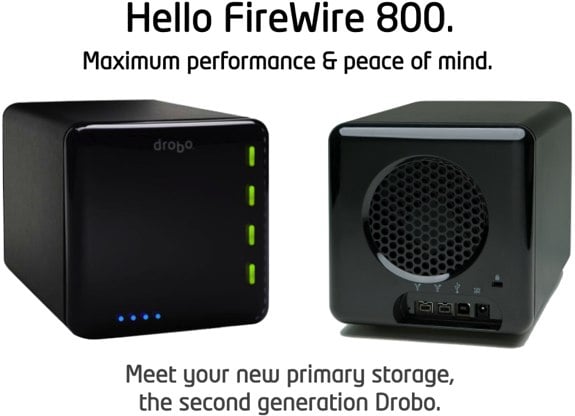 Yesterday, we would have said that Drobo is the best external storage solution out there, but today's news cements that statement. The folks at Data Robotics have just announced the second generation Drobo, and this one is a doozy. The new Drobo is faster inside and out, and we are impressed. First and foremost, Drobo now features two FireWire 800 ports, while maintaining the USB 2.0 connection of the original Drobo. The two ports mean you can daisy chain these bad boys together. The core processor has also been upgraded, so Drobo feels snappier to boot. They've also done some firmware tweaking, so now heavy load won't start bogging down Drobo's software. What does all this mean? The new Drobo is more than twice as fast as the original at reading data, and almost twice as fast as writing data as well.
In terms of pricing, the good news is that there is no price increase. The second generation Drobo can be purchased on its own for $499 USD. If you want a couple of 1TB drives thrown in, then the bundle will run you $899. If you want to go all out and bundle in 4 1TB drives, then that will cost you $1,299. That's the best deal on the market quite frankly, as Data Robotics just buys their drives direct from drive manufacturers and doesn't mark up pricing when bundling them with Drobo units. With the new speeds, Drobo is starting to look like a location for primary storage rather than just secondary. We like where this is heading.
The second-gen Drobo is compatible with the DroboShare NAS add-on, and if you are upgrading from the older model, you can simply pull the drives right out of those and drop them into the new model, and you will be up and running immediately. If you prefer to keep the older version, and just want to chain it to the newer model, you can do that too.

Posted by Nate True Categories: Gizmatic, Apple, HDTV, Home Entertainment, PC / Laptop, Peripherals, Podcasts, Portable Audio / Video, Videocasts, Videos
At Computex 2008 in Taipei, Taiwan, AverMedia shows off their new digital TV Tuner solution for the Mac. It looks like a competent solution, and it's great to see more TV tuner hardware that's OSX compatible.
Look for it by the end of 2008. Pricing is likely to be on par with the other Volar series, which is around $100.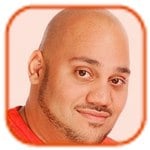 Posted by Andru Edwards Categories: Apple, Cell Phones, Handhelds, Software, Video Games
My pal Nate True has been hard at work on improving his iPhone game, tap Tap Revolution. He made the game in his spare time after jailbreaking his phone early on, and then it got bought up by a new iPhone App company called Tapulous. They went into sweatshop mode, and it turns out that the game (which they are hoping makes it into the App Store at launch) has come a long way from the version you will find in Installer.app.
First of all, it has received a name change. Tap Tap Revolution has become Tap Tap Revenge, and it features improved graphics, the addition of shakes (where you shake the phone to do certain actions), and a hot-looking two player mode. Check the video above for proof. The game will ship with a a few songs, and you can download add-ons (a la Rock Band and Guitar Hero) for free. Down the road, there should be tracks available for purchase as well. The reason for having to download tracks is because Apple has stupidly put more silly restrictions on iPhone developers, and Apps don't get access to the iTunes library. Sigh.
If you like rhythm games, this is gonna be one to download. It will be available for free, and you can download it from the App Store on July 11th.
Read More

| cre.ations.net

© Gear Live Inc. – User-posted content, unless source is quoted, is licensed under a Creative Commons Public Domain License. Gear Live graphics, logos, designs, page headers, button icons, videos, articles, blogs, forums, scripts and other service names are the trademarks of Gear Live Inc.