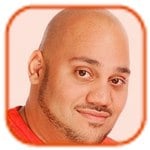 Posted by Andru Edwards Categories: Corporate News, Downloadable Content, Nintendo, Nintendo DS, Portable/Mobile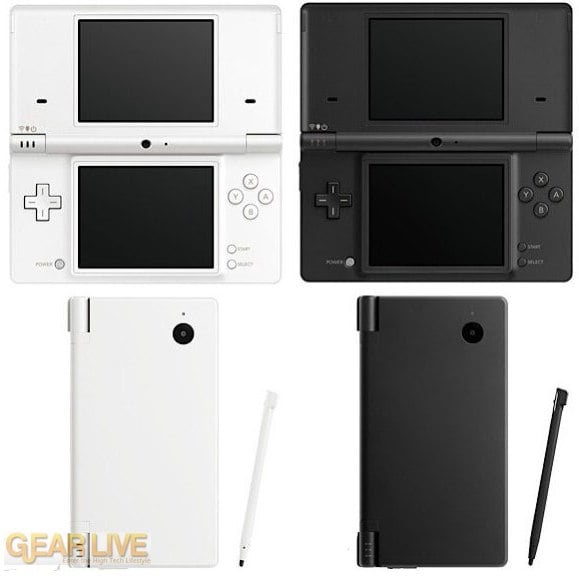 Last week we talked about rumors of a new Nintendo DS, and this morning, those rumors proved to be true. Nintendo CEO Satoru Iwata announced the Nintendo DSi at the company's Fall presentation over in Japan, calling it a "third platform" for the company (where have we heard that before?). It looks fairly similar the the current DS Lite that we all know and love, but there are a few changes that make this one a worthy upgrade. First, it's about 12% thinner, as it has given up its GBA slot. The screens are a bit larger, each being 3.25-inches in size. One of the bigger changes, though, is that the DSi features two cameras. You have one 3 megapixel camera on the outside of the unit, as well a front-facing camera on the inside so that you can take images of yourself.
The Nintendo DSi also has an SD card slot along with internal storage. You can save your photos right to the card, then put that card in your Wii to pull it up in the Photo Channel. Nintendo is even launching the DSi Shop, an online destination for purchasing DSi software, similar to the Wii Shop. You use Nintendo Points, and content will be priced at 200, 500, or 800 points. 1000 points will be included with the purchase of the DSi. The unit will come in either white or black for the time being, and goes on sale in Japan on November 1 at ¥18,900 ($178).
Read More

| Nintendo DSi product page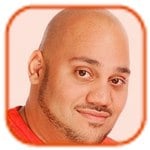 Posted by Andru Edwards Categories: Apple, Cell Phones, Corporate News, Software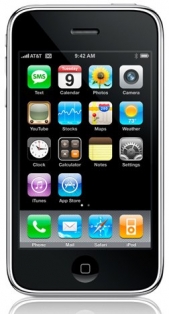 This morning, Apple finally answered the call of iPhone developers the world over when they finally put an end to the iPhone NDA nonsense. For those not in the know, the problem here was that developers couldn't talk about the development process of their apps, even after they were released and publicly available in the App Store. This put an unnecessary burden on developers, many of whom thought that it was hindering the development of great apps, as developers couldn't even talk to each other about the apps that they had released, techniques used, and lessons learned, without breaking the NDA. As of today, the NDA no longer stands on applications that have been released. The NDA still remains on software that is still unreleased, but still, this is a big win in the iPhone dev world.
You can check out the release from Apple after the break.
Click to continue reading Apple drops the iPhone NDA
Read More

| iPhone NDA dropped


Posted by Nate True Categories: Cameras, Features, Portable Audio / Video, Product Reviews, Videos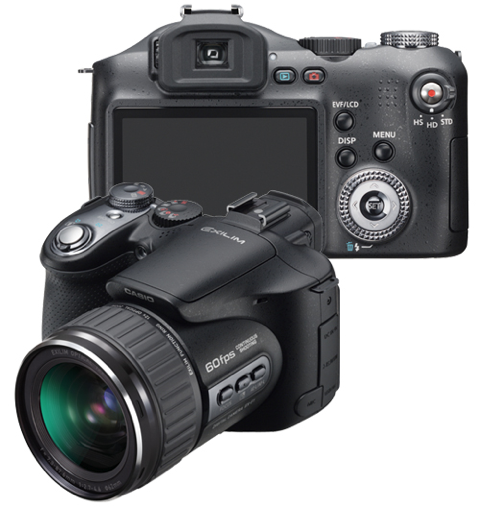 We've all marveled at super slow-motion footage on shows like MythBusters or on sites like CSU's slow-motion archive, and longed to shoot slow-motion footage of our own. Until earlier this year, however, the equipment to do so was horrendously expensive. Fortunately, Casio announced a revolutionary new consumer camera at the 2008 CES in January called the Exilim Pro EX-F1. It boasts video capture of up to 1200 frames per second (where normal video is around 30 frames per second) and at resolutions up to 1080i HD (though not at the same time).
We recently got our hands on an EX-F1 and we must say, we are impressed. Read on for the full in-depth review, including sample pictures and videos.
Click to continue reading Casio Exilim Pro EX-F1 High-Speed Digital Camera Review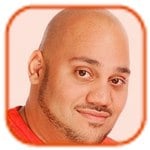 Posted by Andru Edwards Categories: Apple, Cell Phones, Handhelds, Software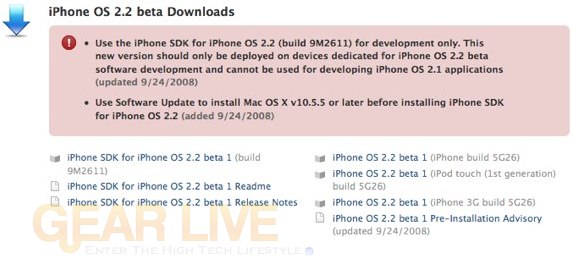 Right on the heels of the iPhone 2.1 release that seems to cure just about all our iPhone-related woes (although, honestly, some are still there,) Apple has just released iPhone 2.2 into beta, and seeded it to their iPhone devs. Officially, we are talking about iPhone OS 2.2 beta 1, and as such, we have no timetable or anything as to when this will actually hit the masses. But still, it's nice to know that it's coming, right? What would you like to see addressed in iPhone 2.2?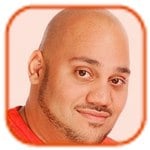 Posted by Andru Edwards Categories: Features, Fighting, Namco, PlayStation 3, PlayStation Network, Reviews, Xbox 360, Xbox Live

Here I am, about seven weeks after the launch of Soul Calibur IV, finally getting to bring you guys our thoughts on the game. Before we jump in, a bit of background on Soul Calibur IV. The game hit Xbox 360 and Playstation 3 on July 29 here in North America, followed by a release in Japan, Europe, and Australia on July 31, and then finally the UK on August 1.This is the fourth installment in the Soulcalibur series, and it features a Story mode, as well as Arcade, Training, Museum, and Tower of Lost Souls modes. That last one is new to the series, and rewards you, as the fighter, for winning special battles. Also new to the series is the inclusion of a few characters from the Star Wars universe - namely, Darth Vader, Yoda, and the Apprentice.
The game comes just about three years after the release of Soulcalibur III back in 2005, and is the first Soulcalibur title to feature online play. Now, on to our review.
Click to continue reading Soulcalibur IV review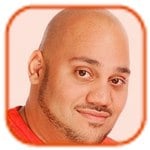 Posted by Andru Edwards Categories: Cell Phones, Google, Handhelds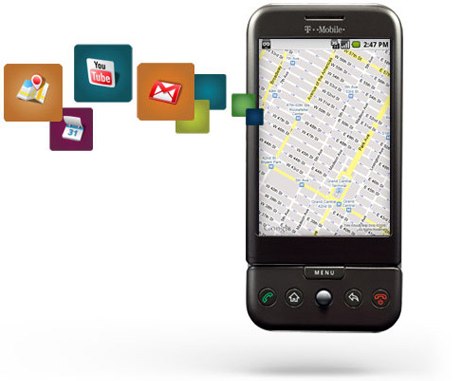 This morning, T-Mobile and Google held the press conference to announce the first phone to officially launch with the Android OS, the T-Mobile G1. You are going to hear a lot of people comparing this one to the iPhone, so let's jump in to the feature set. The G1 sports 3G, Bluetooth, and Wi-Fi, a 3-megapixel camera, is based on a fully open-source OS. The Android OS gives you access to the Android Market (think of that as being similar to the App Store), as well as built-in support for Amazon's MP3 store, for downloading music on the go. Even cooler, in our opinion, are the things that are real firsts in the mobile phone space - Push Gmail, and Google Maps with Street View.
You can pick up the T-Mobile G1 on October 22, at a nice price of $179.99 with a 2-year agreement. If you can't wait to spend the cash, you can even pre-order one now at the G1 website. If you are over in the UK, it's yours in November, while the Netherlands, Austria, Germany, and Czech Republic will have to wait until sometime in the first quarter of 2009.
Read More

| T-Mobile G1 product page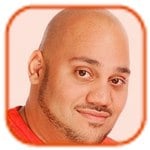 Posted by Andru Edwards Categories: Apple, Cell Phones, Editorial, Features, Handhelds, Software
Earlier today, I received word that a second iPhone App had been denied access into the App Store, with Apple citing that the application duplicates existing functionality already found in the Apple ecosystem. This is beginning to become a problem, and if you aren't seeing why, allow me to explain why this is so alarming to me. In case you hadn't heard, a couple of weeks ago, an app called Podcaster was rejected by Apple for similar reason. The line of thinking there was that Podcaster, an app that would allow you to subscribe to and download podcasts while on the go, duplicated functionality already found in iTunes.
Now, if you've never used an iPhone, allow me to point out the absurdity. There is nothing on the iPhone or iPod touch that allows you to subscribe to, or even download, a podcast to your device. Sure, you can open the file in Safari, but that is not what we are talking about. That's right, even if you enter the iTunes app, you will find right away that podcasts just aren't there. So we have to then assume that Apple was referring to the iTunes desktop software when they said that Podcaster duplicated functionality. Really? Is that a major issue that a company decided to fix a gaping hole on the iPhone, even if that hole doesn't exist on the desktop? Why, then, are there so many calculators in the App Store? After all, not only do we have a calculator as part of OS X, but there is a calculator that ships installed by default on the iPhone as well. It seems we have a double-standard here.
Click to continue reading The App Store is a gamble for developers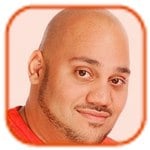 Posted by Andru Edwards Categories: High Score, Short Bytes, Accessories, Features, Home Entertainment, Podcasts, Video Games, Videocasts, Videos
Animal Crossing is on of the main Nintendo franchises that many a gamer has been waiting to see hit Wii since the console launched. We were able to catch up with Janet Braulio of Nintendo to get a look at some of the gameplay features, WiiSpeak integration, as well as what we can expect with the game drops this November. This is definitely one we are looking forward to getting our hands on.
Asfar as what sets this apart from other Animal Crossing experences you may have had in the past, Katsuya Eguchi, leader of Animal Crossing's production development, stated, "someone could send a letter from their cellphone or from an email address on a PC to the Wii, and then the player living in the town in Animal Crossing could receive that letter." In another interview with IGN, Katsuya Eguchi also discussed how his team continues exploring potential ways to take advantage of the WiiConnect24 feature such as allowing friends to visit other towns or leave messages while the machine is in standby mode.
You can pick up Animal Crossing: City Folk in the US on November 16.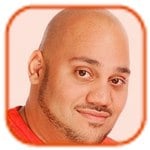 Posted by Andru Edwards Categories: Broadband, Features, HDTV, Home Entertainment, Internet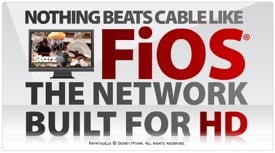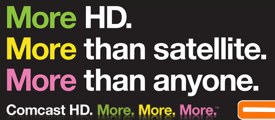 Ten days ago, Verizon FiOS TV officially launched here in Washington state. I was actually invited to speak at the launch event that took place that day, alongside Verizon representatives, and local government officials. I was specifically chosen as a case study of just how good FiOS is, since I literally moved specifically because Comcast was way too slow for the things we expected out of our Internet connection here at Gear Live HQ. It was an event meant to talk up the advantages of FiOS over cable (specifically, Comcast, in this area). Obviously, with FiOS looming over their territory, Comcast went into damage control mode to combat Verizon's claims that they were the best option for Internet and television services. We were sent both the FiOS press release and the Comcast press release, and we figured we would respond to the claims of each, point-by-point.
For some background, we've been Comcast customers for over six years, for both Internet and television services. When we moved for FiOS 15 months ago, Comcast was still our cable television provider. As of today, I am a FiOS customer for both Internet and television, and as of 10 days ago, am no longer a Comcast customer. Now, on with the comparisons.
Click to continue reading Verizon FiOS vs. Comcast: Feature-by-feature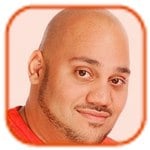 Posted by Andru Edwards Categories: Apple, Features, Galleries, Portable Audio, Portable Video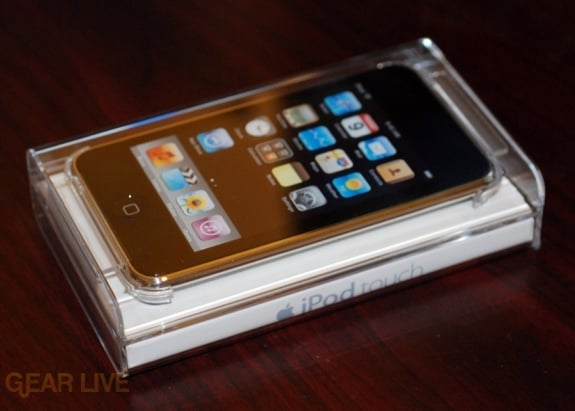 You that 2G iPod touch that Apple was all excited about, being that it's the thinnest iPod touch ever (despite being only the second one ever made)? We figured you guys might be interested in having us take a bunch of unboxing images of the one that just got delivered here to Gear Live HQ. Yeah, this thing is thin, and if you don't already have a first-gen iPod touch, you should seriously look into this model if you've been waiting one. It's a nice improvement over the original. Check out the rest of the images over at our iPod touch 2G unboxing gallery.
Read More

| iPod touch 2G unboxing
© Gear Live Inc. – User-posted content, unless source is quoted, is licensed under a Creative Commons Public Domain License. Gear Live graphics, logos, designs, page headers, button icons, videos, articles, blogs, forums, scripts and other service names are the trademarks of Gear Live Inc.