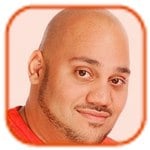 Posted by Andru Edwards Categories: Apple, Features, Galleries, Portable Audio, Portable Video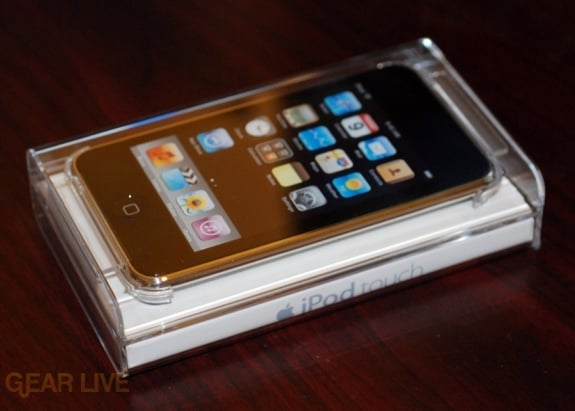 You that 2G iPod touch that Apple was all excited about, being that it's the thinnest iPod touch ever (despite being only the second one ever made)? We figured you guys might be interested in having us take a bunch of unboxing images of the one that just got delivered here to Gear Live HQ. Yeah, this thing is thin, and if you don't already have a first-gen iPod touch, you should seriously look into this model if you've been waiting one. It's a nice improvement over the original. Check out the rest of the images over at our iPod touch 2G unboxing gallery.
Read More

| iPod touch 2G unboxing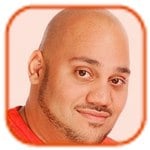 Posted by Andru Edwards Categories: Design, Features, Microsoft, Music, Portable Audio / Video, Software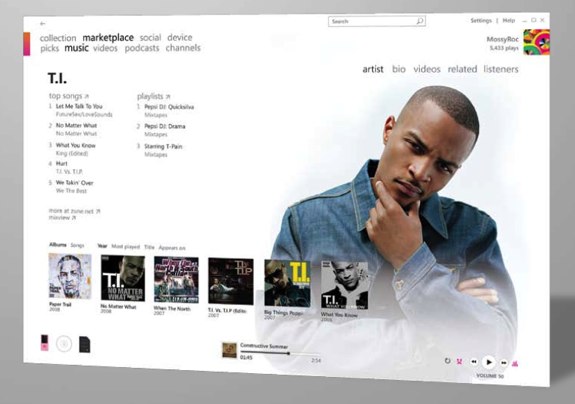 Okay, we've been hitting you with snippets of Zune news all day, especially as it pertains to the hardware. Now it's time to break down all the changes that the Zune 3.0 software is bringing, both from the hardware side of things, as well as the software client side of things. On the hardware side of things, we are seeing new features like support for games, the ability to buy songs tagged while using the FM radio, and the ability to browse and download from the Zune Marketplace directly from the device itself. Over on software, we see a bunch of improvements to the client that are all focused on music discovery and helping you experience your music library in a whole new way. A lot of the changes seem geared towards Zune Pass subscribers (which, by the way, we think is the best deal in music). Click on through for an in-depth look at all the important changes that Zune 3.0 brings.
Click to continue reading Zune 3.0: All the details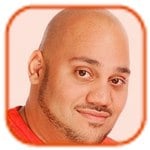 Posted by Andru Edwards Categories: Design, Features, Microsoft, Music, Portable Audio / Video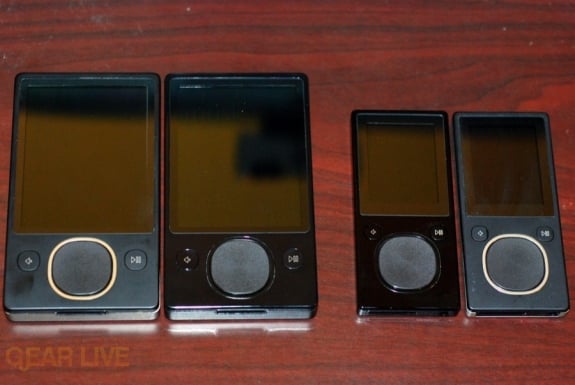 Okay, so the new Zune 3.0 software is live, and we have new Zune hardware to go along with it. We figured we'd bring you a look at the Zune 120 and Zune 16 that just came out, as compared to last years Zune 80 and Zune 8. The changes in the hardware are all cosmetic, which to us meant that the best way to show it to you guys was in a gallery. As you will see, this years Zune are focused on gloss and sheen, as opposed to last years matte two-tone look. Hit the Zune comparison gallery for all the shots.
Read More

| Zune 120 and 16 vs Zune 80 and 8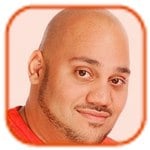 Posted by Andru Edwards Categories: Features, Galleries, Microsoft, Portable Audio, Portable Video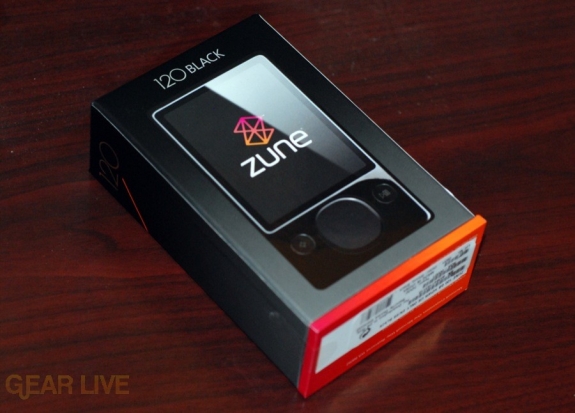 Alongside the news that the Zune 3.0 software has launched, Microsoft has also released a couple of new Zunes. Here, we are focusing specifically on the new Zune 120. Changes from last year's Zune 80 are minimal, with everything being completely cosmetic in nature. As you will see, the Zune 120 features a glossy black front, as opposed to last year's matte black, and the back of the Zune 120 is black, while the Zune 80 had a metallic aluminum finish. If you wanna get technical, then I should also point out that the Wi-Fi antenna is also now black, and the writing and etching on the back of the Zune 120 is white. Of course, we've got a full Zune 120 unboxing gallery for you to enjoy, so go check it out.
Read More

| Zune 120 unboxing gallery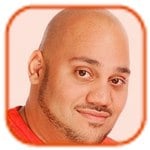 Posted by Andru Edwards Categories: Microsoft, Music, PC / Laptop, Portable Audio / Video, Software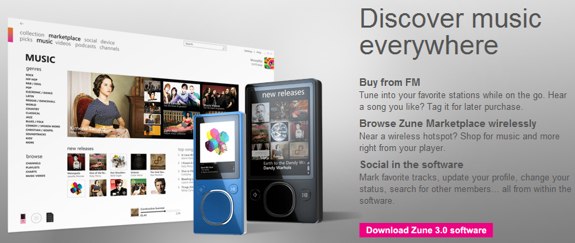 For all you Zune fans out there, you will be pleased to know that the Zune 3.0 software went live this morning, and is ready for your consumption. The update brings a slew of new features to the table, with a lot of them being firsts in the industry (we're looking at you, iTunes). What you've got is the desktop software update, alongside a firmware update for the actual Zune devices as well. And just like last year, the updates work on all previous generation Zunes as well - at no cost to you (we're looking at you iPod touch!).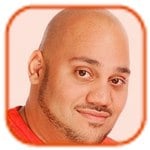 Posted by Andru Edwards Categories: Apple, PC / Laptop, Software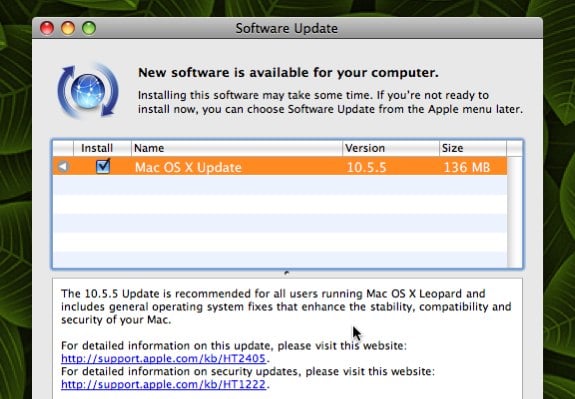 Time to fire up Software Update yet again, as Apple has just pushed out the latest update to Leopard, 10.5.5. There's a lot here, but being the email warriors that we are, seeing all the Mail.app improvements makes us just a tad bit exited. We are also into the MobileMe fixes as well. Gotta love the cloud. In any event, hit the jump to get the full list of updates. If you don't care, then you can just be assured by this nugget from Apple:
The 10.5.5 Update is recommended for all users running Mac OS X Leopard and includes general operating system fixes that enhance the stability, compatibility and security of your Mac.
Yeah, didn't do it for you either? Didn't think so.
Click to continue reading Mac OS X 10.5.5 released
Read More

| Mac OS X 10.5.5 release notes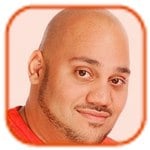 Posted by Andru Edwards Categories: HDTV, Home Entertainment, Peripherals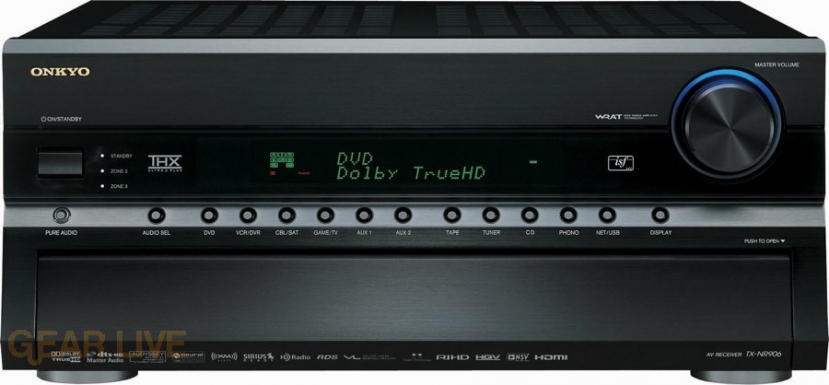 Onkyo has just released a couple of new high-end THX Ultra2 receivers upon us all, in their TX-NR906 and TX-SR876 units. Both units feature 7.1-channel surround processing, four HDMI inputs, new THX Loudness Plus processing, XM HD, and the fantastic HQV Reon-VX upscaling processor. These bad boys will upconvert just about anything you throw at it to 1080p. In terms of audio, your got both units conservatively rated - the TX-SR876 is at 140 watts per channel, while the TX-NR906 hits you with 145 watts per channel. The TX-NR906 specifically is also Windows Vista certified, and supports digital audio devices (like the Zune) by way of its front USB port. You can also stream a bunch of audio formats on your local network to it, as well as streaming Internet radio, including SIRIUS iRadio.
Both models are available now. Suggested retail comes out to $1,799 for the TX-SR876, and $2,299 for the TX-NR906, but we are sure you can find them for a lot less if you do a little shopping around. Be sure to also hit up our Onkyo TX-SR906 image gallery.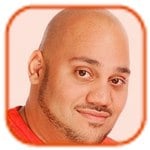 Posted by Andru Edwards Categories: High Score, Short Bytes, Features, Home Entertainment, Music, Podcasts, Software, Video Games, Videocasts, Videos
We are right around the corner from the release of Rock Band 2, so we figured we would bring you this extensive preview of the game, starring the makers of the game themselves, Harmonix. We bring you a 15-minute primer, focusing on all the new hotness in the next iteration of Rock Band, including the tracks, features, and instruments. We also go in to a little of the history behind the Rock band franchise and the reason it came about (other than seeing that Guitar Hero was a raging success, we mean.) We end it with a demo of the game, with a couple of people teaming up to form bands on the fly. If you are into Rock band, this is definitely one to watch.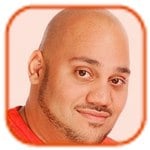 Posted by Andru Edwards Categories: Fighting, PlayStation 3, Xbox 360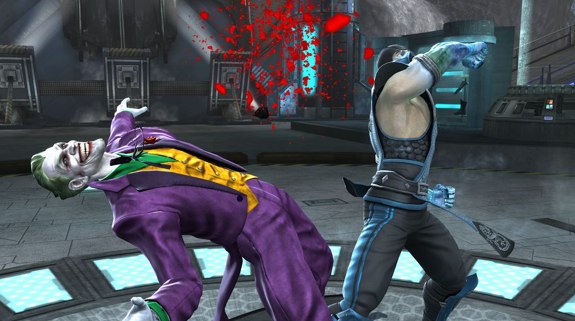 I've been looking forward to Mortal Kombat vs. DC Universe from the moment that I saw the original teaser, where Sub-Zero and Batman were beating the crap out of each other. Back at E3, we were able to get our hands on the title, and were even more impressed when we got to experience Superman, Scorpion, and The Flash. However, now we can happily report that the full roster of the game has been revealed. It's looking good:
Mortal Kombat side: Scorpion, Sub-Zero, Sonya, Jax, Shang Tsung, Shao Kahn, Liu Kang, Raiden, Kitana, Kano, Baraka
DC side: Batman, Superman, Catwoman, Green Lantern, The Joker, Shazam, The Flash, Wonder Woman, Deathstroke, Lex Luthor, Darkseid
So we get 11 characters from each side (and who knows if we will get any hidden surprises?), and in turn, we get some interesting combinations. Raiden vs The Flash? Lex Luthor vs. Kano? Good stuff. You can get your hands on the game when it hits retail stores on November 10 for Xbox 360 and PS3.
Oh, and for those fearing that the DC license might mean a watered-down Mortal Kombat experience, we've got a video of The Joker's fatality for you, after the break.
Read More

| 1Up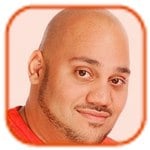 Posted by Andru Edwards Categories: Apple, Cell Phones, Mods / Hacks, Software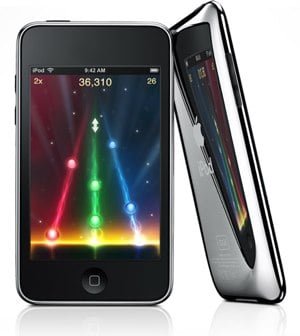 To say "That was fast" would be an understatement. Just three days after Apple unleashed the new iPod touch 2.1 firmware, alongside a newly updated iPod touch, the new firmware has already been jailbroken by the good folks at the QuickPwn project. Hey, I guess we should no longer be surprised anymore. If you are jonesing to jailbreak your touch, just know that you are gonna have to mess around with the command line, as the GUI version has yet to be completed (it's coming though - as is an iPhone 2.1 jailbreak.) But, hey, getting comfy with the command line is right in line with the iPod touch being the "funnest iPod ever", am I right?
Read More

| QuickPwn

© Gear Live Inc. – User-posted content, unless source is quoted, is licensed under a Creative Commons Public Domain License. Gear Live graphics, logos, designs, page headers, button icons, videos, articles, blogs, forums, scripts and other service names are the trademarks of Gear Live Inc.