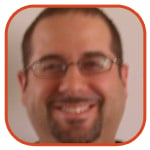 Posted by David Torres Categories: Reviews, DC Comics
The conclusion to "Batman: RIP" is finally here. The last issue saw Batman entering Arkham Asylum as his back-up personality The Batman of Zur-En-Arrh to rescue Jezebel Jet from the Black Glove and the Joker.
Grant Morrison stated in an interview with Comic Book Resources that what would happen to Batman in this storyline would be "so much better than death. People have killed characters in the past, but to me, that kind of ends the story! I like to keep the story twisting and turning. So what I am doing is a fate worse than death. Things that no one would expect to happen to these guys at all." When I read this, I became very intrigued. What would happen to Bruce Wayne when the story was over? Well, the story is over and I'm still wondering what the big deal was.
(Spoilers)
Read More

| Comic Book Resources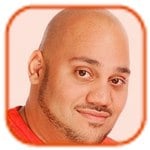 Posted by Andru Edwards Categories: Apple, Cell Phones, Google, GPS, Handhelds, Software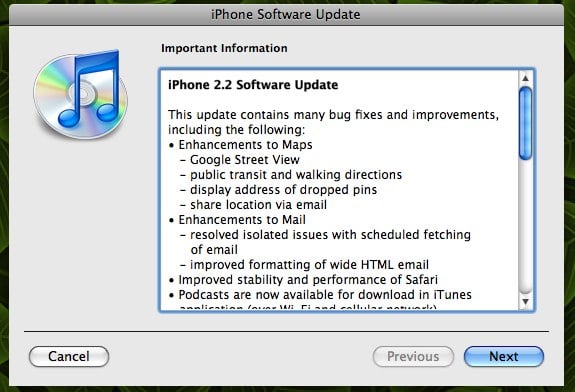 Well, I guess that November 21 rumor was true, because the iPhone 2.2 firmware update is now available. This one is pretty hefty in the feature department too, so color us excited. You've got the a few nice enhancements to Maps, including Google Street View, public transit directions, walking directions, and the ability to share your GPS location with others via email. Speaking of email, the Mail client enjoys some stability improvements in this release as well, along with better handling of wide HTML email. Safari picks up performance improvements, we get the promise of fewer set-up failures and call drops, and better sound quality for Visual Voicemail.
If you're a podcast lover (and seriously, we know that you love our shows,) you'll be ecstatic to hear that, finally, podcasts are available for download in the iTunes application. Seriously, this thing is packed. Connect your iPhone up to your computer and grab the 246MB update now.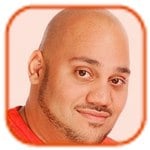 Posted by Andru Edwards Categories: Entertainment, New Apps, $9.99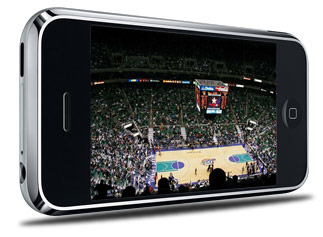 Here at Gear Live, we've been big fans of Orb for quite a while. Back in the original iPhone days, they made an app that was only available on jailbroken phones that we really liked - we just knew it needed to run at 3G speeds to be useful when on the go. The time has finally come, though, as OrbLive has hit the App Store. To back up for a moment, Orb allows you to access files and media on your home computer while on the go. This means that any music on your home computer can now be played on your iPhone from wherever you are. Videos too. Oh, and if you have a TV tuner in your computer, Orb will even allow you to tap into that and watch live television on the go as well. Isn't that off the hook?
The one caveat for the time being is that the Orb PC software is only available for Windows - but the Orb folks are promising that versions for Mac and Linux are coming soon. We definitely recommend this one - grab the full version of OrbLive for $9.99, or if you are on the fence, there is also a demo version, OrbLive Free.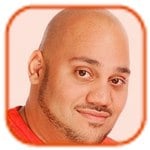 Posted by Andru Edwards Categories: Corporate News, Hot Deals, Microsoft, Music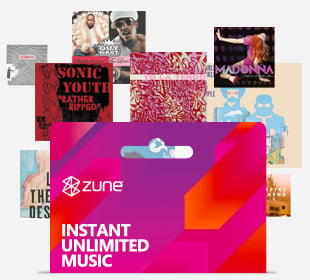 Wow. The best deal in music just got a whole lot better, as Microsoft has announced that the $14.99 per month Zune Pass will now allow subscribers to download and keep 10 tracks per month, which is a $10 value. Those tracks are yours, permanently, even if your Zune Pass subscription comes to an end. Participating labels include EMI Music, Sony BMG, Universal Music, Warner Music, and independents like INgrooves, Independent Online Distribution Alliance, and The Orchard. Tracks downloaded from Sony BMG and UMG will be DRM-free MP3s, which tracks from EMI and Warner also include MP3 files, there are also some WMAs still hanging around. The Zune guys say that soon, 90 percent of the music in the Zune Marketplace will be in the MP3 format.
So when you break this down, if you subscribe to the Zune Pass, and download 10 tracks a month, you are really just paying $5 for unlimited access to the huge catalog of music available in the Zune Marketplace. We can't think of a better, legal deal in music than what Microsoft is offering with Zune right now. Can you? At this point, we see no reason to fire up iTunes to do our music purchasing.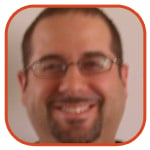 Posted by David Torres Categories: Reviews, DC Comics
I haven't been reading "The Flash" for close to a year now. At various times over the past 15 years, "The Flash" has been one of the best comic books out there. From Mark Waid's first two runs on the title, to Geoff Johns classic run, I can't say enough good things about it. After Johns run came to an end, "The Flash" just hasn't been that good.
After "Infinite Crisis," Wally West aka The Flash disappeared along with his wife Linda and twin babies. Bart Allen aka Kid Flash, like Wally West before him, became the Flash in his absence. A year later, Bart was killed by Inertia and the The Rogues. Wally returned along with Linda his wife and their kids who were now physically older due to their link to the speed force. With Wally's return, Mark Waid also returned to write the character.
Read More

| DC Comics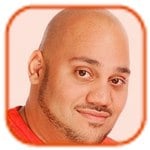 Posted by Andru Edwards Categories: Handhelds, Microsoft, Music, Portable Audio / Video, Video Games
Just two months after the Zune 3.0 release, Microsoft is now deploying the next incremental update to their Zune platform with Zune 3.1. Available for download today, the Zune 3.1 update brings quite a few welcome feature changes and updates:
New Games: Checkers, Sudoku, and Space Battle
New multiplayer mode, and single-player difficulty levels, for Texas Hold'em
Visual changes to the Zune Social, making it prettier and easier to navigate
Like-Minder Listeners feature added to social, allowing you to compare your music tastes to others
Improved play count reporting, content synchronization, and other bug fixes in both the hardware and software
You can grab the update now by launching your Zune software, going into Settings, and hitting Check for Updates.
Read More

| Zune Insider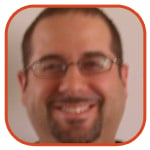 Posted by David Torres Categories: Editorials, Movies, Reviews
A car is moving fast through the desert. It's being chased by a motorcycle. The car is heading towards a cliff. The driver can't stop in time and jumps out of the car barely making it out. The driver is a young boy. The motorcyclist is driving a futuristic speeder. The young boy announces to the cyclist that he is James Tiberius Kirk. So opens the new trailer for next year's relaunch of the Star Trek franchise.
I wouldn't call myself a "Trekker" or a "Trekkie" (I don't know which is the preferred term these days), but I have seen a ton of Star Trek over the years.
Read More

| Star Trek Movie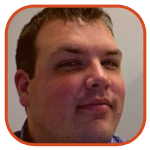 Posted by Aaron Zollo Categories: Cameras, Cell Phones, GPS, Handhelds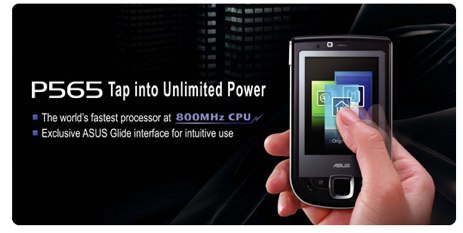 ASUS announced that they would soon be releasing a smartphone with a touch interface and a whopping 800MHz of processing goodness. ASUS is featuring a new touch interface they have named "Glide," which overlays the Windows Mobile operating system. The P565 features not only speed, but a 2.8-inch VGA touch screen with a resolution of 480 x 640. The face is what you would expect for a touchscreen device, but what you cannot see is the leather that lines the back of the device, clearly aiming it for a business environment. The P565 incorporates Windows Mobile 6.1 Professional, GPS, 256MB of flash, with 128MB DDR SDRAM, an SD slot, Blutooth, a 3 megapixel camera, and supports HSDPA 3.6Mbps, UMTS 2100, EDGE/GPRS/GSM 900/1800/1900, Class 10. No word yet on price or when it will launch, but it certainly should be a very capable device once it comes to market.
Read More

| ASUSTeK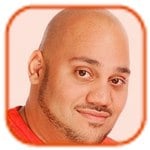 Posted by Andru Edwards Categories: CAPCOM, Fighting, PlayStation 3, Release Dates, Xbox 360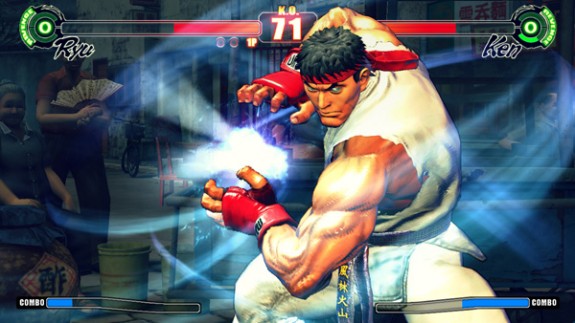 We hope you guys are as ready as we are for this one, as Capcom has finally announced the release date for Street Fighter IV. You'll be able to pick up your copy for the Xbox 360 or Playstation 3 on February 17th here in North America, and February 20th if you are in Europe. We've been waiting for this game for the better part of a decade, so you can bet we're stoked.
We also find it mildly amusing that in the announcement, Capcom urges people to pick up Street Fighter II Turbo HD Remix, which is supposed to be available sometime this month, and yet, has no definitive release date to speak of.
Jump down to check out our Street Fighter IV preview video.
Read More

| Capcom Blog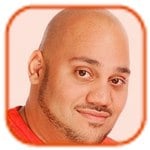 Posted by Andru Edwards Categories: HDTV, Home Entertainment, Hot Deals, Movies
Okay, we know that some of us put all our stock into HD DVD, going all out on movies and players, only to be burned by the eventual Blu-ray victory. However, that also means that HD DVD player owners can enjoy some steep discounts on media for the failed format. As an example, Amazon is currently selling 99 HD DVD titles for $7.99. Seriously, perfectly good movies like The Bourne Supremacy, Army of Darkness, and the like, all for $7.99. Meanwhile, those of us buying Blu-ray are doing so at $20 or more a pop! See? Doesn't that make you feel better about your HD DVD investment? We didn't think so.
Read More

| Amazon $8 HD DVD clearance

© Gear Live Inc. – User-posted content, unless source is quoted, is licensed under a Creative Commons Public Domain License. Gear Live graphics, logos, designs, page headers, button icons, videos, articles, blogs, forums, scripts and other service names are the trademarks of Gear Live Inc.