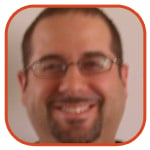 Posted by David Torres Categories: Editorials, Movies, DC Comics
With the release of "The Dark Knight" on DVD and Blu-ray today, the director Christopher Nolan did an interview with USA Today to promote it. Of course with every interview comes the question if he's doing Batman 3 and when will it be coming out? For now, Nolan states that there are no immediate plans to get the ball rolling on Batman 3. Nolan is nervous about doing another Batman so quickly because many third installments of franchises tend to stink (Superman 3, Godfather 3, etc).
In the article, he says he's jotting down notes and doing some outlines for a script right now, but there is nothing so far that makes him want to put it on film. Nolan feels that doing a third film too quickly will result in the film being sub-par to the first two and that would be "disrespectful to the fans." These statements make me believe that Nolan is committed to doing a third film, but he wants to do it right.
Click to continue reading Will Christopher Nolan do Batman 3?
Read More

| USA Today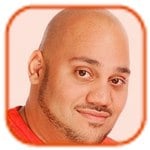 Posted by Andru Edwards Categories: Games, Reviews, Tapulous, $4.99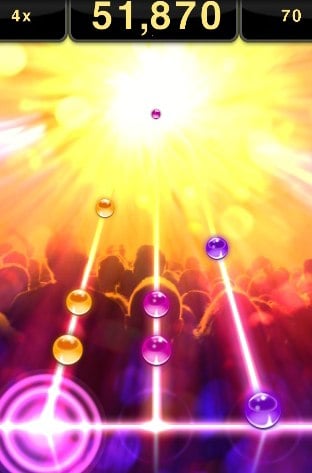 Just a quick not to let you guys know that we think the new Tap Tap Dance iPhone game is fantastic. Tapulous has put out a couple versions of Tap Tap Revenge already, so we didn't think this one would be that big a deal - we figured same game with different music. Plus, we aren't big fans of dance music anyway. However, this game just works. We love the background visuals (of which there are quite a few), the music actually adds a lot to the game (it features tracks by artists like Daft Punk and the Chemical Brothers.) We also like the whole progression system, where you need to meet certain requirements to unlock some of the more advanced tracks and challenges. Overall, very fun. We recommend it. You can pick up Tap Tap Dance in the App Store.
Read More

| Tap Tap Dance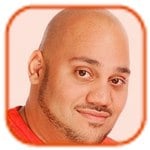 Posted by Andru Edwards Categories: Broadband, HDTV, Home Entertainment, Movies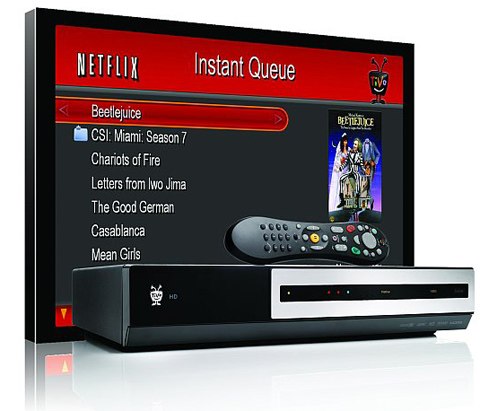 Okay, this is just getting ridiculous, because Netflix is just making Blockbuster look downright silly. Hot on the heels of debuting Netflix HD streaming on the Xbox 360, today TiVo and Netflix have announced the availability of Netflix HD streaming on all TiVo Series 3, TiVo HD, and TiVo HD XL DVRs. All you need to get this working is the free TiVo Fall Update (which you should already have) and a Netflix subscription. From there, just head into the new Video on Demand menu item on TiVo, and choose Netflix. Once selected, you'll see a 4-character alphanumeric code. Plug that in over at www.netflix.com/activate, and you are in.
Our early tests even show that Netflix streaming on TiVo looks just a smidge better than the product on the Xbox 360 when a movie is playing (though, we like the interface more on the 360.) We eagerly await the next step in the home theater component domination that is the TiVo Watch Instantly service. If you're interested, we've got the full press release, straight from TiVo, after the break.
Click to continue reading Netflix HD streaming now available on TiVo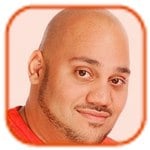 Posted by Andru Edwards Categories: Announcements, Features, Hot Deals, Microsoft, Movies, PC / Laptop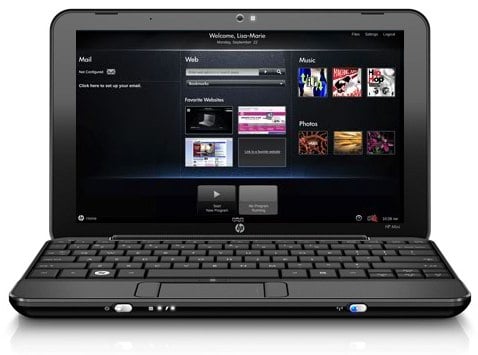 So, our HP Magic Giveaway winner was awesome enough to give back to the community, thus invoking a second giveaway. We've got an HP Mini 1000 here, along with a bunch of software as well. Specifically, here's the prize package:
Microsoft Office Home and Student Edition 2007 with 3 licenses
Microsoft WIndows Live
Corel VideoStudio X
Kung-Fu Panda on Blu-ray disc, and DVD
We're going to use the same entrance criteria that we used last time, since that seemed to work so well. Here's how to enter to win:
If you don't have one already, sign up for a Gear Live account
If you don't have one already, sign up for a Twitter account
Add the Gear Live Twitter account to your follow list
On Twitter, post a tweet about our contest and link to this page. In the tweet, include the phrase "#gearlive".
Once that is done, leave a comment here in this post with a direct link back to your Tweet. Be sure you are signed in to your Gear Live account before you leave the comment.
Here's an example of an appropriate Twitter entry:
"Entering to win an HP Mini! http://059.qlnk.net/ #gearlive"
BONUS ENTRIES: Want more chances to win? Share the link to our contests on the following sites, and leave us a comment linking to those as well:
Facebook: Shared Link
Del.icio.us bookmark
FriendFeed: Use Post a Link
Your blog: Have a site? Link to our contest on it!
Remember: The bonus entries are just that - bonus. In order to be eligible to win, you must complete the core Twitter requirements.
Now, as to the actual contest dates. The contest starts today, December 5th. You have until 11:59 PM PST on December 11th to enter your comments here on this post. We will then announce our winner, chosen randomly out of all valid entrants and bonus points, on December 12th.
Aaaaaand - we've got our winner!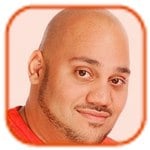 Posted by Andru Edwards Categories: Cell Phones, Features, Galleries, Handhelds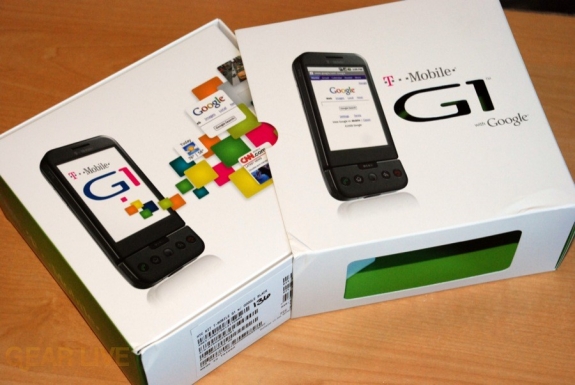 We're in the midst of getting our T-Mobile G1 reviewed, but in the meantime, we wanted to show off the looks and unboxing experience of the phone. Obviously, the G1 is the first publicly available phone that is based on the Google Android platform, and if you are on T-Mobile, we think it's the phone to have. This is obviously T-Mobile's answer to the iPhone, and it's good to see that other companies are trying to innovate and catch up, with the aim of putting out great phones. With Android, the G1 software is even more open than that of the iPhone OS. We'll get into all that in our review of the phone, but for now enjoy the shots in our T-Mobile G1 unboxing gallery.
You can pick up a G1 at the T-Mobile site, we even recommended the G1 in our Holiday Gift Guide.
Read More

| T-Mobile G1 unboxing gallery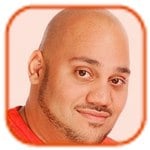 Posted by Andru Edwards Categories: Apple, Cell Phones, Handhelds, Rumors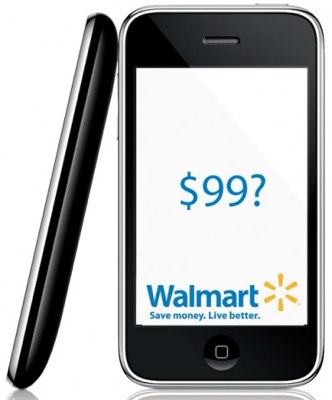 Now remember, this is a rumor, but our friends over at the Boy Genuis Report are saying that they are hearing rumblings that the iPhone will be hitting Wal-Mart soon, and the price is going to be $99 a pop. Now, we've heard these Wal-Mart and iPhone rumors before, and we are almost certain that the iPhone will be hitting your local Wally World soon. However, the word here is that you'll be able to pick up a 4GB iPhone, something that hasn't been around for quite a while, for a Benjamin. Yeah, you lost out on the storage space, but seriously, this is Wal-Mart, and it's a $99 iPhone. Expect updates on this one as soon as we hear more.
Read More

| Boy Genius Report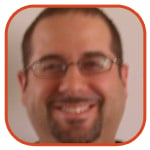 Posted by David Torres Categories: Editorials, Movies, Marvel Comics
I'm a huge Wolverine fan. He is and always will be my favorite X-Man. So much so, my son's middle name is Logan. (That's everyone's cue to yell FANBOY at their computer screens.)
When I first saw Hugh Jackman on-screen as Wolverine, I said to myself YES! Jackman's casting as Wolverine ranks as one of the best in Hollywood in relation to super-hero comic book movies. Christopher Reeve as Superman is by far the all-time best.
Jackman was great in all three of the X-Men films (yes, I liked X-3.) and I looked forward to a solo Wolverine movie if they were to do one. Well, next year I get my wish and Marvel.com has posted some stills from the upcoming movie.
Click to continue reading New Wolverine photos posted on Marvel.com
Read More

| Marvel.com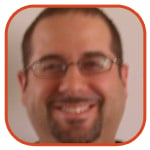 Posted by David Torres Categories: Movies, Reviews, DC Comics
I'd like to thank Evan C. Price for contributing to Comix 411 with Part One of this "Batman and Robin" argument. It takes a real man to admit that on some level he liked "Batman and Robin". I promised him that I wouldn't bash him and call him an idiot for liking the film because we all have our likes and dislikes. I didn't like the Lord of the Rings movies. I thought they were long and boring. I'm in the Kevin Smith camp on this one. (If you saw Clerks 2 you know what I'm talking about.)
Well, when I first saw "Batman and Robin," I hated it. And after viewing it in its entirety after the first time since I saw it in the theaters, I still don't like it. Just like other comic fans who have talked about the film over the years I agree that the film is campy, poorly acted, and poorly written. So I will start off with my short list (and it will be short) of the stuff that I did like about the film.
Click to continue reading Batman and Robin: Opposing Viewpoints (Part Two)
Read More

| Wikipedia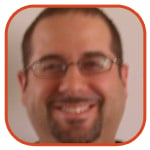 Posted by David Torres Categories: Movies, Reviews, DC Comics
My co-worker told me once that his brother liked "Batman and Robin". I said to myself that in no way was that even possible. Well, he doesn't like "Batman and Robin," but he does like it a bit and feels some of the criticism about the film is too harsh. I decided that this would make for a good blog and I asked him to write a review of the film while I would write my own. Here is his review:
YES, THAT'S RIGHT, A DEFENSE OF BATMAN AND ROBIN…
by Evan C. Price
Viewing Joel Schumacher's Batman and Robin for the first time since its release in 1997, I am surprised at the contempt for this sequel among comic book fans, IMDB and Ain't-It-Cool regulars, and the usual assortment of internet grumps and trolls.
"Bane was a complex villain and they ruined him."
"The worst comic book film ever made."
"It raped my childhood."
And so on.
Click to continue reading Batman and Robin: Opposing Viewpoints (Part One)
Read More

| Wikipedia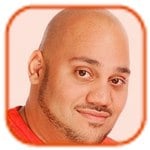 Posted by Andru Edwards Categories: Features, Galleries, Robots, Toys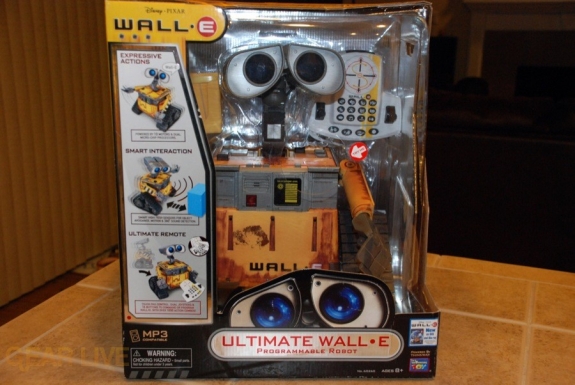 We just received one of the new Disney Pixar Ultimate Control Wall-E remote controlled robots, and we just had to share. If you've been looking for a Wall-E robot toy that mimics the actions of Wall-E from the movie, this is it. It features movie-like movement, the original character voice, and familiar sound effects. As soon as you turn him on, Wall-E comes to life, introduces himself, and then follows your commands. You can have him respond specifically to the remote control, which controls movement of his head, arms, hands, wrists, and body, as well as expressions and phrases. Or, you can have him go off and do his own thing in exploration mode. He will look around, stop and make noises, etc. Lastly, you can put him in follow mode, where he will follow in the general direction of any noises that his internal mic picks up. That can be your voice, clapping, or any other audible sound. All movie-like robotic movement and integrated character animation is controlled by a next-generation, advanced micro processor to generate variable speeds integrated with smart-check position action and movement.
Wall-E has sleep and automatic shut-off modes, so no worries on leaving him on and draining the battery. The robot stands a little over 16" tall, and includes a 7.2V rechargeable battery, along with charger. The included remote requires 3 AA batteries. We can't say enough about the Ultimate Control Wall-E robot, look for him to appear in our 2008 Holiday Gift Guide. Meanwhile, check out our full Ultimate Control Wall-E unboxing gallery, featuring over 30 images.
Read More

| Ultimate Control Wall-E unboxing gallery
© Gear Live Inc. – User-posted content, unless source is quoted, is licensed under a Creative Commons Public Domain License. Gear Live graphics, logos, designs, page headers, button icons, videos, articles, blogs, forums, scripts and other service names are the trademarks of Gear Live Inc.