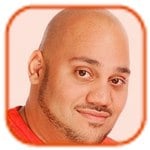 Posted by Andru Edwards Categories: Accessories, Apple, Cell Phones, Handhelds, Rumors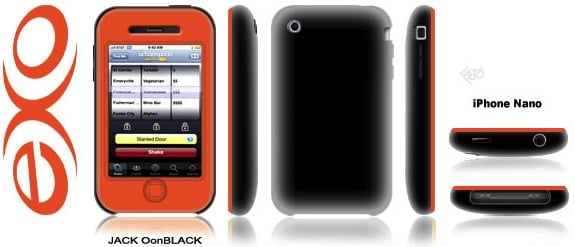 iPhone nano. Get ready for the iPhone hype to start again, if the case design by Xskn is to be believed. Oh, wait, did we say design? We meant the iPhone nano case that Xskn started selling today. If you are unfamiliar with XSKN, they are the company that Steve Jobs referred to earlier this year during a keynote, where he mentioned that some manufacturers leak things before the company gets to announce them. Back then it was their iPhone 3G case, and it was dead on. With MacWorld 2009 just around the corner, could we be introduced to a new, smaller, and cheaper iPhone? Time will tell.
Read More

| XSKN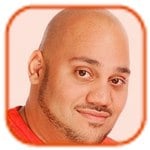 Posted by Andru Edwards Categories: High Score, Short Bytes, Announcements, Features, Home Entertainment, Podcasts, Portable Audio / Video, Video Games, Videocasts, Videos
After our last two successful giveaways (the HP Magic Giveaway and our HP Mini 1000 contest,) we just felt that we couldn't stop. After all, it's the holiday season, right? That's why we are bringing you the latest contest, where you can win:
Gears of War 2 Limited Edition for Xbox 360
Gears of War 2 Art book
Gears of War prequel novel, Aspho Fields
We're going to use the same entrance criteria that we used last time, since that seemed to work so well. Here's how to enter to win:
If you don't have one already, sign up for a Gear Live account
If you don't have one already, sign up for a Twitter account
Add the Gear Live Twitter account to your follow list
On Twitter, post a tweet about our contest and link to this page. In the tweet, include the phrase "#gearlive".
Once that is done, leave a comment here in this post with a direct link back to your Tweet. Be sure you are signed in to your Gear Live account before you leave the comment.
Here's an example of an appropriate Twitter entry:
"Entering to win a Gears of War 2 prize package! http://wg9.qlnk.net/ #gearlive"
BONUS ENTRIES: Want more chances to win? Share the link to our contests on the following sites, and leave us a comment linking to those as well:
Facebook: Shared Link
Del.icio.us bookmark
FriendFeed: Use Post a Link
Your blog: Have a site? Link to our contest on it!
Remember: The bonus entries are just that - bonus. In order to be eligible to win, you must complete the core Twitter requirements.
Now, as to the actual contest dates. The contest starts today, December 17th. You have until 11:59 PM PST on December 24th to enter your comments here on this post. We will then announce our winner, chosen randomly out of all valid entrants and bonus points, on December 25th. Good luck to all, and remember, this contest is only open to US residents.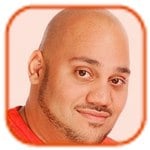 Posted by Andru Edwards Categories: Apple, Corporate News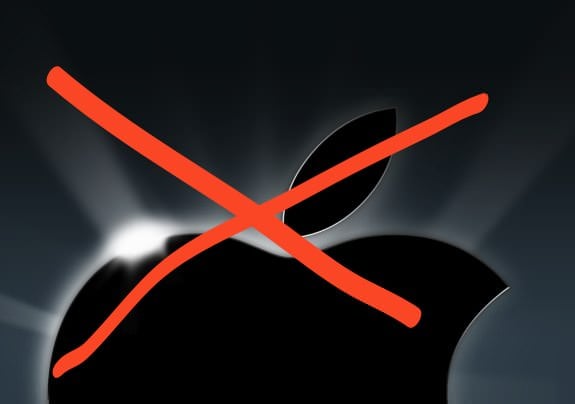 Well, how's this for a shocker? After all the issues we've been hearing about as it pertains to MacWorld 2009, the final nail in the coffin has been delivered by Apple themselves - there will be no Steve Jobs keynote to kick off the show, and this will be the last MacWorld that Apple will participate in. Did you get that? Apple is pulling out of MacWorld! As for the keynote, Phil Schiller, Apple Senior VP of Worldwide Product Marketing, will be taking the stage.
We don't like it any more than you do. Phil's awkward stage presence is nothing compared to the stuff of legends that Steve pulls off time and time again. Let's just hope that this means more Apple Town Hall style events throughout the year, since they won't be participating in the MacWorld event. Oh, and fingers crossed that Phil will announce new Mac Pros, Mac minis, and Cinema Displays. Thanks.
Click to continue reading MacWorld 2009 to be Apple's last, No Steve Jobs Keynote
Posted by Jonas Hinckley Categories: Editorials, Movies, Marvel Comics
May 1st suddenly feels like a long ways off. The X-Men Origins: Wolverine trailer has arrived in its official glory after bouncing around the intertubes all weekend YouTube style, and I have to say, it looks pretty good. Check it out below the fold…
Click to continue reading Finally, the Wolverine Trailer!
Read More

| MySpace via Cinematical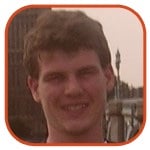 Posted by Todd Matthy Categories: Editorials, Reviews, Television, Marvel Comics
It looks like Mary Jane's dream to light up Broadway is about to come true. Newsarama reports that Evan Rachel Wood (Thirteen) has been cast as the titular redhead in the upcoming "Spider-Man: The Musical".
Yes, Virginia you read that right, a Spider-Man musical is coming with rehearsals set to begin in the summer of 2009.
Not much is known about the musical other than Julie Taymor who did "The Lion King" with music being composed by Bono and the Edge will produce the show. Playbill reports that the musical will revolve around a female character called Arachne who is described as a "beautiful, boastful, young woman turned into a spider for her hubris and lack of respect for the gods" who will try to woo Peter Parker (and give Bond yet another forum to preach). The play will also feature Norman Osborn and J. Jonah Jameson as further thorns in the webhead's side.
I really don't know what to make of this. There hasn't been a superhero musical since "It's a Bird. It's a Plane. It's Superman" and if anyone doesn't remember that play there's a good reason - the two genres don't mesh. Is Spidey going to sing zingers to J. Jonah Jameson? Will the final battle with the Green Goblin be a dance off? Most importantly, how are they going to do the web swinging? Questions aside, I think Evan Rachel Wood would make a good Mary Jane. From what I've seen of "Across the Universe," she has an okay voice. She could play Mary Jane in the movies if Kristen Dunst decides not to return. No one has been chosen for Peter at this time. Either way I'll be in the cheap seats for this.
Read More

| Newsarama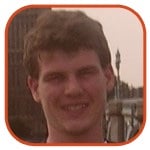 Posted by Todd Matthy Categories: Editorials, Reviews, Marvel Comics
Last week Marvel's event three years in the making ended anti-climatically with a last page that was an advertisement for this week's one-shot, "Secret Invasion: Dark Reign".
I have loved the team of Brian Michael Bendis and Alex Maleev since they began their run on "Daredevil" in 2001. Maleev's gritty, yet realistic artwork complemented Bendis' down-to-earth dialogue perfectly for a dirty, street level character like Daredevil. These three ingredients sparked one of the greatest runs in comic book history, so it's easy to see why Marvel would use this team to launch the new direction of the Marvel Universe. Unfortunately, the Marvel Universe is not one-size-fits-all, and what works on Daredevil won't necessarily work for the Avengers.

Click to continue reading Reviewing and Betting on Dark Reign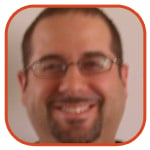 Posted by David Torres Categories: Editorials, Movies
I wasn't expecting "Iron Man" to get a Best Picture nomination from the Golden Globes, but I thought maybe "Dark Knight" would get one. Sadly, the Hollywood Foreign Press Association did not give a Best Picture nomination to either "Iron Man" or "Dark Knight". We don't normally see films outside of the Hollywood drama category get a nomination for Best Picture. The original "Star Wars" got a nomination for Best Picture from the Golden Globes and the Oscars. It lost the Oscar to "Annie Hall" that year in case you were wondering. Which is shocking in itself because it's a comedy and comedies don't normally win Oscars.
Click to continue reading No comic book films for Best Picture at Golden Globes, Ledger however gets a nod
Read More

| Golden Globes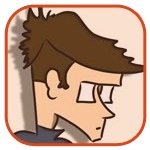 Posted by Kris Madden Categories: Collecting, Editorials, Reviews, Dark Horse Comics, DC Comics, Image Comics, Marvel Comics, Wizard Entertainment

1. Pickup A Graphic Novel
It can be hard to pick up a comic book for the first time. Many times you're reading about a character who has a history spanning the last fifty years, which can cause difficulty in understanding the plot line and character's motivations.
Graphic Novels are usually self-contained, meaning that in order to follow the plot and storyline, there is no prior comic book history knowledge required. All the characters, special powers, jargon, etc is all within the pages you hold in your hands.
If you like superhero stories with an edge, a great starting place is Watchmen. It was recently made into a film, so you can even get a headstart on your friends by reading the book, and surprise them with your clairvoyance.
Maybe you're not a fan of super-heroes and want something more indie-flavored. Blankets is beautiful book about teen angst and a long distance relationship in the early 90's grunge era. With quotes from songs by The Cure, it's a can't-miss.
And if you'd like something in between with superhero-like characters, an indie-edge, and a beautiful noir storyline; I'd suggest any of Frank Miller's Sin City books. While you may have seen the movie, which is a spectacular translation of the work to film, the comics will introduce you to the format and structure of graphic novels.
Whenever someone tells me they think that comics are for kids, I usually give them a graphic novel to read. Though comics began with kids in mind, it has since changed drastically to include all age groups. While these are my favorites to give to friends and family, feel free to pick out whatever you find interesting.
Click to continue reading Here's A Quick Guide To Start Reading Comics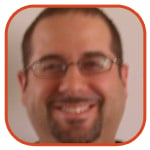 Posted by David Torres Categories: Editorials, DC Comics
It's been announced on various comic websites that Geoff Johns is leaving "Justice Society of America" (JSA) after issue #26. I read this last night and was very disappointed. I thought JSA would be a book Geoff would stay on for many more years to come - unfortunately that will not be the case.
I will probably drop JSA after Geoff leaves. I've liked Geoff's run on this title over the past two years, but I think the work he did on the previous JSA title is far more superior. I think by the end there were just too many characters to really focus on. What happened to Mr. America? I'll flip through the first issue after Geoff leaves to see what the new creative team is doing, but if it doesn't grab me, I'm gone.
There is no one at DC right now that's doing anything that would make me consider continuing this book if they came on after Geoff. Maybe Paul Dini. Right now comics are getting too expensive and with a family to support, other things have to take top priority over comics. I'm looking forward to Geoff's "Flash Reborn" next year and I'm interested in seeing what he does with "Superman: Origins". Hopefully this reboot of Superman's origin is much better than "Birthright"; it was so boring. Great art by Leinil Yu though.
JSA is a great book and has great characters. I hope a writer is found who respects and loves the characters as much as Geoff does. Many of these characters have been around for decades and I would love to see them continue to shine in the limelight for decades to come.
Read More

| Newsarama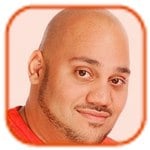 Posted by Andru Edwards Categories: Accessories, Design, Music, Portable Audio / Video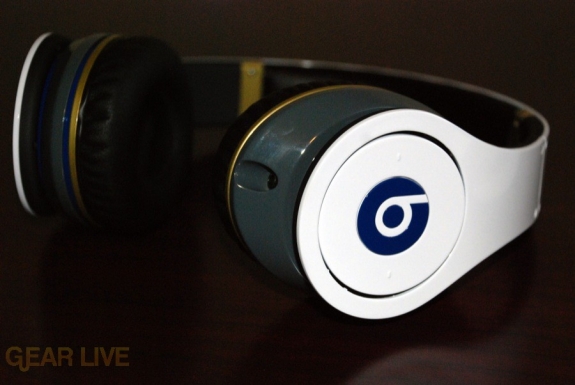 If you've been paying attention over the past couple of days, then you've heard that Monster is about to release a very limited edition version of their Beats by Dr. Dre headphones into the world. The thing is, they are gonna cost $700 - twice the price of the standard Beats headset that we love so much. We got in touch with Monster for the backstory on these special editions, just to clear everything up.
First of all, you'll only be able to pick these up from the Ron Herman boutique store in Los Angeles. These Beats headphones aren't just pure white—they are done up in Ron Herman white, blue, and gold. Unfamiliar with Ron Herman stores? Well, let's just say a t-shirt there will run you over $60. It's all about high fashion. In fact, Ron had this to say about the custom Beats:
"Our Ron Herman boutiques are the quintessential environment where one can experience the unification of fashion, music and culture. Beats By Dr. Dre are more than just headphones, they are a fashion accessory."
Can't argue with the dude either, the Beats are a fashion accessory almost as much as they are a functional pair of noise-cancelling headphones. I've seen hip hop artists wearing them just to look cool. That's not the only reason for the expense though. According to Monster, one of the biggest challenges with getting the Beats out the door was the finish. They sport a custom coating that works as both a glossy coating and a paint. This coating has to bend freely, while never cracking. These custom Ron Herman Beats were worked on by Colorware, who had to come up with a similar solution. Plus, have you ever gotten anything customized by Colorware? It isn't cheap. So in this sense, Monster is basically passing the cost of the coloring process on to the customer.
One last tidbit - if you are a big baller and want one of these white fashion pieces, hurry up. No more than 20 pairs of white Beats by Dr. Dre Studio headphones are going to be made. Supply and demand baby! Check out our White Beats by Dr. Dre gallery for a close-up look at what you can get at the Ron Herman store.
Also, in case you missed them, we've also got galleries up of the pink Charles Hamilton Beats, and the red LeBron James Beats. Or, you prefer the original, we've got the standard Beats by Dr. Dre gallery as well.
Read More

| Limited Edition White Beats by Dr. Dre gallery
© Gear Live Inc. – User-posted content, unless source is quoted, is licensed under a Creative Commons Public Domain License. Gear Live graphics, logos, designs, page headers, button icons, videos, articles, blogs, forums, scripts and other service names are the trademarks of Gear Live Inc.