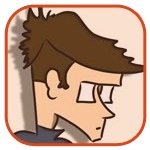 Posted by Kris Madden Categories: Collecting, Editorials, Reviews, Dark Horse Comics, DC Comics, Image Comics, Marvel Comics, Wizard Entertainment

1. Pickup A Graphic Novel
It can be hard to pick up a comic book for the first time. Many times you're reading about a character who has a history spanning the last fifty years, which can cause difficulty in understanding the plot line and character's motivations.
Graphic Novels are usually self-contained, meaning that in order to follow the plot and storyline, there is no prior comic book history knowledge required. All the characters, special powers, jargon, etc is all within the pages you hold in your hands.
If you like superhero stories with an edge, a great starting place is Watchmen. It was recently made into a film, so you can even get a headstart on your friends by reading the book, and surprise them with your clairvoyance.
Maybe you're not a fan of super-heroes and want something more indie-flavored. Blankets is beautiful book about teen angst and a long distance relationship in the early 90's grunge era. With quotes from songs by The Cure, it's a can't-miss.
And if you'd like something in between with superhero-like characters, an indie-edge, and a beautiful noir storyline; I'd suggest any of Frank Miller's Sin City books. While you may have seen the movie, which is a spectacular translation of the work to film, the comics will introduce you to the format and structure of graphic novels.
Whenever someone tells me they think that comics are for kids, I usually give them a graphic novel to read. Though comics began with kids in mind, it has since changed drastically to include all age groups. While these are my favorites to give to friends and family, feel free to pick out whatever you find interesting.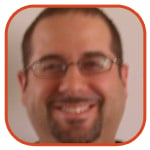 Posted by David Torres Categories: Editorials, DC Comics
It's been announced on various comic websites that Geoff Johns is leaving "Justice Society of America" (JSA) after issue #26. I read this last night and was very disappointed. I thought JSA would be a book Geoff would stay on for many more years to come - unfortunately that will not be the case.
I will probably drop JSA after Geoff leaves. I've liked Geoff's run on this title over the past two years, but I think the work he did on the previous JSA title is far more superior. I think by the end there were just too many characters to really focus on. What happened to Mr. America? I'll flip through the first issue after Geoff leaves to see what the new creative team is doing, but if it doesn't grab me, I'm gone.
There is no one at DC right now that's doing anything that would make me consider continuing this book if they came on after Geoff. Maybe Paul Dini. Right now comics are getting too expensive and with a family to support, other things have to take top priority over comics. I'm looking forward to Geoff's "Flash Reborn" next year and I'm interested in seeing what he does with "Superman: Origins". Hopefully this reboot of Superman's origin is much better than "Birthright"; it was so boring. Great art by Leinil Yu though.
JSA is a great book and has great characters. I hope a writer is found who respects and loves the characters as much as Geoff does. Many of these characters have been around for decades and I would love to see them continue to shine in the limelight for decades to come.
Read More

| Newsarama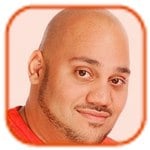 Posted by Andru Edwards Categories: Accessories, Design, Music, Portable Audio / Video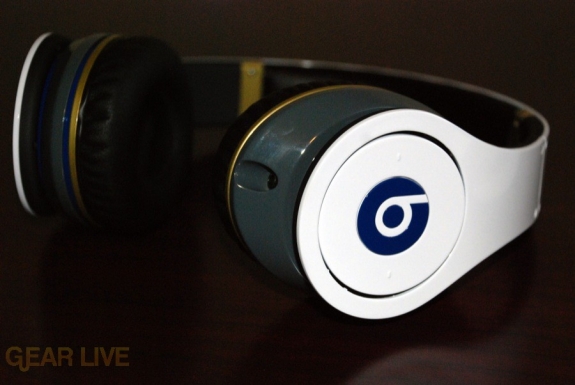 If you've been paying attention over the past couple of days, then you've heard that Monster is about to release a very limited edition version of their Beats by Dr. Dre headphones into the world. The thing is, they are gonna cost $700 - twice the price of the standard Beats headset that we love so much. We got in touch with Monster for the backstory on these special editions, just to clear everything up.
First of all, you'll only be able to pick these up from the Ron Herman boutique store in Los Angeles. These Beats headphones aren't just pure white—they are done up in Ron Herman white, blue, and gold. Unfamiliar with Ron Herman stores? Well, let's just say a t-shirt there will run you over $60. It's all about high fashion. In fact, Ron had this to say about the custom Beats:
"Our Ron Herman boutiques are the quintessential environment where one can experience the unification of fashion, music and culture. Beats By Dr. Dre are more than just headphones, they are a fashion accessory."
Can't argue with the dude either, the Beats are a fashion accessory almost as much as they are a functional pair of noise-cancelling headphones. I've seen hip hop artists wearing them just to look cool. That's not the only reason for the expense though. According to Monster, one of the biggest challenges with getting the Beats out the door was the finish. They sport a custom coating that works as both a glossy coating and a paint. This coating has to bend freely, while never cracking. These custom Ron Herman Beats were worked on by Colorware, who had to come up with a similar solution. Plus, have you ever gotten anything customized by Colorware? It isn't cheap. So in this sense, Monster is basically passing the cost of the coloring process on to the customer.
One last tidbit - if you are a big baller and want one of these white fashion pieces, hurry up. No more than 20 pairs of white Beats by Dr. Dre Studio headphones are going to be made. Supply and demand baby! Check out our White Beats by Dr. Dre gallery for a close-up look at what you can get at the Ron Herman store.
Also, in case you missed them, we've also got galleries up of the pink Charles Hamilton Beats, and the red LeBron James Beats. Or, you prefer the original, we've got the standard Beats by Dr. Dre gallery as well.
Read More

| Limited Edition White Beats by Dr. Dre gallery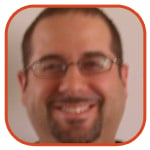 Posted by David Torres Categories: Editorials, Movies, DC Comics
With the release of "The Dark Knight" on DVD and Blu-ray today, the director Christopher Nolan did an interview with USA Today to promote it. Of course with every interview comes the question if he's doing Batman 3 and when will it be coming out? For now, Nolan states that there are no immediate plans to get the ball rolling on Batman 3. Nolan is nervous about doing another Batman so quickly because many third installments of franchises tend to stink (Superman 3, Godfather 3, etc).
In the article, he says he's jotting down notes and doing some outlines for a script right now, but there is nothing so far that makes him want to put it on film. Nolan feels that doing a third film too quickly will result in the film being sub-par to the first two and that would be "disrespectful to the fans." These statements make me believe that Nolan is committed to doing a third film, but he wants to do it right.
Read More

| USA Today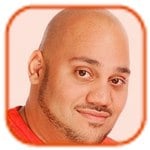 Posted by Andru Edwards Categories: Games, Reviews, Tapulous, $4.99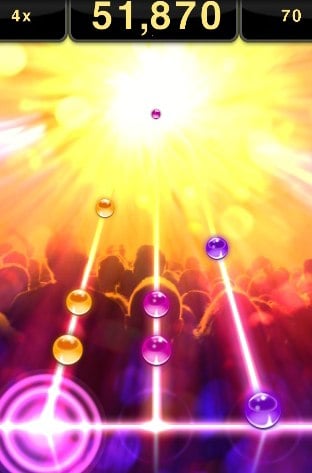 Just a quick not to let you guys know that we think the new Tap Tap Dance iPhone game is fantastic. Tapulous has put out a couple versions of Tap Tap Revenge already, so we didn't think this one would be that big a deal - we figured same game with different music. Plus, we aren't big fans of dance music anyway. However, this game just works. We love the background visuals (of which there are quite a few), the music actually adds a lot to the game (it features tracks by artists like Daft Punk and the Chemical Brothers.) We also like the whole progression system, where you need to meet certain requirements to unlock some of the more advanced tracks and challenges. Overall, very fun. We recommend it. You can pick up Tap Tap Dance in the App Store.
Read More

| Tap Tap Dance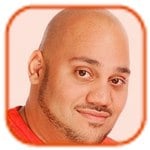 Posted by Andru Edwards Categories: Broadband, HDTV, Home Entertainment, Movies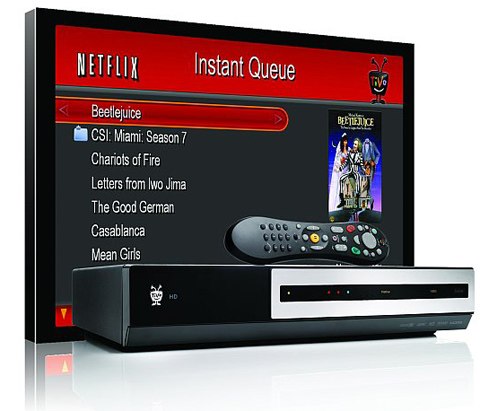 Okay, this is just getting ridiculous, because Netflix is just making Blockbuster look downright silly. Hot on the heels of debuting Netflix HD streaming on the Xbox 360, today TiVo and Netflix have announced the availability of Netflix HD streaming on all TiVo Series 3, TiVo HD, and TiVo HD XL DVRs. All you need to get this working is the free TiVo Fall Update (which you should already have) and a Netflix subscription. From there, just head into the new Video on Demand menu item on TiVo, and choose Netflix. Once selected, you'll see a 4-character alphanumeric code. Plug that in over at www.netflix.com/activate, and you are in.
Our early tests even show that Netflix streaming on TiVo looks just a smidge better than the product on the Xbox 360 when a movie is playing (though, we like the interface more on the 360.) We eagerly await the next step in the home theater component domination that is the TiVo Watch Instantly service. If you're interested, we've got the full press release, straight from TiVo, after the break.
Click to continue reading Netflix HD streaming now available on TiVo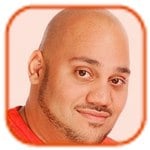 Posted by Andru Edwards Categories: Announcements, Features, Hot Deals, Microsoft, Movies, PC / Laptop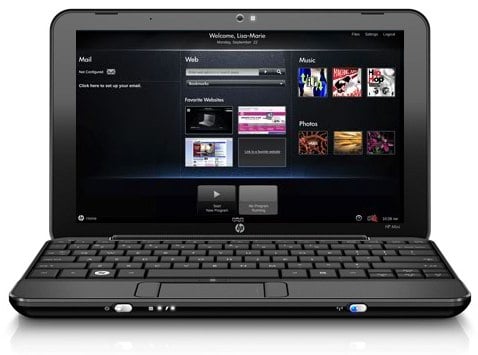 So, our HP Magic Giveaway winner was awesome enough to give back to the community, thus invoking a second giveaway. We've got an HP Mini 1000 here, along with a bunch of software as well. Specifically, here's the prize package:
Microsoft Office Home and Student Edition 2007 with 3 licenses
Microsoft WIndows Live
Corel VideoStudio X
Kung-Fu Panda on Blu-ray disc, and DVD
We're going to use the same entrance criteria that we used last time, since that seemed to work so well. Here's how to enter to win:
If you don't have one already, sign up for a Gear Live account
If you don't have one already, sign up for a Twitter account
Add the Gear Live Twitter account to your follow list
On Twitter, post a tweet about our contest and link to this page. In the tweet, include the phrase "#gearlive".
Once that is done, leave a comment here in this post with a direct link back to your Tweet. Be sure you are signed in to your Gear Live account before you leave the comment.
Here's an example of an appropriate Twitter entry:
"Entering to win an HP Mini! http://059.qlnk.net/ #gearlive"
BONUS ENTRIES: Want more chances to win? Share the link to our contests on the following sites, and leave us a comment linking to those as well:
Facebook: Shared Link
Del.icio.us bookmark
FriendFeed: Use Post a Link
Your blog: Have a site? Link to our contest on it!
Remember: The bonus entries are just that - bonus. In order to be eligible to win, you must complete the core Twitter requirements.
Now, as to the actual contest dates. The contest starts today, December 5th. You have until 11:59 PM PST on December 11th to enter your comments here on this post. We will then announce our winner, chosen randomly out of all valid entrants and bonus points, on December 12th.
Aaaaaand - we've got our winner!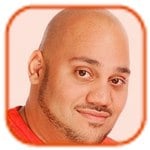 Posted by Andru Edwards Categories: Cell Phones, Features, Galleries, Handhelds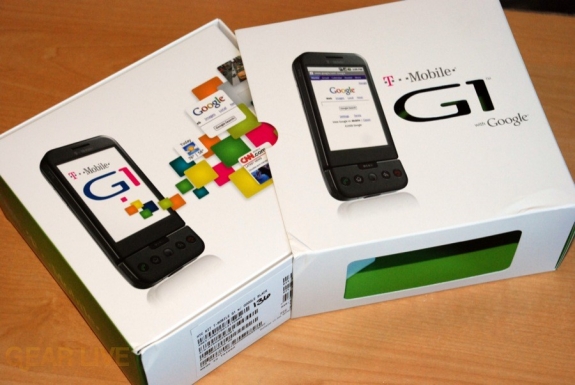 We're in the midst of getting our T-Mobile G1 reviewed, but in the meantime, we wanted to show off the looks and unboxing experience of the phone. Obviously, the G1 is the first publicly available phone that is based on the Google Android platform, and if you are on T-Mobile, we think it's the phone to have. This is obviously T-Mobile's answer to the iPhone, and it's good to see that other companies are trying to innovate and catch up, with the aim of putting out great phones. With Android, the G1 software is even more open than that of the iPhone OS. We'll get into all that in our review of the phone, but for now enjoy the shots in our T-Mobile G1 unboxing gallery.
You can pick up a G1 at the T-Mobile site, we even recommended the G1 in our Holiday Gift Guide.
Read More

| T-Mobile G1 unboxing gallery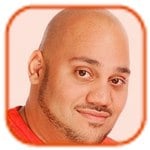 Posted by Andru Edwards Categories: Apple, Cell Phones, Handhelds, Rumors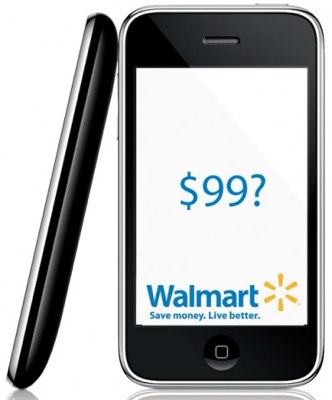 Now remember, this is a rumor, but our friends over at the Boy Genuis Report are saying that they are hearing rumblings that the iPhone will be hitting Wal-Mart soon, and the price is going to be $99 a pop. Now, we've heard these Wal-Mart and iPhone rumors before, and we are almost certain that the iPhone will be hitting your local Wally World soon. However, the word here is that you'll be able to pick up a 4GB iPhone, something that hasn't been around for quite a while, for a Benjamin. Yeah, you lost out on the storage space, but seriously, this is Wal-Mart, and it's a $99 iPhone. Expect updates on this one as soon as we hear more.
Read More

| Boy Genius Report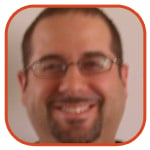 Posted by David Torres Categories: Editorials, Movies, Marvel Comics
I'm a huge Wolverine fan. He is and always will be my favorite X-Man. So much so, my son's middle name is Logan. (That's everyone's cue to yell FANBOY at their computer screens.)
When I first saw Hugh Jackman on-screen as Wolverine, I said to myself YES! Jackman's casting as Wolverine ranks as one of the best in Hollywood in relation to super-hero comic book movies. Christopher Reeve as Superman is by far the all-time best.
Jackman was great in all three of the X-Men films (yes, I liked X-3.) and I looked forward to a solo Wolverine movie if they were to do one. Well, next year I get my wish and Marvel.com has posted some stills from the upcoming movie.
Read More

| Marvel.com

© Gear Live Inc. – User-posted content, unless source is quoted, is licensed under a Creative Commons Public Domain License. Gear Live graphics, logos, designs, page headers, button icons, videos, articles, blogs, forums, scripts and other service names are the trademarks of Gear Live Inc.