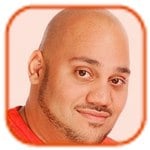 Posted by Andru Edwards Categories: Apple, Corporate News, Rumors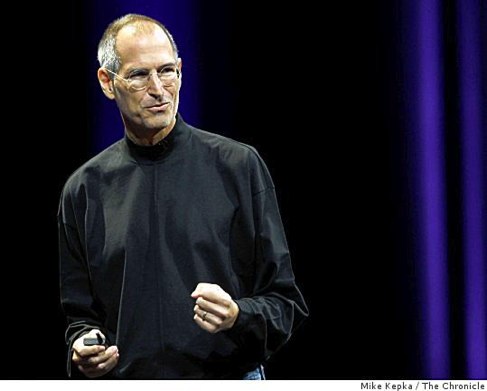 Steve Jobs has addressed his health, in detail, for the first time in a public venue this morning with a letter published by Apple. Since it was recognized that Steve had seemed to be losing a bunch of weight throughout 2008, many thought that either his cancer had come back, or that some other very serious affliction had caught up with him. Adding fuel to the fire was the news that Steve Jobs wouldn't be delivering the MacWorld 2009 keynote address, with Phil Schiller filling in instead. Many figured it meant Steve was preparing for an exit from his position as Apple CEO. In order to quell everyone's fears, Steve posted a note saying that he has been suffering from a hormone imbalance that had been "robbing" his body of the proteins it needs to remain healthy, and has recently begun treatment and is on the road to recovery. He also says that Phil is giving the MacWorld keynote so that he can spend the holiday season with his family, which is the first time in a decade that he is able to enjoy that pleasure.
We've posted the note, in its entirety, after the break. Give it a read - hopefully now we can finally put this Steve Jobs health issue to bed.
Click to continue reading Steve Jobs says he has hormone imbalance, isn't dying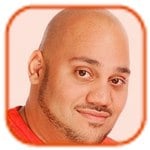 Posted by Andru Edwards Categories: Accessories, Apple, CES, CES 2008, Features, Home Entertainment, Microsoft, PC / Laptop, Video Games
The end of another year is upon us, and that means that our humble little tech video show, Bleeding Edge TV, is turning 3 years old. We figured we'd highlight the ten episodes that you guys watched most over the past year in this recap. We find it hilarious that the most watched video just happened to be the one where one of us willingly got tasered during CES, but hey, why should we be surprised? Aside from that, video games seemed to be popular, as well as some straight up hardware. Hit the jump for the full list.
Oh, and while you're at it, go ahead and check out the 10 most popular videos from 2007 as well.
Click to continue reading Top 10 most popular Bleeding Edge TV episodes of 2008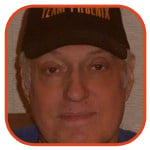 Posted by Joel Rosenberg Categories: Editorials, DC Comics, Marvel Comics
Bad Guy of the Year: I see three choices here. Libra seems to be running the bad guys in the Crisis series, but we don't know enough about him yet to make an informed decision. Darkseid seems to be the overriding influence of the bad guys, but he may or may not be dead. Every time I try to get an intelligent answer out of DC they only have one answer: It's Grant Morrison. I guess that means that all will be clear in 2009. I'm holding my breath. So, in my humble opinion, Norman Osborn is the standout Bad Guy of the Year. From running the Thunderbolts to running everything, he provided a welcome surprise to the end of Secret Invasion. And he's crazy, too.
Good Guy of the Year: Even though I didn't like how they got there, I thought Spider-Man had a pretty good year story-wise. Now that Marvel has clarified things, a little, in that the only change was that Peter and MJ never got married so that all continuity remains the same things makes more sense. I thought Thor had a great year - kicking Tony Starks' butt, having Asgard floating over Oklahoma, and beating the crap out of the Skrulls was neat. But old friend Bucky Barnes, The Winter Soldier, is the Good Guy of the Year. A beautifully drawn and written unending novel has the former Bucky picking up the reins of Captain America. Why soon we won't even miss Mr. Rogers and as soon as that happens…
Good Girl of the Year: Supergirl is happy/sad, rebellious/obedient, heroic/whiny. In another era I would make a time of the month joke, but who knows about Kryptonian cycles anyway? We'd all like to know what MJ whispered in Mephisto's ear before stupid Peter took the deal, but we have to wait. By default I make it She-Hulk who fights earth villains, Skrulls, and still finds time to sleep around all over the Marvel universe. And has a Skrull girlfriend too.
Bad Girl of the Year: The Skrull Queen was pretty bad, but then let herself get killed by Norman Osborn. Granny Goodness is not exactly a girl. So I go with Mary Marvel. Of course by next year she'll be back to the Light Side but I love her in her new black costume. All she needs is a whip and mask and… I think I'll stop right here before I really do get into trouble with my editor.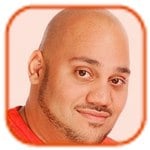 Posted by Andru Edwards Categories: Gizmatic, Short Bytes, Accessories, USB, Apple, Cell Phones, Features, Podcasts, Portable Audio / Video, Product Reviews, Videocasts, Videos
If there is one complaint we have about the iPhone 3G, it's that with our heavy usage, we get fairly poor battery life. However, thanks to the new Mophie Juice Pack for iPhone 3G, I no longer am left needing a charge after 8-10 hours of use. If you are someone who:
Talks a lot on the phone
Uses the iPod feature a lot
Plays a lot of games from the App Store
Uses push email, contacts, and/or calendars with Exchange, MobileMe, or both
Any combination of the above
Then the Mophie Juice Pack may be exactly what you need, if you are finding yourself in a similar situation. We give you a look at the device, which doubles the battery life of your iPhone 3G, in this episode.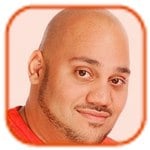 Posted by Andru Edwards Categories: Features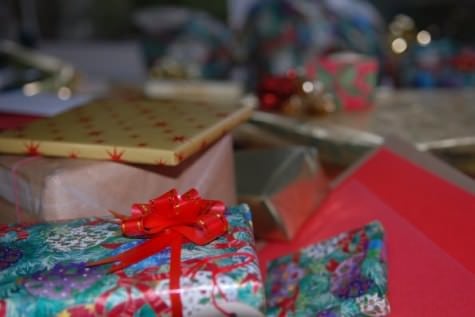 You know how much we love living vicariously through others, so we just HAVE to know - what did you guys get this year? What was waiting under the tree, ready to delight you with it's awesome gadgety wonders? Anything that we included in our 2008 Holiday Gift Guide? Let us know in the comments - we're listening!
Oh, and as a bonus, let us also know what you got for others!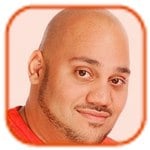 Posted by Andru Edwards Categories: Hot Deals, Household

We just worked out a deal with MyGlobalTalk to get a promo code Gear Live readers 20 free minutes of International calling time, with absolutely no purchase necessary. Very nice if you've got relatives in other countries and want to talk to talk to them during the holidays. It's simple, you just head on over to our MyGlobalTalk free minutes page (or, when you are checking out, just use the promo code: gearlive20), and hit the Get Started button. If you are curious if the countries you want to call are included in the deal, here's a full list.
You can use the minutes anywhere, and they are good on both cell phones and land lines. Put it to good use!
Read More

| MyGlobalTalk 20 free minutes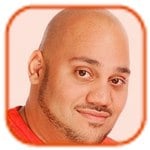 Posted by Andru Edwards Categories: Announcements, Editorial, Portable Audio / Video, Video Games
Hey, if you haven't already entered our Gears of War 2 Zune and Game giveaway, what are you waiting for? Today is the last day that we are accepting entries into that particular contest, so if you want in, you'd better head on over to the entry page for the rules. Seriously, entering is quick and easy, and you can walk away with a few hundred dollars worth of Gears of War 2 memorabilia (including a Limited Edition Gears of War 2 Zune!). Nothing to lose, everything to gain kind of thing.
Read More

| Gears of War 2 giveaway contest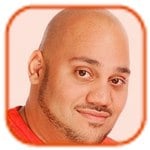 Posted by Andru Edwards Categories: Accessories, Apple, Cell Phones, Handhelds, Rumors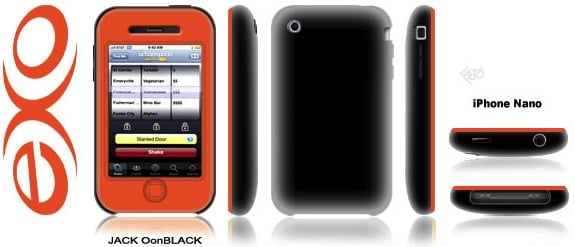 iPhone nano. Get ready for the iPhone hype to start again, if the case design by Xskn is to be believed. Oh, wait, did we say design? We meant the iPhone nano case that Xskn started selling today. If you are unfamiliar with XSKN, they are the company that Steve Jobs referred to earlier this year during a keynote, where he mentioned that some manufacturers leak things before the company gets to announce them. Back then it was their iPhone 3G case, and it was dead on. With MacWorld 2009 just around the corner, could we be introduced to a new, smaller, and cheaper iPhone? Time will tell.
Read More

| XSKN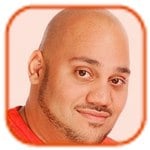 Posted by Andru Edwards Categories: High Score, Short Bytes, Announcements, Features, Home Entertainment, Podcasts, Portable Audio / Video, Video Games, Videocasts, Videos
After our last two successful giveaways (the HP Magic Giveaway and our HP Mini 1000 contest,) we just felt that we couldn't stop. After all, it's the holiday season, right? That's why we are bringing you the latest contest, where you can win:
Gears of War 2 Limited Edition for Xbox 360
Gears of War 2 Art book
Gears of War prequel novel, Aspho Fields
We're going to use the same entrance criteria that we used last time, since that seemed to work so well. Here's how to enter to win:
If you don't have one already, sign up for a Gear Live account
If you don't have one already, sign up for a Twitter account
Add the Gear Live Twitter account to your follow list
On Twitter, post a tweet about our contest and link to this page. In the tweet, include the phrase "#gearlive".
Once that is done, leave a comment here in this post with a direct link back to your Tweet. Be sure you are signed in to your Gear Live account before you leave the comment.
Here's an example of an appropriate Twitter entry:
"Entering to win a Gears of War 2 prize package! http://wg9.qlnk.net/ #gearlive"
BONUS ENTRIES: Want more chances to win? Share the link to our contests on the following sites, and leave us a comment linking to those as well:
Facebook: Shared Link
Del.icio.us bookmark
FriendFeed: Use Post a Link
Your blog: Have a site? Link to our contest on it!
Remember: The bonus entries are just that - bonus. In order to be eligible to win, you must complete the core Twitter requirements.
Now, as to the actual contest dates. The contest starts today, December 17th. You have until 11:59 PM PST on December 24th to enter your comments here on this post. We will then announce our winner, chosen randomly out of all valid entrants and bonus points, on December 25th. Good luck to all, and remember, this contest is only open to US residents.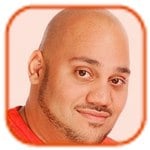 Posted by Andru Edwards Categories: Apple, Corporate News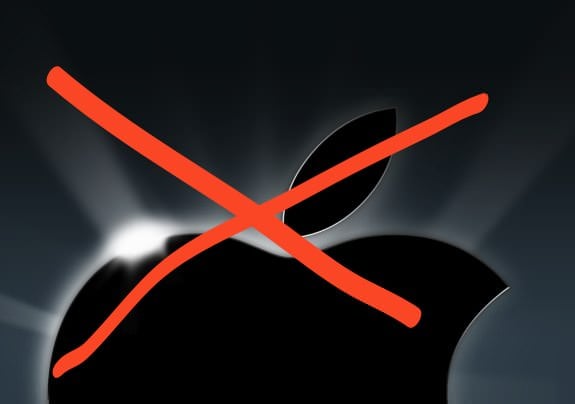 Well, how's this for a shocker? After all the issues we've been hearing about as it pertains to MacWorld 2009, the final nail in the coffin has been delivered by Apple themselves - there will be no Steve Jobs keynote to kick off the show, and this will be the last MacWorld that Apple will participate in. Did you get that? Apple is pulling out of MacWorld! As for the keynote, Phil Schiller, Apple Senior VP of Worldwide Product Marketing, will be taking the stage.
We don't like it any more than you do. Phil's awkward stage presence is nothing compared to the stuff of legends that Steve pulls off time and time again. Let's just hope that this means more Apple Town Hall style events throughout the year, since they won't be participating in the MacWorld event. Oh, and fingers crossed that Phil will announce new Mac Pros, Mac minis, and Cinema Displays. Thanks.
Click to continue reading MacWorld 2009 to be Apple's last, No Steve Jobs Keynote
© Gear Live Inc. – User-posted content, unless source is quoted, is licensed under a Creative Commons Public Domain License. Gear Live graphics, logos, designs, page headers, button icons, videos, articles, blogs, forums, scripts and other service names are the trademarks of Gear Live Inc.