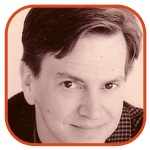 Posted by Tom Mason Categories: Editorials

Lots of great stuff all over the internets this past week. Chris Ryall at IDW gives a chat, Jim Shooter plays 20 questions with the fans, young women try to dress as sexy super-heroines, and Trevor Von Eeden is just a really great artist whose work is fun to look at. Let's roll it out:
CHRIS RYALL'S BAT BOY: Over at Bookgasm, one of my regular stops, Joshua Jabcuga sits down with Chris Ryall at IDW to chat about Donald Westlake, Stephanie Meyer's Twilight and the upcoming Weekly World News Universe of Bat Boy and Ed Anger. Even better, Chris has love for the Twilight fans who ravaged Comic Con International that other industry types should embrace: "I love anything that brings in a wider audience, and ideally, at a show like this, that audience who might only be drawn there by Twilight will then see something else that catches their eye and gets them into comics. I don't know if that happened this year to any big degree, but the exposure can't hurt. I certainly see it as a good thing." More at the link; it's worth reading the whole thing.
OF COSTUMES AND COSPLAYERS: You know you love it when too many women dress up as Slave Leia from Return of the Jedi. The boys – oh so obviously the boys – at Cinematical have a fun slideshow of some of the costumed women from this year's Comic Con International. I'd write more, but I know you've already clicked the link.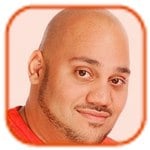 Posted by Andru Edwards Categories: Editorial, Features, Home Entertainment, Microsoft, Music, Video Games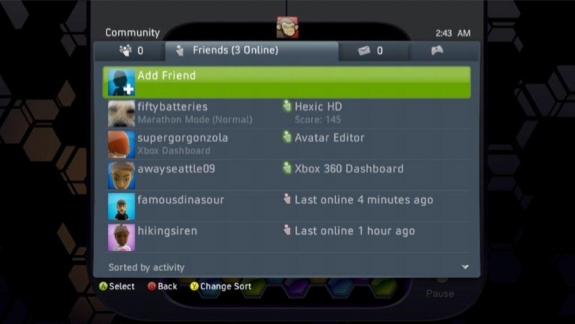 Okay, I've had enough of the Xbox Live friend limit that Microsoft has imposed on us for far too long. I think this has gone on long enough, and I'm really not seeing a good reason for it. As many Xbox Live gamers know, the current limit on friends you can have is set to 100. The thing is, in the age of social networks like Twitter, Facebook, MySpace, and all the others, we are now used to connecting with many people in our social graph across many different services.
Now, all that said, there is still one more very annoying piece to this puzzle. Did you know that the Zune Social and Xbox Live share one common friends list? In other words, if you currently have 100 Xbox Live friends, and you go out and buy a Zune, and want to connect with people who also have Zune's (but don't necessarily play games,) you are out of luck. You'll have to remove someone from your Xbox Live friend list to add someone else. This is, in two words, absolutely ridiculous. I get wanting to share the Zune and Xbox ecosystem, but to shoot yourself in the foot like this is just puzzling. I personally have at least 15 people that I would like to add as friends on the Zune Social, but I can't, because my Xbox Live list is maxed out.
Click to continue reading Editorial: It's time to raise the Xbox Live friend limit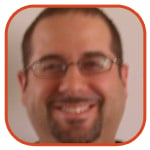 Posted by David Torres Categories: Reviews, Marvel Comics
Rating: ** 1/2*
As readers know from my postings here at Comix 411, I just recently began reading Amazing Spider-Man after a long absence. I was turned off by the "Brand New Day" storyline and refused to collect Spider-Man. Well, the latest Amazing Spider-Man annual got me interested in Spidey again after a great story revolving around Ben Reilly. I also really enjoyed issue #600 of Amazing and was looking forward to this issue after we saw the return of Mary Jane at the end of #600. Since Amazing Spider-Man began being published three times a month, we've had a revolving team of writers and artists. In this issue we see Mark Waid take over the writing chores and, unfortunately, I was disappointed.
Mark Waid has done some great comic book work in the past. He's the reason I love the characters of Captain America and the Flash (Wally West). His stories and the development of these characters was amazing and textbook for what I consider good comic book writing. Over the past few years, Mark Waid's work hasn't really interested me all that much.
The story opens up with Peter Parker in bed with a hangover from Aunt May's wedding. He notices that he's not alone and instead of Mary Jane being in bed with him, he discovers that he slept with his roommate Michelle Gonzales. Peter has no memory of their night together, which upsets her and results in her storming out. Thinking that he no longer has a roommate or a place to live Peter spends half the time this issue trying to find a new place to live. The other half is spent trying to remember when and where he was going to meet up with Mary Jane. While at the wedding reception, Peter got up the courage to talk with her and they made a date to talk.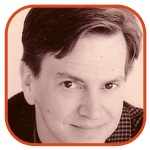 Posted by Tom Mason Categories: Editorials
Occasionally, I find things that are so weird, I just have to post them. There are a lot of bloggers who post random panels of comic book weirdness. Mike Sterling does it over at Progressive Ruin; Mark Waid does it at his Boom! blog with Great Moments In Comics; and so does Steven Thompson at Booksteve's Library. That's just three from the many hundreds.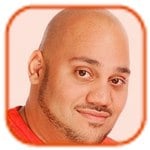 Posted by Andru Edwards Categories: Hot Deals, PC / Laptop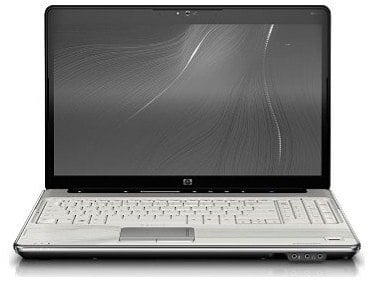 Okay, heads up, we've got a nice exclusive deal for you if you are looking to pick up a notebook. You can get $300 off of any HP Pavilion dv6z that you configure to cost $999.00 or higher. Even better, this deal gets you a bunch of free upgrades as well. here is the full scoop:
Valid for 2 Days Only - 8/6 to 8/7/09
GET $300 OFF when you configure to $999.99 or higher on HP Pavilion dv6z
Power, Mobility & Design for On-the-Go Students
Free 3GB Memory upgrade
Free 320GB Hard drive upgrade
Free color customization
Free Shipping
You have to act quickly, though, because the offer is only good today and tomorrow, August 7th. Head on over to the special HP dv6z page where you can configure the system, and during checkout, be sure to use the following coupon code: NBY8746. That will give you the $300 off, and you'll be all set.
Click to continue reading Exclusive Deal Alert: $300 off HP Pavilion dv6z notebook!
Read More

| HP dv6z Deal Site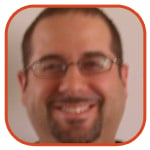 Posted by David Torres Categories: Reviews, Marvel Comics
Rating: *** 1/2*
Another very good issue from the team of Ed Brubaker and Bryan Hitch. Captain America: Reborn picks up right where issue one left off. Steve Rogers is not dead and his friends in the Marvel Universe are trying to rescue him. Steve is stuck in time as his consciousness is living inside his body in the past. He keeps jumping from one moment in his life to the next. In the last issue, we saw Steve as he stormed the beaches on D-Day and in this issue we see moments such as a battle between him and Master Man and Steve visiting President Roosevelt. He also goes back to the moment where he took the Super-Soldier Serum - more on that later.
Back in the present, the current Captain America, Bucky Barnes, and the Black Widow are battling the Dark Avengers and Norman Osborn's HAMMER. They are looking for the device that the Red Skull and Arnim Zola used that resulted in Steve Rogers getting stuck in time after his assassination. Unfortunately, the Dark Avengers are able to defeat and capture them. They are interrogated by Norman Osborn.
Under the influence of the Red Skull, Sharon Carter shot Steve Rogers. However, there was another assassin who took part in the crime: Crossbones. To the general public, he is the lone gunman and has been incarcerated for the crime alongside his girlfriend, the Red Skull's daughter, Sin. Norman Osborn has a discussion with them and a deal is struck. Which brings us back to Bucky and the Black Widow. Osborn is interrogating them and reveals that he has released the information to the public that Sharon Carter was in on the assassination and that she is now wanted by the law. Bucky and Widow are angry of course, but they're powerless as Osborn tells Black Widow that he is going to release her, but she must bring Sharon Carter back with her or he will kill Bucky. Why is Norman doing this? Power. The deal he made with Crossbones and Sin is to help bring about the return of Steve Rogers as Captain America and I think he needs Sharon to help bring this about.
A Captain America leading his Dark Avengers, under his control? How deliciously evil! Go, Norman! Norman Osborn has really become the number one bad guy in the Marvel Universe over the past year. Kudos to Marvel for really using the character in this manner after years of simply just being another resurrected Spider-Man villain. Norman has become Marvel's answer to Lex Luthor.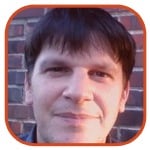 Posted by Mark Rollins Categories: Handhelds, Microsoft, Portable Audio / Video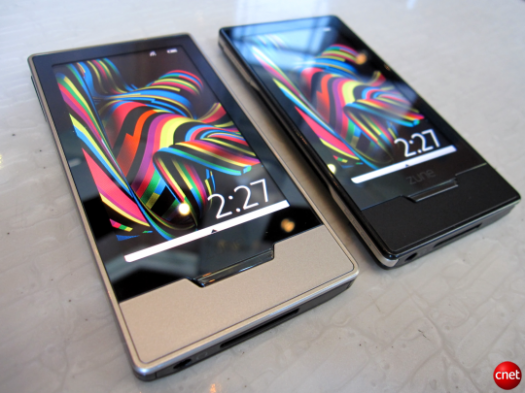 Sure, the Zune has been the butt of a lot of jokes since its first debut, but in all seriousness, we believe the Zune device is better than the iPod classic, and that the Zune software beats iTunes, hands down. Now, the Zune HD is preparing to make an impact, and it's nothing to sneeze at. We've told you about it before, but to refresh your memory a bit, CNET got to spend a little time with the device that boasts the ability to view rented Zune Marketplace Xbox content, "lightning fast" browser, and OLED screen goodness. Oh, and don't forget about that whole 720p output for HDTV thing.
Click to continue reading Zune HD gets handled, loved
Read More

| CNET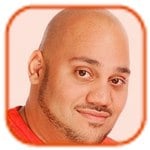 Posted by Andru Edwards Categories: Apple, PC / Laptop, Software

Apple has just unleashed the latest update to the Mac OS X Leopard operating system in the 10.5.8 update. If you are running Leopard, just fire up Software Update, and the 165MB package will be available for you to download. This will likely be the last 10.5.x update before Snow Leopard launches next month. We've got a rundown of all the fixes and security updates includes in 10.5.8 after the break, but you can look forward to a Safari update, MobileMe improvements, and more.
Click to continue reading Mac OS X 10.5.8 now available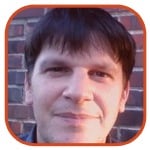 Posted by Mark Rollins Categories: Cameras, Corporate News, Handhelds, Portable Audio / Video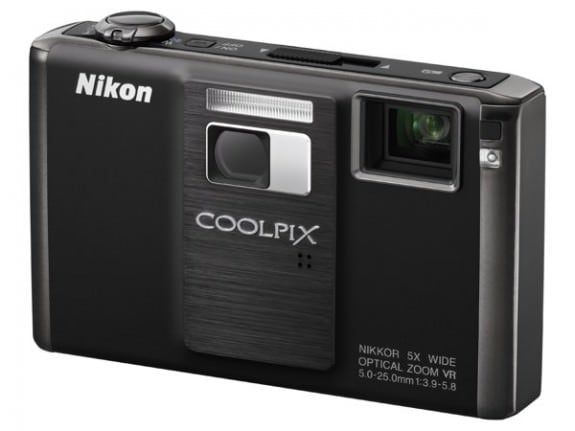 Over the past couple of days, the Internets have been going crazy with rumors that Nikon was coming out with a camera that included a projector, and the device has finally come to fruition. The Nikon Coolpix S1000pj is the first camera to ship with an LED-powered projector that can make a 40-inch image for slideshows with music, effects, and even transitions. The camera also includes a 12.1 megapixel sensor, ISO 6400 sensitivity, and a 5x wide-angle Zoom-Nikkor lens with five-way VR stabilization. No release date has been announced, but we expect it very soon at the price of $430 for the US, and $699 in Australia.
Read More

| Nikon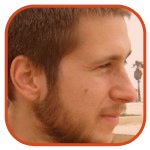 Posted by Brandon Gribin Categories: Action, Downloadable Content, Release Dates, Ubisoft, Xbox 360, Xbox Live, Xbox Live Arcade, Xbox Live Marketplace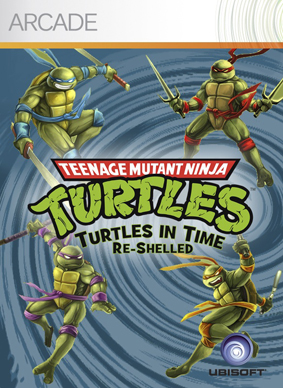 That's right, the arcade classic Teenage Mutant Ninja Turtles: Turtles in Time comes out tomorrow, August 5th, on Xbox Live Arcade - as part of XBLA's 'Summer of Arcade.'
Re-Shelled promises updated 3-D graphics with the same masterful gameplay. Four player co-op and survival modes will be available both online and locally.
It seems like if you played the 90's arcade title, you know what to expect. Still, keep your eyes peeled on the game's Metacritic page for reviews to start pouring in.
It'll cost you 800 Microsoft Points ($10.)
And by the way, here's XBLA's 'Summer of Arcade' Lineup:
OUT NOW: 'Splosion Man 800 Points ($10)
OUT NOW: Marvel vs. Capcom 2 1200 Points ($15)
August 5: TMNT: Turtles in Time Re-shelled 1200 Points ($15)
August 12: Trials HD 1200 Points ($15)
August 19: Shadow Complex 1200 Points ($15)
Read More

| Teenage Mutant Ninja Turtles: Turtles in Time Re-Shelled

© Gear Live Inc. – User-posted content, unless source is quoted, is licensed under a Creative Commons Public Domain License. Gear Live graphics, logos, designs, page headers, button icons, videos, articles, blogs, forums, scripts and other service names are the trademarks of Gear Live Inc.