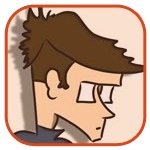 Posted by Kris Madden Categories: Editorials
It takes a lot of talented and creative people to bring a finalized comic book to your local comic book store. Like the movie business, a comic book passes through a series of edits, rewritings, re imaginings, etc. before it even makes it our the door of the production company.
If you think you can't make comics because you're not in same league as those big companies, STOP! Just cause the Rolling Stones made hit records, that shouldn't stop you from writing your own "(I Can't Get No) Satisfaction."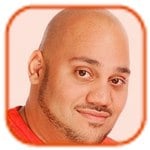 Posted by Andru Edwards Categories: Apple, Features, Software, Videos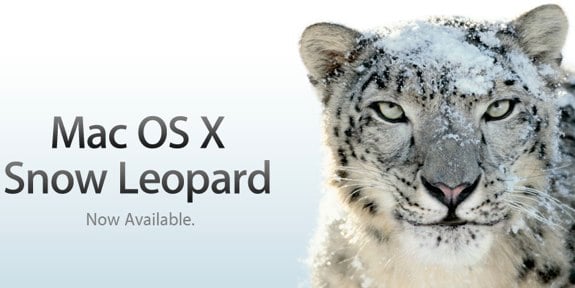 Mac owners, the time for upgrading is upon as, as Mac OS X 10.6 Snow Leopard is now available on a worldwide basis. If you didn't know that there was a new operating system from Apple today, we wouldn't blame you, because it's kind of been released without much fanfare. You see, Snow Leopard is all about fine tuning, refining, and improving upon OS X 10.5 Leopard. It's a makeover that, at first glance, seems underwhelming because the majority of the changes occur "under the hood" so to speak.
So, what can you expect? Well, if you've used an iPhone 3G and an iPhone 3GS, think of it in those terms. They are really pretty much the same product, but the 3GS is much snappier, and has a couple of new features that the 3G doesn't have, namely a better camera and a compass. Comparing Snow Leopard to Leopard is similar - you get speed, things feel faster, and potential is unlocked for the future, because there are some cool things that third-parties can tap into now.
Not everything is under the hood, though. You will see a few UI tweaks, like Dock Expose, right-click dock menus, Finder icons, and the like. We will cover all of those in more detail, but again, that isn't the focus here. If you are underwhelmed right now, read on, because there is a lot to be excited about. At the very least, though, understand that upgrading to Snow Leopard will cost you just $29. Now that we have your attention, let's move on. We've got videos for you, after the break.
Click to continue reading Mac OS X 10.6 Snow Leopard Review (with video!)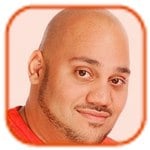 Posted by Andru Edwards Categories: Apple, Music, Portable Audio / Video, Software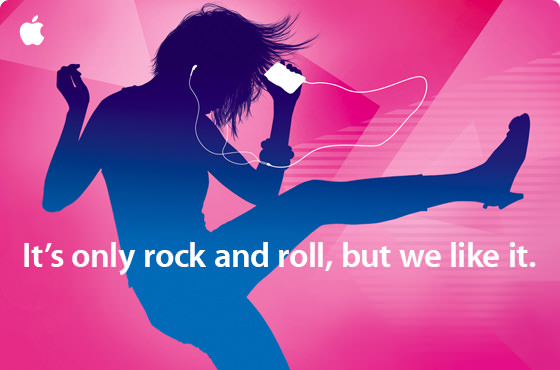 Yup, we've suspected that September 9th was going to be the day that we'd see a bunch of new hotness from Apple as it pertains to music, namely iTunes and iPod-related announcements. Well, it's been confirmed, as Apple has started sending out invitations to a rock and roll themed event on the 9th, to be held at the Yerba Buena Center for the Arts Theater. Expect the entire iPod line to be refreshed, with the exception of the shuffle, and with the focus being on the iPod touch and iTunes 9.
What do you hope we see next Wednesday?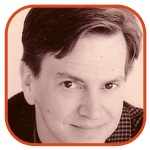 Posted by Tom Mason Categories: Interviews
In the world of comics, Arie Kaplan has written for MAD Magazine, Tales From The Crypt (Papercutz), Cartoon Network Action Pack (DC Comics) and Speed Racer (IDW). For TV, he's also written for MTV, Cartoon Network and PBS Kids. His book, Masters Of The Comic Book Universe Revealed! is still available from Chicago Review Press. His latest book From Krakow to Krypton: Jews and Comic Books is an oral history that tracks how Jews created the modern comic book industry. It was published in 2008 by The Jewish Publication Society.
TOM MASON: How did the book From Krakow to Krypton: Jews and Comic Books come about?
ARIE KAPLAN: Around 2001 or 2002, I was approached by one of my freelance writing clients, Reform Judaism Magazine, with an offer to write a series of articles on the history of Jews in comics. The editors of Reform Judaism figured that I'd be a good fit for this assignment since I'd been writing for MAD Magazine for a couple of years. And they were right. I immersed myself in research, and worked very hard on the series, which was called "Kings of Comics," and which came out in 2002-2003 (Reform Judaism is a quarterly).
TOM: How was that received?
I've always had a soft spot for the goofy Doom Patrol series from DC Comics. Originally created by writer Arnold Drake and artist Bruno Premiani, it debuted in My Greatest Adventure #80 in 1963, the same year that Stan and Jack debuted X-Men #1. A lot of fans argue that there are similarities between the Fantastic Four (which debuted before Doom Patrol) and the DP (both teams have four members with the same type of characters: a bitter non-human character, two men - one a scientific genius and the other who can burst into flames/energy - and a woman; in DP the woman – Elasti-Girl - can increase and decrease her size, a power somewhat similar to Mr. Fantastic's stretchable skin). Others argue that there are similarities between DP and the X-Men (DP debuted three months before X-Men #1). Both teams are led by older guys in wheelchairs who love to boss mutants around, although Professor X clearly has the cooler, higher-tech chair thanks to Mr. Jack Kirby's design sensibilities. Seriously, if I was a chair-based comic book character, I'd shop at "Chairs by Kirby."
The original Doom Patrol has that typical 1960s DC Universe appeal and that early run reads like a dinner theater version of X-Men/Fantastic Four with somebody like Sterling Hayden playing Niles Caulder as Monte Wooley. (Forgive the Golden Age of Movies reference point, but I recently saw The Man Who Came To Dinner on Turner Classic Movies, and the first thing I thought of, because I'm a geek, is "That's Niles.") While Stan and Jack and company were creating an interconnected universe of recurring villains and cosmic storylines for their DP-similar books with multi-faceted villains like Doctor Doom and Galactus, DC had the Doom Patrol fighting the equivalent of space worms and monsters made from cuts of meat. So it doesn't really matter if the Doom Patrol looks similar to either the Fantastic Four or the X-Men because it's not the idea, or the make-up of the team, it's what you do with them.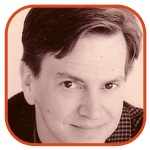 Posted by Tom Mason Categories: Editorials
It's back again, internets – the Weekend Read is here with a quick browse as the digital landscape turns up a few fun things to occupy your time when you could be out with your friends or drunk - texting your exes.
JACK KIRBY I: In honor of Jack Kirby's 92nd birthday, Tom Spurgeon at The Comics Reporter has a breathtaking array of Kirby images on display. Words can't even do it justice, so Tom doesn't try. It's just fantastic pictures and reminds us all how great Kirby really was.
JACK KIRBY II: If you do want some words to go with the pictures, Mark Evanier has quite a few of the nicer ones.
Rating: ***
When we were first given information about the Blackest Night min-series, we were told that this story would involve all of the various Ring Corps that exist in the universe. So far, we haven't seen much of them - only the Black Lantern rings racing across the universe and resurrecting the dead into Black Lanterns. That all changes with this month's issue of Green Lantern. All of the various ring colors are represented here, but the major feature of this issue is the battle between yellow ring leader Sinestro of the Sinestro Corps and Carol Ferris of the violet colored Star Sapphires Corps.
I've mentioned before that I'm not a long-time Green Lantern reader so I didn't know until recently that Carol Ferris was at one time a Star Sapphire. So the impact of her as a Star Sapphire again and her fighting Sinestro does have the same impact on me as a long-time reader would have. Still it's very cool. You don't normally have the girlfriend/wife of a super-hero becoming a hero herself and then fighting her boyfriend/husband's archenemy all that often. Have we ever seen Mary Jane get powers and fight the Green Goblin? So this is very cool and it adds a whole dynamic to the relationship of Hal Jordan, Carol, and Sinestro.
Rating: ***
After almost three months, The Flash: Rebirth series continues. I've liked this series so far, but this issue was very confusing. It reminded me of some comic book stories I read in the 90s where the story was very exciting, but I had no idea what was going on. I kind of felt that way here with this issue as I had to go over and re-read certain things to get a better grasp of what was going on - and as of right now, I'm still not 100% sure what's going on or how to explain it. However confusing the story may be, the action is intense and non-stop in this issue and with the action being presented by artist extraordinaire Ethan Van Sciver, you don't mind it as page after page showcase some amazing artwork.
In our last issue, the main villain of our story stood revealed and to no surprise it was Eobard Thawne the Reverse Flash, Professor Zoom. Okay. So from what I can understand, Thawne is responsible for infecting Barry with his current affliction of hurting speedsters. According to Thawne, he has created a negative Speed Force. It seems that when Barry was hit by lightning he created the Speed Force at that moment and now Thawne has created the negative Speed Force and it's the cause of Barry's disorder.
Rating: *** 1/2*
Grant Morrison continues his run on Batman and Robin with issue three of the Circus of Strange storyline. In our last issue, Damian had quit being Robin and went off alone to stop the Circus of Strange. His arrogance resulted only in him getting captured by the Circus' leader, a man by the name of Pyg.
When DC Comics decided to go in this direction of having a new Batman and Robin with Dick Grayson as Batman and Damian Wayne as Robin, they wanted to have a role reversal. Batman was always the dark character and Robin the lighter character. With Dick and Damian as the Dynamic Duo, the roles are reversed: Dick is the "light" and Damian is the "dark". I was interested in seeing if they could make this a success, but my feeling was that if Dick's Batman is portrayed as this happy go lucky crime fighter, the image of Batman would not work and readers would reject the idea of Dick as Batman and demand the return of Bruce Wayne to the role.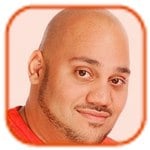 Posted by Andru Edwards Categories: Handhelds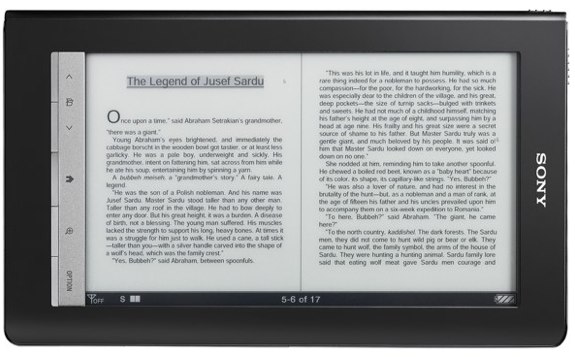 Earlier this morning, Sony announced their Reader Daily Edition, which sits at the top of the line of the Sony Reader ebook reader family. The Sony Reader Daily Edition boasts a seven-inch touchscreen with 16 shades of gray, and like the Amazon Kindle, it has 3G access built-in for purchasing books from the Sony eBook Store. The 3G connection is provided by AT&T.
You'll be able to get your hands on the Sony Reader Daily Edition this December for $400, and it'll be compatible with the new eBook Library 3.0 software, which now supports Macs. Even better though, and what sets this apart, is that there is a built in library finder services, and it lets you check out ebooks from local public libraries, at no cost. You just need a library card, find the books you want, and go to the library to get them loaded onto the Reader Daily Edition. The New York Public Library is one of the big launch partners, but "thousands more" will be available as well. When you check out a book, you get between 2-4 weeks to read it before it expires on the device. A huge advantage over what the Kindle offers, which is 100% paid content.
I don't know about you, but we are fairly excited about this one.
Click to continue reading Sony announces Reader Daily Edition: Touchscreen, free library ebook checkouts
Read More

| Sony Reader Daily Edition Release

© Gear Live Inc. – User-posted content, unless source is quoted, is licensed under a Creative Commons Public Domain License. Gear Live graphics, logos, designs, page headers, button icons, videos, articles, blogs, forums, scripts and other service names are the trademarks of Gear Live Inc.