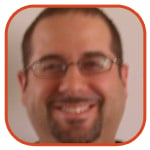 Posted by David Torres Categories: Reviews, DC Comics
Rating: ***
Blackest Night continues in this week's issue of Green Lantern #44. I liked this issue. It wasn't as good as last week's first issue of the Blackest Night mini-series, but it was still a good read. Geoff Johns is also the writer here as he continues his run on the main Green Lantern title. Doug Mahnke who many know from his work on Batman, provides the artwork here and does a great job. Some very cool splash pages. I think his work is better here than it was over in Batman.
The story picks up from Blackest Night #1 as we saw the Martian Manhunter, J'onn J'onnzz is now a Black Lantern and he confronts Hal Jordan and Barry Allen. In a very cool scene we see when the black ring found the body of the Martian Manhunter as the Oreo cookie that Batman left on his coffin falls to the ground and crumbles as he bursts out of the coffin and flies off. J'onn keeps talking about how both Barry and Hal should be dead. I wonder if their resurrections have anything to do with the prophecy behind the rise of the Black Lanterns and the war that will take place among the various colored lanterns.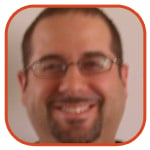 Posted by David Torres Categories: Reviews, Marvel Comics
Rating: ****
After last week's excellent Amazing Spider-Man Annual #36, I decided it was time to get back into Spider-Man. For all of us fanboys who rant and rave about never collecting a title again because of something that is done to our favorite comic book character, I think very few of us are ever able to hold onto that promise. Let's face it, if it's a good story and great artwork, we always come back and I'm sure that's why Marvel had no problem making the "Brand New Day" decision a few years back because they knew we always come back.
This issue of Amazing Spider-Man is of course a huge milestone as it's the 600th issue of the title. I know that the original title was canceled and this is part of the renumbering that was done a few years ago, but still it's amazing (no pun intended) to see that Spider-Man continues to wow us after so many issues of Amazing and various other Spidey titles.
This issue marks the wedding of Peter Parker's Aunt May and J. Jonah Jameson Sr. The issue opens up with long-time Spider-villain Doctor Octopus talking with a doctor about all of the blunt force trauma he's suffered over the years in fighting Spider-Man and various other heroes and villains in the Marvel Universe. The prognosis? He's got about a year or so left to live. With this news, Doc Ock decides that he must do something worthwhile before he dies. Doc Ock decides to use his "brilliant" mind to benefit mankind. He will use the technology that he has to enable him to control the city of NY. He wants to make the trains run on time like Mussolini. Gee thanks, Ock!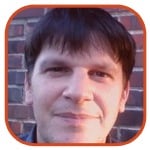 Posted by Mark Rollins Categories: Cell Phones, Wearables, Wireless / WiFi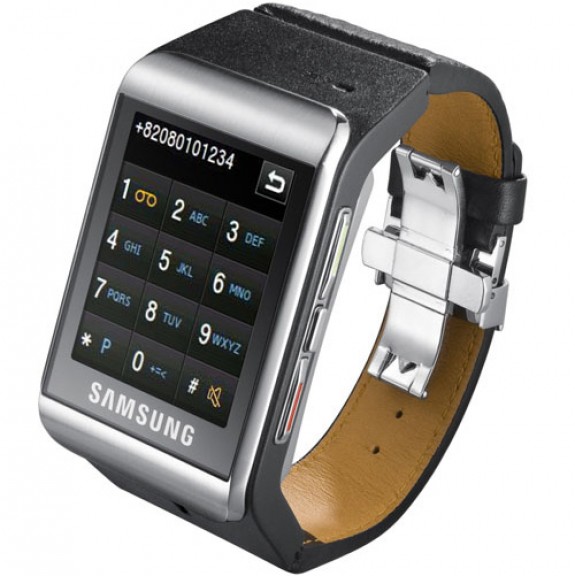 Here's a look at the world's thinnest touchscreen cellphone, the Samsung S9110, which also happens to be the second watchphone produced by a major player. The first is the LG GD910 announced at CES last January.
The S9110 is supposed to be the "world's thinnest" at 11.98 mm thick, and it sports a 176x220 1.76-inch touchscreen glass display, Bluetooth 2.1 integration, Voice Recognition, e-mail with Outlook sync, music player, and speakerphone. The watch has 40MB of internal memory.
All this can be yours for about 450 Euro ($638 USD). It is planned for a release in France later this month.
Read More

| Samsung S9110 Press Release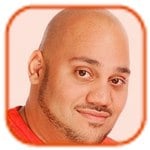 Posted by Andru Edwards Categories: News
It has just been announced that Amazon has purchased the vastly popular Internet shoe retailer Zappos for $850 million. The sale, confirmed in a letter sent from Zappos CEO Tony Hsieh to his employees, was for $807 million in Amazon stock, plus $40 million in cash and restricted stock.
Amazon CEO Jeff Bezos has also given some feedback on the acquisition as part of a video that he put out today, embedded above.
You can check out the full press release, after the break.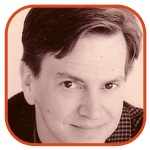 Posted by Tom Mason Categories: Editorials

I don't know John Ostrander at all. If I've met him at a convention, I've surely forgotten it just as he's surely forgotten me. I've only read his comics.
And I've really liked the comic books he's written. His Grimjack – with artist Tim Truman - was one of the Top 10 independent comics to explode out of the Direct Market back in the 1980s. And a long run on The Spectre with artist Tom Mandrake remains a favorite, topping the Michael Fleisher run for me. Star Wars: Republic and Wasteland are just a couple of his other works. John was one of those early First Comics creators who seemed to come out of nowhere and then moved over to DC, Marvel and Dark Horse afterwards.
Now, the word is that he's struggling, fighting off glaucoma and doctors are rallying to save his eyesight. But like most people these days, he lacks both insurance and the money necessary to pay for the continuing treatments out of pocket.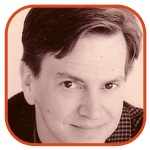 Posted by Tom Mason Categories: Editorials

How can it be anything other than a great week when the internets are packed with Malin Akerman swimsuit pictures, an appreciation of classic Superman artist Wayne Boring, a look at best and worst futuristic cop cars, British comics legend Leo Baxendale talking about himself and Bash Street, and Shaolin Robots? Well, it just doesn't get any better. Read and click your weekend away!
WATCHMEN'S MALIN AKERMAN: The boys (and girls) over at Short List know exactly what fanboys want. They've put up a five-click gallery of Malin Akerman (you might know her as Silk Spectre from Watchmen) in the latest swimwear. She looks like she eats right, gets her precious eight hours of sleep, and exercises. It's the next best thing to Watchmen 2.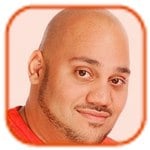 Posted by Andru Edwards Categories: Handhelds, Wireless / WiFi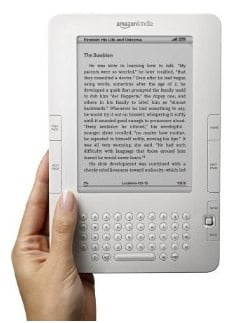 I have no idea what to even say about this, other than that we are severely, severely disappointed with Amazon and how they are allowing their publishers to treat Kindle users. In a nuthsell, Kindle users who purchased George Orwell's 1984 and/or Animal Farm found yesterday that those two titles had mysteriously disappeared from their Kindles, and that they were credited $.99 for each purchase. Why? That's because the publisher decided that they no longer wanted to sell the books on the Kindle Store. Now, that's all fine, but did they really have to take it away from those who had already made the purchase?
The Kindle edition books Animal Farm by George Orwell. Published by MobileReference (mobi) & Nineteen Eighty-Four (1984) by George Orwell. Published by MobileReference (mobi) were removed from the Kindle store and are no longer available for purchase. When this occured, your purchases were automatically refunded. You can still locate the books in the Kindle store, but each has a status of not yet available. Although a rarity, publishers can decide to pull their content from the Kindle store.
Click to continue reading Amazon Kindle-Gate: Purchased copies of Orwell's Animal Farm and 1984 disappear
Read More

| Amazon Kindle Mysterious Orwell Refunds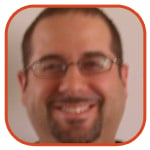 Posted by David Torres Categories: Reviews, Marvel Comics
Rating: ***
With the release of Captain America: Reborn the main ongoing storyline of the death, and now rebirth of Cap will be told there. With issue #601 of the regular monthly title we get a stand alone story by Cap writer Ed Brubaker and veteran comic artist Gene Colan. I'm going to put my neck out and say I didn't like Mr. Colan's artwork here. I did a Google search and was checking out some of his previous work on Daredevil, Howard the Duck and Tomb of Dracula and thought his work then was very good, but I just wasn't digging his work here. The cover of this issue is a good example of what I didn't like. Cap almost doesn't seem to have a neck in this illustration and the wings on his mask protrude out too much for my taste.
As for the story, Brubaker tells a nice little stand alone story about Cap and Bucky fighting vampires during World War II. The story is presented as a flashback where we see Bucky as the Winter Soldier talking to Nick Fury relating a story about soldiers turning on their own. The story takes place in Bastogne, Belgium in February of 1945. Bucky and Cap find an American soldier dying in an old house. The soldier tells Cap how much he admires him as Cap tries to comfort him as he dies. But the soldier is not truly dead, he was bitten by a vampire and the "dead" body is resurrected into a vampire. Cap and Bucky battle the vampire soldier and end up killing him.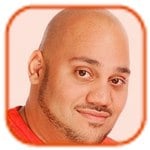 Posted by Andru Edwards Categories: Downloadable Content, Features, Microsoft, Xbox 360, Xbox Live, Xbox Live Arcade, Xbox Live Marketplace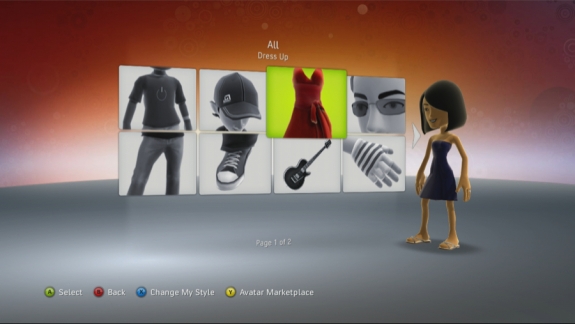 Lucky us, we are getting early access to the Xbox 360 Fall 2009 Dashboard Update this coming Monday. We will bring you all our thoughts on everything we are able to try out. We have a list of stuff we will have access to on Monday, which you can see after the jump, but we were also able to put together a gallery of some of the things we will be playing with as well. You can find all those images over in our Xbox 360 Fall 2009 NXE Dashboard Update Preview Gallery.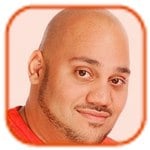 Posted by Andru Edwards Categories: Travel, Videos
For all of you who thought that the compass inside the iPhone 3GS was just a waste, think again. We've seen some apps that will be making use of the compass in ways you never thought possible, and one such app is New York Nearest Subway. Developed by acrossair, New York Nearest Subway is best explained as an augmented reality app that overlays information on top of a real-world view. You pull up the app, and the camera view is shown, with information telling you about which direction to walk to get to the nearest train station. It is truly genius. Hit the video above to see it in action. It's not available just yet, but once it is, we will let you know.
You use this app alongside Exit Strategy NYC, and you are golden.
© Gear Live Inc. – User-posted content, unless source is quoted, is licensed under a Creative Commons Public Domain License. Gear Live graphics, logos, designs, page headers, button icons, videos, articles, blogs, forums, scripts and other service names are the trademarks of Gear Live Inc.