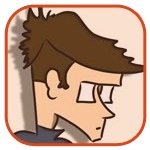 Posted by Kris Madden Categories: Movies
Congratulations to all our winners!
Bronze Medal
Army of Darkness - Recut Trailer "2009 Comedy style"

GCsthedarkknight brings a summer-comedy spoof on the film. It has its moments of genius and charm, but the soundtrack does not sync up together all throughout the clip, removing the suspension of disbelief that this could be a real trailer. Regardless of little aspects like this, it still makes me laugh every time, and it deserves points for that. Most important though, this video deserves its place on our "Best of," because it is definitely a cut above the rest of the Army of Darkness mash ups. And that says a lot.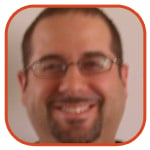 Posted by David Torres Categories: Reviews, DC Comics
Rating: *** 1/2*
By the end of the mini-series Final Crisis: Legion of Three Worlds, writer Geoff Johns resurrected two recently deceased super-heroes: Kid Flash and Superboy. With this issue we see another resurrection as well with the return of the long running DC title Adventure Comics. The original book ran from 1938 to 1983 and featured numerous adventures of secondary DC super-heroes. Some of the characters that were featured in the title were stories about Superboy and the Legion of Super Heroes. With the return of Adventure, we will be seeing new stories featuring both Superboy and the Legion once again.
The difference here of course is where the original Adventure Comics showcased tales of a young Clark Kent as Superboy, this series will focus on Conner Kent who is a genetically created clone of Superman and Lex Luthor. In this issue we see Conner return to Smallville to live with Superman's mom Martha Kent. Since he's partially a clone of Superman, he's also calling her Ma.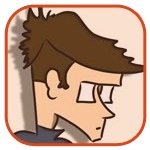 Posted by Kris Madden Categories: Reviews
The animation I created above, was done using FlipBook. The website has a fun interface for creating little cartoons the really old-fashioned way. You will need to draw every frame from scratch. You cannot copy, paste, import, etc. You can use your previous frame, but that is all. The program is very basic, but its these limitations that have spawned a series of beautiful animations from user submissions. The little cartoon I did contains 76 frames.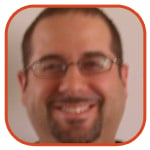 Posted by David Torres Categories: Reviews, DC Comics
Rating: *** 1/2*
Non-stop action. Great artwork. A great story. The Blackest Night mini-series continues this week with another great issue by Geoff Johns and Ivan Reis. In the last issue we saw the murder of Hawkman and Hawkgirl and their resurrection as Black Lanterns. In this issue, more of the dead rise to become Black Lanterns as we see Aquaman's body rise to become a Black Lantern along with Aquagirl and Dolphin. They battle Aquman's wife Mera and the former Aqualad Tempest (worst super-hero name ever!). In another shocking turn of events, Tempest gets killed and becomes a Black Lantern. I'm curious to see how all of these dead heroes will be resurrected as I assume Tempest, Hawkman, Hawgirl, and anyone else who gets turned into a Black Lantern won't stay dead by the end of the series.
In an interesting twist, the super-hero Boston Brand aka Deadman, sees his body become a Black Lantern, but his spirit form is not effected. His story continues in Blackest Night: Batman which also comes out this week. Some members of the DC magic community: Spectre, Zatanna, Blue Devil, and the Phantom Stranger, become interested in what has happened to Brand and come to investigate his grave. They are greeted by none other than Pariah of Crisis on Infinite Earths who is now a Black Lantern. From his body bursts numerous Black Lantern rings. They do not effect any of them except the Spectre as the ring turns Crispus Allen the current host of the Spectre into a Black Lantern. In a stunning splash page by Reis, we see the Spectre as a giant Black Lantern screaming that he wants Hal Jordan back. Very cool.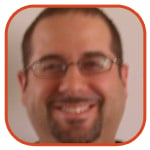 Posted by David Torres Categories: Editorials, Reviews, Marvel Comics
Addendum: The writer of the following article regrets the oversights that were made while writing this post - both comic book and political related. The writer intends to be more careful in the future to adhere to the core subject of Comix 411, which is comic books, and not personal political opinion. Thank you.
Rating: *** 1/2*
The relaunch of the Ultimate Universe continues with Ultimate Comics Avengers. There have been three separate Ultimate Avengers series (then known just as The Ultimates). I read and enjoyed the first series, which was written by Mark Millar, who is also the writer of this new series. Since the premiere of that first series and the recent mini-series Ultimatum, numerous characters have died including: Wasp, Hank Pym, Black Widow, the Scarlet Witch, and Quicksilver. The remaining members of the team will make up the current team: Captain America, Iron Man, Hawkeye, Thor, and Nick Fury.
Before I give my review of this issue, I want to give a little back story on my feelings about Mark Millar. I made a conscious decision not to pick up The Ultimates after the second series. Why? Because of Mark Millar's political beliefs. Many creators within the comic book world are liberal - which is fine, but I think that Mr. Millar leans more to the left than a liberal. I think he's a communist.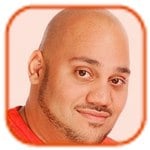 Posted by Andru Edwards Categories: Handhelds, HDTV, Microsoft, Music, Portable Audio / Video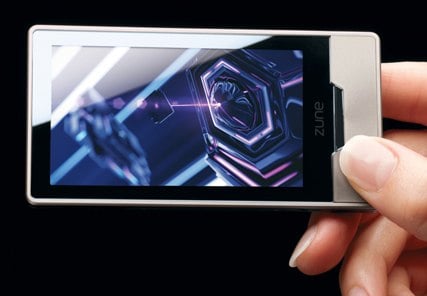 That's right, Microsoft has finally let the cat out of the bag on all the Zune HD info we've been craving, and we've got the full scoop for you right here. First and foremost, the Zune HD goes on sale on September 15, and will be available in 16GB and 32GB size capacities. The two units are identical in every way, other than storage capacity, so let's run down some of those specs.
Built-in HD Radio receiver
720p HD video output through a premium dock (costs extra)
OLED touchscreen: 3-3-inches, 16:9, scratch-resistant glass
Built-in 802.11b/g Wi-Fi
Web browser
NVIDIA Tegra low-power HD processor
The Onyx Black 16GB Zune HD will sell for $219.99, while the Platinum Silver 32GB model will sell for $290 - compare that to the $299 and $399 prices for the 16GB and 32GB iPod touch, respectively. If you aren't down with black or platinum, wait until September 15, and you'll be able to pick from five other colors through the Zune Originals program. We've got even more specs for you after the cut, but if you've heard all you needed to hear and want to pre-order the device immediately, head on over to Amazon where you can find the 32GB Silver Zune HD, as well as the 16GB Black model.
Click to continue reading It's official: Zune HD launching September 15, $220 16GB, $290 32GB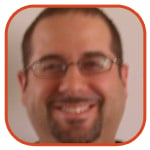 Posted by David Torres Categories: Reviews, Marvel Comics
Rating: ****
Marvel's Ultimate line of comic books began in the year 2000. It was an attempt to get new and young readers on board without them having to jump in and figure out the years of confusing continuity that's existed before. I wasn't collecting comics at the time when issue one of Ultimate Spider-Man came out, but I decided to pick up the first few issues. I thought it was okay. In my opinion, I think Ultimate Spider-Man really took off after the first story arc. The comic lasted for over one hundred issues and there were some moments where I lost interest in the book. I think I stopped collecting around the time Ultimate Moon Knight showed up. However, I got back into the title when writer Brian Michael Bendis introduced his own take on the Clone Saga for the title. I don't know what it is about clones and Spider-Man that makes me go crazy. The Clone Saga got me to pick up Ultimate Spider-Man again and now it's done it again with the regular Spider-Man book.
After the Ultimate Clone Saga ended, I dropped the book and haven't read it since. With Ultimatum wrecking havoc in the Ultimate Universe, Marvel decided to cancel all of their Ultimate books and relaunch two of them with new number one issues. So Ultimate Spider-Man is now Ultimate Comics Spider-Man and The Ultimates is now the Ultimate Comics Avengers. So does Bendis deliver the goods once again with this new Ultimate Spidey title? You betcha!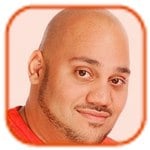 Posted by Andru Edwards Categories: Bungie, First Person Shooters, Microsoft, Screenshots, Xbox 360, Xbox Live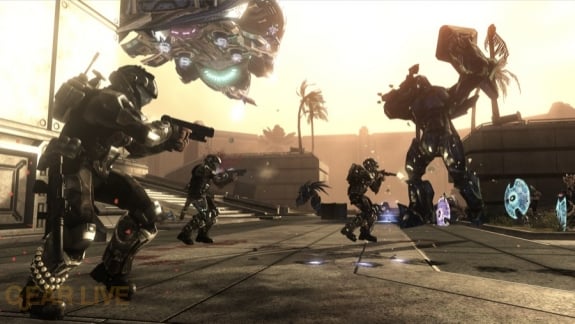 One of the biggest updates coming in Halo 3: ODST is the addition of the Firefight mode. Firefight lets you team up with three other friends to take on round after round of enemies. It's a nice divergence from the standard Halo 3 multiplayer fare, and makes ODST a very attractive package. I was able to spend about 90 minutes playing Firefight yesterday, and I've gotta say, I can see this being a new favorite. Firefight is to Halo 3: ODST what Horde is to Gears of War 2 - it allows you to team up with friends against a common enemy, and it doesn't end until all four of you are dead at once.
We will have our Firefight impressions up in just a bit, but for now, check out all the screenshots we've amassed of the maps we were able to check out. There are definitely more, but what we've got for you is a look at Crater (Night), Security Zone, and Alpha Site. Have a look at our Halo 3: ODST Firefight Map Screenshot gallery.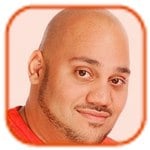 Posted by Andru Edwards Categories: Corporate News, Home Entertainment, Microsoft, Movies, Video Games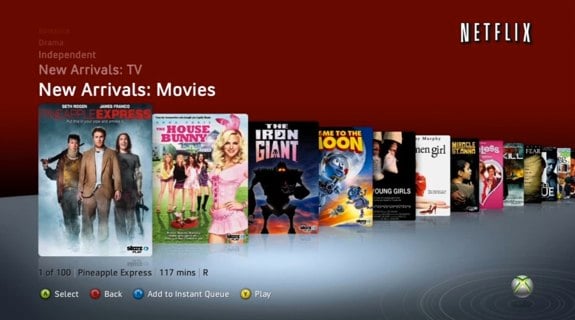 Over the past few weeks, we've heard rumblings that Netflix streaming would be coming to both the PS3 and Wii, but apparently, all that is now out the window, because Microsoft has been able to score an exclusive console partnership with Netflix. Read on:
Netflix Partnership

This exclusive partnership offers you the ability to instantly stream movies and TV episodes from Netflix to the television via Xbox 360. Xbox 360 will be the only game console to offer this movie-watching experience, available to Xbox LIVE Gold members who are also Netflix unlimited plan subscribers**, at no additional cost.

From the Netflix Web site, simply add movies and TV episodes to your instant Queue, which will appear automatically on the TV screen via Xbox 360. Once selected, movies will begin playing in as little as 30 seconds. In addition to instantly streaming Netflix movies to the TV, Xbox LIVE Gold members can browse and rate movies, fast-forward, pause and rewind, all using either their Xbox 360 Controller or Universal remote.
Now, of course, we assume this just means that the Xbox 360 gets an exclusive on full console integration. But hey, you can just go download PlayOn if you really want to access Netflix from your Playstation 3 or Wii. Problem solved.
Read More

| Xbox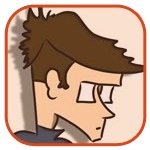 Posted by Kris Madden Categories: Editorials, Reviews, DC Comics
This is just too funny. The novelty book mirrors Rick Warren's Purpose Driven Life forty-day outline for understanding Batman's purpose in life. Rather than trying to say something clever about it, I decided to post chapter excerpts from the book. So, here they are:
Day 1: It All Starts With Batman

It's not about you, it's about Batman.

Or rather it's about thinking you're Batman. When you believe in a symbol, you become greater than what you actually are. As Batman said, "As a man I'm flesh and blood I can be ignored I can be destroyed but as a symbol, as a symbol I can be incorruptible, I can be everlasting." Or to quote Descartes, "I think I'm batman, there I am Batman".

For long years, Bruce Wayne traversed the globe looking for his purpose, coming up empty handed. It wasn't until he believed in something bigger than himself, that his life changed from being driven, to purpose driven…
Day 11: Becoming Batman

You're journey to becoming Batman, begins by arming yourself with knowledge you will need, at a later time, to escape from inescapable situations. As Batman says, "Fore-warned is fore-armed" and "An opportunity well taken is always a weapon of advantage."

Remember that with all the technology available to you, it will not always be able to save you. As the caped crusader once told his sidekick, "I'm afraid we're not going to get much help from the Batcomputer, Robin. It can't go back to prehistoric times." More often than not, Batman relies on his superior education and training to see him through various villainous snafus.

In following Batman's example, learn about the dangers of common every day items; as Batman said, "Bartender, a bit of advice. Always inspect a jukebox carefully. These machines can be deadly." Batman maintains this frame of mind, because "He who knows how to fear, Robin, knows how to proceed with safety.' A translation from the Latin."...
Day 19: Cultivating Useless Knowledge That Will Later Be Useful

As Batman, you must not only be well versed in common knowledge, but also in un-common knowledge. This includes learning ancient culture's uncommon dates and times, such as, "Oda wabba simba", which is, "Six o'clock in our nomenclature. In the 14th dynasty, the hour of the hyena. The time when ancient Egyptian super-criminals invariably struck!"

Memorization of an umbrella gun's mechanical functions and operations can also be handy, when needed to thwart villains. This deeper understanding of unusual weaponry physics, could save your life, as it has saved Batman's many a time. In one instance, he explained his foreknowledge to Robin, saying, "I observed the recoil of that umbrella gun. Obviously, its angular momentum was inadequate for the mass of a real bullet." ...
Day 28: Understanding Batman

Batman lives his life by a moral code of uprightness and persistent pursuit of truth and justice in all of his acts. He put it best, when he says, "In the end, veracity and rectitude always triumph." He places emphasis on being early, rather than late, saying, "Better three hours too soon than a minute too late." Always remembering there was "No time to tarry, lest we forget, lives are at stake."

In this way, Batman lives his life consistently ahead of the curve, prepared for whatever life may throw at him. In understanding how Batman prepares for life, we understand how he lives life. Let us not forget, "He who hath life hath time. A proverb worth remembering."...
© Gear Live Inc. – User-posted content, unless source is quoted, is licensed under a Creative Commons Public Domain License. Gear Live graphics, logos, designs, page headers, button icons, videos, articles, blogs, forums, scripts and other service names are the trademarks of Gear Live Inc.