Rating: *
I collect about twelve titles each month - not including mini-series and one-shots. I collect the stuff that really interests me and normally I'm not disappointed. A lot of my reviews for comics are positive. On the four star rating system, I normally give a comic I've read three to three and a half stars. Since I began writing reviews for Comix 411, there have been a few comics that I've reviewed that have disappointed me. Those comics have received two stars or two and a half. I have never given a comic book, a one star - until today.
Last year DC announced that they would be canceling Birds of Prey. After it was revealed that Dick Grayson would be the new Batman, another announcement was made regarding the collection of Bat-Family books for DC Comics. One of the books that would be debuting would be a new monthly Batgirl title. Leaks began hitting the Internet that there would be a new girl under the mask. Some began to think, with the cancellation of Birds of Prey, Barbara Gordon would be returning to the role of Batgirl in the new title. So who is the new Batgirl? Well it's none other than Stephanie Brown aka The Spoiler, the former super-hero girlfriend of Timothy Drake Wayne aka Red Robin.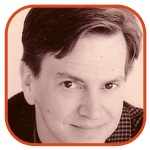 Posted by Tom Mason Categories: Editorials
Okay, so you can't get a job at one of the big East Coast or West Coast comic book companies. Oh well, there are plenty of other opportunities out there. Have you ever thought of Chicago? Maybe the Evanston Campus of a major university?
The Library at Northwestern University is looking for a Library Assistant to catalog their comic book and underground comix collections in their "Department of Special Collections and University Archives."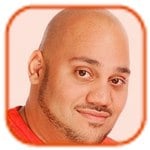 Posted by Andru Edwards Categories: PlayStation 3, Sony
One of the worst-kept secrets in the past few months has finally been confirmed, as Sony has finally announced their newer, slimmer PS3. Affectionately known as the PS3 Slim to gamers, the new PS3 is smaller, lighter, and has "all the same features" as the current PS3, according to Sony. Of course, after some digging, we did find that the PS3 Slim won't support installing Linux on the system like its larger brethren does…but we're guessing that not too many of you will cry over that. The PS3 Slim will also use 34% less power, and takes up 32% less space than the existing PS3. All this goodness will be available this September for $299. If you want to pick up one of the larger PS3s, those will be available in stores at a new low price, with the 80GB model selling for $299, and the 160GB model selling for $399. The PS3 Slim will pack in a 120GB hard drive.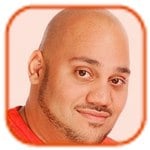 Posted by Andru Edwards Categories: Full Episodes, Gizmatic, Features, Handhelds, HDTV, Microsoft, Podcasts, Portable Audio / Video, Videocasts, Videos, Wireless / WiFi
We were able to spend some quality time with the Zune HD a couple of days ago, and we put together this video walkthrough of the interface on the device. Unfortunately, we weren't connected to Wi-Fi, so we weren;t able to show web browsing, downloading from the Marketplace, or Social, but this gives you a really good idea of what to expect when you get pick up your Zune HD (available for pre-order now) come September 15th.
Our favorite feature? I'll probably be using the pinned items on the side quite a bit, especially for the recently synched stuff. Quick access to things like that have been much needed on touch devices. A runner up would have to be the quick scroll in the music browser. Again, it saves you on just quickly swiping a bunch of times, hoping to get to the right spot.
All in all, we're impressed. Of course, we will have a full Zune HD review when we get our own device. For now, be sure to read up on everything we know about the Zune HD.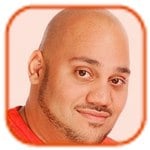 Posted by Andru Edwards Categories: Accessories, Announcements, Features, Hot Deals, PC / Laptop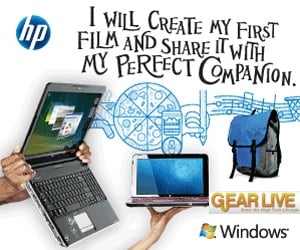 We realize that it's been a few weeks since our last giveaway, so we are back with a vengeance this time around. As part of HP's Back to School: Better Together campaign, we are a part of 25 different sites that are giving away a bunch of portable computing technology to one lucky winner. So, what's up for grabs? Take a look:
One HP dv6 notebook: Intel Core 2 Duo P7350, Windows Vista Ultimate, 4GB RAM, 500 GB Hard Drive, Blu-ray drive
One HP Mini 110 netbook: Intel Atom 270, Windows XP, 1GB RAM, 10-inch display
A customized Gear Live Timbuk2 bag
Syncables software pre-installed on the notebooks, for hassle-free synchronization between the two
Sounds good, right? We've made entering super-easy. Here's how to throw your name into the hat:
That's it! Our contest runs from today through August 20, at 11:59 PM PDT. As long as you've completed the above requirements by that time, you are entered. The winner will be picked randomly, and contacted through Facebook messaging, and will need to respond within 48 hours, or else another random entry will be selected as the winner. This contest is open to anyone, as long as you live on planet Earth, so you non-US residents, feel free to play along.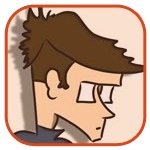 Posted by Kris Madden Categories: Movies
Congratulations to all our winners!
Bronze Medal
Army of Darkness - Recut Trailer "2009 Comedy style"

GCsthedarkknight brings a summer-comedy spoof on the film. It has its moments of genius and charm, but the soundtrack does not sync up together all throughout the clip, removing the suspension of disbelief that this could be a real trailer. Regardless of little aspects like this, it still makes me laugh every time, and it deserves points for that. Most important though, this video deserves its place on our "Best of," because it is definitely a cut above the rest of the Army of Darkness mash ups. And that says a lot.
Rating: *** 1/2*
By the end of the mini-series Final Crisis: Legion of Three Worlds, writer Geoff Johns resurrected two recently deceased super-heroes: Kid Flash and Superboy. With this issue we see another resurrection as well with the return of the long running DC title Adventure Comics. The original book ran from 1938 to 1983 and featured numerous adventures of secondary DC super-heroes. Some of the characters that were featured in the title were stories about Superboy and the Legion of Super Heroes. With the return of Adventure, we will be seeing new stories featuring both Superboy and the Legion once again.
The difference here of course is where the original Adventure Comics showcased tales of a young Clark Kent as Superboy, this series will focus on Conner Kent who is a genetically created clone of Superman and Lex Luthor. In this issue we see Conner return to Smallville to live with Superman's mom Martha Kent. Since he's partially a clone of Superman, he's also calling her Ma.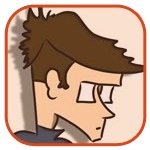 Posted by Kris Madden Categories: Reviews
The animation I created above, was done using FlipBook. The website has a fun interface for creating little cartoons the really old-fashioned way. You will need to draw every frame from scratch. You cannot copy, paste, import, etc. You can use your previous frame, but that is all. The program is very basic, but its these limitations that have spawned a series of beautiful animations from user submissions. The little cartoon I did contains 76 frames.
Rating: *** 1/2*
Non-stop action. Great artwork. A great story. The Blackest Night mini-series continues this week with another great issue by Geoff Johns and Ivan Reis. In the last issue we saw the murder of Hawkman and Hawkgirl and their resurrection as Black Lanterns. In this issue, more of the dead rise to become Black Lanterns as we see Aquaman's body rise to become a Black Lantern along with Aquagirl and Dolphin. They battle Aquman's wife Mera and the former Aqualad Tempest (worst super-hero name ever!). In another shocking turn of events, Tempest gets killed and becomes a Black Lantern. I'm curious to see how all of these dead heroes will be resurrected as I assume Tempest, Hawkman, Hawgirl, and anyone else who gets turned into a Black Lantern won't stay dead by the end of the series.
In an interesting twist, the super-hero Boston Brand aka Deadman, sees his body become a Black Lantern, but his spirit form is not effected. His story continues in Blackest Night: Batman which also comes out this week. Some members of the DC magic community: Spectre, Zatanna, Blue Devil, and the Phantom Stranger, become interested in what has happened to Brand and come to investigate his grave. They are greeted by none other than Pariah of Crisis on Infinite Earths who is now a Black Lantern. From his body bursts numerous Black Lantern rings. They do not effect any of them except the Spectre as the ring turns Crispus Allen the current host of the Spectre into a Black Lantern. In a stunning splash page by Reis, we see the Spectre as a giant Black Lantern screaming that he wants Hal Jordan back. Very cool.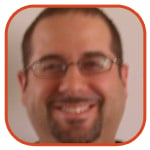 Posted by David Torres Categories: Editorials, Reviews, Marvel Comics
Addendum: The writer of the following article regrets the oversights that were made while writing this post - both comic book and political related. The writer intends to be more careful in the future to adhere to the core subject of Comix 411, which is comic books, and not personal political opinion. Thank you.
Rating: *** 1/2*
The relaunch of the Ultimate Universe continues with Ultimate Comics Avengers. There have been three separate Ultimate Avengers series (then known just as The Ultimates). I read and enjoyed the first series, which was written by Mark Millar, who is also the writer of this new series. Since the premiere of that first series and the recent mini-series Ultimatum, numerous characters have died including: Wasp, Hank Pym, Black Widow, the Scarlet Witch, and Quicksilver. The remaining members of the team will make up the current team: Captain America, Iron Man, Hawkeye, Thor, and Nick Fury.
Before I give my review of this issue, I want to give a little back story on my feelings about Mark Millar. I made a conscious decision not to pick up The Ultimates after the second series. Why? Because of Mark Millar's political beliefs. Many creators within the comic book world are liberal - which is fine, but I think that Mr. Millar leans more to the left than a liberal. I think he's a communist.
© Gear Live Inc. – User-posted content, unless source is quoted, is licensed under a Creative Commons Public Domain License. Gear Live graphics, logos, designs, page headers, button icons, videos, articles, blogs, forums, scripts and other service names are the trademarks of Gear Live Inc.