Rating: ***
When we were first given information about the Blackest Night min-series, we were told that this story would involve all of the various Ring Corps that exist in the universe. So far, we haven't seen much of them - only the Black Lantern rings racing across the universe and resurrecting the dead into Black Lanterns. That all changes with this month's issue of Green Lantern. All of the various ring colors are represented here, but the major feature of this issue is the battle between yellow ring leader Sinestro of the Sinestro Corps and Carol Ferris of the violet colored Star Sapphires Corps.
I've mentioned before that I'm not a long-time Green Lantern reader so I didn't know until recently that Carol Ferris was at one time a Star Sapphire. So the impact of her as a Star Sapphire again and her fighting Sinestro does have the same impact on me as a long-time reader would have. Still it's very cool. You don't normally have the girlfriend/wife of a super-hero becoming a hero herself and then fighting her boyfriend/husband's archenemy all that often. Have we ever seen Mary Jane get powers and fight the Green Goblin? So this is very cool and it adds a whole dynamic to the relationship of Hal Jordan, Carol, and Sinestro.
Rating: ***
After almost three months, The Flash: Rebirth series continues. I've liked this series so far, but this issue was very confusing. It reminded me of some comic book stories I read in the 90s where the story was very exciting, but I had no idea what was going on. I kind of felt that way here with this issue as I had to go over and re-read certain things to get a better grasp of what was going on - and as of right now, I'm still not 100% sure what's going on or how to explain it. However confusing the story may be, the action is intense and non-stop in this issue and with the action being presented by artist extraordinaire Ethan Van Sciver, you don't mind it as page after page showcase some amazing artwork.
In our last issue, the main villain of our story stood revealed and to no surprise it was Eobard Thawne the Reverse Flash, Professor Zoom. Okay. So from what I can understand, Thawne is responsible for infecting Barry with his current affliction of hurting speedsters. According to Thawne, he has created a negative Speed Force. It seems that when Barry was hit by lightning he created the Speed Force at that moment and now Thawne has created the negative Speed Force and it's the cause of Barry's disorder.
Rating: *** 1/2*
Grant Morrison continues his run on Batman and Robin with issue three of the Circus of Strange storyline. In our last issue, Damian had quit being Robin and went off alone to stop the Circus of Strange. His arrogance resulted only in him getting captured by the Circus' leader, a man by the name of Pyg.
When DC Comics decided to go in this direction of having a new Batman and Robin with Dick Grayson as Batman and Damian Wayne as Robin, they wanted to have a role reversal. Batman was always the dark character and Robin the lighter character. With Dick and Damian as the Dynamic Duo, the roles are reversed: Dick is the "light" and Damian is the "dark". I was interested in seeing if they could make this a success, but my feeling was that if Dick's Batman is portrayed as this happy go lucky crime fighter, the image of Batman would not work and readers would reject the idea of Dick as Batman and demand the return of Bruce Wayne to the role.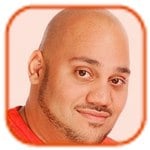 Posted by Andru Edwards Categories: Handhelds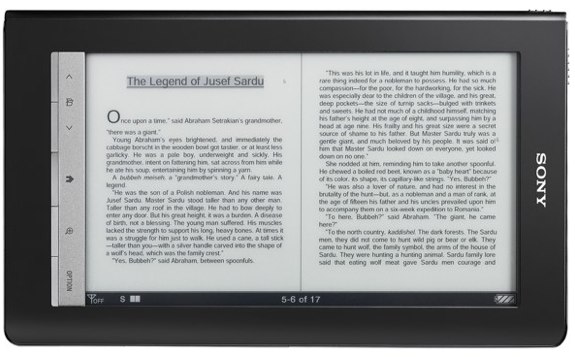 Earlier this morning, Sony announced their Reader Daily Edition, which sits at the top of the line of the Sony Reader ebook reader family. The Sony Reader Daily Edition boasts a seven-inch touchscreen with 16 shades of gray, and like the Amazon Kindle, it has 3G access built-in for purchasing books from the Sony eBook Store. The 3G connection is provided by AT&T.
You'll be able to get your hands on the Sony Reader Daily Edition this December for $400, and it'll be compatible with the new eBook Library 3.0 software, which now supports Macs. Even better though, and what sets this apart, is that there is a built in library finder services, and it lets you check out ebooks from local public libraries, at no cost. You just need a library card, find the books you want, and go to the library to get them loaded onto the Reader Daily Edition. The New York Public Library is one of the big launch partners, but "thousands more" will be available as well. When you check out a book, you get between 2-4 weeks to read it before it expires on the device. A huge advantage over what the Kindle offers, which is 100% paid content.
I don't know about you, but we are fairly excited about this one.
Click to continue reading Sony announces Reader Daily Edition: Touchscreen, free library ebook checkouts
Read More

| Sony Reader Daily Edition Release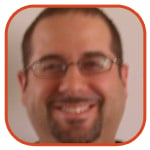 Posted by David Torres Categories: Reviews, Marvel Comics
Rating: ***
The return of the Chameleon continues. In the last issue of Amazing Spider-Man, the Chameleon captured Peter Parker and stole his identity—it appears as if Peter has also been killed. This issue follows the Chameleon as he impersonates Peter Parker. The Chameleon goes about Peter's life discovering all of things that make Peter tick, from his new job working for J Jonah Jameson to his relationship with Mary Jane. He also decides to take advantage of the situation as he ends up sleeping with Peter's roommate Michelle Gonzales. How that will all play out when the real Peter Parker returns should be interesting.
Although this isn't the real Peter sleeping with Michelle, it still bothers me to see Peter hooking up with another woman—it's like he's cheating on MJ. I hope that they eventually put them back together; there's too much history there for them not to be together.
"Peter's" first Jameson assignment is to take pictures of Jonah with the returning war hero Flash Thompson. Since I haven't been reading Spider-Man until recently, this was all new to me as far as Flash goes. I like that they've made him into a veteran and have him disabled—this adds something new to the character that can bring about some great drama.
Rating: *
I collect about twelve titles each month - not including mini-series and one-shots. I collect the stuff that really interests me and normally I'm not disappointed. A lot of my reviews for comics are positive. On the four star rating system, I normally give a comic I've read three to three and a half stars. Since I began writing reviews for Comix 411, there have been a few comics that I've reviewed that have disappointed me. Those comics have received two stars or two and a half. I have never given a comic book, a one star - until today.
Last year DC announced that they would be canceling Birds of Prey. After it was revealed that Dick Grayson would be the new Batman, another announcement was made regarding the collection of Bat-Family books for DC Comics. One of the books that would be debuting would be a new monthly Batgirl title. Leaks began hitting the Internet that there would be a new girl under the mask. Some began to think, with the cancellation of Birds of Prey, Barbara Gordon would be returning to the role of Batgirl in the new title. So who is the new Batgirl? Well it's none other than Stephanie Brown aka The Spoiler, the former super-hero girlfriend of Timothy Drake Wayne aka Red Robin.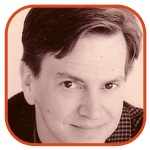 Posted by Tom Mason Categories: Editorials
Okay, so you can't get a job at one of the big East Coast or West Coast comic book companies. Oh well, there are plenty of other opportunities out there. Have you ever thought of Chicago? Maybe the Evanston Campus of a major university?
The Library at Northwestern University is looking for a Library Assistant to catalog their comic book and underground comix collections in their "Department of Special Collections and University Archives."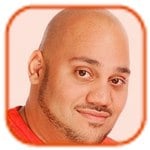 Posted by Andru Edwards Categories: PlayStation 3, Sony
One of the worst-kept secrets in the past few months has finally been confirmed, as Sony has finally announced their newer, slimmer PS3. Affectionately known as the PS3 Slim to gamers, the new PS3 is smaller, lighter, and has "all the same features" as the current PS3, according to Sony. Of course, after some digging, we did find that the PS3 Slim won't support installing Linux on the system like its larger brethren does…but we're guessing that not too many of you will cry over that. The PS3 Slim will also use 34% less power, and takes up 32% less space than the existing PS3. All this goodness will be available this September for $299. If you want to pick up one of the larger PS3s, those will be available in stores at a new low price, with the 80GB model selling for $299, and the 160GB model selling for $399. The PS3 Slim will pack in a 120GB hard drive.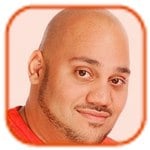 Posted by Andru Edwards Categories: Full Episodes, Gizmatic, Features, Handhelds, HDTV, Microsoft, Podcasts, Portable Audio / Video, Videocasts, Videos, Wireless / WiFi
We were able to spend some quality time with the Zune HD a couple of days ago, and we put together this video walkthrough of the interface on the device. Unfortunately, we weren't connected to Wi-Fi, so we weren;t able to show web browsing, downloading from the Marketplace, or Social, but this gives you a really good idea of what to expect when you get pick up your Zune HD (available for pre-order now) come September 15th.
Our favorite feature? I'll probably be using the pinned items on the side quite a bit, especially for the recently synched stuff. Quick access to things like that have been much needed on touch devices. A runner up would have to be the quick scroll in the music browser. Again, it saves you on just quickly swiping a bunch of times, hoping to get to the right spot.
All in all, we're impressed. Of course, we will have a full Zune HD review when we get our own device. For now, be sure to read up on everything we know about the Zune HD.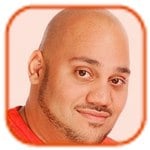 Posted by Andru Edwards Categories: Accessories, Announcements, Features, Hot Deals, PC / Laptop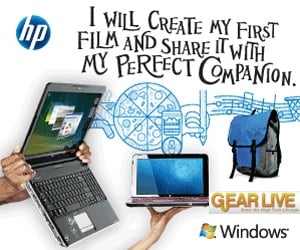 We realize that it's been a few weeks since our last giveaway, so we are back with a vengeance this time around. As part of HP's Back to School: Better Together campaign, we are a part of 25 different sites that are giving away a bunch of portable computing technology to one lucky winner. So, what's up for grabs? Take a look:
One HP dv6 notebook: Intel Core 2 Duo P7350, Windows Vista Ultimate, 4GB RAM, 500 GB Hard Drive, Blu-ray drive
One HP Mini 110 netbook: Intel Atom 270, Windows XP, 1GB RAM, 10-inch display
A customized Gear Live Timbuk2 bag
Syncables software pre-installed on the notebooks, for hassle-free synchronization between the two
Sounds good, right? We've made entering super-easy. Here's how to throw your name into the hat:
That's it! Our contest runs from today through August 20, at 11:59 PM PDT. As long as you've completed the above requirements by that time, you are entered. The winner will be picked randomly, and contacted through Facebook messaging, and will need to respond within 48 hours, or else another random entry will be selected as the winner. This contest is open to anyone, as long as you live on planet Earth, so you non-US residents, feel free to play along.
© Gear Live Inc. – User-posted content, unless source is quoted, is licensed under a Creative Commons Public Domain License. Gear Live graphics, logos, designs, page headers, button icons, videos, articles, blogs, forums, scripts and other service names are the trademarks of Gear Live Inc.