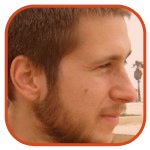 Posted by Brandon Gribin Categories: Action, Downloadable Content, Release Dates, Ubisoft, Xbox 360, Xbox Live, Xbox Live Arcade, Xbox Live Marketplace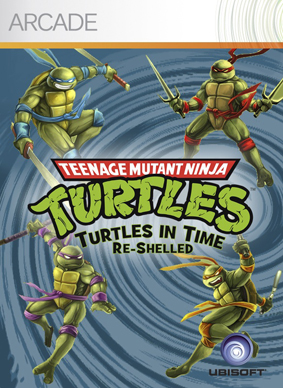 That's right, the arcade classic Teenage Mutant Ninja Turtles: Turtles in Time comes out tomorrow, August 5th, on Xbox Live Arcade - as part of XBLA's 'Summer of Arcade.'
Re-Shelled promises updated 3-D graphics with the same masterful gameplay. Four player co-op and survival modes will be available both online and locally.
It seems like if you played the 90's arcade title, you know what to expect. Still, keep your eyes peeled on the game's Metacritic page for reviews to start pouring in.
It'll cost you 800 Microsoft Points ($10.)
And by the way, here's XBLA's 'Summer of Arcade' Lineup:
OUT NOW: 'Splosion Man 800 Points ($10)
OUT NOW: Marvel vs. Capcom 2 1200 Points ($15)
August 5: TMNT: Turtles in Time Re-shelled 1200 Points ($15)
August 12: Trials HD 1200 Points ($15)
August 19: Shadow Complex 1200 Points ($15)
Read More

| Teenage Mutant Ninja Turtles: Turtles in Time Re-Shelled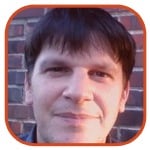 Posted by Mark Rollins Categories: Design, Transportation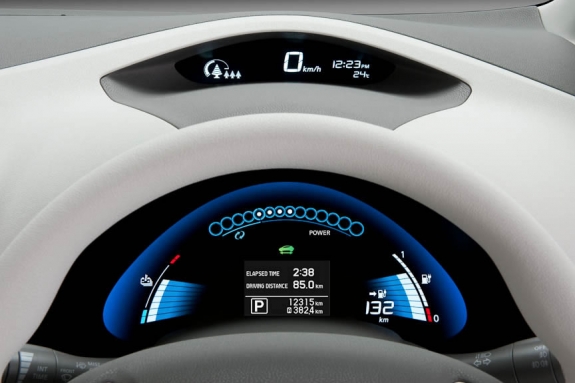 I think we all know that cars are one of the worst polluters on the planet today, and so I find it nice of Nissan to introduce the greener Leaf, a car that has zero emissions. The Nissan Leaf has a lithium ion battery-powered chassis that is good for 160km (100 miles) on a single charge. Best of all, its lack of a tailpipe can reduce one's "carbon footprint" significantly. I don't have a price for it yet, but it should be "affordable" to the family of five that it has room for. The car is slated to launch late next year in Japan, the United States, and Europe.
Read More

| Nissan Leaf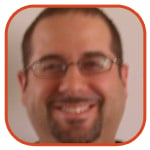 Posted by David Torres Categories: Reviews, DC Comics
Rating: ***
The first issue of the new Detective Comics featuring Batwoman as the lead character was very good. I was not expecting to like it, but I was very surprised at how good it turned out. Unfortunately, the second issue did not thrill me as much the first one did. This issue wasn't bad, in fact it was pretty good. I just didn't enjoy it as much as I did the last one.
In the last issue we saw Batwoman was looking to find out who was the new leader of the Religion of Crime (ROC). She discovered that the new leader was a woman who looks like a Goth version of Lewis Carroll's Alice. The cliffhanger for the last issue had Batwoman confronting Alice and shooting her. We weren't sure if the gun was a real gun or not and I thought that if it was, it would be a cool twist to the Batman universe to have one of Bruce's "followers" use a gun. It would have been very cool if DC went this route and it would have added to the story of Dick Grayson now being Batman, but DC did not go in this direction as the gun that Batwoman used was not a real gun. It was a gun that shoots pepper spray bullets.
Batwoman takes Alice away from her minions and uses something to dilute the effects of the pepper spray. Batwoman wants to know what the ROC wants with her. In a very cool scene, artist J.H. Williams III does something I don't think I've ever seen before in a comic. He presents the POV of the story from the inside of Alice's mouth. There we see her fiddling around with a razor blade that she has in the inside of her mouth and then bites down on it and uses it as a knife to slash Batwoman in the face. Very cool. My hat is off to Mr. Williams on his work on this issue. The way he tells the story written by Greg Rucka is very different. It kind of reminds me of the work I saw Tony Harris do on the Starman title in the 90s.
And here we go with the final installment of Old Comic Book Convention Photos week. I think everyone knows what a "Booth Babe" is – she's the model-like girl at a convention who usually works in an exhibitor's display area or prowls around in front of it, chatting with potential customers and repeating all the talking points she's been given for the day. She might even be handing out product literature or free samples and you willingly take it because "Hey, a pretty girl is giving me stuff." You could always find booth babes at car shows, boat shows, and consumer electronics shows like CES. The same types of places where Adam West might show up to lean against one of the original Batmobiles.
Back in the 1990s, there was an explosion of booth babes at comic book conventions, usually at a publisher's booth. Sometimes they were actually on staff at the publishing company, sometimes not. Thanks to the explosion of Image Comics in the early 1990s, there was a tremendous increase in costumed characters as well – not the fans dressed in costume, but professional models, male and female, hired by the publisher to wear custom-made costumes based on characters in their books. They would hang around the booth or stroll around on the floor, mingling with the fans, driving traffic back to their booth and posing for "Hey! Look at me with a pretty girl at the convention!" photos with tubby fans in too-small X-Men t-shirts. Image had them, Harris Publications trotted out a couple of different Vampirellas, and other publishers jumped in.
Malibu Comics, always able to identify and then exploit a trend, had their own costumed characters with the launch of the Ultraverse in 1993.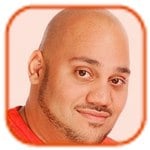 Posted by Andru Edwards Categories: Announcements, Features, Internet, Music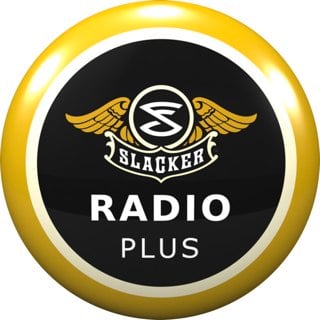 By now, you know that we are big fans of Slacker Radio's streaming music service. It has millions of songs in its catalogue, and real DJs actually control their channels, which means you get a great mix of songs that go well together. While Slacker is free, they also have a service called Slacker Radio Plus, which adds the following perks:
Unlimited Skips
Unlimited Song Requests
No Audio or Banner Ads
Complete Lyrics
Over 2 Million Songs
So here's what we are going to do - we are going to give away a 3-month subscription to five readers, and we are going to make it ridiculously easy to enter. All you need to do if become a fan of Gear Live on Facebook, and leave a comment on our wall. That's it. On Tuesday we will randomly select five people, and let them know that they've won.
Read More

| Gear Live's Facebook Page

Welcome to the next installment of a look into my scrapbook of oddball photos from the San Diego Comic Con, 1990s edition. Malibu Comics started publishing Evil Ernie, written by Brian Pulido and illustrated by Steven Hughes, in December 1991. Ernie was a fantastically psychotic character and it was easy to see that Brian had dreams of an empire – taking Ernie and growing it not only into a series of spin-off comics, but also creating a publishing company that could spread out into movies. I think Ernie started out as a screenplay, but I could be wrong.
At that time, Malibu was mostly a company that published only creator-owned material. Evil Ernie was a creator-owned property - Brian retained all rights and Malibu just had publishing rights. Once Brian's Malibu contract was completed, he launched not just Evil Ernie but a slew of other projects through his own company, Chaos! Comics.
Continuing to open up my little scrapbook of pre-digital convention photos, here are a couple related to Star Trek: Deep Space Nine, and dating back to Comic Con International/San Diego Comic Con 1993 when Malibu Comics was launching its ongoing monthly DS9 comic book series. The company had snuck in under DC's radar (DC had the other Star Trek rights) and snagged the license from Paramount. That was done by negotiating a top-of-the-market licensing fee and agreeing to certain sales guarantees. And that's why in addition to the ongoing monthly series, there were multiple mini-series, specials, annuals and various cover gimmicks; there needed to be a minimum of two ST:DS9-related titles shipping each month to justify the fees.
The first issue of ST:DS9 was launching in August of 1993 and it seemed like a great idea to bring in one of the cast for the Con, provided all the right people could make it happen.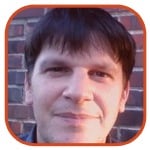 Posted by Mark Rollins Categories: Handhelds, Misc. Tech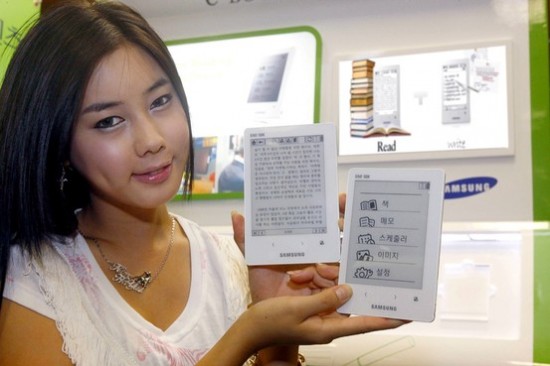 It may look as if the Kindle dominates the e-book reader market like the iPod dominates the PMP market (although, Plastic Logic seems to be breathing down Amazon's neck,) but customers that want to go for the non-number one e-book reader might want to check out Samsung's SNE-50K.
The SNE-50K, formerly the Papyrus, will have a 5-inch screen with a resolution of 600x800 pixels, weigh 6.5 ounces, and have 512MB of memory. It will also support handwriting recognition, and allow users to read text files, PDFs, and Microsoft Office documents.
Right now, the Samsung SNE-50K is planned to be released only in the South Korean market on July 29 for about $270. Samsung plans on creating a prototype to sell outside the country, which we'll likely see at CES.
Read More

| CNET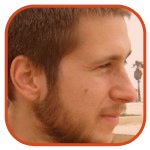 Posted by Brandon Gribin Categories: Games, Reviews, $0.99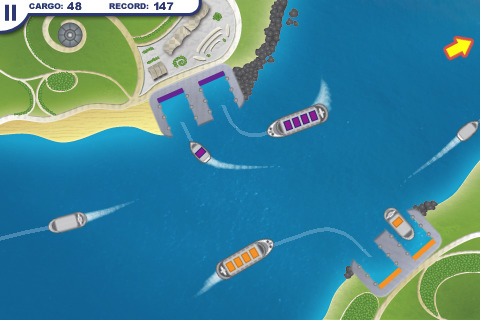 Confession: I'm hooked on Harbor Master. Sure, I've been hooked on a lot of iPhone games over the last year but Harbor Master has something to it that really keeps me constantly coming back for more.
The game's slightly similar to Flight Control - where you're tasked as an Air Traffic Controller and have to land as many planes as you can until they crash. You direct planes by drawing lines - ideally to a runway.
In Harbor Master, rather than directing planes, you're in charge of boats. Rather, boats with cargo. You draw paths for boats to dock - and wait as they unload cargo. After the cargo's unloaded, you direct the boats back off the screen into the mysterious off-screen sea. The game currently has five different levels with a new one promised every two weeks. Each level has a unique twist to it - one features pirates plotting to pillage your plunder, where you use a cannon to fend them off. In another, ships have different colored cargo that must be unloaded at different docks.
Read More

| Harbor Master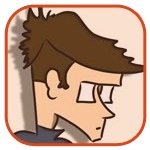 Posted by Kris Madden Categories: Editorials, DC Comics
BAT BROTH! That's right, not your household chicken broth, "Bat Broth" is "a special mixture of nutrients designed to quickly convert to energy under conditions of internal stress." It's no wonder Bruce Wayne is able to run a multi-billion dollar business and moonlight as a crime fighter, when he has the modern businessman's ultimate remedy.
I found out Bruce Wayne's secret soup at the The Great Batman Equipment Archive. The site takes a comprehensive look into the Dark Knight's "utility belt" of tricks; highlighting Batman's inventory from comics, video games, RPGs, films, scripts, books, websites, and TV shows. Most common items are Batman's tried and true "Batarang", "Grapple Gun", cape and cowl, but you'll be surprised to learn about other items (Besides "Bat Broth") the caped crusader carried with him from time to time.
© Gear Live Inc. – User-posted content, unless source is quoted, is licensed under a Creative Commons Public Domain License. Gear Live graphics, logos, designs, page headers, button icons, videos, articles, blogs, forums, scripts and other service names are the trademarks of Gear Live Inc.