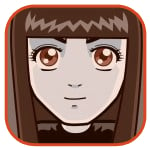 Posted by Sheila Franklin Categories: Cell Phones, Google, Handhelds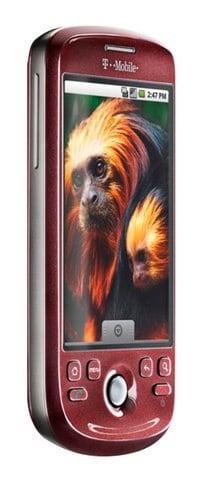 T-Mobile is already working on its next Google phone. So far a million of their G1s have sold since October. The myTouch 3G is set to debut in August. The new phone has a touchscreen but no keyboard like the G1 and will be priced at $199.00 with a 2 year contract. The software is free as Google would love to have Android for all phones. Both Verizon and Motorola seem to agree as they each have products in the works.
Read More

| ABC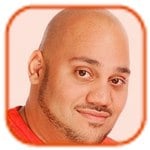 Posted by Andru Edwards Categories: Business Tools, News, Product Offers, Productivity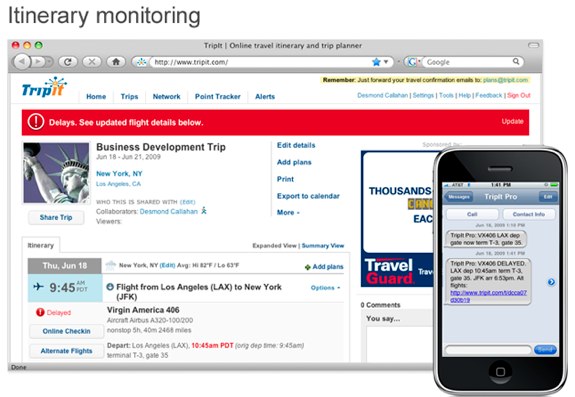 Make no mistake, we are huge fans of TripIt, and have been using the trip managing site for two years now. I'd always wondered when I would be able to pay for the excellent service, and that answer came with today's launch of TripIt Pro. TripIt Pro, first and foremost, stays on top of your flight plans and sends you text messages about flight delays, cancellations, and even gate changes (which is awesome.) In the event that a delay will mean you missing a connecting flight, TripIt will even let you know of alternate flights that will get you to your destination, including flight status and what seats are available. As you can see, TripIt is definitely trying to bring it with TripIt Pro.
According to the company, another much-requested feature has been added, that being a point tracker that keeps track of frequent flyer miles and hotel points that you rack up during travel. It's nice to have that in your travel dashboard. Lastly, there is the Inner Circle, which basically let's you set other specific TripIt members as contacts who can always view any of your itineraries, helpful for those of us with spouses or office assistants, where it would be helpful for them to just get those details without any action needed to be taken on your own.
TripIt Pro will cost $99 per year, and at that price, is well worth it if you travel often. Even better, though, is that from now through July 31, you can sign up and pay just $49 per year. If you sign up now, you will stay on a $49 per year price for every renewal period, until you cancel the service.
Read More

| TripIt Pro


Posted by Alex Lifschitz Categories: E3, Music, PlayStation 3, Reviews, Xbox 360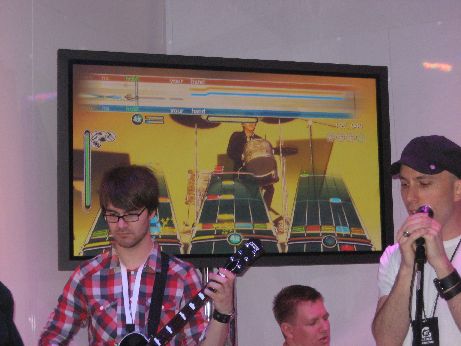 By now, you've likely seen the hubbub that surrounded the unveiling of The Beatles: Rock Band at the Microsoft presser. Hell, the two remaining Beatles even took time out of their busy schedule of rolling around in huge piles of money and prestige to come onstage for approximately 2 seconds and say how awesome it was. Where does it stand in the growing pantheon of music games, though? Does it innovate? Can it woo new fans? Is it safe? Will it blend?
Well, Harmonix, if nothing else, is dedicated to the music. That being said, they did a fantastic job of doing the Beatles justice, even going so far as to disguise their E3 booth as giant replica of Abbey Road. Yeah. They roll like that.
Hit the jump to check out our opinions on The Beatles: Rock Band.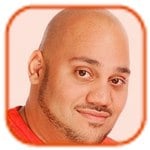 Posted by Andru Edwards Categories: Accessories, Internet, PC / Laptop, Peripherals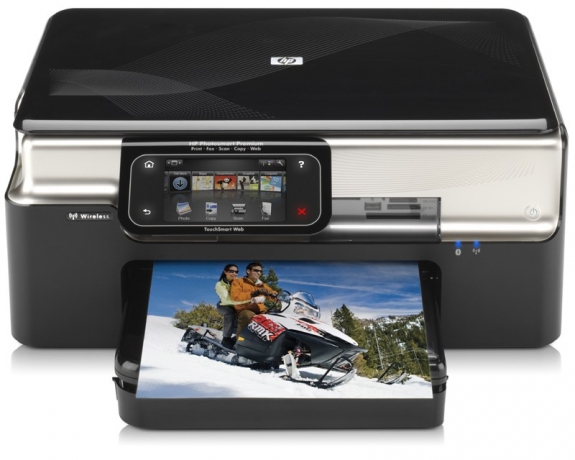 HP just unveiled their HP PhotoSmart Premium with TouchSmart Web home printer. While that is a mouthful to say, we know, it actually turns out to be pretty cool technology for those of us who do still rely on a printer. The easiest way to describe it is, imagine if your printer had an iPhone-like control panel that was connected to the Internet, and controlled both the printer and could control and pull up web data for printing. That is what HP has put together here. Through the magic of HP Applications, you'll be able to use the 4.33-inch control pad to pull up maps with directions, coupons, movie tickets, newspaper articles, are more. Even better, the apps are smart enough to know how best to print each piece of content, so all will usually look decent. If you have a Snapfish account, the printer can connect directly to that, and print photos…I know, thrilling. Luckily, the apps will be something that just about anyone can make, so the current limits that seem to be apparent as it pertains to which services you can use with this printer may actually fall to the wayside. The only barrier to companies spending time on making apps for this printer, though, are going to be in the numbers. The reason the Apple App Store has over 50,000 apps is because there are millions of iPhone and iPod touch units out there. We aren't so sure that people will be rushing to buy the HP Photosmart Premium with TouchSmart Web when it hits stores this fall, what with its $399 price tag, but hey, we are all for innovation, and HP has at least tried to do that with this product.
Read More

| HP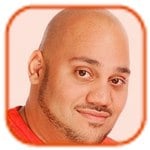 Posted by Andru Edwards Categories: Apple, Cameras, Cell Phones, Features, Handhelds, Portable Audio / Video, Product Reviews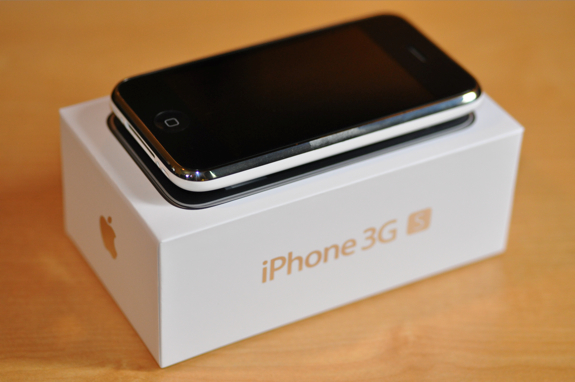 Since Apple announced the iPhone 3GS at WWDC 2009, the buzz has been non-stop. There are obviously those Apple fanboys that are hyping this as the Third Coming, as well as those who are a bit more skeptical as to if the speed boost is truly real, and truly worth it. Oh, and of course, the lead-up to the iPhone 3GS launch hasn't been without controversy, but AT&T stepped up in a big way to make it easier on iPhone 3G owners who want to upgrade without breaking the bank. So the question remains - is it worth it?

iPhone 3GS: The 'S' is for 'Speed'
Okay, so many of us were speculating that this phone would be called the iPhone video. After all, when video came to the iPod, it was called the iPod video, and video would certainly be the big feature if it was included in the third iPhone, right? Wrong. Video takes a back seat to speed when it comes to the iPhone 3GS. I know, that sounds all sorts of silly, but allow me to explain. Apple has been focused on optimizing and refining OS X, as evidenced by what we are seeing with Snow Leopard. Remember, the iPhone is based on OS X at it's core, and Apple wouldn't neglect bringing those refinements to their flagship mobile device.
That said, believe the hype. This phone is very noticeably faster than the iPhone and iPhone 3G—even if you have an iPhone 3G that is already running the faster iPhone 3.0 update. You are able to launch and quit the core apps in a snap. Internet speeds are faster. Launching those games that take a while to load is nowhere near as frustrating. And best of all, despite this being a "little thing," the little nagging stalls and overall lack of responsiveness are just gone.
Click to continue reading iPhone 3GS full review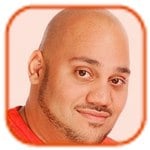 Posted by Andru Edwards Categories: Apple, Cell Phones, Features, Handhelds, Internet, Portable Audio / Video, Software
So, if you are wondering just how fast that iPhone 3GS really is, we've got something you may want to take a look at. In this video, we compare the speed of the iPhone 3GS at pulling up Gear Live in Mobile Safari, to that of an iMac doing the same in the latest version of Firefox. Forget about comparing iPhone 3GS browser speeds to the older iPhone 3G, this really shows off the power inside of the latest Apple smartphone.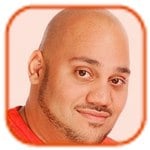 Posted by Andru Edwards Categories: Apple, Cell Phones, Corporate News, Handhelds, Portable Audio / Video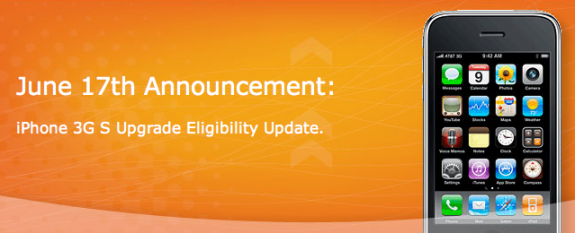 Earlier today we told you how AT&T impressed us by offering "best pricing" upgrades for iPhone 3G users to iPhone 3GS. Some wondered what would happen if they had already ordered the iPhone, especially if they bought it through the Apple Store. Turns out, Apple is already on top of it. I just got an email from the Apple Store Online team, letting me know that, within the next 5 days, I will get getting a $200 refund. You can see the entire text of the email after the break.
Click to continue reading Apple begins credit notifications for iPhone 3GS pre-orders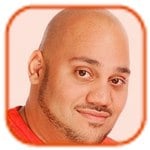 Posted by Andru Edwards Categories: Apple, Cell Phones, Corporate News, Handhelds, Videos
We have got to hand it to AT&T, as they've continued to impress us during this iPhone 3G S pre-launch period. Remember when we told you that iPhone 3G owners would pay a premium for iPhone 3G S at launch? Well there was a backlash on Twitter, Facebook, and just about every other social network you can think of, with iPhone 3G owners demanding that AT&T rethink their upgrade policy for these early adopters. It meant a difference of $200.
Of course, we figured that AT&T would ignore all of this, as iPhone 3G owners are under a contract that they agreed to, and AT&T wasn't doing anything but making them live up to those contract terms. However, AT&T has pretty much done the unthinkable, and is allowing iPhone 3G customer who are eligible for an early upgrade in July, August, or September to get the best pricing on the iPhone 3G S. In other words, if you bought an iPhone 3G last July, August, or September, you can pick up an iPhone 3G S for the $199/299 pricing model, rather than the $399/499 price that you are supposed to be paying.
Kudos, AT&T.
Read More

| AT&T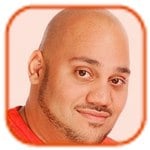 Posted by Andru Edwards Categories: Accessories, Corporate News, Nintendo, Wii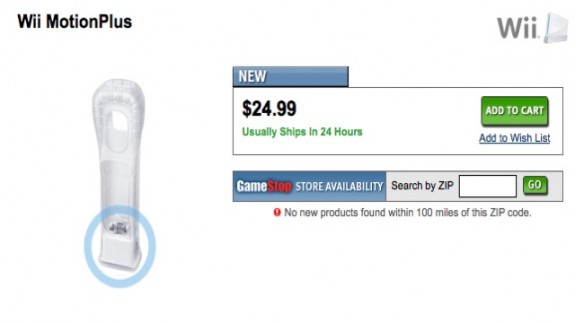 If you are in the market for the Wii MotionPlus, just make sure you stay away from GameStop. Why? Because they are charging you $5 more than any other retailer we've found that sells the device. Nintendo lists the Wii MotionPlus at a suggested retail price of $19.99. While it is just a suggestion, retails chains typically follow the suggested price. However, GameStop is charging $24.99 for the device. Save yourself $5, and buy the Wii MotionPlus at Amazon, cool?
Read More

| Wii MotionPlus on Amazon via Ars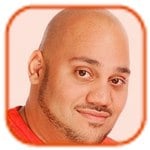 Posted by Andru Edwards Categories: Accessories, Apple, Cell Phones, Features, Handhelds, Product Reviews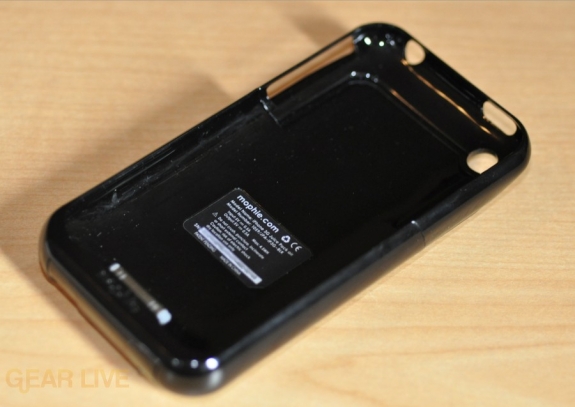 The Mophie Juice Pack Air is the latest iPhone 3G (and iPhone 3G S) battery pack to come out of Mophie, and is the follow-up to the Mophie Juice Pack 3G. We've actually been big fans of the Juice Pack 3G since it launched last year, as it's kept our iPhones running for just about twice as long as they normally would. FOr days during events like CES, that meant we could be checking email and texting all day and night without worrying about battery power dying. Of course, the Juice Pack 3G did have one drawback—its size. With the Juice Pack 3G on the device, it was just too big to fit anywhere comfortable, including a pants pocket. Looking to improve on that, Mophie has released the Juice Pack Air. Come on in for our full Mophie Juice Pack Air review, and be sure to enter our Mophie Juice Pack Air Giveaway!
Click to continue reading Mophie Juice Pack Air review
© Gear Live Inc. – User-posted content, unless source is quoted, is licensed under a Creative Commons Public Domain License. Gear Live graphics, logos, designs, page headers, button icons, videos, articles, blogs, forums, scripts and other service names are the trademarks of Gear Live Inc.