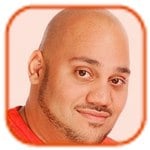 Posted by Andru Edwards Categories: Adventure, Bungie, First Person Shooters, Hot Deals, PlayStation 3, PlayStation 4, Xbox 360, Xbox One,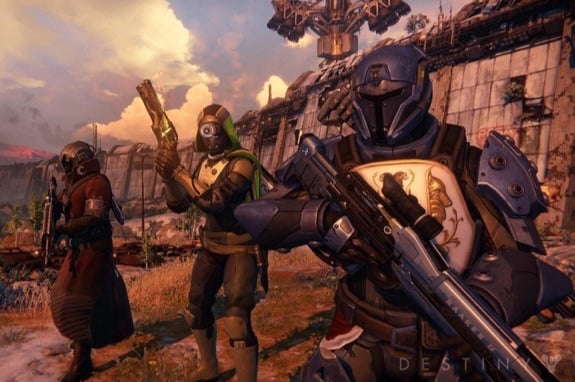 Bungie has just announced a stellar deal for Destiny buyers--if you pick up the digital version of Destiny for the Xbox 360 or Playstation 3, you get to download the next-gen digital version for Xbox One or Playstation 4 for free. That's two copies of Destiny for the price of one.
The deal applies to all Destiny content, too, so if you buy the Guardian edition of the game, or the Expansion Pass on Xbox 360 or PS3, you'll also get that same content on Xbox One or PS4 as well.
To be clear, those who take advantage of the promotion get to keep and use both versions of Destiny. The downloads will be tied to the same Xbox Live or PSN account, and as a result, you'll have to choose one ecosystem (Xbox or Playstation) for both copies of the game--you can't get it for PS3 and then get the Xbox One version, or vice versa. This is a great deal for those who still have an older console in a spare room and want to have Destiny playable on both.
If the above doesn't apply to you, you can still get a free copy of Destiny (or any other Xbox One game) this week!
Click to continue reading Get free copy of Destiny for Xbox One or PS4 with last-gen purchase
Read More

| Destiny Digital Upgrade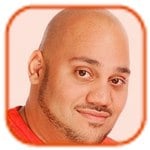 Posted by Andru Edwards Categories: Action, Electronic Arts, First Person Shooters, PlayStation 3, Xbox 360,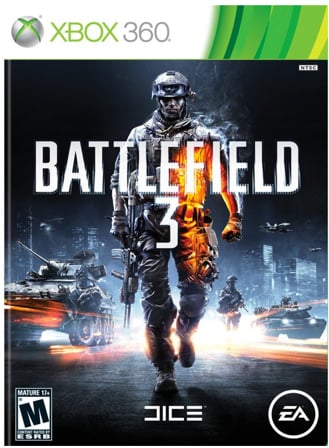 Electronic Arts said Monday that its Battlefield 3 game has sold five million units on a worldwide basis within its first week, the fastest-selling game in EA's history.
The company admitted to some server instability, however, but claimed it was minor: the average service uptime remained at 98.9 percent throughout the weekend, with only some "intermittent disruption of online services due to high volume," according to the developer.
Battlefield 3, the latest wartime first-person shooter title from DICE and Electronic Arts, arrived in stores on October 25th, launching the opening salvo in this fall's FPS conflict. Available for PC, PS3, and Xbox 360, Battlefield 3 arrives days before Infinity Ward's Call of Duty: Modern Warfare 3, which is slated for release on November 8th.
Click to continue reading Battlefield 3 sells 5 million copies in a week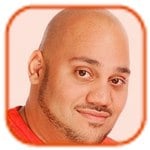 Posted by Andru Edwards Categories: Activision, First Person Shooters, PlayStation 3, Xbox 360,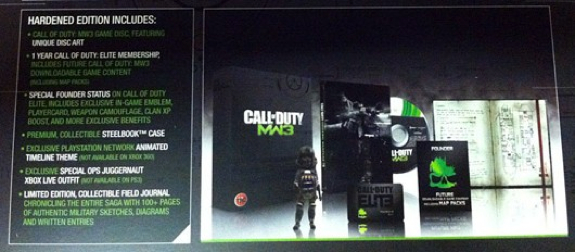 Details are leaking out for the contents of the ultra-deluxe Call of Duty: Modern Warfare 3 "Hardened Edition," the fancy name for what amounts to the collector's version of the game, which you can pre-order now on Amazon. And the news doesn't come a moment too soon for rabid Call of Duty fans: According to new predictions from publisher Activision-Blizzard, the latest title in the series is expected to sell even more pre-sale copies than its previous versions.
It's not as if Activision-Blizzard has remained blind to the popularity of its first-person-shooter franchise, however. A brand-new subscription service is expected to be released alongside the November launch of Call of Duty: Modern Warfare 3. Dubbed, "Call of Duty: Elite," the service will give gamers the option for signing up for a free account or "premium" access to the service for the cost of $50 a year, or nearly the cash equivalent of one brand-new Call of Duty title.
So what's the point? According to Activision-Blizzard's official announcement for Elite, the online network will contain, "a wide range of state-of-the-art services, exclusive entertainment programming and all-inclusive game content for less than the cost of any comparable online entertainment service currently in the market."
Click to continue reading Call of Duty: Modern Warfare 3 "Hardened Edition" details leak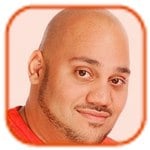 Posted by Andru Edwards Categories: Action, First Person Shooters, PC,
Developer Kuma Games has released an update to its first-person-shooter Kuma War 2 that allows gamers to protect—or kill—Osama Bin Laden. And this isn't just some Unreal Tournament-style skin job: No, Kuma Games has faithfully recreated a map based on the assault on Bin Laden's Abbottabad, Pakistan compound.
The mission, "Osama 2011," comes as the 107th and likely final update to the company's free squad-based first-person shooter. When joining the game, Kuma War players are automatically assigned to one of two teams for the final Bin Laden mission: U.S. Navy SEALS, tasked with killing Bin Laden and recovering the body, or Bin Laden defenders, who have to save Bin Laden from harm by eliminating all opposing players.
"At Kuma, we are very sensitive and respectful of American and coalition soldiers and the sacrifices they are making every day," said Kuma Games CEO Keith Halper in an interview with Forbes. "We hope that by telling their stories with such a powerful medium that we enable the American public to gain a better appreciation of the conflicts and the dangers they face."
Click to continue reading Kuma War 2 lets you recreate Osama bin Laden raid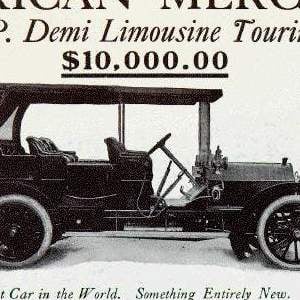 Posted by Drea Avellan Categories: Action, Downloadable Content, PlayStation Network, Trailers, Xbox Live Arcade,
Demiurge Studios released the first in-game trailer for their upcoming title, Shoot Many Robots, which is slated for a downloadble release in 2011. This might be Demiurge Studios first original title, but they are no rookies to the business of making fun and addictive games. The company stands as one of the largest independent game developers in the Boston area, and has been lending its expertise for years to AAA franchises like Borderlands, Brothers in Arms, Mass Effect and Rock Band.
"After nine years of working on truly awesome IPs with our favorite developers and publishers, we're thrilled to be stepping out of the shadows with an original property of our own," said Albert Reed, co-founder and studio director at Demiurge Studios. "Shoot Many Robots is the dream game we've always wanted to make: a 4-player co-op action-RPG with tons of loot and great innovation on beloved run-and-gun game play. Our team created a vibrant, unique style for the game that's beautifully rendered by Demiurge's new game engine. Building a 'Robot Murder Simulator' has been a blast for us, and we can't wait to get it into gamers' hands."
Shoot Many Robots look like an old school gamer's or arcade junkies dream. With a side-scroller feel, item looting, co-op, and shoot 'em up mechanics, we can assume it will be a huge success on the PSN and Xbox LIVE Arcade platforms.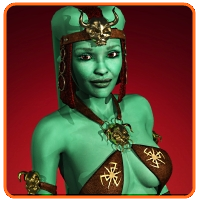 Posted by Patrick Lambert Categories: Games, Reviews, Electronic Arts, $6.99, $9.99,
With the release of Dead Space 2 across platforms, EA Mobile released an iOS version of the game. Coming in at $6.99 for the iPhone and $9.99 for the iPad version, this is more than just a companion app, it's a fairly extensive, full featured game, with multiple weapons, sceneries, moving vehicles, story and so on. The whole plot and setting feeds into the Dead Space universe to create a full mobile experience.
Click to continue reading Dead Space for iPhone review
After a high hype and anticipation level, iD Software's Rage game called Mutant Bash TV finally hit the App Store this week. The creators of the original Doom and Quake games showcased the full Rage for consoles many times in the past, and promised to provide a graphically rich companion for the iPhone. Now that the game is out, is it worthy of all that wait?
First, the game is available in two different versions. Yet, unlike most apps, they aren't limited to iPhone and iPad. Both apps are universal, with the difference being the quality of textures. Rage, at $0.99, has regular graphics, while Rage HD, at $1.99, has high definition graphics, and is aimed at iPhone 4 and the iPad. This is a fairly large app, weighing in at over 700 MB, so it may take a while to download.
Click to continue reading Rage: Mutant Bash TV review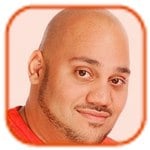 Posted by Andru Edwards Categories: Games, Sales, $0.99,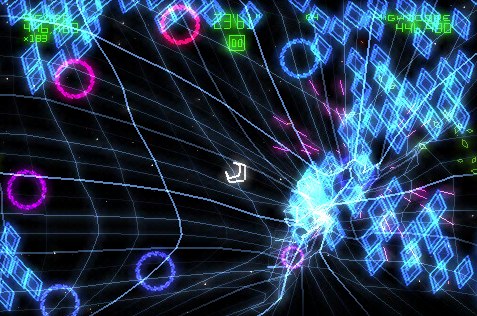 Want to pick up a great game for 99 cents that's universal (meaning, for one price you get an iPhone version and iPad version!)? For a limited time, Geometry Wars Touch is availble for a penny shy of a buck on the App Store. If you've played this one on the Xbox 360, then you know how great Geometry Wars is. For a dollar, you can't really go wrong here.
Read More

| Geometry Wars Touch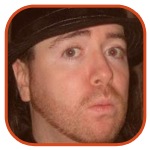 Posted by Adrien Griffin Categories: NHL,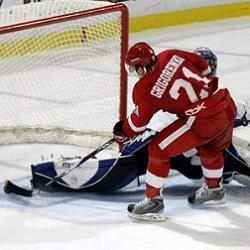 Despite the NHL's attempt to compress the season in the midst of an Olympic year, it still seems like 2009-10 has been one of the longest seasons in years. That probably has something to do with the fact that there have been a record-setting number of extra-time games. With the final weekend of games to be played, there have been 290 games that have gone past 60 minutes, and another record 177 that have gone to a shootout.
Click to continue reading Record-setting overtimes still not enough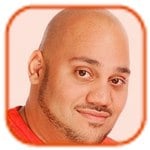 Posted by Andru Edwards Categories: Games, New Apps, $6.99,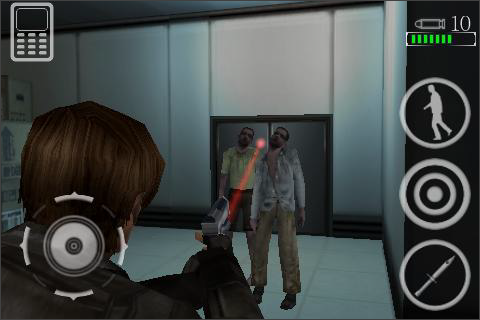 This morning Resident Evil: Degeneration hit the App Store, officially bringing the Resident Evil game series to the iPhone and iPod touch. The game is based on the Resident Evil: Degeneration movie from Sony Picture Home Entertainment, and puts you in control of CLaire Redfield and Leon Kennedy, our Resident Evil mainstays.
The game hits you with 3D graphics, multi-touch controls, and even takes advantage of the accelerometer. Resident Evil: Degeneration sells for $6.99, and is available for purchase immediately.
Read More

| Resident Evil: Degeneration

© Gear Live Inc. – User-posted content, unless source is quoted, is licensed under a Creative Commons Public Domain License. Gear Live graphics, logos, designs, page headers, button icons, videos, articles, blogs, forums, scripts and other service names are the trademarks of Gear Live Inc.