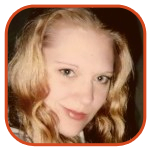 Posted by K.C. Morgan Categories: Photos, Mug Shots,
Jared Lee Loughner wore a chilling smile while his photo was taken for his official mugshot. Loughner had just been arrested on suspicion of killing 6 people and injuring 14 more in Tucson, Arizona over the weekend.
Loughner, 22, heard formal charges on Monday, before Magistrate Judge Lawrence Anderson. He is charged with five counts of murder and attempted murder. The charges include the assassination attempt of Congresswoman Gabrielle Giffords (D). The congresswoman is in critical condition, though she is stable at present.
The tragic event has swept the nation, sparking hot debate on all-day news networks. For what it's worth, Jared Lee Loughner is a registered Independent. He did not vote in 2008.
Read More

| Newsweek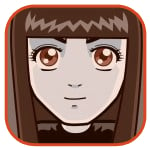 Posted by Sheila Franklin Categories: Games, $7.99,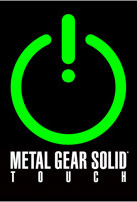 Metal Gear Solid Touch is now available for both iPhone and iPod touch. The Konami game app was developed by Kojima Productions and involves the final chapter of Solid Snake. Players travel to the Middle East, South America and Eastern Europe in 20 levels of gameplay. Several short and long-range weapons are available. Check out the trailer, then head over to the App Store to get your copy for $7.99.
Read More

| Konami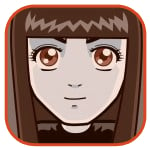 Posted by Sheila Franklin Categories: Hot Deals, Internet, Third Person Shooters,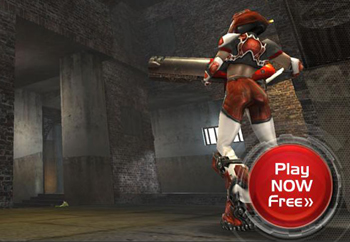 Id Software has done a very good thing by making its Quake Live beta free. You simply register, download a plug-in and let the game begin. The shooter has 40 arenas and 5 game modes from beginner to pro skill levels. You can also practice and compete against automated bot players if you are the shy type or a newbie. The site already reports heavy usage so be patient. Then practice up and you can participate in their free Quakecon, which will be held August 13 through 16 in Dallas.
Read More

| Quake Live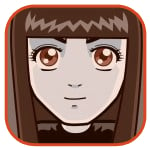 Posted by Sheila Franklin Categories: Games, Videos, $2.99,
When Ethan Nicolas' iShoot hit #1 on the App Store list, he quit his day job to further develop applications. That meant he was making about $21,000 a day from 10,000+ downloads after Apple's cut. Although it has dropped to #6, the $2.99 artillery game seems to still be making the bucks. There can be up to 4 players at a time, either human or computer, to see who can be the last tank standing. There are 25 weapons, including a mega mortar, dirt ball, stinger missiles and planet buster, realistic sound effects and authentic landscapes for destroying the planet, piece by piece.
Read More

| iPhone Savior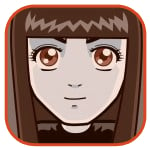 Posted by Sheila Franklin Categories: Misc. Tech, Toys, Video Games,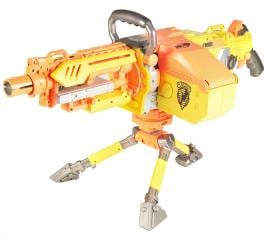 Hasbro was present at the NY Toy Fair this week, displaying its new Nerf toys. Included in the line is their Switch Shot EX-3. The device not only works as a Wii Shooter gun, it doubles as a dart blaster with a module that inserts into its remote slot. You can stow two darts in the lower half of the barrel, which also keeps an N-Strike accessory rail. Arriving in the 3rd Quarter of 2008, you will be able to get a Switch Shot for ~$15.00 or purchase one packed with the upcoming N-Strike game for Nintendo DS (no price determined thus far.)
Read More

| Crave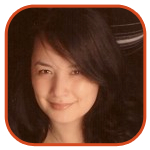 Posted by Veronica Santiago Categories: Action, Adventure, Drama, Family, Period, Romance, Sequels, Comedy, Lists,
This weekend's Joaquin Phoenix/Mark Wahlberg flick has been driving me batty for weeks—and I haven't yet seen the film. I don't even have a problem with the trailer. The movie simply suffers from a horrible case of crap-title-itus.
We Own the Night? Could that be more vague? Instead of envisioning a cops vs. mafia film, all I can see is the now-defunct (yet great) soap opera Edge of Night. And while I understand the film's title would be explained if I actually watched it, that doesn't excuse it's existence. The box office shelf life for movies is extremely short these days; more attention should be paid to the little things. I'm an extremely shallow person who often judges books by their cover. I need a proper teaser.
And believe me—'craptitleitus' does not discriminate. Great movies, movies actually worthy of attention, often become victims of this affliction. Poor marketing can affect anything and everyone.
So to honor We Own the Night's crap-status, I'm going to list my Worst Titles of 2007 (thus far).
Click to continue reading Worst Movie Titles of 2007 (So Far)

Posted by Paul Hamilton Categories: First Person Shooters, PC,
Splash Damage, developer for the upcoming multiplayer shooter Enemy Territory: Quake Wars based on the Quake property, announced that it will be releasing a PC demo of the game on Monday, September 10th in anticipation of the game's October 2nd release in North America.
Quake Wars was originally slated to be released in 2006 but was pushed back to allow for more testing and polish. The game is a team-oriented multiplayer skirmish game that takes place prior to Quake II in the game's chronology and features objective-based missions, vehicles and full bot support for solo play.
Enemy Territory: Quake Wars is due in Europe and Australia September 28th.
Read More

| Gaming Today


Posted by Paul Hamilton Categories: Features, First Person Shooters, PC, Reviews, Xbox 360,
The reviews have been coming in for a week now, and they have been phenomenal. Consider that according to GameRankings.com, BioShock is the 4th best game of all time. On Metacritic, BioShock has received more perfect 100 scores than even The Legend of Zelda: Ocarina of Time, usually the game cited as the best of all time. Clearly, 2K's Mature-rated, failed utopia FPS is a critical smash hit.
Perhaps then there is little need for another glowing review of the game. Except this is not a glowing review in the strictest sense, because BioShock is not exactly the masterpiece of perfection indicated by these scores. Instead, BioShock is a wonderful game that happens to draw to light the inadequacies of the way games are typically reviewed and the inherent inconsistencies of how games are judged.
Click to continue reading Is BioShock a Perfect Game?

Posted by Paul Hamilton Categories: First Person Shooters, Games for Windows, Internet, PC, Release Dates, Strategy,
Timed to sync with the start of PAX and Leipzig, Sierra will release a rather full-featured demo of their upcoming real-time "action" strategy game World in Conflict on Friday containing demos of both the single-player mode via a tutorial, plus one mission as well as multiplayer supporting 16 players. There will be one multiplayer map available to all demo-downloaders that can also be played in solo skirmish mode and a second map playable only by those who pre-order the game. World in Conflict is designed to incorporate first-person shooter elements like speed into the RTS genre and by design requires no resource management. The game is due out September 18th.
In other demo-related news, the PC version of the BioShock demo that Xbox Live users have been enjoying since last week is out in time for the full retail release of the game. Any PC users on the fence about this game can check out the first half hour or so of the game and most likely put it down only long enough to run to the store and buy the full copy.
Read More

| 1Up


Posted by Paul Hamilton Categories: Adventure, Nintendo, Platformers, Retro, Third Person Shooters, Virtual Console, Wii, Xbox 360, Xbox Live Arcade,
People with virtual currency burning pixelated holes in their alternate reality pockets can check out the Xbox Live Arcade and the Wii Virtual Console this week for some new (or perhaps old) titles. The most exciting offerings this week look to be the Jeff Minter shooter Space Giraffe and the wonderful SNES classic, Super Metroid.
Click to continue reading Console Downloads Feature Space Bounty Hunters and Also Giraffes
Read More

| Nintendo Press Release

© Gear Live Inc. – User-posted content, unless source is quoted, is licensed under a Creative Commons Public Domain License. Gear Live graphics, logos, designs, page headers, button icons, videos, articles, blogs, forums, scripts and other service names are the trademarks of Gear Live Inc.