Posted by Paul Hamilton Categories: Features, First Person Shooters, PC, Reviews, Xbox 360,
The reviews have been coming in for a week now, and they have been phenomenal. Consider that according to GameRankings.com, BioShock is the 4th best game of all time. On Metacritic, BioShock has received more perfect 100 scores than even The Legend of Zelda: Ocarina of Time, usually the game cited as the best of all time. Clearly, 2K's Mature-rated, failed utopia FPS is a critical smash hit.
Perhaps then there is little need for another glowing review of the game. Except this is not a glowing review in the strictest sense, because BioShock is not exactly the masterpiece of perfection indicated by these scores. Instead, BioShock is a wonderful game that happens to draw to light the inadequacies of the way games are typically reviewed and the inherent inconsistencies of how games are judged.
Click to continue reading Is BioShock a Perfect Game?
Posted by Edie Sellers Categories: Corporate News, E3, Electronic Arts, Hot Deals, Microsoft, Mods/Hacks, Nintendo DS, PC, PlayStation 3, Politics, Release Dates, Reviews, Rumors, Square Enix, Survival Horror, Take2, Third Person Shooters, Xbox 360, Xbox Live, Xbox Live Arcade, GamerAndy,
Yes, 100 percent less Andy this episode, as he's in L.A. for a CoD4 event. Instead, Edie and Hawkes cover the week's gaming news and go off on wild tangents. On the plus side, this episode may be Andy-free, but it has 100 percent MORE of Hawkes' cat.
Topics discussed:
- The unusually large amount of games released this week, including The Darkness and The Bigs.
- Toys 'R Us is holding a 3-for-2 sale on Nintendo DS games until this Saturday. U Bai Now!
- Microsoft sues Immersion back. If you can't take it, don't deal it!
- New York Times reporter plays Manhunt 2 and deems it less violent than R-rated horror movies. Hypocracy much?
- The new Hitman movie trailer… and yes, we blew it. It's Agent 47. Stoopid internets.
- Square Enix says on one hand that it's not releasing any games for PS3 until April 2008 at the very earliest. Then it says, baby, I'm sorry. The PS3 really is the only console it could ever love. Why does watching these two feel like family-night at Ike and Tina Turner's place.
- A group of psychologists want to label video games as an addictive substance. Someone's been sucking on the lead popsicles again….
- Larry Flint had hoped to fire the entire staff of Tips and Tricks magazine while they were all at E3. Too bad he fired the freelancers a week early and they told the staff. Don't you hate when being a nice guy blows a really great evil plan? And isn't it ironic that the guy who built his empire on other people s*cking c*ocks turns out to the the biggest c*cks*ucker of them all?
- Shadowrun for Vista has been cracked to run on XP. And there was much rejoicing. (yaaay!)
- Lyndon LaRouch, notorious conspiracy theorist and gay hater, and his merry band of crazy geezers are ticked because the final report on the Virginia Tech massacre doesn't mention video games—despite the fact there's been no evidence the shooter ever played games. LaRouch figures it's… wait for it… A CONSPIRACY!!
Ed. Note: Edie apologizes to for mistaking LaRouche as a guy who was notorious for anti-gay legislation. Actually, he is the freak who tried to get anti-gay legislation passed by California voters back in the 1980s that would have quarentined gays to prevent AIDS. I knew he smelled crazy…
- The 100th episode of Red vs. Blue! Gratz, guys!
Off-topic hits include Paris Hilton, porn (again), the iPhone, how to properly prepare for a night of binge drinking, Andy's impending move, and… did we mention Hawkes' cat?
If you want to hear it? Go get subscibe on iTunes already… ya slacker.
Posted by Edie Sellers Categories: Action, Adventure, Announcements, Corporate News, Electronic Arts, Fighting, Microsoft, PC, PlayStation 3, Portable/Mobile, PSP, Reviews, Sports, Xbox, Xbox 360, GamerAndy,
Finally a return to gaming news! So much for Andy, Hawkes and Edie to talk about, including Sony's "major announcement," the 80Gig Europe hate, Blu-Ray price drops, and (gasp!) Andy's discovery of a great PS3 title! But that's not all! We've got conversation about EA and ID going to the Mac, the PSP "slim, Shadowrun and Forza 2.
But wait! There's more! Winners of last week's contest are annouced.
Order now and you'll recieve GamerAndy's TV corner, where we discuss the end of the Sopranos and the return of Jherico.
Don't walk… RUN to the download!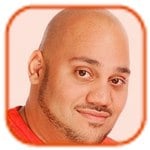 Posted by Andru Edwards Categories: Announcements, Features, Microsoft, Video Games,

Okay peeps - listen up if you want to walk away with a copy of some of the newest games on the Games for Windows platform. We're talking about titles like Halo 2 for Windows Vista, Shadowrun for Vista, and S.T.A.L.K.E.R. How do you win? It's fairly simple. GamerAndy Live! is talking about Corporate Sponsored Fanboyism and frankly, they want to know what you're thinking about it too. Listen to GamerAndy Live! Episode 82: Sex, Lies, and GamerTags then email your thoughts to .(JavaScript must be enabled to view this email address) by tomorrow (Saturday) evening - that's June 9th - to be entered in a random drawing. You gotta listen if you wanna win. While you're at it, head on over to the GamerAndy board on our forums and let us know what your submission was there in the public area, so we can keep this discussion going.
Read More

| GamerAndy Live! Episode 82


Posted by Chris Pereira Categories: First Person Shooters, PC, Release Dates, Xbox 360, Xbox Live,
The upcoming Shadowrun has two price points on two different systems. That's not all that unusual in itself – we're used to seeing PlayStation 2 versions of games cost less than those on Xbox 360 or PlayStation 3. But when a game is seeing a simultaneous release on Xbox 360 and PC, and being put in a position to be the flagship cross-platform title, why are Xbox 360 owners paying $60 when the game is only $50 on PC?
Newsweek's N'Gai Croal hunted down Microsoft Game Studios corporate vice president Shane Kim to get an answer.
The $59.99 for Xbox 360 and $49.99 for Windows Vista price points are our standard pricing for each platform. This pricing structure is not uncommon in the multiplayer-only first-person shooter genre, as numerous titles have seen success at this price point and gaming model. I think it's premature to speak to pricing for all future projects, but as of now this is our pricing structure for our marquee titles like Shadowrun. Additionally, MGS has the same development costs as other developers and publishers out there. One advantage other publishers have that we do not is that they can leverage their marketing and development costs over all platforms, while we are focused on Windows and Xbox 360 as a first party publisher.
That still doesn't quite answer the question; is it impossible to deviate from the standard pricing scheme? This is the first real Xbox 360/PC cross-platform release, so the standard pricing being referred to is nonsensical. And that's not to mention, of course, the fact that much of the public is in upheaval over the price already – given that there is no single player and a limited number of maps, paying a "standard" price isn't what gamers want. The studio manager of Shadowrun developer FASA Studios, Mitch Gitelman has frequently retorted that the game offers an innovative experience that adds "verbs" to the FPS experience. We'll just have to wait and see how gamers vote with their wallets when the game is released on May 29.
Read More

| Level Up

Posted by Christopher Sasaki Categories: Internet, PC, Xbox 360,
With Vista launching today, Microsoft is taking the opportunity to highlight some of the projects they have in the works for their "Games For Windows" initiative. Mitch Gitelman, manager of the FASA Studio at Microsoft talked with Dean Takahashi about the upcoming release of the cross-platform Shadowrun. Shadowrun, along with Halo 2 for Vista promise to be the first titles to feature multi-platform Live support, allowing PC users to intermingle with their console counterparts. Gamers have had limited access to this functionality in the past; the Dreamcast version of Quake III Arena allowed console users and PC users to fight online. Still, this will be the first time that there has been broad architectural support for this combination. Unfortunately, Mr. Takahashi's feedback is not that positive about the game itself. Graphically, he felt that the game was a throwback to Halo 2 and that the control was awkward. For a high-profile release, it would appear that there is fairly large amount of polish left to do in the game. Coupled with the negative feedback the title has been getting from the hardcore followers of the Shadowrun universe might mean less than success for this entry in the franchise.
Read More

| Mercury News

© Gear Live Inc. – User-posted content, unless source is quoted, is licensed under a Creative Commons Public Domain License. Gear Live graphics, logos, designs, page headers, button icons, videos, articles, blogs, forums, scripts and other service names are the trademarks of Gear Live Inc.