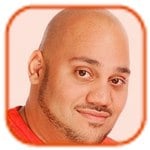 Posted by Andru Edwards Categories: Gossip, Pop, New Releases,
Lily Allen's husband is embarrassed that she wrote her new single about him.
The 28-year-old singer recently released her new track "L8 CMMR," which features lyrics such as "My lover/Shoots and scores like he's Maradonna/Undercover, under the covers/ My man is a bad mother*****," which refers to her love life with husband Sam Cooper but she claims he wasn't too happy when he heard it.
"Sam was completely embarrassed," she said.
The outspoken star has also admitted that she's no longer interested in engaging in feuds with other pop stars and says she want to focus on exploring different issues through her music: "I'm still curious and still want to dig deeper about things. I have a lot of questions to be answered. I don't really care about bitching about Katy Perry. To me that was never my edge. That was just sensationalist s***."
Click to continue reading Lily Allen's Husband Embarrassed by Her New Single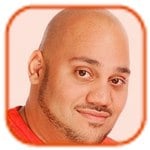 Posted by Andru Edwards Categories: Artist News, Collaborations, Upcoming Releases, Pop,
Kylie Minogue has blamed Sia for making her album about sex.
The "All the Lovers" hitmaker has teamed up with the producer for her forthcoming album Kiss Me Once - which includes tracks "Sexy Love," "Sexercize" and "Les Sex" - and insists she encouraged her to put a cheeky spin on her tracks to make them sound hotter.
"Sia is executive producer with me, which is amazing and a little dream come true, and there was a certain point on the album where we had countless songs, and she said, 'We need some sex on there.. we need a hot song.' Next thing I know there's 'Sexy Love,' 'Sexercize' and 'Les Sex'! And even looking at the album titles, trying to figure out what makes it on the album, I thought 'I can't really do that,' and then I thought 'Yeah, I really have to do that because they're all really great songs.' And I couldn't call them anything else, because that's what they are."
Click to continue reading Kylie Minogue Credits Sia for Her Sexy Album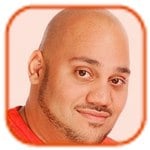 Posted by Andru Edwards Categories: Comedy, Prime Time, HBO, Features,
Lena Dunham wants the sex in Girls to reflect real life.
The show's creator and star has revealed one of her motivations when wrote the series was to show the love lives of normal looking women in more realistic settings than some programs that have preceded Girls.
If her series can make women feel more comfortable with sex, even its more embarrassing aspects, then Golden Globe nominee Lena will be happy. Speaking in the February 2014 issue of Vogue magazine - on which she appears on the cover - Lena said, "There was a sense that I and many women I knew had been led astray by Hollywood and television depictions of sexuality. Seeing somebody who looks like you having sex on television is a less comfortable experience than seeing somebody who looks like nobody you've ever met. Critics said, 'That guy wouldn't date that girl!' It's like, 'Have you been out on the street lately?' Everyone dates everyone, for lots of reasons we can't understand. Sexuality isn't a perfect puzzle... It's a complicated thing. I want people ultimately, even if they're disturbed by certain moments, to feel bolstered and normalized by the sex that's on the show."
Click to continue reading Lena Dunham Wants Sex in 'Girls' to Help Women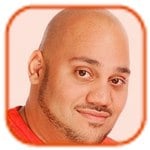 Posted by Andru Edwards Categories: Music, Rumors,
A woman claims to have spent a "delicious" night with Justin Bieber.
The 19-year-old pop star hit the headlines last week for frequenting famous brothel Centaurus during his visit to Brazil and trying to make a sneaky exit by hiding under a sheet. Further allegations about the "Baby" singer's wild antics abroad have now emerged, as a prostitute from Le Palace nightclub in Panama has come forward to claim she shared a night of passion with the teen heartthrob. "It was delicious. It was super delicious, because not every day do you get to be with someone famous, especially someone like him. He's a love of a man! A cutie patootie!" she said.
Click to continue reading Justin Bieber Hit with Prostitute Allegations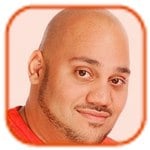 Posted by Andru Edwards Categories: Gossip, Pop, R&B / Soul,
Adele has criticized pop stars who use sex to sell records.
The pregnant "Someone Like You" hitmaker has slammed her chart rivals - who include Rihanna, Madonna and Lady Gaga - who strip off in their videos to promote themselves and insists most female singers look very different in real life to how they look on screen.
"They don't look how they do in magazines or videos. I have seen them up close. Exploiting yourself sexually is not a good look. I don't find it encouraging," she said.
Adele has always had a fuller figure but she insists she would never go on a diet or change her image to try and be more successful. The 24-year-old singer - whose last album 21 has sold over 23 million copies worldwide - prefers to just let her music define her. "I have never seen magazine covers and music videos and thought, 'I need to look like that to be a success.' To sell more records I don't need to go that. I just stand there and sing. I'm not worried that I'm a 'plus size' and so much bigger than other artists. No matter what you look like the key is to be happy with yourself," she is quoted as saying.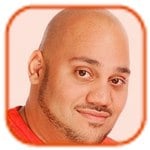 Posted by Andru Edwards Categories: Television, Features,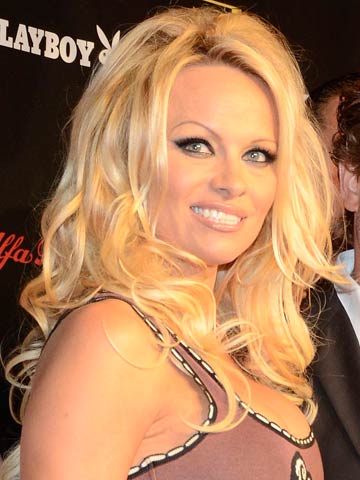 Pamela Anderson is struggling to stay celibate.
The 45-year-old blonde bombshell vowed to give up sex until November for the duration of Dancing with the Stars: All Stars, but is finding it an impossible task because her dance partner Tristan MacManus is so sexy.
"I'm being tested. It's hard when you have a sweaty man pressed up against you every day. I feel lascivious. But I'm trying, I'm trying," the former Playboy model told USA Today. She added that Irish hunk Tristan makes it much "harder," joking, "Trust me; I could chew through a table right now."
The Baywatch babe - who originally took part in the ballroom dancing series in 2010 - is heading to Rio next week for work reasons, and has asked Tristan to join her on the trip. "I'm going to take my sweaty Irishman down there. I'm 45 he's 30. But maybe that's how it's supposed to be ... Not good. Not good," she joked.
Click to continue reading Pamela Anderson Regrets Her Sex Ban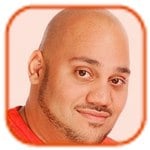 Posted by Andru Edwards Categories: Drama, Romance, Celebrity Gossip,
Shia LaBeouf sent "sex tapes" to director Lars von Trier to get his role in Nymphomaniac.
The 26-year-old actor claims he showcased a different aspect of his talents to the filmmaker by sending him intimate footage of himself and his girlfriend in order to land a role in the forthcoming movie, which is expected to include scenes of real sex.
"I don't know what it's gonna be until I get out there. I know he's a very dangerous director, I know we're trying to do something different. It's not your typical film. It's about what it's about. I sent him videotapes of me and my girlfriend having sex and that's how I got the job," he said, speaking on Chelsea Lately.
Shia has previously said Lars will make the cast do everything "for real" in the movie, and anything too explicit will be "blurred." He said, "[The movie] is what you think it is. It is Lars von Trier, making a movie about what he's making. For instance, there's a disclaimer at the top of the script that basically says we're doing it for real. Everything that is illegal, we'll shoot in blurred images. Other than that, everything is happening."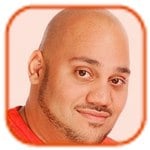 Posted by Andru Edwards Categories: Music, Television, Dating, Rumors,
Kim Kardashian lost 7lbs by having lots of sex with Kanye West.
The curvy reality TV star recently lost weight in a very quick period and family sources believe it was down to the fact she enjoyed a lot of intimate time with her rapper boyfriend. "We jokingly refer to it as the sex diet. When one of us is having regular sex, that tends to burn calories and kill the appetite. Losing seven pounds in seven days means being a very naughty girl," one insider said.
However, Kanye is reportedly not impressed with Kim's new figure as he prefers her when she has more curves. "Kanye loves her curves and has told her repeatedly that she shouldn't get too skinny. He's always encouraging her just to be happy and healthy and do things for herself and not give in to peer pressure, which is why he doesn't think she should lose weight. Kim was speechless, especially when he told her he missed her love handles. Kanye can't understand why she has lost weight when she knows it's not the look he likes. He thinks Kim should be doing everything to please him - not herself," the insider added.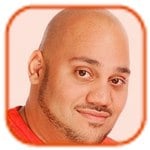 Posted by Andru Edwards Categories: Movies, Music, Divorce,
Russell Brand says that he and ex-wife Katy Perry practiced "wheelchair porn" during their marriage.
The comedian joked that the singer spent most of their time together in a chair used to aid people who have genuine trouble with walking. "She was very willing to do wheelchair porn. That woman spent 90 per cent of our marriage in a little electric wheelchair," he joked in an interview with Howard Stern.
Russell admitted that his sexual tastes have become tamer in recent years: "I don't want porn anymore. There is no market for it in my life. I've got no kind of weird predilections especially."
During the same interview, the Brand X host confirmed that he is dating Isabella Brewster. Brand also described Perry's single "Wide Awake," which is thought to deal with the breakdown of his and Perry's marriage, as a "nice song."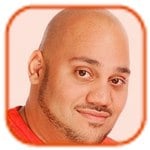 Posted by Andru Edwards Categories: Movies, Television, Features,
Kim Cattrall claims she's no expert on sex.
The 55-year-old actress is famous for playing maneater Samantha Jones in the Sex and the City TV series and films, but she insists she is no more knowledgeable about lovemaking than anyone else.
"I'm no expert on sex but I've felt under huge pressure in the past to be one, because of the characters I've played. The thing that changed everything for me was becoming sexually happy. I'd not been for years, but then I was with a partner who was sensitive and who listened."
But Kim does think Sex and the City helped women from a range of backgrounds feel more comfortable to talk about erotic acts: "One of the great things about Sex and the City was that it addressed sexuality with humor. It's not all about the orgasms ... it's about the journey!"
Although Kim is keen to play down her sexual knowledge, the blonde bombshell also co-wrote the 2002 book Satisfaction: The Art of the Female Orgasm with her now ex-husband Mark Levinson.
© Gear Live Inc. – User-posted content, unless source is quoted, is licensed under a Creative Commons Public Domain License. Gear Live graphics, logos, designs, page headers, button icons, videos, articles, blogs, forums, scripts and other service names are the trademarks of Gear Live Inc.