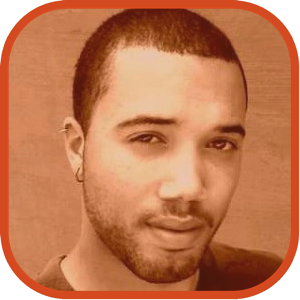 Posted by John Kilhefner Categories: Corporate News, Microsoft, Software,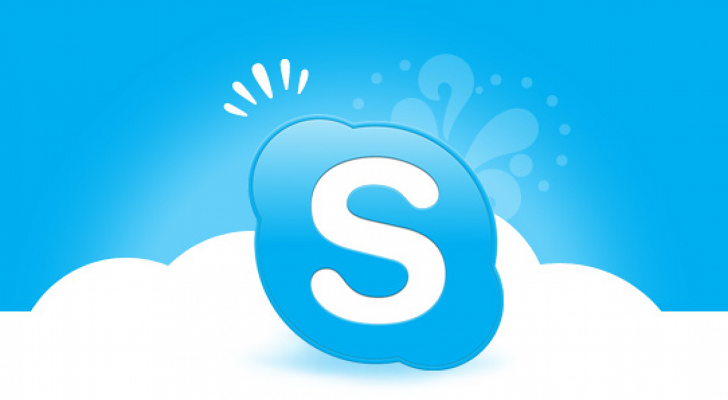 Microsoft is officially retiring its Messenger service and will redirect users, and their contacts, to Skype.
According to The Next Web, users will retain access to Microsoft Messenger until March 15th, at which point they will then be prompted to join Skype. The migration will be made with your contacts in tow, so that alleviates some of the stress involved in the changing of hands. Mobile users of Skype will be glad to know that Microsoft account support is already mixed in with the iOS, Android, and Windows Phone 8 to make the transfer as swift as possible.
How do you feel about the death of Messenger? Let us know in the comments.
Read More

| The Next Web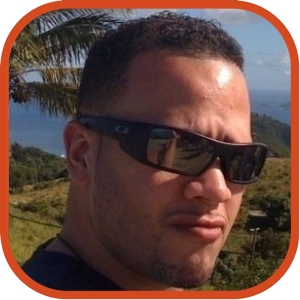 Posted by Jason Diaz Categories: Corporate News, Internet,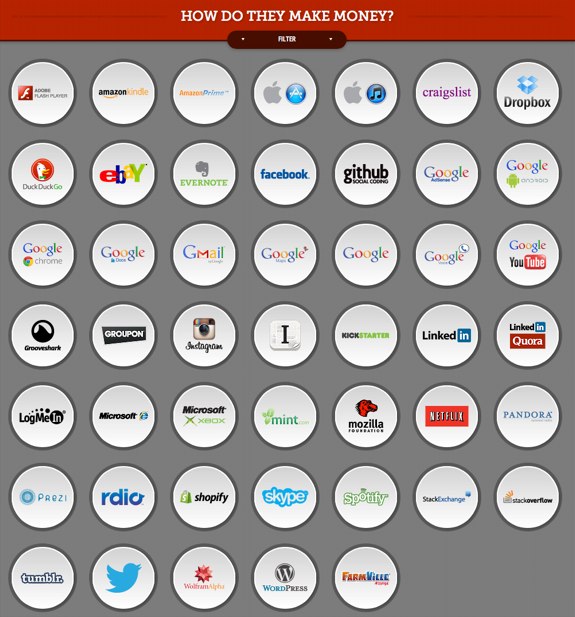 Ever wonder how your favorite tech companies, apps, services or social networks like Facebook and Twitter actually make money? Do they even make a profit? This cool HTML5 optimized page by RCS See Interactive answers that very question. It gathers up all of that info and breaks it down into categories in a cool interactive way. It lets you know which companies make money from advertising, subscriptions, lead generation, selling your data (yep, that happens a lot!), freemium models, and royalties. Go check it out! Tap any circle and what you find may surprise you.
[Thanks, Pedro!]
Read More

| How Do They Make Money?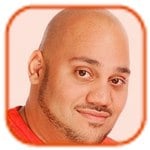 Posted by Andru Edwards Categories: Internet,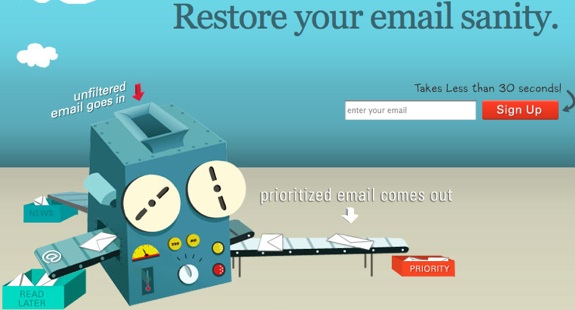 If you're overwhelmed by the amount of email that you have to deal with on a regular basis, we feel you. I've tried all sorts of Inbox Zero tips and tricks, but at the end of the day, manually processing the amount of email that hits my inbox is a chore in and of itself. However, I finally found something that has made everything better and wanted to quickly share it. It's called SaneBox. It works with Exchange, Gmail, AOL, Yahoo! mail, MobileMe, and just about anything else you can think of. What does it do? Well, it automatically prioritizes your email (way better than Google Priority Inbox does it) into a few different folders that you have full power over managing and defining. You can also set up your own folders for, say, receipts or Groupon purchases or whatever else. All you need to do to train SaneBox is drag an email into the folder that you want those kinds of messages to appear. It just learns based on your actions, and takes it from there. Click the link below for a 30-day free trial of the service. The $5 a month that it costs is totally worth it in our book.
Read More

| SaneBox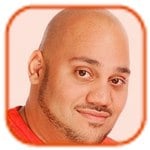 Posted by Andru Edwards Categories: Google, Internet,

In the wake of the devastating 8.9 magnitude earthquake and subsequent tsunamis in Japan, Google has launched a version of its Person Finder tool for Web users looking friends and loved ones in the affected region.
The tool is available in English and Japanese. Users can click on the "I'm looking for someone" link or the "I have information about someone" link and enter what they know. Search by name or parts of a name, or - if you have information - enter the family or given name to create an entry.
Google stressed that all data entered is available to the public and viewable and usable by anyone. The search giant also does not review or verify the data entered into the system; after the immediate crisis has passed, Google archives the data. At this point, the system is currently tracking about 7,200 records.
Click to continue reading Google launches Person Finder Japan due to earthquakes and tsunamis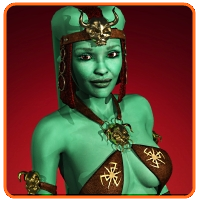 Posted by Patrick Lambert Categories: Internet,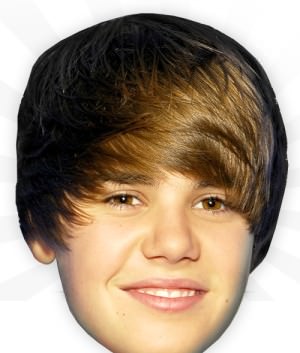 URL shortners are a dime a dozen. From TinyURL, to Bit.ly, Goo.gl--heck, we even have our own gear.lv shortener! For a new one to succeed, they need to add something compelling. You know, like add new features and stuff? The latest site to arrive in the crowded space took a decidedly different path. With bieber.ly, you can look at giant images of Justin Bieber while browsing the web! It's still unknown if this was endorsed by the teenage superstar, but we would highly doubt that. Ridiculous? Sure! We're just throwing some credit out there for being unique. Trust us, we don't have, like, a total crush on Biebs or anything. Please believe us.
Read More

| Bieber.ly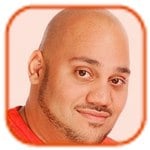 Posted by Andru Edwards Categories: Gizmatic, Short Bytes, Features, GPS, Podcasts, Transportation, Videocasts, Videos,
GM's OnStar service has a few convenient features, along with some nice safety features in place to aid in the recovery of your vehicle if it happens to be stolen. In this episode, we take a look at Remote Ignition Block, a new OnStar feature that stops your car from turning on in the event that it is reported stolen. In conjunction with GPS satellites, this helps law enforcement find your car much faster than they'd likely be able to otherwise.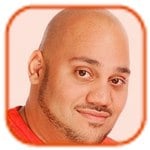 Posted by Andru Edwards Categories: Gizmatic, Short Bytes, Cell Phones, CES, CES 2008, Features, Internet, Misc. Tech, Podcasts, Videocasts,
With colorful t-shirts reading "F>CK Voicemail," Simulscribe uses the call forwarding option on your cell phone to push voicemail to their automatic transcription service. It's been around for awhile and costs $10 a month for 40 voicemails or $30 a month for the unlimited service. The service apparently has an accuracy rate of about 95%, but we'll have to test that to see how it holds up. This is different than many voicemail retrieval services which call and log into your voicemail system using your PIN number. Those solutions feature a delay of between 5-30 minutes, whereas forwarding like Simulscribe is nearly instant.
If the transcription fails or doesn't get things quite right, you can log in through your phone or have the voicemail audio emailed to you as a WAV as well. They also offer a 35 cent per message service if you don't want to subscribe to a plan.
Check the video to see their cheerleader-esque spokesgirl. She's FUN! Meanwhile, I'll likely be trying this service out over the next week or two and post my review here.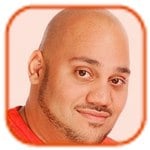 Posted by Andru Edwards Categories: Internet, Misc. Tech,
Gear Live reader "Emergency Trap" sent this in, letting us know how impressed he is with the free YouMail voicemail replacement service - thanks…er…Trap!:
I can tell Youmail is going to take off. It's currently in a free Beta stage that couldn't be more attractive. If you love your cell phone, Youmail is a fun customizable voice mail feature that adds another level of uniqueness to your phone.

At it's core, Youmail is a service that re-routes your standard voice mail to their service which lets you assign multiple voice mail messages to specific numbers. It's like assigning your favorite Barry Manilow song to your honey's phone number. Their service is free and works with any cell phone, but they send you a TXT whenever someone leaves a message. You'll need to check with your service plan to see how text messages are handled. You can set a default voice mail for all unknown calls, so don't worry, your professional image isn't at stake. One other feature offered is the "ditch mail" feature. They claim that if you get a call from someone you'd rather never hear from again, you can send a numeric code which will "give them a ditch mail, and you'll never here from that person again." You can access, record, delete, and manage messages from their site. Alternatively, you can choose to record and assign a new custom email from your phone.

I've signed up and found the voice interface to be clear and helpful. I've listened to a couple messages my friends left me, and they sound just as if I were using my service providers voice mail service. As of this writing, I haven't gotten feedback from them on how my custom voice mail messages sound, but I listened to them on my computer and they sound fine-virtually indistinguishable from my service provider. I haven't tried the ditch mail feature, and am a bit confused by it. I started wondering if they totally block that number or if they simply send some kind of default message stating that I don't want to hear from them again. I'm counting on the former, but I have a feeling it won't work for unavailable calls-which would really be great to stop telemarketers.

I don't know how long this service will stay free. I'll be surprised if they don't start charging. The big service providers are already charging extra for customized ring backs, and other extra services. If it does stay free, then kudos to Youmail.
We are going to play with this service for a few days. If we are impressed enough, we will do a video review over on The Bleeding Edge. If you try it, let us know what you think.
Read More

| YouMail via Emergency Trap
© Gear Live Inc. – User-posted content, unless source is quoted, is licensed under a Creative Commons Public Domain License. Gear Live graphics, logos, designs, page headers, button icons, videos, articles, blogs, forums, scripts and other service names are the trademarks of Gear Live Inc.