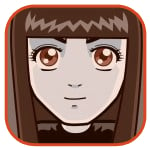 Posted by Sheila Franklin Categories: Misc. Tech, Music, Science, Toys, Videos,

We are thinking that sometimes people have way too much spare time on their hands. However, the Yellow Drum Machine is a clever bot all the same. It moves around, collects data, then finds an isolated object to keep the beat. After sampling this for a "good sound," it will play along with it. It will also keep time if you decide to make a noise or clap. The robot was created for about $120.00 in about twenty hours and runs on 4 AA batteries. Full instruction and details are on Frits' site.
Read More

| Let's Make Robots!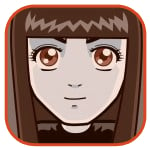 Posted by Sheila Franklin Categories: Wearables, Design, Misc. Tech,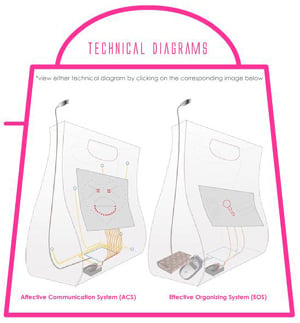 Students at Canada's Simon Fraser University have come up with an idea to remind you if you forgot your cell phone, keys, or other important items before you leave your home or office. Utilizing RFID technology, they have created the Ladybag. The handbag reacts by showing what is missing on its LED display. Taking it one step further, the bag reflects emotions via sensors. Grab its sides and it shows a happy face. Play with the zipper and it shows nervousness. While we are not sure that we like the second attribute, we can't wait until this prototype is picked up by an enterprising backer.
Read More

| Ladybag Project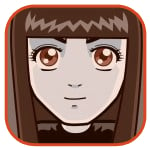 Posted by Sheila Franklin Categories: Design, Misc. Tech, Science, Videos,

Funded by DARPA, Boston Dynamics has developed the BigDog. About the size of a goat, it also has the dexterity of one. The gas-powered bot's control system keeps it balanced so that it can navigate on all types of terrains. Sensors monitor such aspects as hydraulic pressure, oil temperature, engine temperature, rpm, and battery charge. Its legs move in an animalistic way and if something interferes, it simply absorbs the shock and carries on. Watch what happens when some dude decides to give it a kick.
Read More

| Boston Dynamics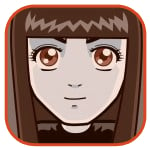 Posted by Sheila Franklin Categories: Misc. Tech, Toys, Transportation, Videos,
With all that fuss about the recent Endeavor launch, we just couldn't resist this ZFlyer Hand Command. This astronaut is no ordinary toy. You can lead it around since it has stabilizing rotors and sensors. It will then recharge on its base unit in 10 minutes for another 7 minute flight. We don't know if it will make it all the way up to the Space Station, but maybe it will meet the returning paper airplane half way. The ZFlyer will become available March 30 and you can pre-order for £17.99 (~$36.00.)
Read More

| Toyology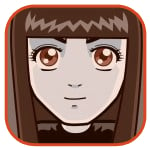 Posted by Sheila Franklin Categories: Misc. Tech, Science, Toys,
Although Yy Nakajima was crowned the World Champ when he solved the Rubik's Cube in about 12 seconds, Cube-Kun is even faster. Designed by Kawasaki Heavy Industries and standing about 2 meters tall, the robot spends only a second or two figuring out the puzzle. When given a cube, his sensors determine the current position of each square while you watch his permutations on his flat panel display head. Cube-Kun will be on display at Tokyo's TEPIA plaza next month. We wonder if he will move on to bigger and better things to do with his time, say, solve global warming?
Read More

| Tokyo Mango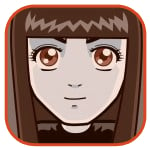 Posted by Sheila Franklin Categories: Misc. Tech, Science, Videos,
We cringe when thinking about dentists, but now they will get their just desserts with Simroid, a 5 foot, 3-inch bot developed at Nippon Medical School which will teach them how to better communicate with their patients. If the dentist hits a nerve with his/her drill, she will say "ouch" and will react to pain by moving her eyes and hands. If she is touched in an inappropriate place on her chest, she will record that to later incriminate the offender. Simroid was unveiled at this week's 2007 International Robot Exhibition. Don't push play if you are as squeamish as we are. (Just kidding.)
Read More

| Pink Tentacle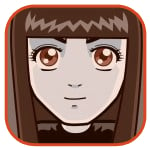 Posted by Sheila Franklin Categories: Cell Phones, Corporate News, Misc. Tech,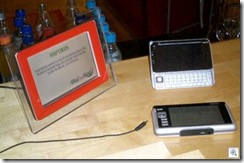 Nokia has been working on a new technology, the Haptikos Touchscreen. Users actually get feedback from the display as if they were pressing buttons or clicking by the use of piezo sensor pads which are placed under the screen and create 0.1mm movements. Roope Takala, Senior Program Manager of Research says that the extra time for research fine tuned the movements so that it feels lifelike. The Haptikos technology may be available on Nokia's next S60 cell phone.
Read More

| Daily Tech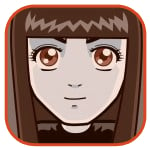 Posted by Sheila Franklin Categories: Misc. Tech, Toys,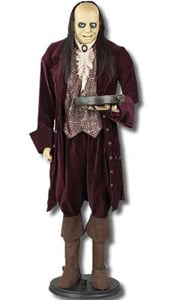 Since it is Halloween, we thought that we would leave our Edwardian butler in charge for the rest of the day. The 72-inch figure moves his head and blinks his eyes. He will respond to your needs with phrases which we are hoping will include, "May I help you?," "Care for another drink?," and "Shall I dispense with the evil creatures at the front door for you, sir?" The butler is available at Halloween Mart for $179.99.
(Have a happy one!)
Read More

| Halloween Mart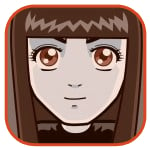 Posted by Sheila Franklin Categories: Home Entertainment, Misc. Tech, Science,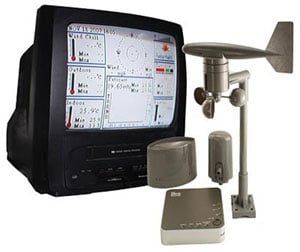 We have found a device that allows you to keep up with the current weather without waiting until the 11:00 news. The TV Weather Station works on your TV screen with data received from outdoor sensors up to about 200 feet. Hook it up with its included RCA cable and receive 11 weather conditions such as temperature, wind speed and chill factor, and barometric pressure from its sensors and radio transmitter. It also forecasts the next 12 hours based on trends from the past 3 days. The station will set you back $129.95 and requires 4 AA batteries (not included), but we still think it would be an improvement from the yardstick in a tin can that we have in our backyard.
Read More

| firstSTREET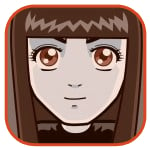 Posted by Sheila Franklin Categories: Design, Home Entertainment,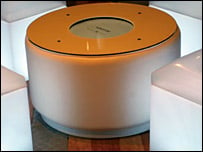 This Japanese furniture uses sensors embedded in the table's top to match the color of whatever has been placed on the surface. Red, green, and blue lights that humans cannot see are then reflected off the object. A Mac placed inside the table sends messages to the four stools which projects light through them, then a pulse is added at around the same tempo as humans' breathing.
Creator Shinya Matsuyama and his team from the Studio Mongoose have developed the Fuwapica Furniture on the concept that gods inhabit everything that is humanmade and should "be given a chance to interact with the people that use it." They suggest that several items should be changed around to match its owners' moods. Although it might be pleasant to play with for an hour or so, we think generally that we don't want have our moods exposed for any great length of time.
Read More

| BBC

© Gear Live Inc. – User-posted content, unless source is quoted, is licensed under a Creative Commons Public Domain License. Gear Live graphics, logos, designs, page headers, button icons, videos, articles, blogs, forums, scripts and other service names are the trademarks of Gear Live Inc.