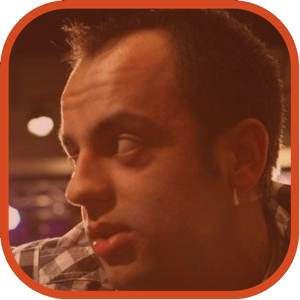 Posted by Andrey Malskiy Categories: Misc. Tech, Transportation, Videos
We're not the biggest of fans seeing red and blue flashing lights behind us, as that usually means the fun has just ended. Thanks to a new initiative in Richmond, Virginia, folks will have to worry about early-morning knocks on the door from the boys in blue as well between the hours of midnight and 4:00 a.m if they leave valuable gadgets in their cars.
RPD has started a new initiative, or wake up call service for drivers who leave itesms like smartphones, tablets, and MP3 players in their cars. Night shift officers will be patrolling the streets, peering into curbside vehicles to see if there are any valuables left behind. The motive behind the initiative is to curb vehicle break-ins, which hit a record 20 incidents over the last month. The wake-up call service is way to teach drivers a lesson, RPD says. Though we're not too sure drivers will be coherent at 4:00 in the morning, we're hopeful that the officers will be able to teach them a little common sense.
Checkout the video above as WBBC 12 NBC reports on the initiative, and let us know in the comments if you think it's a smart move on RPD behalf below.
Read More

| Autoblog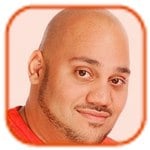 Posted by Andru Edwards Categories: Apple, PC / Laptop, Software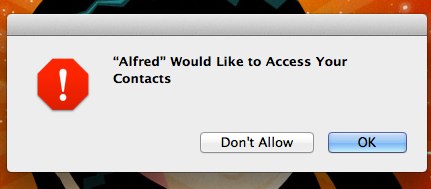 With all the recent uproar over the fact that many app developers have been accessing and uploading users contacts without their explicit permission, we know that Apple is set to being a feature to iOS that asks the user if it's okay that the app does that. What we didn't realize, however, is that the feature will be coming to the Mac as well with the release of OS X 10.8 Mountain Lion. One new feature in today's release of Developer Preview 2 sees the operating system notifying the user that an app "Would Like to Access You Contacts" and then offering the user the opportunity to say OK, or to not allow the action. It's a small gesture, but it will go a long way towards keeping your data private.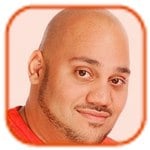 Posted by Andru Edwards Categories: Misc. Tech, Transportation, Videos
Well, this is a it alarming. You know those crazy TSA body scanners that blast you with radiation and can pretty much make you appear naked in the scanned image? Well, apparently, they are easier to trick than a regular old metal detector. More invasive, potentially hazardous to your health, and not as good as the faster, simpler, and more efficient metal detector. Hopefully this opens up some eyes, raises some eyebrows, and results in quick change. More at the link below, which we recommend sending to your local government representatives in the hopes that action is taken.
Read More

| TSA Out of Our Pants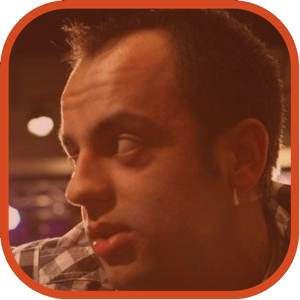 Posted by Andrey Malskiy Categories: Features, Google, Internet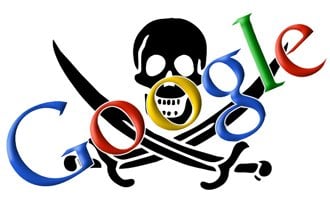 On March 1st (that's tomorrow!), Google will be changing its privacy settings. The changes will unify all Google services under one umbrella, as far as privacy is concerned. In other words, what you search for on YouTube will be accessible by Google Search, and all other Google services. As of today, all your site and search history stayed sandboxed within the specific services that you used. Tomorrow, that'll be a different story.
Your search and activity history can obviously reveal a lot of personal data that you may not want Google to know. Things like medical conditions, location, personal habits, and more. That said, there are a few easy steps you can take to keep your search history private and outta Google's reach. Taking these steps does not prevent Google from gathering and storing this information internally, and doesn't change the fact that this information can be requested and possibly turned over to law enforcement for legal matters. However, what it does do is make it so that Google anonymizes the information after 18 months, and that Google doesn't use your web history to offer you customized search results. With Web History enabled, Google will keep your records indefinitely. Keep on reading for a walkthrough!
Click to continue reading How to delete your Google Web History before tomorrow's privacy policy change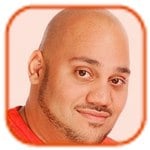 Posted by Andru Edwards Categories: Cell Phones, Corporate News, Software
Sen. Al Franken this week said he is still "very troubled" by the technology deployed by Carrier IQ despite the fact that the company—as well as AT&T, Sprint, Samsung, and HTC—released details about how they use Carrier IQ software.
"People have a fundamental right to control their private information," Franken, a Minnesota Democrat, said in a statement. "After reading the companies' responses, I'm still concerned that this right is not being respected."
Of particular concern was the fact that Carrier IQ was receiving the contents of users' text messages after say it did not, as well as the software's ability to collect online search data.
"There are still many questions to be answered here and things that need to be fixed," Franken said.
"We appreciate Subcommittee Chairman Franken's continued interest in protecting consumer privacy and look forward to our ongoing dialogue with the Senator to answer his additional questions," Carrier IQ said in a statement.
Click to continue reading Senator Al Franken 'Troubled' by Carrier IQ investigation results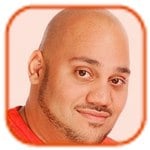 Posted by Andru Edwards Categories: Corporate News, Microsoft, Xbox Live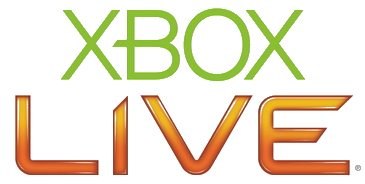 UPDATE: Microsoft responded to our request for comment with the following statement from a spokesperson, which indicates that the company regards the "xbox dump" user information as a minor phishing incident, not a major network breach:
"We do not have any evidence the Xbox Live service has been compromised. We take the security of our service seriously and work on an ongoing basis to improve it against evolving threats. However, we are aware that phishing attackers will occasionally post small lists of victims on public channels, and we will work directly with the impacted members to resolve any unauthorized changes to their accounts. As always, we highly recommend our members follow the Xbox Live Account Security guidance provided at www.xbox.com/security to protect your account."
Microsoft may be sweating out a possible rehash of Sony's PlayStation Network nightmare from earlier this year if an anonymous posting of dozens of purported Xbox Live Gamertags and passwords is what it claims to be.
We've seen an anonymous Pastebin.com data dump called "xbox dump" posted Monday that contains more than 90 supposed gamertags, most with associated email addresses and passwords.
Microsoft had yet to respond to a request for more information and it couldn't be confirmed Tuesday if the Pastebin document contained real Xbox Live user information. Even if a number of Xbox Live members had their private information compromised somehow, it obviously would remain to be seen if the "xbox dump" document was part of a larger security breach or just a one-off affair.
Click to continue reading Xbox Live Gamertags and passwords purportedly leak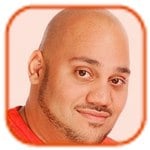 Posted by Andru Edwards Categories: Accessories, Cell Phones, Features, Wireless / WiFi, Family, Women, Men, Techies, Teens, Under $100, Under $250, Under $500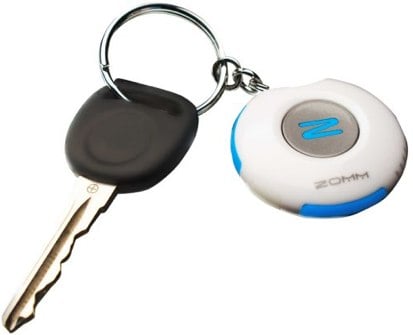 We've spent some time with the Zomm "wireless leash" and have come away impressed by the simplicity of the device, as it's one of those things that make you wonder why a product like it hasn't been available until now. With that, we thought it would be a good inclusion in our 2011 Holiday Gift Guide. The Zomm can be attached to your keychain, and connects to your smartphone over Bluetooth. Once paired, it becomes your wireless alarm system for your phone. For example, if you walk away from your phone, Zomm will sound a notification alarm and start vibrating, letting you know that you've left your device more than 30 feet away. This way, you don't leave a restaurant without your phone, or spend forever looking for it because you left it in the car (or, that you are in your car driving and left your phone at home!) Cool enough, but it does more.
Zomm also has an integrated speaker and microphone, so it also acts as a hands-free calling device. If your phone rings, Zomm will ring as well, and you just press the Z button to take the call without having to fish around for your phone while driving. Zomm also has a built-in panic alarm. Hold down the Z button and the alarm will go off. Continue holding it, and the Zomm will use the Bluetooth connection to your phone to dial 911, and it will let you speak with the authorities right from the Zomm device. This is seriously a cool piece of technology that is a must-have for those people who constantly leave their smartphones behind in cabs and restaurants, or just anyone who wants an extra layer of security with them at all times. You can get a Zomm from Amazon for $76.
Click to continue reading 2011 Holiday Gift Guide: Zomm Bluetooth smartphone leash
Read More

| Zomm Bluetooth Smartphone Leash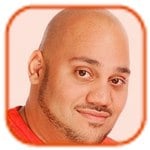 Posted by Andru Edwards Categories: Cell Phones, Corporate News, Handhelds, Software
Sprint on Tuesday started rolling out an update for Android-based HTC devices that fixes a privacy-related bug.
Users with the EVO 4G, EVO 3D, EVO Shift 4G, EVO Design 4G, EVO View 4G, and HTC Wildfire S will receive an over-the-air update starting today; users can manually install the update right away.
"Sprint worked closely with HTC after reports emerged of a potential issue that could allow malicious third-party apps to compromise data on Android devices made by HTC," the carrier said in a statement. "We urge all users to install the update promptly."
Click to continue reading Sprint releases update for HTC Android smartphones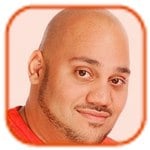 Posted by Andru Edwards Categories: Internet, Videos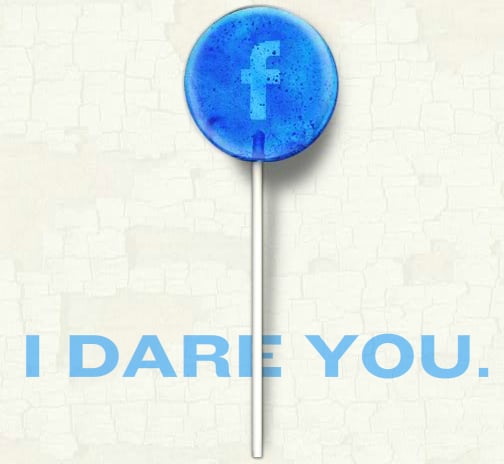 You know how they say that you shouldn't put all your business out there on the Internet, especially nothing that you wouldn't want to fall into the wrong hands? TakeThisLollipop grabs onto this concept and takes it to the next spooky level by connecting to your Facebook account and creating a short movie based on you. We won't ruin it, but it's definitely a cool trick, and we enjoyed viewing the results when we did it.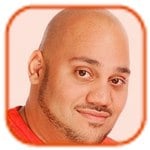 Posted by Andru Edwards Categories: Apple, Internet, PC / Laptop, Software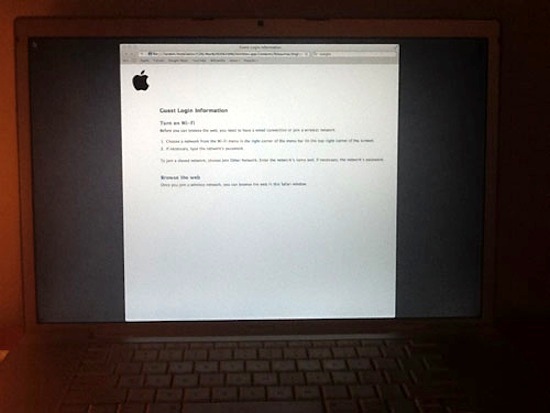 Borrowing a tiny page from Google's Chrome OS, Apple has snuck a feature into its upcoming OS X Lion release that allows users to reboot their systems into Safari.
Why would you bother doing that? In a word, security. When you elect to restart your system into Safari, you're effectively placing the Web browser into a sandbox. When it boots, your system will give any users with physical access to your machine the ability to surf the Web. But that's it. Users won't be able to access the system's files or applications.
And thanks to Lion's new auto-save and application restoration capabilities, users that slap their systems in Safari-only mode will be able to restore back to their full desktop exactly as they left it. Since Safari mode runs off of a system's recovery partition, you'll still be able to access the Web and research new methods for fixing your system should your primary partition suffer some catastrophic upset.
The comparison to Chrome OS stems from the fact that Google's operating system runs entirely Web-based: The browser is the primary method for interacting with the system. There's no underlying desktop layer to speak of.
Click to continue reading OS X Lion will allow you to boot right into Safari
© Gear Live Inc. – User-posted content, unless source is quoted, is licensed under a Creative Commons Public Domain License. Gear Live graphics, logos, designs, page headers, button icons, videos, articles, blogs, forums, scripts and other service names are the trademarks of Gear Live Inc.