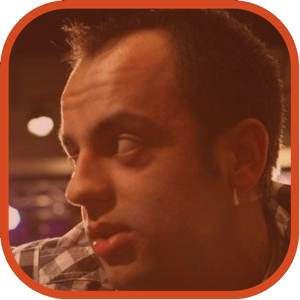 Posted by Andrey Malskiy Categories: Misc. Tech, Video Games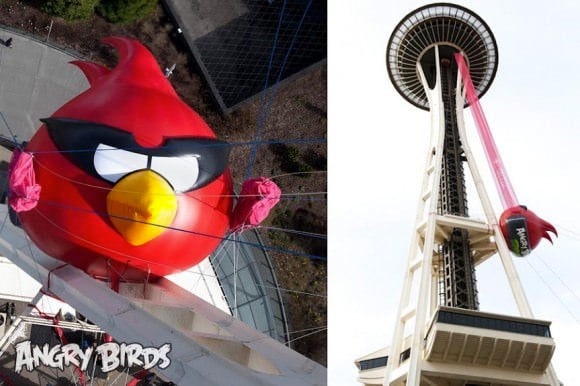 For those that live in Seattle, you might have noticed the bird-like tumor growing on the Space Needle. Upon closer examination, you'll realize it's an Angry Bird. You might be asking yourself, what's going on? Well, it's all for the sake of marketing.
The popular mobile game, Angry Birds, has taken over our phones, toys, apparel, a racing team, and now the city of Seattle. The 35-foot suspended bird, held by a T-Mobile slingshot, is a part of a marketing scheme to promote the newly themed game, Angry Birds Space, which was released on March 22.
Peter Vesterback went on the record saying, "We wanted to do all things space and Seattle is famous for the Space Needle, so that's why we're here."
Sadly, the bird won't be launched from the Space Needle, but nevertheless, it stirred up quite a bit of media buzz around the Emerald City.
Read More

| Seattle PI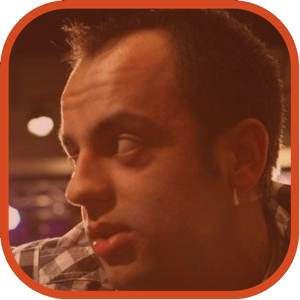 Posted by Andrey Malskiy Categories: Corporate News, Handhelds, Rumors

Here at Gear Live, we have a love affiar with Amazon. They've got our credit card numbers, our accounts are Prime, and the Kindles flow like wine. However, unless you choose overnight shipping, you still have to wait for the items you purchased. It's a small price ot pay for the convenience, but for some, instant gratifiction is what's missing. That may even be changing with Amazon, as the company will be venturing into the brick and mortar store business.

Those lucky enough to live in the Seattle area (that's us!) may soon be seeing an Amazon store popping up at a local mall. Amazon is exploring the idea, kind of a trial and error run, to see if they have a profitable market in physical stores. Amazon wants to provide an Apple-like store experience for consumers who want to buy a Kindle, for example. This is a brilliant move on Amazon's part, as the Kindle currently is not under its full control in retail, being left to the whims of a retail associate at Target or Best Buy who likely don't know much about it.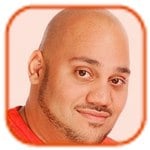 Posted by Andru Edwards Categories: Videos
Here's a video showing a five-day time lapse of the destruction of the south mile of the Alaskan Way Viaduct in Seattle, an undertaking being done by Rhine Demolition. A photo was taken every 2 to 3 minutes from the 13th floor of the nearby Norton Building. The time lapse video was shot and edited by Marcus Donner of the Puget Sound Business Journal.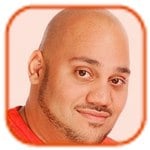 Posted by Andru Edwards Categories: Full Episodes, Gizmatic, Features, Handhelds, Podcasts, Product Reviews, Videocasts, Videos
We talk to Michelle Warvel, the Barnes and Noble Nook User Experience and Design Lead at GDGT Seattle. Michelle talks to us about the new Nook Simple Touch Reader, the first real mainstream touchscreen e-ink ebook reader to hit the market, shows how it all works, and then tells us about how they settled on the unique shape and design of the Simple Touch Reader product. We will have more videos from the GDGT event.
Big thank you to Carbonite and JackThreads for sponsoring the show - be sure to check them out! Carbonite offers off-site backup of your computer, and you can get two free months (no credit card needed!) by visiting Carbonite and using promo code TPN. As for JackThreads, we've got exclusive invite codes that give you $5 to use towards anything you'd like.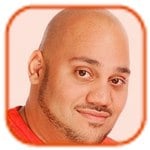 Posted by Andru Edwards Categories: Science, Transportation

To celebrate its 50th birthday, Seattle's Space Needle is launching a contest to send someone into space.
"The Space Needle was built when our country was in a global space race," Ron Sevart, CEO of the Space Needle said in a statement. "With space travel moving into the private sector, a new race has begun that focuses on the best of what the Space Needle has become–a symbol of the aspirations of today's world of technology and science. What better way than sending a person from our midst into space to mark our first 50 years and look into the exciting future that lies ahead."
The contest, dubbed Space Race 2012, kicks off Monday. Potential astronauts can enter online via the Space Needle Web site through November 30.
Click to continue reading Win a trip to space, courtesy of Seattle's Space Needle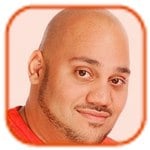 Posted by Andru Edwards Categories: Broadband, Cell Phones, Wireless / WiFi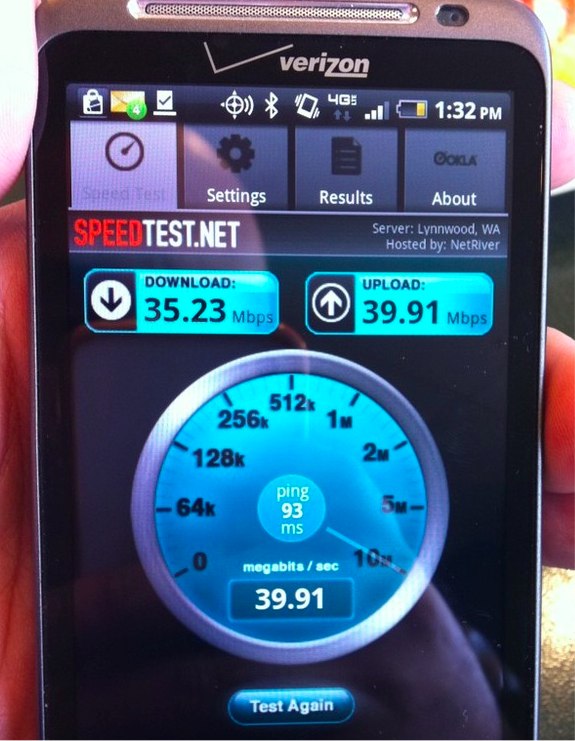 The image above is the result of a speed test using the HTC Thunderbolt on Verizon's 4G LTE network in Seattle. Techinically, Gear Live HQ is about a 20 minute drive north of Seattle, so even well outside the border of the metropolitan area, you still see speeds like this. Now, obviously Verizon isn't able to deliver this kind of speed everywhere that LTE is deployed, and as more devices are sold and the network gets more saturated, things will even out...but it shows the obvious potential that LTE has over other 4G technologies like WiMax. Now you can see why AT&T made the decision to buy T-Mobile. They have no way of competing with what Verizon is rolling out currently.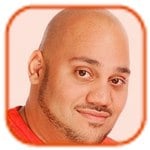 Posted by Andru Edwards Categories: Broadband, Cell Phones, Wireless / WiFi
This morning AT&T announced that they've done a "substantial upgrade" of its 3G coverage in the Seattle area, having deployed additional wireless spectrum using the 850 MHz band. According to AT&T, the upgrade should mean that customers in Seattle, Tacoma, Everett, Renton, Auburn, and King County should all have better 3G connectivity, performance, and the signal should be much stronger when indoors as well. The move should also increase overall network capacity, which AT&T is hoping will support subscriber growth.
Since Gear Live HQ is located smack-dab in the middle of the enhanced coverage area, we'll be giving things a try, and we will let you know if the use of 850 MHz spectrum truly helps the dire situation that is AT&T coverage. Seattle iPhone 3GS and 3G users, give it your best!
Read More

| AT&T News Room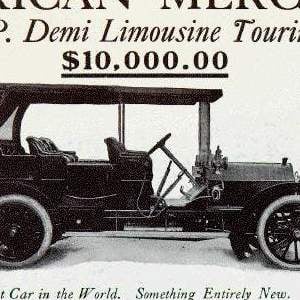 Posted by Drea Avellan Categories: Culture, PAX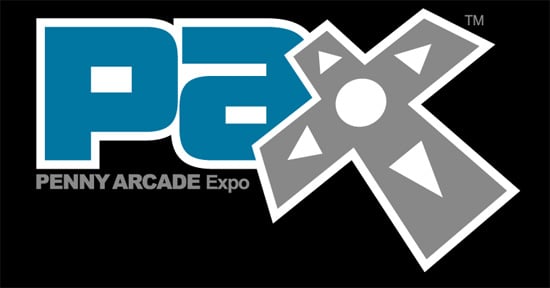 Fans of the Monkey Island Adventure series are about to go bananas! Organizers of Penny Arcade Expo (PAX) have just annouced Ron Gilbert as the keynote speaker at this year's sixth annual event to be held Sept. 4-6 in Seattle, Washington. The 20-year veteran game designer, programmer and producer, Ron Gilbert's resume includes Maniac Mansion and the first two installments in the Monkey Island adventure series. In addition, his famous SCUMM scripting language granted him a spot in the Computer Game Hall of Fame. He is currently creative director at independent development studio Hothead Games in Vancouver, Canada.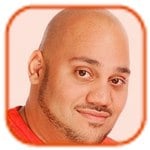 Posted by Andru Edwards Categories: Broadband, Features, HDTV, Home Entertainment, Internet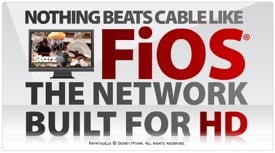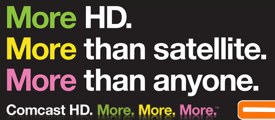 Ten days ago, Verizon FiOS TV officially launched here in Washington state. I was actually invited to speak at the launch event that took place that day, alongside Verizon representatives, and local government officials. I was specifically chosen as a case study of just how good FiOS is, since I literally moved specifically because Comcast was way too slow for the things we expected out of our Internet connection here at Gear Live HQ. It was an event meant to talk up the advantages of FiOS over cable (specifically, Comcast, in this area). Obviously, with FiOS looming over their territory, Comcast went into damage control mode to combat Verizon's claims that they were the best option for Internet and television services. We were sent both the FiOS press release and the Comcast press release, and we figured we would respond to the claims of each, point-by-point.
For some background, we've been Comcast customers for over six years, for both Internet and television services. When we moved for FiOS 15 months ago, Comcast was still our cable television provider. As of today, I am a FiOS customer for both Internet and television, and as of 10 days ago, am no longer a Comcast customer. Now, on with the comparisons.
Click to continue reading Verizon FiOS vs. Comcast: Feature-by-feature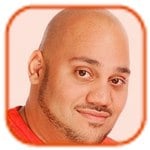 Posted by Andru Edwards Categories: Accessories, Announcements, Apple, Cell Phones, Handhelds, Portable Audio / Video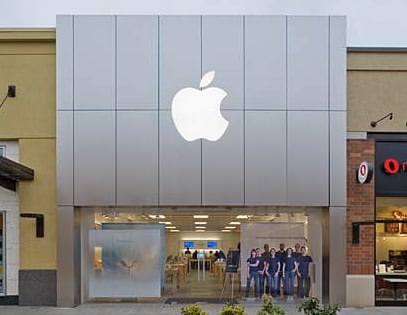 Hey Seattle iPhone 3G line-waiters - Gear Live is gonna be in full effect at the Alderwood Mall Apple Store starting tonight at midnight. We are gonna be in line to make sure we get our hands on a white iPhone 3G, and we figured that instead of sitting around like a bunch of geeks who sit in line waiting for a cell phone launch (which we totally aren't), we would have some fun. We will have a bunch of iPhone accessories available that we will be giving away, and we will have an early preview of Tap Tap Revenge to show off. We will do some one-on-one games in Tap Tap, and winners will get some cool gear.
We will also have our cameras with us as well so we can get all your opinions and thoughts on all things Apple for Bleeding Edge TV. So if you are in the area and plan on waiting in line for iPhone 3G to launch in the morning, hit up the Alderwood Mall location with us. We promise that our awesomeness won't kill you.
EDIT: I am andruedwards on Twitter. I know a bunch of you are on that.
© Gear Live Inc. – User-posted content, unless source is quoted, is licensed under a Creative Commons Public Domain License. Gear Live graphics, logos, designs, page headers, button icons, videos, articles, blogs, forums, scripts and other service names are the trademarks of Gear Live Inc.