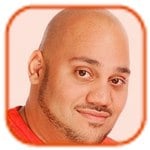 Posted by Andru Edwards Categories: Broadband, Features, HDTV, Home Entertainment, Internet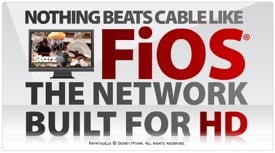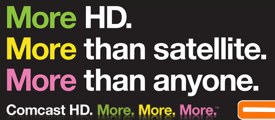 Ten days ago, Verizon FiOS TV officially launched here in Washington state. I was actually invited to speak at the launch event that took place that day, alongside Verizon representatives, and local government officials. I was specifically chosen as a case study of just how good FiOS is, since I literally moved specifically because Comcast was way too slow for the things we expected out of our Internet connection here at Gear Live HQ. It was an event meant to talk up the advantages of FiOS over cable (specifically, Comcast, in this area). Obviously, with FiOS looming over their territory, Comcast went into damage control mode to combat Verizon's claims that they were the best option for Internet and television services. We were sent both the FiOS press release and the Comcast press release, and we figured we would respond to the claims of each, point-by-point.
For some background, we've been Comcast customers for over six years, for both Internet and television services. When we moved for FiOS 15 months ago, Comcast was still our cable television provider. As of today, I am a FiOS customer for both Internet and television, and as of 10 days ago, am no longer a Comcast customer. Now, on with the comparisons.
Click to continue reading Verizon FiOS vs. Comcast: Feature-by-feature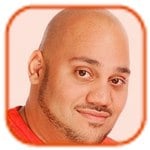 Posted by Andru Edwards Categories: Accessories, Announcements, Apple, Cell Phones, Handhelds, Portable Audio / Video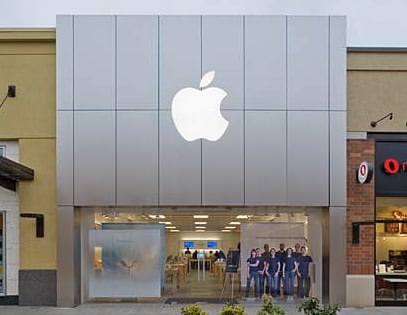 Hey Seattle iPhone 3G line-waiters - Gear Live is gonna be in full effect at the Alderwood Mall Apple Store starting tonight at midnight. We are gonna be in line to make sure we get our hands on a white iPhone 3G, and we figured that instead of sitting around like a bunch of geeks who sit in line waiting for a cell phone launch (which we totally aren't), we would have some fun. We will have a bunch of iPhone accessories available that we will be giving away, and we will have an early preview of Tap Tap Revenge to show off. We will do some one-on-one games in Tap Tap, and winners will get some cool gear.
We will also have our cameras with us as well so we can get all your opinions and thoughts on all things Apple for Bleeding Edge TV. So if you are in the area and plan on waiting in line for iPhone 3G to launch in the morning, hit up the Alderwood Mall location with us. We promise that our awesomeness won't kill you.
EDIT: I am andruedwards on Twitter. I know a bunch of you are on that.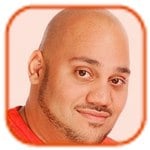 Posted by Andru Edwards Categories: Broadband, Editorial, Features, Internet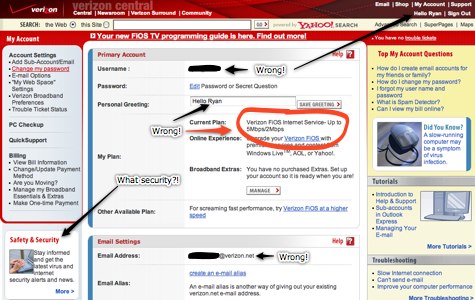 Seeing as we've been experiencing a ton of customer service issues with our Verizon FiOS service for the past 8 months, we figured it was time to put out a warning to you guys. After all, we typically hear that the FiOS Internet service is remarkably amazing, and people have been dumping cable in droves when FiOS becomes available in their area. Hey, there is good reason to. Where we are at, right outside Seattle, our choices are slow DSL, Comcast at 8.0 down and 768k up, or FiOS with a max speed of 30.0 down and 15.0 up (which is the plan we are on.)
Now let's be clear here, we love the FiOS service. It works fantastically, it has never gone down in the 8 months we've been using it, and it's, well, fast.
So what is the problem? To put it bluntly, Verizon has shown that they don't care - at all - about protecting their users private, confidential information. Now, why would we make a statement like that? Check it.
Click to continue reading Our Verizon FiOS customer service nightmare: Why won't they protect my private customer information?
Posted by Michael Cardiff Categories: Corporate News, Culture, E3, Release Dates
With E3 cancelled (or at least significantly altered and shrunken), and an uncertain new "E for All" expo taking its first baby steps, THE gaming convention for the hardcore is shaping up to be next year's Penny Arcade Expo, and the organizers seem to know this…
This year, PAX will move from its humble roots in Bellevue, WA to the larger and significantly more prominent Washington Trade and Convention Center. The event will be held from August 26th-28th and expects to see about 30,000 gamers converging on the Center as one sweaty, black-T-shirted mass.
It should be interesting to see how many developers and publishers decide to exhibit this year, given that this is now THE major venues for gaming companies to meet with their consumers.
Read More

| PennyArcadeExpo.com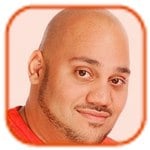 Posted by Andru Edwards Categories: Announcements, Microsoft, Software, Videos
Click To Play
Here you go guys, the full, entire video that was sent to us by "Loki" - the Enigma Director - as part of Microsoft's Vanishing Point game. Give it a watch, and see if you can pick out any clues that we may be missing. So far, we have shown you what Loki sent us - the Vista Media Center computer, and laid out all the Vanishing Point clues that we have so far in video. All that's left for you to do is continue brainstorming, and continue watching for clues. Who knows, maybe you'll win.
If you enjoyed this video, please Digg it.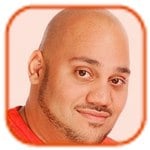 Posted by Andru Edwards Categories: Announcements, Features, Home Entertainment, Microsoft, PC / Laptop, Software
Okay guys, something is definitely up at Microsoft as far as it pertains to the launch of Windows Vista. It looks like they are putting quite a bit of their marketing budget behind a very "outside the box" way of spreading the buzz - and we aren't talking about full-page spreads in PC Magazine. Earlier today, DHL dropped off a ridiculously large box at the Gear Live headquarters in Seattle, WA. We opened it up, and found a brand new, Windows Vista-based Media Center PC. This particular one is made by Velocity Micro, and it's loaded to the max.
Now, normally, this is nothing out of the ordinary, as we tend to get a multitude of deliveries each and every week that we review, unbox, and give our overall impressions on - but this was different, as a fairly cryptic note was included in the box that read:
Click to continue reading Microsoft Goes Viral With The Vanishing Point, And We Are In It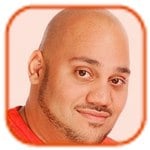 Posted by Andru Edwards Categories: Features, Home Entertainment, Microsoft, PC / Laptop, Software, Videocasts, Videos
Read More

| The Bleeding Edge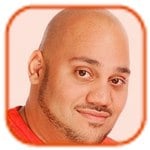 Posted by Andru Edwards Categories: Full Episodes, Gizmatic, Features, Microsoft, PC / Laptop, Software, Videocasts
So this Vanishing Point thing that Microsoft has going on is in full swing. Some think it's silly, others are intrigued. Us? We think it's an extremely ingenious way for them to get the buzz out there about Windows Vista, and we think that whoever wins is going to get a nice, big prize. We mean, like, really big. Nonetheless, Microsoft sent us a Windows Media Center PC loaded with Windows Vista Ultimate and Office 2007. This thing is the real deal with an AMD Athlon FX 5000+ dual core processor, 2 GB DDR-800 RAM, two 400 GB hard drives in a RAID 1 configuration, and a bunch of other extras. It seems most everyone else we know got a Ferrari laptop.
For all the info on what we know so far, check out this episode of the show. So see everything laid out, you can check the post we made specifically regarding the Vanishing Point clues.
Sponsor: Online Meetings Made Easy with GoToMeeting Try it Free for 45 days - just use Promo Code: Podcast.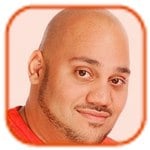 Posted by Andru Edwards Categories: Gizmatic, Short Bytes, Features, Handhelds, Microsoft, Portable Audio / Video, Videocasts, Wireless / WiFi
Alright guys, we know how much you are looking forward to getting your hands on the Microsoft Zune. We get it. In fact, in an effort to satiate those of you who email us constantly asking for "behind-the-scenes" Zune information, you are in luck. The Gear Live crew was able to spend some time with a fully operational Zune, and we have the video footage to prove it. We walk you through the menu system and interface of the device, showing off a bunch of it's features for you. Enjoy the video. Oh, and if you have any questions, feel free to let us know in the forums.
EDIT: Alright, we got a bit more information from Zune PR, and wanted to lay it on you, in case you were confused by anything stated in the video (or couldn't hear it over the horrible trip hop beats). Just so we're clear, here is the official status of Zune's relationship to PlaysForSure: The PlaysForSure experience is designed to provide consumers with a consistent and guaranteed entertainment experience across the devices and services that are a part of the PFS ecosystem. Since Zune is a separate offering that is not part of the PlaysForSure ecosystem, Zune content is not supported on PlaysForSure devices. By the same token, Zune will work with Zune-specific content as well as non-DRM files.
© Gear Live Inc. – User-posted content, unless source is quoted, is licensed under a Creative Commons Public Domain License. Gear Live graphics, logos, designs, page headers, button icons, videos, articles, blogs, forums, scripts and other service names are the trademarks of Gear Live Inc.