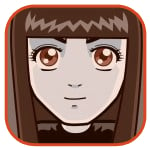 Posted by Sheila Franklin Categories: Google, Internet,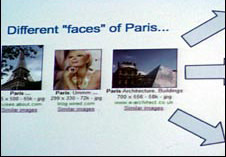 Google has two new programs in the works. Similar Images uses pictures for searching instead of text. As an example, click on the word "Paris" and you get Ms. Hilton, the Eiffel Tower and a photo of an old church. You then click to search further. Google News Timeline helps localize your search through a chronological history of articles, videos and images that have been arranged by a year, month, week or single date. Search through mags, newspapers, blogs or Wikipedia.
Read More

| BBC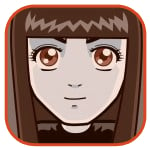 Posted by Sheila Franklin Categories: Corporate News, Internet, Microsoft, Software,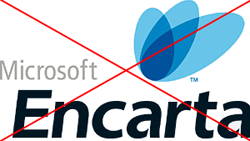 Those of us who remember the happiness of finding Encarta included in our early PC purchase are somewhat saddened by the announcement that it will soon no longer be available. The software will cease after June and most sites will shut down by October 2009. Japan will cut theirs off in December. Microsoft commented, "People today seek and consume information in considerably different ways than in years past."
We know they mean Wikipedia, yet the concept of one disc replacing an entire set of encyclopedias was certainly high tech at the time. And the better images used by Encarta will definitely be missed.
Read More

| MSN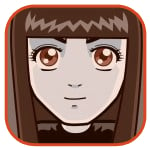 Posted by Sheila Franklin Categories: Cell Phones, Google, Handhelds,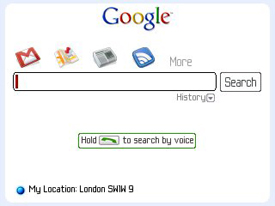 Blackberry users can now search with Google Mobile by My Location and Voice. Tell it you want a hamburger and it will tell you where the closest restaurants are. It will store your location for faster and more relevant results. The application gives quick access to local and Internet news and images. You can test run it on your Blackberry by going to Google. The app will work with Blackberrys running on O/S 4.1+ and with Search by voice on O/S 4.2 and above, and they are working on a version for the Storm.
Read More

| Google Mobile Blog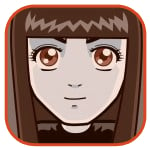 Posted by Sheila Franklin Categories:

Just bought an e-book but not sure where you can get the best deal for content? ebook price.info allows you to search for a book by author, title or ISBN. It will then display results from sites such as ebooks.com, Amazon and ereadable. You can also find what is available by format and the site will suggest other titles by the same author. Some books even feature a synopsis. The site is really simple to use and worth checking out before you purchase.
Read More

| ebook Price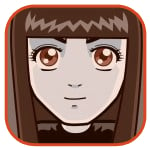 Posted by Sheila Franklin Categories: Google,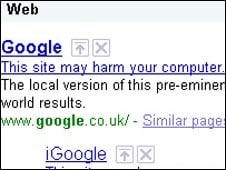 Even Google can screw up. If you noticed yesterday that when you hit a search you got the error screen "may harm your computer," you weren't the only one. The period only lasted about 40 minutes but we guess that was long enough to freak a few Googlers out. Their engine works with stopbadware.org that helps find malicious software then sends a list to them. After updating Saturday, Google accidentally flagged all of their sites. The company attributed the problem to "human error."
Read More

| BBC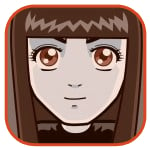 Posted by Sheila Franklin Categories: Internet, Science,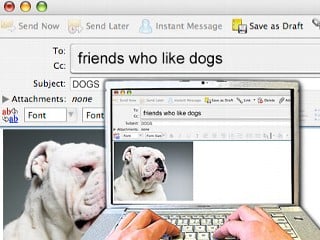 Think you get a lot of spam now? Just wait. Stanford University has been testing a new email system that could let users send them without specific addresses or names. SEAmail (semantic email addressing) directs messages to those who fit certain criteria, i.e. "all professors who graduated from Harvard University since 1960." It works in a similar way to a search. The group has also worked on another prototype where the user simply types in a name and the most recent email addy would be chosen automatically. That one sounds like a winner to us.
Read More

| ABC News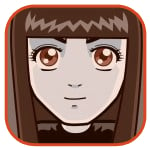 Posted by Sheila Franklin Categories: Google, Internet,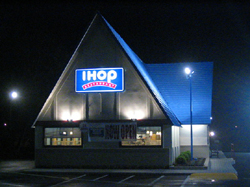 The number 1 search on Google yesterday morning was "ihop." We guess that it wasn't enough to gorge on holiday roast beast. Or maybe some just wanted to get an omelet before last minute shopping, since the #2 search was "stores open on Christmas day." Included on the list was "Waffle House" (#9,) Denny's (#10,) "Wal-Mart Christmas Day hours" (No. 16,) and "Is Best Buy open on Christmas" (No. 18.) Find the complete list via the link.
Read More

| LA Times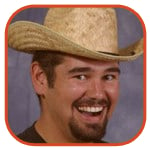 Posted by Patrick Phelps Categories: Cell Phones, Google, Microsoft,
So you don't have an iPhone or other web-enabled phone, you're away from your computer and you're tired of shelling out your precious greenbacks for 411 services; is there any other option? Well, you could just keep on calling 411, the phone companies love it when you do that – a quick check reveals that Verizon charges $1.49 per call and both AT&T and Sprint charge a piggy bank busting $1.79 per call – or you could give Google or Microsoft a call, they'll take care of you for free. Google's service, "GOOG-411" can be accessed by calling 1-800-GOOG-411, while Microsoft's "Live Search 411" can be accessed by calling 1-800-CALL-411.
Both systems use voice recognition technology (you won't be able to speak with a real human) to provide directions to and phone numbers of millions of destinations across the United States and Canada, connecting you to your destination and sending you a text message containing the requested information if you so desire.
Which service is right for you? You'll have to try them both out and decide for yourself. I surprised myself by choosing the Microsoft service as my favorite. Stranger things have happened…
Check out the video (up top) for an introduction to the Google service.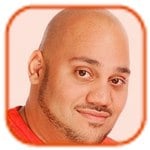 Posted by Andru Edwards Categories: Business Tools, Features, Legal,
Danny Sullivan is the Editor-in-Chief of Search Engine Land, here to talk about search. He talks about how we used to get info. That would be the library, friends, family, and encyclopedia (which weren't written by everyone.) The search revolution started the information retrieval revolution, and the change from that is still underestimated. In 2000, a "Consumer Daily Question Study" was conducted, 74 people recorded all questions they sought answers to, and the majority of respondents used search engines to find the answer to their questions. Search engines were at 32%, while libraries were just 3%.
Today, 58% of people use the internet if they need an answer, while 53% turn to a professional.
Danny brought up a question - if you need the phone number of the Edgewater hotel next door, how would you find it? Most in audience would search Google, one or two would call 411, and less would use the Yellow Pages. 49% of internet users search every day. That is up 30% from 2006. Jumping off the web, location apps on the iPhone is also search, GPS is search, TV is search. These are all different ways that we are able to use search.
As more becomes searchable, and as serch becomes more used, we get collisions between real life and online life.
US Navy building in San Diego that no one really saw from the air until now, thanks to Google Maps. $600,000 will be spent to reshape the building due to concerns.
Google StreetView has some conflicts as well. There are positives and negatives, and Danny gives examples of both.
So what is the balance? Do we let anyone remove anything from Google and other search engines?
Danny is now calling people in the audience, whose phone numbers he pulled off of search. He then asked them about different things in their life that he was able to find using the Internet. Things like Amazon, Flickr, Google, microblogs, etc. It's a valid point to show that you can get a lot of information about someone by just using Google. Aside from "personal" info on web, searches we make are personal. What about the issue where Viacom demanded all the searches done on YouTube in history from Google? Location apps are cool, though now more people know your location. Does Apple know all the places you go by way of your iPhone? Is there even a way to "clear" this data?
The conundrum now is that more is being made searchable, more people are searching and we've hardly figured out the issues.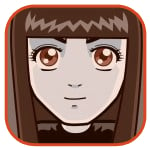 Posted by Sheila Franklin Categories: Corporate News, Internet,

Yahoo has decided to regroup. They will be taking all their services, such as Flickr, Del.icio.us, and Upcoming, and transforming them into one network. Ari Balogh, Yahoo's chief technology officer, said, "We are not building another social network. We are building social into everything we do."
They have already created Searchmonkey that allows users and developers to easily utilize their search technology. The project, referred to as Y!OS (Yahoo Open Strategy,) should be open to all later on this year if Microsoft doesn't take them over first.
Read More

| BBC

© Gear Live Inc. – User-posted content, unless source is quoted, is licensed under a Creative Commons Public Domain License. Gear Live graphics, logos, designs, page headers, button icons, videos, articles, blogs, forums, scripts and other service names are the trademarks of Gear Live Inc.