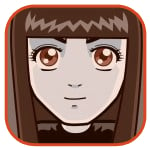 Posted by Sheila Franklin Categories: Science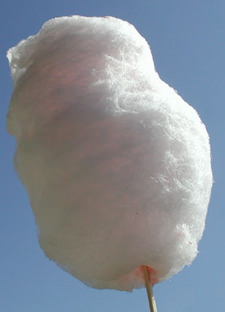 Scientists have discovered that cotton candy may help grow replacement tissue. It can be used for making networks of blood vessels in laboratory grown skin, muscle, bone or fat. Dr. Jason Spector of Cornell Medical Center in New York and Leon Bellan of Cornell University presented their research in a paper for Soft Matter. A thick liquid chemical is poured over a chunk of the sugary stuff. After it solidifies, it is placed in warm water to dissolve the candy. What is left is a piece of material with tiny channels which are lined with cells to create the blood vessels. Interestingly enough, while Dr. Spector is a cotton candy fan, partner Bellan claims, "It's disgusting. I won't eat it."
Read More

| Physorg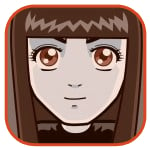 Posted by Sheila Franklin Categories: Design, Household, Science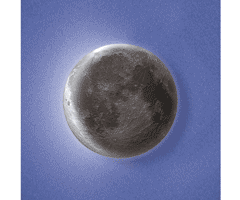 Who needs to go outside on a cold night when we can bring part of the universe inside? Moon in My Room has twelve different phase settings and is authentically detailed. A CD comes with it that provides moon facts and its relationship with the planet. The display is simple to put up in one of three different angles, comes with an infrared remote and shuts off automatically to preserve batteries (not included.) Moon in My Room carries a MSRP of $29.95.
Read More

| Discovery Shopping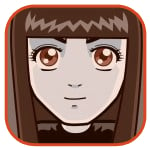 Posted by Sheila Franklin Categories: Science, Software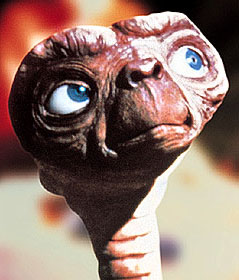 If and when a real ET arrives, Dr. John Elliot from Leeds Metropolitan University will be ready. He claims that an alien language will have recognizable patterns and has has created a program to help identify and translate them. He says that all human languages have "functional terms" such as 'if' and 'but' and that they are separated by up to nine characters or words. The software can also be utilized to break the language down into nouns and verbs. If they still can't figure it out, perhaps a bag of Reese's Pieces might help.
Read More

| Telegraph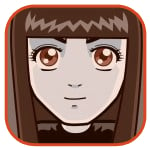 Posted by Sheila Franklin Categories: Internet, Science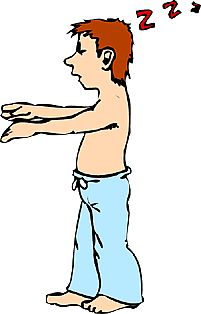 We know an email addict when we hear of one. Seton Hall University published a study about a woman who was given Ambien (zolpidem) for her insomnia. Her doctor increased the dosage when she claimed it wasn't lasting all night. The next day a friend of hers called and accepted an invitation to dinner by email that the woman could not remember. She also sent two more the same night. Lead author Dr. Fouzia Siddiqui claims that this is the first case of its Sleep Emailing and added that he was amazed at all the complex actions the woman would have to go through to write and send the emails. We're not.
Read More

| ABC News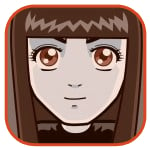 Posted by Sheila Franklin Categories: Science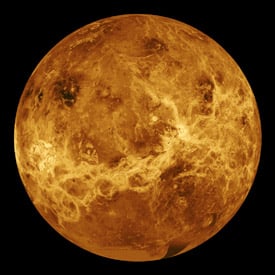 We were looking around to find you a fitting gift for today, and we found something that our readers can share and it doesn't cost a cent. Beginning tonight, Venus, Jupiter and the crescent moon will join together. By Monday, they will be about 2º apart (about a finger's width at arms length.) Check out the southwestern sky at twilight. You won't even need a telescope or binoculars. Miss it and you will have to wait until Nov. 18, 2052 for the next occurrence, although Venus and the moon will pair up again New Year's Eve.
(P.S. Happy Turkey Day!)
Read More

| USA Today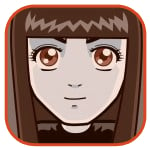 Posted by Sheila Franklin Categories: Internet, Misc. Tech, Science

If you believe in the plant that has its own blog, then you might also like to know that you can get your plant to Twitter. A CERN scientist supposedly created this Plant Twitter Kit. Assemble it (some soldering required,) then connect it to your leafy friend and subscribe to its feed, and it will tell you when it needs water or complain if you give too much. We're still not sure that the gadget will work, and it seems an overpriced $99.99, but hey, if it works on your philodendron, it may work on your puppy.
Read More

| ThinkGeek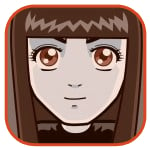 Posted by Sheila Franklin Categories: Science, Transportation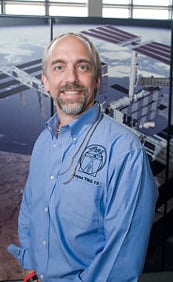 Richard Garriott landed in a Soyuz capsule in Kazastan Friday with 2 cosmonauts after a fun 10 day trip to the ISS. Garriott, who followed in his father Owen's footsteps, deemed the trip a success. "What a great ride that was," said Garriott "This is obviously a pinnacle experience."
The space tourist earned part of the $30 million ticket by testing a watch in microgravity (we wonder if it was a Timex) and conducting an experiment for a biotech company.
Read More

| CNN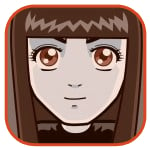 Posted by Sheila Franklin Categories: Household, Science, Transportation, Videos
This house can hustle. The Danish art collective N55 teamed with MIT to make a walking house. Standing 10 ft. high, it is both solar and wind powered, and features a living room, kitchen, bathroom, bed, wood stove and a computer for its leg control. They are hoping that the legs can be mounted under any structure and that modules can be linked for larger living spaces. One of the designers, Øivind Slaatto, plans to live in it in Copenhagen. What a great thing it would be if this prototype became real and could get out of the way of tornadoes, overflowing waterways, and nasty neighbors.
Read More

| Telegraph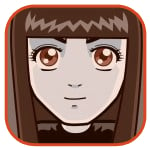 Posted by Sheila Franklin Categories: PC / Laptop, Science, Transportation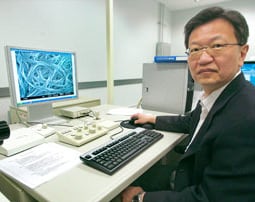 Buckypaper may look like regular carbon paper, but is in actual fact Florida State University's Ben Wang's material that is 10 times lighter but up to 500 times stronger than steel when stacked and pressed. It has the capability of conducting electricity and dispensing heat. The material is made from tube-shaped carbon molecules 50,000x thinner than a human's hair. Applications would include energy-efficient aircraft and cars, and more powerful computers. At this point buckypaper, which came out of the discovery of the buckyball (a form of pure carbon,) is only made at half of its strength and is very expensive to produce, FSU is planning to developing it commercially in the next 12 months, according to Wang.
Read More

| CNN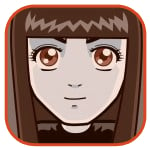 Posted by Sheila Franklin Categories: Internet, Science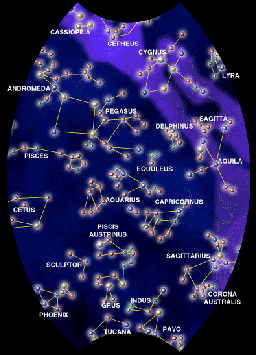 The 2008 Great World Wide Star Count begins today. Amateur and pro skywatchers can go outside, check out a constellation, compare it with one of UCAR's (University Corporation for Atmospheric Reasearch) charts, then report what you see online. Last year the event drew over 6,600 observations on 7 continents, and the project is hoping to double that amount this year. Running until November 3, the count helps scientists map pollution while forcing all of us to be able to identify something besides Orion.
Read More

| UCAR

© Gear Live Inc. – User-posted content, unless source is quoted, is licensed under a Creative Commons Public Domain License. Gear Live graphics, logos, designs, page headers, button icons, videos, articles, blogs, forums, scripts and other service names are the trademarks of Gear Live Inc.