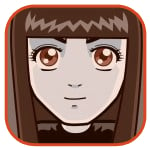 Posted by Sheila Franklin Categories: First Person Shooters,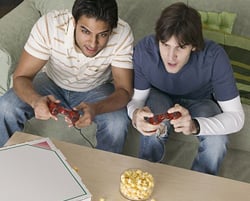 Next time your significant other complains that you are spending too much time with your video games, tell him/her that you are trying to improve your eyesight. Nature Nueroscience researchers found that playing improves contrast sensitivity, the ability to notice small differences in shades of gray used in night driving or poor visibility conditions. The study, which involved gamers aiming and shooting at virtual targets, also says that gaming may improve amblyopia, "lazy eye," by making both eyes work together.
Read More

| BBC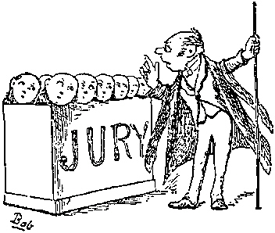 Have you ever gotten depressed after serving jury duty? Psychologists at the University of Leicester in the UK claim that doing so can result in trauma for those who serve. They pinpointed witnessing harrowing and/or gruesome evidence related to crimes against people could result in anxiety, clinical levels of stress or even symptoms of PTSD. Dr. Noelle Robertson and colleagues say that women are most vulnerable and that a lot of it occurs because jurors are not allowed to talk about the case. The study was conducted on a small scale and the report suggests more support for jurors and making sure that they did not have similar past experiences.
Read More

| gizmag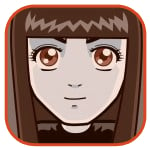 Posted by Sheila Franklin Categories: Science, Storage,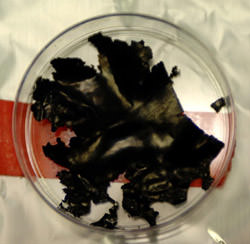 Imagine charging your self phone in seconds instead of hours. Professor Gerbrand Ceder from MIT has devised a new lithium-ion battery electrode that is many times faster than its predecessors. While most discharge at a rate of a minute and a half with the best high powered batteries, this one works in only 10 to 20 seconds. That rate will allow a 1 liter battery to deliver about 25,000W, enough power for about 20 vacuum cleaners. Ceder and his team modified lithium iron phosphate, an electrode material, so that electrons and ions could move more quickly.
Current lithium rechargeable batteries can store large amounts of energy but don't have the acceleration speed. Professor Cedar claims that because the material is not new, but simply remade, scientists could conceivably market it in the next couple of years.
Read More

| MIT via Technology Review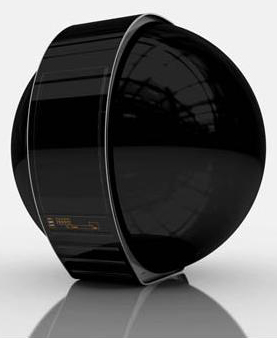 Scientists from the Universities of York and Warwick feel that they have found a way to make a virtual reality device that can simulate all five senses. The NAU VR Cocoon is composed of a headset with electronics and computer capability more realistic than any made so far. While most of them that have been made concentrate only on sight and sound, this one adds the other three senses as well.
Professor David Howard said, "Smell will be generated electronically via a new technique being pioneered by a team at Warwick which will deliver a pre-determined smell recipe on-demand. Taste and smell are closely linked but we intend to provide a texture sensation relating to something being in the mouth. Tactile devices will provide touch."
Having been exposed to Smellavision and simulators that make you feel like you are in space, we are not sure we are ready to take that next step as we find that too much virtual reality can make us nauseous.
Read More

| i-Cocoon via Tech Radar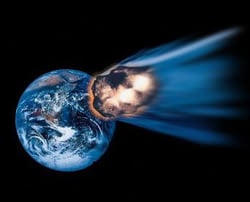 It seems that an asteroid flew by our planet Monday and very few knew about it at the time. It was about 115 feet wide (about the size of a 10 story building) and came within about 45,000 miles, twice the distance of the highest satellites. Astronomers knew that DD45 was coming but figured there was no collision risk and didn't make a big deal about it. We suppose that is so that those of us who watch sci-fi movies wouldn't panic, but experts say that should one that size strike, it would have the impact of 1,000 bombs like the one that hit Hiroshima.
Read More

| MSNBC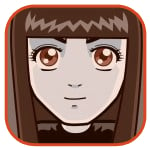 Posted by Sheila Franklin Categories: Cameras, Misc. Tech, Science,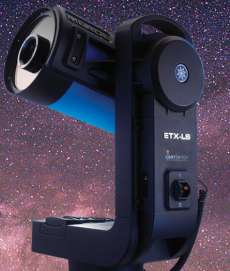 Checking out the sky is fun, but you could be frozen by the time you find what you were looking for. Meade's EXT-LS telescope, with Advanced Coma-Free (ACF) optics for a better picture, has a computerized scope that will automatically locate the star, moon, planet or star you are seeking. Once it is locked in with LightSwitch technology, you can take photos with its built-in camera or check out audio and video clips. The EXT-LS can find over 500 objects and is available for $1,299.00.
Read More

| Meade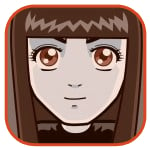 Posted by Sheila Franklin Categories: Science, Transportation,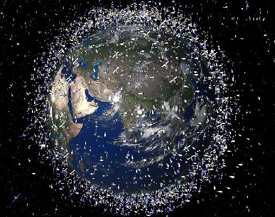 After last week's collision of two satellites in space, experts estimate tens of thousands of pieces of space junk that they will now have to monitor. They already track over 17,000 pieces larger than 2 to 4 inches in diameter. The incident occurred between a U.S. Iridium commercial satellite and a derelict Russian military one about 500 miles above the planet. The FAA has received reports of falling debris over Texas, which could be related to the crash but was not confirmed. Either way, it may be 10,000 years before the floating stuff, seen in this artist's rendering, will not be a threat to other satellites.
Read More

| MSNBC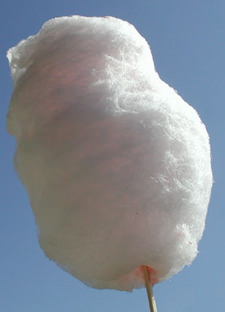 Scientists have discovered that cotton candy may help grow replacement tissue. It can be used for making networks of blood vessels in laboratory grown skin, muscle, bone or fat. Dr. Jason Spector of Cornell Medical Center in New York and Leon Bellan of Cornell University presented their research in a paper for Soft Matter. A thick liquid chemical is poured over a chunk of the sugary stuff. After it solidifies, it is placed in warm water to dissolve the candy. What is left is a piece of material with tiny channels which are lined with cells to create the blood vessels. Interestingly enough, while Dr. Spector is a cotton candy fan, partner Bellan claims, "It's disgusting. I won't eat it."
Read More

| Physorg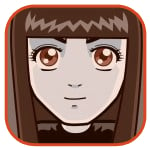 Posted by Sheila Franklin Categories: Design, Household, Science,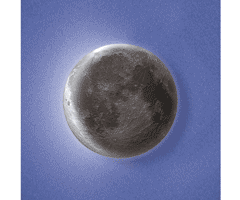 Who needs to go outside on a cold night when we can bring part of the universe inside? Moon in My Room has twelve different phase settings and is authentically detailed. A CD comes with it that provides moon facts and its relationship with the planet. The display is simple to put up in one of three different angles, comes with an infrared remote and shuts off automatically to preserve batteries (not included.) Moon in My Room carries a MSRP of $29.95.
Read More

| Discovery Shopping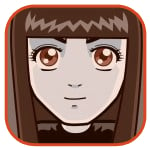 Posted by Sheila Franklin Categories: Science, Software,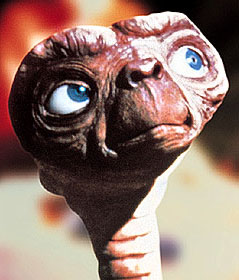 If and when a real ET arrives, Dr. John Elliot from Leeds Metropolitan University will be ready. He claims that an alien language will have recognizable patterns and has has created a program to help identify and translate them. He says that all human languages have "functional terms" such as 'if' and 'but' and that they are separated by up to nine characters or words. The software can also be utilized to break the language down into nouns and verbs. If they still can't figure it out, perhaps a bag of Reese's Pieces might help.
Read More

| Telegraph

© Gear Live Inc. – User-posted content, unless source is quoted, is licensed under a Creative Commons Public Domain License. Gear Live graphics, logos, designs, page headers, button icons, videos, articles, blogs, forums, scripts and other service names are the trademarks of Gear Live Inc.