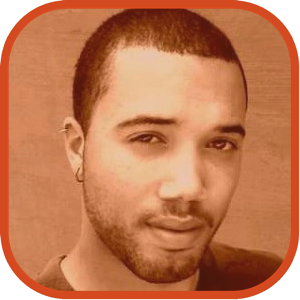 Posted by John Kilhefner Categories: Misc. Tech, Science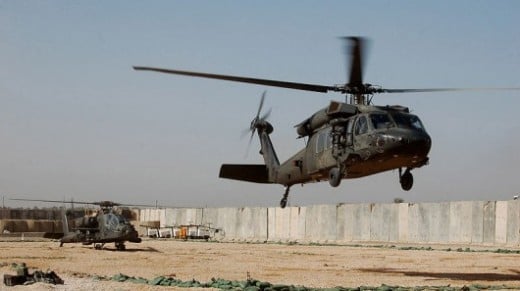 It's always good news to hear of a military device intended for war that isn't branded "death from above," and that actually saves lives instead of taking them. This can be attributed to the researchers at the University of Michigan who have created a new way to protect helicopters from incoming missile up to 1.8 miles away. What's different about this missile defense is that it uses a laser based technology to "blind" incoming missiles instead of destroying them. This is done by using a mid-infrared super continuum laser that takes on the heat properties of a helicopter, confusing the missile and causing it to lose "sight" of the helicopter. The device has no moving parts, giving it a long life span on the adverse conditions of aircraft operations. Mohammed Islam, a professor in the Department of Electrical Engineering and Computer Science stated: "The laser-based infrared countermeasures in use now for some aircraft have 84 pieces of moving optics. They couldn't withstand the shake, rattle and roll of helicopters. We've used good, old-fashioned stuff from your telephone network to build a laser that has no moving parts." This technology has enabled University of Michigan to start a company called Omni Sciences, funded up to $1 million from the Army and DARPA, to develop a second generation version.
Read More

| Gizmag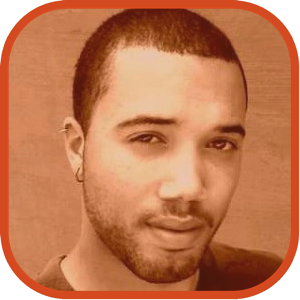 Posted by John Kilhefner Categories: Science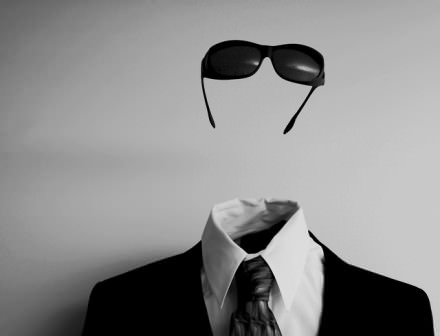 The future of stealthily cloaked super soldiers running around with nano machines injected in their bodies is closer than we think, thanks to Elena Semouchkina. Elena is an associate professor of electrical and computer engineering at Michigan Tech, who has found a way to cloak objects by using carefully thought out materials and shapes to produce the magnetic resonance necessary to bend infrared light around objects.
While not yet able to do so in visible light, Elena's team has found a way to cloak metallic cylinders using metamaterials made of chalcogenide glass. "Starting from these experiments, we want to move to higher frequencies and smaller wavelengths," states one researcher.
While far from being perfected, Elena's new theory in cloaking puts us in the ball park for a stealthy future. Perhaps we will bear witness to the implementation of the practical usage of cloaking devices in the near future. Solid Snake, eat your heart out.
Read More

| MTU.Edu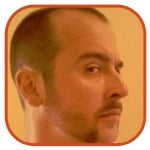 Posted by Finnian Durkan Categories: Accessories, Household, Science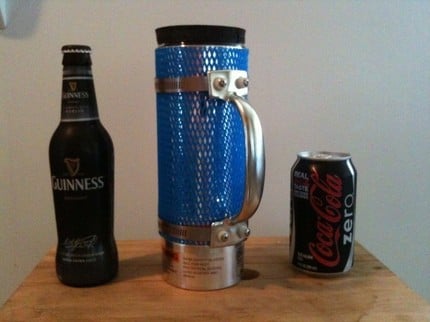 If you're a child of the 80's like me, some of your fondest memories revolve around movies like 'Real Genius' or Hughes-ian bits of brain candy like 'The Breakfast Club' or, better yet, 'Weird Science'. Oh, for the halcyon days of wrist-watch calculators and pocket protectors—when nerds first began to rattle the bars of their cages and shout their skinny-armed superiority from atop a mound of servers—the true first days of 'nerd-chic'. These beer-steins of science are hand-crafted from Pope Scientific bench top dewar flasks which should ring-true for any hard core science geeks out there and help you drink your way back to your childhood. So strap a bra to your head, fire a laser through the wall, and fill your favorite college prof's house with popcorn. Then get trashed in the name of SCIENCE!!!!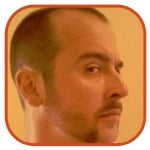 Posted by Finnian Durkan Categories: Displays, PC / Laptop, Science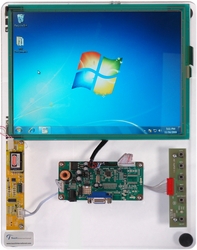 Today, Touch International is releasing its Windows 7-compatible Multi-Touch Analog Resistive (MARS) Touch Screen Module. The MARS module supports 10-finger touch and is easily modifiable, featuring superior drift-free performance, outstanding optical clarity and a fast and accurate response time, it also allows for True Touch Gesture and palm rejection while working with bare/gloved/bear-gloved fingers or a pointing device. The MARS module can also transform to a virtual keyboard or even a touch-screen piano as well. Don't worry, I'm sure that you can figure out a way to play Scrabble on Facebook with it as well. Just remember to wipe your hands before use, Cochise; can you imagine if you had to actually view a computer screen through the grime you've accumulated on your mouse pad? It would be like trying to look through frosted-glass, or the windshield on your moldy '82 Buick Regal. Don't lie, we've seen you driving it.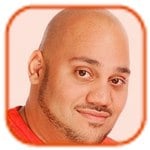 Posted by Andru Edwards Categories: Household, Misc. Tech, Science, Videos
At TED 2010, Bill Gates gave a talk that laid out his vision and hope for the world's energy future, citing the need for what may amount to a miracle to avoid planetary catastrophe, with the goal of zero carbon emissions across the globe by 2050. One of the more interesting, and most talked about, moments involves Bill take out a jar of fireflies (at last years talk, he used mosquitos) to make a point. Definitely a great video to take in, and it gives you a nice idea of what Mr. Gates is up to these days.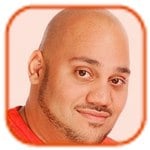 Posted by Andru Edwards Categories: Science, Videos
Regardless of how annoying he might be, David Blaine's TEDMED talk on how he set the world record for holding his breath underwater for 17 minutes is pretty phenomenal. Definitely interesting to see the different ways he thought of to do it as an illusion, using various technological methods and DIY gadgets, before finally deciding that he would do it for real. This one is definitely worth watching, and also worth not trying at home. It's kind of ridiculous.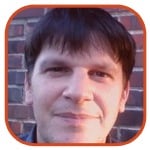 Posted by Mark Rollins Categories: Misc. Tech, Science, Wireless / WiFi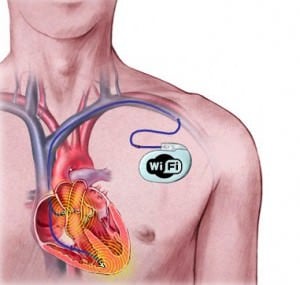 These days, everything from our mobile phones to our iPods have WiFi capability, so why not put it in a device where it really matters, like a pacemaker? Apparently, a New York woman was the first to receive such a device, and it is designed to upload any troubling stats tol her doctor should it pick up anything abnormal.
We like seeing technology used to keep people safe, and this saves time as well, since most of her normal tests are now done on the fly, with results delivered without an appointment needing to be made.
Read More

| Daily Tech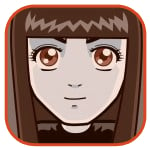 Posted by Sheila Franklin Categories: Science, Transportation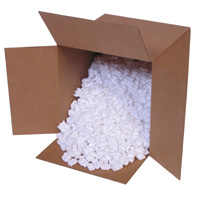 Two researchers from Iowa State University figured out how to get rid of some of the excess styrofoam. Najeeb Kuzhiyil and Song-Charng Kong placed different amounts of polystyrene packing peanuts into biodiesel and found that it dissolved almost immediately. They also found that the power out increased up to 5%. Before you get too excited, the two scientists also noted that it increases the fuel's emissions of carbon monoxide, soot, and nitrous oxides. They will continue to work on the problem, but we are thinking that the best way to get rid of the awful stuff is to not use/buy it anymore.
Read More

| Physorg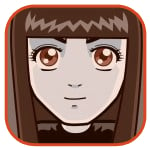 Posted by Sheila Franklin Categories: Education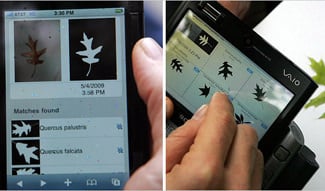 Shades of Star Trek's Tricorder. A team of reseachers financed by the National Science Foundation has produced a prototype iPhone app that identifies tree species. It matches a picture of a leaf with its database and narrows it down to 5 to 10 possibilities. So far the application has been tested in three areas but the data is limited to the northeastern U.S. Creator Sean White wants to develop applications for Google, Nokia and Microsoft platforms as well, although it will be some time before it is available to consumers.
Read More

| NY Times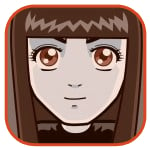 Posted by Sheila Franklin Categories: Science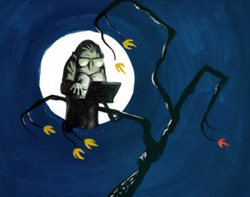 Take that, early birds. We admit it. Some of us here at Live Gear are at our best in the p.m. We were pleased to learn that a new study shows that night owls have more stamina. Researchers at the Université de Liège in Belgium used functional magnetic resonance imaging (fMRI) to monitor brains from both groups in a sleep clinic. They then gave them a task to do after 1 ½ hrs. of waking and 10 ½ hrs. after. While the attentive levels were the same, the night folks were found to be more focused. The study is detailed in the April 24 issue of the journal Science, if you can stay awake long enough to read through it.
Read More

| Live Science

© Gear Live Inc. – User-posted content, unless source is quoted, is licensed under a Creative Commons Public Domain License. Gear Live graphics, logos, designs, page headers, button icons, videos, articles, blogs, forums, scripts and other service names are the trademarks of Gear Live Inc.