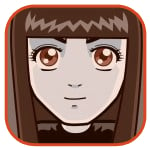 Posted by Sheila Franklin Categories: Misc. Tech, Music, Science,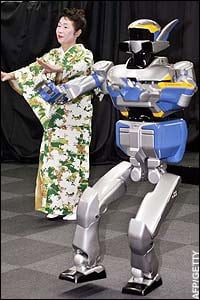 Shin'ichiro Nakaoka and his team at the University of Tokyo have created a dancing bot that can imitate dance routines within minutes. The researchers utilized motion capture technology after studying dance instructor Hisako Yamada. They are hoping that the robot can be used to preserve traditional Japanese folk dancing if the knowledge becomes lost in time. Because the dance learned, Aizu-Bandaisan, is mostly concerned with upper body movements, it may be a while before the big guy can move on to hip hop. After watching the video, we would swear there is a guy in that suit.
Read More

| DigitalTech News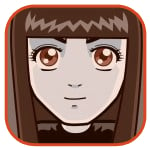 Posted by Sheila Franklin Categories: Design, Misc. Tech, Science,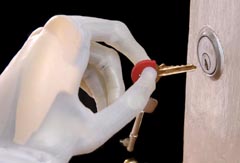 Last week we featured a workable leg/ankle prosthesis, this week TouchBionics has released the i-LIMB hand that allows wearers to move all five robotic fingers digitally and has a flexible wrist with rotating thumb.
Invented by David Gow, an engineer at Scotland's NHS (National Health Service,) the hand is controlled by the patient's thoughts, nerves, and severed muscles attached to a socket that conceals a rechargeable battery and a pair of electrodes. Digits are removable by one screw in case they need servicing. The i-LIMB is available to everyone that can afford the £8,500 (~$17,289.) At the rate that robotics is developing, it won't be long before we can truly have bionic men/women among us.
Read More

| TouchBionics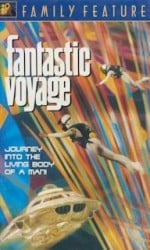 Israeli scientists from Techion University have teamed with the College of Judea and Samaria to create a one millimeter bot that can be inserted into a patient's bloodstream, with no miniature Rachel Welch or Stephen Boyd needed. The mini-robot is composed of a hub and tiny arms that can hold on to vessel walls even upstream, and is controllable by its operators almost indefinitely. A similar bot has been created by Kyoto University but its size is one centimeter, too large to get into the smaller spaces. What a pity that Isaac Asimov couldn't be here to see him novelization come to fruition.
Read More

| Haaretz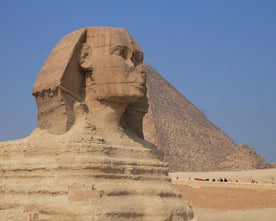 Perhaps you have heard rumors of the selection of seven new Wonders of The World, which was probably implemented because most of the the original ones are either falling apart or no longer exist. Only the Great Pyramids are still upright and they could definitely use an overhaul. An international panel has narrowed the field to 21 and results will be announced July 7th in a globally televised event. If you would like to choose your own favorites, you can still do so by phone or registering online. Half of the campaign profits will help restore cultural monuments.
The original Seven Wonders were selected by the Greeks, who really didn't get around much back then, so places like Stonehenge and the Great Wall of China were not chosen. We would have liked to have nominated Jimmy Hoffa's gravesite, just in case it is ever discovered.
Read More

| Live Science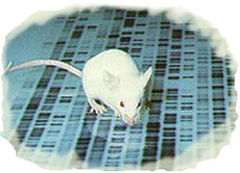 While we don't understand all the scientific technology involved, it has recently come to Gear Live's attention that it is now possible to create stem cells without the use of a female egg. Rudolf Jaenisch, a stem-cell biologist at Boston's Whitehead Institute, Japan's Shinya Yamanaka, and other scientists have said that if they take a mouse skin cell and switch on four certain genes, they can come up with a new cell.
"When we analyzed them, they were indistinguishable from normal embryonic stem cells," Jaenisch said. Perhaps in time this ongoing research can put an end to stem cell research's moral controversy.
Read More

| NPR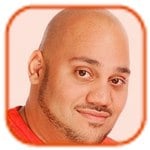 Posted by Andru Edwards Categories: Accessories, USB, CES, CES 2007, Features, PC / Laptop, Peripherals, Science, Videocasts, Videos,
Read More

| The Bleeding Edge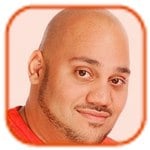 Posted by Andru Edwards Categories: Gizmatic, Short Bytes, Accessories, USB, CES, CES 2007, Features, PC / Laptop, Peripherals, Science, Videocasts,
Keith Renty of IOGEAR gives us the low down on their Nano Shield technology. This coating lasts for a couple of years and kills all bacteria on your keyboard or mouse. This is aimed at the healthcare and education industry - but if you are a hypochondriac, it works for you as well.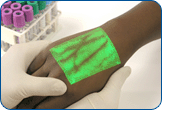 Watch out, Superman. Luminetx has created the VeinViewer that allows health care professionals to have x-ray vision. The device works by a near-infrared light highlighting red blood cells captured by video camera, digitizing them, then displaying them below the skin, thereby aiding clinicians to find veins that might otherwise be difficult to discover.
The UT Health Science Center in Memphis originally designed it for tracking macular degeneration in the eye. Luminetx CEO Jim Phillips says that when the VeinViewer was accidentally shined across an arm, its inventors realized it had other applications. He also forsees it being used for ID purposes much like eye scans and fingerprinting.
Read More

| Luminetx

Posted by Brian Viele Categories: Design, Mods / Hacks, Science, Transportation,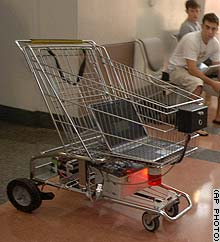 Cart filled parking lots may soon be a sight of the past. A new smart cart created by a college student with all sorts of gadgets called "B.O.S.S" - which stands for "Battery Operated Smart Servant" - actually follows the shopper around the store, avoids obstacles, and most importantly, it can be made to return itself! While that sounds cool and all, we will certainly miss the days of the teenage part-timer running around parking lots to collect stray carts in the rain.
Read More

| CNN

Posted by Janie Franz Categories: Health, Science, Food Trivia, Fruit, Vegetarian,
The old adage, "An apple a day, keeps the doctor away," may not be just something our grandmother's told us. Apples, members of the rose family, are portable nutrition packages that are quite tasty.
Apples have been found to reduce the risk of stroke and Type II diabetes and to improve bowel function. Flavonoids, abundant in apples, help prevent the growth of prostate cancer cells, and phytochemicals in the skin of apples seem to inhibit the reproduction of colon cancer cells. Two recent studies indicated that eating five apples a week helped lower the risk for respiratory diseases like asthma. Apples also help protect arteries from plaque build up, and eating two apples a day or drinking a 12 ounce glass of apple juice reduced the effects of cholesterol. Also, pectin and other acids in apples help aid digestion. That's why apples are great served with rich foods like pork or lamb or duck.
Apples have more nutrients if eaten raw with their skin, but they should be washed thoroughly. Just under that wonderful colored coat lies half of the Vitamin C content of the apple. The skin also has lots of fiber and is the source of the apple's characteristic fragrance.
A raw medium apple (two and a half inches in diameter), eaten with the skin, has only 80 calories, 5 grams of fiber, and is a great source of potassium. It also contains calcium, phosphorus, iron, and Vitamin C and A. The apple is composed of 80-85 percent water, 5 percent protein, and 10-15 percent carbohydrates. It also is sodium free and fat free.
Apples also are 25 percent air. That is the reason why they float when you put them in a tub of water at Halloween parties and dunk for them.
© Gear Live Inc. – User-posted content, unless source is quoted, is licensed under a Creative Commons Public Domain License. Gear Live graphics, logos, designs, page headers, button icons, videos, articles, blogs, forums, scripts and other service names are the trademarks of Gear Live Inc.