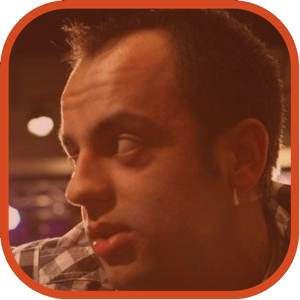 Posted by Andrey Malskiy Categories: Science, Transportation, Videos,
The dream of personal flight has always been knocking at transportation's door, but never has it had the right sales pitch. Now, over in the Bex, Switzerland, Translogic had the opportunity to interview Yves Rossy, the Jetman. This guy isn't your average adrenaline junky--he's more of a visionary. His plan is to one day build an Iron Man-like suit for personal flight. We know, keep dreaming, right? Yeah, that project is nowhere near complete, but it takes research and development for big ideas to come to fruition. For now, the Jetman is busy perfecting his personal jetwing. Check out the video above for what one day could be sharing garage space with your car.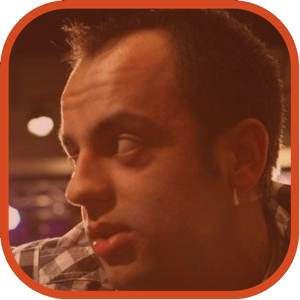 Posted by Andrey Malskiy Categories: Science,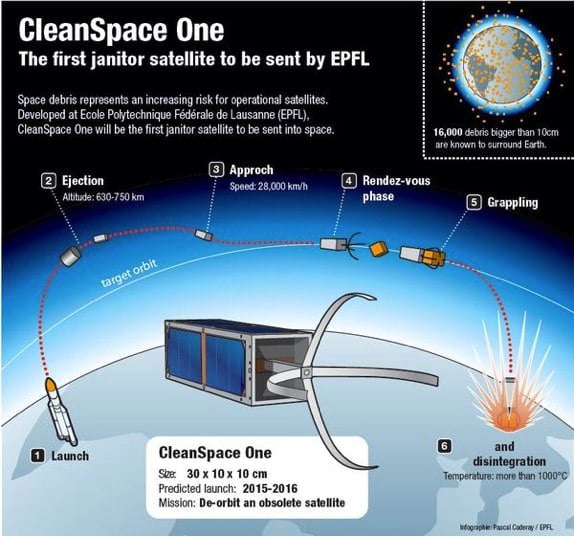 We've been hitting up space like a creeper hits up his Facebook crush. The thing is, a creeper leaves no traces of what they're doing, but that can't be said for our space explorations. Ever since our first trip, we've been leaving bits and pieces behind. Over the years, left untreated, this has become a problem. Now, the folks at the Swiss Space Center at EPFL (the Federal Institute for Technology in Lausanne) are looking to clean up with the development of satellites that have a case of OCD.
The Swiss team has designed a 'janitor' satellite, which will roam space and collect debris. As the satellites return to earth, the debris will be burned as it re-enters the atmosphere. CleanSpace One is a series of satellites that are set to launch within the next three to five years. Scientists are working on a claw-like feature that can grab debris that's traveling at speeds reaching 17,000 miles per hour. If this projects proves to be successful, an estimated 16,000 pieces of space junk could be removed.
Read More

| EPFL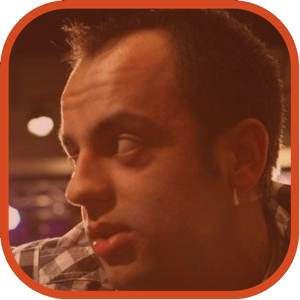 Posted by Andrey Malskiy Categories: Internet, Science,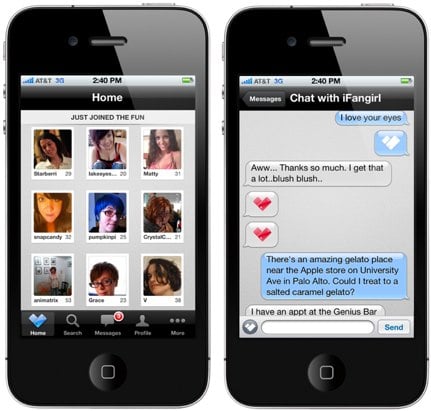 Well it's that time of the year again and that day that many people dread is approaching, and we aren't talking about the fact that it's tax season. Valentine's Day (or Single Awareness Day for many folks!) is in just a few days away, and you might be scrambling for a date. Like many now days, you might be turning to an online dating service, such as OKCupid or Match.com. But before you look there, you'll be surprised as to what studies have found.
Click to continue reading Online dating may not be your best bet for love
Read More

| Association for Psychological Science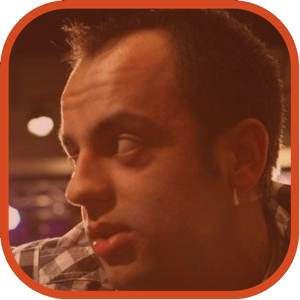 Posted by Andrey Malskiy Categories: Science, Transportation,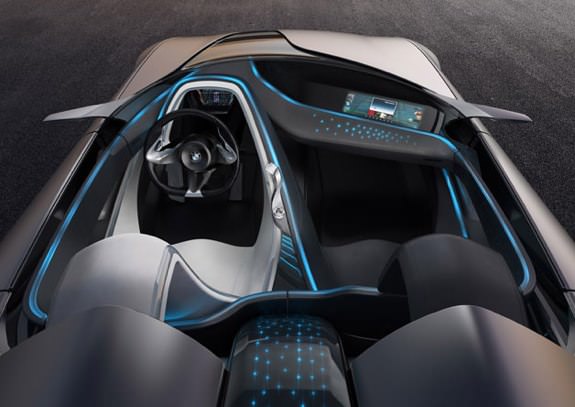 As automotive technology is advancing, things that we found novel are becoming a thing of the past. Remember when the first iPhone came out? People flocked to the phone like moths to a light initially. Now, iPhones are about as common as shoes, having lost their novel appeal.
Now apply the same analogy to automobiles. When automakers incorporated navigation systems into vehicles, everyone wanted one. Heck, even hip hop artists were rapping about it in their music. So the question remains to ask is 'What technology will excite the new car buyer?' BMW may have found the answer for the next big thing. Smart fabric is what they're conceptually attempting to bring into cars. Not familiar with smart fabric? Let's break it down after the jump.
Click to continue reading BMW looking to use smart fabric to bring deep user customization to cars
Read More

| Autoblog

On Wednesday, I reported on the approach to the Sun by Comet Lovejoy, the first "sungrazing" comet to be discovered by a ground-based observer in over 40 years. Most comet experts had predicted that the comet, officially known as C/2011 W3 (Lovejoy), would disintegrate on Friday, vaporized by its passage just a fraction of a solar radius from our star. Clearly, the comet had other ideas.
To the delight of astronomers, it survived its close encounter with the Sun, retaining much of its brilliance as seen in images from spaceborne observatories. It's now receding from the Sun and should become visible in the night sky within days for observers at southerly latitudes.
Yesterday, as seen in images from the Solar and Heliospheric Observatory (SOHO), Comet Lovejoy rapidly closed in on the Sun, brightening (as evidenced by the "wings" on either side of the comet's head—an artifact due to "pixel blooming" as the camera's CCD censors became oversaturated by the comet's brilliance, flooding adjacent pixels with brightness) and then fading in its final approach to the Sun.
Click to continue reading Comet Lovejoy lives on, survives sungrazing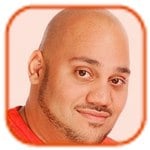 Posted by Andru Edwards Categories: Cameras, Internet, Science,
Soon after Australian amateur astronomer Terry Lovejoy discovered a comet in an automated search program using a telescope equipped with a CCD detector on Nov. 27, it became clear that he had found something special.
Follow-up observations determined that the comet belonged to the Kreutz group of sungrazing comets, so called because members of this comet family—which all travel in similar orbits—pass extremely close to the Sun. The brightest Kreutz comets, such as the great comets of 1066, 1843, 1882, and 1965, have been among the most spectacular comets on record. The Kreutz group is believed to be the remnants of what was once a single, larger comet that has progressively fragmented over the past couple thousand years.
Although Lovejoy's comet—now officially known as C/2011 W3 (Lovejoy)—is not expected to rival the greatest Kreutz comets, it's the first sungrazer to be found by a ground-based observer in over 40 years, and it should put on an impressive show online. It's now visible in the images of several spaceborne observatories that monitor our star—the twin STEREO spacecraft and the Solar and Heliospheric Observatory (SOHO)—and should brighten as it makes what's likely a suicidal run at the Sun.
Click to continue reading Watch a bright comet head for the sun
Astronomers said Monday that NASA's Kepler spacecraft has discovered a far-off planet that orbits its Sun-like star at just the right distance to support life. Kepler-22b is about 2.4 times bigger than Earth and is located 600 light-years away from our planet.
"We're getting closer and closer to discovering the so-called 'Goldilocks planet,'" said Pete Worden, director of NASA's Ames Research Center, according to Space.com, referring to a habitable planet that is "just right" in meeting all the requirements for life.
Kepler-22b is pleasantly warm, with an average surface temperature of 72 degrees Fahrenheit, according to researchers. It orbits its star at the right distance for liquid water to exist.
The Kepler spacecraft has discovered 2,326 potential planets just 16 months into its planet-hunting mission. If those discoveries are confirmed, it brings the total number of planets scientists have discovered outside of our solar system to four times the 700 or so that were known to exist prior to Kepler's mission.
Click to continue reading Kepler-22b: The most Earth-like planet ever found
Prosthetics have come a long way since the days of wooden legs. Now a team of Stanford researchers says it's taken a big step towards developing an artificial skin that can actually "feel" pressure and could someday help amputees and burn victims.
Spray-on carbon nanotubes and deformable silicone storing an electrical charge form the stretchy, sensitive material that's being billed as a synthetic skin prototype by the team of Stanford researchers led by associate professor of chemical engineering Zhenan Bao that developed it. The flexible, skin-like sensor can be stretched in any direction without tearing, losing its shape, or wrinkling and it's sensitive enough to detect a wide range of pressure.
"This sensor can register pressure ranging from a firm pinch between your thumb and forefinger to twice the pressure exerted by an elephant standing on one foot," Darren Lipomi, a Stanford post-doctoral researcher who helped develop the artificial skin sensor, told PopSci.com.
Click to continue reading Stanford researchers create artificial skin that can feel pressure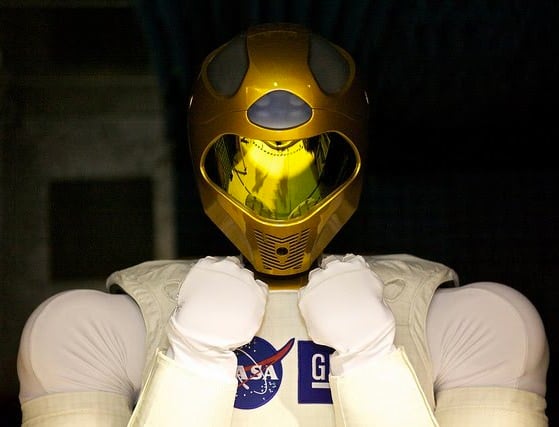 Coming in at three feet four inches and 330 pounds, it's Robonaut 2, NASA's humanoid robot. Six months after it was first delivered to the International Space Station by Space Shuttle Discovery, the robot has been powered on for the first time.
Robonaut 2, or R2, tweeted the progress of its first test from the @AstroRobonaut feed, operated by NASA's Joe Bibby, a multimedia specialist working out of Houston's Johnson Space Center, where R2's ground support is located.
"My power cable is plugged in and my status LEDs on my power backpack are on," Robonaut tweeted Monday morning.
Click to continue reading NASA fires up humanoid robot, Robonaut 2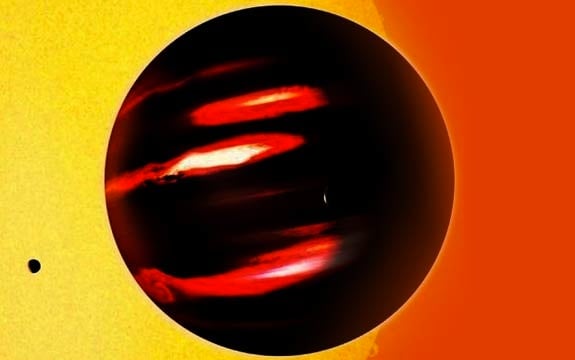 How dark is dark within the solar system? We suppose black holes, by their very nature, are pretty dark. But high on the list of astronomical objects that don't reflect much light is a new contender: TrES-2b, a Jupiter-sized gas giant around 750 light-years from Earth that's now taking top billing as the darkest exoplanet that astronomers have ever discovered.
Brightness readings measured by NASA's Kepler spacecraft suggest that TrES-2b reflects less than 1 percent of the sunlight that hits it–and that's coming from a star a mere three million miles away from the planet itself (GSC 03549-02811). For comparison's sake, Earth is around 93 million miles from the Sun and, we should note, a whole lot cooler. The average temperature of TrES-2b hovers around 1,800 degrees Fahrenheit.
Although the super-heated planet's atmosphere is full of light-absorbing chemicals, there's no indication that their presence is the direct reason why the planet fails to reflect a great deal of light.
Click to continue reading Astronomers find the darkest known planet, TrES-2b
© Gear Live Inc. – User-posted content, unless source is quoted, is licensed under a Creative Commons Public Domain License. Gear Live graphics, logos, designs, page headers, button icons, videos, articles, blogs, forums, scripts and other service names are the trademarks of Gear Live Inc.