Astronomers said Monday that NASA's Kepler spacecraft has discovered a far-off planet that orbits its Sun-like star at just the right distance to support life. Kepler-22b is about 2.4 times bigger than Earth and is located 600 light-years away from our planet.
"We're getting closer and closer to discovering the so-called 'Goldilocks planet,'" said Pete Worden, director of NASA's Ames Research Center, according to Space.com, referring to a habitable planet that is "just right" in meeting all the requirements for life.
Kepler-22b is pleasantly warm, with an average surface temperature of 72 degrees Fahrenheit, according to researchers. It orbits its star at the right distance for liquid water to exist.
The Kepler spacecraft has discovered 2,326 potential planets just 16 months into its planet-hunting mission. If those discoveries are confirmed, it brings the total number of planets scientists have discovered outside of our solar system to four times the 700 or so that were known to exist prior to Kepler's mission.
Click to continue reading Kepler-22b: The most Earth-like planet ever found
Prosthetics have come a long way since the days of wooden legs. Now a team of Stanford researchers says it's taken a big step towards developing an artificial skin that can actually "feel" pressure and could someday help amputees and burn victims.
Spray-on carbon nanotubes and deformable silicone storing an electrical charge form the stretchy, sensitive material that's being billed as a synthetic skin prototype by the team of Stanford researchers led by associate professor of chemical engineering Zhenan Bao that developed it. The flexible, skin-like sensor can be stretched in any direction without tearing, losing its shape, or wrinkling and it's sensitive enough to detect a wide range of pressure.
"This sensor can register pressure ranging from a firm pinch between your thumb and forefinger to twice the pressure exerted by an elephant standing on one foot," Darren Lipomi, a Stanford post-doctoral researcher who helped develop the artificial skin sensor, told PopSci.com.
Click to continue reading Stanford researchers create artificial skin that can feel pressure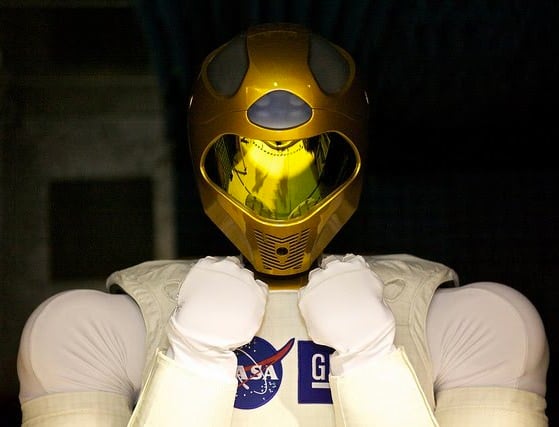 Coming in at three feet four inches and 330 pounds, it's Robonaut 2, NASA's humanoid robot. Six months after it was first delivered to the International Space Station by Space Shuttle Discovery, the robot has been powered on for the first time.
Robonaut 2, or R2, tweeted the progress of its first test from the @AstroRobonaut feed, operated by NASA's Joe Bibby, a multimedia specialist working out of Houston's Johnson Space Center, where R2's ground support is located.
"My power cable is plugged in and my status LEDs on my power backpack are on," Robonaut tweeted Monday morning.
Click to continue reading NASA fires up humanoid robot, Robonaut 2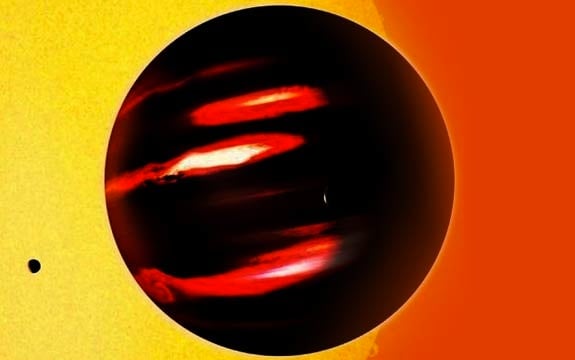 How dark is dark within the solar system? We suppose black holes, by their very nature, are pretty dark. But high on the list of astronomical objects that don't reflect much light is a new contender: TrES-2b, a Jupiter-sized gas giant around 750 light-years from Earth that's now taking top billing as the darkest exoplanet that astronomers have ever discovered.
Brightness readings measured by NASA's Kepler spacecraft suggest that TrES-2b reflects less than 1 percent of the sunlight that hits it–and that's coming from a star a mere three million miles away from the planet itself (GSC 03549-02811). For comparison's sake, Earth is around 93 million miles from the Sun and, we should note, a whole lot cooler. The average temperature of TrES-2b hovers around 1,800 degrees Fahrenheit.
Although the super-heated planet's atmosphere is full of light-absorbing chemicals, there's no indication that their presence is the direct reason why the planet fails to reflect a great deal of light.
Click to continue reading Astronomers find the darkest known planet, TrES-2b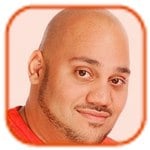 Posted by Andru Edwards Categories: Science, Transportation

To celebrate its 50th birthday, Seattle's Space Needle is launching a contest to send someone into space.
"The Space Needle was built when our country was in a global space race," Ron Sevart, CEO of the Space Needle said in a statement. "With space travel moving into the private sector, a new race has begun that focuses on the best of what the Space Needle has become–a symbol of the aspirations of today's world of technology and science. What better way than sending a person from our midst into space to mark our first 50 years and look into the exciting future that lies ahead."
The contest, dubbed Space Race 2012, kicks off Monday. Potential astronauts can enter online via the Space Needle Web site through November 30.
Click to continue reading Win a trip to space, courtesy of Seattle's Space Needle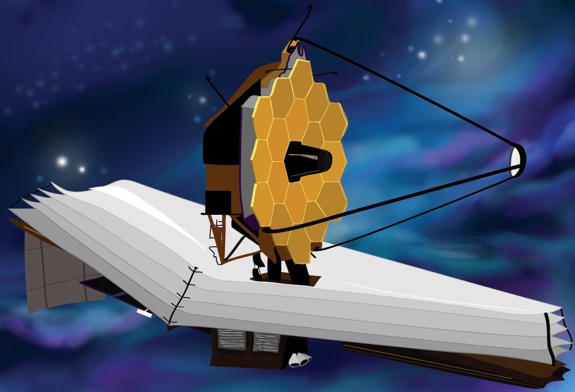 NASA's James Webb telescope, the successor to the Hubble, is on the chopping block. With the U.S. Congress arguing over fiscal matters, one of the things that may get cut is NASA's budget, with the expensive James Webb telescope potentially getting the ax. If that happens, a generation of scientific discoveries about the nature of the universe may need to be put on hold.
Right now the future of the Webb telescope, scheduled to launch in 2018, is uncertain. Congress is looking to cut costs, and NASA's budget could be cut by as much as $1.6 billion (or about nine percent of its overall budget). Such a big cut would certainly be the death knell for the Webb telescope, which has so far cost $3 billion but whose final price is expected to hit the $6.8-billion mark.
"The cost overruns are driven by a couple things," says Rick Howard, the program director of the James Webb Space Telescope at NASA. "We've had ten or so technologies that needed to work in order to have this kind of telescope—mirrors actuators, the sunshade. We've made great progress, but it's taken longer and it's been harder than we thought. We've had to invent new adhesives for carbon fiber because what we thought was the right chemical equation didn't work at all. Another source was inadequate early funding of reserves."
Click to continue reading NASA fighting to keep James Webb telescope alive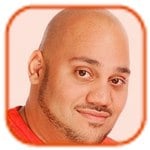 Posted by Andru Edwards Categories: Corporate News, Science
NASA has launched an investigation after cocaine was discovered at Florida's Kennedy Space Center, according to reports.
A NASA spokesman told reporters on Tuesday that 4.2 grams of "a white powdery substance" was found last Monday at the NASA facility and tested positive for cocaine.
"Law enforcement personnel field tested the substance, which indicated a positive test for cocaine," Renee Juhans, an executive officer with the office, told CNN. "The substance is now at an accredited crime lab for further testing." She wouldn't comment on where in the facility the drug was found.
Click to continue reading Cocaine found at NASA Kennedy Space Center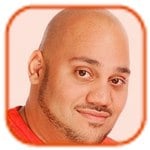 Posted by Andru Edwards Categories: Editorial, Google, Microsoft, Science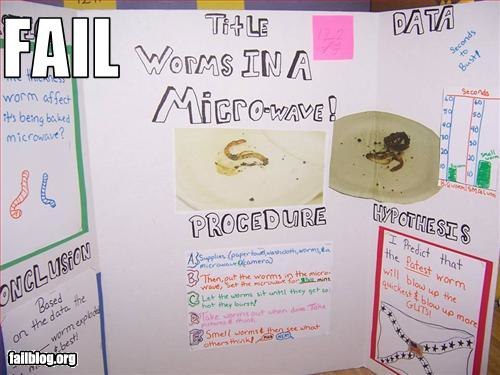 There is going to be a lot of debate over the fact that American students are again falling behind in their education. According to National Assessment of Educational Progress, American children are nothing less than pathetic when it comes to understanding science.
This whole mess will be blamed on all sorts of things, probably all valid. But who, besides me, is going to blame the computer? Has anyone noticed that ever since the computer was brought into the classroom, student test scores have been falling? Does anyone find this coincidence weird? After all, the computer is, in itself, a teaching machine, of sorts.
Over the years, I've seen a lot of quasi-teaching software and educational software companies come and go, but can you name one large or middle-sized software company that specializes in educational software for children in grade school now? Just try to name one.
The biggest software company in the world, Microsoft, used to have some educational software sold under its discontinued Home brand, but I have no idea what became of it. The company, along with the Gates Foundation, promotes the idea of computers in the classroom, but it seems more of a ploy to make kids comfortable using Windows than anything else.
For science education, the greatest thing a computer can do is to show scientific principals in a way no blackboard or discussion could ever do, with graphical representation and full motion animation. You'd think that with all the computers that have been installed in school that American kids would be wizards by now. But no.
Click to continue reading Why American students fail in science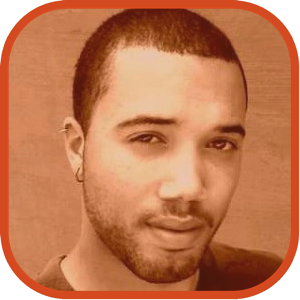 Posted by John Kilhefner Categories: Science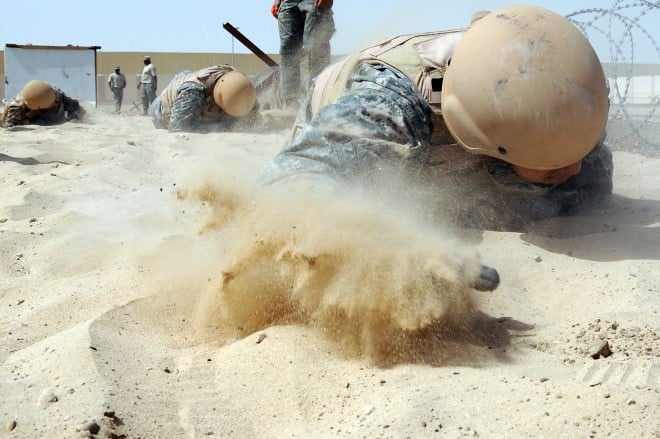 DARPA is looking to get their hands on soldiers minds from the outside in, by using a gadget that installs in the helmet to regulate things such as alertness, cognition, pain, and psychiatric well-being.
William Tyler, a neuroscientist from Arizona State University has been working with funds from the Army Research Laboratory for several years, and his work has caught the eye of DARPA.
The mind-control device basically works through a "transcranial pulsed ultrasound" method to stimulate brain circuits from outside of the skull. This is much more convenient than other deep-brain approaches that require invasive surgery to implant electrodes and the like. Furthermore, the technology has proven capable of penetrating deep brain regions, and can zero in on specific brain zones as small as two millimeters.
The device fits snugly into a soldiers helmet and is controlled by a microcontroller. The ultrasound of the device stimulates different brain regions to improve soldier alertness and cognition, and relieve stress and pain, and other traumatic brain injuries.
We're not too far off from a Metal Gear Solid universe after all.
Read More

| Wired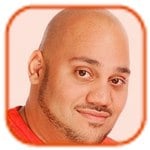 Posted by Andru Edwards Categories: Gizmatic, Accessories, Apple, Cell Phones, Features, Podcasts, Videocasts, Videos, Wireless / WiFi
We took a trip down to Cedar Park, Texas to visit the fine folks at ETS Lindgren, a company that builds anechoic chambers and testing solutions for things like smartphone antennas. We learned a lot, and at the end of the day decided that we wanted to see if they'd allow us to test the iPhone 4 antenna by itself, and then test those results against an iPhone 4 inside of the ElementCASE Vapor 4.
The Vapor 4 is an $80 case that looks great, but we've been hearing that users were having issues with dropped calls and data signal loss. We wanted to know if the case was the reason, or if it was the iPhone 4 antenna itself. Get a look at our scientific test, and the results, in this episode!
© Gear Live Inc. – User-posted content, unless source is quoted, is licensed under a Creative Commons Public Domain License. Gear Live graphics, logos, designs, page headers, button icons, videos, articles, blogs, forums, scripts and other service names are the trademarks of Gear Live Inc.