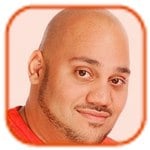 Posted by Andru Edwards Categories: Science, Software, Videos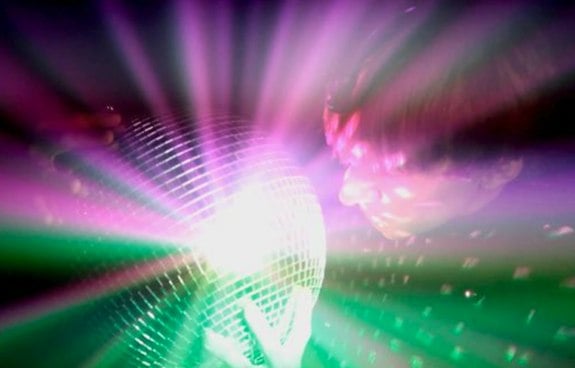 Neil Harbisson was born with achromatopsia, which means he can't see colors. He lives in a world of black and white. Not satisfied with having to remember that the sky is blue, or that lemons are yellow, he teamed up with Adam Montandon to develop a brain implant that they call the Eyeborg, which turns colors into sounds. In 2010, the Cyborg Foundation was born--an organization to help humans become cyborgs. Check out the fascinating details in the video after the jump, and be on the lookout for other projects from the Cyborg Foundation, including the Earborg (turns sounds into colors,) and the Speedbord (detects movement through earrings that vibrate.)
Click to continue reading Guy born with total color blindness can now hear colors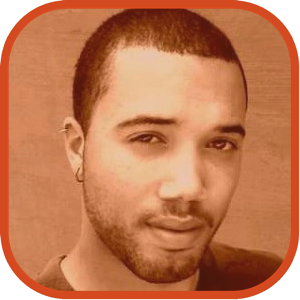 Posted by John Kilhefner Categories: Corporate News, Google, Science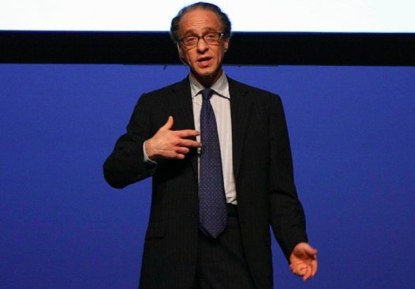 Ray Kurzweil announced via his blog that he is joining Google to work on projects that consisting of machine learning and language processing.
"I'm excited to share that I'll be joining Google as Director of Engineering this Monday, December 17," Kurzweil said. "I've been interested in technology, and machine learning in particular, for a long time: when I was 14, I designed software that wrote original music, and later went on to invent the first print-to-speech reading machine for the bling, among other inventions. I've always worked to create practical systems that will make a difference in people's lives, which is what excites me as an inventor."
Kurzweil will serve as a Director of Engineering, though it's not clear on how immediate Kurzweil's focus will be on consumer products.
Read More

| Kurzweil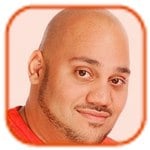 Posted by Andru Edwards Categories: Music, Science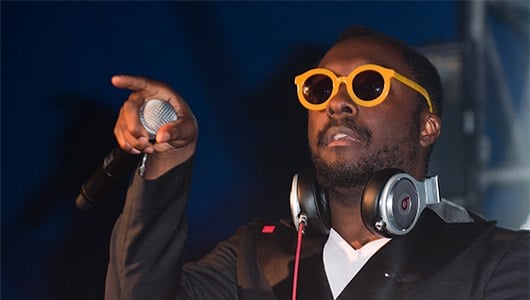 Hip hop and pop performer, producer, Grammy-winner, and all-around mogul Will.i.am is set to premiere his new track tomorrow, but Earthlings won't be able to enjoy it. Why? Well, Will.i.am is debuting his new song "Reach for the Stars" on Mars. Wait, what?
No, seriously. The music will be piped through the Mars Curiosity Rover before debuting here on our humble, overrated planet. What's the over/under on Martians being discovered when they seek out Curiosity, destroying it to stop the insipid music? Tonight's gonna be a good night.
Read More

| NASA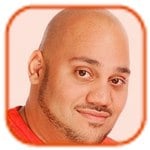 Posted by Andru Edwards Categories: Science, Videos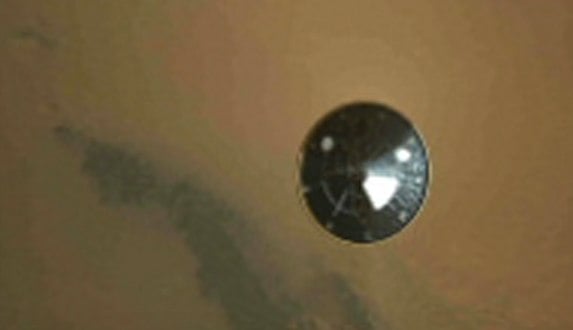 NASA's Curiosity rover landed on Mars yesterday morning, and today we get a detailed look at the descent. Comprised of 297 thumbnail images, this stop-motion video gives us a look at the two-and-a-half minutes it took for Curiosity to touch down on the red planet. Curiosity landed in the Gale Crater, and you can get a look at the video after the break.
Read More

| NASA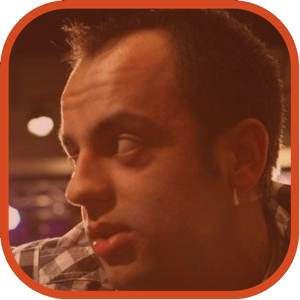 Posted by Andrey Malskiy Categories: Science, Transportation, Videos
The dream of personal flight has always been knocking at transportation's door, but never has it had the right sales pitch. Now, over in the Bex, Switzerland, Translogic had the opportunity to interview Yves Rossy, the Jetman. This guy isn't your average adrenaline junky--he's more of a visionary. His plan is to one day build an Iron Man-like suit for personal flight. We know, keep dreaming, right? Yeah, that project is nowhere near complete, but it takes research and development for big ideas to come to fruition. For now, the Jetman is busy perfecting his personal jetwing. Check out the video above for what one day could be sharing garage space with your car.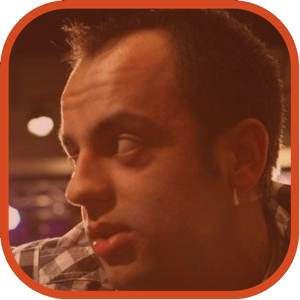 Posted by Andrey Malskiy Categories: Science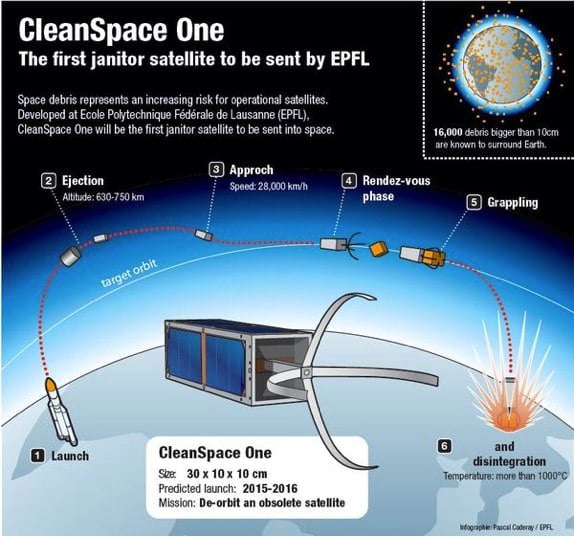 We've been hitting up space like a creeper hits up his Facebook crush. The thing is, a creeper leaves no traces of what they're doing, but that can't be said for our space explorations. Ever since our first trip, we've been leaving bits and pieces behind. Over the years, left untreated, this has become a problem. Now, the folks at the Swiss Space Center at EPFL (the Federal Institute for Technology in Lausanne) are looking to clean up with the development of satellites that have a case of OCD.
The Swiss team has designed a 'janitor' satellite, which will roam space and collect debris. As the satellites return to earth, the debris will be burned as it re-enters the atmosphere. CleanSpace One is a series of satellites that are set to launch within the next three to five years. Scientists are working on a claw-like feature that can grab debris that's traveling at speeds reaching 17,000 miles per hour. If this projects proves to be successful, an estimated 16,000 pieces of space junk could be removed.
Read More

| EPFL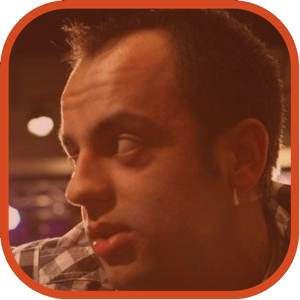 Posted by Andrey Malskiy Categories: Internet, Science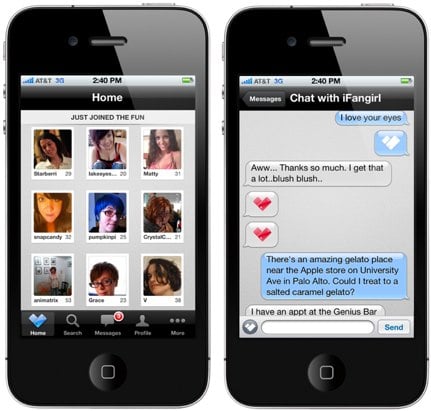 Well it's that time of the year again and that day that many people dread is approaching, and we aren't talking about the fact that it's tax season. Valentine's Day (or Single Awareness Day for many folks!) is in just a few days away, and you might be scrambling for a date. Like many now days, you might be turning to an online dating service, such as OKCupid or Match.com. But before you look there, you'll be surprised as to what studies have found.
Click to continue reading Online dating may not be your best bet for love
Read More

| Association for Psychological Science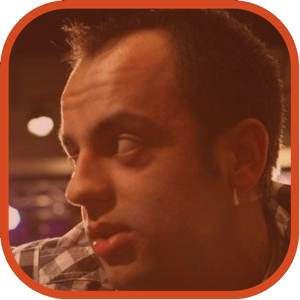 Posted by Andrey Malskiy Categories: Science, Transportation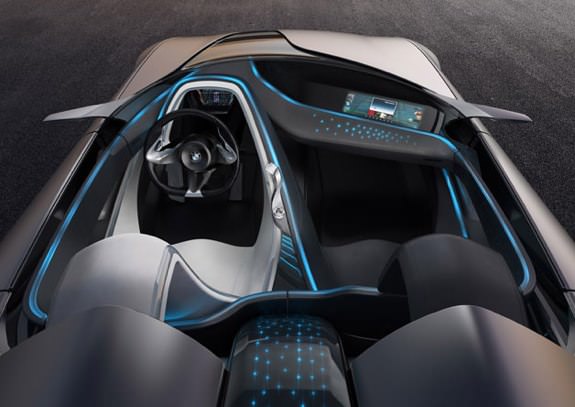 As automotive technology is advancing, things that we found novel are becoming a thing of the past. Remember when the first iPhone came out? People flocked to the phone like moths to a light initially. Now, iPhones are about as common as shoes, having lost their novel appeal.
Now apply the same analogy to automobiles. When automakers incorporated navigation systems into vehicles, everyone wanted one. Heck, even hip hop artists were rapping about it in their music. So the question remains to ask is 'What technology will excite the new car buyer?' BMW may have found the answer for the next big thing. Smart fabric is what they're conceptually attempting to bring into cars. Not familiar with smart fabric? Let's break it down after the jump.
Click to continue reading BMW looking to use smart fabric to bring deep user customization to cars
Read More

| Autoblog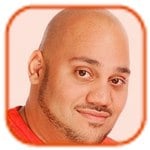 Posted by Andru Edwards Categories: Science
On Wednesday, I reported on the approach to the Sun by Comet Lovejoy, the first "sungrazing" comet to be discovered by a ground-based observer in over 40 years. Most comet experts had predicted that the comet, officially known as C/2011 W3 (Lovejoy), would disintegrate on Friday, vaporized by its passage just a fraction of a solar radius from our star. Clearly, the comet had other ideas.
To the delight of astronomers, it survived its close encounter with the Sun, retaining much of its brilliance as seen in images from spaceborne observatories. It's now receding from the Sun and should become visible in the night sky within days for observers at southerly latitudes.
Yesterday, as seen in images from the Solar and Heliospheric Observatory (SOHO), Comet Lovejoy rapidly closed in on the Sun, brightening (as evidenced by the "wings" on either side of the comet's head—an artifact due to "pixel blooming" as the camera's CCD censors became oversaturated by the comet's brilliance, flooding adjacent pixels with brightness) and then fading in its final approach to the Sun.
Click to continue reading Comet Lovejoy lives on, survives sungrazing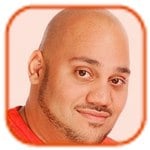 Posted by Andru Edwards Categories: Cameras, Internet, Science
Soon after Australian amateur astronomer Terry Lovejoy discovered a comet in an automated search program using a telescope equipped with a CCD detector on Nov. 27, it became clear that he had found something special.
Follow-up observations determined that the comet belonged to the Kreutz group of sungrazing comets, so called because members of this comet family—which all travel in similar orbits—pass extremely close to the Sun. The brightest Kreutz comets, such as the great comets of 1066, 1843, 1882, and 1965, have been among the most spectacular comets on record. The Kreutz group is believed to be the remnants of what was once a single, larger comet that has progressively fragmented over the past couple thousand years.
Although Lovejoy's comet—now officially known as C/2011 W3 (Lovejoy)—is not expected to rival the greatest Kreutz comets, it's the first sungrazer to be found by a ground-based observer in over 40 years, and it should put on an impressive show online. It's now visible in the images of several spaceborne observatories that monitor our star—the twin STEREO spacecraft and the Solar and Heliospheric Observatory (SOHO)—and should brighten as it makes what's likely a suicidal run at the Sun.
Click to continue reading Watch a bright comet head for the sun
© Gear Live Inc. – User-posted content, unless source is quoted, is licensed under a Creative Commons Public Domain License. Gear Live graphics, logos, designs, page headers, button icons, videos, articles, blogs, forums, scripts and other service names are the trademarks of Gear Live Inc.