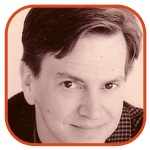 Posted by Tom Mason Categories: Movies, Reviews, Marvel Comics
"There's no more blatant sexism than sneering at a woman for playing 'dress-up' in a movie where the men around her are dressed in tights and robot costumes. The belief that superhero movies are a No Girls Allowed zone couldn't be more obvious."
- Writer Amanda Marcotte on The Avengers
Be sure to check out our other notable quotes!
[Artwork: Scarlett Johansson as The Black Widow]
Read More

| Pandagon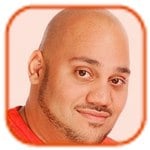 Posted by Andru Edwards Categories: Movies, Videos
Iron Man. Thor. Captain America. The Incredible Hulk. The Avengers hits theaters on May 4, 2012.
Read More

| FilmCrunch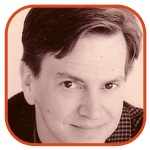 Posted by Tom Mason Categories: Editorials
If you were surfing the internets this week, you might have discovered that movie director Walter Hill was a big fan of EC Comics, Paul Levitz wrote a comic book with a bondage scene, Bob Oksner drew pretty girls (which shouldn't be news to anyone, really), and Carrie Fisher doesn't like to be insulted (but then again, who does). If you missed these and other fascinating tidbits of digital wonder, keep reading:
Walter Hill: The most excellent writer and director, Walter Hill has had a hand in some of my favorite movies—48 Hours, Alien, The Long Riders, and The Warriors, to name just four. Over at The Hollywood Interview, they've got a career-spanning interview with him. And who knew he was a comic book fan? Says Hill, "I read a lot of the EC Comics back in the fifties. I never particularly liked superheroes…I particularly liked the EC comics because they were darker." More at the link.
Paul Levitz's Bondage Comics: Now that Paul has left DC and plans to return to writing regular comics, it might be fun to look at some of his past, pre-President of DC, work. Over at Steve Ditko's Comics Weblog, Bob H regularly posts lots of great Ditko art. One of the pieces up this week is a look at Stalker #2. Stalker was a short-lived 1970s series written by Paul Levitz, and illustrated by Ditko and Wally Wood, and in issue #2, they all got together to strap a woman down to play a Code-approved game that looks a little like the end of Braveheart (except for the last-minute heroic rescue part).
Click to continue reading Weekend Reading: Walter Hill, Carrie Fisher, Paul Levitz and Scarlett Johansson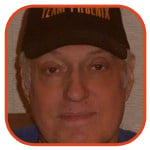 Posted by Joel Rosenberg Categories: Editorials, Wizard Entertainment
Everybody has their pet peeves where comics are concerned. One of my biggest is misleading covers. Many times they are deceitful or worse - they give away the big surprise at the end. Let's take this month's "Wizard" magazine. Featured is a great cover on the new JLA. In fact, my fellow blogmate, David Torres has posted an article about it. Unfortunately, the entire Wizard article is about James Robinson's favorite JLA titles and not the new JLA. Interesting in itself, but not why I picked up the issue. I wanted to learn about the new JLA and that's what I expected the article to tell me. Sure, expert bloggers such as David know all the websites to get scoops and spoilers (such as this very blog, Comix 411), but people spend good money on "Wizard" and shouldn't they deliver what they promise? Granted, last month, when they put Scarlett Johansson on the cover, most of my customers were more interested in her than her movie, "The Spirit". But I am running a comic store and not a newsstand. When my customers ask me about an article in a magazine I, in good faith, have to tell them the truth. There was no article on the new JLA.
Another peeve is covers that give away the big surprise on the last page. The Death of Captain America is only the most recent example. I really want to be surprised if, in fact, there is a surprise to be had. Villains who spend the whole issue clouded in darkness show up on the cover. Unluckily, I have suffered a brain freeze and can't think of any specific examples. But I bet you can, so leave some comments on some examples of comic book covers that either spoiled an ending for you or didn't come through with the content on the inside of the publication.
© Gear Live Inc. – User-posted content, unless source is quoted, is licensed under a Creative Commons Public Domain License. Gear Live graphics, logos, designs, page headers, button icons, videos, articles, blogs, forums, scripts and other service names are the trademarks of Gear Live Inc.