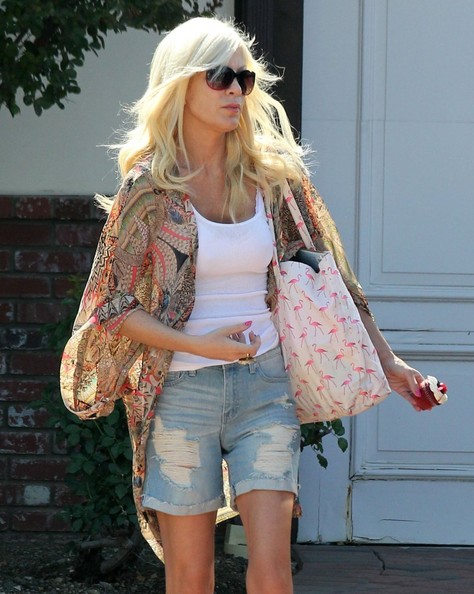 Tori Spelling will leave Dean McDermott if she discovers he's cheated on her with other women.
The 41-year-old actress, whose latest reality TV series, True Tori, documented her efforts to rebuild her marriage after her husband cheated on her with Emily Goodhand in December, admitted she is "still afraid" to ask him if he's had multiple affairs, as she wouldn't be able to forgive him.
In a clip from the show's upcoming finale, True Tori: The Reunion: All Questions Answered, which airs on Lifetime tonight, the former Beverly Hills 90210 star revealed why she hasn't asked Dean if he has cheated on her with more than one woman: "I was afraid. I'm still afraid because I feel like there's no good answer." She added, "If he says that there weren't any other woman, I don't know if right now I can believe him and trust that's true. If he says there's others, I feel like that makes my decision for me, I have to leave and my heart wants to try to work this out. I feel like I've come so far, but that was my one way of protecting myself, was to not ask the obvious question."
Click to continue reading Tori Spelling Will Leave Dean?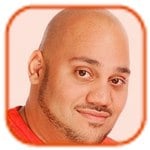 Posted by Andru Edwards Categories: Movies, Legal Issues, Rumors,
Bryan Singer has been accused of sexually abusing a 15-year-old boy.
The X-Men: Days of Future Past director has been named in a lawsuit which was filed in Hawaii yesterday which claims he first preyed on Michael F. Egan, now 31, at a Californian house party in the late 1990s, where under-age youngsters were allegedly plied with drugs and alcohol and "taken advantage of."
"Defendant Singer told plaintiff how 'this group' controls Hollywood. Singer masturbated plaintiff and then performed oral sex upon him. Defendant Singer solicited plaintiff to perform oral sex upon him, which plaintiff resisted... Singer flagrantly disregarded plaintiff's unwillingness to submit, and forced plaintiff's head underwater to make plaintiff perform oral sex upon him. When plaintiff pulled his head out of the water in order to breathe, defendant Singer demanded that he continue which plaintiff refused. Defendant Singer then forced plaintiff to continue performing oral sex upon him outside of the pool, and subsequently forcibly sodomized plaintiff," the suit reads.
Click to continue reading Bryan Singer Accused of Abuse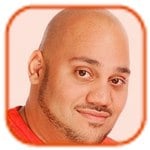 Posted by Andru Edwards Categories: Television, Sex Tapes, Rumors,
A man who claims to have a sex tape featuring Kris Jenner wants to sell it for a million dollars.
The mystery guy, who called himself "Troy," intends to contact Vivid Entertainment - the porn studio who has released many x-rated celebrity videos, including one of Kris' daughter Kim Kardashian and her former boyfriend Ray J - to sell them the footage.
When asked why he had not yet offered proof of the tape's existence, Troy said, "I am not [making it up]... I have the sex tape on my hard drive. It goes for a high price. I just can't release a sex tape. It is a million dollar sex tape."
Kris has denied the footage - which Troy claims was shot in the Beverly Hilton hotel - exists and has called police to claim she is being bombarded with calls, voice mails and text messages about the film.
Click to continue reading Kris Jenner "Sex Tape" Has $1 Million Price Tag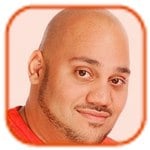 Posted by Andru Edwards Categories: Movies, Hook-ups, Rumors,
James Franco has accused Lindsay Lohan of lying about having had sex with him.
The 127 Hours actor, who is featured on the star's rumored list of 36 sexual conquests, which also includes Fifty Shades of Grey star Jamie Dornan and Justin Timberlake, insists he has never slept with the actress but has written about her and other celebrities in a new poetry book.
"No, I didn't write anything bad about them. And Lindsay herself has told lies about me with her people-she's-slept-with list! So I feel like what I said is much less than what she's said," he said in an interview.
The 27-year-old star reportedly left a list of all the men she has slept with behind in a LA hotel bar after writing it to show off to a group of friends. Although five of the names have still not been revealed, the list includes actor Colin Farrell, Maroon 5 frontman Adam Levine, Zac Effron, Ashton Kutcher and the late Heath Ledger, as well as British stars and entrepreneurs.
Click to continue reading James Franco: Lindsay Lohan Lied About Her Sex List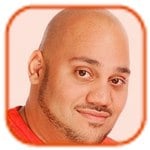 Posted by Andru Edwards Categories: Television, Legal Issues, Sex Tapes, Rumors,
Kris Jenner has called police about an alleged blackmail plot involving a sex tape.
The 58-year-old businesswoman - who split from husband Bruce Jenner last October after 22 years of marriage - is reportedly being contacted multiple times a day by an individual who claims to have X-rated footage of the Kardashian matriarch, but she insists no such film exists.
According to gossip website TMZ, Los Angeles County Sheriff's Deputies went to the star's house on Tuesday and took a report, which says Kris has been receiving up to 300 phone calls, voice mails and texts a day for the last few weeks from the person who is threatening to expose the compromising footage. Kris also claims the caller has at times changed their story to insist it is actually her daughter Khloe Kardashian - who is in the process of divorcing disgraced sportsman Lamar Odom - featured in the tape.
The brunette beauty - whose daughter Kim was propelled to stardom by an X-rated video she recorded with ex-boyfriend Ray J - previously confessed she and Bruce made their own pornographic movie to "spice things up" between them.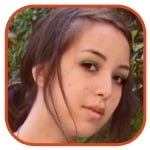 Posted by Robin Paulson Categories: Movies, Features,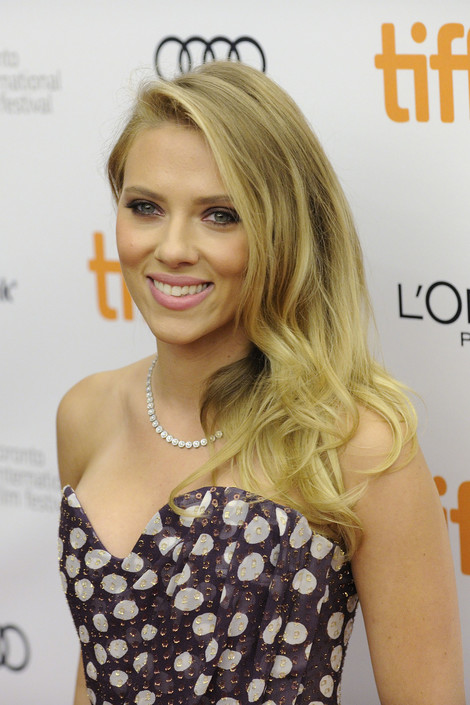 Scarlett Johansson has broken her silence over the Woody Allen scandal.
After Allen's estranged daughter Dylan called out the Match Point actress in an open letter for her assocation with her father (whom she has accused of sexually abusing her as a child), Johansson has made a statement on the issue:
"I think it's irresponsible to take a bunch of actors that will have a Google alert on and to suddenly throw their name into a situation that none of us could possibly knowingly comment on... That just feels irresponsible to me... I'm unaware that there's been a backlash... I think he'll continue to know what he knows about the situation, and I'm sure the other people involved have their own experience with it. It's not like this is somebody that's been prosecuted and found guilty of something, and you can then go, 'I don't support this lifestyle or whatever.' I mean, it's all guesswork... I don't know anything about it... It would be ridiculous for me to make any kind of assumption one way or the other."
Click to continue reading Scarlett Johansson on Woody Allen Scandal: It's Guesswork
Read More

| Variety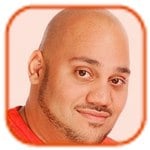 Posted by Andru Edwards Categories: Music, Television, Divorce,
Robin Thicke and Paula Patton have split.
The "Blurred Lines" hitmaker and his actress wife have decided to end their marriage after almost nine years together. "We will always love each other and be best friends, however, we have mutually decided to separate at this time," they said In a joint statement to People.com.
Robin, 36, and Paula, 38, first met when they were teenagers and married in 2005. They have one son together, Julian Fuego Thicke, three. The split comes after Robin was seen dancing closely with a mystery woman after a performance at Club 79 in Paris in January. In September last year another woman, Lana Scolaro, claimed Robin had kissed her at a party in New York. "I went to the bathroom, and when I came out he was standing there... He turned off the lights so no one could see us, and he started making out with me. He was grabbing me. He was like, 'I want to get you into bed' ... His hands were everywhere," she said.
The "Give it 2 U" star was also photographed with his hand on Lana's bottom, reflected in a mirror.
Click to continue reading Robin Thicke and Paula Patton Split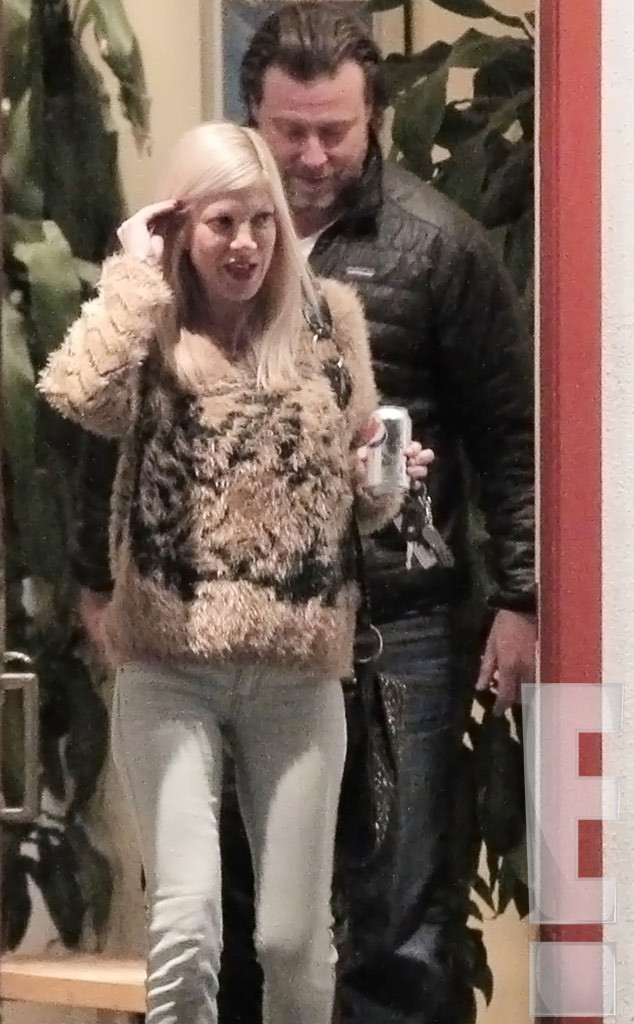 Tori Spelling reportedly isn't sure whether she can save her marriage.
The former Beverly Hills 90201 star was left devastated when her husband, Dean McDermott, checked into rehab last month to address some personal issues, after he was accused of having affairs with multiple women, but she is ''of two minds" about whether to file for divorce.
"Tori keeps waffling. Even if they reconcile, it's going to be hard to trust him," a source said.
But the blonde actress, 40, is expected to eventually forgive Dean, 47, for the sake of their four children, Liam, six, Stella, five, Hattie, two, and 17-month-old Finn. "Tori doesn't want her kids to grow up without their dad in the house," another insider explained.
Tori's mother Candy Spelling has urged her to forgive Dean.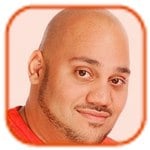 Posted by Andru Edwards Categories: Music, Television, Rumors,
Brandi Glanville thinks Eddie Cibrian that will cheat on LeAnn Rimes.
The Real Housewives of Beverly Hills star - who has two sons, Jake, six, and Mason, 10, with her ex-husband - doesn't think he will be able to stay faithful to the country singer, whom he first got together with when he was still married to Brandi.
The 41-year-old reality TV star told California radio station Q104.5's Up & Adam in the Morning, "I hope that I'm wrong, but I do feel that [the saying] 'Once a cheater, always a cheater' applies in this instance. I feel like once you cross that line, it's easier to do another time, but I hope not."
The Drinking & Dating: P.S. Social Media is Ruining Romance author accused Eddie, who recently bought a new $3 million home with LeAnn, of asking her for child support earlier this week.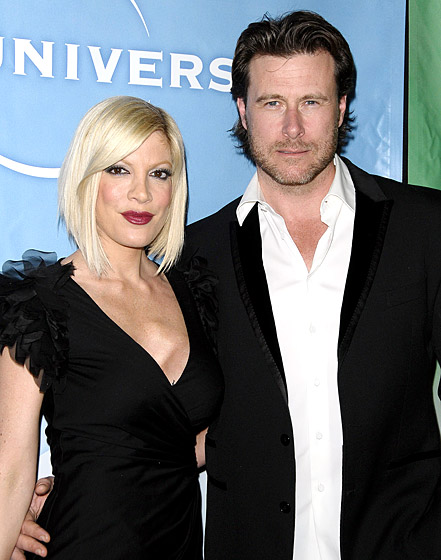 Tori Spelling's mother has urged her to try to save her marriage.
The former Beverly Hills 90210 star was "absolutely blindsided" when her husband Dean McDermott, 47, checked into a rehab facility last month to address some personal issues, after he was accused of having affairs with multiple women, but Candy Spelling thinks the 40-year-old actress should stand by him for the sake of their four children, Liam, six, Stella, five, Hattie, two, and 15-month-old Finn.
"Candy certainly is not a big fan of Dean at the moment, because of the hell he has put her daughter through. But she does recognize that he is a great father and he does love Tori. Tori finally confided with her mom, about her ultimate fear that Dean could cheat on her again in the future. It was a very open and honest conversation. At the end of it, Candy told her daughter, 'You will never know unless you try.' Since Dean did decide to get help, Candy thought that he at least deserved a another chance," a source said.
Click to continue reading Tori Spelling Will Forgive Dean McDermott
© Gear Live Inc. – User-posted content, unless source is quoted, is licensed under a Creative Commons Public Domain License. Gear Live graphics, logos, designs, page headers, button icons, videos, articles, blogs, forums, scripts and other service names are the trademarks of Gear Live Inc.