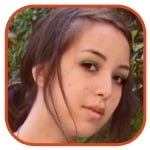 Posted by Robin Paulson Categories: Comedy, Drama, Prime Time, Cable, HBO, Gossip, Internet, Video,
True Detective may be one of HBO's hottest shows right now, but Community stars Joel McHale and Jim Rash aren't so sure that everyone truly understands what Matthew McConaughey (Rust) and Woody Harrelson (Marty) are saying in the cop drama.
For a short segment on McHale's satiric E! talk show, The Soup, the comedian slips into McConaughey's role while Rash pulls of his impression of Harrelson on the new series. In recreating key scenes, the pair not only exaggerate the characters' southern accents but also spout some nonsensical dialogue, a crack at the show's lines rich that are rich with metaphors.
Regardless of whether or not folks can understand what Rust and Marty are saying every Sunday night, it doesn't seem to be hurting viewership!
Read More

| Variety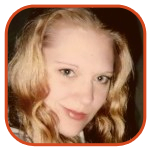 Posted by K.C. Morgan Categories: Comedy, Prime Time, Cable, Gossip, Video,
Comedy Central has released a promo for this week's upcoming South Park episode, titled "Royal Pudding." That's right -- it's time to spoof the royal wedding. Well, sort of.
Park will use a frequented satire target to poke fun at the royal nuptials: Canada. The girl who is "aboot to be Princess of Canada" gets kidnapped, sending North America into a massive uproar. The Queen Mum is also featured in the episode. Watch the teaser for the episode in the video above.
Read More

| Entertainment Weekly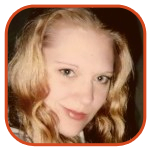 Posted by K.C. Morgan Categories: Comedy, Prime Time, Cable, Video,

Tuesday was a big night for Comedy Central.
The evening marked the return of popular series Tosh.0, which became a solid lead-in for the channel's side-splitting new series Onion SportsDome. And if you missed the premiere, it's time to go on a TiVo hunting mission right now … because this is probably the best show of the season.
Brought to you by The Onion, the SportsDome is part parody, part satire and hysterical through-and-through. With segments like "Who Would You Kill," Onion SportsDome shows us what all sports shows should look like. Hosts Alex Reiser and Mark Sheppard (played by Matt Walton and Matt Oberg) offer gut-busting deadpan delivery to lead the series.
The show's total irreverence for all things sports makes it engaging and absolutely unique. We're already hungry for more, but unfortunately the Dome won't be back with a new episode until next week.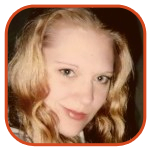 Posted by K.C. Morgan Categories: Satire, Comedy, Celeb News, Celebrity Gossip, Upcoming Releases, Videos,
We tried to warn screenwriter/producer Charles Casillo -- who recently told the press that his Dogs in Pocketbooks character is "a role obviously based on Lindsay Lohan" -- that Dina Lohan wasn't going to go easy on him, but we never expected him to fold so quickly.
The comedic movie features a "a bratty movie goddess in and out of rehab, in trouble with the law, and hounded by greedy agents, predatory paparazzi, off-the-wall stalkers and crazed media." The role will be played by Lydia Hearst. But now, Casillo says that the reports about his character are "totally blown out of proportion."
Click to continue reading 'Pocketbooks' Writer Now Says Movie Isn't About Lindsay Lohan
Read More

| TMZ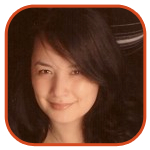 Posted by Veronica Santiago Categories: Comedy, Prime Time, Cable, Video,
Followers of The Onion will soon have a new way to get their satirical news content.
Starting Friday, Jan. 21, IFC subscribers will have access to "over a century of broadcasting experience" on that cable channel. That is when the Onion News Network -- fronted by anchor "Brooke Alvarez" -- will attempt to "talk sense into millions of people."
The half-hour series will be just one of two Onion-related programs to hit the airwaves next year. Comedy Central will also premiere The Onion SportsDome in January.
Read More

| The Hollywood Reporter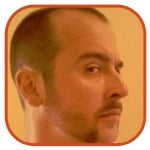 Posted by Finnian Durkan Categories: Internet,


Tired of constant Facebook Farmville updates from "friends"—yes, I just used air-quotes—that you haven't talked to since pre-school? Well now you can strike back in classless style—yes, I also understand what an oxymoron is—with FarmVillain. There is no game to play here, just spiteful Facebook-bombing at its sarcastic best. Bury a dead hooker in your least-favorite friend's lawn. Claim 10 illegal-immigrants on your neighbor's wall. You can even choose to "add a whole lot more cowbell to your farm". I don't even know what that means and I want to do it. Fight back with FarmVillain.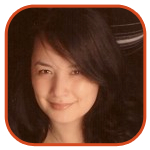 Posted by Veronica Santiago Categories: Satire, Science Fiction, Comedy, Videos,
Could there possibly be some connection between the (rumored) end of the world and the next presidential election?
In this trailer for Palin 2012, Saturday Night Live explores what might happen if Sarah Palin and Glenn Beck were put on the political ticket.
If this scenario comes true, the former Alaskan governor might not be able to see Russia so clearly anymore.
Read More

| The Live Feed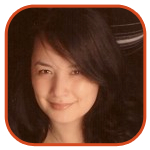 Posted by Veronica Santiago Categories: Columbia Pictures, Adaptation, Drama, Independent, Period, Political, Satire, Comedy, Casting, Celeb News,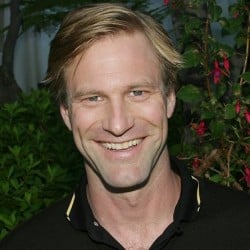 Here's a quick look at some of the casting announcements made recently:
Jennifer Garner: The former Alias star will be replacing mad fighting skills with carving skills in Butter. The political satire will feature Garner as a butter sculpture phenom in a Midwestern town. No director has officially been assigned to the project.
Click to continue reading Casting Corner: Jennifer Garner, Kevin Spacey, Aaron Eckhart and More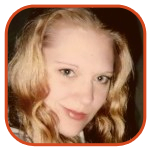 Posted by K.C. Morgan Categories: Videos,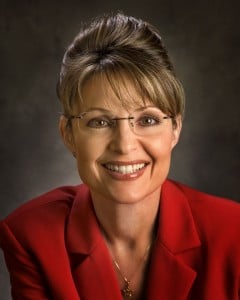 Pundits and political professionals have spent the last several months repeatedly asking the same question: is America ready to be led by someone who is outside the accepted status quo? In other words, could we have a non-white President? It's been one of the hottest topics of the year, and it gave Barack Obama a lot of attention with the press. That is, until McCain pulled his trump card.
Otherwise known as Sarah Palin. Attractive, conservative, Yankee-ish and much, much younger than McCain, Palin has helped to change the feel of the entire campaign. Could she change the entire election? The media has been asking, for several months, if America is really ready to be led by a black man. Now, there's another big question on the table. Is the world ready for the likes of Sarah Palin - that self-styled bulldog-in-lipstick-hockey-mom who can't keep her Yahoo business private and somehow found herself on the nation's biggest political stage?
Not that it matters much, but Matt Damon doesn't seem to think so.
Click to continue reading Vice President Palin: Is the World Ready?
Read More

|
Online Business Woman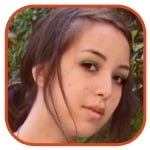 Posted by Robin Paulson Categories: 20th Century Fox, Adaptation, Independent, Romance, Satire, Comedy, Casting, New Releases, Scripts,
What do you get when you mix an elderly, female Tyler Durden with a choking con artist and a recovering compulsive masturbator? Clark Gregg's dark, vulgar comedy with a surprisingly big heart, Choke.
Being a fan of the novel from which the film is based (written by Fight Club author Chuck Palahniuk), I was overwhelmed with geeky fan-girl joy when I read that Choke was to be translated into film. That was three years ago. After nearly waiting an excruciating year after hearing about its premiere at Sundance, the indie film with an all-star cast helmed by writer/director/actor Clark Gregg is finally hitting theaters this weekend, and it certainly will not disappoint movie-goers. That is, unless, the trailer fooled you into believing that the film is a romantic comedy.
Romantic? In a punk rock way. Comedic? Most definitely. Chick flick? Far from.
Regardless of whether or not you're a fan of the novel, Sam Rockwell (Confessions of a Dangerous Mind) wonderfully brings Victor Mancini to life as the med school drop-out sex addict who pays for his mother's hospital bill by choking in restaurants. Anjelica Huston (The Royal Tenenbaums) and Kelly MacDonald (No Country for Old Men) round off the supporting actresses as Mancini's mother and the new, attractive doctor who assumes care for her. Clark himself makes an appearance as High Lord Charlie, Mancini's anal-retentive boss at a colonial theme park, where Mancini works as a historical interpreter (a job, as we're reminded in the film, which is not to be confused with a tour guide).
Click to continue reading Gregg, Rockwell, and Huston Bring Choke to Silver Screen
© Gear Live Inc. – User-posted content, unless source is quoted, is licensed under a Creative Commons Public Domain License. Gear Live graphics, logos, designs, page headers, button icons, videos, articles, blogs, forums, scripts and other service names are the trademarks of Gear Live Inc.