Posted by Lolita Beckwith Categories: Music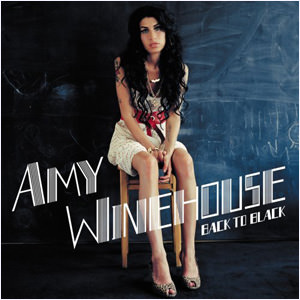 It's a frightening thought, but we're wondering if there's going to be a day when CDs will just fade away, like it's predecessors the cassette, album, 45, 78 and 8-track. Judging by the latest Nielsen SoundScan figures this seems to be the case, as sales of digital music are up—almost 50% higher—than this time last year. Not surprisingly, CDs are decreasing in sales, down 15% over the same period (Jan 1- July 1). The main reason seems to be that the people are buying only the hit songs they like online, as opposed to the whole album, which makes complete sense to us. Unfortunately, this also means fans will miss out on some truly terrific music, because if you only buy Amy Winehouse's hit "Rehab", you may never experience just how amazing the rest of her "Back to Black" truly is.
Read More

| New York Times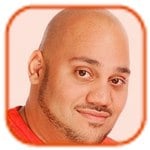 Posted by Andru Edwards Categories: Corporate News, Video Games
Apparently, we aren't the only ones confused by
Nintendo's Virtual Console release choices. We haven't really seen much to be excited about on a weekly basis as Nintendo announces titles that seem to be more miss than hit. The numbers don't lie: Back in January, Nintendo announced that they had sold over 1.5 million Virtual Console downloadable titles. As of today, sales are at 3.3 million. While that means that sales have doubled in the past three months, the problem is that Wii has a much larger userbane now than it did back in the November-January period. 1.5 million in the first two months of the consoles life, when it was hard to find versus 1.8 million in the three months after isn't the best of news.
Nintendo - come on, hook us up. There are plenty of games in your catalogue that users would love to buy. Heck, where are all the Nintendo 64 titles? Surely you know that Nintendo fans from the N64 age are into more than just Mario and Zelda, no? Where are WWE No Mercy, Pilotwings, GoldenEye, Super Smash Brothers,
Superman 64
, and others? Seriously, if you want us to buy, give us a reason to do so.
Read More

| Wired

Posted by Michael Cardiff Categories: Release Dates, Rumors, Xbox 360
Personally, it seemed like a strange move to me when Microsoft announced the Xbox 360 "elite" edition. For a console that had really carved out a position for itself in the current-gen competition, it seemed like the Elite was just M$ trying to make their console look more like a PS3. Well, color me wrong, because it seems like the Elite may be selling like hotcakes.
According to videogame news site Punch-Jump, the Xbox 360 Elite edition was posted on Amazon.com yesterday for pre-orders (good luck getting it on Sunday!), and sold out "within hours" of being listed. Of course, it's not clear whether or not this actually represents M$ increasing their market share… are these truly *new* gamers, or just folks upgrading from their Platinum edition 360's? We'll be keeping a close eye on the NPD numbers next month… could this be the edge that Microsoft needs to beat out Sony in this round?
P.S. For those of you that weren't madly refreshing the Amazon.com homepage on Thursday, you could always try your luck getting a Wii or Elite 360 at Target this week!
Read More

| Punch-Jump.com

Posted by Christopher Sasaki Categories: Xbox 360
Yesterday, Microsoft reported their quarterly results for the period ending March 31, 2007. Overall, the results were good for the company, moving to record profits based largely on getting Vista and the latest version of Office out the door. Still, for gamers, one thing has stood out – while losses in the Entertainment and Devices Division shrunk, so did revenues.
Dean Takahashi at Mercury News describes this reduction in sales as a "disturbing trend." Since Microsoft doesn't break out revenues by subgroup in the Entertainment division, it's really hard to understand where this leaves the Xbox 360. Comparing March totals, Xbox 360 sales were down around 30% year-over-year, but this reflects a time period where Microsoft was still pretty much in the initial honeymoon phase of the console launch. Microsoft notoriously had supply problems during the first few months, but by March had seemed to catch up with demand, so the company was probably still dealing with early adopters.
More interesting is Takahashi's dissection of the company's ongoing losses with the Xbox 360. Even with cost reductions in hardware and having a really strong tie rate, the company is still losing money per console. With the estimated figures in the article, this projects to $53 lost per console. We can't really know what the financials behind the Xbox 360 are, but project this to Sony, where their tie rate is much lower and the console hardware cost is much higher, or Nintendo, who claims to make a profit on each console sold, regardless of software sold later.
Read More

| Microsoft's Q3 Results
Read More

| Mercury News

Posted by Christopher Sasaki Categories: Corporate News, Hardware, Nintendo, Nintendo DS, Wii
Nintendo just announced their financial results for the fiscal year ending March 31, 2007, and the numbers are huge. Revenues are up 90% to 996.5 billion yen, over $8 billion US. Profits are also up, nearly 150% to 226 billion yen, nearly $2 billion in profit.
Nintendo moved over 23 million DS handhelds, just an insane number, along with 5.84 million Wii consoles. The Wii number seems to be short of Nintendo's projections of 6 million units—this would seem to point to a genuine supply constraint on Nintendo's part. Some analysts had suspected that Nintendo was holding back shipments of the Wii because Nintendo had "made their numbers" but Nintendo's results would seem to indicate that this was not the case.
Nintendo's projections have them selling 14 million Wii consoles in the upcoming fiscal year, and 22 million DS handhelds. 22 million would seem to be a conservative estimate, given their strong sales from the previous year. 14 million Wii consoles moved, though, would seem to indicate a fairly decent ramp up in Wii production in order to meet their targets. Overall, though, the console that both Sony and Microsoft dismissed seems to be poised to challenge for the lead in worldwide sales.
Nintendo's full press release continues below
Click to continue reading Nintendo Has Record Year on DS, Wii Sales
Posted by Christopher Sasaki Categories: Hardware, Nintendo, Nintendo DS, PlayStation 2, PlayStation 3, PSP, Xbox 360
The NPD sales data for March has been released, and Gamasutra is reporting on the sales numbers. Overall, the sales data pretty much seemed to follow expectations. The Nintendo DS again showed strong sales, moving over 500,000 units in March. Sunday's release of the latest in the Pokemon series might have the potential to even spike this further in April and May. The PSP sold 180,000; this month's price drop would seem to ensure an increase for April. Of the non-portable consoles, the PS2 continues to have legs, moving 280,000 consoles and outselling all of the current generation platforms. This was probably helped a bit by the release of God of War II, which sold over 833,000 units.
Within current generation platforms, rankings stayed the same. The ever-supply-constrained Wii moved 259,000 consoles; Nintendo has promised more supply, but this may not happen for a few months. The Xbox 360 continued to hold on, with 199,000 units sold, and Sony's sales numbers held relatively steady at 130,000 units.

Read More

| Gamasutra

Posted by Christopher Sasaki Categories: Culture, PlayStation 3
Despite reports of low turnouts at midnight launch events for the PlayStation 3 in Europe, Sony managed to break records for console sales during its opening weekend, moving over 165,000 units in the UK. ChartTrack in the UK believes that this sells through approximately 75% of the initial launch allocation for the UK, and surpasses all other console launches in the territory, including the Wii and the Xbox 360. Gamasutra also reports on UK software sales for the opening weekend, with Resistance: Fall of Man and Motorstorm taking spots one and two in the top ten. Of course, launch weekends are generally for the hard core; generally the first couple of million consoles sold are the easiest. Time will tell how Sony's console does as its purchasing demographic shifts.
Read More

| Gamasutra

Posted by Christopher Sasaki Categories: Hardware, Nintendo, Nintendo DS, PlayStation 2, PlayStation 3, PSP, Wii, Xbox 360
February's NPD data has been released, and things look good for Nintendo. 1up has the details on video game sales for last month, and the Nintendo DS sold 485,000 units, the Wii 335,000. For the rest of the next-generation hardware, Microsoft maintained its sales pace by moving around 228,000 consoles, while the Playstation 3 saw a significant drop to 127,000. The PSP didn't do much better against the DS, moving 176,000 handhelds.
The only bright spot for Sony would be that in the non-handheld category, the PS2 took second behind the Wii, selling 295,000 units, showing that their now last-generation technology still has plenty of legs at retail. Still, having their PS3 sales drop by nearly half over last month's sales is a significant change; if new software from Sony can't change course, the company may have to do something drastic to turn things around.
Microsoft should be pretty happy; while they didn't lead the pack, the company will surely trumpet their increase in year-over-year sales. That, and having the number one game at retail for the month of February, Crackdown will also help. 1up's article also further details the rest of the software charts for the month.
Read More

| 1up

Posted by Christopher Sasaki Categories: Hardware, Nintendo, PlayStation 3, Wii, Xbox 360
A Credit Suisse analyst has Nintendo's Wii leading January console sales with 436,000 units, according to a report from Bloomberg news. The report cites January NPD data, and has the Xbox 360 selling 294,000 units with the Playstation 3 trailing with 244,000 consoles sold. Above 200,000 units for January is a decent showing, but it will be hard for Sony to spin its numbers in the face of increasing availability on store shelves. Nintendo, of course, will be happy with their January sales; every indication into the third week of February has the Wii still facing shortages on shelves, so one might expect this trend to continue. While many had dismissed the Wii's new control scheme as a fad, the console's continuing popularity gets harder and harder to deny as the months continue.
Update: The Seattle Post-Intelligencer has comments from both Microsoft and Nintendo here.
Read More

| Bloomberg News

Posted by Christopher Sasaki Categories: Hardware, PlayStation 3, Wii
Michael Pachter at Wedbush Morgan is predicting that Nintendo's Wii console sold significantly more units than the PS3 in January. He expects NPD numbers of around 500,000 Wii consoles sold to 300,000 Playstation 3 consoles sold by Sony. According to Gamasutra, the analyst is also predicting that game sales will increase year over year by 32%. Pachter believes that while the PS3 may be entering a lull, there is potential for sales of the console to rebound as hardware availability becomes more widely known, advertising increases, and better software titles emerge. Pachter also lays down his leading software title sales predictions as well. Of course, like many analysts, Michael Pachter's predictions haven't always been 100% accurate; he has admitted to overestimating Xbox 360 performance and also recanted predictions that there would not be a Bully sequel.
Read More

| Gamasutra

© Gear Live Inc. – User-posted content, unless source is quoted, is licensed under a Creative Commons Public Domain License. Gear Live graphics, logos, designs, page headers, button icons, videos, articles, blogs, forums, scripts and other service names are the trademarks of Gear Live Inc.