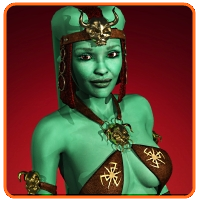 Posted by Patrick Lambert Categories: Corporate News, Handhelds,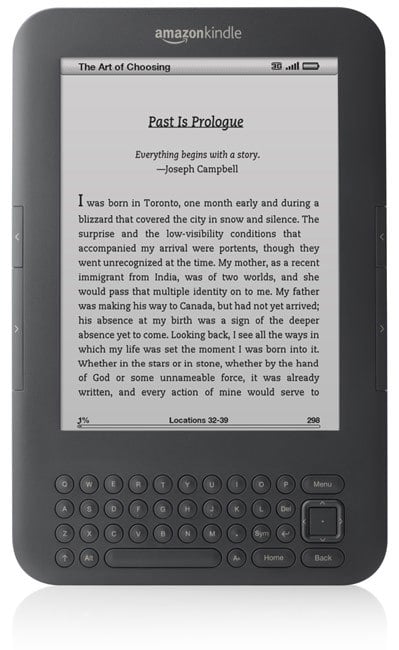 Amazon released some facts about their Christmas Holidays, and among them we find out that the Kindle 3 is their best selling product ever, eclipsing Harry Potter which held the spot with the Deathly Hallows. Other facts include Christmas day itself having seen more people download more Kindle Buy Once and Read Everywhere apps ever, and the most popular book on Kindle was The Girl with the Dragon Tattoo. Some other Holidays best sellers were The Confession: A Novel by John Grisham, Decision Points by George Bush and Unbroken by Laura Hillenbrand. On the site's peak day, November 29, 13.7 million items were ordered worldwide. Another interesting tidbit is the fact that Amazon is seeing many people who buy Kindles also have another tablet such as the iPad. It seems the e-ink display of the Kindle, and it's low price point, may be enough incentive for readers, even if they already own another device.
You can buy the Kindle 3 Wi-Fi and Kindle 3 Wi-Fi + 3G now.
Read More

| Corporate-IR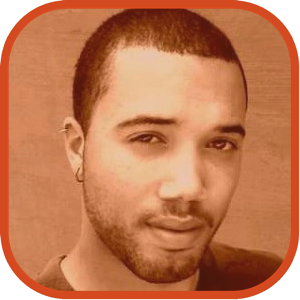 Posted by John Kilhefner Categories: Corporate News, Microsoft, Software,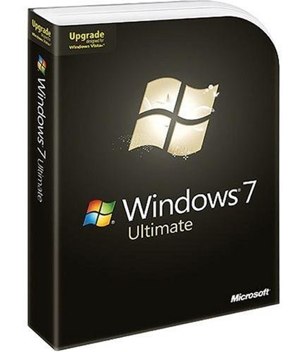 Microsoft is celebrating the first year anniversary of Windows 7 by doing a celebratory dance around the numbers - 240 million numbers to be exact.
"I think Windows 7 has exceeded expectations," said Gavriella Schuster, the general manager of Windows Product Management.
The 240 million licenses sold makes up a 17% market share for the year-old OS, and 93% of new consumer PCs are running Windows 7, while 90% of companies have either made the transition, or are making it, to Windows 7.
Read More

| Microsoft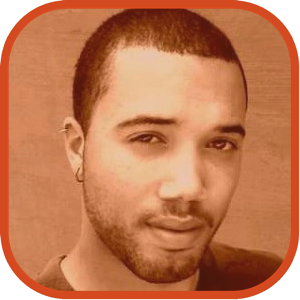 Posted by John Kilhefner Categories: Corporate News, Hardware, Nintendo, Wii,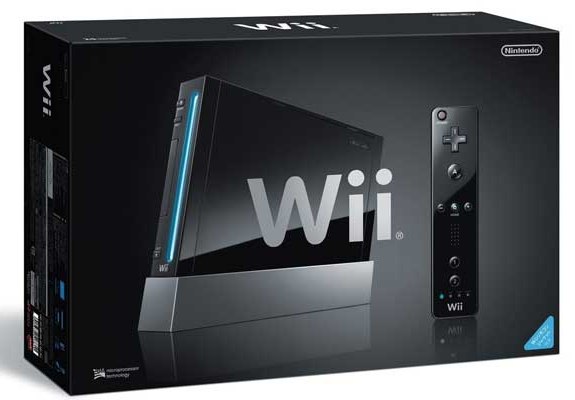 Nintendo proudly announced yesterday that their Wii console has earned its place in history as the fastest selling home console ever to grace the market with an amazing 30 million units sold. This should come as no surprise as the Wii has dominated both the immensely popular Xbox 360 and PS3 almost every single month since its release. Thanks are primarily due to the casual aura surrounding the Wii, promising accessibility to both children and adults.
The Nintendo Wii's influence can even be seen in the recent motion technology developments that both Sony and Microsoft are unleashing on retail later this year. With Wii's innovation, there would be no Kinect or Playstation Move. It seems that Sony and Microsoft want to ride this cash cow all the way to the bank in similar fashion to the way filmmakers are riding the 3D wave.
Also, the top ten best selling Wii games were announced, and the list comes with a bit of a surprise. Topping out at the tenth best selling game is the beloved Legend of Zelda hero, Link, in the form of Link's Crossbow Training, instead of his own full length game, Twilight Princess. Either way, congratulations are in order for Nintendo. Perhaps a round of Mario Party? Full game list after the break.
Click to continue reading Nintendo Wii is the Fastest Selling Console of All Time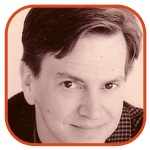 Posted by Tom Mason Categories: Editorials, DC Comics, Independent,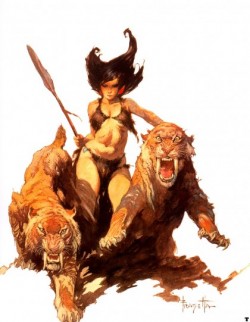 It's old-school comic book week for the past several days as Wally Wood, Frank Frazetta, Stan Lee and that crazy caveman Alley Oop pop up. If that's not all, Evan Dorkin opened up an excellent thread on health insurance and freelance artists that's must read for anyone who's ever seen a 1099 form.
Wally Wood: Gold Key Stories posts a complete issue of M.A.R.S. Patrol Total War, with art by the great Wally Wood. Fanboys drool over this kind of stuff, and I'm not ashamed to say I'm one of them.
Frank Frazetta: A backhoe, a museum and millions of dollars worth of original art add up to a very sad family tragedy for the great artist. Heidi MacDonald over at The Beat has been on top of the story here and here and that'll get you started. Be sure to follow through and read all the comments and updates.
Free Content: Xark has a great take on why newspapers complain so much about the online readership who wants it for free, but it's really diners and coffee-sippers who are the real content thieves who don't pay for what they read.
Click to continue reading Weekend Reading: James Bond, Wally Wood, Stan Lee and Frank Frazetta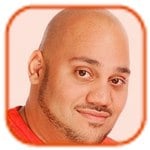 Posted by Andru Edwards Categories: Apple, Cell Phones, Corporate News, Handhelds, Software,

Well, if you were curious just how successful the App Store has been since its launch, Steve Jobs spilled the beans in an interview published in the Wall Street Journal this morning. First and foremost, the most amazing part is that sales in the App Store hit about $30 million. Now, if you think about that figure and realize that Apple only keeps 30% of it (well, 30% of sales of apps that aren't their own), that is $9 million for Apple, and $21 million for developers.
Of course, a large percentage of apps downloaded are free. You just know those have to be popular, right? Well, we didn't get an official breakdown of free app downloads versus paid, but Jobs did say that there have been over 60 million downloads from the App Store. That's an average of 2 million downloads per day, every day. If you had any doubt that the App Store would be a hit, well, there's your proof.
Click to continue reading Steve Jobs to WSJ: App Store rakes in $30 million in first month
Posted by Christopher Sasaki Categories: Corporate News, Hardware, PlayStation 3,
According to a report by the Financial Times, Sony CEO Howard Stringer said that Sony was nearing 800,000 PlayStation 3 consoles sold in Europe. With 600,000 of those sales reportedly coming in the first two days of launch, this would seem to indicate a healthy 200,000 units being moved in the three weeks following. One assumes that this is the sell through number, since Sony had previously indicated that 1 million consoles would ship for launch. The numbers are interesting from a couple of perspectives – first, that there would seem to be more people than expected willing to pay the hefty exchange rate adjusted price of the PlayStation 3. The second interesting thing is that European sales are quickly closing in on the Japanese sales numbers. While Japan has taken months to reach nearly 900,000 units sold, Europe is nearly at that point only a month after launch.
Read More

| Financial Times

Posted by Michael Cardiff Categories: Corporate News, Xbox 360, Xbox Live, Xbox Live Marketplace,
If estimates from Emerging Media Dynamics are correct, Microsoft could end up with a nice chunk of change in its pocket thanks to the recently unveiled Xbox Live Video Marketplace. The firm estimates that by 2011, Microsoft could make as much as $726 million via downloadable movie and video content, with about $92 million of that being made this year.
With all those videos being downloaded, Microsoft had better come out with a larger add-on harddrive soon. Something tells me that all that media isn't going to fit on the piddly 20 GB drives that current 360 owners are using.
Read More

| GamesIndustry.biz

© Gear Live Inc. – User-posted content, unless source is quoted, is licensed under a Creative Commons Public Domain License. Gear Live graphics, logos, designs, page headers, button icons, videos, articles, blogs, forums, scripts and other service names are the trademarks of Gear Live Inc.