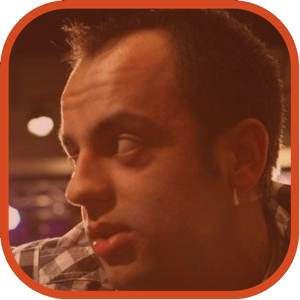 Posted by Andrey Malskiy Categories: Transportation,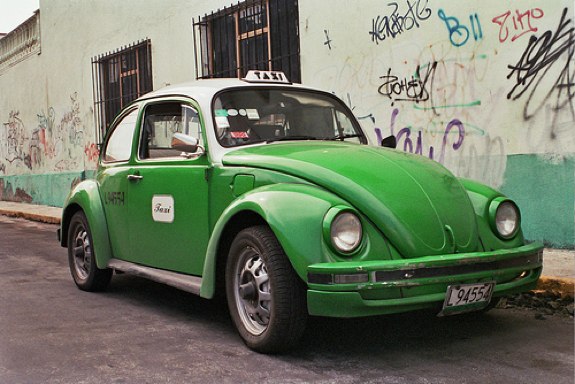 For those that have been to Mexico City, you're familiar with the green Volkswagen Bug taxis employed by the city. They green VWs have become an icon to Mexico City, just as coffee has become an icon to Seattle. However, the green Bugs are on their last leg, as this year they will become extinct.
Due to government regulations and safety bylaws, all cabbies are required to have four-door vehicles. While we couldn't see the convenience of having a two-door taxi inthe first place, a former cabbie told the AP that they were cheap to operate. However, safety is an issue, and cramming people into what essentially is a 74-year-old car does cause more than a few safety concerns. So if you want to experience the green cabs for one last time, book your flights to Mexico City now before it's too late!
Read More

| Autoblog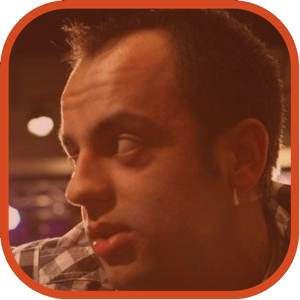 Posted by Andrey Malskiy Categories: Cameras, Editorial, Transportation,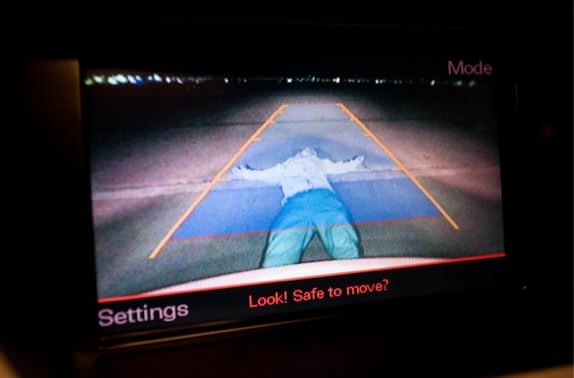 A few nights ago I found myself, along with two of my friends, shooting the breeze at a local watering hole. All of us come from different walks of life and hold different views on politics and social matters; but our love of good food, cars, and company puts all that aside. If you put us together for an extended period of time, one of us is doomed to end up in a hospital because of another, but it's all fun and games.
Mid-way into the evening, my friend mentioned that he's in the market for a new pistol. The other guy highly opposes guns. The bartender chimes in with his two cents, stating knifes kill people, cars kill people, and since people die in hospitals, the hospitals must be killing people, too. With these two bickering back and forth, it got me wondering just how many people get injured, or killed, on a yearly basis due to getting his by a car and how that compared to gun fatalities. Recently the National Highway Traffic Safety Administration (NHTSA) has proposed a bill that would require all automotive manufacturers to include a backup camera in all vehicles by 2014. However, this wouldn't come out of the manufacturers pocker, as the expense is passed on to the consumer. It would end up raising the cost of a vehicle by about 200 bucks. It's a small price to pay, and would more than likely save a bunch of lives.
Click to continue reading Can the NHTSA make cars safer with mandatory backup cameras by 2014?
Read More

| AutoBlog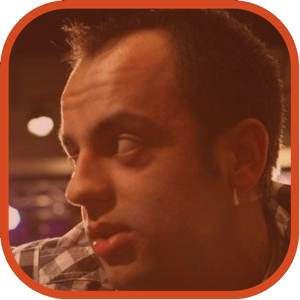 Posted by Andrey Malskiy Categories: Cameras, Transportation, Videos,
For those that drive on a daily basis, we're sure you all have your horror stories to tell, and we're sure some are just too good to believe. That said, when the issue is pressed can you prove that what you say is true, or will it be our word against yours? We hate to give you a reality check, but the law may not always be on your side; even if you're not at fault. Here in Washington, if you hit someone from behind, it's automatically your fault. How could you prove that you were completely stopped and that the person in front of you rolled backwards into you? If you're like the dude in the video above, the answer is simple. Install a dash cam. Sure, it may seem nerdy, but at least it got him out of paying $500 for something that wasn't his fault. Check out the video above for the full story.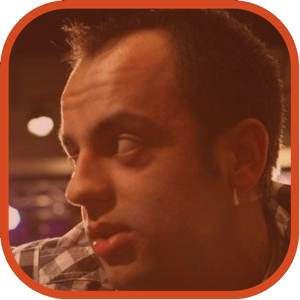 Posted by Andrey Malskiy Categories: Corporate News, Transportation,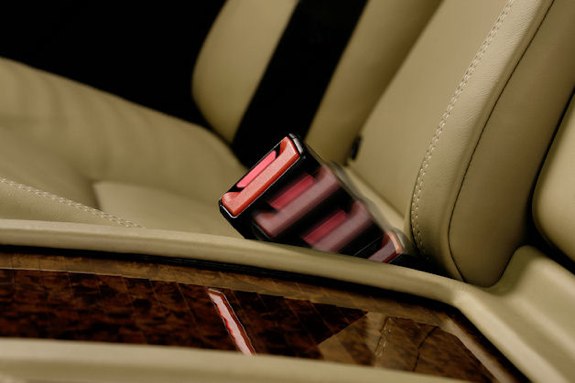 Mercedes-Benz has improved the seat belt again. If you haven't been up to speed, the first improvement they made was placing motors on the B- and C-pillars of the car so that the seat belt can adjust tension. Now they've gone a step further to make buckling up easier. Future models will feature a buckle that lights up and out by about 3-inches extends when a passenger enters the vehicle. Once the belt is inserted, the buckle retracts back into position and the light fades.
Mercedes aims to put this into production as early as 2013.
Read More

| Autoblog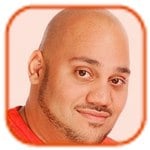 Posted by Andru Edwards Categories: Science, Transportation,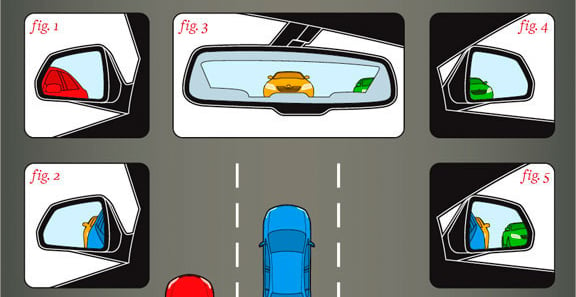 Car and Driver has released a simple infographic that explains how we should all be setting up the rear-view and outside mirrors on our cars to get rid of that pesky blind spot. I must admit, when looking at their examples of how to set up your mirrors improperly, they're definitely talking about me. The recommended setup comes from the Society of Automotive Engineers:
The paper advocates adjusting the mirrors so far outward that the viewing angle of the side mirrors just overlaps that of the cabin's rearview mirror. This can be disorienting for drivers used to seeing the flanks of their own car in the side mirrors. But when correctly positioned, the mirrors negate a car's blind spots. This obviates the need to glance over your shoulder to safely change lanes as well as the need for an expensive blind-spot warning system.
Get a look at the full instructions in the graphic after the break.
Click to continue reading How to adjust your car mirrors to eliminate blind spots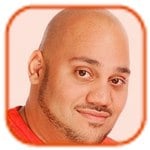 Posted by Andru Edwards Categories: Corporate News, Transportation,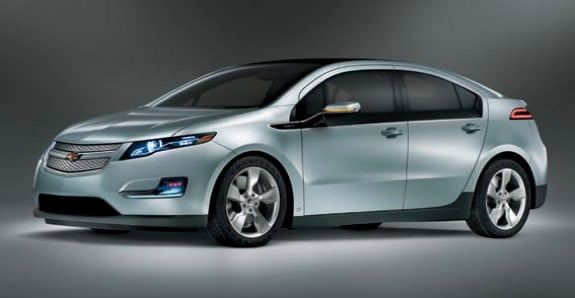 Executives at General Motors defended the 2012 Chevrolet Volt as safe, even as the National Highway Traffic Safety Association began a formal safety investigation into the vehicle's safety.
As the NHTSA conducts its investigation, Chevrolet will provide any current owner with a loaner vehicle until the agency concludes its investigation, the automaker said. Those who want a loaner can contact their Volt advisor to arrange for a trade-in.
"A vehicle loan program of this nature is well beyond the norm for a preliminary investigation, and it underlines our commitment to the vehicle and its owners," Mark Reuss, president of GM North America, said in a statement. "These steps are the right ones to take regardless of any immediate impact on our operations."
The Chevrolet Volt has been perhaps the most highly publicized effort by an American carmaker to develop a hybrid vehicle. The Volt's appeal, in hands-on tests, is that the car can go a rated 35 miles on electricity alone before shifting to a gas-powered electric generator that can add hundreds of miles to its range. The Volt uses lithium-ion batteries to store a charge. It qualifies as a low-emissions vehicle that will be able to drive in California's HOV lanes, even with just the driver in the car.
Click to continue reading GM providing loaner vehicles to Chevy Volt owners while fire risk is evaluated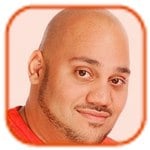 Posted by Andru Edwards Categories: Cell Phones, Transportation,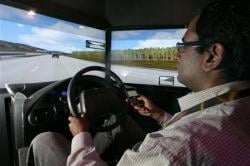 In case you need and more proof that you shouldn't be texting while driving (or really, doing anything at all with your smartphone,) it's just been found that the practice is more dangerous than originally thought:
Drivers were asked to stop when they saw a flashing yellow light, and their reaction times were recorded, Yager said.

The typical time it took a driver who was not texting to respond to the flashing light was one to two seconds. But when the driver was texting, the reaction time extended to three to four seconds, and the texting motorist was 11 times more likely to miss the flashing light altogether.
Yager said the reaction time was the same whether the driver was typing a message or reading one.
One in five motorists admit to texting, emailing, and checking social networks while driving.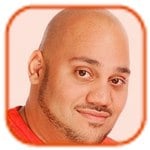 Posted by Andru Edwards Categories: Transportation,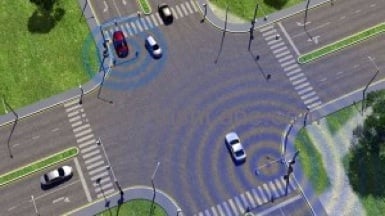 Ford brought a small fleet of intelligent vehicles to San Francisco to showcase a technology that the company expects will be mainstream in about five years, from most automakers.
Two Ford Focus cars and a Ford Expedition were equipped with a technology called Dedicated Short-Range Communications (DSRC), which basically serves as a car-to-car wireless connection that currently serves as a crash avoidance system in Ford's implementation, and as a wireless toll collection mechanism overseas. Eventually, it could even be used for entertainment purposes.
Although Ford demonstrated the technology in a parking lot outside of AT&T Park, the company isn't alone in developing the technology. Ford, General Motors, Nissan, Honda, Toyota, Volkswagen, Audi, Mercedes, Hyundai, and Kia are all working together, plus truck, bus, and motorcycle companies, said Mike Shulman, the technical leader in Ford's Active Safety Research and Innovation department.
"Next year, we're doing a model deployment in a city where there will be thousands of equipped vehicles and trucks and buses all sending out these messages, and then the goal in 2013 is to start a regulation that will require this on all vehicles. Then, maybe consumer electronics companies would start designing products that could be retrofitted onto existing cars, because everyone sees the potential," Shulman said.
"Maybe five years from now, cars will be equipped with this," Shulman added.
Click to continue reading Ford to produce smart cars that warn each other of an impending collision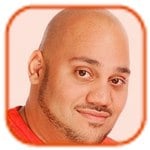 Posted by Andru Edwards Categories: Corporate News, Nintendo, Nintendo 3DS,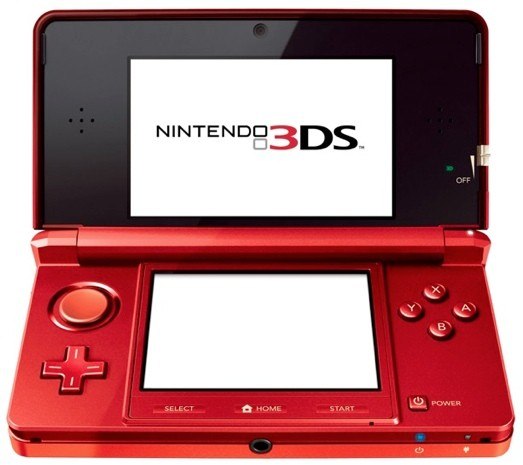 Those thinking about buying the upcoming Nintendo 3DS for your pre-schooler might want to wait a few years. In advance of its Nintendo World 2011 demo, Nintendo posted a warning that suggests children under the age of six should not use its 3D functions.
"Vision of children under the age of six has been said [to be in the] developmental stage," according to a note posted to Nintendo's Japanese site. 3D content, including the 3DS, "delivers 3D images with different left and right eye images, [which] has a potential impact on the growth of children's eyes."
Nintendo recommended the use of parental controls to only allow younger gamers to play in 2D. There is "enough for everyone to enjoy," Nintendo said.
Nintendo recommended that players of all ages take breaks from 3D content every 30 minutes - or if you feel sick.
Click to continue reading Nintendo warns against allowing kids to use Nintendo 3DS 3D functions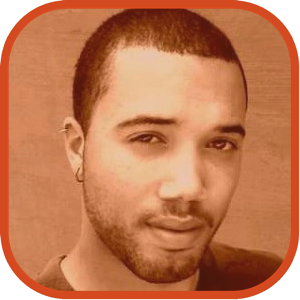 Posted by John Kilhefner Categories: Corporate News, Hardware, PlayStation 3, Sony,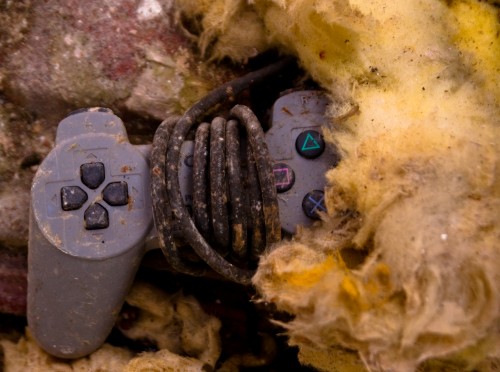 Sony is warning consumers of knock-off controllers that look identical to the first party controllers, as they may be prone to exploding or igniting.
"SCEA advises consumers to be cautious when buying PlayStation 3 wireless controllers from uncertain sources as the quality, reliability and safety of counterfeit products is uncertain, and in some cases, may be dangerous. It is possible that some counterfeit product may ignite or explode, resulting in injury or damage to the user, your PlayStation 3 computer entertainment system, or other property," warned Sony.
Whoever is manufacturing these counterfeits has brought new meaning to controller vibration. Al Qaeda, is that you?
Read More

| IGN

© Gear Live Inc. – User-posted content, unless source is quoted, is licensed under a Creative Commons Public Domain License. Gear Live graphics, logos, designs, page headers, button icons, videos, articles, blogs, forums, scripts and other service names are the trademarks of Gear Live Inc.