Posted by Michael Cardiff Categories: Electronic Arts, Internet, Portable/Mobile, Rumors
The iPhone looks to be one of the first great, albeit pricy, "convergence" gadgets out there. Running a version of MacOS X that will allow you to surf the web, play 4GB worth of MP3s, watch videos (in near-widescreen format), and make phonecalls, the iPhone holds a lot of promise. Still, nothing's been mentioned yet about the real reason folks will be picking up this $499/$599 monster - it's a new way to play Snood, Solitaire, and Bejeweled on the go!
Apple may not have announced anything yet, but Gamesindustry.biz is reporting that Electronic Arts is in talks with Apple to produce games for the new gadget. EA has already produced games for the ubiquitous Apple iPod, including translations of Mahjong, Mini-Golf, Tetris, and Sudoku built for its click-wheel interface. Given that the iPhone will have a multi-touch interface, a faster processor, and a nice widescreen display, it seems that EA could be able to produce some really advanced content for this piece of hardware. Perhaps a Madden clone where you can draw-out your playbook on the screen? Or a first-person shooter where you aim and shoot with touch-controls? We'll have to wait and see how ambitious EA gets, but it's looking like there's a lot of promise in this platform.
Read More

| GamesIndustry.biz

Posted by Michael Cardiff Categories: Mods/Hacks, Rumors, Trailers, Xbox 360
Whether it be a mod of Gears of War, a dedicated fan, or a pitch for a game that never came to be, these videos on YouTube have us wanting more… and remind me that I should go back and watch the original Ghostbusters again. Chances are we'll never see this game on a console, but we can dream, can't we?
The videos on YouTube feature some Gears-style 3rd-person gameplay, some very nicely lit driving movies and what look like tests of the Bill Murray character model. Be sure to click the jump for the rest of the videos!
Click to continue reading Ghostbusters Game In The Works? Maybe…
Posted by Michael Cardiff Categories: Action, PlayStation 3, Rumors, THQ
EBGames/Gamestop's website is quickly becoming the source of choice for new game rumors that end up being true. So when their website listed Saints Row for the PS3 and then quickly took it down, it set off quite a buzz. Now keep in mind, Gamestop probably has their fair share of bad web programmers and crappy database administrators working for them, so this could all just be a simple mix-up of placing the game under the wrong console. But if we didn't fan the flames of interesting rumors, we wouldn't be good bloggers, now would we??!
Read More

| destructoid.com

Posted by Michael Cardiff Categories: Corporate News, Internet, Rumors, Xbox 360
Details are sketchy at the moment, but it appears that Microsoft may be planning on integrating some sort of IPTV into the Xbox 360. Whether this means that you'll be able to watch streamed (instead of downloaded) video content on your 360, or that you'll be able to stream purchased videos from your 360 to some sort of mobile, wireless-enabled device *COUGH* Zune! *cough*, we can't yet say. What we can say is that Dean Takahashi posted and then quickly removed an article about how the Xbox 360 would soon function as a set-top box for IPTV.
Could this be Microsoft's response to PS3's LocationFree streaming capabilities? We should know soon enough…
Read More

| Engadget.com

Posted by Christopher Sasaki Categories: Rumors, Wii, Xbox 360
Insert Credit is reporting that Japanese gaming site G-rev has listed Radiant Silvergun 3 for the Xbox 360 and Nights for the Nintendo Wii on an upcoming software release list. Insert Credit stresses that the site's credibility isn't the best, so gamers should consider this a weak rumor at this point, but both of the titles would be much anticipated releases for their respective platforms, particularly a Nights update that takes advantage of the Wii's motion-sensing remote.
Read More

| Insert Credit

Posted by Michael Cardiff Categories: Hardware, Nintendo, Rumors, Wii
Nintendo, ever the master of shooting itself in the foot, has quite possibly found the worst time to unveil some of their future plans for the Wii. Originally, way back in 2005 Nintendo stated that the Wii would have DVD playback, and the fans rejoiced - this was a much-lauded departure from Nintendo's strategy with the Gamecube of focusing ONLY on gaming. After a long silence, Nintendo confirmed earlier this year that the Wii would NOT in fact have DVD playback. The reason given was that this would help to lower the cost of the console for consumers and ultimately wouldn't make much of a difference, given that DVD player penetration is already quite high, worldwide.
Now comes the curious news… just today (barely a week before launch) Sonic Solutions announced that they had been tapped by Nintendo to create a DVD-playback solution for the Wii. The announcement stated that the Sonic Solutions will be working on a software-based playback method that will be released with an updated Wii console sometime in 2007. First of all, there's the question of firmware updating - given that Nintendo has engineered a relatively flexible, updatable OS for the Wii, why hasn't Nintendo thought about figuring out a way to implement this software on the current Wii console via a software update? Can the current Wii not handle this amount of processing? And second, REALLY REALLY bad timing Nintendo… are you trying to convince anyone that might be wavering on whether or not to pick up a Wii to wait until 2007? The current news really doesn't make any sense at all - we can only hope that Nintendo will clarify all this and hopefully tell us that our circa 2006 Wiis will eventually be DVD-compatible.
The full announcement can be found after the jump.
Click to continue reading Wii With DVD Playback Coming in 2007?
Read More

| Sonic Solutions Press Center

Posted by Rob Stevens Categories: Action, Bungie, Editorial, Features, First Person Shooters, Rumors, Xbox 360, Xbox Live Marketplace
My old friend Billy at Game Informer just posted a rumor that we could see a Halo 3 demo by mid 2007. I wouldn't be the least bit surprised if that were the case, but I'd guess Q3 if it were me. But the more interesting part is that this could be the first demo to come with a price tag.
Pop Quiz: What's the best way to raise the price for a game beyond the acceptable mass-market threshold without actually raising the price?
Answer…Hide the upcharge in something else that the customers will buy without a second thought. In this case, a chance to play a stripped down, early version of the game (probably multiplayer only) a few months early. My gut instinct is that Microsoft could charge 800 points ($10) for the demo and fans would pay it. That would effectively make the price for the full game $70.
Click to continue reading Could Microsoft Charge for a Halo 3 Demo?
Posted by Christopher Sasaki Categories: Hardware, Rumors, Xbox 360
Microsoft has officially denied the latest rumors regarding the release of a 100 GB hard drive add on for the Xbox 360. In addition, the company also clarified their investments in chip design research to GameDaily. Microsoft's official stance on the 100 GB add-on is that "Microsoft currently has no plans to release a 100 GB HDD." The spokesperson was unclear about where the image originated.
In addition, the New York Times recently speculated that Microsoft's investment into chip design research signaled that the company may be seeking to create its own chip for the next iteration of the Xbox. While any research that Microsoft develops may in fact show up in future versions of the console, Microsoft stated that officially, the company is mainly interested in investigating hardware architecture from a research standpoint.
Read More

| GameDaily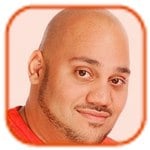 Posted by Andru Edwards Categories: Apple, PC / Laptop, Rumors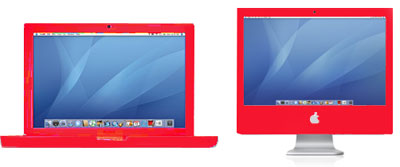 Okay, so a few days ago we had to give props to Apple for launching the RED iPod nano, because we can appreciate a company doing what it can to make the world a better place. Continuing in that trend, the rumor mill has been churning in regards to how Apple might follow up the RED nano. Word on the street is that they may possibly release RED Macbooks and iMacs as well. Our thoughts? Go for it. Seeing people carrying around RED Macbooks would rock our world, as Apple would be giving a portion of the purchase to the Global Fund to help HIV/AIDS afflicted women and children in Africa.
Read More

| ThinkSecret

Posted by Michael Cardiff Categories: Corporate News, Internet, Rumors, Xbox 360
For all of you out there wondering whether your $370 Xbox bundle we reported on earlier is ever going to arrive, I got the answer in my Inbox the other day:
Thank you for your recent Frys.com order. Unfortunately, a clerical error was made during the composition of the Ad for an item contained in order # XXXXXXXX Due to the error we will be unable to fulfill your request. Your order has been cancelled. Please note that your credit card has not been charged. For further assistance you may contact us by phone at 1-877-688-7678 or Email at service@outpost.com

Additional information regarding errors and omissions policy can be obtained at:

http://shop4.outpost.com/template/help/index/FE30/Service3/Assistance/Middle_Topics/C6LegalNotices

We apologize for any inconvenience this error may have caused.
In other words: "Whoopsie! But now that we have your attention, want to pay $100 more for the same thing?"
The whole fiasco just leaves a bad taste in my mouth… color me naive, but shouldn't retailers have to honor their listed prices whether or not it's a screw-up on their end? I can't imagine this kind of bait-n-switch happening in an actual brick-and-mortar store. On the other hand, an Xbox 360 Platinum bundle with 3 games for $449 is still a pretty good deal, so we've included the link in case you're still interested.
Read More

| Frys.com

© Gear Live Inc. – User-posted content, unless source is quoted, is licensed under a Creative Commons Public Domain License. Gear Live graphics, logos, designs, page headers, button icons, videos, articles, blogs, forums, scripts and other service names are the trademarks of Gear Live Inc.