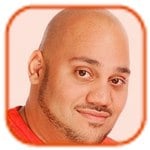 Posted by Andru Edwards Categories: Apple, Portable Audio / Video, Rumors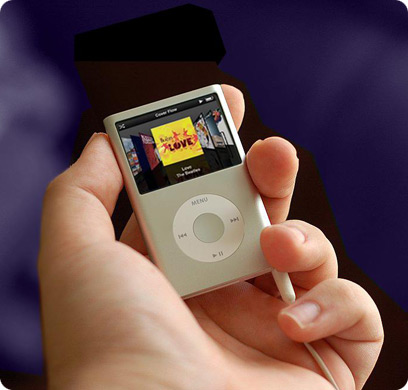 UPDATE: Here is a supposed image of the "iPod touch".
We just got a couple of images sent to us from an anonymous source who claims that this is the new iPod nano that we can expect Steve Jobs to announce at the Apple Special Event taking place this Wednesday, September 5th. Since we've seen so many photoshop mockups floating around the Internet recently, we are not saying these are the real deal by any stretch of the imagination - however, we love how these look, and a guy can dream, can't he?
I guess we will see how it all pans out on Wednesday. We have another image of the supposed new nano after the break.
Click to continue reading Leaked Images of New 3rd Gen iPod nano?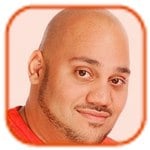 Posted by Andru Edwards Categories: Apple, PC / Laptop, Rumors, Videos
Nor will it be, unfortunately. We've been getting quite a few submissions from readers about this awesome YouTube video that someone came up with as part of his demo reel for ad agencies. We know, the iMac Multitouch featured in this video is pretty bad ass…but think about it for a moment - do you really want to be reaching out to touch your computer screen constantly? That would get fairly tiring…this isn't Wii Fit after all. If Apple were going to go the multitouch route on their computers, we think it should be on some sort of keyboard touchpad. Hang in there folks, the Apple event gets underway in under an hour now - that's where we expect the real iMac news to surface.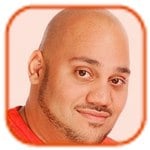 Posted by Andru Edwards Categories: Internet, Rumors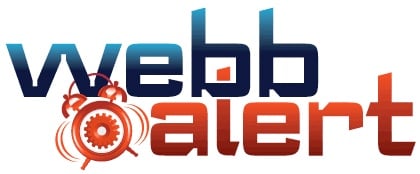 Alright guys, it looks like our friend Morgan Webb is up to something. You all know her as the queen of television video game reviews on X-Play…but we know a little more. The rumor is she is up to something new, and that it will be happening very, very soon. In fact, check out the link below for the countdown timer. Any guesses? Leave them in the comments.
Read More

| WebbAlert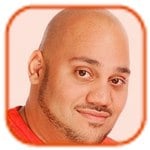 Posted by Andru Edwards Categories: Apple, Cell Phones, Corporate News, Portable Audio / Video, Rumors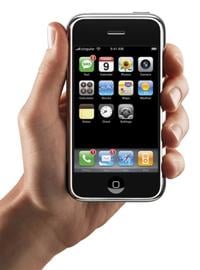 If the rumors are correct, Deutsche Telekom's mobile unit, T-Mobile, has just come to term with Apple to becoming the official carrier of the iPhone in Germany, according to the Rheinische. If all does as seemingly planned, Apple's super-phone should launch on November 1 over in Germany, with the official announcement happening tomorrow. The iPhone would be priced at 450 Euros, which comes out to just about $613 USD.
Read More

| Reuters


Posted by Lolita Beckwith Categories: Apple, Cell Phones, Rumors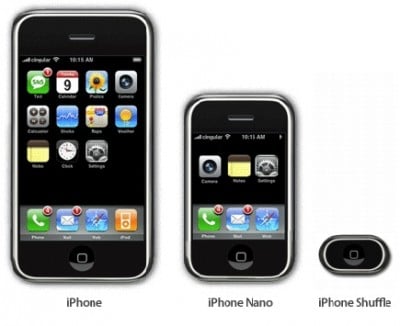 So we're already obsessed with the iPhone (which comes out next Friday, June 29 @ 6pm), despite the fact we can't afford one…yet. Se we love this rumor that Apple is—according to "market sources"—prepping a lower cost, 2nd generation iPhone for future release. No word on what features will or won't be included (but we really hope the YouTube app remains). It all makes complete sense to us, as the $500-$600 USD price tag for the iPhone is undoubtedly overpriced for many, and we're sure Apple would like the iPhone to enjoy world domination-status like the iPod. So don't be surprised if you start seeing 2nd and 3rd gen iPhones (and lower-priced 1st gens) in the years to come. Please note that the photo above is purely a mockup.
Read More

| The Raw Feed via Engadget Mobile

Posted by Lolita Beckwith Categories: Rumors, Video Games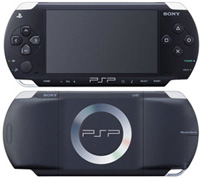 The E3 conference next month is shaping up to be quite a doozy, if only because a number of video game-related rumors will hopefully be confirmed there. This includes the possibility of Sony introducing a slimmer PSP at the conference. Not only will it be thinner, it supposedly will have a sharper LED screen, a battery life that's four times faster, a quicker UMD drive, 8GB of internal memory, and a re-designed D-Pad. All for a surprisingly low price of $170 USD. The rumor comes from "several sources close to Sony", but of course, Sony is denying all of this. Frankly, we think it does sound too good to be true, especially the 8GB memory part. But perhaps some of the rumor is true? We'll certainly keep you in the loop when E3 hits next month…
Read More

| Kotaku


Posted by Chris Pereira Categories: PlayStation 3, Rumors, Xbox 360
They should have just said, "No comment."
Website Digital Spy tried to squeeze an answer out of Konami regarding an issue that's pretty significant to the console wars and (much less importantly) the fanboy wars: is Metal Gear Solid 4 coming to the Xbox 360? While they were unsurprisingly not able to get a straight answer out of Konami, they were told that the rumors are "speculation." That's not a rounding endorsement that the game will be seen on Microsoft's console anytime soon, but it also isn't the typical, "We currently only have plans to bring game X to the PlayStation 3." This is bound to only add fuel to the flames of the already rampant rumors.
While Hideo Kojima has time and time again said that he wants rumble, the game is also being designed specifically for the PS3. But, that still doesn't shoot down the possibility of an Xbox 360 port – my guess is that this is an issue of timed exclusivity. The game will be released on the PS3, and then at a certain point – maybe six months – Snake and company will be released on the 360.
Read More

| Digital Spy

Posted by Michael Cardiff Categories: Adventure, Eidos, PlayStation 2, PSP, Wii
Rumors are floating around these parts about Eidos' remake, Tomb Raider Anniversary, making its way to the Wii in the near future. As a business move, it would seem to make perfect sense for Eidos. Nintendo's new console with next-gen controls and last-gen visuals would seem to be a perfect fit for a port, and translating the game will probably be quite easy, meaning more copies sold for very little extra work. Of course, Eidos could ruin this pretty easily by just tacking on waggle-rific controls. Here's hoping their one of the first 3rd-party companies to get it right and realize that not ALL games have to use the Wiimote. I for one would be perfectly happy to see this game played with the Classic controller.
Tomb Raider: Anniversary Edition is a re-imagining of the original Tomb Raider game featuring updated visuals, an improved Lara model (taken from Legend and enhanced), along with new moves and a few additional surprises. Having had a chance to playtest the game, I can tell you that you that fans of the series won't want to miss it…
How soon's it coming out? Well, unless CrystalD has been secretly working on this title for a while, I think it's safe to guess that the Wii version will trail the PS2 / PSP version (to be released this May).
Update: Looks like it's official (see here). The game will release "this year" and will feature Wii-specific controls. Dang.
Read More

| Wii.Ign.com

Posted by Michael Cardiff Categories: Culture, Nintendo, Rumors, Wii

According to the online version of GameInformer Magazine, Nintendo employees were recently told that the company would be relocating, away from its current Redmond, Washington offices. According to the article:
Employees of Nintendo of America were told on Thursday that they would have to decide by June 1st whether or not they would be willing to relocate or accept a severance package. Our sources indicated these new offices would be opened as early as this Fall.
...
Both San Francisco and New York were pointed at as being the potential targets for new locations.
Personally, I think a move like this would make a lot of sense for the company. Redmond one day looked like it was going to become the next tech hotbed, but it's so dominated by Microsoft these days that it's hard to really make a presence in that area. Plus, the number of third-party publishers located in the bay area is staggering (just look on the case of your most recent game for an address, trust me…), so if Nintendo really is serious about courting third parties more actively, this would definitely give them a more hands-on way to do it. A New York office would also make a lot of sense given that, well, it's New York and they've already got their only US store there.
My guess? IF they do move (and that's a big "if", they've been in Redmond for a long while)... they're probably going to do both. I could see it easily being advantageous for Nintendo to have both an east coast and west coast operations branch. But if they HAVE to choose, my vote is for the SF Bay area. Having Nintendo so close to home would be sweet indeed.
Read More

| GameInformer.com

Posted by Michael Cardiff Categories: Nintendo, Nintendo DS, Rumors
Given that the little-two-screened-handheld that could has been topping the sales charts these days, I don't see why Blockbuster hadn't thought of this earlier… if current rumors prove true, then the video-rental mega-chain will start renting DS games in the near future. The rental price is rumored to be $4.99 for a week, which isn't a terrible deal compared with services like Gamefly. Of course, if their DS selection ends up being anything like what I've seen for their other console selections, Blockbuster might not be your best bet for getting the latest, hottest games.
Blockbuster stopped renting GBA carts years ago, due to problems with renters removing the chips inside the cartridges and replacing them with less desirable games. However, this seems like something that should be easy enough to test these days (and charge to the credit card of the offender!).
Read More

| Play-Nintendo.com

© Gear Live Inc. – User-posted content, unless source is quoted, is licensed under a Creative Commons Public Domain License. Gear Live graphics, logos, designs, page headers, button icons, videos, articles, blogs, forums, scripts and other service names are the trademarks of Gear Live Inc.