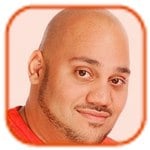 Posted by Andru Edwards Categories: Apple, Cell Phones, Handhelds, Wireless / WiFi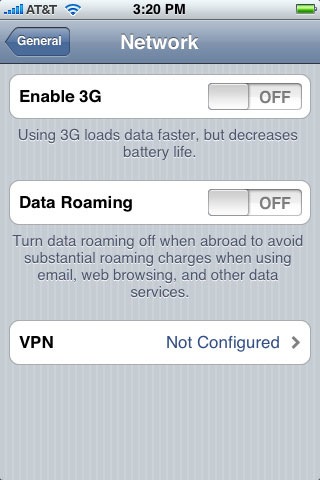 All signs are pointing to a new 3G iPhone launching in the next six weeks or so. The latest is this screenshot that is, supposedly, taken from the iPhone 2.0 Beta 5 firmware. Check it out - within the Network settings pane, you now have an Enable 3G toggle switch. It's a way to put a little bit of power back into your hands as the user, what do you care about more, speed, or battery life? I personally would love a setting that disabled 3G when the iPhone realized I was connected to a WiFi hotspot.
In all seriousness, Apple needs to launch this thing already. The employees over at the Rumor Mill are working way too many overtime hours.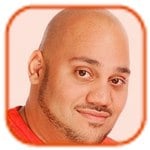 Posted by Andru Edwards Categories: Apple, Cell Phones, GPS, Handhelds, Rumors, Wireless / WiFi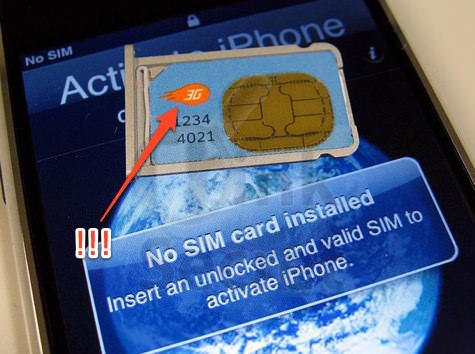 Get this - Fortune is saying that AT&T is going to be subsidizing the cost of the 3G iPhone by $200, which would mean that you could get one of the new phones for $199 USD with a 2-year contract. Now, that isn't as crazy as it seems, as they do this with just about every other phone that they offer. They just haven't been doing it with the first iPhone. Now, to be clear, if you made the decision to buy the phone from an Apple Store, you would be paying the full price.
Other tidbits in the Fortune article state that the new phone will be 2.5mm thinner than the current iPhone (which itself is 11.7mm thick), and that it will also include a GPS chip. Pricing will be $399 for the 8GB version, and $499 for the 16GB model, before subsidies. As with all Apple rumors, we take this one with a grain of salt, but hey, it's Fortune, right?
Read More

| Fortune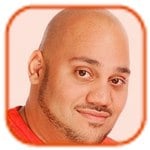 Posted by Andru Edwards Categories: Apple, Cell Phones, GPS, Handhelds, Rumors, Wireless / WiFi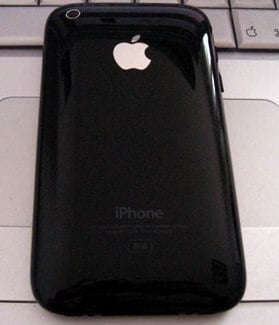 We've been trying not to stir the iPhone rumor pot too much lately, but it seems like details are starting to come out that we believe may just be legitimate. Ryan over at Engadget heard a few things from a trusted source that match up with a couple of things we've heard, plus he got a few things we weren't sure about.
For starters, we had heard that the 3G iPhone would likely be just a tad thicker than the current model, which seems to match up with what we read. Physically, Apple may be doing away with the two-toned back color of the iPhone, opting instead for a smooth black finish. The headphone jack will no longer be recessed into that hole of frustration, and lastly, the thing will have full-on GPS.
Engadget is saying that the next iPhone could ship as early as July. We are thinking it could be as early as June. We know for a fact that there is at least one person here in Seattle who has one, and that the person doesn't work for Apple. Apple typically doesn't seed these things outside of their organization until they are in the last phase of testing. That leads us to believe that these are just about ready to launch. What do you think? This is all a bit too exciting for us, as we die a little inside with each day that passes where we have to use EDGE on our iPhone.
Read More

| Engadget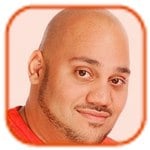 Posted by Andru Edwards Categories: Apple, Cell Phones, Handhelds, Rumors, Videos, Wireless / WiFi
In the above video, the main throwback into gadget news, Walt Mossberg, mentions that the iPhone will be 3G sometime in the next 60 days. Now we know, we talk about analysts making such claims all the time, but in case you didn't know, Walt Mossberg is pretty much the guy that gets to play with all these things first. Before anyone else in the industry we mean. So when he throws out a claim like this, we are of the opinion that the grain of salt that you need to take it with is a lot smaller than all the other guys. Oh, and this goes along with our story that Apple may have placed the order for 3G iPhones, and the fact that iPhones seem to be sold out at a bunch of Apple Stores. It just makes sense.
The question is, once a 3G version of the iPhone is made available from Apple, are you buying?
EDIT: Mossberg has since said his comment was just based on the speculation that we all are under, however, that said - it's Walt. You know this guy is under NDA. Even if it was prediction-based, rather than a slip of the tongue, the evidence is all around us.
Read More

| Beet.tv via 9to5 Mac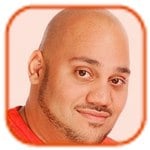 Posted by Andru Edwards Categories: Apple, Broadband, Cell Phones, Handhelds, Rumors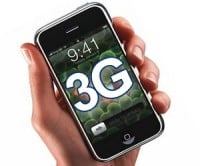 We've all been expecting Apple to release a 3G version of the iPhone at some point during this year. It turns out, it may be coming sooner rather than later. Ken Dulaney, analyst for Gartner, is saying that he has heard from sources over in Asia that Apple has placed an order for 10 million 3G iPhones. Even more interesting is that these would be 10 million on top of the current 10 million that Apple hopes to sell of the current iPhone version in 2008. If this is true, we'd expect to hear about it within the next few months. Maybe around the time that the iPhone 2.0 firmware upgrade is released, hmm?
Dulaney also mentioned that the 3G version of the iPhone may use an OLED screen, which would result in an improvement in battery life. Hey, if Apple went with EDGE for the current iPhone due to battery issues, it would make sense that in their leap to 3G, they'd try and conserve as much battery life as possible, right?
While we won't know for sure when we will see a 3G model of the iPhone, I personally believe it is a safe bet that we will be seeing one within the next few months. The iPhone is nine months old, and while it is still a marvel, 9 months is a long time to go in the cell phone industry without seeing an upgrade. Apple also knows that 3G is a glaring omission from the current model. After all, there was a collective groan heard around the tech world when it was introduced back at MacWorld 2007 due to it's lack of 3G. Even 14 months ago it was a huge letdown. Too much time has passed since then.
Bottom line, if you are in the market for an iPhone, but aren't in the "need to have it now" mindset, you may want to wait a while.
Read More

| iPod Observer via MacRumors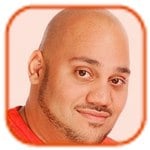 Posted by Andru Edwards Categories: Apple, Cell Phones, Editorial, Handhelds, Rumors, Software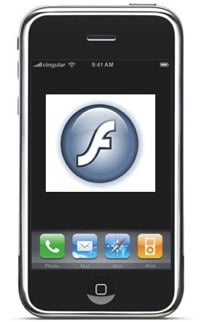 A few weeks ago, we reported that sources revealed to us that Flash on the iPhone was coming soon. At the time, we felt very strongly that the reasons we stated were sound and accurate. Then, a few days ago, Steve Jobs stated that Flash wouldn't be coming to the iPhone because it was "too slow to be useful" and that Flash Lite was "not capable of being used with the web."
So we started getting comments on our last entry, like this one, saying that we were wrong. The iPhone 1.1.4 release came and went, as did the iPhone SDK announcement. Nothing from Apple regarding Flash, until Jobs said it was a no go. So we went back to our source, who was - and still is - 100% convinced that these are just stall tactics.
Click to continue reading Why is Apple stalling Flash on the iPhone?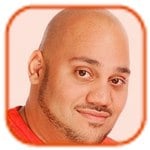 Posted by Andru Edwards Categories: Apple, Cell Phones, Handhelds, Rumors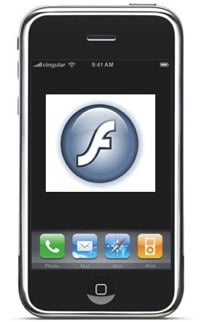 EDIT: The Skyfire browser for iPhone allows you to view Flash video directly on your iPhone.
EDIT: Here are the details on Apple and Adobe collaborating on an iPhone Flash player.
EDIT: Here is an update on the whole Flash on iPhone situation.
We've been waiting for Flash support to hit the iPhone ever since…well…it launched. We've had to make do without Flash for almost eight months, and YouTube even had to convert a bunch of their catalog to H.264 in order for the service to be enjoyed on the iPhone. Well, we've just got word from a reliable source that Flash support is on its way to the iPhone, and it should be coming very, very soon. Speculating a bit further on our own, we are guessing that it would be pretty convenient for Flash support to be introduced alongside the iPhone SDK, wouldn't you say? Now, we know that there isn't much information here, but you also know how strong our sources are too - Flash on the iPhone is coming, just take our word for it, okay?
EDIT: We already have had a couple people ask about the supposed battery and CPU issues that were holding Flash back from being included on the iPhone in the first place. From what I am hearing, it was a complete fabrication. Flash has not yet made it to the iPhone solely due to business negotiations. As we said, it is now on its way!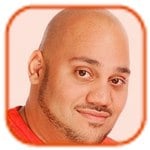 Posted by Andru Edwards Categories: Apple, PC / Laptop, Rumors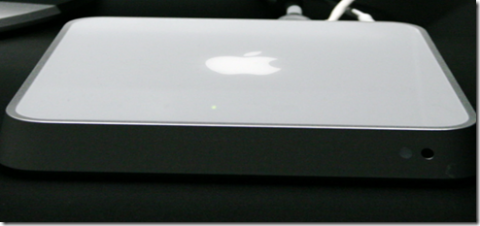 We've been hearing rumors of Apple doing away with the Mac mini for quite a while now, and we were even surprised when the line received a refresh a couple of months ago. Now rumors are churning again that Apple might finally kill off the Mac mini, in favor of a new, slim Mac nano. As you can see in the image above, the Mac looks similar to an Apple TV, and includes an IR receiver. The question is - is this the Mac nano? As we all know, Leopard launches at the end of this month. We are expecting a few Apple announcements surrounding that - possibly an updated Apple TV, HD movies in iTunes, and some changes in the Mac line.
[Thanks, Jake!]
Read More

| XYHD


Posted by Paul Hamilton Categories: Activision, Music, Rumors
A rumor began circulating yesterday that the full and final track list for Activision's Guitar Hero III was available. The problem with the list was that while it seemed credible it lacked several bands who had previously announced their involvement with the game, notably Atreyu and Velvet Revolver.
We followed up with one of the original sources yesterday and he confirmed that the list was accurate but perhaps not 100% complete, which would leave room for additional songs to be announced closer to the release date or perhaps even kept under wraps until the game ships. In any case, the selection is shaping up nicely with a few unexpected inclusions.
Click to continue reading Expanded Guitar Hero III Track List Found
Read More

| Aeropause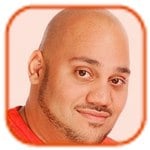 Posted by Andru Edwards Categories: Apple, Portable Audio / Video, Rumors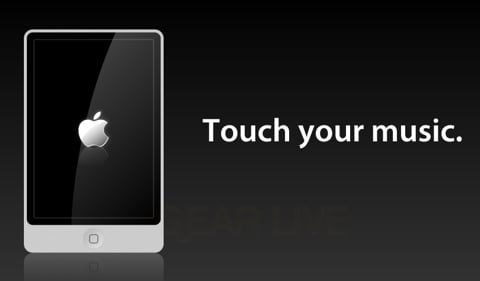 Ah, yes, another Apple event is nigh, and that normally means the email tips start flooding in. Case in point, this image of the "iPod touch". Our immediate thought? Clever mockup…after all, it would make sense that Apple continues to make all their products have a similar look and feel. This iPod touch has a striking resemblance to the newly redesigned iMac that Apple released earlier this month. What do you think? Will we be seeing something like this - an OS X-based touchscreen iPod - from Apple tomorrow?
© Gear Live Inc. – User-posted content, unless source is quoted, is licensed under a Creative Commons Public Domain License. Gear Live graphics, logos, designs, page headers, button icons, videos, articles, blogs, forums, scripts and other service names are the trademarks of Gear Live Inc.