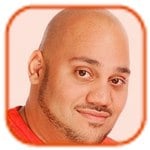 Posted by Andru Edwards Categories: Apple, Cell Phones, Handhelds, Rumors, Videos
So, aside from providing us with a bunch of iPhone HD photos, the fine folk over at Taoviet have also published a 3.5-minute video to YouTube, giving us an up-close look at the device. The cat is pretty much out of the bag on this one, but we still want it pretty badly. You?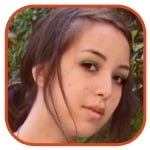 Posted by Robin Paulson Categories: Movies
As predicted, Iron Man 2 viewers got their first taste of J.J. Abrams's newest mind-imploding teaser trailer for Super 8. Here's a look at the teaser poster, which was essentially the quick glimpse of the trailer's finale (check that out after the jump!).
While some movie-goers are in an outrage over the mass amount left up to the imagination, one ought to expect this from the Cloverfield director by now. If your mind truly needs some appeasement, head on over to the film's viral site and let us know if you've unlocked any appetizing secrets.
Read More

| io9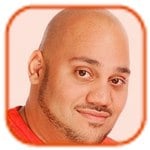 Posted by Andru Edwards Categories: Accessories, Microsoft, Rumors, Xbox 360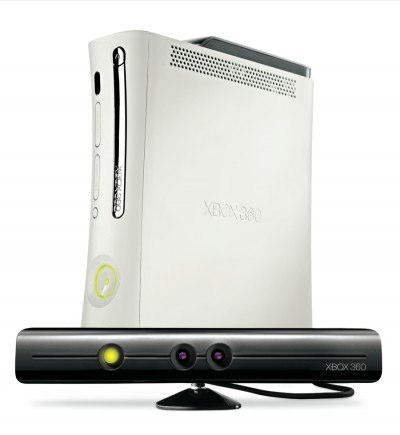 Okay, so it's not like the whole Project Natal launch window has been kept that silent. At CES, Microsoft let us know that it would launch this holiday season. A while later, UK television personality Jonathan Ross tweeted that Natal would be launching in October. Well, we can add more fuel to that October launch rumor, as Microsoft Saudi Marketing Manager Syed Milal Tariq said yesterday in an interview that Natal will launch globally "somewhere in October." He went on to say that the day would be firmed up in time for E3 in June, but that we will definitely see it in October 2010.
Now, that isn't official (read: PR) or anything, but at this point, we believe that you'll be flailing wildly across your living room before Halloween.
Read More

| Gamertag Radio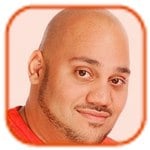 Posted by Andru Edwards Categories: Apple, PC / Laptop, Rumors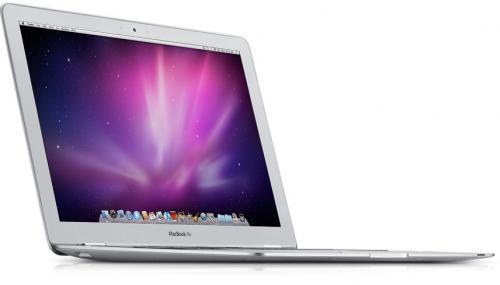 Macworld.au is reporting that a "well-placed source" familiar with Apple and their inventory and refresh schedules is now saying that there may be a MacBook Air update happening very soon—in fact, it could come as soon as tomorrow. There is apparently a new Apple product number out there, that being MC516LL/A K87 BETTER BTR-USA. The 'BETTER' portion of that number most likely points to it being in the Mac product line, and the MacBook Air is well overdue for an update. Now, the source also says that it may point to a new 27-inch LED Cinema Display, since that seems to be coming soon as well. However, there are thousands of these apparently headed to Australia, which would be more in line with a major new product revision.
Read More

| Macworld.au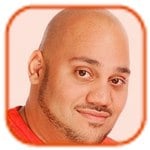 Posted by Andru Edwards Categories: Apple, Handhelds, Rumors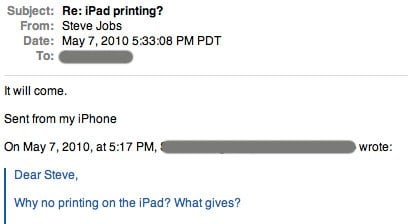 Many iPad users have lamented the fact that you can't just print directly from the device. Well, one user decided to email Steve Jobs about it, and it appears that Jobs answered him, as he has taken to doing in recent months. As it pertains to iPad printing, Steve simply said "It will come." Certainly makes sense, as many users are buying iPads to use as their primary device when on the road, and printing support is sorely missed, especially in the enterprise field.

Posted by Alex Lifschitz Categories: Apple, Cell Phones, Editorial, Features, Handhelds, Rumors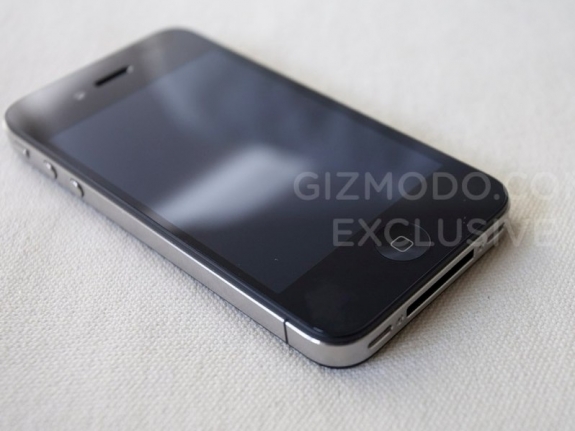 I'm a pretty crappy journalist.
I do it in my free time, and for the most part, I'm an opinions and hands-on writer. I don't go monstering around the nation's capital with a fedora and notepad, and I rarely find myself in a position where I have to probe into anything that matters past an arbitrary release date. I don't always fact check if I'm not making accusations.
But I know a scummy move when I see one. And Gizmodo's actions in the iPhone HD prototype debacle have been consistently unethical, unprofessional, and, yes, illegal.
It sucks. Gizmodo's parent company, Gawker Media, is home to a lot of great blogs and great people – people who seem to have some professional standards. But in the face of such reprehensible journalism, Gizmodo has been inexplicably wearing their tarnished reputation from this saga as if it were some kind of badge of pride. I'm sure they have lawyers going over every step of their story, but how someone in their legal or PR departments could have greenlit this is really beyond my comprehension.
Before I get into the ethical issues of yellow journalism, I think it's important we establish a fact pattern and what I hold to be the optimal course of actions they could have taken through this whole sordid affair. Join me while I use my rudimentary Google-fu to make my case against the actions of nearly all parties involved.
Click to continue reading Opinion: Apple, iPhone 4, and the Case against Gizmodo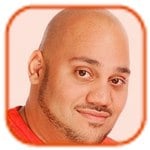 Posted by Andru Edwards Categories: Apple, Displays, Rumors

If you've been waiting to pick up a new 30-inch Apple Cinema Display, but were waiting until Apple released an LED-backlit version, there may be hope for you yet. Now, we don't want to get your hopes up too much, but from the looks of things, the 30-inch Cinema Display have been pushed back. Typically, they would ship within 24 hours, but as of today, it is showing a 5-7 business day wait. Historically, when there is a large and sudden shipping delay like that, we've seen a product refresh follow soon thereafter. Now that Apple has worked out the 27-inch iMac LED display issues, maybe it's finally time that the 30-inch display gets update (or replaced with a standalone LED-backlit 27-inch Cinema Display.)
Read More

| Apple 30-inch Cinema Display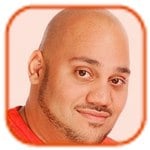 Posted by Andru Edwards Categories: Apple, Cell Phones, Design, Features, Handhelds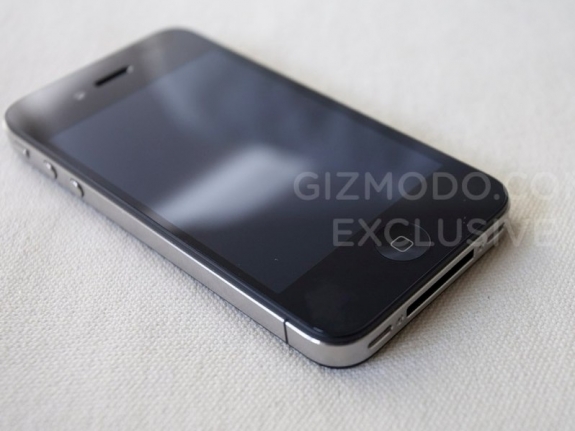 Over the weekend, rumors that Apple's next generation iPhone (iPhone HD?) had been uncovered due to someone leaving it in a bar in San Jose had been running rampant. Images made their way to the Internet, claims that it was a Japanese fake were made, only to be taken back later. Nothing was decisive—until this morning when my pal Jason over at Gizmodo published a complete breakdown of the phone. Yeah, it seems Gizmodo paid someone a pretty penny to get the phone into their hands, and as a result, we pretty much know all about the major features in the next iPhone, which should drop in June. Here are the immediate, obvious feature additions:
Completely new enclosure, with a flat back that is seemingly made of glass or ceramic
Front-facing camera (finally!)
Higher-resolution camera on back
Flash for camera on back
Higher resolution, albeit slightly smaller, display
Separate volume buttons (likely also double as dedicated camera buttons when taking photos)
Noise cancellation mic
Battery has 16% higher capacity
3 grams heavier than iPhone 3GS
Uses a micro-SIM
It's obvious that Apple has definitely been listening to the complaints and requests from iPhone customers, and they've definitely done a lot to make the next iPhone stand out from the pack. In fact, this really looks and feels like the first true step up in the iPhone line, with previous new models introducing few hardware changes over previous models.
This is a big deal, as it is the first time that we can remember a major piece of Apple hardware falling into the hands of a company outsider, let alone press, in advance of it being officially unveiled and announced - especially in this manner. We think that Apple's chief designer said it best on Twitter earlier this morning, with a simple "This isn't good."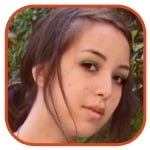 Posted by Robin Paulson Categories: Interviews, Movies, Marvel Comics
Geeks all over are abound with glee this weekend to read that G4 host Olivia Munn will possibly be donning wings for Iron Man 2.
An e-mail sent by an "old, fairly reliable" source reveals that Munn is set to portray the wealthy Janet Van Dyne, a.k.a. The Wasp.
It has been confirmed in July 2009 that director Jon Favreau had cast Munn in a cameo. Until recently, when the actress admitted that her cameo fell victim to editing Hell and was given another role. So we know that she has a part—it's simply a guessing game at this point. Can she pull off the heavy shoes of an Avenger?
With some minor screen time in the Steve Carrell and Tina Fey comedy, Date Night and now a role in Iron Man 2, this former model is definitely making her name known in the film industry lately.
Read More

| Forces of Geek via Cinema Blend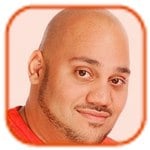 Posted by Andru Edwards Categories: Handhelds, Rumors

Dell looks to be jumping into the Android tablet game headfirst with their Streak tablets that have just been revealed. They look similar to the Dell Mini 5, but bigger and more in line with what Apple is offering with the iPad, and this is a good thing. As you can see, you get the black bezel, the large display, and the photo app even looks similar to what you'd find on the iPad. Engadget says that the Streak 5 should hit stores this summer, while the Streak 7 should be available later this year (likely the fall, if you ask us.) The Dell Streak 10 won't likely appear until 2011 though. Sure, that sucks for those that want the largest Android tablet that Dell has to offer, but having a 7-inch model out there gives a nice alternative for those that want something smaller than a 9.7-inch iPad. These Android tablets can't come fast enough.
Read More

| Engadget

© Gear Live Inc. – User-posted content, unless source is quoted, is licensed under a Creative Commons Public Domain License. Gear Live graphics, logos, designs, page headers, button icons, videos, articles, blogs, forums, scripts and other service names are the trademarks of Gear Live Inc.