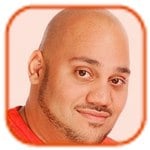 Posted by Andru Edwards Categories: Home Entertainment, Rumors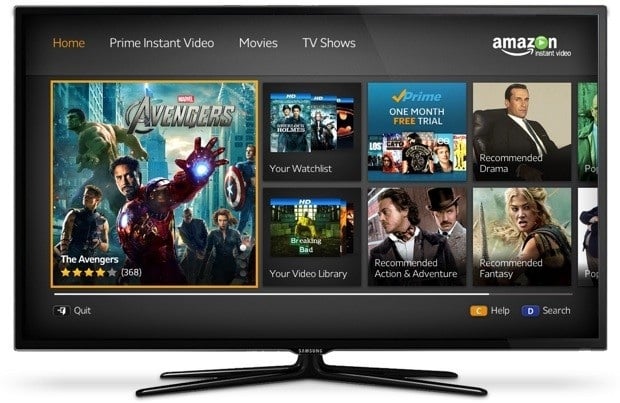 Amazon has sent out invites to select press to attend an Amazon Video event next week in New York City. Aside from the rumored Amazon Video set-top box, the Wall Street Journal is reporting that the company will also launch a free, ad-supported video service that'll be paired up with the device that will allow customers to watch television shows and music videos gratis.
It should be noted that this isn't Amazon taking its current video product and making it free--rather, it would likely be a small subset. All of the Amazon original series, and anything specifically licensed. The company would likely still keep the best stuff for Amazon Prime customers.
What do you think? Would an inexpensive set-top box with free streaming content be enough to get you to buy one?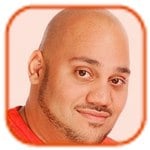 Posted by Andru Edwards Categories: Corporate News, Home Entertainment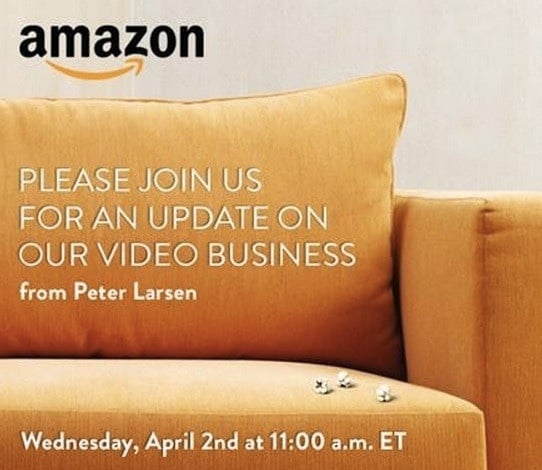 This morning Amazon sent out invitations for an April 2nd event that invites us to "Please join us for an update on our video business." In the background is a couch, with a few pieces of popcorn spilled on it. It looks like the company may finally launch the long-rumored Amazon Video set-top box, a product that would compete with devices like the Apple TV, Chromecast, and Roku products. Amazon's box may even differentiate itself by offering gaming right out of the gate, as we saw a prototype of an Amazon game controller leaked a couple of weeks ago. There are plenty of Android games that Amazon could see success with with game controller support built-in.
We'll know for sure on April 2, and we'll bring you the full details.
Update: It looks like Amazon may also launch a free video streaming service at this event as well!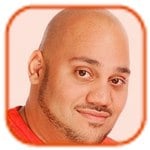 Posted by Andru Edwards Categories: Apple, Cell Phones, Handhelds, Rumors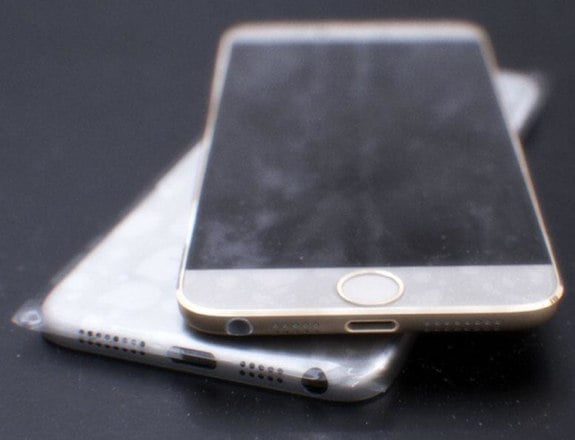 Is this the iPhone 6? It's February, and that means that like clockwork, it's time for the next iPhone leaks to start dropping. The only thing we know is that Apple is working on its next flagship device, and that the iPhone 6 should launch this fall. We've ben hearing reports that Apple will release two larger-sized variants this time around: a 4.7-inch model, alongside a 5.5-inch version.
As you can see in the pictures (which, to be clear, have not been verified to be real), the displays here are larger than those found on the iPhone 5 and iPhone 5s, and also takes on the design language of the iPad Air and iPad mini. Neither are too far-fetched, and for our tastes, we think it looks great. Also, check out that bezel-less display, another rumored feature of the iPhone 6. Of course, even if these are real, Apple tests multiple designs, and this could be one of a few different ideas that the company is playing with.
We've got two more pictures of the device after the jump. What do you think? Let us know in the comments.
EDIT: Forum posters at MacRumors have taken a closer look at the images and have determined that they're rendered fakes. Reasons include textures that repeat and the usage of an out-of-date font.
Click to continue reading Is this our first look at the iPhone 6?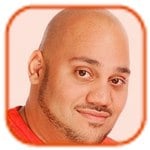 Posted by Andru Edwards Categories: Cell Phones, Google, Rumors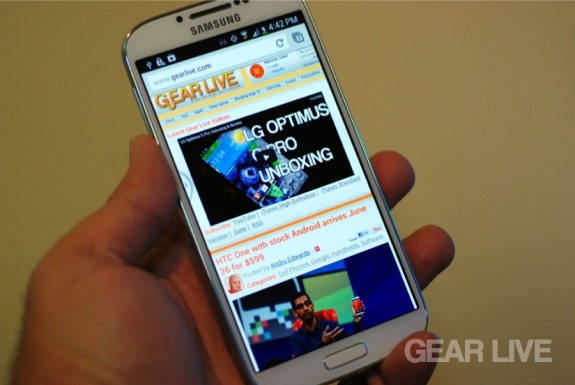 It looks like Samsung is set to announce its new Galaxy S5 smartphone at the Samsung Unpacked 5 event on February 24th. It was previously expected that the Galaxy S5 would be announced at Mobile World Congress, similar to the S4 last year, but perhaps Samsung wants to churn out a new model a bit quicker this year.
Recent reports suggest that Samsung will align its Android devices a bit more closely with Google's vision, rather than in the grandiose fashion they've used in the past, focusing on superfluous features that weren't that exciting or usable in the real world. Of course, Samsung isn't saying anything, keeping the cat in the bag until February 24th.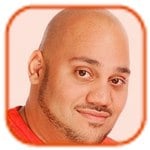 Posted by Andru Edwards Categories: First Person Shooters, Microsoft, Rumors, Xbox One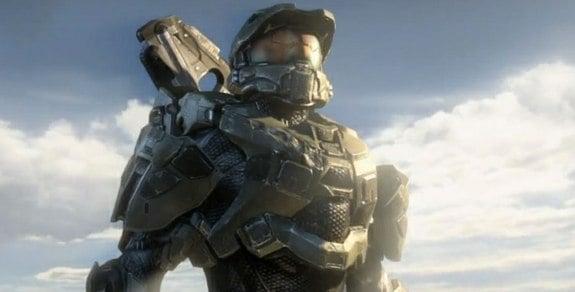 Back in 2004, Microsoft released what many believe to be the best in the Halo series: Halo 2. Ten years later, and the rumor mill is buzzing with anticipation of a Halo 2 Anniversary Edition announcement, with the hope that it'll arrive on the Xbox One in full high definition glory later this year. The rumor originated on NeoGAF. If true, it does seem to throw a wrench into the previous plans, where Microsoft has promised to release Halo 5 in 2014. Microsoft likes to spread out Halo releases, so if a Halo 2 reboot is set for 2014, it wouldn't be hard to believe that Halo 5 would be pushed back to 2015, resulting in much disappointment. We'll update when we hear more.
Read More

| NeoGAF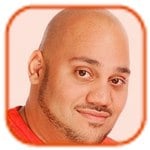 Posted by Andru Edwards Categories: Apple, Home Entertainment, Rumors, Video Games, Wireless / WiFi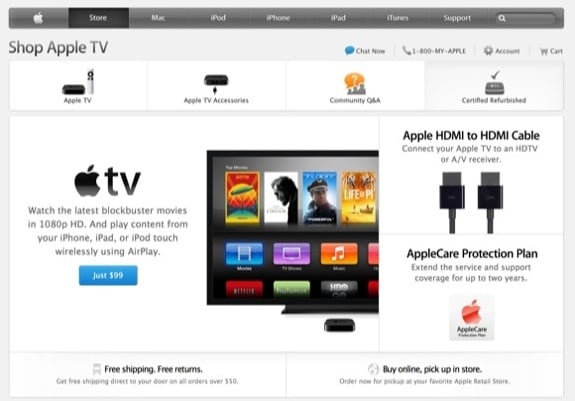 If you were paying close attention to the changes that Apple made to the Apple Store Online overnight, you would have noticed that, for the first time in its history, the Apple TV has its own section in the Store. Previously, the device had been relegated out of the way, buried in the iPad Accessories section. Odd, sure, since the Apple TV is hardly an accessory for the iPod at all, save for the fact that they can work together over AirPlay, but where else was Apple to put a product that wasn't meant to be featured? After all, the Apple TV wasn't a real business according to Apple--it was just a "hobby." Something the company dabbled in and played with, pulling the string to see where it would lead. Let's be clear: Apple has ambitious TV plans. The company has just been using the Apple TV as a research project. While it has been available for purchase for many years, Apple never advertises it. Not on television, radio, print, or web. So, the fact that here in 2014, seven years after first going on sale, the Apple TV now has its own dedicated section on the Apple Store (with AppleCare, a refurb section, and dedicated accessories) must mean that something bigger is happening, right? Well, where there is smoke, there's fire.
Click to continue reading Apple TV set to see major update, no longer a "hobby"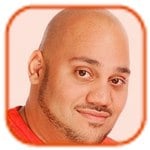 Posted by Andru Edwards Categories: Apple, Handhelds, PC / Laptop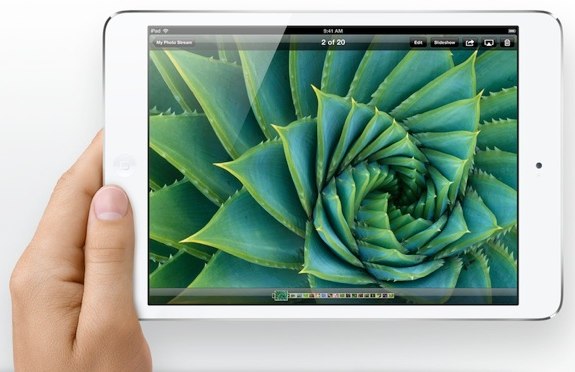 Apple is set to announce its brand new iPad 5 and iPad mini with Retina display on October 22, according to AllThingsD sources familiar with the matter. After announcing the iPhone 5s and iPhone 5c in September, Apple will be following a similar pattern to last year, with the October announcement focusing on its tablets.
So what can we expect from the event? For starters, the fifth-generation iPad will see a redesign, bringing in cues from the iPad mini, like the thinner side bezels and a more sleek rear design. The iPad mini will be picking up a Retina display, the one glaring omission from the original model that launched almost a year ago. No word yet on if the Touch ID fingerprint technology will make it to either tablet, but we have heard reports that we may see both a space gray color, and the champagne gold that's been popular on the iPhone 5s (see our iPhone 5s review.) IGZO display technology from Sharp may be featured here, and AllThingsD says that both models will sport the new 64-bit A7 processor as well.
Of course, there are other products we're waiting for Apple to update us on as well, so there's a good chance we will also get pricing and release information for the new Mac Pro, OS X Mavericks (especially since the Mavericks Golden Master is available to developers,) and a spec bump for the MacBook Pro to include Haswell processors, and possibly an Apple TV update. Of course, we'll be here to bring you all the news as it unfolds.
Read More

| AllThingsD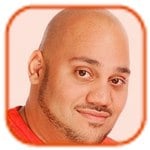 Posted by Andru Edwards Categories: Apple, Cell Phones, Rumors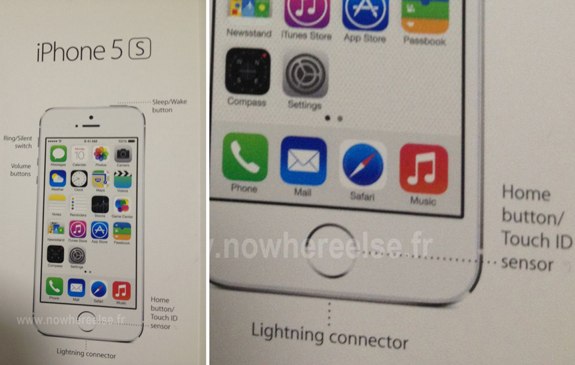 The folks at Nowhereelse.fr have got their hands on a purported iPhone 5S illustrated guide, which indicates that the new fingerprint sensor that is rumored to be embedded into the Home button will be referred to as the Touch ID sensor by Apple. Of course, until it's officially announced by Apple, we're chalking it up as a rumor, but as far as Apple naming conventions go, Touch ID sounds pretty Apple-esque. We'll know more in just over an hour, so keep it locked here--today is gonna be a big news day.
Read More

| Nowhereelse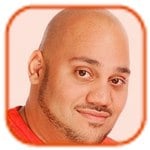 Posted by Andru Edwards Categories: Apple, Cell Phones, Handhelds, Rumors, Videos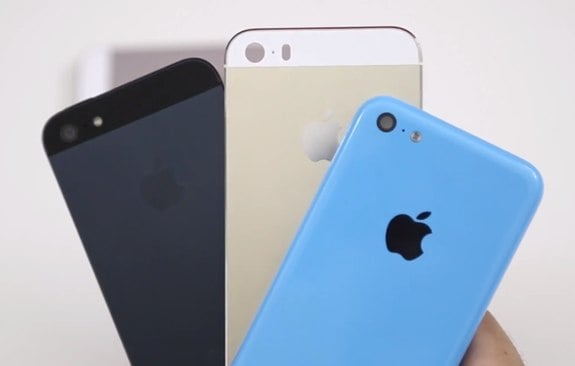 It's widely expected that Apple will take the stage on September 10th to announce its fall smartphone update, including the iPhone 5S and lower-priced iPhone 5C. The iPhone 5S is expected to be available in a new champagne gold color, and we gave you a look at what the gold iPhone 5S should look like. Now, a video has surfaced that shows a black iPhone 5 alongside the rear shell of the white & gold iPhone 5S.
Additionally, a blue iPhone 5C rear casing is also compared, giving us a look at what Apple's iPhone for the budget-minded will look like when it launches next month. All signs are pointing to a September 20th release for Apple's updated fall smartphone line-up.
Click to continue reading Apple iPhone 5, gold iPhone 5S, blue iPhone 5C shells compared [Video]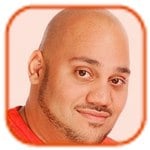 Posted by Andru Edwards Categories: Apple, Cell Phones, Rumors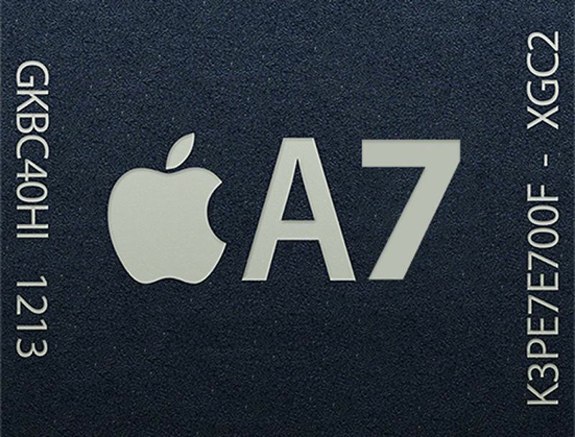 The iPhone 5S is set to be revealed in two weeks, and being an S-type update, this typically means that Apple has spent time optimizing and maximizing under-the-hood performance of the iPhone that preceded it, in this case, the iPhone 5. The rumor mill says that the next iPhone will sport an A7 processor that is 64-bit and 31% faster than the A6 found in the iPhone 5. What would 64-bit processing do for the iPhone? Well, iOS 7 is intense on things like transparency and other graphical elements, and an optimized 64-bit processor could make those as smooth as butter. That's the benefit of Apple making its own mobile processors:
One of the biggest—if not the biggest—advantages Apple has in not being reliant on merchant silicon (they don't buy standard application processors designed by others) is that they can customize the A7/A8 etc to exactly fit their own apps / services frameworks, without making generic design compromises.

To see this best, contrast Qualcomm, whose processors will fit in hundreds or thousands of different Android models to Apple, whose A7 will go in to the iPhone, iPad and possibly the iPod and iTV. Because Qualcomm must support so many potential vendor configurations, they are forced to design by the 80/20 rule. Meanwhile, Apple can strip out absolutely everything it doesn't want on-chip, and add specific things it does, such as DSP or graphics capabilities which iOS is designed to use.
Of course, just because Apple is testing these processors, that doesn't mean that they'll see the light of day in the iPhone 5S. Other rumblings say that the next iPhone will also contain a fingerprint sensor, motion tracking sensor, a camera that supports a 120 FPS slow-motion mode, a gold color option, and possible even a 128GB option as well.
© Gear Live Inc. – User-posted content, unless source is quoted, is licensed under a Creative Commons Public Domain License. Gear Live graphics, logos, designs, page headers, button icons, videos, articles, blogs, forums, scripts and other service names are the trademarks of Gear Live Inc.