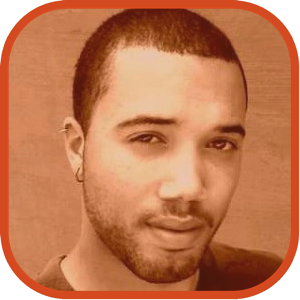 Posted by John Kilhefner Categories: Science,
The world's first operation and anesthesia done by an all robot team was conducted at Canada's McGill University Health Centre. The operation being one of extreme delicateness, a prostatectomy, was handled by two robots: DaVinci, a surgical robot, and McSleepy, an anesthetic robot. Both of whom were controlled by a team of surgeons from a workstation with 3D HD video control.
The robots allowed the team of surgeons to work with a precision not capable of by humans alone, allowing for a more precise and safe operation. The surgical team is planning to use this project to test more all-robotic surgery and anesthesia routines on more patients in different surgical situations. We are assured that the robots will not replace the doctors, but will only augment the surgical team to perform to their highest capabilities.
Read More

| TG Daily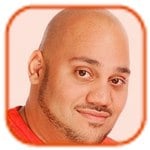 Posted by Andru Edwards Categories: DreamWorks, Action, Adaptation, Adventure, Science Fiction, Books, Rumors,
Steven Spielberg is considering a directorial role on Robopocalypse.
The Oscar-winning filmmaker is lining up the project—based on a forthcoming novel by Daniel H. Wilson—with reports that Dreamworks is "in a frenzy" about the potential of the movie.
"With DreamWorks, everything is potentially a Steven project - until it's not. That's why everyone's in a frenzy trying to read it," a source told the Vulture blog.
The story, which was optioned by the studio back in November 2009, is believed to be a realistic portrayal of a possible robot uprising.
It is one of a number of robot-related projects being created by DreamWorks. Transformers 3 is due to be released earlier next year, while Reel Steel, a movie about robot boxing, is due to hit cinemas in November 2011.
Steven is currently filming War Horse - the tale of a boy who goes to the battlefields of World War I to find his beloved horse - and is attached to work on sci-fi movie Interstellar, due for release in 2012.
Read More

| New York Magazine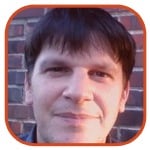 Posted by Mark Rollins Categories: Misc. Tech, Toys,
What you see here is a video from the Robo-One humanoid robot competition in Japan, with a real-life transformer. The Omnizero.9, designed by Takeshi Maeda at Vstone, is a 3.5 foot tall, 55 pound . As you can see from the above video, it can transform into a rolling vehicle, and can even hold a person's weight on their shoulders. We've got another video of the robot after the jump, where you can watch it beat down another robot. 3.5 foot tall, 55 pound robot beating up another robot. That's one bad Deceptacon.
Click to continue reading Transformers made real with the OmniZero.9 robot
Read More

| Robot Watch via Gizmodo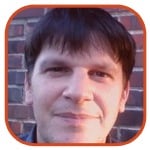 Posted by Mark Rollins Categories: Misc. Tech, Toys,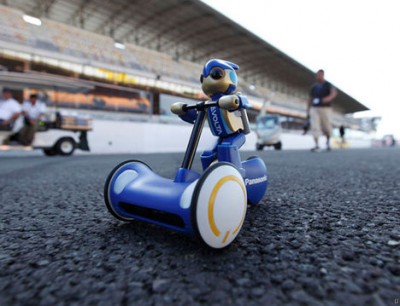 The toy robot, Evoia, that you see in the picture here has actually broken two Guinness World Records. The first was its climb of the Grand Canyon, and the other is the "longest distance covered by a battery-operated remote controlled model car".
Yes, you can watch the YouTube video below of Evoia trailing a car going 0.6 miles per hour on the historic Le Mans race track. It traveled for 24 hours, covering 14.82 miles, on just two EVOLTA AA alkaline batteries.
I'll be Evoia is feeling good about itself, and I'm sure the Energizer Bunny wants to kill him.
Click to continue reading Evoia Robot Toy Breaks Battery Record
Read More

| Akihabara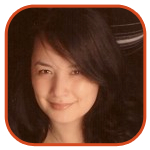 Posted by Veronica Santiago Categories: Columbia Pictures, MGM, Universal, Action, Adaptation, Classics, Drama, Horror, Remakes, Science Fiction, Comedy, Casting, Rumors, Upcoming Releases, Videos,
An American Werewolf in London: While fans are reminiscing over Michael Jackson's Thriller video, it seems just appropriate that a remake of John Landis' horror film is in the works. (Werewolf was the inspiration for the music video.) In the 1981 original, two college students (David Naughton and Griffin Dunne) are attacked by the creature while backpacking. The survivor eventually goes on to attack other victims. Dimension Films has tapped Sean and Bryan Furst (Daybreakers) to produce.
Click to continue reading Remake News: American Werewolf, Bride of Frankenstein and More
Read More

| Entertainment Weekly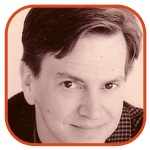 Posted by Tom Mason Categories: Editorials,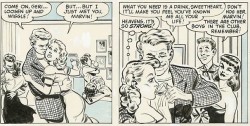 From our friends the mechanical men to missing comic book creators, a teenage sex club and a takedown of Buck Rogers, there's lots of great stuff to keep you occupied until Monday morning.
PETER GILLIS: If you still recall your 1980s comic books enough to run a Jeopardy category on the subject, then you probably remember Peter Gillis who wrote for Marvel, DC and First Comics. You might've seen his work on Shattered (the first digital comic, with Michael Saenz), Warp, Strikeforce: Morituri (which he co-created with artist Brent Anderson), Micronauts: The New Voyages, Strange Tales, What If…?, The Defenders, The Eternals, Gammarauders and Tailgunner Jo (with Tom Artis). After that long-running stint in comics, he seems to have disappeared. Well, not for long – lots of missing people turn up on the internets and Gillis is no exception. He's anxious to plunge back into writing and he's got a website with something to free-read. As he puts it: "I've recently completed a fantasy novel, and am hard into the sequel. Since my literary agent had the bad taste to die, I'm seeking representation for it/them. In the meantime, I've written a short story set in the world of these novels, and decided in the interest of shameless self-promotion, to put the story up here for free download."
ROBOTS: These mechanical freaks come in all sizes and shapes and all manner of deadliness. Friend or foe, they will one day rule us all. They've already taken over mail sorting, manufacturing and telephones.
Click to continue reading WEEKEND READING: Peter Gillis, Buck Rogers, Teen-Age Sex Club and Howard Nostrand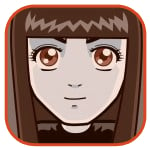 Posted by Sheila Franklin Categories: Design, Misc. Tech, Science,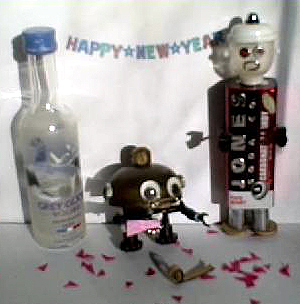 Remember how we told you that toys had private lives? This also seems to be true of robots. A couple of our friends, the destructobots, know how to party and stopped by to wish you all a good one. Watch out though, if you pass out too early, they will partake of your Grey Goose. And if you are not paying attention, they will steal your chips and bean dip. (Don't ask us why, but destructobots love bean dip.) Have a safe and happy New Year!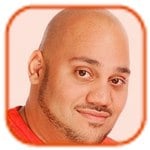 Posted by Andru Edwards Categories: Features, Toys, Kids, Under $250,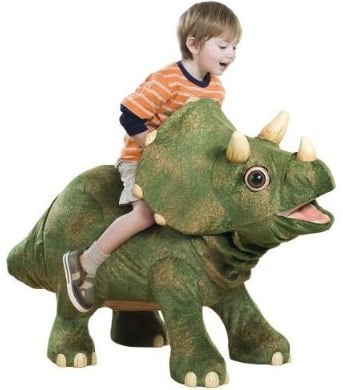 Here's one that the kids are sure to love - Kota the Triceratops is a rideable dinosaur. Did you catch that? A life-sized baby dinosaur to be exact, Kota is 40-inches long, and has a spring-loaded seat and handle. He also sports a smile on his face, which should mean that children won't be scared of him. Kota has 11 sensores, so it reacts intelligently to sound as well as touch. He will react by turning his head, tail, horns, or even by roaring. You can also feed him some leaves, which will cause the dino to make a munching sound. The best part? Kota sells for $299 - but Amazon is currently selling him for just $150 - that is 50% off! Better hurry though, no telling how long that deal will last.
Read More

| Kota the Triceratops 50% off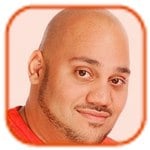 Posted by Andru Edwards Categories: Features, Toys, Kids, Under $100,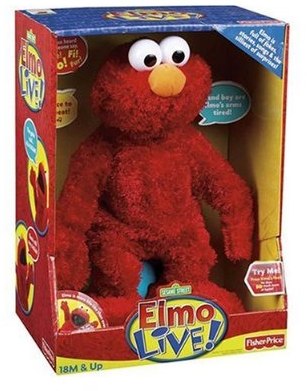 Once again, Elmo is here to take over the holiday, causing parking lot brawls between otherwise-normal parents. Back in 1996, Tickle Me Elmo flew off store shelves. 12 years later, Elmo Live tells jokes, sings songs, plays games, and tells stories. Oh, and he still laughs too. The biggest change, though, is thatElmo's mouth actually moves when he talks, along with the rest of his body. He also moves his arms, nods his head, stands up, sits down, among other things, all with a squeeze of his foot. I was at Target the other day, and almost every shopping cart with a kid in it had one, and at one moment, I literally heard 7 of these things going at once, simply due to the carts being in close proximity. This is one of the big toy gifts this year. Elmo Live sells for $65.99, but we found it on Amazon for 9% off, at $59.88.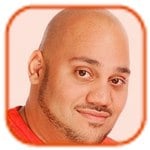 Posted by Andru Edwards Categories: Features, Galleries, Robots, Toys,
We just received one of the new Disney Pixar Ultimate Control Wall-E remote controlled robots, and we just had to share. If you've been looking for a Wall-E robot toy that mimics the actions of Wall-E from the movie, this is it. It features movie-like movement, the original character voice, and familiar sound effects. As soon as you turn him on, Wall-E comes to life, introduces himself, and then follows your commands. You can have him respond specifically to the remote control, which controls movement of his head, arms, hands, wrists, and body, as well as expressions and phrases. Or, you can have him go off and do his own thing in exploration mode. He will look around, stop and make noises, etc. Lastly, you can put him in follow mode, where he will follow in the general direction of any noises that his internal mic picks up. That can be your voice, clapping, or any other audible sound. All movie-like robotic movement and integrated character animation is controlled by a next-generation, advanced micro processor to generate variable speeds integrated with smart-check position action and movement.
Wall-E has sleep and automatic shut-off modes, so no worries on leaving him on and draining the battery. The robot stands a little over 16" tall, and includes a 7.2V rechargeable battery, along with charger. The included remote requires 3 AA batteries. We can't say enough about the Ultimate Control Wall-E robot, look for him to appear in our 2008 Holiday Gift Guide. Meanwhile, check out our full Ultimate Control Wall-E unboxing gallery, featuring over 30 images.
Read More

| Ultimate Control Wall-E unboxing gallery
Gallery:
© Gear Live Inc. – User-posted content, unless source is quoted, is licensed under a Creative Commons Public Domain License. Gear Live graphics, logos, designs, page headers, button icons, videos, articles, blogs, forums, scripts and other service names are the trademarks of Gear Live Inc.