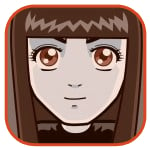 Posted by Sheila Franklin Categories: Design, Misc. Tech, Science, Transportation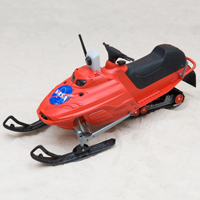 Researchers from Georgia Tech and Penn State have been working on 3 autonomous bots for cold locales such as Greenland and Antarctica. SnoMotes, funded by NASA, use cameras and sensors to navigate.The idea of the design actually came from a child's snowmobile kit.The robots are sent to certain locations from base camps, then collect data for their handler. The scientist can then reassign location if necessary. Eventually the team is hoping that the prototype will have a full range of sensors. The Snomotes will be field tested in Alaska and on display at the Chicago Museum of Science and Industry next month.
Read More

| Georgia Tech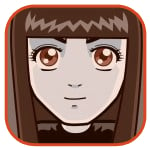 Posted by Sheila Franklin Categories: Misc. Tech, Science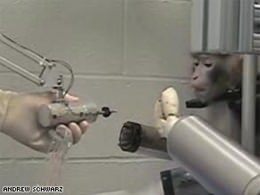 In order to assist those who are paralyzed, researchers have been training monkeys to feed themselves with the use of a robotic arm. The monkey uses its brain to control sensors and let the arm know that it wants a marshmallow. The team say that one monkey has already achieved a 78% success rate. Head of the U. of Pittsburgh team, Andrew Schwartz, says that it won't be long before the technology will be tested on humans, but it may be a several years before making it to the mainstream.
Read More

| CNN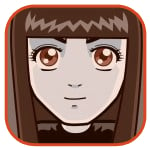 Posted by Sheila Franklin Categories: Misc. Tech, Storage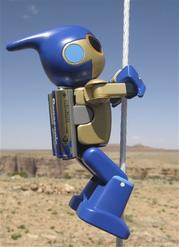 Panasonic has certainly gone out of its way to promote their new Evolta (Evolution + Voltage) AA battery cell. They sent a 5 oz. robot climbing up a rope suspended from the Grand Canyon for almost 7 hours on a pair of them and earned a place in the Guinness Book of World Records as "the longest-lasting AA alkaline battery cell." If the 6.7-inch blue bot, also named Evolta, looks familiar, it was designed by robotics scientist Tomotaka Takahashi. Although the batteries are about 15% higher than the competition at $5.40 for four, they are already doing so well in Japan that Panasonic plans to send them overseas later this year.
Read More

| Post-Bulletin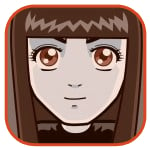 Posted by Sheila Franklin Categories: Design, Misc. Tech, Science, Videos
You've got your elite with their fancy Swedish Automowers that they adore so much they give them names, and then there are others who take a more ordinary approach by having a robot slave do the work for them, despite the rudeness of the family dog. The video of the Tynamizer is fairly amusing to watch but we were wondering a couple of things. Doesn't the grass already look fairly short? And what happens when the extension cord runs out?
Read More

| Robots-Dreams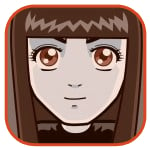 Posted by Sheila Franklin Categories: Misc. Tech, Science, Videos
We have seen soccer-playing robots, but did you know there is also an annual Robot American Football game? Produced by the same group that organized Robot Sumo in Japan, the mini-bots do the playing, thereby depriving its viewers of outright violence and blood-letting that you get most Monday nights. We only have one question after viewing the video. What do you suppose the robotic players do when one of the human refs blows his/her whistle?
Read More

| Robots-Dreams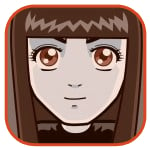 Posted by Sheila Franklin Categories: Corporate News, Misc. Tech, Music, Science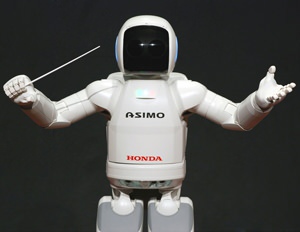 One of our fave robotic buds, Honda's ASIMO, will be coming to Detroit May 13 to conduct the city's Symphony Orchestra as part of a performance with cellist Yo-Yo Ma. He will be performing to "Impossible Dream" to draw attention to the DSO's music education program for younger listeners. He will also be on display to music students May 14, who get to learn what he can do as well as get a lesson from the Master of Strings. We will try to get a peek at the bot when he arrives, so if you plan on going, save us a seat.
Read More

| Akihabara News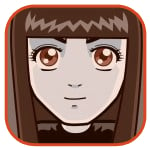 Posted by Sheila Franklin Categories: Design, Misc. Tech, Science
It's not often that we find a bot that is useless, silly, and not made by WowWee, but the Push-kun can be placed in all those categories. Created by Osaka's Robot Force, the robot tells jokes, plays drumrolls for itself, and performs other odd antics. If nothing else, he is a fine way to spend a couple of minutes watching. Push-kin was so impressive that he performed in the Baka RoboCup, which seeks out the most amusing and/or trivial robotics. While the quadruped didn't win, we knew we just had to share, even if he only speaks Japanese. RF's OniRoppo is also in the video.
Read More

| Pink Tentacle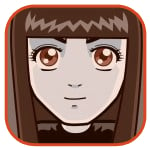 Posted by Sheila Franklin Categories: Misc. Tech, Science, Videos
Shades of Chucky. MIT Media Labs Personal Robotics Group has created Nexi, an MDS (Mobile/Dexterous/Social) bot that moves, has some dexterity, and communicates. About the size of a 3-year old, they hope that the robot will excel in areas of human/robot interaction, teamwork, and learning. While this is another step forward in the annals of robotics, the video kind of creeped us out. We wonder what would happen if a real child encountered it.
Read More

| MIT Personal Robotics Group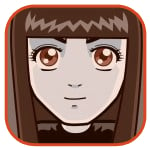 Posted by Sheila Franklin Categories: Misc. Tech, Science, Video Games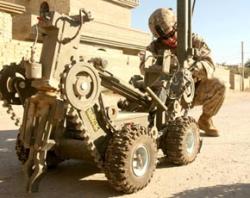 Who says the military is not into games? When we last told you about the iRobot Packbot, it had barely taken off as a prototype that could fly with a parafoil system. The USDE has been busy and is now teaching its battlefield model, which features a gun and sensory equipment, to run via a Wii controller. It seems that the soldiers spent more time operating the bot than in reading data and they figured this would be a more useful alternative. Engineers have developed software that will send back vibrations if it finds something of importance, like an injured soldier. They would also like to hook it up to an iPhone sometime in the future.
Read More

| New Scientist Tech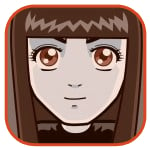 Posted by Sheila Franklin Categories: Misc. Tech, Music, Science, Toys, Videos

We are thinking that sometimes people have way too much spare time on their hands. However, the Yellow Drum Machine is a clever bot all the same. It moves around, collects data, then finds an isolated object to keep the beat. After sampling this for a "good sound," it will play along with it. It will also keep time if you decide to make a noise or clap. The robot was created for about $120.00 in about twenty hours and runs on 4 AA batteries. Full instruction and details are on Frits' site.
Read More

| Let's Make Robots!

© Gear Live Inc. – User-posted content, unless source is quoted, is licensed under a Creative Commons Public Domain License. Gear Live graphics, logos, designs, page headers, button icons, videos, articles, blogs, forums, scripts and other service names are the trademarks of Gear Live Inc.