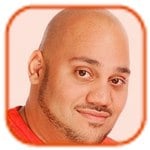 Posted by Andru Edwards Categories: Music, PlayStation 3, Wii, Xbox 360, Xbox Live Marketplace,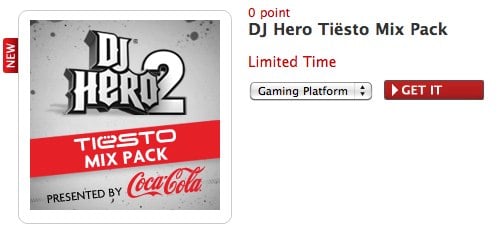 All you DJ Hero 2 lovers out there, we've just come across a free mix pack that you can get right now for a limited time! Just click on the image above, or the link below, to head over to the My Coke Rewards page. Sign up, and you'll be able to choose the Xbox 360, Playstation 3, or Wii version of the Tiesto mix pack, which features three full tracks for you to jam to.
Read More

| DJ Hero 2 Tiesto Mix Pack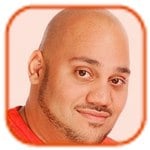 Posted by Andru Edwards Categories: Hot Deals, Video Games,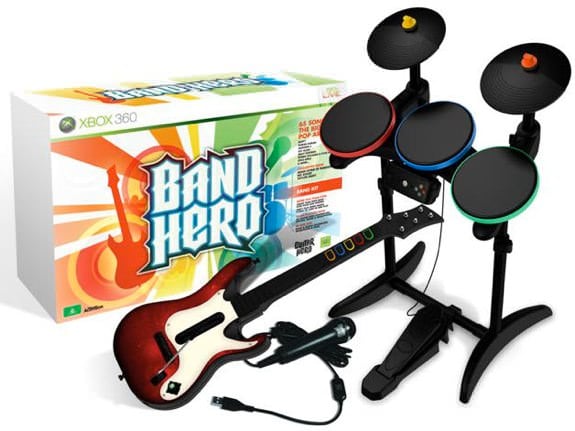 Look, we know that you likely aren't the biggest Taylor Swift fan in the world, but if you're a gamer, you'll wanna pay attention to today's Deal of the Day. What you are getting is the complete Band Hero console bundle for the Playstation 3 or Xbox 360 for $60—that's $100 off. To make that clear, the bundle includes the Band Hero game, wireless guitar, wired microphone, and a set of drums at a 63% off discount. Even if you don't think the Band Hero title is your thing, getting all those instruments included is a steal, as you can use them with other games like Guitar Hero and Rock Band. Here are the links:
Oh, and shipping is even included in the price. Holla!

Posted by Alex Lifschitz Categories: Accessories, Features, Music,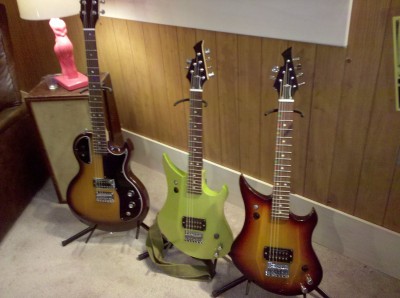 Looks like a couple of guitars, right? Look closer.
Closer still. We weren't at NAMM or anything. See those little colored marks on the fretboard? Yup, those are real, honest-to-god game controllers. These Power Gig guitars were being shown off at the GDC by the fine folks at Seven45 studios. And by "shown off," we mean they had their employees using them in an enclosure on a TV screen that nobody could see. Great marketing, that.
Apparently, these are real, functioning electric guitars. Between sets of an unseen music and rhythm game being developed by Seven45, the employees would plug the controller into an amp stack and shred for a while. And it sounded good! Oh lord, did it sound good.
Now, we didn't have a chance to actually use one of these guitars or see the game they were playing (which apparently has Cult of Personality by Living Color as one of the songs), nor did anybody else - this was eyes only for the guitars, and ears-only for the game. We were told that these will, in fact, function as controllers for Rock Band and Guitar Hero, and you'll play them in much the same fashion (though you can choose whether to pick a string or strum them all). Their proprietary game, though, has a mode that will involve hitting specific strings and notes, like tablature. (One source who saw the game in action voiced some negative opinions, but Seven45 isn't showing anything else off until E3.)
A similar microphone and drum setup has been announced, but we have yet to see how they will differ from the current stable of music controllers.
Read More

| Power Gig


Posted by Alex Lifschitz Categories: E3, Music, PlayStation 3, Reviews, Xbox 360,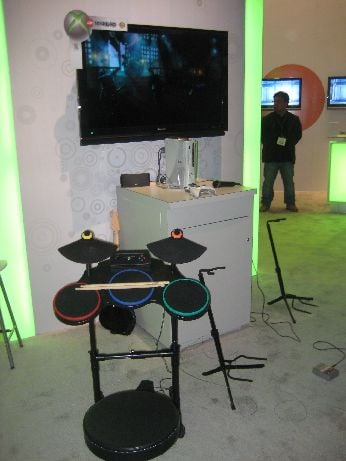 God, what a lonely-looking stand they had this game set up on. Look at that. Really?
When it comes down to brass tacks, at least to me, Rock Band and LEGO go together like peanut butter and chitin. After being revealed to discerning eyes during Dan Teasdale's GDC talk, the game has garnered some attention from puzzled, clueless journos like myself. LEGO Rock Band is a game for the little'uns, principally, tooled to a younger age demographic and given a fresh coat of paint to keep the drooling cretins jamming away on modern pop hits. So if you're coming in looking for some Pantera, you'll be disappointed. But I digress.
Hit the jump for some impressions of LEGO: Rock Band.
Click to continue reading LEGO Rock Band hands-on

Posted by Alex Lifschitz Categories: E3, Music, PlayStation 3, Reviews, Xbox 360,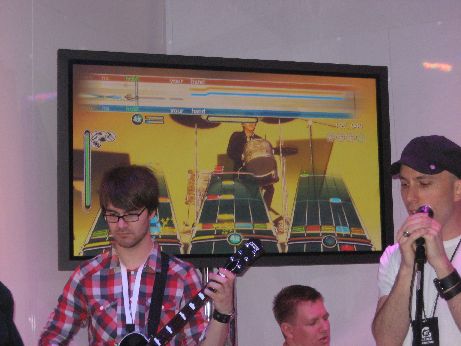 By now, you've likely seen the hubbub that surrounded the unveiling of The Beatles: Rock Band at the Microsoft presser. Hell, the two remaining Beatles even took time out of their busy schedule of rolling around in huge piles of money and prestige to come onstage for approximately 2 seconds and say how awesome it was. Where does it stand in the growing pantheon of music games, though? Does it innovate? Can it woo new fans? Is it safe? Will it blend?
Well, Harmonix, if nothing else, is dedicated to the music. That being said, they did a fantastic job of doing the Beatles justice, even going so far as to disguise their E3 booth as giant replica of Abbey Road. Yeah. They roll like that.
Hit the jump to check out our opinions on The Beatles: Rock Band.
Click to continue reading The Beatles: Rock Band hands-on impressions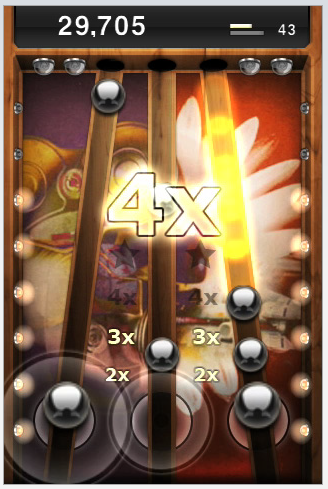 Tap Tap Revenge has really become an iPhone staple, and today it just keeps on coming with Tap Tap Revenge: Dave Matthews Band. If you're a fan of Dave Matthews Band music, and also happen to love rhythm games, you'll want to grab this game, which costs $4.99 in the App Store. Here's the track list:
Funny The Way It Is
Shake Me Like A Monkey
Tripping Billies
Everyday
Ants Marching
American Baby
Crash Into Me
What Would You Say
So Much To Say
Two Step
See? A lot of the Dave Matthews classics. Tap Tap Revenge: Dave Matthews Band is available now in the App Store.
Read More

| Tap Tap Revenge


Posted by Alex Lifschitz Categories: Downloadable Content, Electronic Arts, Music, Rumors,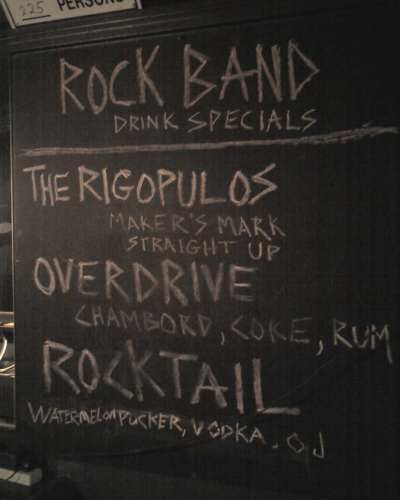 So here's the drink list from the event Harmonix threw the other day at the Rockit Room in San Fran. Nice, eh? I didn't get the opportunity to indulge, but one fellow told me that the overdrive will "take you to flavor country" before gliding away on roller skates.
Oh, and at the end of the night, they announced and played a song called "Don't Stop Believing" or something by some flash in the pan band named Journey, claiming that it would be hitting Rock Band. Should be available next Tuesday, but the date is subject to change and the pricing has not yet been announced, if you care about that kind of stuff.
(It's very hard for me to break sarcasm, but I've always held the position that the first music and rhythm game to get this song wins the war. Good job, HMX! You've doomed me to more DLC as my children starve. Or, at least, they're LIKE my children. But they're older, and female. And hookers.)
STREEEETLIGHT PEEOPLLLEEEEEE

Posted by Alex Lifschitz Categories: Electronic Arts, Music, Party Games, Release Dates,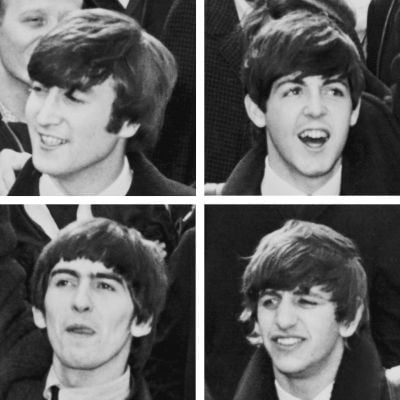 Well, ever since the folks at Harmonix got their hands on the Beatles catalogue, we all (and by that, I mean 'I'😉 figured that this day was coming. Sure enough, Apple, MTV, and Harmonix have announced The Beatles: Rock Band for release on 9/9/09, and a website has been put up with nothing but an interior shot of (what I believe is) Abbey Road Studios (main recording studio for the Fab Four) and a '9.9.09' plastered across the screen. The game will feature content by the Beatles (duh) and will be bundled with signature instrument replicas if you order the full shebang, and if that means I get to rock a little plastic Hofner, I'll be there on day one. When reached for comment, Paul and Ringo both chased me off their property with vicious dogs. I tried to reach the other Beatles, but I unfortunately lent my shovel to the neighbors.
Hit the jump for the full press release.
Click to continue reading The Beatles: Rock Band Announced

Posted by Alex Lifschitz Categories: Activision, Corporate News, Culture, Electronic Arts, Music,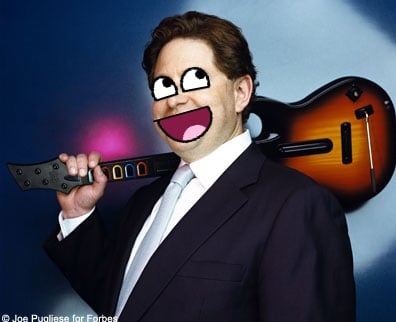 Hay fanboys, listen up! And before you read anything, the following was from FORBES, not Bobby Kotick, for the sake of Rock Band/Guitar Hero wars everywhere.
In a recent profile of Activision CEO and industry provocateur Bobby Kotick, Forbes decided to talk about a number of Activision bread and butter franchises, such as Tony Hawk's Pro Skater (whose empty, frail husk now litters that halls of Activision, milked clean of its sweet, sweet nectar). Somewhere around the end, though, is an interesting little snippet of text:
"EA also teamed with MTV to sell Rock Band, a shameless knockoff of Guitar Hero that added drums, bass and a microphone to the world of make-believe rock stars. EA says it is returning to an "auteur model" of designing games, taking bigger chances on fewer ideas."
Look, we should all see this kind of writing for what it really is: Unresearched and inflammatory. Even if you didn't know that the Rock Band guys are the guys who made Guitar Hero in the first place, it's a wee bit unprofessional to take sides. I've worked for Activision, and they've said some crazy things regarding the music game timeline, but don't confuse the quote as coming from Kotick.
Funny how they don't mention Guitar Hero: World Tour anywhere.
Read More

| Forbes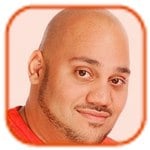 Posted by Andru Edwards Categories: Games, Reviews, Tapulous, $4.99,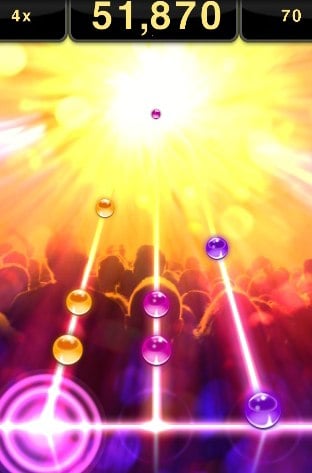 Just a quick not to let you guys know that we think the new Tap Tap Dance iPhone game is fantastic. Tapulous has put out a couple versions of Tap Tap Revenge already, so we didn't think this one would be that big a deal - we figured same game with different music. Plus, we aren't big fans of dance music anyway. However, this game just works. We love the background visuals (of which there are quite a few), the music actually adds a lot to the game (it features tracks by artists like Daft Punk and the Chemical Brothers.) We also like the whole progression system, where you need to meet certain requirements to unlock some of the more advanced tracks and challenges. Overall, very fun. We recommend it. You can pick up Tap Tap Dance in the App Store.
Read More

| Tap Tap Dance

© Gear Live Inc. – User-posted content, unless source is quoted, is licensed under a Creative Commons Public Domain License. Gear Live graphics, logos, designs, page headers, button icons, videos, articles, blogs, forums, scripts and other service names are the trademarks of Gear Live Inc.