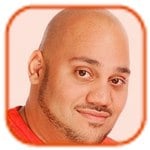 Posted by Andru Edwards Categories: Apple, Cell Phones, Features, Internet, Portable Audio / Video, Product Reviews
Now that we've spent two weeks with the iPhone, we are now ready to hit you back with our in-depth review and impressions. Needless to say, Apple generated a lot of hype with the iPhone, and many feared it would flop in the face of near impossible levels of pre-release fanaticism. Thankfully I am glad that after a full weeks usage I can attest: Apple actually pulled it off. They lived up to or exceeded every single promise they made about the iPhone.
As a preface, our impressions are quite favorable overall, but the iPhone does have a few flaws. Regardless of those flaws, we think this will be an industry-changing phone and will raise the bars for Microsoft, Symbian, Motorola, HTC, Samsung, and other competitors in the mobile marketplace. We expect them all to produce better phones featuring integration, ease of use, and stability all orders of magnitude ahead of what they now offer.
Click to continue reading The Gear Live iPhone Review

Posted by Lolita Beckwith Categories: Accessories, Wearables, Features, PC / Laptop, Product Reviews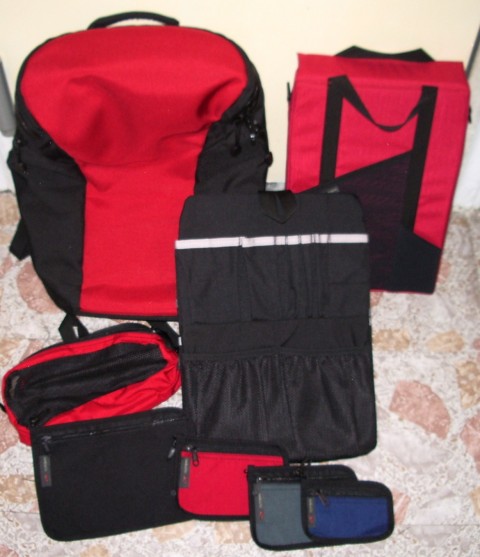 Quality and Convenience. These are the words that immediately come to mind about Tom Bihn's Smart Alec laptop backpack and accessories. Available in 4 color combinations, this bag is as stylish as it is functional. But let's start with Quality. The large, roomy (18.5" x 11.75" x 7.75"), Smart Alec is made of 1050 denier Ballistic and 1000 denier Cordura nylons, and is lined with 500 denier Dupont Cordura nylon. Translation? This bag is strong, and seemingly indestructible, exemplified by their lifetime guarantee. Plus, both the back of the backpack and the straps are heavily padded. My first time out with Alec, I was carrying at least 10 pounds of laptop and other stuff—and yet Alec was surprising comfortable on my back. If you plan on using the Smart Alec as a laptop bag, I highly recommend the Brain Cell, a soft, lightweight but tough-as-nails shell for your computer, with 8mm of durable foam padding. The Brain Cell (which, with its two mesh pockets and shoulder strap attachments can itself be used as a laptop bag) is of the highest quality and durability. The Brain Cell even attaches to the interior of the Smart Alec with "Annex Clips", further securing your precious PC. I actually dropped Alec twice—with my laptop inside—and wasn't even remotely concerned about damage to my Gateway. That's how confident I was in the Brain Cell (my laptop is just fine, by the way).
Click to continue reading Tom Bihn Smart Alec Laptop Backpack Review

Posted by Chris Pereira Categories: Announcements, Reviews
Our review scoring guide here at Playfeed is very simple and straightforward: games get a single number score, from 1-10, where 5 is considered average. There's no 0.1 nonsense here, leaving you to wonder what the difference is between a game scoring an 8.2 and another that received an 8.4. We're looking to provide you with a simple number that sums up the reviewer's thoughts on the game being reviewed. However, we encourage you to read the text, as it will almost always be of much more help than the review score we assign to a game.
To be clear, a 10 doesn't imply perfection – no game will ever achieve such a feat. But, if a game receives a 10, rest assured that we cannot more highly recommend it.
10 – Excellent.
9 – Great.
8 – Very good.
7 – Good.
6 – Above average.
5 – Average.
4 – Below average.
3 – Bad.
2 – Terrible.
1 – Bubonic Plague-level atrocity; a sin against nature.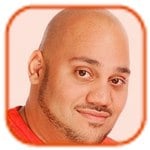 Posted by Andru Edwards Categories: Action, Editorial, Features, First Person Shooters, PC, Xbox 360, Xbox Live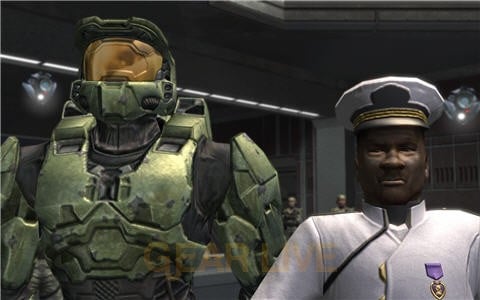 So, Halo 2 for Windows Vista is launching on May 8, 2007, and we have been able to spend some time reviewing the title. Since everyone is familiar with Halo 2, we felt a full review wasn't in order. Instead, we wanted to clue you in on the ten best improvements we experienced while reviewing the game. These ten features raise the bar for Halo as a whole, and may be a foreshadowing of things to come in Halo 3:
Achievements: If you are looking for something fun that adds another level of fun and challenge to the Halo 2 world, this is it. We have said it before, and we will say it again - Microsoft hit a gold mine with the notion of achievements. No sooner than when we finished a multiplayer deathmatch did we rack up a total of three achievements. Meleeing five people from behind (and thusly earning the Ninja achievement) was nice, but Meleeing someone who already had the Ninja achievement (and thus earning the Flaming Ninja achievement) was even better. We have the achievement to prove it. For those wondering, yes, the achievements you earn in Halo 2 for Vista (or any other Games for Windows game) is counted towards your Xbox Gamerscore.
Posted by Christopher Sasaki Categories: Action, Nintendo, Role Playing Games, Wii
Nintendo's Super Paper Mario ships today, and so far the game is tacking up a 90% overall rating on Gamerankings.com. From some of the major game sites, 1up rated the release an 8.0, citing the title's relative lack of depth compared to its Paper Mario siblings, tacked-on Wiimote controls, and some slowdown evidenced in gameplay. IGN rated slightly higher at 8.9, feeling that the platformer and RPG merger was more successful and that the Wiimote controls felt appropriate for the game, but they felt the amount of writing in the game disrupted the flow, and the 3D elements seemed barren compared to the lushness of the 2D world. Nintendo has also kicked off marketing the game with a "Wii Would Like To Play" TV commercial, shown above.
Read More

| 1up
Read More

| IGN

Posted by Rob Stevens Categories: Microsoft, PC / Laptop, Peripherals, Product Reviews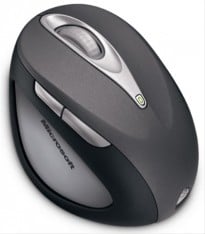 Sweet Mother of Pearl…what is it with companies and these ridiculously long product names. Let me tell you, there's a reason why "Flickr" is popular, and it's probably because it's easy to say. Now that I've gotten this out of the way, on to Microsoft's new ergonomic desktop mouse.
Strangely enough, it wasn't that long ago that Microsoft's mice were considered to be the most ergonomic that you could get, but in reality, while they were more comfortable to hold, they were never truly ergonomic. I've been using computers from a young age, and as a result, I have a fair amount of RSI built up in my wrists, mostly the right wrist. I can't use a non-ergonomic keyboard for long without experiencing pain, and that's why although I've tested a great many keyboards in the past, I keep coming back to Microsoft's Natural series of keyboards. Finally, they put a mouse through the same ergonomic design process as their keyboards and what came out was one of the goofiest looking mice ever made.
Click to continue reading Microsoft Natural Wireless Laser Mouse 6000 Impressions

Posted by Sparky Categories: Accessories, USB, PC / Laptop, Software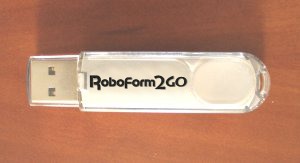 With so many web sites, applications, and services out there on the internet requiring passwords, we are required to remember a dizzying array of usernames and passwords to live our digital life. Browsers and email clients usually have features to remember these passwords for us, but that solution falls short if you use multiple computers, or particularly if your primary internet access comes from public web terminals. Luckily, RoboForm2Go has introduced a portable and secure password management solution in the form of a USB key.
The RoboForm2Go software can be bought separately or pre-loaded onto a USB flash drive. The software requires no install, and can work on any Windows computer with a USB port. The RoboForm2Go software automatically stores your usernames, passwords, and other information for you on the USB thumb drive encrypted with AES 128bit encryption to keep your login information safe should you use the drive. The RoboForm2Go software will also automatically generate random passwords for each new website you visit to help increase security, and will remember your credit card information to make shopping online a breeze.
Click to continue reading RoboForm2Go: Your Passwords in Your Pocket
Read More

| RoboForm2Go Product Page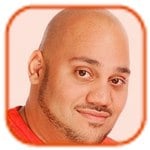 Posted by Andru Edwards Categories: Features, Household, Product Reviews
This is a ReviewMe sponsored review, however, the thoughts and opinions are our own.
We got the Brother P-Touch PT-18R sent over to Gear Live HQ for review, and we have been playing with it for about a week. We have just put up a PT-18R unboxing gallery where you can check out everything in the package. While label makers are generally not the most exciting gadgets in the world, they certainly do come in handy when it comes to tasks like organization - something we know little about. Still, we were able to set up and test the PT-18R labeler, and we give you our thoughts, after the break.
Click to continue reading Brother P-Touch PT-18R Review
Posted by Michael Cardiff Categories: Reviews, Simulation, Sports, Wii
The Wii has already seen heaps of praise from major news sources sources such as The NY Times and The Washington Post. Well, some of those major reviewers are still catching up on with the Wii love bandwagon… this time it's self-proclaimed console gaming hater John C. Dvorak over at PC Magazine.
For all the praise he heaps on the Wii, though, it seems like he didn't read the instruction manual. Just look at this quote about how you're supposed to pitch in Wii Sports Baseball:
Those news reports about people losing control of their controller and hitting the dog? They seem to stem from the baseball simulation, where you create a 100-mph curve ball by letting go of your controller while it's still strapped to your wrist. And you thought real pitchers had it tough.
Is there some sacrasm I'm missing there? Or is Mr. Dvorak going to be next in line for a Wii replacement strap soon?
Read More

| PC Magazine.com


Posted by Sparky Categories: Accessories, Cameras, Design, Features, Product Reviews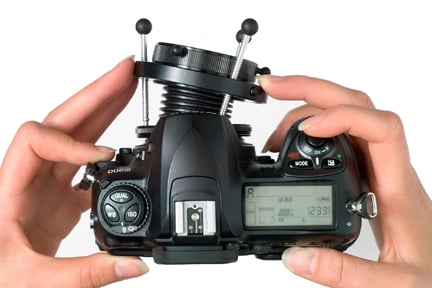 So obviously, we at Gear Live are fans of new camera technology and the selective focus Lensbabies SLR lenses certainly fit the bill. We were already familiar with their selective focus lenses for digital cameras in the form of their second generation (2G) Lensbaby, but they were kind enough to provide us with one of their brand new 3G Lenbabies for review.
The Lensbaby is a bellows style lens for modern SLR cameras. They feature low dispersion multi-coated optical glass lens mounted within a flexible rubber tube to allow the photographer to tilt the lens side to side as well as compress it closer to the camera. Much like cameras from 100 years ago or more focusing is accomplished by simply compressing the bellows to move the lens closer or further away from the camera. We have a full, in-depth review for you, after the break.
Click to continue reading Lensbaby 3G In-depth Review
© Gear Live Inc. – User-posted content, unless source is quoted, is licensed under a Creative Commons Public Domain License. Gear Live graphics, logos, designs, page headers, button icons, videos, articles, blogs, forums, scripts and other service names are the trademarks of Gear Live Inc.