Posted by Christopher Sasaki Categories: Action, Nintendo, Role Playing Games, Wii
Nintendo's Super Paper Mario ships today, and so far the game is tacking up a 90% overall rating on Gamerankings.com. From some of the major game sites, 1up rated the release an 8.0, citing the title's relative lack of depth compared to its Paper Mario siblings, tacked-on Wiimote controls, and some slowdown evidenced in gameplay. IGN rated slightly higher at 8.9, feeling that the platformer and RPG merger was more successful and that the Wiimote controls felt appropriate for the game, but they felt the amount of writing in the game disrupted the flow, and the 3D elements seemed barren compared to the lushness of the 2D world. Nintendo has also kicked off marketing the game with a "Wii Would Like To Play" TV commercial, shown above.
Read More

| 1up
Read More

| IGN

Posted by Rob Stevens Categories: Microsoft, PC / Laptop, Peripherals, Product Reviews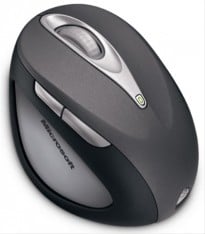 Sweet Mother of Pearl…what is it with companies and these ridiculously long product names. Let me tell you, there's a reason why "Flickr" is popular, and it's probably because it's easy to say. Now that I've gotten this out of the way, on to Microsoft's new ergonomic desktop mouse.
Strangely enough, it wasn't that long ago that Microsoft's mice were considered to be the most ergonomic that you could get, but in reality, while they were more comfortable to hold, they were never truly ergonomic. I've been using computers from a young age, and as a result, I have a fair amount of RSI built up in my wrists, mostly the right wrist. I can't use a non-ergonomic keyboard for long without experiencing pain, and that's why although I've tested a great many keyboards in the past, I keep coming back to Microsoft's Natural series of keyboards. Finally, they put a mouse through the same ergonomic design process as their keyboards and what came out was one of the goofiest looking mice ever made.
Click to continue reading Microsoft Natural Wireless Laser Mouse 6000 Impressions

Posted by Sparky Categories: Accessories, USB, PC / Laptop, Software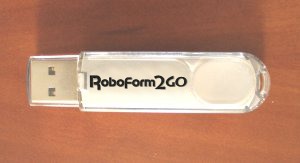 With so many web sites, applications, and services out there on the internet requiring passwords, we are required to remember a dizzying array of usernames and passwords to live our digital life. Browsers and email clients usually have features to remember these passwords for us, but that solution falls short if you use multiple computers, or particularly if your primary internet access comes from public web terminals. Luckily, RoboForm2Go has introduced a portable and secure password management solution in the form of a USB key.
The RoboForm2Go software can be bought separately or pre-loaded onto a USB flash drive. The software requires no install, and can work on any Windows computer with a USB port. The RoboForm2Go software automatically stores your usernames, passwords, and other information for you on the USB thumb drive encrypted with AES 128bit encryption to keep your login information safe should you use the drive. The RoboForm2Go software will also automatically generate random passwords for each new website you visit to help increase security, and will remember your credit card information to make shopping online a breeze.
Click to continue reading RoboForm2Go: Your Passwords in Your Pocket
Read More

| RoboForm2Go Product Page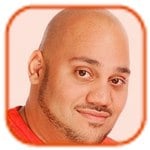 Posted by Andru Edwards Categories: Features, Household, Product Reviews
This is a ReviewMe sponsored review, however, the thoughts and opinions are our own.
We got the Brother P-Touch PT-18R sent over to Gear Live HQ for review, and we have been playing with it for about a week. We have just put up a PT-18R unboxing gallery where you can check out everything in the package. While label makers are generally not the most exciting gadgets in the world, they certainly do come in handy when it comes to tasks like organization - something we know little about. Still, we were able to set up and test the PT-18R labeler, and we give you our thoughts, after the break.
Click to continue reading Brother P-Touch PT-18R Review
Posted by Michael Cardiff Categories: Reviews, Simulation, Sports, Wii
The Wii has already seen heaps of praise from major news sources sources such as The NY Times and The Washington Post. Well, some of those major reviewers are still catching up on with the Wii love bandwagon… this time it's self-proclaimed console gaming hater John C. Dvorak over at PC Magazine.
For all the praise he heaps on the Wii, though, it seems like he didn't read the instruction manual. Just look at this quote about how you're supposed to pitch in Wii Sports Baseball:
Those news reports about people losing control of their controller and hitting the dog? They seem to stem from the baseball simulation, where you create a 100-mph curve ball by letting go of your controller while it's still strapped to your wrist. And you thought real pitchers had it tough.
Is there some sacrasm I'm missing there? Or is Mr. Dvorak going to be next in line for a Wii replacement strap soon?
Read More

| PC Magazine.com


Posted by Sparky Categories: Accessories, Cameras, Design, Features, Product Reviews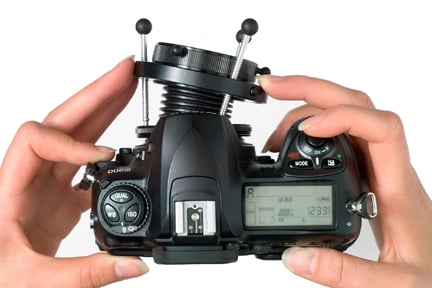 So obviously, we at Gear Live are fans of new camera technology and the selective focus Lensbabies SLR lenses certainly fit the bill. We were already familiar with their selective focus lenses for digital cameras in the form of their second generation (2G) Lensbaby, but they were kind enough to provide us with one of their brand new 3G Lenbabies for review.
The Lensbaby is a bellows style lens for modern SLR cameras. They feature low dispersion multi-coated optical glass lens mounted within a flexible rubber tube to allow the photographer to tilt the lens side to side as well as compress it closer to the camera. Much like cameras from 100 years ago or more focusing is accomplished by simply compressing the bellows to move the lens closer or further away from the camera. We have a full, in-depth review for you, after the break.
Click to continue reading Lensbaby 3G In-depth Review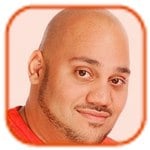 Posted by Andru Edwards Categories: Cell Phones, Features, Product Reviews, Software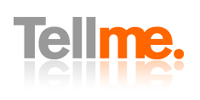 We have been trying out Tellme for a few weeks now, and thought it would be appropriate at this point to let you guys know about the service and what we think of it. If you haven't heard of Tellme, it's an application that you install on your mobile phone that aims to allow natural voice-riven mobile search. How does it work? Hit the jump for our full review.
Click to continue reading Tellme Beta Review: Voice-Driven Local Search
Posted by Michael Cardiff Categories: Action, Nintendo, Reviews, Wii
Those major, corporate-sponsored gaming news sites out there have posted their reviews of the highly-anticipated WarioWare: Smooth Moves for the Wii. The overall impression? Heckuva fun… with some reservations. IGN.com notes the similarity (in release date at least) to the WarioWare: Touched game for the DS. Both games are meant to introduce gamers to a new way of controlling a system, and in that respect, IGN gives Smooth Moves the upper hand - overall they found the design of the game to be much tighter, with a better-thought-out game progression and a much wider variety of tasks. 1up.com posted similar impressions, noting that controller issues may pop up for the novice gamer especially in those challenges where the Wiimote has to be pointed at the screen and be able to "see" the IR bar. Finally, Gamespot.com gives Smooth Moves the superb score of 9.1, giving the game lots of nostalgia points for its incorporation of minigames that resemble Nintendo classics, from the NES through Gamecube. Regardless of the scores though (8.2, 8.0, and 9.0, respectively), all the sites agree that WarioWare has a severely high fun quotient, and is likely to become one of the best games for introducing folks to the control possibilities of the Wii.
We'll be getting our hands on this game shortly, picking up our pre-order first thing tomorrow when it ships. We'll have our own impressions posted soon after - personally, I can't wait to watch my non-gaming friends try out this one.
Read More

| IGN
Read More

| 1Up
Read More

| Gamespot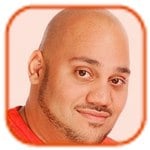 Posted by Andru Edwards Categories: Music, Portable Audio / Video, Product Reviews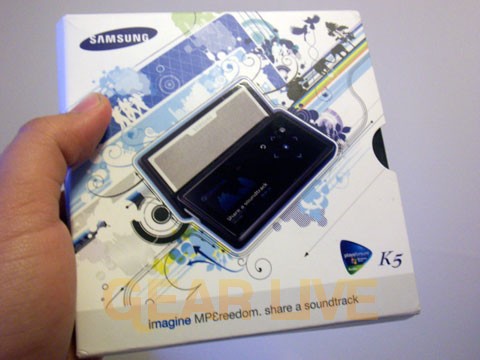 We recently got our hands on the Samsung YP-K5 digital audio player, one of the few MP3 players that has a built-in speaker. The K5 also has an FM tuner, a 1.7-inch color OLED screen, touch-sensitive controls, and 2GB or 4GB of embedded flash memory. Tack on the promise of fantastic battery life, and this one should be a keeper, right? We have provided you with a Samsung K5 unboxing gallery, and also give you our thoughts in our full review, after the break.
Click to continue reading Samsung YP-K5 Review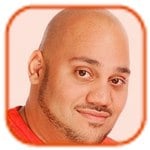 Posted by Andru Edwards Categories: Gizmatic, Short Bytes, Features, Portable Audio / Video, Product Reviews, Software, Video Games, Videocasts
Jake Ludington and Sparky take a close look at Pinnacle Mobile Media Organizer in this episode. The software aims to make your life super simple as it pertains to getting your video content onto your PSP and iPod, as well as managing that content.
Sponsor: Online Meetings Made Easy with GoToMeeting Try it Free for 45 days - just use Promo Code: Podcast.
© Gear Live Inc. – User-posted content, unless source is quoted, is licensed under a Creative Commons Public Domain License. Gear Live graphics, logos, designs, page headers, button icons, videos, articles, blogs, forums, scripts and other service names are the trademarks of Gear Live Inc.