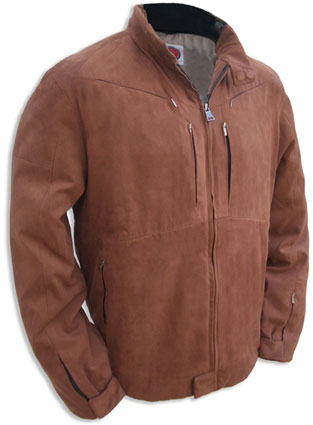 The SCOTTeVEST Rodeo is yet another in the 4.0 line from our favorite gadget clothing company. We have been testing out the rodeo for the past couple of weeks, and have found it to be as versatile as it is functional. It has 39 pockets of various shapes and sizes for all your gear, and has a microsuede finish. Check out the full review after the jump.
Click to continue reading SCOTTeVEST Rodeo TEC Jacket Review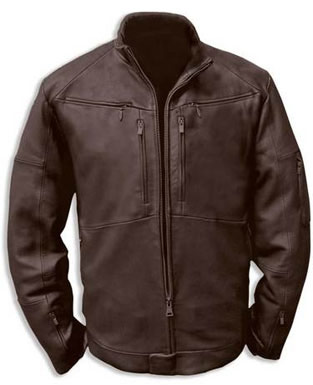 SCOTTeVEST truly is Technology Enabled Clothing, as the company touts. Using this philosophy, SCOTTeVEST has developed a full line of clothing specially geared toward those who need to carry multiple gadgets but never had the pockets to do so. In the past, we have taken a look at their Three.0 Spring Jacket, Hidden Cargo Shorts, TEC T-Shirt, Classic Vest, Solar Jacket, Sport Coat, and Hidden Cargo Pants. Today, we take a look at what might be their best product to date - by far. At first glance, the Milan Leather Jacket is impressive. We put it through a full review after the jump.
Click to continue reading SCOTTeVEST Milan Leather Jacket Review

Posted by Sparky Categories: Accessories, Wearables, Features, Product Reviews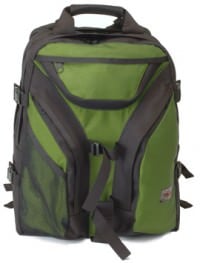 Recently we had the opportunity to review the Tom Bihn Monolith and Brain Bag. Today we are proud to present our thorough review and impressions of the Brain Bag - Tom Bihn's carry all rough and tumble backpack. When you need to haul your your stuff in style, the Brain Bag is your friend. Check out after the jump for the full review.
Click to continue reading Tom Bihn Brain Bag Review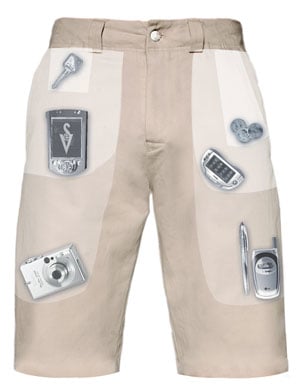 The folks over at SCOTTeVEST have come up with yet another piece of clothing aimed at making the tech life just a little bit easier to live. The TEC Hidden Cargo Shorts are perfect for the summer, but how well do they carry your gadgets? Find out in our review, after the jump.
Click to continue reading SCOTTeVEST Hidden Cargo Shorts Review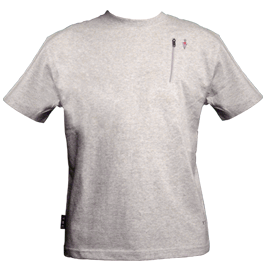 We have generally really liked the products that SCOTTeVEST thinks up and puts out there for geek consumption. It's great to have a simple, easy way to carry all of your gear without having to carry bags or clip-ons. Recently, they released their simplest item yet - The SCOTTeVEST TEC T-Shirt. Instead of having a multitude of hidden pockets like most of the rest of their line, the SeV T-Shirt has just one pocket. It is meant to provide a means to carry around one item while lounging around or being casual. Check out our impressions after the jump.
Click to continue reading SCOTTeVEST TEC T-Shirt Review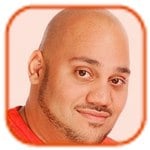 Posted by Andru Edwards Categories: Accessories, Features, PC / Laptop, Product Reviews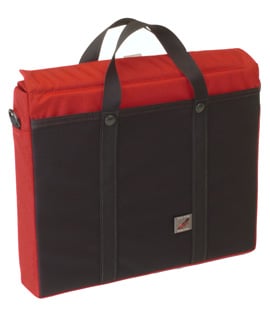 Tom Bihn constructs some very unique and functional bags. We recently got the opportunity to try out a couple of them, and the results are in. The first bag we are going to talk about it the Brain Cell laptop bag. If you have a notebook, it is essential that you have a way to carry it while keeping it protected. How does the Brain Cell meet the challenge? Find out after the jump.
Click to continue reading Tom Bihn Brain Cell Review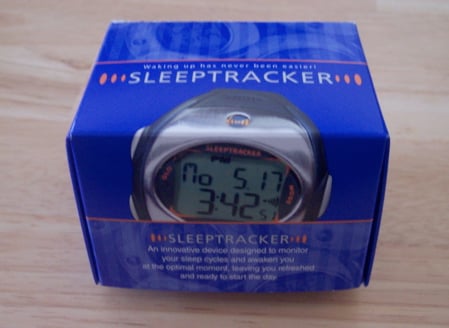 Update: If you think the SLEEPTRACKER watch is cool, check out our video of the SLEEPPHASE Alarm Clock!
A few weeks ago we told you about a product called SLEEPTRACKER. The SLEEPTRACKER watch is unique in that while it tells you the time and has a built-in alarm like every other digital watch, this one actually monitors your sleep and wakes you at the moment that your body would best adjust from moving from a sleeping state to being awake. Does it live up to the hype? Find out after the jump.
Click to continue reading SLEEPTRACKER Watch Review
Posted by Hector Martinez Categories: Wearables, Product Reviews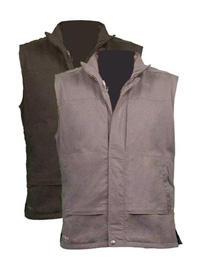 It's always good to see folks improve on an established formula. Without progress, all of our wonderful gear wouldn't be as sleek, powerful, and as tiny as they currently are. In today's case, SCOTTeVEST took their original product, the Classic Vest—Version 1.0—and added in features seen in their more recent offerings, such as a softer exterior, more pockets, and increased breathability. Today Gear Live delves into this great piece of attire that'll keep all of your gear organized and accessible without breaking the bank in the process. Click below for the full review.
Click to continue reading SCOTTeVEST Classic Vest Review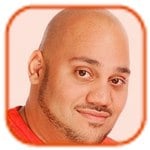 Posted by Andru Edwards Categories: Features, Product Reviews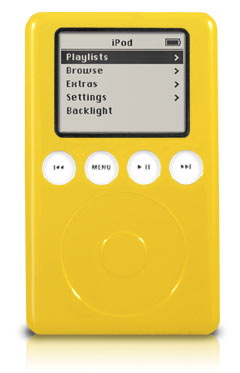 So you have been staring at your plain old white iPod for months, and are jealous of those with the multi-colored iPod mini's. Is there any hope for those of us who want to "Think Different" than Apple does regarding the iPod's plain white body? Being that ColorWare PC is around, now there is. Check out out review of ColorWare PC's iPod painting services by clicking the link below.
Click to continue reading ColorWare PC iPod Color Mod Review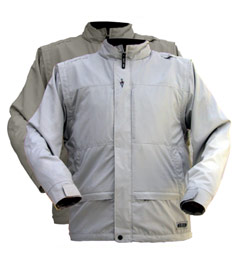 If you are like me, then you have more things to carry around than you have pockets for. From a PDA, to an MP3 player, add on the cell phone, maybe a digital camera, don't forget the wallet, etc. SCOTTeVEST has come up with a solution that is both stylish and creative. We take a look at their Three.0 Spring "Technology Enabled" Jacket. It has 31 pockets, which should be more than enough for all your gadgets. Is it a gimmick, or are they the real thing? Click below to find out.
Click to continue reading SCOTTeVEST Three.0 Spring Review
© Gear Live Inc. – User-posted content, unless source is quoted, is licensed under a Creative Commons Public Domain License. Gear Live graphics, logos, designs, page headers, button icons, videos, articles, blogs, forums, scripts and other service names are the trademarks of Gear Live Inc.