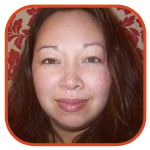 Posted by Monica Edwards Categories: Dinner, Lunch, Restaurants, Product Reviews, America, Carribean, Tropical,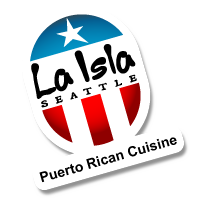 Over the years, my husband and I have eaten at a lot of restaurants, I hesitate to say hundreds because it makes it sound like I never cook at home, but I would not be surprised if it were true. We love food. From shopping for quality ingredients, to preparation, and execution of a great dish. It is all so fascinating, not to mention delicious if said recipe turns out as it was intended. So in order to share my love or hate for a particular restaurant, I will be reviewing these establishments now and then so that the everyday person can go in knowing what to expect and what to order and what not to order should you walk away in disgust.
Today, I will be writing about one of my favorite restaurants in the Seattle area, La Isla, located in Ballard. It is not the easiest place to get to as far as easy freeway access, but so worth the drive. I love Puerto Rican food, as my husband does, and we don't have any other restaurants in this area, for that matter anywhere in this region that we have heard of that offers the dishes that one must have to call themselves an authentic Puerto Rican restaurant. Why is that I wonder? I hope many more will open in this area following in the footsteps of La Isla, but they will have big shoes to fill.
Click to continue reading Puerto Rican Cuisine Done Right: La Isla Restaurant Review

Posted by Alex Lifschitz Categories: E3, Music, PlayStation 3, Reviews, Xbox 360,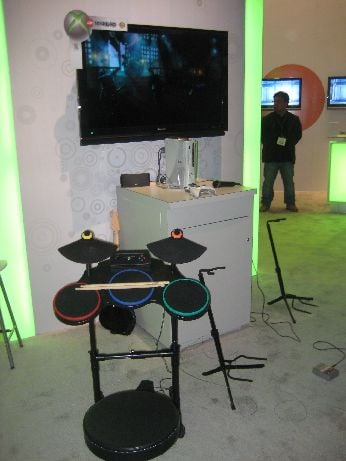 God, what a lonely-looking stand they had this game set up on. Look at that. Really?
When it comes down to brass tacks, at least to me, Rock Band and LEGO go together like peanut butter and chitin. After being revealed to discerning eyes during Dan Teasdale's GDC talk, the game has garnered some attention from puzzled, clueless journos like myself. LEGO Rock Band is a game for the little'uns, principally, tooled to a younger age demographic and given a fresh coat of paint to keep the drooling cretins jamming away on modern pop hits. So if you're coming in looking for some Pantera, you'll be disappointed. But I digress.
Hit the jump for some impressions of LEGO: Rock Band.
Click to continue reading LEGO Rock Band hands-on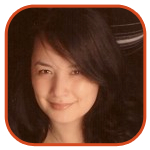 Posted by Veronica Santiago Categories: Warner Bros, Action, Adaptation, Adventure, Drama, Family, Mystery, Science Fiction, Sequels, Comedy, Thrillers, Upcoming Releases,
As you were busy previewing HBO's behind-the-scenes look at Harry Potter and the Half-Blood Prince, others were gathering their thoughts about the entire film.
The Warner Bros. film debuts on July 15. Here are some of the early reviews for the series' sixth installment:
Variety: "Dazzlingly well made and perhaps deliberately less fanciful than the previous entries, this one is played in a mode closer to palpable life-or-death drama than any of the others and is quite effective as such."
Click to continue reading Early Reviews for Harry Potter and the Half-Blood Prince
What better holiday weekend cinematic fare than having guns, explosions, and the incredible acting skill of Johnny Depp? Right? Well, you'll get all of the aforementioned in Public Enemies, however, all three do not make this movie as great as you would like. Public Enemies is a story about notorious bank robber, John DIllinger (Depp) and his love for Billie Frechette played by Academy Award winner Marion Cotillard and the impossibility of that love, all things considered. Dillinger was Public Enemy number one to the United States, but also other crime syndicates, considering the heat his actions brought to the forefront.
Overall, the movie is only okay, but at times it seemed a bit too slow and if you're the type that gets nauseous with shaky camera scenes, be forewarned. Understand, this is a Michael Mann-directed film, so there will be a lot of pore-revealing close-ups, which actually humanizes the actors, and handheld type shots. The acting is good, particularly from Depp, Cotillard, and Christian Bale, who does a way better job than he did in The Dark Knight. In any case, the problem with the movie is that it didn't strike a good mix between the love story and the bad deeds of Dillinger or establish certain characters and why we should care for them.
Click to continue reading Movie Review: Public Enemies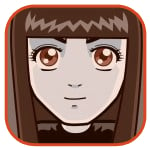 Posted by Sheila Franklin Categories: Cell Phones, Handhelds, Product Reviews,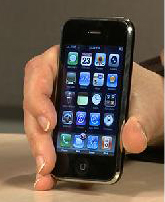 Consumer Reports says that Apple's new iPhone 3GS is still at the top of the smartphone heap in terms of multimedia, browsing, battery life, display, and navigation. The Palm Pre with WebOS, Samung Omnia, and BlackBerry Storm were close behind, however. The Pre scored higher in messaging and multitasking. CR also claims that Verizon seems to be the carrier that most believe to be the best when surveyed, but that's no big surprise.
Read More

| Consumer Reports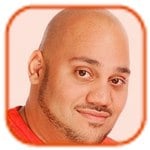 Posted by Andru Edwards Categories: Features, PC / Laptop, Product Reviews,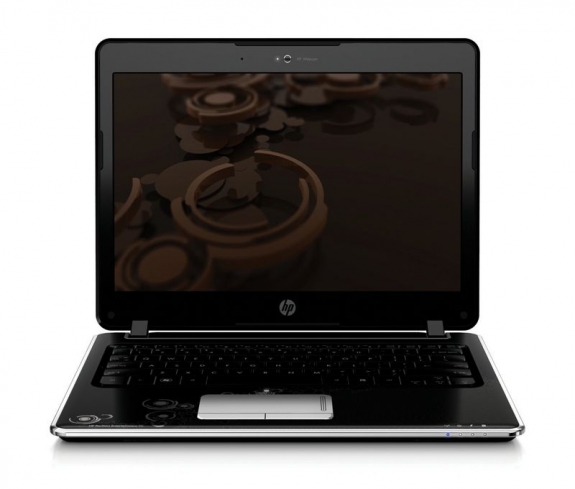 The HP Pavilion dv2 Entertainment PC aims to fit into the gap between full-featured notebook, and ultra-portable netbook. In fact, depending on your needs, the dv2 could be the best of both worlds. It's very thin, weighing just under four pounds, and packs an AMD Athlon Neo processor with 4GB RAM, Vista Home Premium 64-bit, a widescreen 12.1-inch LED-backlit display, 320GB hard drive, HDMI out, quad-mode Wi-Fi with 802.11n support, and a 5:1 media card reader. Even better? Since we are talking about full-featured notebooks, the dv2 even has an external Blu-ray drive. We've got our full review thoughts on the device, after the jump.
Click to continue reading HP Pavilion dv2 12.1-inch laptop review
Gallery: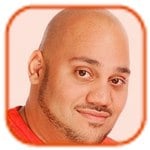 Posted by Andru Edwards Categories: Gizmatic, Short Bytes, Features, HDTV, Home Entertainment, PC / Laptop, Podcasts, Product Reviews, Video Games, Videocasts, Videos,
We got our hands on the Hauppauge HD PVR 1212 personal video recorder, and we bring you a review of this unit in this episode. The Hauppage HD PVR 1212 connects to your HDTV peripherals using component cable, and then goes out to your display over component as well. It captures the video output live, and records it to a computer, which will then let you edit that video. It is fantastic at recording video game sessions in full HD resolution, as we demonstrate in the video. Take a look, and if you want one, you can pick up the Hauppauge HD PVR 1212 on Amazon.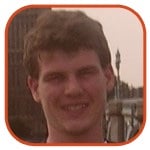 Posted by Todd Matthy Categories: DreamWorks, Paramount, Action, Adventure, Science Fiction, Sequels,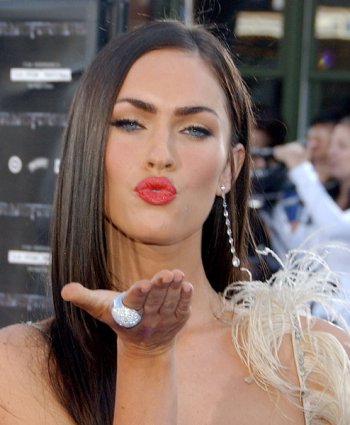 I've been waiting for this. I've always been a Transformers fan, the original movie from 1986 is one of my favorites. When Michael Bay was announced as the director for the first film, I was skeptical. Then I saw it and found it to be an enjoyable romp, but wanted something more. Revenge of the Fallen gives me that something more. As in more robots, more action, and of course more Megan Fox. I really liked how Bay and the writers picked and chose aspects from Classic G1, the Japanese "Masterforce" series, the Dreamwave comics, and Armada to flesh out the story as well as Easter eggs to search for. Transformers: Revenge of the Fallen is exactly what you expect it to be; a big, loud, action packed popcorn flick that takes itself seriously enough that it doesn't treat the material as a joke, while at the same time not attempting to recreate "War and Peace" with giant robots.
Click to continue reading Review - Transformers: Revenge of the Fallen

Posted by Alex Lifschitz Categories: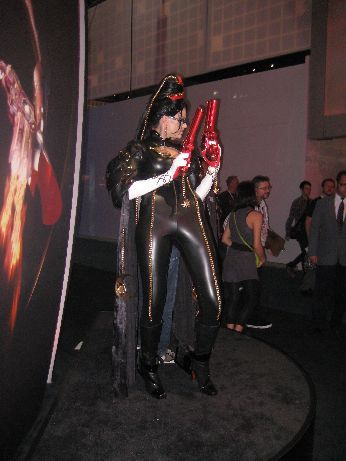 Bayonetta had been making a few waves even before E3 rolled around this year, what with the tight fitting clothing and the guns in the shoes. But at the conference, the game ended up being the critical darling of many of the journalists that waited patiently in line to play the demo. It's unusual for a new IP to make such headway on its own merits, but Bayonetta managed to prove itself to us in the best way possible.
Also, breasts. Let's get that out of the way.
Hit the jump for our breakdown of Bayonetta.
Click to continue reading E3 2009 Idle Speculation: Bayonetta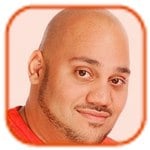 Posted by Andru Edwards Categories: Apple, Cameras, Cell Phones, Features, Handhelds, Portable Audio / Video, Product Reviews,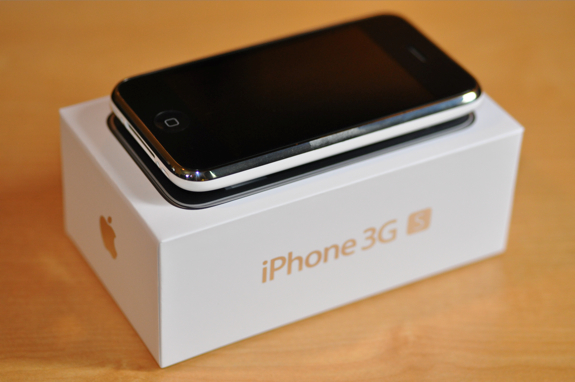 Since Apple announced the iPhone 3GS at WWDC 2009, the buzz has been non-stop. There are obviously those Apple fanboys that are hyping this as the Third Coming, as well as those who are a bit more skeptical as to if the speed boost is truly real, and truly worth it. Oh, and of course, the lead-up to the iPhone 3GS launch hasn't been without controversy, but AT&T stepped up in a big way to make it easier on iPhone 3G owners who want to upgrade without breaking the bank. So the question remains - is it worth it?

iPhone 3GS: The 'S' is for 'Speed'
Okay, so many of us were speculating that this phone would be called the iPhone video. After all, when video came to the iPod, it was called the iPod video, and video would certainly be the big feature if it was included in the third iPhone, right? Wrong. Video takes a back seat to speed when it comes to the iPhone 3GS. I know, that sounds all sorts of silly, but allow me to explain. Apple has been focused on optimizing and refining OS X, as evidenced by what we are seeing with Snow Leopard. Remember, the iPhone is based on OS X at it's core, and Apple wouldn't neglect bringing those refinements to their flagship mobile device.
That said, believe the hype. This phone is very noticeably faster than the iPhone and iPhone 3G—even if you have an iPhone 3G that is already running the faster iPhone 3.0 update. You are able to launch and quit the core apps in a snap. Internet speeds are faster. Launching those games that take a while to load is nowhere near as frustrating. And best of all, despite this being a "little thing," the little nagging stalls and overall lack of responsiveness are just gone.
Click to continue reading iPhone 3GS full review
© Gear Live Inc. – User-posted content, unless source is quoted, is licensed under a Creative Commons Public Domain License. Gear Live graphics, logos, designs, page headers, button icons, videos, articles, blogs, forums, scripts and other service names are the trademarks of Gear Live Inc.