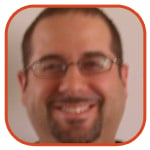 Posted by David Torres Categories: Reviews, DC Comics,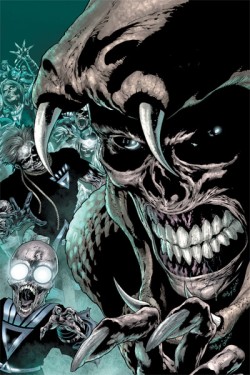 Rating: ***
I'm a bit disappointed in this issue. After the first three issues blew me away and I proclaimed that this series was a future classic in the making, writer Geoff Johns stumbles a bit with this month's issue of Blackest Night. For me, some of Black Lantern Firestorm's dialogue was written poorly in the opening pages. We also jump to Gotham City for no reason other to see Jean Paul Valley aka Azrael resurrected as a Black Lantern while The Scarecrow whines about admiring the fear that the Black Lanterns are able to invoke (he can't get scared because he's used too much of his fear gas). Poor baby. He does have one fear of course - The Batman (cue dramatic Batman music).
This issue mostly focuses on Barry Allen - the Flash and his quest to take the reigns and try to "hold down the fort" here on Earth against the Black Lanterns. He's with the Atom and Mera of Atlantis and he gives them a good pep talk to try to get them to step up and fight back against the Black Lanterns. The Flash then runs across the Earth continuing his pep talk and informing the other heroes of the situation. He tells them that Green Lantern is off trying to destroy the source of the Black Lanterns' power and they have to keep fighting until that happens.
Click to continue reading DC Comics Review: Blackest Night #4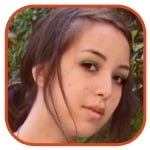 Posted by Robin Paulson Categories: IFC Films, Foreign, Horror, Independent, Religious, Thrillers, Casting, New Releases, Trailers,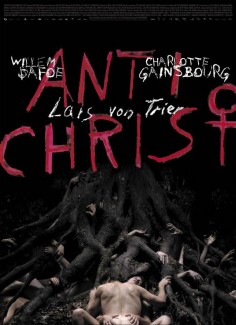 For a film whose trailer advertises a critic hailing it as "The most shocking film in the history of Cannes Film Festival," you've at least got to wonder—if not for a mere moment—what a movie like that has to offer. While some remarkable trailers go on to pull back the curtains on so-so films (Where the Wild Things Are, anyone?), a plethora of descriptive words come to mind as I write about Antichrist and "so-so" is hardly one of them.
Opening on a handful of screens in the midst of Halloween season, Lars Von Trier's latest achievement seemed the perfect pick for the indie lover (or at least those sick of the Saw franchise and/or already viewed Paranormal Activity, the little horror film that could). A fan of the ever-adroit Willem Dafoe and alluring French singer/actress Charlotte Gainsbourg, I find myself drawn to limited casts (Hard Candy); with that, I cannot imagine that Von Trier's history with Dogme 95 had little to do with this. There was also the slight fact that the director himself was clinically depressed during the writing and some of the production process. Here marks more of an appeal and effort to view the film—did Von Trier meet the challenge of a two-person cast?
Aside from the slight deceit of its "scary movie" marketing poised for shocks (i.e. the bombarding, sanguine title atop corpses intertwined with a tree on the film's poster), I believe that Von Trier does just that.
Click to continue reading Antichrist Lacks Scares, Boasts Biblical Allegory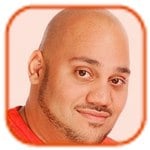 Posted by Andru Edwards Categories: Disney, Animation, Classics, Family, DVD Reviews,
Not many people realize this, but Snow White and the Seven Dwarfs is Disney's very first full-length animated motion picture. Some would say it is the most prized possession inside the Disney Vault, since one could argue that this movie not only pushed the still-young Disney studio well on its way to being the global powerhouse that it is today, but it also expanded and legitimized the art of animation. Snow White and the Seven Dwarfs is the first movie to be released as part of the Disney Platinum Series, which has been around for a while now. However, when it came time to get the Blu-ray treatment, Sleeping Beauty and Pinocchio were both released before Snow White, as Disney wanted to get this one just right. The result? The Snow White and the Seven Dwarfs Diamond Edition Blu-ray set.
Is it worthy of the title? Journey with us as we dig deep into the Snow White Diamond Edition and find out.
Click to continue reading Snow White and the Seven Dwarfs Diamond Edition Blu-ray review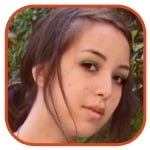 Posted by Robin Paulson Categories: Celebrities, Fashion Designers, Fashion Shows, News, Rumors,
I hate
love to say it: everyone told you so, Ungaro.
Critics did not bide well with the House of Emanuel Ungaro's Spring/Summer '10 collection, which debuted at Paris Fashion Week. All eyes, naturally, were glaring at the much-buzzed about celebrity advisor Lindsay Lohan, and she wasn't willing to take the hits without a fight.
The first of her many excuses was "coming in so late and having not that much time to do a whole collection." As if she didn't revel in the positive, hopeful stories on her exciting appointment—accepting the offer so last minute wasn't exactly something the currently-blonde actress thought out.
She also claims to have no idea about those infamous nipple tassels: "I wasn't aware of the nipple tassels on the girls until they were walking out." Surely she must have been intoxicated during that meeting.
The best explanation was her inexperience card, which she actually believed to be legitimate, stating that she's "still learning." Shouldn't someone be firing her already? There's a reason why people aren't employing her in films, people.
Read More

| Lime Life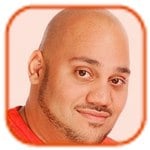 Posted by Andru Edwards Categories: Accessories, Apple, Cell Phones, Handhelds, Product Reviews,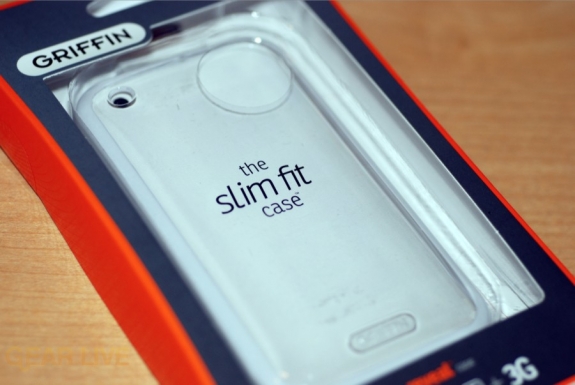 Griffin has recently released a minimalist case for the iPhone 3G and 3GS that they call Griffin Reveal. Right, we know what you're thinking - with all the various iPhone cases out there, what's so special about this one? Well, for starters, the Griffin Reveal is meant to stay out of the way. It isn't bulky, and barely adds any thickness to your iPhone. In fact, it just adds 1.4 mm in thickness to the iPhone 3G or 3GS.
Click to continue reading Griffin Reveal iPhone case review
Read More

| Griffin Reveal
Gallery: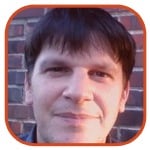 Posted by Mark Rollins Categories: Cell Phones, Household, Wireless / WiFi,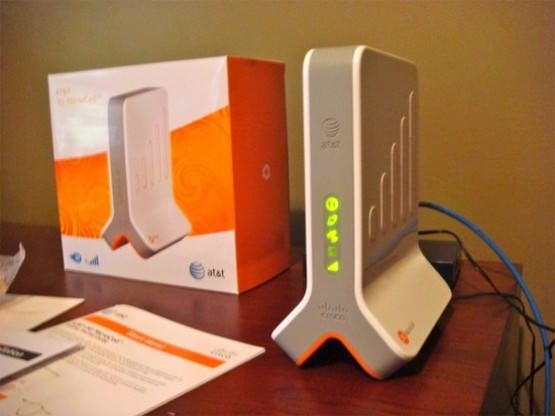 There's been a lot of hype and discussion surrounding the AT&T 3G MicroCell, and now we've got a review from someone who actually purchased one. As a refresher, this device is designed to significantly boost both the voice and data signal in your home by using your own home broadband network. In other words, if the AT&T network sucks enough in your area that you can barely get through a call to Domino's without it dropping, you can now pay AT&T even more money to get the reception that you should already be getting as part of your monthly payment plan. Oh, and the AT&T 3G Microcell also boasts additional feature options, like unlimited talk time, for additional cost.
So far, only the community of Charlotte, NC actually has them for purchase , and the device sells for $150. Ouch. One buyer reports that the device works as planned, and that before the purchase, they had one bar of EDGE coverage in their home, and now reports five bars connected to 3G.
Read More

| Jason Nash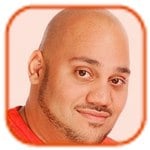 Posted by Andru Edwards Categories: Design, Features, HDTV, Microsoft, Portable Audio / Video,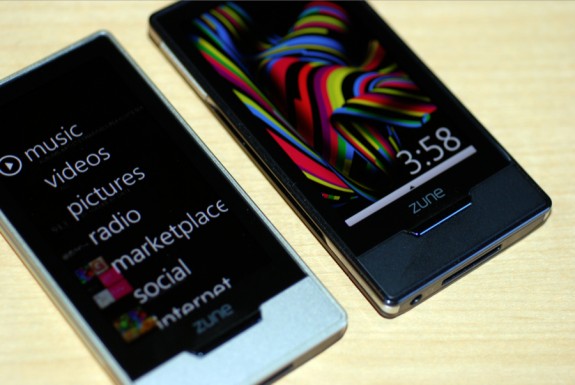 We've had the new Zune HD in our hands for a few weeks, and now that we've had the opportunity to thoroughly get to know it at an intimate level, we figured it was time to share - but first things first. We've gotta say it. Microsoft has been consistently wowing us over the last few months. Say what you will about Windows 7, Bing, et al, but at the end of the day, they are solid offerings that stack of well against their competitors. Then of course, there's the Xbox 360, which just received a dashboard overhaul, making it even more useful and feature-rich, and there is even more to come this fall. For us to even be thinking about Microsoft in this way is a huge departure from even just one year ago.
So, all that said, where does the Zune HD fit into all this? Well, as we've posted previously, the thing has an OLED 16x9 display, and packs in the NVIDIA Tegra processor. Those two pieces of news has us super-excited to see if this thing would live up to the hype. Does it? Go grab a drink and get comfortable, because we are going to delve right in.
Click to continue reading Zune HD Review: Music discovery at its finest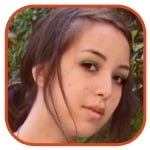 Posted by Robin Paulson Categories: Reviews, Image Comics,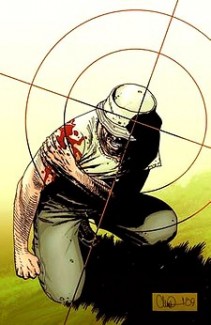 Despite my doubts in the beginning of this arc, Robert Kirkman and crew make them all up ten-fold in the latest issue of The Walking Dead.
Picking up after the hunters' attack on our gang, Eugene patches up Glenn's gunshot wound in his leg with some seemingly-obscure household products. This leads me to wonder whether Eugene has experienced more bloodshed than initially imagined prior to meeting with Rick and crew.
With Dale back at camp, Andrea finally gets to let her heart speak openly to him, as she thought she never would have the chance to say these things in last month's issue. The couple heartbreakingly realize the very gruesome truth they'll soon face in due time. The fact that Dale has already faced this experience once before doesn't seem to make it any easier.
After some investigative work and typical back-and-forth with Abraham, Rick decides the fate of their
attackers
hunters. The tables turn for the hunted. (Spoilers after the jump)
Click to continue reading The Walking Dead #65 Kicks Cannibal Butt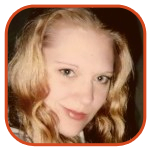 Posted by K.C. Morgan Categories: Drama, Prime Time, The CW, Editorial, Gossip, Video,
The CW's premiere of Melrose Place, the new version, did everything it was supposed to do…even if it did rely upon a few shopworn plot ideas to do it. There was much less shock factor and much more slick appeal than what was to be expected. But at the end of the episode, enough loose ends were left hanging to keep audiences coming back for more.
To sum it up, Ashlee Simpson-Wentz's acting was bad, Sydney's part was pretty small and the blonde girl? Completely unlikable so far - but definitely a diva worth hating.
Click to continue reading Melrose Place Premieres with a Shriek: Review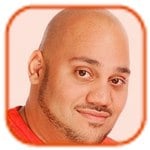 Posted by Andru Edwards Categories: Apple, Features, Software, Videos,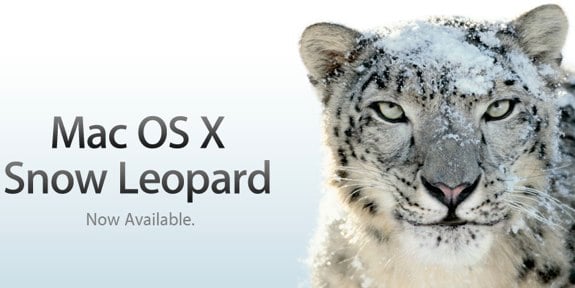 Mac owners, the time for upgrading is upon as, as Mac OS X 10.6 Snow Leopard is now available on a worldwide basis. If you didn't know that there was a new operating system from Apple today, we wouldn't blame you, because it's kind of been released without much fanfare. You see, Snow Leopard is all about fine tuning, refining, and improving upon OS X 10.5 Leopard. It's a makeover that, at first glance, seems underwhelming because the majority of the changes occur "under the hood" so to speak.
So, what can you expect? Well, if you've used an iPhone 3G and an iPhone 3GS, think of it in those terms. They are really pretty much the same product, but the 3GS is much snappier, and has a couple of new features that the 3G doesn't have, namely a better camera and a compass. Comparing Snow Leopard to Leopard is similar - you get speed, things feel faster, and potential is unlocked for the future, because there are some cool things that third-parties can tap into now.
Not everything is under the hood, though. You will see a few UI tweaks, like Dock Expose, right-click dock menus, Finder icons, and the like. We will cover all of those in more detail, but again, that isn't the focus here. If you are underwhelmed right now, read on, because there is a lot to be excited about. At the very least, though, understand that upgrading to Snow Leopard will cost you just $29. Now that we have your attention, let's move on. We've got videos for you, after the break.
Click to continue reading Mac OS X 10.6 Snow Leopard Review (with video!)
© Gear Live Inc. – User-posted content, unless source is quoted, is licensed under a Creative Commons Public Domain License. Gear Live graphics, logos, designs, page headers, button icons, videos, articles, blogs, forums, scripts and other service names are the trademarks of Gear Live Inc.