Posted by Sparky Categories: Cell Phones, Features, Handhelds, Microsoft, Product Reviews, Wireless / WiFi
While at the Connecting Your World event in Berlin Germany, HP we were able to get our hands on one of the new HP iPaq 914 Business Messenger Windows Mobile 6.1 QWERTY phones. We've already created a full iPaq 914 unboxing gallery for you to enjoy, but we also wanted to be sure to hit you with a full review of the phone. After a day or so of use, it's easy to be impressed with this business-centric communications device.
As a phone with iPaq 914 performs admirably, offering great voice quality, and the well implemented Windows Mobile 6 dialer interface. Having quad-band GSM support means the iPaq 914 works virtually anywhere in the globe making it ideal for globe trotters and others needing to keep in touch while on the go.
Featuring HSDPA, EDGE, UMTS, WiFi, GPS, and Bluetooth 2.0 EDR, the iPaq 914 is well equipped for all sorts of wireless communications. The HSDPA chipset is quick and responsive and loads data quickly.
Click through Gear Live's full review of the HP iPaq 914.
Click to continue reading HP iPaq 914 Business Messenger review

Posted by Sparky Categories: Design, Features, PC / Laptop, Product Reviews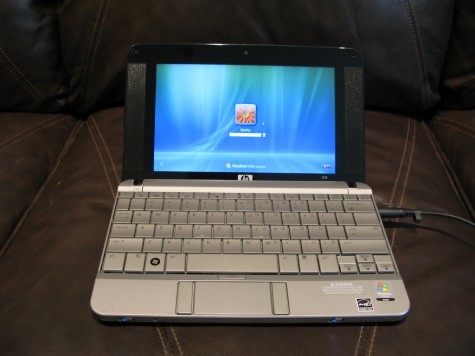 Amidst a flurry of small and seemingly underpowered netbooks, HP has taken a slightly different tact in their release of the surprisingly capable HP Mini-Note device. While its up-to-$850 price tag places it in a significantly different category than the Eee PC and other cheap sub-notebooks, it easily makes up for this price difference with functionality and power approaching that of its larger siblings: full sized laptops.
We've got an HP Mini-Note unboxing gallery for you to check out if you want to see how the thing looks from all angles, and of course, you can click through for Gear Live's in-depth review of the HP Mini-Note 2133's features, capabilities, and user experience, below.
Click to continue reading HP Mini-Note 2133 review

Posted by Sparky Categories: Accessories, Wearables, Misc. Tech, Product Reviews
While overly-thick wallets are not an oft discussed problem in our modern world, having a big fat wad of a wallet in your pocket can lead to back strain and unsightly bulging of the pants. The folks over at Big Skinny have an ingenious (although blindingly obvious) solution: a line of thin, lightweight wallets.
We got our hands on two of their most popular models and took them for a spin. Check out our review after the jump, as well as our Big Skinny wallet image gallery.
Click to continue reading The Big Skinny Wallet review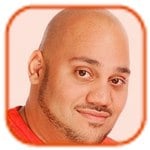 Posted by Andru Edwards Categories: Apple, Features, PC / Laptop, Product Reviews, Wireless / WiFi
First things first - the MacBook Air took no one by surprise. We all knew, based on the reports churning out of the rumor mill, that Apple had a subnotebook up their sleeve, and all signs were pointing at MacWorld 2008 for it's introduction to the world. Heck, even the name of the product got out there before Steve got a chance to announce it at the event. Of course, that wasn't the only thing that leaked before MacWorld 2008, as we got our hands on the iPhone 1.1.3 firmware weeks before it was officially announced.
What we didn't know was how the Air would look. When Steve pulled the computer out of manila envelope, everyone was wowed. The MacBook Air is thin. T-H-I-N. At it's smallest point, the Air is just 0.16 inches thin. That is thinner than both the iPhone and iPod touch. The larger side is just 0.76 inches. Again, tiny. See for yourself in our MacBook Air unboxing gallery.
As for the rest of the specs, the Air is the same brushed aluminum color that you will find on the MacBook Pro line, and is available in 1.6GHz and 1.8GHz Core 2 Duo speeds. Both models come with 2GB of non-upgradable RAM, 802.11a/b/g/n Wi-Fi, a 13.3-inch widescreen LED-backlit display, and Bluetooth 2.1. As far as ports go, you will only find one micro-DVI, one USB, and one audio out jack. That's it. As for storage, this is where the major choice comes in. You can choose between an 80 GB 4200 RPM ATA hard drive, or a 64 GB SSD (solid-state flash drive). We got our hands on the SSD version of the MacBook Air.
We give you our thoughts on the SSD-based MacBook Air in our full review.
Click to continue reading MacBook Air SSD review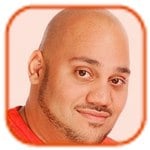 Posted by Andru Edwards Categories: Adventure, Features, Microsoft, Reviews, Role Playing Games, Square Enix, Xbox 360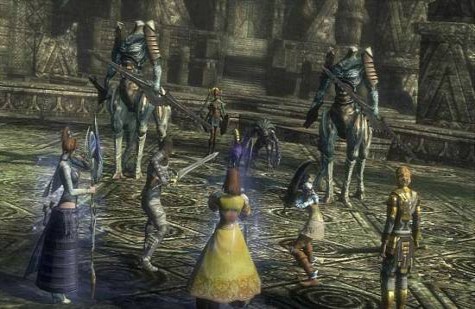 It is no secret to anyone who knows me that I have a deep appreciation for games in quirky, niche, genres, and also intelligent stories. Frankly, it is rare that I get to find both of these needs met in a single game, but Lost Odyssey manages to do it.
But wait! I thought Lost Odyssey was a Japanese-RPG and thus not really niche? Sadly (in my opinion), the gaming landscape has changed so profoundly over the years that the once thriving JRPG is now increasingly a rarity; One with high-production values, so much the more. Several early reviews would have you believe that Lost Odyssey does something fundamentally wrong simply for being true to its genre. Mercifully, you are reading this review so at the very least let me try to paint a slightly different picture of Hironobu Sakaguchi's latest opus.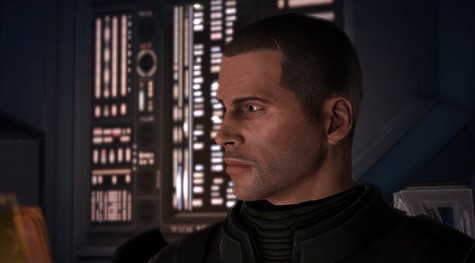 Not to rest on the laurels provided by Baulders Gate and Knights of the Old Republic, Bioware has created another instant hit: Mass Effect. Mass Effect is in many ways the spiritual successor to the Knights of the Old Republic (KOTOR) series although it goes far beyond the capabilities and offerings of its predecessor.
Mass Effect is a third person shooter/space exploration game set in humanities future when alien discoveries have catapulted human technology ahead centuries and given our race a place among many in the galactic empire. Click through for our full thoughts on this stunning game.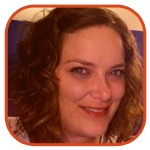 Posted by Jenny Lewis Categories: Cameras, Product Reviews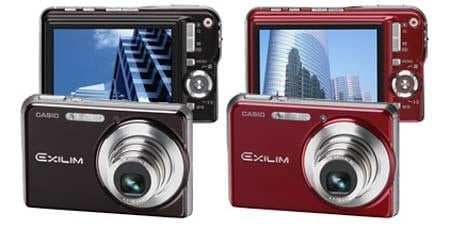 The market for point and shoot digital cameras gets crowded. Casio's Exilim EX-S880 is a standout. The EX-S880 comes in at a diminutive 2.4 x 3.7 x .7 inches and weighs 7 ounces, making it perfect to slip into a pocket or purse for the evening. Despite the small size, the EX-S880 packs 8.1 megapixels, 3x optical zoom and 4x digital zoom, H.264 MPEG 4 video capability, face detection and anti shake technology. Read on to get our full thoughts on the Exilim EX-S880.
Click to continue reading Casio Exilim EX-S880 Review

Posted by Lolita Beckwith Categories: Nintendo, Reviews, Survival Horror, Take2, Wii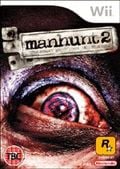 Along with the release of "Halo 3" and the unfortunate postponement of "GTA IV", one of the biggest video game stories of the year is the saga of Rockstar's "Manhunt 2". First, it was banned in England due to its graphic violence. Then it was given the kiss-of-death "Adults Only" rating here in the US by the ESRB. Sony and Nintendo do not release games with that rating—and they're not carried by Blockbuster and Walmart. Undaunted, Rockstar made some revisions, and eventually the game received a "Mature" rating.
So now "Manhunt 2" is available in stores for Nintendo Wii, Playstation 2 and PSP. Having followed the saga, and very curious about the game's content (plus I'm a huge fan of previous Rockstar games), I made it my business to rent the Wii version and play it. Having never played the original "Manhunt"—and not being a fan of stealth games—I had little idea what to expect. After completing the tutorial of Wiimote and Nunchuk moves (which includes some very funny, if grisly, sound effects), I dove in.

Posted by Lolita Beckwith Categories: Cell Phones, Editorial, Features, Product Reviews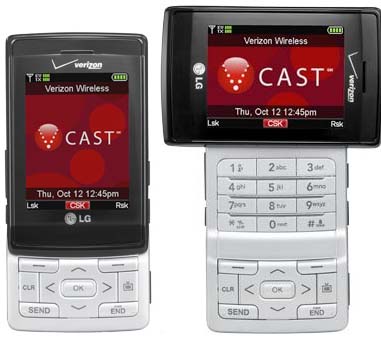 In August, my contract with T-Mobile ended, and I was ready to upgrade my cell phone. Like most everyone else, I desperately wanted an iPhone, but the $500 price tag was too rich for my blood. I also considered the Sidekick, which would have allowed me to stay with T-Mobile (whose service I love). Then one day I wandered into a Verizon store to check out their "TV Phone": LG's VX9400. You've probably seen the commercials of people watching "The Daily Show" or "Spongebob" on their cellphone and wondered "Just how good is that thing?" Well, I was hooked instantly and purchased it the next day. Despite the phone's drawbacks – and they are major—I've been in love with it ever since. Here's why…
Click to continue reading Why I Love LG's VX9400 Cellphone (aka the "TV Phone"): A Review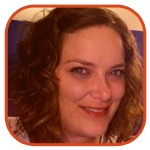 Posted by Jenny Lewis Categories: Apple, Design, Product Reviews, Software

There are some things that even the most advanced cell phone or laptop can't replace. Tops on that list is the business card - it's one of the easiest ways to represent yourself or your company while meeting someone new. Trying to find a card that will represent yourself or your company can be a huge challenge - the clip art and fonts available at your neighborhood office supply store or print shop don't necessarily have the best reputation for being contemporary.
Enter BeLightSoft's Business Card Composer. The software publishing house that brought the Mac community publication-driven titles like Art Text, Swift Publisher and Printfolio has supplied a fantastic alternative to chain store business cards.
Click to continue reading Networkers Rejoice: Business Card Composer
© Gear Live Inc. – User-posted content, unless source is quoted, is licensed under a Creative Commons Public Domain License. Gear Live graphics, logos, designs, page headers, button icons, videos, articles, blogs, forums, scripts and other service names are the trademarks of Gear Live Inc.