Posted by Sparky Categories: Apple, Cell Phones, Internet, Music, Portable Audio / Video, Product Reviews, Software, Wireless / WiFi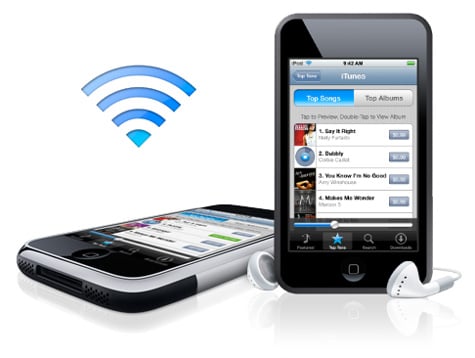 After a couple of frustrating days fighting with a flaw in password entry fields in the newly released iPhone software version 1.1.1, Gear Live has finally gotten the chance to probe the inner depths of the iTunes WiFi Music Store. The new WiFi Music Store brings mobile media impulse buys to the millions of iPhone users all packaged up in the typical Apple fashion: sexy, easy to use, and slick as glass. While my experiences with the WiFi Music Store were not 100% positive it's definitely off to a stunning start and has great potential. Click through the jump to continue reading the review to learn more about the plusses and minuses of our adventuresome journey through Apple's mobile media e-commerce wonder.
Click to continue reading The definitive iTunes WiFi Music Store review

Posted by Sparky Categories: Apple, Internet, Misc. Tech, Product Reviews, Software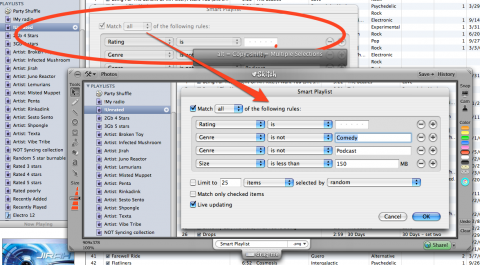 The concept of screen capture has been around almost as long as the graphical user interface, but only recently has it truly evolved. OS X has featured the Grab utility for a while which made capturing a screenshot, selection, or single window easy, but once you have the capture, what do you do with it? Plasq solves this problem with Skitch, the evolution (or perhaps revolution) of screen capture to the Mac. The program blew us away when we first got our hands on it, we even wrote a quick post of our Skitch impressions after five minutes of use. Now we have an in-depth review of the Skitch beta, and a chance for you to win one of two Skitch beta invites Gear Live has to offer.
Click to continue reading Skitch: review of OS X's hottest new information sharing tool
Read More

| Skitch by Plasq


Posted by Sparky Categories: Accessories, Apple, Cell Phones, Design, Portable Audio / Video, Product Reviews
Surrounding the release of Apple's iPhone there was a flurry excitement surrounding various cases to protect and showcase a consumer's shiny new obsession. A number of cases including simple cloth slipcovers, protective rubber enclosures, and elaborate leather constructions flooded onto the market, each with different plusses and minuses.
Gear Live has previously reviewed several of the high-end leather cases by Argentinean case manufacturer Vaja, and given our extremely positive experiences in the past, we jumped at the opportunity to check out their new iVolution line of iPhone cases. The iVolution line has a number of different styles of cases and holsters, and we selected the fully-enclosed protection offered by the iVolution Top SP Holster. Click through the jump for the full in-depth review.
Click to continue reading Vaja iVolution Top SP Flip Holster for the iPhone reviewed

Posted by Sparky Categories: Accessories, Apple, Cell Phones, Portable Audio / Video, Product Reviews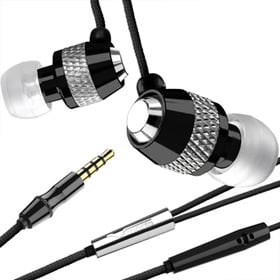 We picked up a pair of the new V-Moda Vibe Duos and took them for a spin. The Vibe Duos sound great (almost as good as the Etymotic ER-6s), and feature a microphone for making hands-free calls on the iPhone. They also feature cloth-wrapped cords, durable metal construction, and extended plug (for easy use with the iPhone's recessed headphone jack) all add up to a stunning package. Check out after the jump for our full review.
Click to continue reading V-Moda Vibe Duo Earphones/Headset for iPhone Review

Posted by Paul Hamilton Categories: Corporate News, Downloadable Content, Internet, Microsoft, Nintendo, PlayStation 3, Sony, Wii, Xbox 360
A research paper from Electronic Entertainment Design and Research has been released that suggests that games with online support can be crucial to a game's retail success. Not surprisingly, another way to boost sales is to create a quality game (defined as those with a 90+ score on Metacritic), with these well-reviewed titles outselling the average release well above 5-to-1.
While making good games typically means making good money, naturally, it is a bit surprising to see the report indicate that sales can be doubled by dropping in an online mode. With online games selling twice the number copies that offline titles do, it's curious to note that over half of games released don't offer even basic online support.
Read More

| Ars Technica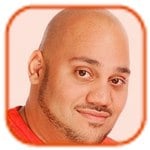 Posted by Andru Edwards Categories: Full Episodes, Gizmatic, Apple, Cell Phones, Features, Portable Audio / Video, Product Reviews
So, let's cut to the chase - the reason that Apple slashed the price of the iPhone by 33% at the September 5 Apple Event was because Steve Jobs and company felt that was the best way to bring the device to the mainstream phone buyer. Everyone I know who owns an iPhone is someone who is an early adopter of consumer electronics. People who buy Apple products the moment they are available, people who refresh their RSS readers a few times an hour (or more), and people who scour sites like Gear Live for news multiple times a day. The only person I knew who owned an iPhone who didn't fit the mold was my wife, Monica. I figured I would have her review the iPhone from her perspective - that being someone who couldn't care less about technology, gadgets, the Internet, or anything that involves something that has to be charged or plugged in to a wall. This, dear friends, is a review of the iPhone from someone who is completely satisfied with the free crappy phone you get when you sign up for any standard cell phone plan.
Do note that the video was recorded prior to the iPhone price drop, so keep that in mind.

Posted by Paul Hamilton Categories: Features, First Person Shooters, PC, Reviews, Xbox 360
The reviews have been coming in for a week now, and they have been phenomenal. Consider that according to GameRankings.com, BioShock is the 4th best game of all time. On Metacritic, BioShock has received more perfect 100 scores than even The Legend of Zelda: Ocarina of Time, usually the game cited as the best of all time. Clearly, 2K's Mature-rated, failed utopia FPS is a critical smash hit.
Perhaps then there is little need for another glowing review of the game. Except this is not a glowing review in the strictest sense, because BioShock is not exactly the masterpiece of perfection indicated by these scores. Instead, BioShock is a wonderful game that happens to draw to light the inadequacies of the way games are typically reviewed and the inherent inconsistencies of how games are judged.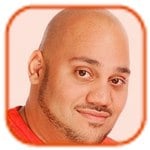 Posted by Andru Edwards Categories: Apple, Cell Phones, Features, Internet, Portable Audio / Video, Product Reviews
Now that we've spent two weeks with the iPhone, we are now ready to hit you back with our in-depth review and impressions. Needless to say, Apple generated a lot of hype with the iPhone, and many feared it would flop in the face of near impossible levels of pre-release fanaticism. Thankfully I am glad that after a full weeks usage I can attest: Apple actually pulled it off. They lived up to or exceeded every single promise they made about the iPhone.
As a preface, our impressions are quite favorable overall, but the iPhone does have a few flaws. Regardless of those flaws, we think this will be an industry-changing phone and will raise the bars for Microsoft, Symbian, Motorola, HTC, Samsung, and other competitors in the mobile marketplace. We expect them all to produce better phones featuring integration, ease of use, and stability all orders of magnitude ahead of what they now offer.
Click to continue reading The Gear Live iPhone Review

Posted by Lolita Beckwith Categories: Accessories, Wearables, Features, PC / Laptop, Product Reviews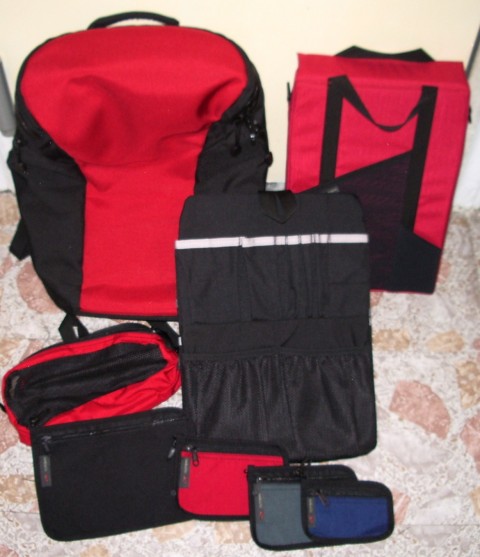 Quality and Convenience. These are the words that immediately come to mind about Tom Bihn's Smart Alec laptop backpack and accessories. Available in 4 color combinations, this bag is as stylish as it is functional. But let's start with Quality. The large, roomy (18.5" x 11.75" x 7.75"), Smart Alec is made of 1050 denier Ballistic and 1000 denier Cordura nylons, and is lined with 500 denier Dupont Cordura nylon. Translation? This bag is strong, and seemingly indestructible, exemplified by their lifetime guarantee. Plus, both the back of the backpack and the straps are heavily padded. My first time out with Alec, I was carrying at least 10 pounds of laptop and other stuff—and yet Alec was surprising comfortable on my back. If you plan on using the Smart Alec as a laptop bag, I highly recommend the Brain Cell, a soft, lightweight but tough-as-nails shell for your computer, with 8mm of durable foam padding. The Brain Cell (which, with its two mesh pockets and shoulder strap attachments can itself be used as a laptop bag) is of the highest quality and durability. The Brain Cell even attaches to the interior of the Smart Alec with "Annex Clips", further securing your precious PC. I actually dropped Alec twice—with my laptop inside—and wasn't even remotely concerned about damage to my Gateway. That's how confident I was in the Brain Cell (my laptop is just fine, by the way).
Click to continue reading Tom Bihn Smart Alec Laptop Backpack Review

Posted by Chris Pereira Categories: Announcements, Reviews
Our review scoring guide here at Playfeed is very simple and straightforward: games get a single number score, from 1-10, where 5 is considered average. There's no 0.1 nonsense here, leaving you to wonder what the difference is between a game scoring an 8.2 and another that received an 8.4. We're looking to provide you with a simple number that sums up the reviewer's thoughts on the game being reviewed. However, we encourage you to read the text, as it will almost always be of much more help than the review score we assign to a game.
To be clear, a 10 doesn't imply perfection – no game will ever achieve such a feat. But, if a game receives a 10, rest assured that we cannot more highly recommend it.
10 – Excellent.
9 – Great.
8 – Very good.
7 – Good.
6 – Above average.
5 – Average.
4 – Below average.
3 – Bad.
2 – Terrible.
1 – Bubonic Plague-level atrocity; a sin against nature.
© Gear Live Inc. – User-posted content, unless source is quoted, is licensed under a Creative Commons Public Domain License. Gear Live graphics, logos, designs, page headers, button icons, videos, articles, blogs, forums, scripts and other service names are the trademarks of Gear Live Inc.