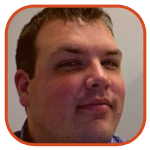 Posted by Aaron Zollo Categories: Cell Phones, Design, Product Reviews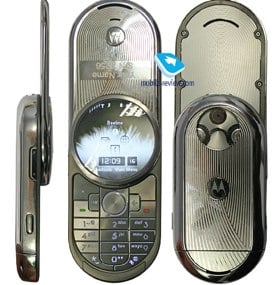 Not many people have the luxury of spending $2000 on a mobile phone. The MOTOAURA is a new luxury phone from Motorola which incorporates an 240x320-pixel display enclosed behind an A-grade 62-carat Sapphire lens, giving it expense and a scratch-proof cover. The enclosure is almost all metal except at the bottom where there is a small piece of plastic for the internal antenna. The back of the MOTOAURA has a watch-like quality in that it allows you to see the workings of its switchblade-style opening mechanism. The rest of the MOTOAURA is your normal cell phone, incorporating a keypad and screen. Mobile-Review has plenty of pictures, a full review and a video showing how scratch-resistive the screen is. It's hard to see people spend this kind of money on such a simple device, but if you need that premium device that is out of reach for most of the population, then the MOTOAURA is just what you have been looking for.
Read More

| Motorola via Mobile-Review

Posted by Nate True Categories: Cameras, Features, Portable Audio / Video, Product Reviews, Videos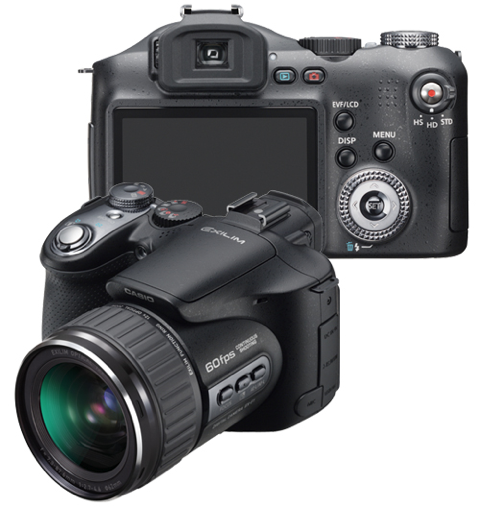 We've all marveled at super slow-motion footage on shows like MythBusters or on sites like CSU's slow-motion archive, and longed to shoot slow-motion footage of our own. Until earlier this year, however, the equipment to do so was horrendously expensive. Fortunately, Casio announced a revolutionary new consumer camera at the 2008 CES in January called the Exilim Pro EX-F1. It boasts video capture of up to 1200 frames per second (where normal video is around 30 frames per second) and at resolutions up to 1080i HD (though not at the same time).
We recently got our hands on an EX-F1 and we must say, we are impressed. Read on for the full in-depth review, including sample pictures and videos.
Click to continue reading Casio Exilim Pro EX-F1 High-Speed Digital Camera Review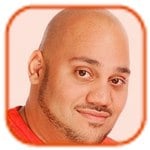 Posted by Andru Edwards Categories: Features, Fighting, Namco, PlayStation 3, PlayStation Network, Reviews, Xbox 360, Xbox Live

Here I am, about seven weeks after the launch of Soul Calibur IV, finally getting to bring you guys our thoughts on the game. Before we jump in, a bit of background on Soul Calibur IV. The game hit Xbox 360 and Playstation 3 on July 29 here in North America, followed by a release in Japan, Europe, and Australia on July 31, and then finally the UK on August 1.This is the fourth installment in the Soulcalibur series, and it features a Story mode, as well as Arcade, Training, Museum, and Tower of Lost Souls modes. That last one is new to the series, and rewards you, as the fighter, for winning special battles. Also new to the series is the inclusion of a few characters from the Star Wars universe - namely, Darth Vader, Yoda, and the Apprentice.
The game comes just about three years after the release of Soulcalibur III back in 2005, and is the first Soulcalibur title to feature online play. Now, on to our review.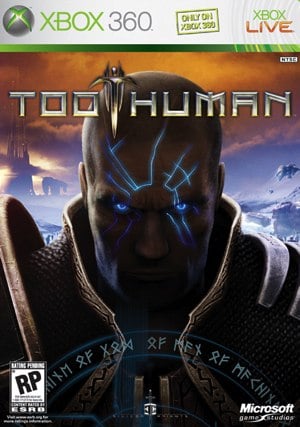 Earlier this morning, our copy of Too Human finally arrived. You know, the one we've been waiting over a decade for? Well, Silicon Knights baby will finally be available for all to purchase tomorrow. We figured we would give you a glimpse into our initial impressions of the game. I've been playing Too Human for about three hours now, and feel like I am about halfway through the story. I've destroyed creatures, upgraded weaponry, and chosen my path. Hop on down to get our full thoughts on Too Human, the next big title for the Xbox 360.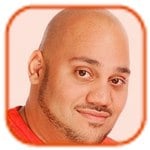 Posted by Andru Edwards Categories: Casual, Downloadable Content, Electronic Arts, Portable/Mobile, Puzzle, Reviews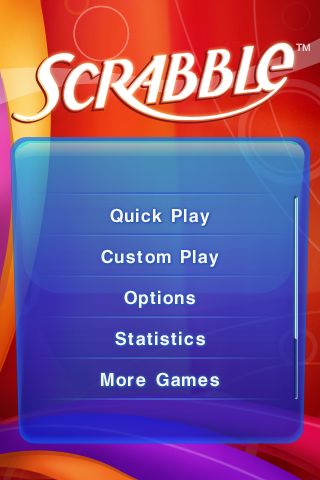 Last year, my interest in Scrabble was brought to life with the release of the Scrabulous Facebook application. It was a good time challenging Facebook friends to old-fashioned word battles, and destroying them all with my superior wordsmithing skills. Or not. If you wanna test me, feel free to challenge me on Facebook. So what's the point? Well, the moment that I saw that EA had released a version of Scrabble for the iPhone and iPod touch, I had to grab it immediately. I mean, an official Scrabble game for the mobile device that I use more than any other? What's not to love about that?
Well, we will tell you. Step on in for our full review of the Scrabble app for iPhone.

Posted by Sparky Categories: Cell Phones, Features, Handhelds, Microsoft, Product Reviews, Wireless / WiFi
While at the Connecting Your World event in Berlin Germany, HP we were able to get our hands on one of the new HP iPaq 914 Business Messenger Windows Mobile 6.1 QWERTY phones. We've already created a full iPaq 914 unboxing gallery for you to enjoy, but we also wanted to be sure to hit you with a full review of the phone. After a day or so of use, it's easy to be impressed with this business-centric communications device.
As a phone with iPaq 914 performs admirably, offering great voice quality, and the well implemented Windows Mobile 6 dialer interface. Having quad-band GSM support means the iPaq 914 works virtually anywhere in the globe making it ideal for globe trotters and others needing to keep in touch while on the go.
Featuring HSDPA, EDGE, UMTS, WiFi, GPS, and Bluetooth 2.0 EDR, the iPaq 914 is well equipped for all sorts of wireless communications. The HSDPA chipset is quick and responsive and loads data quickly.
Click through Gear Live's full review of the HP iPaq 914.
Click to continue reading HP iPaq 914 Business Messenger review

Posted by Sparky Categories: Design, Features, PC / Laptop, Product Reviews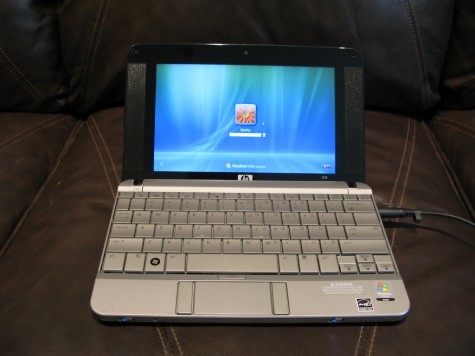 Amidst a flurry of small and seemingly underpowered netbooks, HP has taken a slightly different tact in their release of the surprisingly capable HP Mini-Note device. While its up-to-$850 price tag places it in a significantly different category than the Eee PC and other cheap sub-notebooks, it easily makes up for this price difference with functionality and power approaching that of its larger siblings: full sized laptops.
We've got an HP Mini-Note unboxing gallery for you to check out if you want to see how the thing looks from all angles, and of course, you can click through for Gear Live's in-depth review of the HP Mini-Note 2133's features, capabilities, and user experience, below.
Click to continue reading HP Mini-Note 2133 review

Posted by Sparky Categories: Accessories, Wearables, Misc. Tech, Product Reviews
While overly-thick wallets are not an oft discussed problem in our modern world, having a big fat wad of a wallet in your pocket can lead to back strain and unsightly bulging of the pants. The folks over at Big Skinny have an ingenious (although blindingly obvious) solution: a line of thin, lightweight wallets.
We got our hands on two of their most popular models and took them for a spin. Check out our review after the jump, as well as our Big Skinny wallet image gallery.
Click to continue reading The Big Skinny Wallet review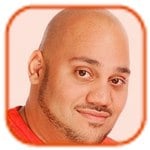 Posted by Andru Edwards Categories: Apple, Features, PC / Laptop, Product Reviews, Wireless / WiFi
First things first - the MacBook Air took no one by surprise. We all knew, based on the reports churning out of the rumor mill, that Apple had a subnotebook up their sleeve, and all signs were pointing at MacWorld 2008 for it's introduction to the world. Heck, even the name of the product got out there before Steve got a chance to announce it at the event. Of course, that wasn't the only thing that leaked before MacWorld 2008, as we got our hands on the iPhone 1.1.3 firmware weeks before it was officially announced.
What we didn't know was how the Air would look. When Steve pulled the computer out of manila envelope, everyone was wowed. The MacBook Air is thin. T-H-I-N. At it's smallest point, the Air is just 0.16 inches thin. That is thinner than both the iPhone and iPod touch. The larger side is just 0.76 inches. Again, tiny. See for yourself in our MacBook Air unboxing gallery.
As for the rest of the specs, the Air is the same brushed aluminum color that you will find on the MacBook Pro line, and is available in 1.6GHz and 1.8GHz Core 2 Duo speeds. Both models come with 2GB of non-upgradable RAM, 802.11a/b/g/n Wi-Fi, a 13.3-inch widescreen LED-backlit display, and Bluetooth 2.1. As far as ports go, you will only find one micro-DVI, one USB, and one audio out jack. That's it. As for storage, this is where the major choice comes in. You can choose between an 80 GB 4200 RPM ATA hard drive, or a 64 GB SSD (solid-state flash drive). We got our hands on the SSD version of the MacBook Air.
We give you our thoughts on the SSD-based MacBook Air in our full review.
Click to continue reading MacBook Air SSD review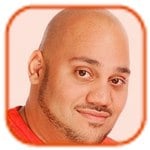 Posted by Andru Edwards Categories: Adventure, Features, Microsoft, Reviews, Role Playing Games, Square Enix, Xbox 360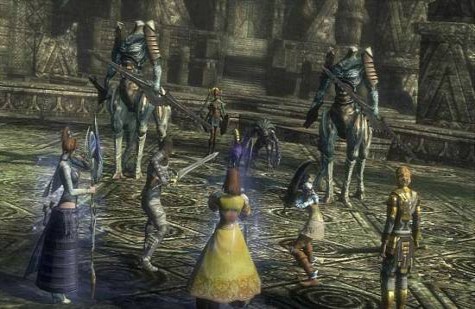 It is no secret to anyone who knows me that I have a deep appreciation for games in quirky, niche, genres, and also intelligent stories. Frankly, it is rare that I get to find both of these needs met in a single game, but Lost Odyssey manages to do it.
But wait! I thought Lost Odyssey was a Japanese-RPG and thus not really niche? Sadly (in my opinion), the gaming landscape has changed so profoundly over the years that the once thriving JRPG is now increasingly a rarity; One with high-production values, so much the more. Several early reviews would have you believe that Lost Odyssey does something fundamentally wrong simply for being true to its genre. Mercifully, you are reading this review so at the very least let me try to paint a slightly different picture of Hironobu Sakaguchi's latest opus.
© Gear Live Inc. – User-posted content, unless source is quoted, is licensed under a Creative Commons Public Domain License. Gear Live graphics, logos, designs, page headers, button icons, videos, articles, blogs, forums, scripts and other service names are the trademarks of Gear Live Inc.