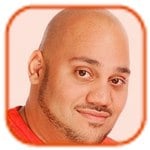 Posted by Andru Edwards Categories: Adventure, Features, Microsoft, Reviews, Role Playing Games, Square Enix, Xbox 360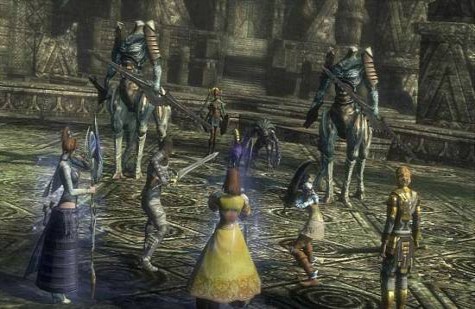 It is no secret to anyone who knows me that I have a deep appreciation for games in quirky, niche, genres, and also intelligent stories. Frankly, it is rare that I get to find both of these needs met in a single game, but Lost Odyssey manages to do it.
But wait! I thought Lost Odyssey was a Japanese-RPG and thus not really niche? Sadly (in my opinion), the gaming landscape has changed so profoundly over the years that the once thriving JRPG is now increasingly a rarity; One with high-production values, so much the more. Several early reviews would have you believe that Lost Odyssey does something fundamentally wrong simply for being true to its genre. Mercifully, you are reading this review so at the very least let me try to paint a slightly different picture of Hironobu Sakaguchi's latest opus.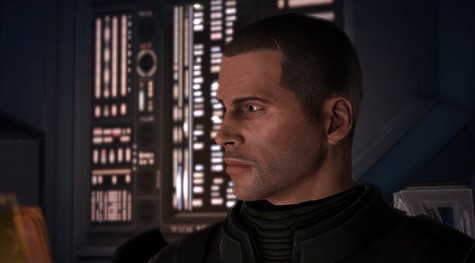 Not to rest on the laurels provided by Baulders Gate and Knights of the Old Republic, Bioware has created another instant hit: Mass Effect. Mass Effect is in many ways the spiritual successor to the Knights of the Old Republic (KOTOR) series although it goes far beyond the capabilities and offerings of its predecessor.
Mass Effect is a third person shooter/space exploration game set in humanities future when alien discoveries have catapulted human technology ahead centuries and given our race a place among many in the galactic empire. Click through for our full thoughts on this stunning game.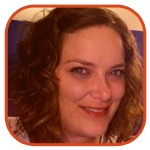 Posted by Jenny Lewis Categories: Cameras, Product Reviews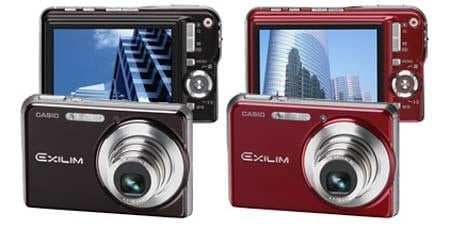 The market for point and shoot digital cameras gets crowded. Casio's Exilim EX-S880 is a standout. The EX-S880 comes in at a diminutive 2.4 x 3.7 x .7 inches and weighs 7 ounces, making it perfect to slip into a pocket or purse for the evening. Despite the small size, the EX-S880 packs 8.1 megapixels, 3x optical zoom and 4x digital zoom, H.264 MPEG 4 video capability, face detection and anti shake technology. Read on to get our full thoughts on the Exilim EX-S880.
Click to continue reading Casio Exilim EX-S880 Review

Posted by Lolita Beckwith Categories: Nintendo, Reviews, Survival Horror, Take2, Wii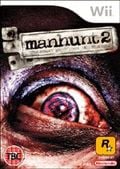 Along with the release of "Halo 3" and the unfortunate postponement of "GTA IV", one of the biggest video game stories of the year is the saga of Rockstar's "Manhunt 2". First, it was banned in England due to its graphic violence. Then it was given the kiss-of-death "Adults Only" rating here in the US by the ESRB. Sony and Nintendo do not release games with that rating—and they're not carried by Blockbuster and Walmart. Undaunted, Rockstar made some revisions, and eventually the game received a "Mature" rating.
So now "Manhunt 2" is available in stores for Nintendo Wii, Playstation 2 and PSP. Having followed the saga, and very curious about the game's content (plus I'm a huge fan of previous Rockstar games), I made it my business to rent the Wii version and play it. Having never played the original "Manhunt"—and not being a fan of stealth games—I had little idea what to expect. After completing the tutorial of Wiimote and Nunchuk moves (which includes some very funny, if grisly, sound effects), I dove in.

Posted by Lolita Beckwith Categories: Cell Phones, Editorial, Features, Product Reviews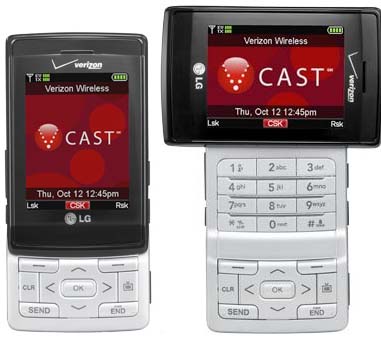 In August, my contract with T-Mobile ended, and I was ready to upgrade my cell phone. Like most everyone else, I desperately wanted an iPhone, but the $500 price tag was too rich for my blood. I also considered the Sidekick, which would have allowed me to stay with T-Mobile (whose service I love). Then one day I wandered into a Verizon store to check out their "TV Phone": LG's VX9400. You've probably seen the commercials of people watching "The Daily Show" or "Spongebob" on their cellphone and wondered "Just how good is that thing?" Well, I was hooked instantly and purchased it the next day. Despite the phone's drawbacks – and they are major—I've been in love with it ever since. Here's why…
Click to continue reading Why I Love LG's VX9400 Cellphone (aka the "TV Phone"): A Review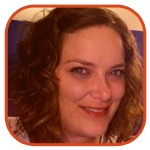 Posted by Jenny Lewis Categories: Apple, Design, Product Reviews, Software

There are some things that even the most advanced cell phone or laptop can't replace. Tops on that list is the business card - it's one of the easiest ways to represent yourself or your company while meeting someone new. Trying to find a card that will represent yourself or your company can be a huge challenge - the clip art and fonts available at your neighborhood office supply store or print shop don't necessarily have the best reputation for being contemporary.
Enter BeLightSoft's Business Card Composer. The software publishing house that brought the Mac community publication-driven titles like Art Text, Swift Publisher and Printfolio has supplied a fantastic alternative to chain store business cards.
Click to continue reading Networkers Rejoice: Business Card Composer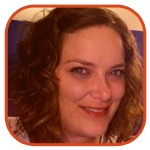 Posted by Jenny Lewis Categories: Accessories, Product Reviews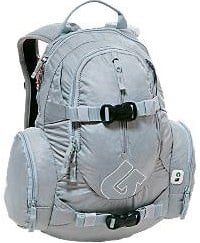 Laptop. iPod. Headphones. Camera. Phone. Wallet. Home keys. Car keys. Moleskine, writing implements, Bluetooth earpiece, DS, games, maybe a spiral notebook or two, possibly even a textbook. And this is all supposed to go into a messenger bag and arrive unharmed and somewhat organized at my destination?
Faced with this issue while packing my regular carryon for a trip last month, I realized something had to change - I needed a better receptacle for all of my junk. After shopping other messengers, slings, totes, and various other bag designs, the best solution was the Burton Women's Day Hiker 12L. This bag has some serious pockets - plenty of organized space for my phone, various pens and pencils, a fleece-lined pocket for my camera, a clip for my keys, even a separate pocket for my iPod with a cutout to run the headphone cord through. There's a shovel pocket on the inside of the bag that houses a 13" notebook (although it's not the most protective pocket on Earth - a sleeve might be a good idea). Two outside board straps make schlepping your sporting board of choice a breeze. Most importantly, the shoulder straps - which are made for women - were comfortable while carrying a heavy load.
The Burton Women's Day Hiker 12L is available in six colors, including basic black, and retails for $49.95. Just in case you guys get jealous, there's a men's version as well.

Posted by Sparky Categories: Electronic Arts, Internet, PC, Platformers, Puzzle, Reviews, Xbox 360
Valve's big new gaming pack, The Orange Box, includes a stunning new kind of puzzle game called Portal. Portal is a non-linear puzzle platformer featuring M.C. Escher-like bending of space, and some of the most unique gameplay to hit gaming market in a long time.
Portal features Black Mesa's newest research competitor- Aperture Sciences - creators of the aperture gun, a device capable of creating space-bending portals between almost any two points in space. It's hard to describe the gameplay in words so check out Valve's Portal page and view the trailers to try and wrap your head around it. Click through for Playfeed's full thoughts on this fresh new gaming experience.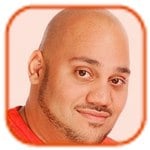 Posted by Andru Edwards Categories: Gizmatic, Short Bytes, Wearables, Design, Features, Podcasts, Videocasts
So, we've shown you quite a bit as it relates to SCOTTeVEST products in the past. Overall, we've been generally impressed with how the company is able to make clothing that is both fashionable and convenient for those of us who carry around way too many gadgets. In this episode of Bleeding Edge TV, we take a look at a couple of SCOTTeVEST Performance Shirts. These shirts draw moisture from your body, as they are made from a special lightweight fabric given the Cool Comfort treatment. As with all SCOTTeVEST products, the shirts feature the Personal Area Network (PAN) that lets you string your cords through the innards of the clothing, rather than having them dangle externally. Take a look at the video, and let us know what you think.

Posted by Sparky Categories: Apple, Cell Phones, Internet, Music, Portable Audio / Video, Product Reviews, Software, Wireless / WiFi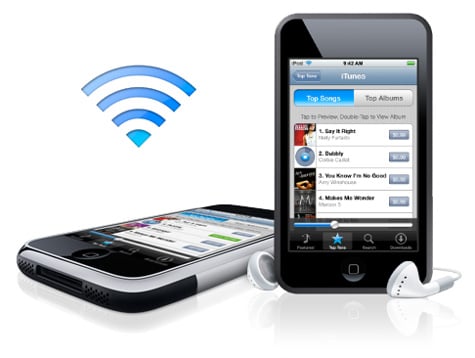 After a couple of frustrating days fighting with a flaw in password entry fields in the newly released iPhone software version 1.1.1, Gear Live has finally gotten the chance to probe the inner depths of the iTunes WiFi Music Store. The new WiFi Music Store brings mobile media impulse buys to the millions of iPhone users all packaged up in the typical Apple fashion: sexy, easy to use, and slick as glass. While my experiences with the WiFi Music Store were not 100% positive it's definitely off to a stunning start and has great potential. Click through the jump to continue reading the review to learn more about the plusses and minuses of our adventuresome journey through Apple's mobile media e-commerce wonder.
Click to continue reading The definitive iTunes WiFi Music Store review
© Gear Live Inc. – User-posted content, unless source is quoted, is licensed under a Creative Commons Public Domain License. Gear Live graphics, logos, designs, page headers, button icons, videos, articles, blogs, forums, scripts and other service names are the trademarks of Gear Live Inc.