Posted by Alex Lifschitz Categories: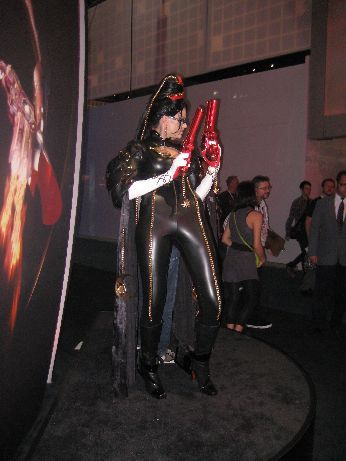 Bayonetta had been making a few waves even before E3 rolled around this year, what with the tight fitting clothing and the guns in the shoes. But at the conference, the game ended up being the critical darling of many of the journalists that waited patiently in line to play the demo. It's unusual for a new IP to make such headway on its own merits, but Bayonetta managed to prove itself to us in the best way possible.
Also, breasts. Let's get that out of the way.
Hit the jump for our breakdown of Bayonetta.
Click to continue reading E3 2009 Idle Speculation: Bayonetta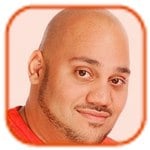 Posted by Andru Edwards Categories: Apple, Cameras, Cell Phones, Features, Handhelds, Portable Audio / Video, Product Reviews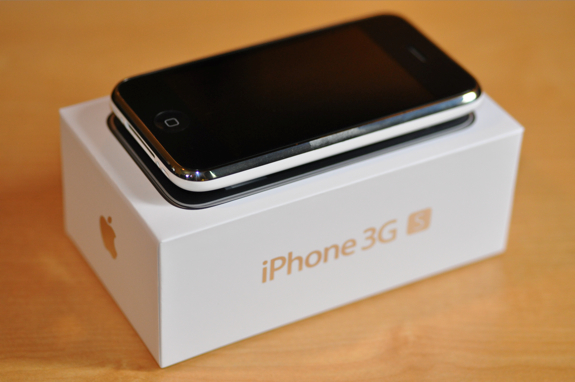 Since Apple announced the iPhone 3GS at WWDC 2009, the buzz has been non-stop. There are obviously those Apple fanboys that are hyping this as the Third Coming, as well as those who are a bit more skeptical as to if the speed boost is truly real, and truly worth it. Oh, and of course, the lead-up to the iPhone 3GS launch hasn't been without controversy, but AT&T stepped up in a big way to make it easier on iPhone 3G owners who want to upgrade without breaking the bank. So the question remains - is it worth it?

iPhone 3GS: The 'S' is for 'Speed'
Okay, so many of us were speculating that this phone would be called the iPhone video. After all, when video came to the iPod, it was called the iPod video, and video would certainly be the big feature if it was included in the third iPhone, right? Wrong. Video takes a back seat to speed when it comes to the iPhone 3GS. I know, that sounds all sorts of silly, but allow me to explain. Apple has been focused on optimizing and refining OS X, as evidenced by what we are seeing with Snow Leopard. Remember, the iPhone is based on OS X at it's core, and Apple wouldn't neglect bringing those refinements to their flagship mobile device.
That said, believe the hype. This phone is very noticeably faster than the iPhone and iPhone 3G—even if you have an iPhone 3G that is already running the faster iPhone 3.0 update. You are able to launch and quit the core apps in a snap. Internet speeds are faster. Launching those games that take a while to load is nowhere near as frustrating. And best of all, despite this being a "little thing," the little nagging stalls and overall lack of responsiveness are just gone.
Click to continue reading iPhone 3GS full review

Posted by Alex Lifschitz Categories: Action, E3, PlayStation 3, Reviews, Xbox 360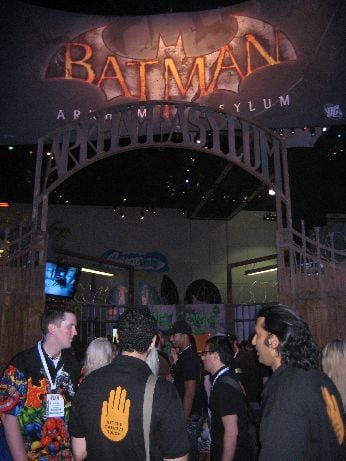 God dammit, Warner Brothers, how the hell am I supposed to come into this convention without any bias when you set up a demo center like this?
They brought in their own little slice of Arkham Asylum to display the latest Batman game to attendees of E3 '09, and while it took for-f*cking-ever to get a turn to play it on the 360, it was well worth the wait.
Hit the jump for our impressions of Batman: Arkham Asylum.
Click to continue reading E3 2009 Idle Speculation: Batman: Arkham Asylum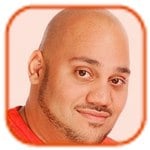 Posted by Andru Edwards Categories: Gizmatic, Short Bytes, Features, PC / Laptop, Podcasts, Product Reviews, Storage, Videocasts, Videos
We've had the NewerTech miniStack v3 quad interface powered hub external storage solution running for 9 months now, and we are reporting back with our review of the device. The miniStack v3 is a hard drive enclosure that had FireWire 800, FireWire 400, USB 2.0, and eSATA ports, giving you four ways to connect this external storage device to your computer. It supports Plug and Play, and is simple to set up and use. Plus, as you'll see, it sits atop a Mac mini perfectly, hence the name miniStack. Check out the video for our full review of the NewerTech miniStack v3.
You can get the miniStack v3 in the following configurations: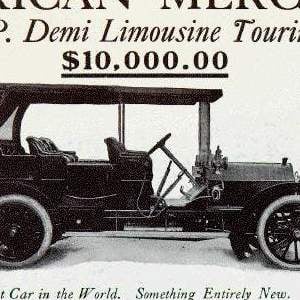 Posted by Drea Avellan Categories: Accessories, Hardware, Mods/Hacks, Xbox 360

I am usually not one to go for third-party controllers. It is all about familiarity and once I am accustomed to something – I don't want it to be changed. Because of this, I was skeptical at first as I walked by the Evil Controllers booth at E3 2009; but Gears of War 2 was the game they were using to demo the game. How could I resist?
The controllers are a base model of the rapid fire controllers for the Xbox 360. The mod is operated by pressing and holding the modded button on the underside of the controller.
The analog sticks or "Evil Sticks" feel incredibly smooth and can feel how this would improve your gameplay in First-Person Shooter game. Evil controllers also give you the option to customize the controller lights to blue or red, if you really want to fancy it up.
Although pricey, they are an upgrade to a official Xbox 360 controller. If you are serious about your shooters, I would recommend giving these controllers a try. Evil Controllers run from $109.99-$169.99 and you can buy the "Evil Sticks" alone for $69.99.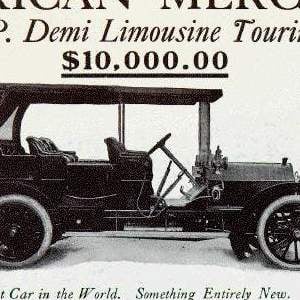 Posted by Drea Avellan Categories: Driving, E3, PlayStation 3, Reviews, Xbox 360, Xbox Live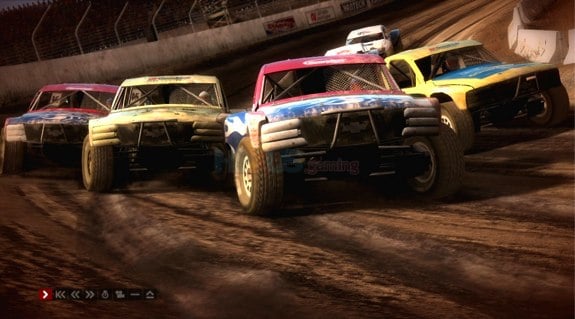 As a big fan of DiRT and having put in many hours into the game, I was extremely excited to get my hands on the demo at the Microsoft booth at this years E3 2009. DiRT 2 looks and feels like DiRT, but with a kick. Powered by the third generation of the EGO Engine's racing game technology, DiRT 2 offers tuned-up car-handling and new damage engine effects.
It's all about details and that's what makes the difference. Depending on your car, tuning or even what type of road you are on, every vehicle will feel different. Find a car you love? You are able to use your favorite vehicle and tune it with add-ons. With seven vehicle classes and a large collection of officially licensed rally cars and off-roads vehicles, I doubt you will have any problem in finding the best vehicle.
Click to continue reading E3 2009: DiRT 2 impressions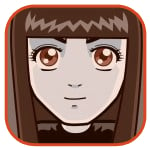 Posted by Sheila Franklin Categories: Google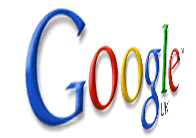 Because of the recent losses of Google employees such as engineers, designers and sales executives, the company is using an algorithm to help it determine which of their 20,000 workers would be most likely to quit. Based on information from employee and peer reviews, surveys, and promotion and pay raises, details are sketchy as to details of the formula. While it seems like an interesting idea, we are not sure that math can account for those workers who simply have a bad hair day, go ballistic and split.
Read More

| Wall Street Journal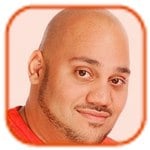 Posted by Andru Edwards Categories: Accessories, Features, Product Reviews, Science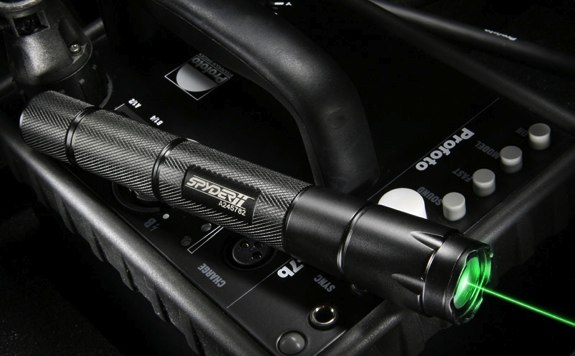 We've been playing with the Wicked Lasers Spyder II GX laser for a few weeks now, and wanted to report back with some of our initial thoughts because we hit you with a video feature on Bleeding Edge TV.
So the Spyder II GX is a military-grade green laser that is housed in a light, black aluminum shell. The casing seems to be sctrach-proof, and just looks good. With purchase, you get the laser, two rechargeable lithium ion 18650 batteries (the lasers is powered by one, you so can always have a spare charged,) a pair of green 532nm LaserShades (to protect the eyes,) and a universal battery charger. All that will cost you $1,699.99.
Click to continue reading Wicked Lasers Spyder II GX review
Read More

| Wicked Lasers Spyder II GX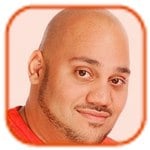 Posted by Andru Edwards Categories: Features, Handhelds, Product Reviews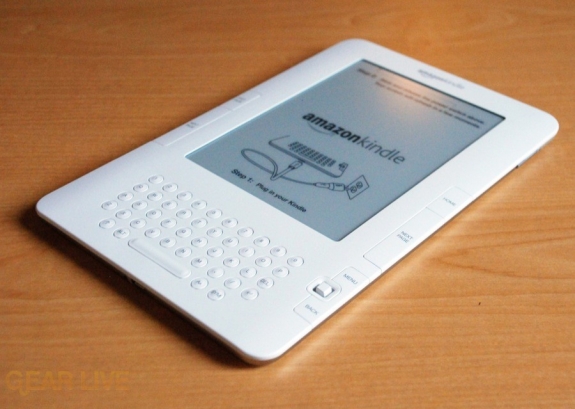 We've spent a few days with the Amazon Kindle 2, which has been the talk of the gadget world this week. We know some of you are wondering if you should pick one up, so we are here to give you our thoughts on the latest iteration of Amazon's e-book reader. If you're like us, you already know that the Kindle 2 is available for purchase now, and you likely have one in your hands - but for the rest of you, join us for our full review of the Kindle 2 (and if you missed it, check out our Kindle 2 gallery.)
Okay, so while we were working on the review, we sent a couple of questions out to some of our Twitter peeps asking what they thought of the device, and Lisa from EllisLab hit us back with so much info, that we are using her feedback to break this down for you. Sometimes you need the point of view of a "real world" user anyway, as opposed to one of us gadget fiends. So what we will do is give some of our thoughts on the Kindle 2, and then bring in Lisa's thoughts as well.
The Kindle 2 was announced on February 9th, and just started shipping on February 24th. The announcement came with the promise of a 25% improvement in battery life, 20% faster page turns, a better screen that supports up to 16 shades of gray (as opposed to 4 shades with the original,) and a much thinner design.
Click to continue reading Amazon Kindle 2 review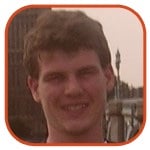 Posted by Todd Matthy Categories: Reviews, Marvel Comics
Run to the hills, Marvel has unveiled their "Iron Maiden". Okay that was lame, but I couldn't resist it. Now let's get down to business… reviewing another solid issue of "Invincible Iron Man". Month in and month out, Matt Fraction and Salvador Larroca have been giving us the Iron Man movie on paper. I can't believe I had reservations about this book when it debuted (I mean did we really need another Iron Man book), but I finally caved, bought the first three issues, and have been coming back ever since.
Anyway, this issue Norman Osborn continues his destruction of everything Tony Stark has ever built. But while Tony's friends and employees suffer the Green Goblin's wrath, Tony continues to play it calm, play it cool, and relieve "stress" with Maria Hill as he destroys his armory and goes on the run. And he's not alone. Building off of events in previous issues, Pepper Potts finally takes up the mantle Fraction had been hinting at since the last story arc, the Iron Maiden, and not a moment too soon because Stormin' Norman's stormtroopers are on her tail. (You can thank the Spider-Man movie for that one).
As for Larroca's art, the character's designs are a continuation to the actors from the movie, but are unique enough that they aren't direct traces. Much of this is enhanced by the coloring of Frank D'Armata giving the book an energetic realism.
Overall, if you're not reading this book, get the first trade then catch up by buying the issues you missed. Trust me it's worth it.
© Gear Live Inc. – User-posted content, unless source is quoted, is licensed under a Creative Commons Public Domain License. Gear Live graphics, logos, designs, page headers, button icons, videos, articles, blogs, forums, scripts and other service names are the trademarks of Gear Live Inc.