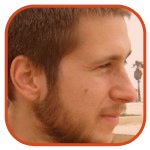 Posted by Brandon Gribin Categories: Games, Reviews, Site Features, $2.99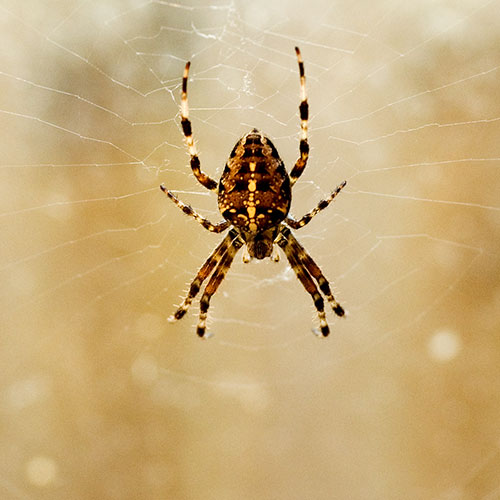 I'd say finding a great game on the App Store can be like finding a needle in a haystack. Well, I've got your needle right here - in one of the best games yet available for the iPhone and iPod touch. Spider: The Secret of Brice Manor.
This came comes highly, highly recommended. Please, go buy it now. It'll be the best $2.99 you've spent in some time.
...
Okay. Now that you've got that taken care of, you probably noticed that the game is over 50 MB, which is larger than average for an iPhone game - I'll tell you more. And hey, if you haven't clicked the BUY APP button yet, I'll still tell you about it.
Click to continue reading Spider: The Secret of Bryce Manor Review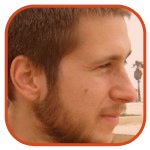 Posted by Brandon Gribin Categories: Games, New Apps, Reviews, $1.99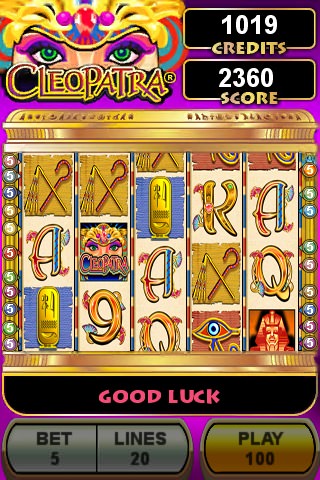 As I see it, there are three types of slots players:
People who sit for hours on end at a single machine
People who pull on a machine once, hoping for a lucky spin, as they stroll by
People who refuse to touch a machine (they just don't know they're slot players yet)
Cleopatra is the perfect iPhone and iPod touch game for the first type of slots player. And possibly a fun diversion for the other two types of players.
IGT, International Game Technology - a slot machine manufacturer, recently released Cleopatra on the iPhone and iPod touch. The app is a portable version of the video slot game that's in casinos all over the world. The iPhone and iPod touch version is a solid rendition and should be up your alley if you're looking for a slots game.
Click to continue reading Cleopatra for iPhone and iPod touch Review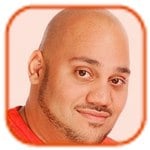 Posted by Andru Edwards Categories: Photography, Social Networking, New Apps, Reviews, $0.99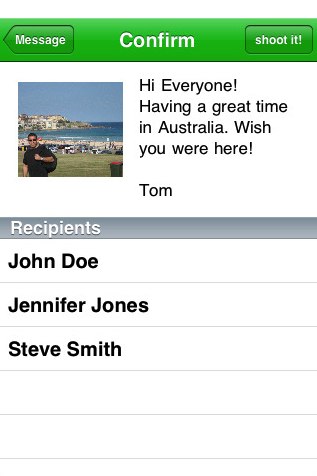 We've been beta testing the Shoot It! app for the past couple of months, and we are excited to let you guys know that it is now available for purchase in the App Store for $0.99. Why the excitement? Well, Shoot It! is one of the apps we use very regularly, and it's one of our favorite apps that we've ever used on the iPhone. So, What is Shoot It?
Shoot It! allows you to send high quality postcards to anyone in your iPhone or iPod touch Address Book, using images in your Camera Roll, or an image that you take from within the app using the iPhone camera. You can send a postcard to as many people as you like, and you also fill in a message that would be printed on the back of the photo. The end result is, as we said, a high quality 4x6 glossy postcard that has the image of your choice on the front, and your message on the back. Since you can send the message to any number of contacts, you end up with the ability to send one message to, say, twenty people, in just a minute or two.
Click to continue reading Shoot It! photo app now available in App Store
Read More

| Shoot It!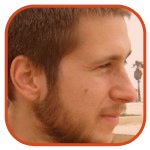 Posted by Brandon Gribin Categories: Action, Downloadable Content, Reviews, Xbox 360, Xbox Live Arcade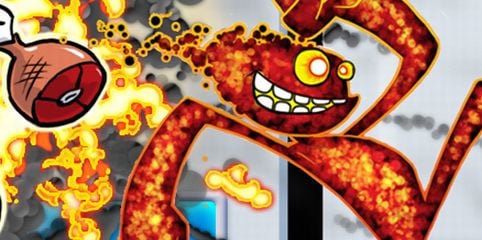 'Splosion Man, currently available for the Xbox 360 on Xbox Live Arcade, is a 2.5-D action platformer where the goal is to "splode" your way through levels.
You play as a guy who can 'splode himself - which essentially propels him into a jump. The controls are simple - A, B, X, and Y all do the same thing; yeah you guessed it, 'Splode. You can also perform wall-kicks, akin to many platformers like the more recent Mario games. Of course, instead of just kicking of a wall, you 'splode off of it.
However, the game's not so simple once you get going. The catch is that you can only 'splode three times while in the air before either coming back down to the ground or briefly sliding down a wall to recharge your 'splode-ability.
Click to continue reading 'Splosion Man Review: This game is a blast!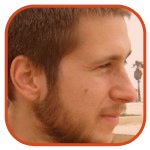 Posted by Brandon Gribin Categories: Games, Reviews, $0.99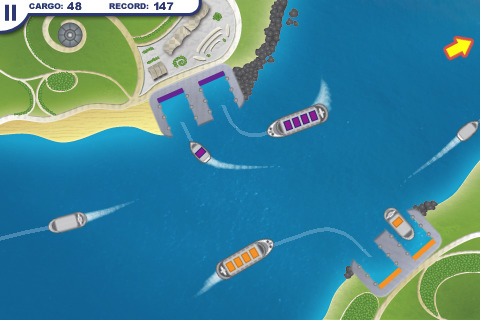 Confession: I'm hooked on Harbor Master. Sure, I've been hooked on a lot of iPhone games over the last year but Harbor Master has something to it that really keeps me constantly coming back for more.
The game's slightly similar to Flight Control - where you're tasked as an Air Traffic Controller and have to land as many planes as you can until they crash. You direct planes by drawing lines - ideally to a runway.
In Harbor Master, rather than directing planes, you're in charge of boats. Rather, boats with cargo. You draw paths for boats to dock - and wait as they unload cargo. After the cargo's unloaded, you direct the boats back off the screen into the mysterious off-screen sea. The game currently has five different levels with a new one promised every two weeks. Each level has a unique twist to it - one features pirates plotting to pillage your plunder, where you use a cannon to fend them off. In another, ships have different colored cargo that must be unloaded at different docks.
Click to continue reading Harbor Master Impressions
Read More

| Harbor Master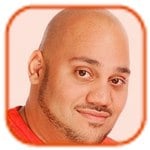 Posted by Andru Edwards Categories: Downloadable Content, Features, Microsoft, Reviews, Xbox 360, Xbox Live, Xbox Live Marketplace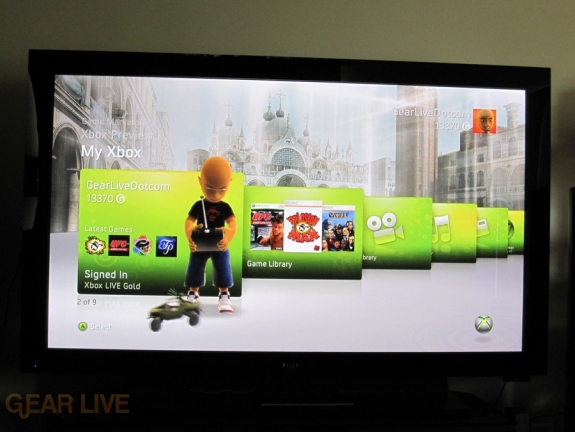 This morning, Microsoft hooked us up with an early preview of the next Xbox 360 Dashboard Update. We were able to get a look at the new Netflix features (which no longer require a PC,) the Avatar Marketplace, Game Ratings, Games on Demand, and more. While more coveted features like Twitter, Facebook, Last.fm, and Zune Marketplace won't be landing until the fall, the update is still a solid one. Here are our thoughts on the next update, which lands on your Xbox 360 on August 11 (or sooner if you apply for early access!)
Click to continue reading Hands-on with the August 11 Xbox 360 Dashboard Update

Posted by Alex Lifschitz Categories: E3, Music, PlayStation 3, Reviews, Xbox 360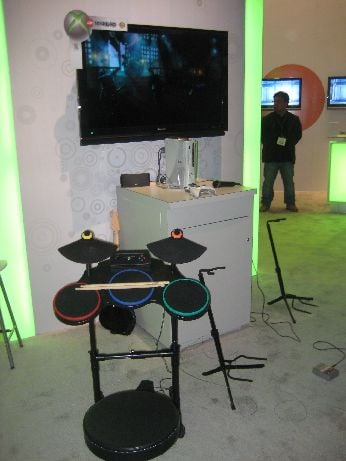 God, what a lonely-looking stand they had this game set up on. Look at that. Really?
When it comes down to brass tacks, at least to me, Rock Band and LEGO go together like peanut butter and chitin. After being revealed to discerning eyes during Dan Teasdale's GDC talk, the game has garnered some attention from puzzled, clueless journos like myself. LEGO Rock Band is a game for the little'uns, principally, tooled to a younger age demographic and given a fresh coat of paint to keep the drooling cretins jamming away on modern pop hits. So if you're coming in looking for some Pantera, you'll be disappointed. But I digress.
Hit the jump for some impressions of LEGO: Rock Band.
Click to continue reading LEGO Rock Band hands-on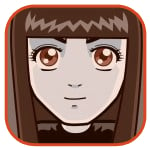 Posted by Sheila Franklin Categories: Cell Phones, Handhelds, Product Reviews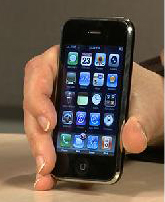 Consumer Reports says that Apple's new iPhone 3GS is still at the top of the smartphone heap in terms of multimedia, browsing, battery life, display, and navigation. The Palm Pre with WebOS, Samung Omnia, and BlackBerry Storm were close behind, however. The Pre scored higher in messaging and multitasking. CR also claims that Verizon seems to be the carrier that most believe to be the best when surveyed, but that's no big surprise.
Read More

| Consumer Reports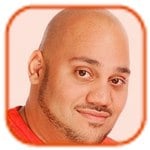 Posted by Andru Edwards Categories: Features, PC / Laptop, Product Reviews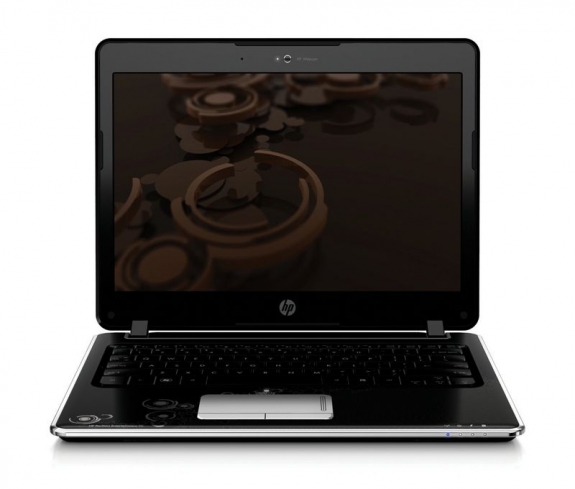 The HP Pavilion dv2 Entertainment PC aims to fit into the gap between full-featured notebook, and ultra-portable netbook. In fact, depending on your needs, the dv2 could be the best of both worlds. It's very thin, weighing just under four pounds, and packs an AMD Athlon Neo processor with 4GB RAM, Vista Home Premium 64-bit, a widescreen 12.1-inch LED-backlit display, 320GB hard drive, HDMI out, quad-mode Wi-Fi with 802.11n support, and a 5:1 media card reader. Even better? Since we are talking about full-featured notebooks, the dv2 even has an external Blu-ray drive. We've got our full review thoughts on the device, after the jump.
Click to continue reading HP Pavilion dv2 12.1-inch laptop review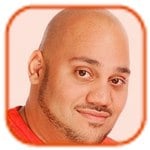 Posted by Andru Edwards Categories: Gizmatic, Short Bytes, Features, HDTV, Home Entertainment, PC / Laptop, Podcasts, Product Reviews, Video Games, Videocasts, Videos
We got our hands on the Hauppauge HD PVR 1212 personal video recorder, and we bring you a review of this unit in this episode. The Hauppage HD PVR 1212 connects to your HDTV peripherals using component cable, and then goes out to your display over component as well. It captures the video output live, and records it to a computer, which will then let you edit that video. It is fantastic at recording video game sessions in full HD resolution, as we demonstrate in the video. Take a look, and if you want one, you can pick up the Hauppauge HD PVR 1212 on Amazon.
© Gear Live Inc. – User-posted content, unless source is quoted, is licensed under a Creative Commons Public Domain License. Gear Live graphics, logos, designs, page headers, button icons, videos, articles, blogs, forums, scripts and other service names are the trademarks of Gear Live Inc.