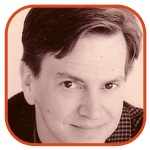 Posted by Tom Mason Categories: Editorials, Reviews,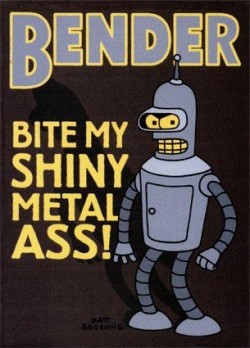 The hits just keep on coming as the comics industry starts looking like someone's old four-color punching bag. On the heels of the cutbacks at Viz Media, now comes word that DC has shuttered their CMX imprint. And now you're wondering, is this all just manga-specific or is it an early warning system for a greater industry-wide problem that we don't want to talk about because…hey! Look! The new comics are here!
But that's a question for people smarter than me to think about. I'm busy looking forward to July 22, where I'll be at the Marriott bar in San Diego navel-gazing into my second Pale Ale. Now let's read some fun stuff…
Brian Wood's DMZ, Matt Bird makes the case that Hollywood should seriously consider adapting it. "We get angry when the occupied become insurgents, but we also can't help but wonder: 'What would I do if the war came to my town?' That big, fat question needs to be vented on screen."
Click to continue reading Weekend Reading: Brian Wood, Joss Whedon, Groucho and Bob Fingerman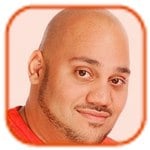 Posted by Andru Edwards Categories: Music, Portable Audio / Video, Product Reviews,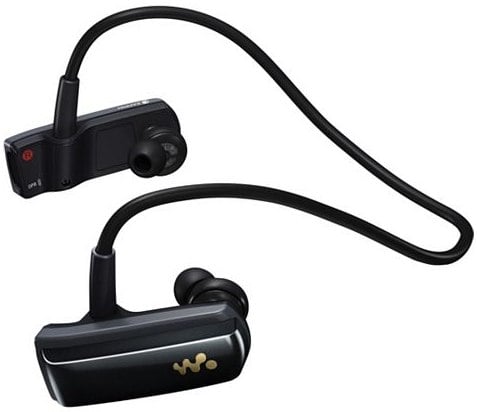 Sony has recently release the NWZ-W252 W-Series Walkman MP3 player, a fully wearable unit tailored for those that like to listen to their power song while sweating it out at the gym or on a run. The device is water resistant and lightweight, so it should obviously do well in situations where you are moving and have the potential to get wet, or rained on. We were able to get our hands on the Sony W-Series NWZ-W252 Walkman, and we put it through its paces as best we could. How does the device stack up? Read on, and we'll tell you.
Click to continue reading Sony Walkman NWZ-W252 review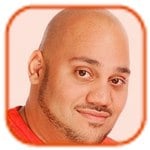 Posted by Andru Edwards Categories: Gizmatic, Short Bytes, Accessories, Features, Music, Podcasts, Videocasts, Videos,
Monster announced the DiddyBeats back at CES 2010, and the in-ear fashion headphones have finally started shipping just recently. We were able to get our hands on the DiddyBeats, which as you can see in this episode, are made to invoke a feeling of high fashion. We got the black pair, which is accented with chrome and black leather, definitely a unique look for a pair of earbuds, but really, what would you expect from the Beats by Dr. Dre line and Diddy himself? Get an up-close look at the DiddyBeats in this episode.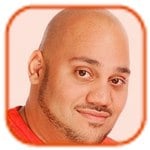 Posted by Andru Edwards Categories: Accessories, Cameras, Internet, Product Reviews, Wireless / WiFi,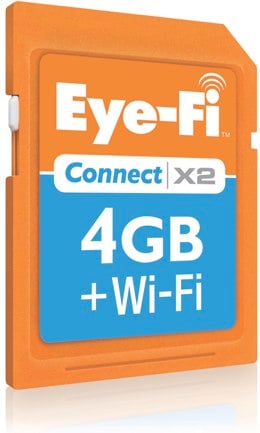 We've talked about our love of the Eye-Fi line of flash memory cards in the past, and their latest X2 line has just recently hit stores with a bunch of new features. We were able to spend a bit of time with their entry-level device, the Connect X2, to get a look at what their most basic X2 branded model can do. As it turns out, it's a great card that can do a heck of a lot. Read on to find out how a memory card with built-in WI-Fi can change the way take and share your digital photos.
First, let's cover the basics. The Eye-Fi Connect X2 is a 4GB SDHC Class 6 flash memory card with Wi-Fi built-in. If you are unfamiliar with Eye-Fi, the whole magic here is in the Wi-Fi, as it opens up possibilities that you just don't get with other SD cards. The Connect X2 can automatically upload your images and videos to your computer, either to a folder or directly into your image storage program like iPhoto and Picasa. In addition, it can also upload that content to one of more than 25 sites online—places like Flickr, Facebook, YouTube, Picasa, MySpace, and the like.
Click to continue reading Eye-Fi Connect X2 review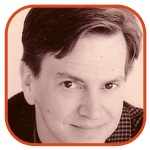 Posted by Tom Mason Categories: Editorials, Interviews, Reviews, Independent, Marvel Comics,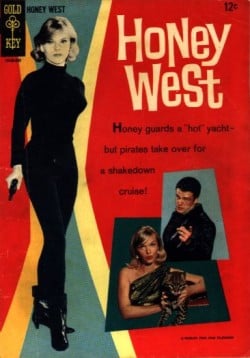 So did you see Iron Man 2 yet? Did you, huh, did you? Two things amaze me about the Iron Man franchise. One is that Robert Downey, Jr. was born to play Tony Stark. There's none of the brooding self-importance that comes with other super-hero movies - Iron Man is serious but it's also fun. The other is that in the right hands - and there are hundreds of right hands on any movie - even a second or third tier super-hero property can be turned into a good movie. If Downey, Jr. was playing Hank Pym in the Ant-Man movie, I'd be there in a minute.
Now while you're saving your money for the Iron Man 2 DVD, here are a few fun things to occupy your eyes and mouse.
Brian Hibbs: I know why people, myself included, like to talk to artists and writers because it's all so cool, but I think more interviews could be conducted with retailers since they are the comic book business. Retailer Brian Hibbs is a very smart guy - I may not always agree with him but he carries a good argument with him and he knows his business. Tom Spurgeon at Comics Reporter gets to the heart of the matter with a lengthy but hugely worthwhile interview.
Click to continue reading Weekend Reading: Iron Man, Modesty Blaise and Honey West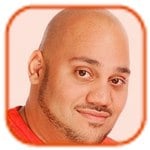 Posted by Andru Edwards Categories: Features, HDTV, Home Entertainment, Product Reviews,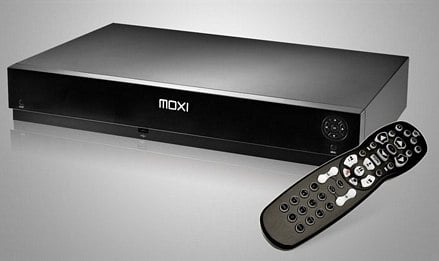 Moxi DVRs have been around for almost a decade, but chances are good that you've likely not heard of them. Moxi was originally developed by a company called Digeo, founded in 1999 and bought the rights to Moxi Digital in 2002. The company put out some cable boxes that cable companies distributed to their customers, and those that lived in those limited areas that were lucky enough to have access to Moxi HD DVRs from their cable providers generally said that they were fantastic. In December of 2008, the Moxi HD DVR was released, and it was the companies first retail product, available to anyone who had the cash to buy one. In September 2009, Digeo was purchased by ARRIS Group, which took over development of the Moxi products, from both a software and hardware perspective, and five months later, they released the product that we are reviewing today, the Moxi 3-Tuner HD DVR.
In an era where TiVo rules the mass market DVR space years after ReplayTV fizzled away, Moxi is looking to claim a piece of that pie with a box that they feel offers an experience that you can't get anywhere else, TiVo box, cable DVR, or otherwise. So, did they pull it off with the 3-Tuner HD DVR? Let's find out.
Click to continue reading Moxi 3-Tuner HD DVR review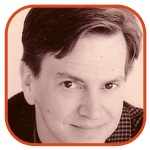 Posted by Tom Mason Categories: Editorials,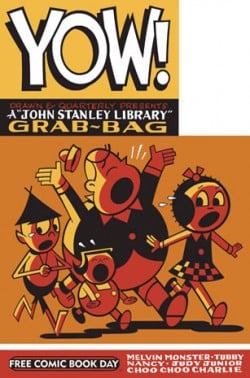 It's here! Saturday, May 1 is Free Comic Book Day! My favorite day of the year! Okay, not really my favorite day of the year, but any day you can get some free comics has to feel like an extra birthday, right? A lot of publishers are producing some great stuff to pick up, but here are the six that I'm most looking forward to:
Library of American Comics #0 (IDW)
Eisner Award-winning Editor Dean Mullaney is an old friend who does great archival work over at IDW. If he published Milton Caniff's old shopping lists I wouldn't be able to hit Amazon's "add to shopping cart" button fast enough. This special preview comic has 32 pages of excerpts from upcoming collections of Archie by Bob Montana, Secret Agent Corrigan by Al Williamson, Blondie by Chic Young, The Complete Bloom County Library by Berkeley Breathed, Rip Kirby by Alex Raymond, Polly and Her Pals by Cliff Sterrett, Dick Tracy by Chester Gould, and Little Orphan Annie by Harold Gray. This looks like a great introduction into some good old stuff.
Toy Story (Boom! Kids)
I'm biased here because I have kids and they love Sheriff Woody and Buzz Lightyear. With Toy Story 3 popping up this summer, BOOM Kids! is ready to hand out some all-new adventures by Jesse Blaze Snider and Nathan Watson. I'm in because I already get the regular comics and their other Pixar stuff, so I'm a little OCD about this.
Click to continue reading Free Comic Book Day: John Stanley, Jim Shooter And The Last Airbender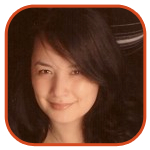 Posted by Veronica Santiago Categories: Paramount, Action, Adaptation, Adventure, Science Fiction, Sequels, Upcoming Releases,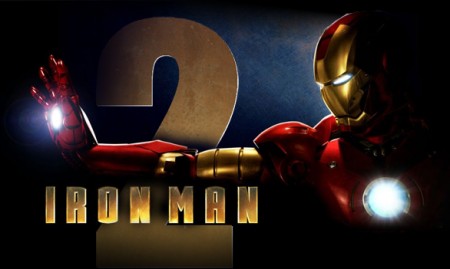 While most have you probably decided months ago what you'll be doing on May 7, there are some who may still be on the fence.
Should you be buying tickets to Iron Man 2 in advance? Or will the movie disappoint like many other blockbuster sequels out there? Here are some of the early reviews:
Hollywood Reporter: "Everything fun and terrific about Iron Man, a mere two years ago, has vanished with its sequel. In its place, Iron Man 2 has substituted noise, confusion, multiple villains, irrelevant stunts and misguided story lines. A film series that started out with critical and commercial success will have to settle for only the latter with this sequel."
Click to continue reading Early Reviews for Iron Man 2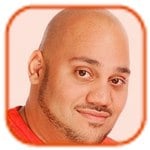 Posted by Andru Edwards Categories: Accessories, Features, Handhelds, Hot Deals, Product Reviews,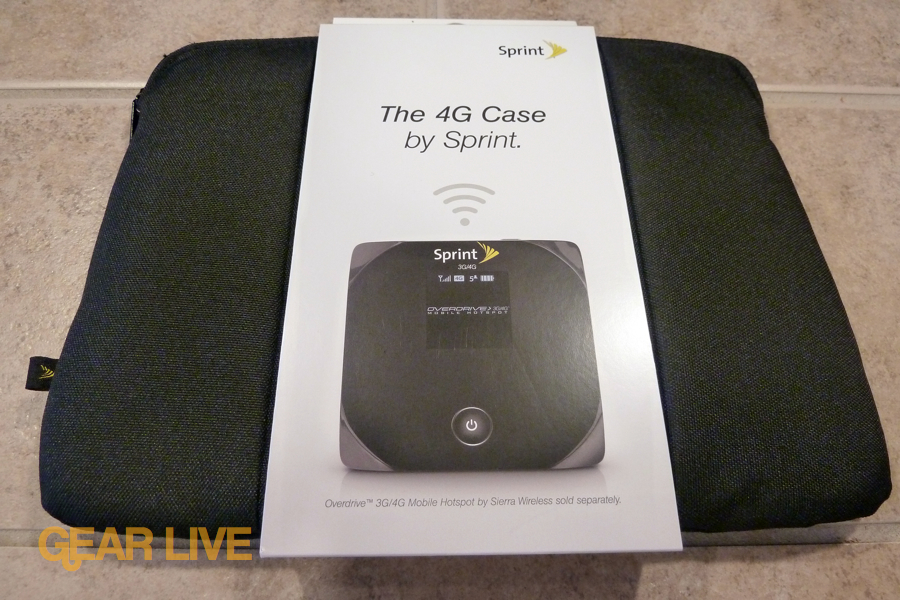 Update: Check out our Sprint 4G Case video review as well!
A few days ago, we applauded Sprint for the way they were promoting their 4G service in conjunction with the launch of the iPad with their Sprint 4G Case. Obviously marketed towards the iPad buyers to get them to choose using a Sprint Overdrive 4G device rather than AT&T's 3G plan, Sprint teamed up with Best Buy to give these cases away for free to anyone who'd purchase an Overdrive mobile hotspot at a participating Best Buy location.
Since we are in a 4G-enabled area, we figured we'd head on over to Best Buy to see if we couldn't finagle one of the Sprint 4G Cases from the store. We weren't going to be buying an Overdrive hotspot (we already have one,) but we were willing to just pay for one if that's what needed to happen. The first surprise came when Best Buy told us that we certainly could just buy one outright, and that it would cost us a full $0.01. A penny. For an iPad case! We gladly paid for it, and were on our way.
Now, I didn't recall exactly what the case that was advertised from Sprint looked like, but we did immediately think "Huh, this feels kinda cheap - I thought it would be better than this." When I got back, I took a look at the Sprint 4G Case promo again, and it was obvious - the case that Sprint is promoting on the site is not the same case that you will actually receive at Best Buy.
Update: Looks like a couple of people have tracked down the folio version of the case. We did some more calling around this morning to a total of 6 participating Best Buy locations, and none of them had a clue about the folio—however, they're out there somewhere. We recommend calling up your local Best Buy before heading over, to make sure they've got the one you want in stock!
Click to continue reading Sprint 4G Case for iPad review
Gallery: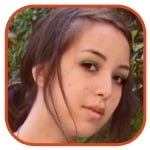 Posted by Robin Paulson Categories: Movies, Reviews, Marvel Comics,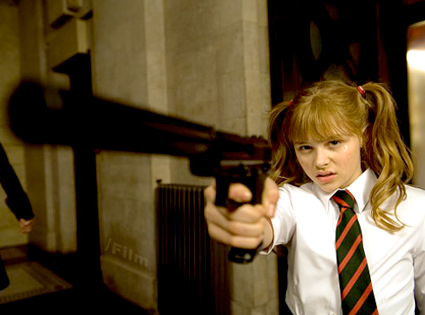 UPDATE: According to THR, Kick-Ass did take the top rank at the box office, despite early Sunday estimates stating otherwise.
Matthew Vaughn's film adaptation of Kick-Ass contains plenty of good, geeky fun: nerds loving comics; Nicolas Cage channeling Adam West; and an adorable 12 year-old girl slicing and dicing grown men four times her size. Why did How to Train Your Dragon seriously beat this comic book movie down to second place at the box office?
Initially, I was ready to leave (without even finishing my popcorn, mind you!) the theater when I had seen how far the film strayed from the comic; however, I decided to give it a chance and left the theater quite pleased with my final decision. Despite all the alterations, the adaptation was a good time packed with Easter eggs that filled my nerdish heart's desire. Besides, everyone went nuts over this at last year's Comic-Con, right?
Click to continue reading Kick-Ass Pleased Fans, Underperformed at Box Office
Read More

| The Wrap

© Gear Live Inc. – User-posted content, unless source is quoted, is licensed under a Creative Commons Public Domain License. Gear Live graphics, logos, designs, page headers, button icons, videos, articles, blogs, forums, scripts and other service names are the trademarks of Gear Live Inc.