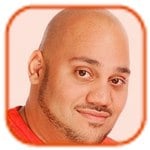 Posted by Andru Edwards Categories: Gizmatic, Apple, Design, Features, Home Entertainment, PC / Laptop, Podcasts, Videocasts, Videos,
With the newly redesigned unibody Mac mini, it appears that Apple is trying to bring the best of the original Mac mini and the current Apple TV together to make a more formidable machine. After all, the Mac mini is now the only Apple Mac computer that sports a built-in HDMI port, perfect for connecting it to your home theater. In this episode we compare the look and build of the new Mac mini, the original Mac mini, and the Apple TV.
You can pick up the unibody Mac mini at Apple now.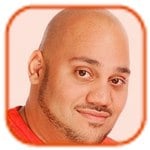 Posted by Andru Edwards Categories: High Score, Design, Features, Microsoft, Podcasts, Video Games, Videocasts, Videos,
When Microsoft announced the new Xbox 360 S at E3 2010, there were more questions than answers. Why release a new console? Is it just slimmer than the original Xbox 360? Should current Xbox 360 owners upgrade to the newer model? Well, we were able to get our hands on the new slim Xbox 360, and we aim to answer all those questions in this episode. We compare the new Xbox 360 up against the original model and run down all the various changes in the external appearance, the back panel connectors, and some of the internals. If you have anymore questions about the new model after viewing, just drop them in the comments.
You can pick up the Xbox 360 S at Amazon now.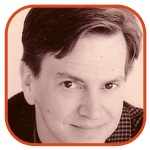 Posted by Tom Mason Categories: Editorials, Movies, Reviews, DC Comics, Marvel Comics,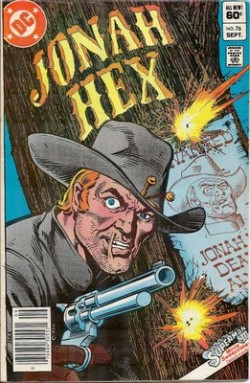 Well, I reckon it was bound t'happen, pardners. Jonah Hex has opened to just a $5 million weekend, meaning that it's officially been labeled a bomb. Too bad. Jonah was – and is – an iconic comic book property, the creation of John Albano and Tony DeZuniga. Maybe the filmmakers should've gone with a more traditional western approach like The Outlaw Josey Wales or 3:10 From Yuma instead of the steampunkian world of The Wild Wild West movie? Who's to say what would've worked, but the new one sure doesn't.
The problem now is that because Jonah Hex is based on a comic book (not a graphic novel as some lazy reporters simply retype) – but one that none of the general public has heard of before – it'll get tagged as a comic book movie, and worse, a failed comic book movie. And finger wagging along the lines of "is the comic book movie fad finally over" will start appearing as breathless know-it-all headlines in newspapers no one reads anymore.
Click to continue reading Jonah Hex And The Lost Weekend
Read More

| Deadline Hollywood Daily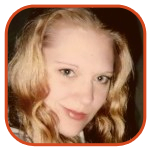 Posted by K.C. Morgan Categories: Comedy, Prime Time, Cable, Gossip, Video,
TV Land's highly-promoted comedy, Hot in Cleveland, premiered Wednesday night. The series has Betty White's huge popularity, three more very respectable female comedy stars, and a gigantic marketing budget behind it. But did it deliver true TV heat?
The opening scene of the pilot introduced viewers to three great-looking, stylish women: Wendie Malick's Victoria Chase, a former daytime TV star; Jane Leeves as Joy Scroggs, the "eyebrow queen of Beverly Hills" and Valerie Bertinelli's Melanie Moretti, book author.
The sequence began with a series of predictable, female-oriented jokes - age and looks, mainly - but Wendie Malick's delivery made the scene more believable. The setup: three best friends going to Paris together for a couple of weeks of fun. They traded quips until Melanie (Bertinelli) had an unfortunate run-in on the airplane with her ex-husband, on his way to Paris with his new fiancée. More melodrama ensued when the plane ride became increasingly turbulent. As they began careening toward certain death, Victoria vowed to stop being vain, Melanie to stop being afraid and Joy to stop complaining. The plane landed safely in Cleveland, and that's when the show really began.
Click to continue reading Review: Hot in Cleveland a Little Lukewarm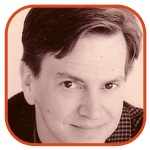 Posted by Tom Mason Categories: Editorials, Reviews, DC Comics, Image Comics, Marvel Comics,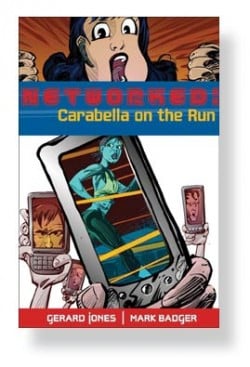 To create the Ultraverse, Chris Ulm convinced seven comic book creators to meet him and Malibu's editorial staff in Scottsdale, Arizona back in September 1992. Malibu Comics' Ultraverse flew into print in June 1993, led by those seven: Mike W. Barr, Steve Englehart, Steve Gerber, James Hudnall, Gerard Jones, James Robinson and Len Strazewski.
Click to continue reading Ultraverse: Checking In With The Founders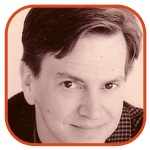 Posted by Tom Mason Categories: Conventions, Editorials, Interviews, Movies, Reviews, Television, Independent,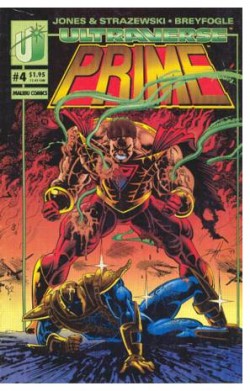 Comic Con International in San Diego is closer than you think. Years ago, I started compiling my own list of convention secrets starting with a great place to go to the bathroom that's tucked away in a corner, just minutes from the convention floor, and no one seems to know about it. Then I read the list compiled by Tom Spurgeon at The Comics Reporter and I am ashamed of my own ineptitude. If you're going to the con this summer, you need to read Tom's list of 135 tips.
After you've finished reading Tom's tips, here are a few other links to brighten your weekend…
Want To Be A Writer?: Of course you do. Who doesn't? Step into any cocktail party or backyard barbecue and it's full of people bursting with ideas, if only they can find someone who could take a few minutes to write it all down for them. The real trick is finding places that might be interested in publishing something once it's all written down. If you feel like writing some stuff down, John Scalzi (the Hugo Award-winning sf author) and Wil Wheaton (yes, that Wil Wheaton) have joined forces to create a writing contest that's win-win-win for all. Maybe even you.
Click to continue reading Weekend Reading: Comic Con International, Tom Peyer, Ultraverse and Paul Cornell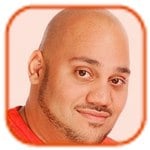 Posted by Andru Edwards Categories: Apple, Cell Phones, Handhelds, Household, Product Reviews,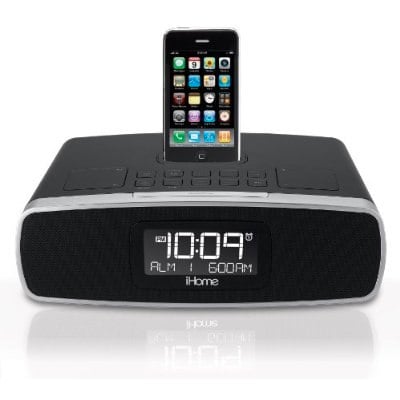 iHome has been synonymous with iPod and iPhone alarm clocks for years now, and they recently released their new iP90 dual alarm clock system for the Apple devices. If you're an owner of an iPhone or iPod and you are looking for your next clock radio, should the iP90 be your next purchase? At $99.99 (or $85.30 on Amazon) it isn't an impulse buy. Journey with us as we review the iHome iP90 after the break for our thoughts.
Click to continue reading iHome iP90 iPhone and iPod Dual Alarm Clock review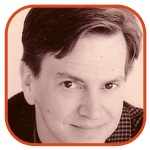 Posted by Tom Mason Categories: Editorials, Reviews, Independent,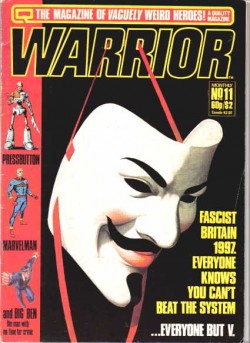 Numerous replaces reported it and then the founding editor confirmed it. The British comics magazine, Comics International, has ceased to be. I've read a lot of comic book magazines over the years, from The Comics Buyer's Guide and The Comics Journal to Wizard and Hero Illustrated. My favorite of all of them was Comics International, which was founded by Dez Skinn and under his guidance ran for 200 issues.
Dez was no stranger to comics before CI – he worked on the magazines Doctor Who Weekly and House of Hammer and founded his own company, Quality Communications. From there he launched the acclaimed Warrior magazine which featured the revival of Marvelman/Miracleman as well as the original V For Vendetta. He started CI back in 1990.
Click to continue reading Comics International: R.I.P.
Read More

| Dez Skinn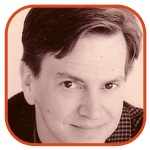 Posted by Tom Mason Categories: Editorials, DC Comics, Independent, Marvel Comics, Viz Media,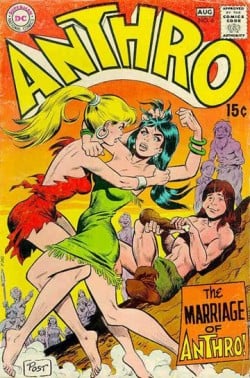 Happy holiday weekend for those of us in the US who love a long weekend, some grilled meat and a cold Pabst Blue Ribbon. And since there's no football game, you can spend that extra time surfing the internet. Here are some links to fill the game-less void:
Vertical: Given the significant changes at manga publishers Viz (massive layoffs) and CMX (DC shuttered the division), it's interesting to read about someone with a little different take on events. Rod Lott at Bookgasm has a chat with Ed Chavez at Vertical (publishers of Osamu Tezuka's Black Jack, among other things). "While I will always say there is plenty of grade-A material to license from Japan available, access to those properties has become quite limited over the last three to four years. I find it curious that this lack of competition has occurred during the recent decline of the U.S. manga market."
Steve Perry: The death of the Thundercats and Timespirits writer is just about the saddest way for a comic book creator to go. Johnny Bacardi exchanged correspondence with him recently, but I don't want to spoil his story, except to say that it's one you'll want to read.
Click to continue reading Weekend Reading: Vertical, Fantastic Four, Cowboys & Aliens and Lost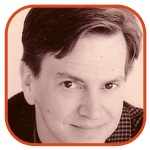 Posted by Tom Mason Categories: Editorials, DC Comics,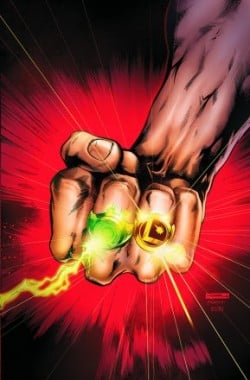 When it was announced that Paul Levitz would be leaving his position as President and Publisher of DC Comics and transitioning to writing comic books again, I thought it was a little weird. Kind of like the CEO of General Motors leaving the executive suite because he really wanted to tighten bolts down on the assembly line.
At least DC appears to be making a big deal about Paul's move by launching his return with the Legion of Super-Heroes #1, so he's not taking over some book that's already in decline. I've met Paul a bunch of times. We've chatted at con parties and had lunch and dinner together several times, especially when he was negotiating to buy Malibu Comics. I've even pitched him a couple of times in the past when he would visit the Warner Bros. lot in Burbank.
He has a lot of great industry facts and anecdotes in his head - we spent one lunch talking about paper trends and availability five years down the road (he kept track) as well as sales trends for comics during the various economic downturns over the industry's history (he kept track). Since the guy was almost my boss, and he probably paid for some if not all of those meals, I have a pro-Levitz bias.
Click to continue reading Paul Levitz: The Legion Of Super-Heroes #1
© Gear Live Inc. – User-posted content, unless source is quoted, is licensed under a Creative Commons Public Domain License. Gear Live graphics, logos, designs, page headers, button icons, videos, articles, blogs, forums, scripts and other service names are the trademarks of Gear Live Inc.