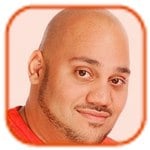 Posted by Andru Edwards Categories: Features, Handhelds, Product Reviews, Wireless / WiFi,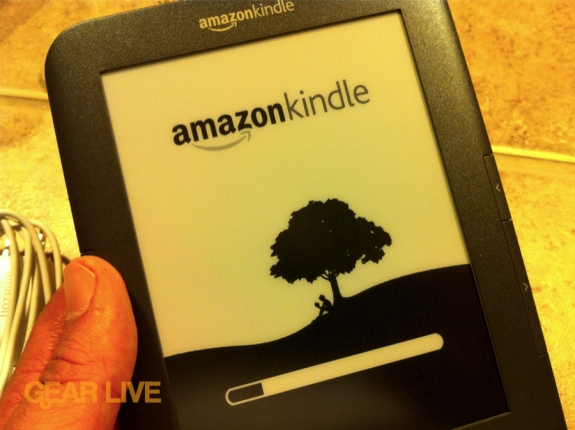 With the release of the iPad, many started writing off dedicated eBook readers like the Kindle and the nook, saying there was no place for devices that were dedicated to doing just one task when there are more powerful devices that can do the task just as well, while also meeting a myriad of other needs. Sure, in theory, that sounds about right; but you have have to take things like price into account. With the third generation Kindle, Amazon decided they'd rethink the price structure for the Kindle eBook reader, while also revamping the design a bit. Rather than going full color like many were hoping for, Amazon instead made the decision to try and make the best eBook reader on the market, and to sell it at an extremely competitive price. They announced the third gen Kindle a month ago, and it has finally started arriving on the doorsteps of eager buyer. So, how'd they do? Read on for our full review.
Click to continue reading Amazon Kindle 3 review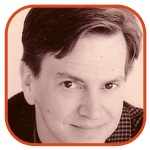 Posted by Tom Mason Categories: Conventions, Editorials, Interviews, Reviews, Television, Independent,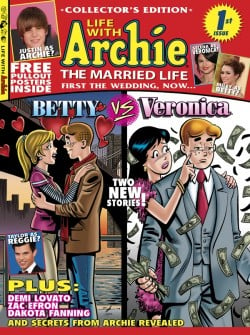 Welcome to the back to school edition of Weekend Reading. Here are a few things better than homework, unless your homework includes classes at MoCCA.
Everything's Archie: Norm Breyfogle is interviewed by Matthew Price over at NewsOK. The subject? Archie and the gang at Riverdale.
George R.R. Martin: You know what's coming up in November, back in print after a decade? Wild Cards 1, expanded with new stuff.
Witchblade: Author Paul Bishop has a favorite Forgotten Book. It's the Witchblade tie-in novels based on the short-lived TV series with Yancy Butler that was based on the Top Cow comic book without Yancy Butler.
Batman Under the Red Hood: SF Signal has a review of the just-released DVD.
Donald E. Westlake: Whether writing under his own name or his many pseudonyms, Westlake is one of my favorite crime-and-caper writers.
Click to continue reading Weekend Reading: Breyfogle, Batman, Whedon & Wild Cards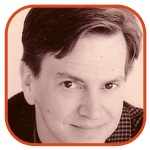 Posted by Tom Mason Categories: Reviews, Independent,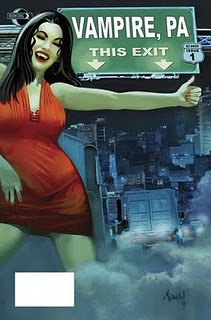 "I finally had the guts to ask Dee-Dee out, but only after she saw me drive a stake through the heart of a vampire."
That's Dean Marklin, vampire hunter in suburban Pittsburgh, the star of Vampire, PA, the new 3-issue mini-series from Moonstone. The series is created and written by J. C. Vaughn and illustrated by Brendon and Brian Fraim. Dean's found himself in the middle of two warring factions of vampires, and one of the vampires, Jocelyn, may be trying to play him for a sucker. Dean's already killed her once and he may have to do it again.
This "Fistful of Dollars with vampires" set-up delivers the goods, in large part because of the characters. Dean treats his nighttime vampire hunting as a job – a thing that has to be done to clean up his hometown. He goes about it with precision and good-natured humor, and drags along his friend Scuba Dave and girlfriend Dee-Dee. And, except for the wooden stakes and Super-Soakers filled with holy water, he's got a normal life – he'd like to get married and re-open the town's aging movie theater. He's not some super-human guy either – he's simply doing the best he can to rid his town of these creatures and is still learning as he goes.
Click to continue reading Vampire PA: J. C. Vaughn, Brendon & Brian Fraim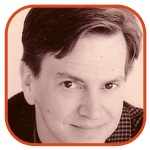 Posted by Tom Mason Categories: Editorials, Interviews, Movies, Reviews, Television, Independent,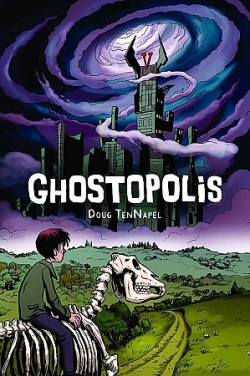 If you want to know where the future of TV and games is headed, check out this piece at Gaming Business Review by my old buddy Chris Ulm. A co-creator of Rune, co-founder of the Ultraverse (it was his idea), and now the CEO of Appy Entertainment, he thinks a lot about those kinds of things.
This'll get you started: "The living room right now is a no-man's land of standards and cables, universally poor and inconsistent user interfaces, huge numbers of channels, multiple boxes of hardware, hated cable companies, and multiple video game systems, each with its own proprietary hardware and expensive software."
Scott Pilgrim: John Scalzi explains the failure of Edgar Wright's movie in terms we can all understand: the value of nerd-love.
The Cleveland Show: Tom Spurgeon's brother interviews voice actor Kevin Michael Richardson, the voice of Cleveland Jr. and countless other characters.
Click to continue reading Weekend Reading: App TV, Scott Pilgrim, Scooby-Doo and Brian Keene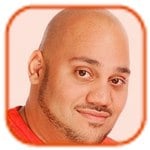 Posted by Andru Edwards Categories: Accessories, Apple, Features, PC / Laptop, Product Reviews,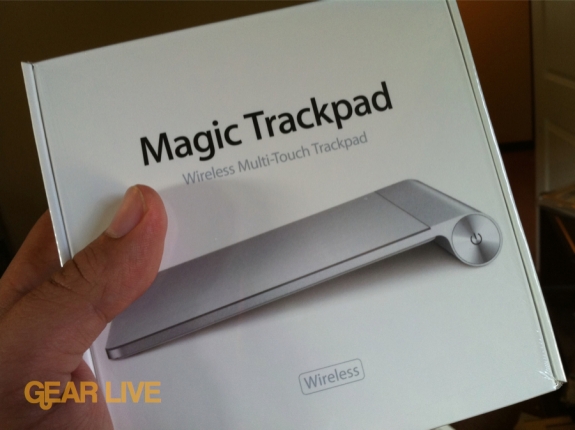 Apple's Magic Trackpad is an interesting, although not unexpected, move for the company. For a company that seems to have invested in multitouch as the core foundation of its future, it only makes sense that they'd want to bring it over to the desktop rather than relegating it to their iOS devices and notebooks only. In its simplest description, the Magic Trackpad is a laptop trackpad that you use with your desktop Mac. The question is, is it any good? Is it more awkward to use than the natural trackpad on a Mac notebook? Even more importantly, can it (and should it) replace your mouse? We've been using the Magic Trackpad for a couple of weeks, and we've got some answers for you. Read on for our full review!
Click to continue reading Magic Trackpad review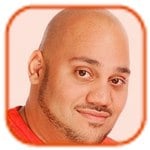 Posted by Andru Edwards Categories: Accessories, Apple, Handhelds, Product Reviews,
.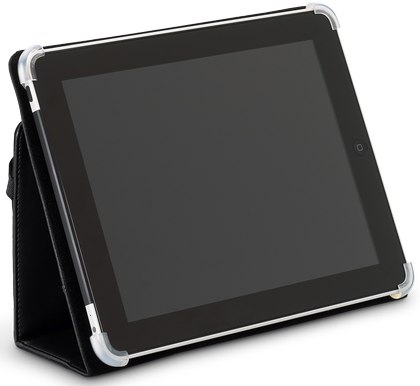 The interesting thing about the iPad is that so many people use it in so many different ways, that there are a myriad of different case designs available. For us, we like a case that doubles as both a low stand for typing, and an upright stand for viewing video content. That's why we generally liked the Apple iPad Case (see our Apple iPad Case video review) that the company released alongside their tablet. The folks over at Cyber Acoustics thought they could improve upon Apple's take on the case stand with their iCover Leather iPad Cover/Case (IC-1000BK) accessory. It's leather for starters, which is a nice touch, but is it worth it? Our thoughts after the break.
Click to continue reading Cyber Acoustics IC-1000BK iPad case stand review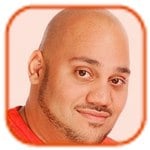 Posted by Andru Edwards Categories: Gizmatic, Apple, Features, Handhelds, Podcasts, Software, Videocasts, Videos,
We visit the Monster Costume offices to get a look at their awesome new iPad app, Bartleby's Book of Buttons Vol. 1: The Far Away Land. Aimed at children and parents, Bartleby is a new take on what a book can be when you have the power of the iPad and its multitouch screen at your disposal. Rather than focusing on pages, the book focuses on interaction with the story, character, and elements.
We also chat about the potential future of interactive books in general, and where Monster Costume sees that they can take their publishing platform in the future.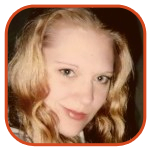 Posted by K.C. Morgan Categories: Food & Home, Prime Time, Reality, FOX, Gossip,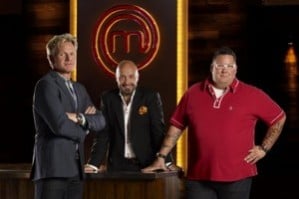 FOX premiered its third show featuring Gordon Ramsay, MasterChef, Tuesday night. The series had a strong lead-in: Ramsay's first FOX show, Hell's Kitchen. He's the chef known for his tough exterior and passionate, some might say vulgar, insults. Ramsay routinely screams in the faces of the chefs under his tutelage on Hell's Kitchen - so fans were no doubt expecting to see a tough, fiery chef during the MasterChef premiere.
What they got was a gentler, kinder Gordon Ramsay. He slipped into the role of motivator for MasterChef, sitting at the head of a panel of three judges (the other two are tough-as-nails restaurateur Joe Bastianich and four-star chef Graham Elliot). Talented home cooks came before the panel to present their dishes. Some dishes were met with disdain, but Ramsay didn't scream "donkey" at a single contestant. He dispensed hugs, smiles and encouragement with ease - far removed from the furious chef mien he wears for Hell's Kitchen, which aired the same night.
Click to continue reading MasterChef Review: Gordon Ramsay Displays a Softer Side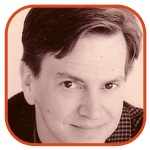 Posted by Tom Mason Categories: Conventions, Editorials, Movies, Television, DC Comics,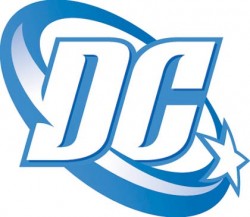 Apparently, there's some kind of comic book thing going on in San Diego. I hope enough people show up and it catches on. I never get tired of hearing jokes like that!
The talk of the convention – or I should say one of the talks of the convention – is that DC is getting ready to make the move to the West Coast where its big daddy Warner Bros. is located. It makes a lot of sense, from a dollars-and-cents pov. You can get a lot done faster if your comic book resources are right next door to your movie resources and you don't have to fly everyone out for meetings or Skype 10 times a day. More importantly, if DC's on the Warner lot or in a building that Warner is already paying for, they could eliminate the overhead on their NY offices (which could be a huge annual chunk of bucks). And since corporations routinely operate this way, it'd be a sneaky way to have mass layoffs of the people who can't or won't go and get rid of any entrenched deadwood that'd be too hard to dismiss without cause.
Click to continue reading Weekend Reading: Comic Con International, Gene Colan and The Inferior Five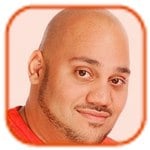 Posted by Andru Edwards Categories: Gizmatic, Accessories, Apple, Cell Phones, Features, Podcasts, Videocasts, Videos,
When the iPhone 4 launched, there was a rush and quick shortage of the iPhone 4 Bumper Case. When Apple announced the cases, there were five colors announced (black, white, orange, blue, green, and pink,) but when the device launched, only the black case was available. The other colors are still super-hard to find, and currently have a three-week wait time when ordering them from the Apple Store. We were able to get our hands on the orange Bumper Case, and give you a quick video showing it off. Oh, and yes, we put it on backwards.
You can pick up an iPhone 4 Bumper Case from Apple for $29.
© Gear Live Inc. – User-posted content, unless source is quoted, is licensed under a Creative Commons Public Domain License. Gear Live graphics, logos, designs, page headers, button icons, videos, articles, blogs, forums, scripts and other service names are the trademarks of Gear Live Inc.