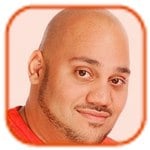 Posted by Andru Edwards Categories: Features, HDTV, Home Entertainment, Product Reviews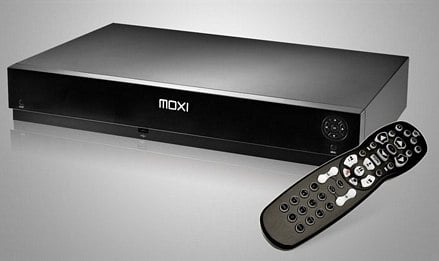 Moxi DVRs have been around for almost a decade, but chances are good that you've likely not heard of them. Moxi was originally developed by a company called Digeo, founded in 1999 and bought the rights to Moxi Digital in 2002. The company put out some cable boxes that cable companies distributed to their customers, and those that lived in those limited areas that were lucky enough to have access to Moxi HD DVRs from their cable providers generally said that they were fantastic. In December of 2008, the Moxi HD DVR was released, and it was the companies first retail product, available to anyone who had the cash to buy one. In September 2009, Digeo was purchased by ARRIS Group, which took over development of the Moxi products, from both a software and hardware perspective, and five months later, they released the product that we are reviewing today, the Moxi 3-Tuner HD DVR.
In an era where TiVo rules the mass market DVR space years after ReplayTV fizzled away, Moxi is looking to claim a piece of that pie with a box that they feel offers an experience that you can't get anywhere else, TiVo box, cable DVR, or otherwise. So, did they pull it off with the 3-Tuner HD DVR? Let's find out.
Click to continue reading Moxi 3-Tuner HD DVR review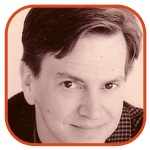 Posted by Tom Mason Categories: Editorials
It's here! Saturday, May 1 is Free Comic Book Day! My favorite day of the year! Okay, not really my favorite day of the year, but any day you can get some free comics has to feel like an extra birthday, right? A lot of publishers are producing some great stuff to pick up, but here are the six that I'm most looking forward to:
Library of American Comics #0 (IDW)
Eisner Award-winning Editor Dean Mullaney is an old friend who does great archival work over at IDW. If he published Milton Caniff's old shopping lists I wouldn't be able to hit Amazon's "add to shopping cart" button fast enough. This special preview comic has 32 pages of excerpts from upcoming collections of Archie by Bob Montana, Secret Agent Corrigan by Al Williamson, Blondie by Chic Young, The Complete Bloom County Library by Berkeley Breathed, Rip Kirby by Alex Raymond, Polly and Her Pals by Cliff Sterrett, Dick Tracy by Chester Gould, and Little Orphan Annie by Harold Gray. This looks like a great introduction into some good old stuff.
Toy Story (Boom! Kids)
I'm biased here because I have kids and they love Sheriff Woody and Buzz Lightyear. With Toy Story 3 popping up this summer, BOOM Kids! is ready to hand out some all-new adventures by Jesse Blaze Snider and Nathan Watson. I'm in because I already get the regular comics and their other Pixar stuff, so I'm a little OCD about this.
Click to continue reading Free Comic Book Day: John Stanley, Jim Shooter And The Last Airbender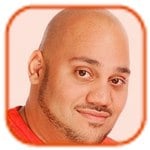 Posted by Andru Edwards Categories: Accessories, Features, Handhelds, Hot Deals, Product Reviews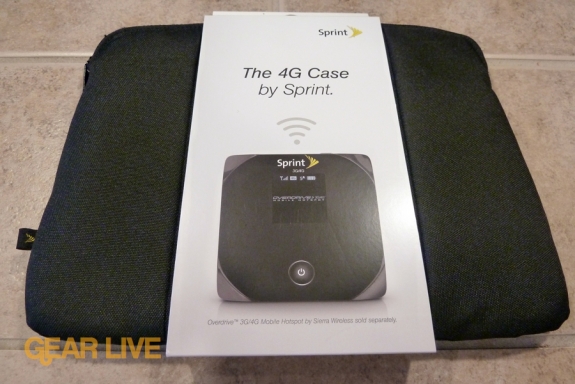 Update: Check out our Sprint 4G Case video review as well!
A few days ago, we applauded Sprint for the way they were promoting their 4G service in conjunction with the launch of the iPad with their Sprint 4G Case. Obviously marketed towards the iPad buyers to get them to choose using a Sprint Overdrive 4G device rather than AT&T's 3G plan, Sprint teamed up with Best Buy to give these cases away for free to anyone who'd purchase an Overdrive mobile hotspot at a participating Best Buy location.
Since we are in a 4G-enabled area, we figured we'd head on over to Best Buy to see if we couldn't finagle one of the Sprint 4G Cases from the store. We weren't going to be buying an Overdrive hotspot (we already have one,) but we were willing to just pay for one if that's what needed to happen. The first surprise came when Best Buy told us that we certainly could just buy one outright, and that it would cost us a full $0.01. A penny. For an iPad case! We gladly paid for it, and were on our way.
Now, I didn't recall exactly what the case that was advertised from Sprint looked like, but we did immediately think "Huh, this feels kinda cheap - I thought it would be better than this." When I got back, I took a look at the Sprint 4G Case promo again, and it was obvious - the case that Sprint is promoting on the site is not the same case that you will actually receive at Best Buy.
Update: Looks like a couple of people have tracked down the folio version of the case. We did some more calling around this morning to a total of 6 participating Best Buy locations, and none of them had a clue about the folio—however, they're out there somewhere. We recommend calling up your local Best Buy before heading over, to make sure they've got the one you want in stock!
Click to continue reading Sprint 4G Case for iPad review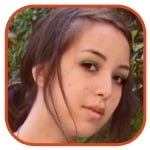 Posted by Robin Paulson Categories: Movies, Reviews, Marvel Comics
UPDATE: According to THR, Kick-Ass did take the top rank at the box office, despite early Sunday estimates stating otherwise.
Matthew Vaughn's film adaptation of Kick-Ass contains plenty of good, geeky fun: nerds loving comics; Nicolas Cage channeling Adam West; and an adorable 12 year-old girl slicing and dicing grown men four times her size. Why did How to Train Your Dragon seriously beat this comic book movie down to second place at the box office?
Initially, I was ready to leave (without even finishing my popcorn, mind you!) the theater when I had seen how far the film strayed from the comic; however, I decided to give it a chance and left the theater quite pleased with my final decision. Despite all the alterations, the adaptation was a good time packed with Easter eggs that filled my nerdish heart's desire. Besides, everyone went nuts over this at last year's Comic-Con, right?
Click to continue reading Kick-Ass Pleased Fans, Underperformed at Box Office
Read More

| The Wrap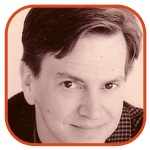 Posted by Tom Mason Categories: Interviews
So your flight across the Atlantic was canceled due to volcano, and you're stuck at home with just your computer. Why not click a few links and find out how a New Yorker cartoonist kept a diary of sexual conquests, how John Scalzi is rebooting Little Fuzzy, and Shary Flenniken tackles Alcott?
The Addams Family Man: Charles Addams, creator of The Addams Family which began as a series of cartoons in The New Yorker, became a 1960s TV series, then a couple of movies, and now a critically-reviled Broadway musical, is the subject of a detailed biography. Cartoonist Edward Sorel has a review that also chronicles some of the hot chicks of the era who hooked up with the cartoonist, including Veronica Lake and JFK's wife. That's right, a cartoonist got to shag Veronica Lake, and even kept a diary entry about it.
Danger Ace: Yes, you could be reading Brightest Day or Nemesis right now, but you should really try the online comic from Chad Bowers and Carl Yonder.
Click to continue reading Weekend Reading: Addams Family, Little Fuzzy, Danger Ace and Louisa May Alcott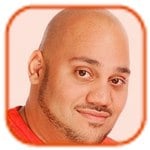 Posted by Andru Edwards Categories: Full Episodes, Gizmatic, Apple, Features, Handhelds, Podcasts, Videocasts, Videos
So, we've already hit you with our in-depth iPad review when the device launched, but many asked for a video review as well, so here you are! In this episode of Bleeding Edge TV, we give you our thoughts on the iPad, we show you some of the new visual touches that you'll find on the device that aren't present on the iPhone or iPod touch, and we give you a look at a bunch of the iPad apps that we've been enjoying. Even better, we also show you Apple's official iPad case, and the iPad dock as well. Take a look at the video, and see what you think. Let us know if you have any iPad questions that you'd like us to address in the comments.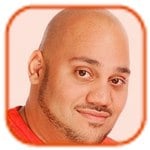 Posted by Andru Edwards Categories: Apple, Features, Handhelds, Product Reviews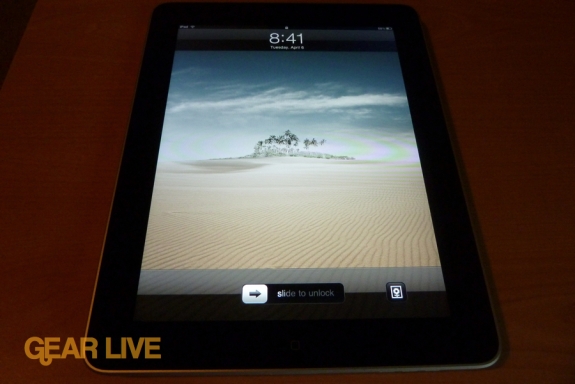 When Apple finally revealed the iPad to the world back at their January 27th event, it was a long time coming for many an Apple fan. After almost three years with the iPhone around, everyone figured it was time for Apple to unleash a full-sized, proper tablet. However, time and time again the rumor mill was incorrect, as Apple Event after Apple Event came and went with nary a mention of a tablet device. So when the announcement finally came, and when pre-orders finally were being taken, many prepped to grab the iPad on day one. That day came on April 3 with the launch of the Wi-Fi iPad in the United States, which you can now purchase at the Apple Online Store.
The hype has been off the charts, so let's step back for a minute and examine this thing. The iPad sits somewhere between the iPhone juggernaut and the ridiculously popular MacBook. Many have said that it is simply a "big iPod touch" and nothing more. Apple has called it "magical and revolutionary." Who's right?
We bring you the answers in our review, so hit that read link and follow along as we delve into the iPad.
Click to continue reading iPad review: An in-depth look at the Apple tablet

Posted by Alex Lifschitz Categories: Features, PlayStation 3, Reviews, Sony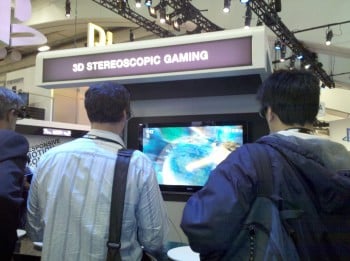 3D was a fad that died a well-deserved death during the 90s. Of course, the flame was kept alive by evil, evil hipsters who swapped between polarized lenses and shutter shades for a while, but only recently has it come back in a big way (thanks to new glasses, new technology, and the ability for us as a culture to forgive transgressions for existing as fads before being properly implemented.)
Sony is apparently on board with the 3D revival, and they had a bunch of games and TVs showing off their 3D technology at the GDC. Hit the jump for our hands-on impressions.
Click to continue reading Hands-On with Sony's PS3 3D Games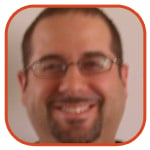 Posted by David Torres Categories: Reviews, Marvel Comics
Rating: *** 1/2*
Marvel Comics' Siege continues this week with issue two of the four part mini-series. The issue returns to the scene of the battle in Oklahoma where Norman Osborn, HAMMER, and the Dark Avengers are battling it out with Thor and the citizens of Asgard. All look lost as Norman Osborn stands over a defeated Thor, but he's saved by Maria Hill using a bazooka, which blows Norman out of the way.
Ares discovers quickly that he's been duped by Norman into helping lead the invasion of Asgard. Ares decides to make good on his promise and rip Norman's head off when the Sentry comes in to protect Norman. They duke it out and in a shocking big splash page moment, the Sentry rips Ares in half. I knew someone was going to die in this issue and I had a feeling it would be Ares, but in no way did I see him meeting his end this way. Very cool!
Issue one left off with an angry Steve Rogers watching the footage of the invasion of Asgard. We pick up here with Steve gathering the New Avengers, the Young Avengers, and Nick Fury and his Secret Warriors so they can all head to Oklahoma to defeat Osborn once and for all. Also with this group is Bucky the new Captain America. He hands over the shield to Steve stating he believes if they are going to do this, it has to be done right and Steve must wield the shield once more.
Click to continue reading Review: Marvel Comics Siege #2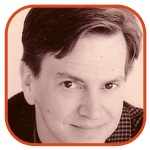 Posted by Tom Mason Categories: Editorials
Is everyone ready to read Bluewater's J.D. Salinger comic book on the iPad? Now that's a game-changer I can believe in! Let's see what I've got on my desktop this week:
Apple's iPad: Apparently Apple changed the game with some kind of game changer that's supposed to be the Jesus of print that'll save newspapers from their own stupidity and ineptitude and also change the way we read comics and make a BLT just the way I like it and find me a room at Comic Con International. Tom Spurgeon at The Comics Reporter coalesces his thoughts on the matter. Me? I'm waiting for the iPad with wings.
Plastic Man: There are other places that are dropping it, but my favorite is over at John Kricfalusi's blog. He's imbedded the 10-minute Plastic Man pilot that was created by Tom Kenny (the voice of Spongebob) and Stephen DeStefano (simply one of the great modern cartoonists, and co-creator/artist of the much-beloved 'Mazing Man). Says John: "It's a real cartoon and you can tell the creators like the audience. It sure stands out from most of what's out there." Go check it out.
Click to continue reading Weekend Reading: Plastic Man, iPads, Clowns, Jack Kirby & Top Cat
© Gear Live Inc. – User-posted content, unless source is quoted, is licensed under a Creative Commons Public Domain License. Gear Live graphics, logos, designs, page headers, button icons, videos, articles, blogs, forums, scripts and other service names are the trademarks of Gear Live Inc.