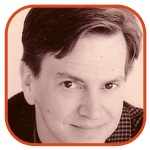 Posted by Tom Mason Categories: Conventions, Editorials, Interviews, Movies, Reviews, Television, Independent
Comic Con International in San Diego is closer than you think. Years ago, I started compiling my own list of convention secrets starting with a great place to go to the bathroom that's tucked away in a corner, just minutes from the convention floor, and no one seems to know about it. Then I read the list compiled by Tom Spurgeon at The Comics Reporter and I am ashamed of my own ineptitude. If you're going to the con this summer, you need to read Tom's list of 135 tips.
After you've finished reading Tom's tips, here are a few other links to brighten your weekend…
Want To Be A Writer?: Of course you do. Who doesn't? Step into any cocktail party or backyard barbecue and it's full of people bursting with ideas, if only they can find someone who could take a few minutes to write it all down for them. The real trick is finding places that might be interested in publishing something once it's all written down. If you feel like writing some stuff down, John Scalzi (the Hugo Award-winning sf author) and Wil Wheaton (yes, that Wil Wheaton) have joined forces to create a writing contest that's win-win-win for all. Maybe even you.
Click to continue reading Weekend Reading: Comic Con International, Tom Peyer, Ultraverse and Paul Cornell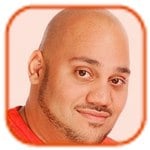 Posted by Andru Edwards Categories: Apple, Cell Phones, Handhelds, Household, Product Reviews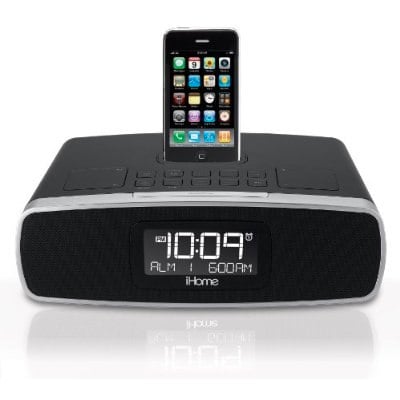 iHome has been synonymous with iPod and iPhone alarm clocks for years now, and they recently released their new iP90 dual alarm clock system for the Apple devices. If you're an owner of an iPhone or iPod and you are looking for your next clock radio, should the iP90 be your next purchase? At $99.99 (or $85.30 on Amazon) it isn't an impulse buy. Journey with us as we review the iHome iP90 after the break for our thoughts.
Click to continue reading iHome iP90 iPhone and iPod Dual Alarm Clock review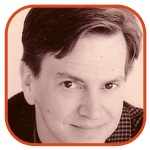 Posted by Tom Mason Categories: Editorials, Reviews, Independent
Numerous replaces reported it and then the founding editor confirmed it. The British comics magazine, Comics International, has ceased to be. I've read a lot of comic book magazines over the years, from The Comics Buyer's Guide and The Comics Journal to Wizard and Hero Illustrated. My favorite of all of them was Comics International, which was founded by Dez Skinn and under his guidance ran for 200 issues.
Dez was no stranger to comics before CI – he worked on the magazines Doctor Who Weekly and House of Hammer and founded his own company, Quality Communications. From there he launched the acclaimed Warrior magazine which featured the revival of Marvelman/Miracleman as well as the original V For Vendetta. He started CI back in 1990.
Click to continue reading Comics International: R.I.P.
Read More

| Dez Skinn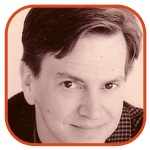 Posted by Tom Mason Categories: Editorials, DC Comics, Independent, Marvel Comics, Viz Media
Happy holiday weekend for those of us in the US who love a long weekend, some grilled meat and a cold Pabst Blue Ribbon. And since there's no football game, you can spend that extra time surfing the internet. Here are some links to fill the game-less void:
Vertical: Given the significant changes at manga publishers Viz (massive layoffs) and CMX (DC shuttered the division), it's interesting to read about someone with a little different take on events. Rod Lott at Bookgasm has a chat with Ed Chavez at Vertical (publishers of Osamu Tezuka's Black Jack, among other things). "While I will always say there is plenty of grade-A material to license from Japan available, access to those properties has become quite limited over the last three to four years. I find it curious that this lack of competition has occurred during the recent decline of the U.S. manga market."
Steve Perry: The death of the Thundercats and Timespirits writer is just about the saddest way for a comic book creator to go. Johnny Bacardi exchanged correspondence with him recently, but I don't want to spoil his story, except to say that it's one you'll want to read.
Click to continue reading Weekend Reading: Vertical, Fantastic Four, Cowboys & Aliens and Lost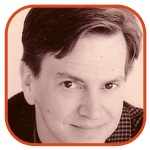 Posted by Tom Mason Categories: Editorials, DC Comics
When it was announced that Paul Levitz would be leaving his position as President and Publisher of DC Comics and transitioning to writing comic books again, I thought it was a little weird. Kind of like the CEO of General Motors leaving the executive suite because he really wanted to tighten bolts down on the assembly line.
At least DC appears to be making a big deal about Paul's move by launching his return with the Legion of Super-Heroes #1, so he's not taking over some book that's already in decline. I've met Paul a bunch of times. We've chatted at con parties and had lunch and dinner together several times, especially when he was negotiating to buy Malibu Comics. I've even pitched him a couple of times in the past when he would visit the Warner Bros. lot in Burbank.
He has a lot of great industry facts and anecdotes in his head - we spent one lunch talking about paper trends and availability five years down the road (he kept track) as well as sales trends for comics during the various economic downturns over the industry's history (he kept track). Since the guy was almost my boss, and he probably paid for some if not all of those meals, I have a pro-Levitz bias.
Click to continue reading Paul Levitz: The Legion Of Super-Heroes #1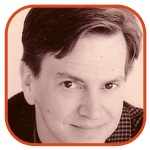 Posted by Tom Mason Categories: Editorials, Reviews
The hits just keep on coming as the comics industry starts looking like someone's old four-color punching bag. On the heels of the cutbacks at Viz Media, now comes word that DC has shuttered their CMX imprint. And now you're wondering, is this all just manga-specific or is it an early warning system for a greater industry-wide problem that we don't want to talk about because…hey! Look! The new comics are here!
But that's a question for people smarter than me to think about. I'm busy looking forward to July 22, where I'll be at the Marriott bar in San Diego navel-gazing into my second Pale Ale. Now let's read some fun stuff…
Brian Wood's DMZ, Matt Bird makes the case that Hollywood should seriously consider adapting it. "We get angry when the occupied become insurgents, but we also can't help but wonder: 'What would I do if the war came to my town?' That big, fat question needs to be vented on screen."
Click to continue reading Weekend Reading: Brian Wood, Joss Whedon, Groucho and Bob Fingerman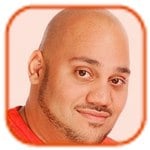 Posted by Andru Edwards Categories: Music, Portable Audio / Video, Product Reviews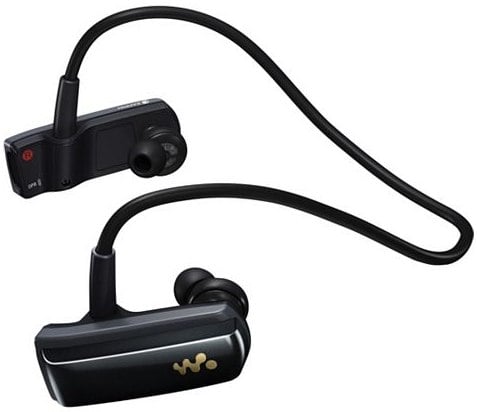 Sony has recently release the NWZ-W252 W-Series Walkman MP3 player, a fully wearable unit tailored for those that like to listen to their power song while sweating it out at the gym or on a run. The device is water resistant and lightweight, so it should obviously do well in situations where you are moving and have the potential to get wet, or rained on. We were able to get our hands on the Sony W-Series NWZ-W252 Walkman, and we put it through its paces as best we could. How does the device stack up? Read on, and we'll tell you.
Click to continue reading Sony Walkman NWZ-W252 review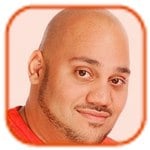 Posted by Andru Edwards Categories: Gizmatic, Short Bytes, Accessories, Features, Music, Podcasts, Videocasts, Videos
Monster announced the DiddyBeats back at CES 2010, and the in-ear fashion headphones have finally started shipping just recently. We were able to get our hands on the DiddyBeats, which as you can see in this episode, are made to invoke a feeling of high fashion. We got the black pair, which is accented with chrome and black leather, definitely a unique look for a pair of earbuds, but really, what would you expect from the Beats by Dr. Dre line and Diddy himself? Get an up-close look at the DiddyBeats in this episode.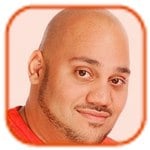 Posted by Andru Edwards Categories: Accessories, Cameras, Internet, Product Reviews, Wireless / WiFi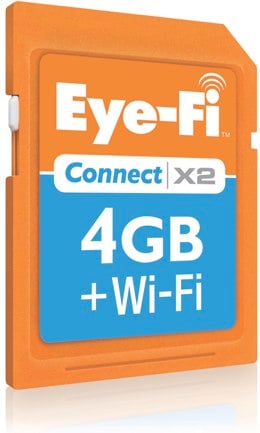 We've talked about our love of the Eye-Fi line of flash memory cards in the past, and their latest X2 line has just recently hit stores with a bunch of new features. We were able to spend a bit of time with their entry-level device, the Connect X2, to get a look at what their most basic X2 branded model can do. As it turns out, it's a great card that can do a heck of a lot. Read on to find out how a memory card with built-in WI-Fi can change the way take and share your digital photos.
First, let's cover the basics. The Eye-Fi Connect X2 is a 4GB SDHC Class 6 flash memory card with Wi-Fi built-in. If you are unfamiliar with Eye-Fi, the whole magic here is in the Wi-Fi, as it opens up possibilities that you just don't get with other SD cards. The Connect X2 can automatically upload your images and videos to your computer, either to a folder or directly into your image storage program like iPhoto and Picasa. In addition, it can also upload that content to one of more than 25 sites online—places like Flickr, Facebook, YouTube, Picasa, MySpace, and the like.
Click to continue reading Eye-Fi Connect X2 review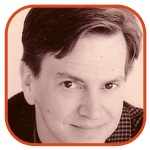 Posted by Tom Mason Categories: Editorials, Interviews, Reviews, Independent, Marvel Comics
So did you see Iron Man 2 yet? Did you, huh, did you? Two things amaze me about the Iron Man franchise. One is that Robert Downey, Jr. was born to play Tony Stark. There's none of the brooding self-importance that comes with other super-hero movies - Iron Man is serious but it's also fun. The other is that in the right hands - and there are hundreds of right hands on any movie - even a second or third tier super-hero property can be turned into a good movie. If Downey, Jr. was playing Hank Pym in the Ant-Man movie, I'd be there in a minute.
Now while you're saving your money for the Iron Man 2 DVD, here are a few fun things to occupy your eyes and mouse.
Brian Hibbs: I know why people, myself included, like to talk to artists and writers because it's all so cool, but I think more interviews could be conducted with retailers since they are the comic book business. Retailer Brian Hibbs is a very smart guy - I may not always agree with him but he carries a good argument with him and he knows his business. Tom Spurgeon at Comics Reporter gets to the heart of the matter with a lengthy but hugely worthwhile interview.
Click to continue reading Weekend Reading: Iron Man, Modesty Blaise and Honey West
© Gear Live Inc. – User-posted content, unless source is quoted, is licensed under a Creative Commons Public Domain License. Gear Live graphics, logos, designs, page headers, button icons, videos, articles, blogs, forums, scripts and other service names are the trademarks of Gear Live Inc.