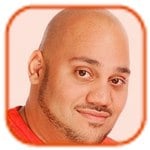 Posted by Andru Edwards Categories: Gizmatic, Apple, Features, Podcasts, Software, Videocasts, Videos,
Want an early peek at iOS 4.2 on the iPad? We've got it for you right here, bringing you a look at the long-awaited software update for the Apple tablet. We give you a look at folders (and how they're different on the iPad compared to the iPhone,) multitasking, AirPlay, Game Center (and the iPad UI tweaks that accompany it,) and a few of the other subtle changes found in iOS 4.2 for the iPad. It'll be released to the general public this November, but we've got the beta running on our unit to bring you the goodness today.
If you kept your channel tuned to MTV after the VMAs (which ran long, big shocker), you saw the premiere of the sneak peek of World of Jenks, which celebrates its official premiere on Monday night. Andrew Jenks is a buzzworthy young filmmaker who is best-known for his Room 335 project, in which he moved into an assisted living facility.
The premise behind World of Jenks is simple: the filmmaker will move in with interesting individuals for one week and learn about their lives. He is no mere fly on the wall, however. Jenks asks questions, gets answers and explores each person's background.
In the sneak peek episode, Jenks moved in with rapper Maino, who did hard time for kidnapping. Maino had only two conditions for the filmmaker: "No cryin', no bitchin'." Maino meant what he said. He is a hard-core partier. As he explained to Jenks, "I want to wake up almost dead." And that takes a lot of partying.
Click to continue reading Review: World of Jenks Sneak Peek
Read More

| MTV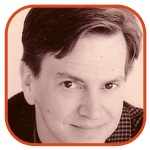 Posted by Tom Mason Categories: Editorials, Reviews,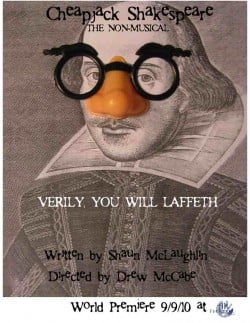 That new Spider-Man musical might want to call Shaun McLaughlin and ask him how it's done. His play Cheapjack Shakespeare: The Non Musical just opened to a sold out crowd, "the largest fall opening in the history of (Buffalo's) Alt Theatre," according to the press release. According to McLaughlin, "Sex, drugs and iambic pentameter has proved a potent draw."
And competition for opening night was fierce: Friday night's debut was the kick off of Curtain Up!, the official start of Buffalo's theatre season. Cheapjack Shakespeare: The Non Musical was competing against 16 other show openings. And first-time playwright McLaughlin emerged victorious. According to the author, "it was a sell out crowd. And they laughed. A lot."
I've written about Cheapjack Shakespeare before. It's McLaughlin's adaptation of his own graphic novel, a comedy about a summer Shakespeare company falling apart as they're beset by infidelity, egos, ambition "and a particularly ill-timed lightning strike."
Click to continue reading Cheapjack Shakespeare: Graphic Novel Play Breaks Records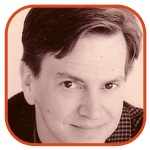 Posted by Tom Mason Categories: Editorials, Movies, Reviews,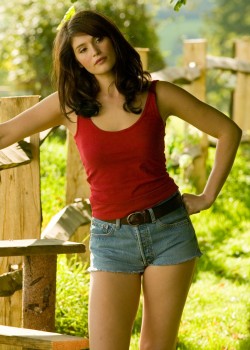 So did you read that great interview Adi Tantimedh had with Alan Moore over yet at Bleeding Cool? I was going to write about it precisely because I disagreed with almost every comment on the site and then I discovered that a much better writer, Tom Spurgeon at the Comics Reporter, did a much better job of encapsulating my feelings. So my work here is done.
Remember all those comic book movies that people outside of comics don't really know are based on comics because they don't have capes and boots, like The Losers, Scott Pilgrim, Road To Perdition, etc. There's a new one coming up next month called Tamara Drewe, based on the graphic novel by Posy Simmonds.
The trailer looks awesome and I get a Reuben, Reuben vibe from watching it. (Yes, that's the world's oldest reference point, but go look it up.) Tamara Drewe looks like a lot of fun and I hope it moves a few thousand copies of the graphic novel, which is also well worth reading. Here's a nice article on the movie from the BBC.
Now let's see what else is out there.
Click to continue reading Weekend Reading: Alan Moore, Tamara Drewe and Darwyn Cooke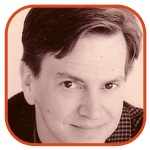 Posted by Tom Mason Categories: Editorials, DC Comics,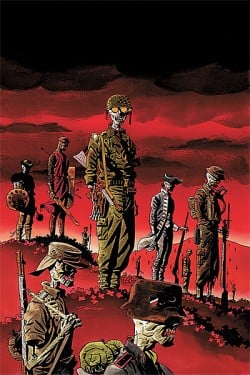 You know what's great about searching through the new releases each week? Finding a comic by a friend of mine that I want to recommend.
It's a one-shot anthology from DC Comics, Weird War Tales #1, and it's got a story in it by my pal, Jan Strnad. There's also stuff by Darwyn Cooke and Ivan Brandon and art by Cooke, Nic Klein and Gabriel Hardman, and a cover by Cooke as well. But Jan's story is the one I want to read first.
According to Jan, "Joey Cavalieri hired me to write a Spirit story for Richard Corben and also offered us the Weird War job."
Corben turned down the Weird War story, leaving Jan's script orphaned. But not for long, says Jan. "Joey still liked the story and said he had a fantastic artist for it. I was skeptical but Gabriel Hardman did a great job…I couldn't be happier!"
Click to continue reading Weird War Tales #1 With Jan Strnad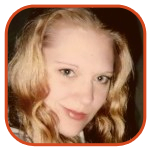 Posted by K.C. Morgan Categories: Magnolia, Documentary, Satire, Celebrity Gossip, New Releases,
So, remember when Joaquin Phoenix freaked out, quit acting and made an @$$ of himself on Late Night with David Letterman? Well, the documentary he was filming during that time (I'm Still Here: The Lost Years of Joaquin Phoenix) has been picked up, distributed and released…and the critics have already had their way with it. Ready to hear what the experts have to say?
E! Online calls the film an "alleged documentary," saying it is "either a nightmarish depiction of a mid-meltdown narcissist, or a brilliantly deadpan put-on to make the late Andy Kaufman proud and Sacha Baron Cohen jealous." While that sounds like something of an insult, the review goes on to call the flick "frequently hilarious," which is far from all bad.
Whatever else the film may be, E! did not seem to take it too seriously, praising actors who appear in the film that were "in on the joke," and Joaquin Phoenix for pulling off the "act."
Click to continue reading Joaquin Phoenix's I'm Still Here: The Reviews Are In
Read More

| E! Online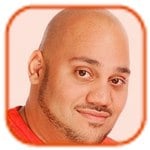 Posted by Andru Edwards Categories: Gizmatic, Apple, Cell Phones, Features, Podcasts, Software, Videocasts, Videos,
In this video we take a look at all the new features introduced with Apple's latest update for iOS, iOS 4.1. We show you Game Center, which is their take on Xbox Live and social gaming, we show you how HDR photos work in the camera app, we give you a look at HD video uploads to YouTube and MobileMe, and a bunch of other tweaks and settings that you'll find in iOS 4.1.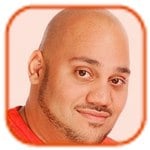 Posted by Andru Edwards Categories: Accessories, Apple, Cell Phones, Handhelds, Product Reviews,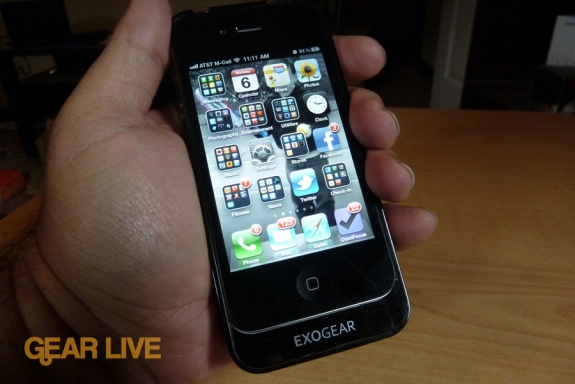 Since the iPhone 4 form factor was such a radical redesign from the iPhone 3GS, one annoyance was that cases fitted for the previous device simply don't fit the new one. Makes sense, but for us that meant parting with our Mophie Juice Pack, which we've been rocking for a couple of years. The great thing about it is that it's basically a case that doubles the power of your iPhone, and it's indispensable when you are out on the road or traveling. Mophie's been saying that an iPhone 4 case is coming soon, but they've been scant on details, and it looks like a company called EXOGEAR has beat them to the punch with the Exolife iPhone 4 Rechargeable Battery Case. We've been using it for a while, and have our thoughts for you after the jump.
Click to continue reading EXOGEAR Exolife iPhone 4 battery case review
Gallery: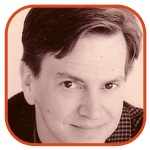 Posted by Tom Mason Categories: Editorials, Reviews, DC Comics, Independent,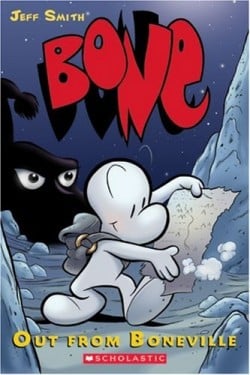 Welcome to the Labor Day edition of Weekend Reading, with a few extra links to help you cope with the extended weekend. Let's get it started; I've got to make the rounds of quite a few barbecues.
Comic Books For Kids: You know who everyone should thank for the influx of great graphic novels for kids? Jeff Smith, creator of Bone. Robin Brenner at Early Word explains, and also points out that while a number of librarians are nuts about graphic novels from NY's publishing icons, they are somewhat ignorant of the kid-friendly graphic novels actually produced by traditional comic book publishers.
Vince Colletta: I don't think there's an inker around who polarizes people as much as the late Mr. C. Scoop reviews The Thin Black Line, a new biography of the inker who "saved the bacon of many an editor."
Gene Roddenberry: Frederik Pohl remembers his time with the "great bird of the galaxy."
Superman: Randy Johnson, the writer not the retired baseball pitcher and mustache-worshipper, reviews Jeff Mariotte's 2007 DC Universe novel Trail of Time. "The real fun for me were the chapters labeled May, 1872. They detailed the gradual coming together of four DC western characters, Jonah Hex, Bat Lash, El Diablo, and the Scalphunter, along with an able assist from Johnny Thunder." Needless to say, he liked the book, and who among us wouldn't? I've already ordered my copy.
Click to continue reading Weekend Reading: Vince Colletta, Gene Roddenberry, Tezuka and Zombies!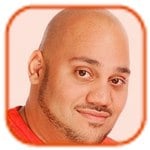 Posted by Andru Edwards Categories: Cell Phones, Google, Handhelds, Product Reviews,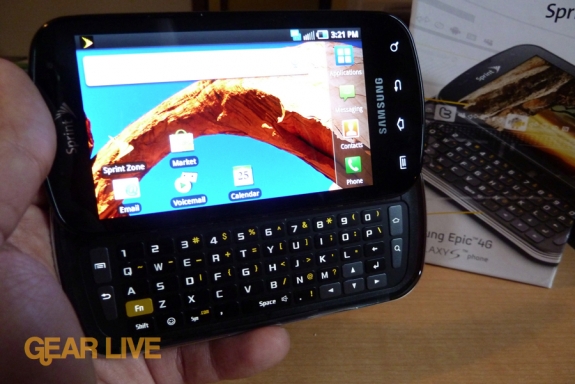 The Samsung Epic 4G is the second phone from Sprint to take advantage of their speedier 4G service, the original being the EVO 4G. The Epic 4G is part of Samsung's Galaxy S line of Android smartphones, although visually it's a departure from others like the Samsung Captivate, Fascinate, and Vibrant from other carriers. You do still get the TouchWiz 3.0 interface, 1GHz Hummingbird processor, and the 4-inch Super AMOLED display. So what's different, aside from the phone being able to access Sprint's 4G network? Well, it's a Galaxy S phone with a full slide-out QWERTY keyboard. So, is it worth your time—and more importantly—your money? We've got our full review for you, so click on through.
Click to continue reading Epic 4G review
© Gear Live Inc. – User-posted content, unless source is quoted, is licensed under a Creative Commons Public Domain License. Gear Live graphics, logos, designs, page headers, button icons, videos, articles, blogs, forums, scripts and other service names are the trademarks of Gear Live Inc.