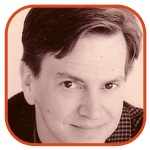 Posted by Tom Mason Categories: Interviews, Movies, Reviews, IDW Publishing
So, so sorry to hear that Dwayne McDuffie passed away earlier this week. I hate it when a good guy and a terrific writer goes too soon - from his work at Milestone Media, to his animation writing on Ben 10 and other series, it felt like he had a lot more to say that I wanted to read and see.

Rich Johnston at Bleeding Cool had a nice reminiscence of his interactions with Dwayne.

And Heidi MacDonald at Comics Beat also weighed in with some very nice thoughts.

Tom Spurgeon at The Comics Reporter has a round-up of various links to posts about Dwayne. Condolences to his family and his many, many friends on their loss.

Also sad to hear that comics historian Bill Crouch has passed away.

CG: Animation historian Michael Barrier does not like computer animation a technique "creating mechanical, manipulative series of films that don't capture the magic of the yesteryear."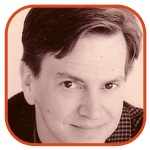 Posted by Tom Mason Categories: Editorials, Interviews, Movies, Reviews, Television, Dark Horse Comics, DC Comics, Image Comics, Marvel Comics
You can't beat the power of the hammer. There's a new Thor trailer floating around that feels much more impressive than the earlier Fortress of Solitude one. I'm liking it more and more, even if the big battle in the desert town looks very movie set-ish.
Now let's read some stuff...
Chaykin: Here's an interview with one of my favorite creators, Howard Chaykin, talking about his upcoming work at Dark Horse.

Chew: Marc-Oliver Frisch at Comics Beat tackles John Layman to the ground and asks him lots of questions about food, comics and work-for-hire.

Smart: I wanted to conduct an interview with Darryl Cunningham, but he's so smart that it would only serve to point out how not-smart I am. Fortunately, Tom Spurgeon at The Comics Reporter is a smarty and he landed an excellent interview with the creator of Psychiatric Tales.

Batman: The Pullbox talks to my old friend, the comics historian Peter Sanderson. Subject: The Batman TV series from 1966.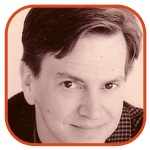 Posted by Tom Mason Categories: Editorials, Interviews, Movies, Reviews, DC Comics, Dynamic Forces, Independent
The new teaser image for the upcoming Captain America movie is out. Looks like the art director grew up reading Image Comics. Now let's see what you can read:

Heroes: Robin Brenner at Early Word, a site for librarians, has a rundown on superhero graphic novels. "Superheroes For The Uninitiated" focuses on the big names from the MU and the DCU, but she promises a future installment that goes outside Marvel and DC.

Bat: It's been Bat-Week at Tor.com all week. If you've missed it, it's all still there in all its Bat-goodness. Nick Abadzis is there and so is Gotham City: 14 Miles editor Jim Beard.

British: Beano artist Lew Stringer has news of a new, independent graphic novel from England called Armageddon Patrol, a "what if" that poses the question "what if super-heroes fought the Vietnam War?" I gotta get one of these.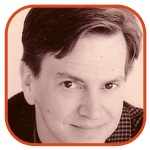 Posted by Tom Mason Categories: Editorials, Independent
My only exposure to Dan Dare previously was a terrific little series by Rian Hughes and Grant Morrison, that was one of those politically infused reimaginings that turned the original character inside out.

But I've never read the classic stuff that British comic fans drool over though I've heard a great deal about it. And now along comes Titan Books which has been releasing a ton of hardcover collections of classic Dare by Frank Hampson and his team that includes Don Harley, Eric Eden, Allan Stranks, Frank Bellamy and others.

Dare, the "Pilot of the Future" originally appeared in the weekly UK comic, Eagle, starting in 1950. Dare is a pilot for the Interplanet Space Fleet, a position that allows him to fly all over the galaxy and get stuck in a ton of interplanetary trouble. Much like a British version of Star Trek or Forbidden Planet, except Dare got there before they did.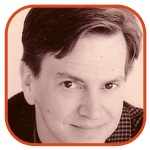 Posted by Tom Mason Categories: Editorials, Television
The Cape, the new NBC series about a wrongly-accused cop who dresses up as a Batman-like hero to fight corruption in the mythical Palm City, has debuted.
Trained by circus people – that's right; he has all the powers of the Big Top – cop Vince Faraday (played by David Lyons) uses his cape like Cirque de Soleil uses ropes.
He's got a regular villain too, because the evil businessman who framed him also moonlights as the series' bad guy. Plus, Firefly's Summer Glau is also on hand.
NBC needs a big hit, or even a little hit, following their fall to fourth place in a 4-network race. So how did the debut actually do in the ratings?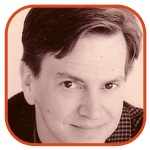 Posted by Tom Mason Categories: Editorials, Interviews, Reviews, DC Comics, Image Comics, Independent
Let's roll...and punch 2011 in the face!

Writers Without Borders: J. A. Konrath, an excellent writer and a smart guy especially on publishing subjects, has some thoughts about the current spiral of Borders bookstores.

Comix: The Forbidden Planet blog introduces me to a new "underground" style newspaper available in London. "The tabloid size is absolutely lovely for reading comics. It's something our ancestors knew so well, but we've forgotten it over the years." I really want The Comix Reader to succeed, so if you're living over there, go get one.

Sci-Fi: My old friend Scott Bieser has a new webcomic that he's started called Quantum Vibe. I'm bookmarking it and you should too.

Archie: Blogger Steven Thompson at Booksteve's Library reviews Archie: The Best of Stan Goldberg: "Unlike the usual Archie house style, his Betty and Veronica look different from each other, with Betty in particular showing a unique cuteness when drawn by Stan."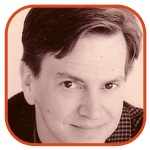 Posted by Tom Mason Categories: Editorials, Reviews
Hey, 2010 is over and 2011 is here! Happy new year and in lieu of alcohol, here are a few links.
Xmas: It's come and gone, but Bookgasm's
Rod Lott
says there's still plenty of enjoyment to be had in
The Great Treasury of Christmas Comic Book Stories
.
Christmas: I totally missed this, but
The Library of American Comics
website posted a series of Christmas cartoons from their, well, library. Milton Caniff, Bob Montana, Chester Gould, Berke Breathed, Little Orphan Annie and more are represented.
Editors: Cartoonist Patrick O'Connor
tribute-blogs
his former editor who recently passed away.
Sketch: Animation story artist Jenny Lerew reviews a beauty of a sketchbook self-published by fellow animation story artist
Dave Pimental
. It's bee-yew-tee-ful!
Kirby: Curt Purcell at The Groovy Age of Horror has been thinking about catching up with Jack Kirby's 1970s classic Fourth World titles. Unfortunately, traditional print publisher DC Comics makes it all but
impossible
for him and many others.
Scoop: They've got the
details
about Dan Abnett and Andy Lanning taking over
Stan Lee's Soldier Zero
after Paul Cornell exits.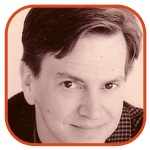 Posted by Tom Mason Categories: Editorials, Movies, DC Comics, Dynamic Forces, IDW Publishing, Independent, Marvel Comics
The War on Christmas is nearly done for another year, and there's just enough time left for the War on New Year's. Let's see what you should be reading this week:

Joe: This is simply a great, honest and open interview with Joe Casey, comic book writer/creator and co-creator of Ben 10. Perfect holiday reading from interviewer Tom Spurgeon at The Comics Reporter.

Thor: So there's some controversy from an all-white group that's upset that Marvel has cast an actor of color to play a Norse God in Thor. Ricky Sprague at Project Child Murdering Robot has a thought or two.

Polly: Animator Michael Sporn is happy that Dean Mullaney's new book has arrived (as am I). Polly and Her Pals: the Complete Sunday Comics 1925-1927 comes from Dean's The Library of American Comics via IDW.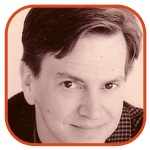 Posted by Tom Mason Categories: Editorials, Reviews, IDW Publishing
Wynonna Earp is back and up to her ear muffs in Yetis, Bigfoot, mad science, vampires and Russians. IDW has just released Wynonna Earp: The Yeti Wars in glorious full-color hardcover.

Written by creator (and friend of the blog) Beau Smith and illustrated by Enrique Villagran, this original graphic novel marks a return to comics of one of the best characters to emerge from the independent comics scene in the 1990s.

Wynonna - a descendant of the famed gunfighter Wyatt Earp, though probably better with a gun - is a U.S. Covert Marshal. She specializes solving paranormal crimes - and fightin' and shootin' paranormal criminals. Think female Tommy Lee Jones working for the X-Files.

Beau wastes no time getting right to the story. Wynonna is tracking mad scientist Dr. Robidoux who's busy splicing human and animal DNA Dr. Moreau-style and winds up in the middle of a paranormal range war between The Consortium of Immortals ("the top of the Freak Food Chain") and The Vampire Nation.

Beau has called WE:TYW "a light-hearted stake through the heart of depressing, boring comics," and it is, but it's much more than that. It's fun, it's thrilling in an edge-of-the-seat way and there are twists and turns by a writer fully in command of his story.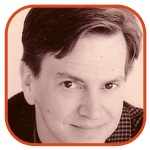 Posted by Tom Mason Categories: Editorials, Movies, Television, DC Comics, IDW Publishing, Independent, Marvel Comics
It's the week before Christmas for many people, and we begin, unfortunately, on a sad note. Veteran industry colorist Adrienne Roy passed away this week. ComicMix has the details of her long-running career as a colorist for hundreds of DC's Bronze Age comics. I did not know that she was once voted "Most Beautifully Tattooed Female." She was well-known and highly-regarded, so there are certain to be other remembrances - like this one by Mark Evanier - around the internets.

Cowboys: Robert Orci talks about the upcoming Cowboys & Aliens movie, and Harrison Ford: "I'm assuming Spielberg called in some kind of a favor, because we were shocked to hear that he was interested."

Crime: Novelist and funnybook writer Gary Phillips chooses his favorite crime and mystery graphic novels of 2010 for The Rap Sheet. Yes, Darwyn Cooke's Parker: The Outfit is in there, but so's a bunch of other cool stuff I need to check out now.
© Gear Live Inc. – User-posted content, unless source is quoted, is licensed under a Creative Commons Public Domain License. Gear Live graphics, logos, designs, page headers, button icons, videos, articles, blogs, forums, scripts and other service names are the trademarks of Gear Live Inc.